Who is Shia LaBeouf Girlfriend in 2023? Is He Married?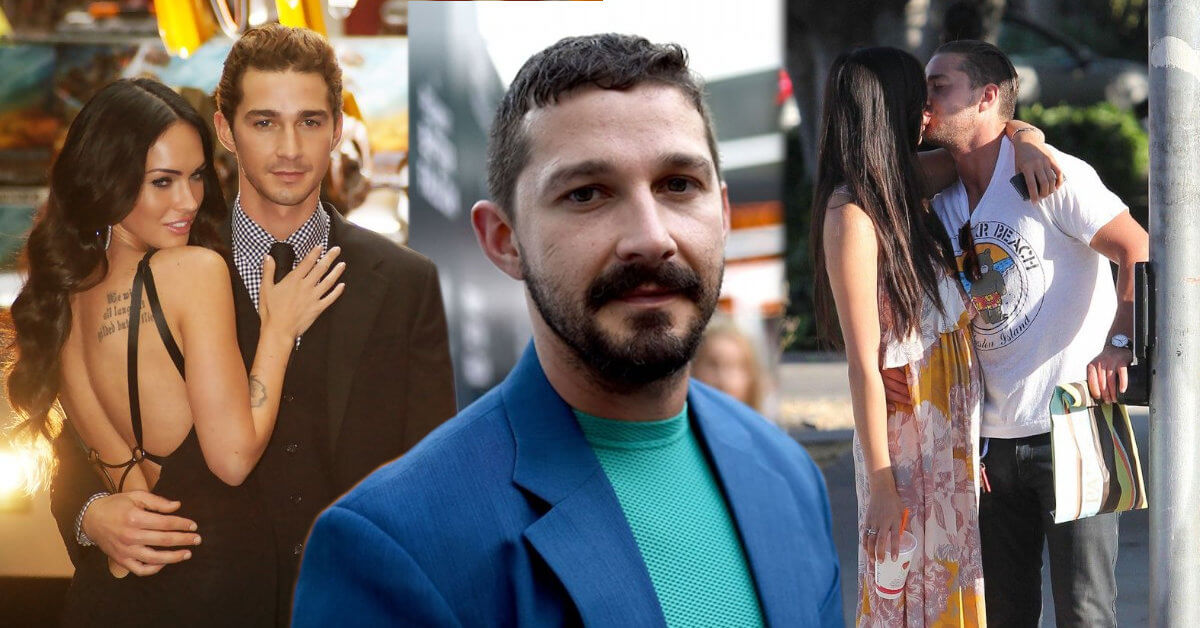 Shia LaBeouf is a handsome American actor and a filmmaker that is famous for his role in "Transformers" and "Indiana Jones and the Kingdom of the Crystal Skull."
Shia LaBeouf became the headline in many media due to his sexual harassment case with FKA Twigs. What happened between them? Is this Shia's first case of sexual harassment? What other stories that Shia had with his former lovers? Who are his ex-girlfriends?
Tumultuous Relationships with Mia Goth that Ends Up with Marriage
Mia Goth is an English model and actress. They both met onset for the movie Nymphomaniac: Vol. II back in 2012.
Shia and Mia have been in an on-and-off relationship. Not only in the dating phase, but they both once married and got divorced not long after, but out of nowhere decided to get back together. Some media even say that they got remarried already.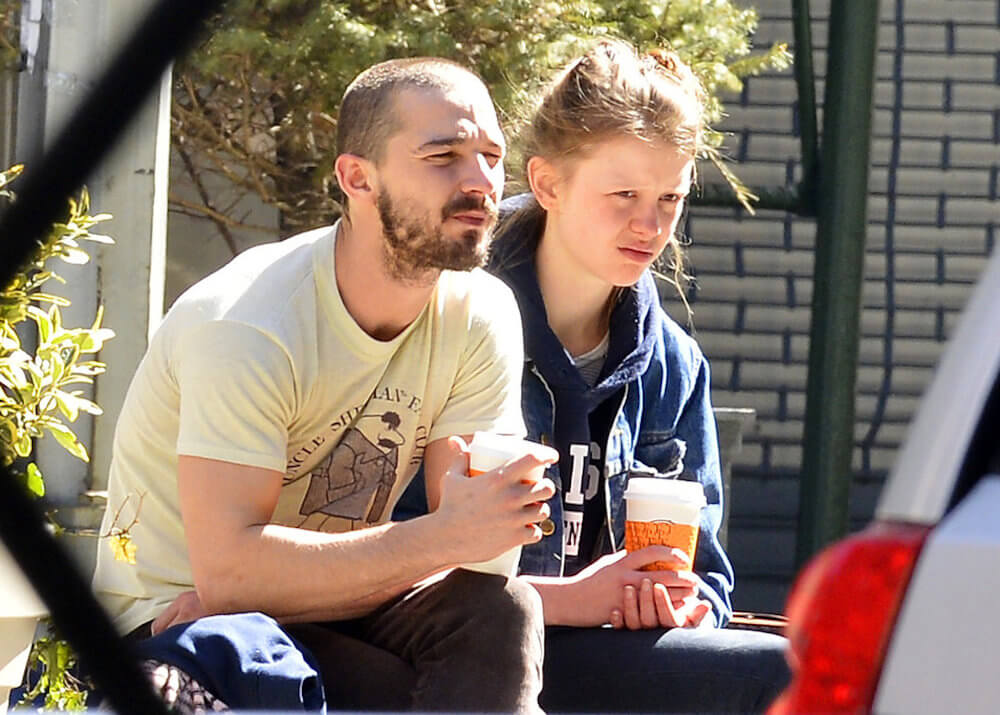 Starting in 2012, they were costars and had some real x scenes together in Nymphomaniac. That movie is a European erotic movie and was directed by Von Trier.
Shia LaBeouf Married His Girlfriend in 2016
Not long after their encounter on the set, they began dating and decided to get married in October 2016. Their marriage took place in Las Vegas, Nevada. Both of them seemed to embrace their love for each other, saying they were proud of their wedding because it was based on true love.
However, at first, Shia and his girlfriend planned to make the wedding a private event, but somehow the information leaked, and their wedding pictures were all over the internet.
The exciting thing about their marriage, though, that it happened after their intense fight in Germany a year before. In October 2015, videos showed the couple yelling and screaming at each other near the hotel where they stayed at.
But that intense fighting didn't significantly affect this couple because they decided to get married anyway shortly after, even though their marriage also didn't last long.
After two years of being husband and wife, they decided to split. The reason also remained unknown. Shia and Mia made their divorce process as private as possible, but they convinced the fans that their divorce is based on mutual respect and agreement. So they both split in a good term (that's what they declared, some media hesitated on that, though).
During their time being away from each other, Shia dated FKA Twigs, in which he got sexual harassment accusations.
But then, here's the most mind-blowing part: they rekindle (again!). In 2020, Shia was spotted wearing a wedding band since February while he and Mia were outing together.
Shia LaBeouf and Mia Goth Welcome First Child Together
The news comes after the couple was spotted with the stroller when they were out for a walk in Los Angeles.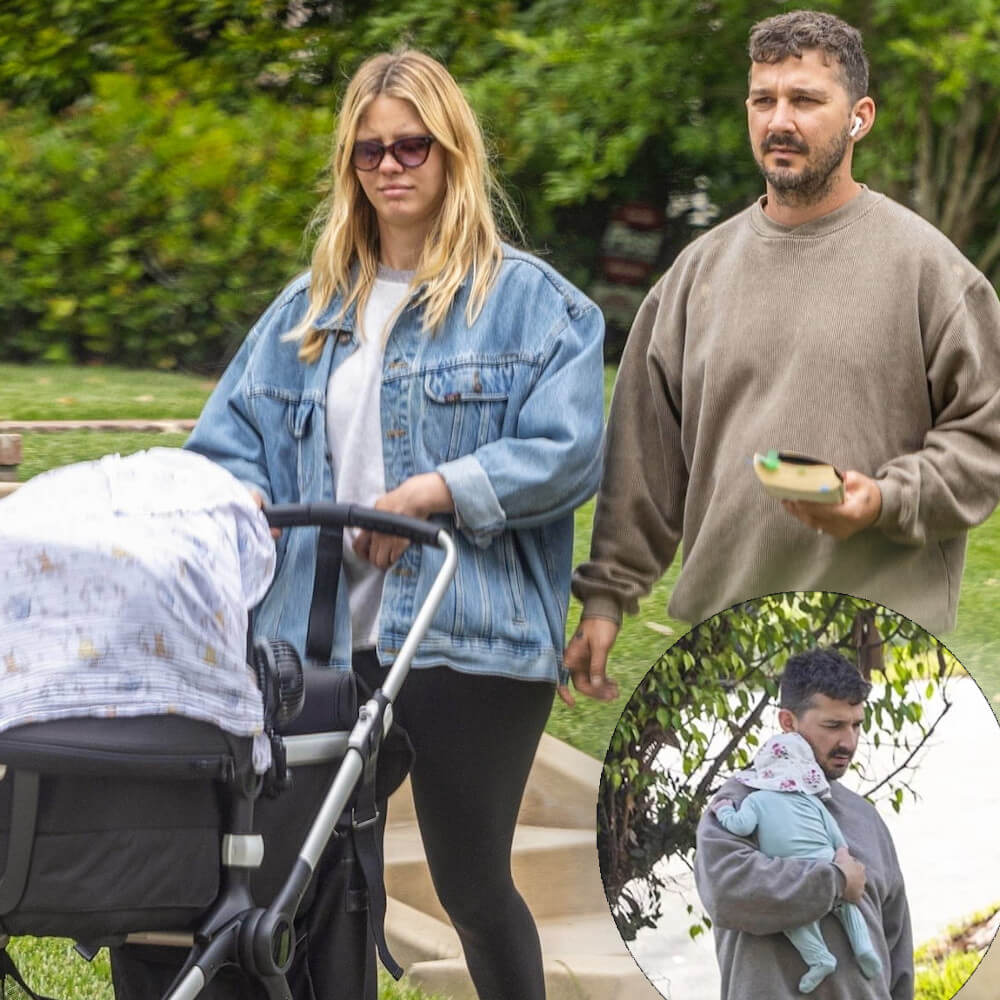 The picture that is doing rounds on social media shows new parents taking a stroll with their new bundle of joy.
The news of the baby's arrival comes as a surprise to many, but we're sure they will be great parents! Congratulations to the happy couple!
Bring Nothing but the Bad News: Sexual Harassment Allegation from FKA Twigs
FKA Twigs is a British singer, and she dated Shia LaBeouf in 2018. Their relationship only lasted for a year. But we rarely heard a good memory about them, we listened to a bad and disgraceful case of sexual harassment instead. In December 2020, Twigs filed a civil lawsuit against Shia LaBeouf.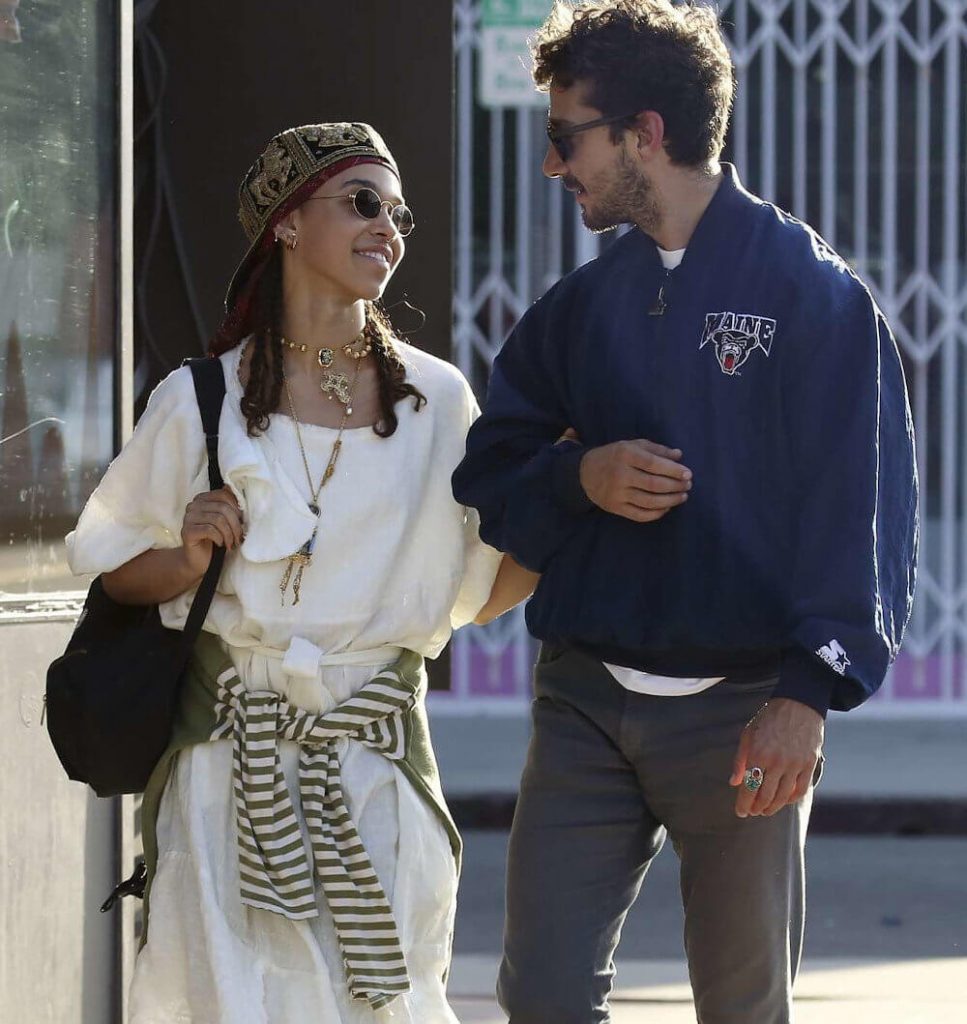 In Twig's interview with USA Today, she told publicly about the details of the harassment. In that interview, Twigs mentioned five things Shia had done: sexual battery, assault, emotional distress, and gross negligence.
She then talked in Grounded with Louis Theroux, a podcast on BBC Radio 4, that the peak of her "series of harassment" was when she felt controlled by him. She said in one of her interviews that goes "I felt so confused and low. Having a relationship with him is overwhelming."
At first, Shia even stated that "many of these allegations are not true." This statement, as Twigs described, represents his gaslighting habit that became Shia's signature.
Even though he denied so many times about the allegation, Shia did admit that he has a reputation of being an alcoholic and had a very bad temper. We were not surprised if we take a look at his track record of being arrested for public intoxicating back then in 2015.
Shia himself talked with USA Today that he "didn't have any excuses for his alcoholism or aggression." He also added that he has been abusive not only with everyone he loves but also with himself.
It seems like Shia LaBeouf has some serious issues he needs to work on. But instead of focusing on himself, he got back to his old lover, Mia Goth. We can't help but thinking that he should've learned better by now.
Shia LaBeouf and Karolyn Pho
Shia's relationship with stylist and designer Karolyn Pho was no less chaotic than the others. Began dating in 2010, the pictures of them fighting and yelling at each other (and Karolyn was crying too) were publicly uploaded on the internet. Here we go with Shia and his anger-management issues again.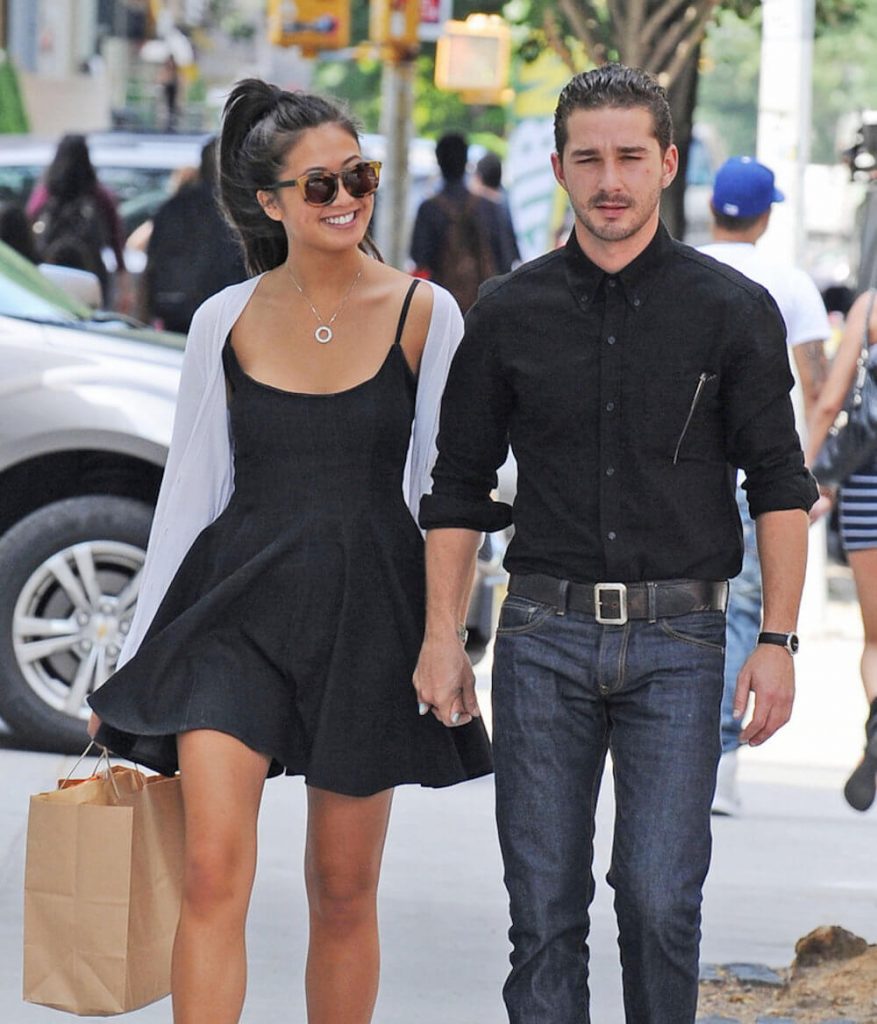 But, it didn't mean that they were fighting all the time. During their two-year relationship, they were pretty comfortable showing their love for each other in public.
In July 2011, Shia and his girlfriend Karolyn were caught kissing, caressing, and touching each other as they left Cheebo's restaurant in West Hollywood. They seemed pretty much in love and embracing each other. They also didn't mind people call them PDA, and Shia stated that they had always been like that, no matter where they were going; museums, parks, or wherever.
Not only their love for each other that the public could know but also their tumultuous breakups. Before shooting for Nymphomaniac, Karolyn and Shia had been fighting all the time. Karolyn loathes the idea that Shia had to have real s*x with Mia Goth for that movie.
Shia, in contrast, was thrilled by that idea because he admired Von Trier, Nymphomaniac's director, because he had a reputation to "push the limits" with his actors.
But the real s*x on-screen ended up to be the real spark between Shia and Mia anyway, so what Karolyn had been mad about was very reasonable. Well, what else can we say?
Carey Mulligan and Her Desire to Settle Down: "I Wasn't Ready."
Carey Mulligan is a British actress, and she dated Shia in 2009, lasted only for a year. They both met on the set of Wall Street: Money Never Sleeps, and they had what they called an "instant chemistry."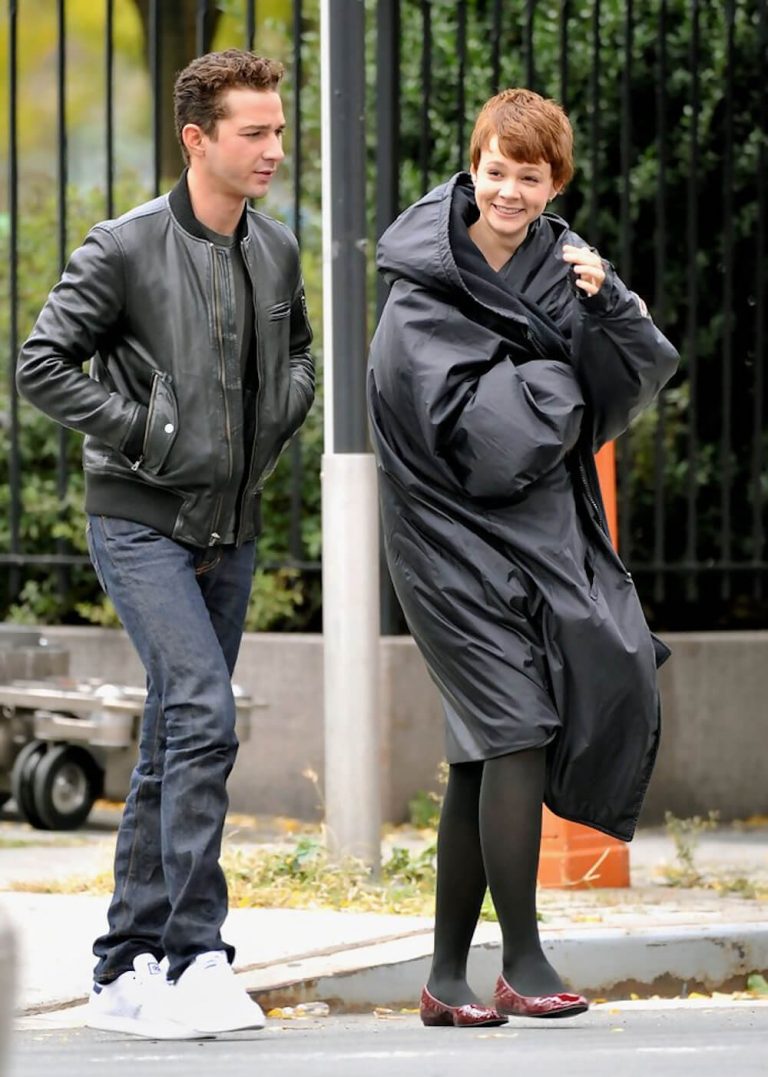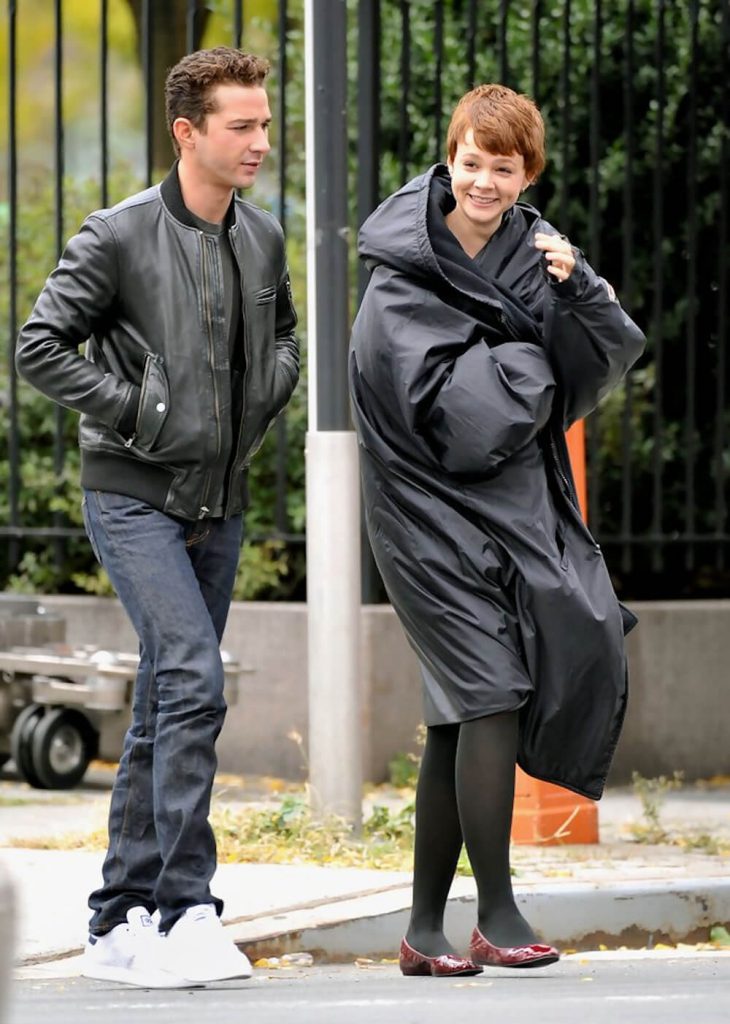 They seemed head over heels in love with each other, even though, unlike with Karolyn Pho, Shia didn't do PDA with Carey. They kept their relationships private and stated that they didn't want to screw this up by putting too many details on the media.
In October 2010, they split because of the differences in seeing the future of their relationships. Carey was always one of those motherly and family-oriented types of gal. Meanwhile, Shia was the opposite. He didn't want to rush things because he still wanted to focus more on his career, and marriage wasn't his priority at all. "Family and kids just not for me yet, and I wasn't ready," he added.
After they called it to quit, they remained good friends, and Shia was happy Carey could continue finding a man that suits her for settling down. At least, this relationship didn't end up with riotous fighting.
Shia LaBeouf and Megan Fox
Megan Fox, an American actress that we know from Transformers alongside Shia LaBeouf, was rumored to be hooking up with Shia while they were filming together.
Was that just a rumor?
Didn't sound like it. In fact, Shia made a controversial statement back in 2011 that both Megan and he saw each other and been in a relationship. At the moment when Shia revealed that, Megan had a fiancée, Brian Austin Green.
Megan didn't seem to deny that statement either. Shia LaBeouf and Megan Fox looked romantically in love when they came for some awards for their movie Transformers.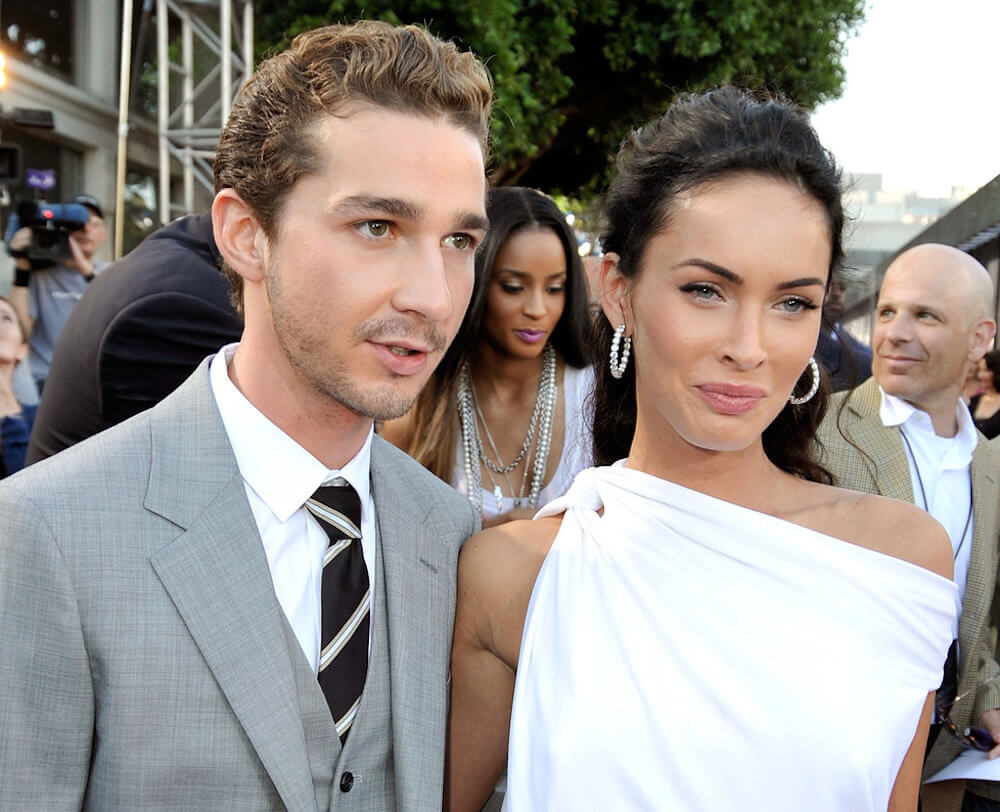 When Shia was asked how his relationship with Megan started and ended, he only answered with, "it is our own thing. We are still great pals, and I don't know, it was what it was".
Guess it was steamy and romantic but they were hooking up and enjoying their times together in Transformers.
Three Years Long and Stable Relationship with China Brezner
China Brezner is an American actress and currently a psychologist who has dated Shia LaBeouf for three years, from 2004 until 2007.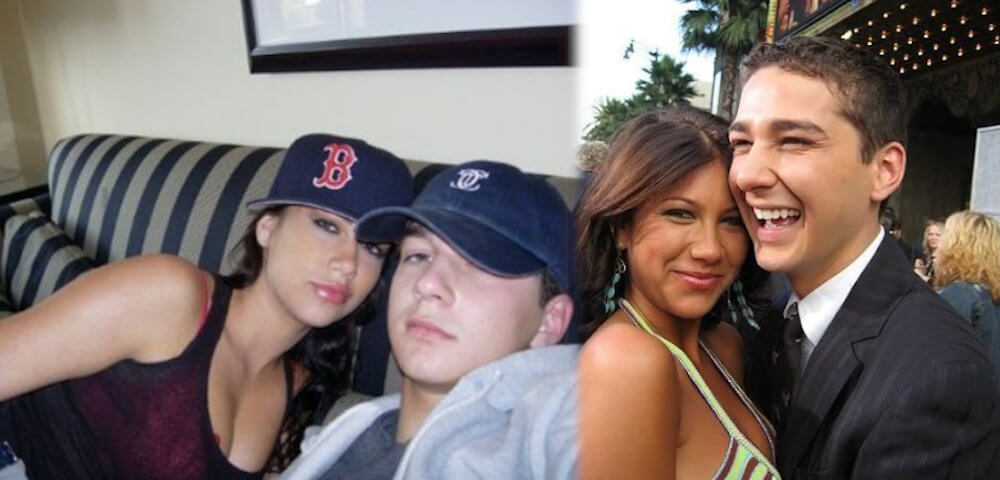 Pretty long-term relationship Shia had there
There wasn't much information about how they met and why they ended their three-year relationship, but China was mentioned as one of Shia's first love and has been the most real.
Shia himself stated that when he was on set for Transformer, he couldn't move on from his past lover and was still pretty much thinking about her.