Hollywood Stars Who Own Stunning Private Islands
Celebrities and the private island seem more and more inseparable these days.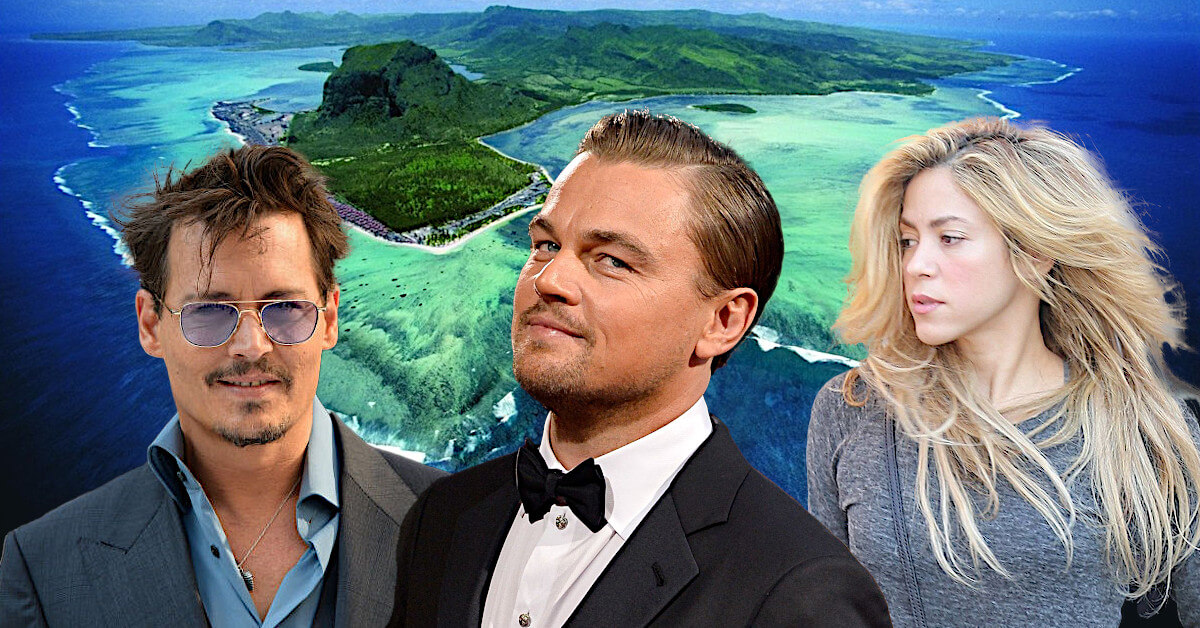 When you're an A-list Hollywood star, you have more money than you need. And once you have spent as much as possible on luxurious villas, cars, and jewelry, what else can you buy? Private islands!
Yep, celebrities buying private islands isn't only something in romance novels or movies. You can easily spot remote islands owned by Hollywood stars, from seasoned actors like Mel Gibson and Johnny Depp to pop icons like Shakira and Pamela Anderson.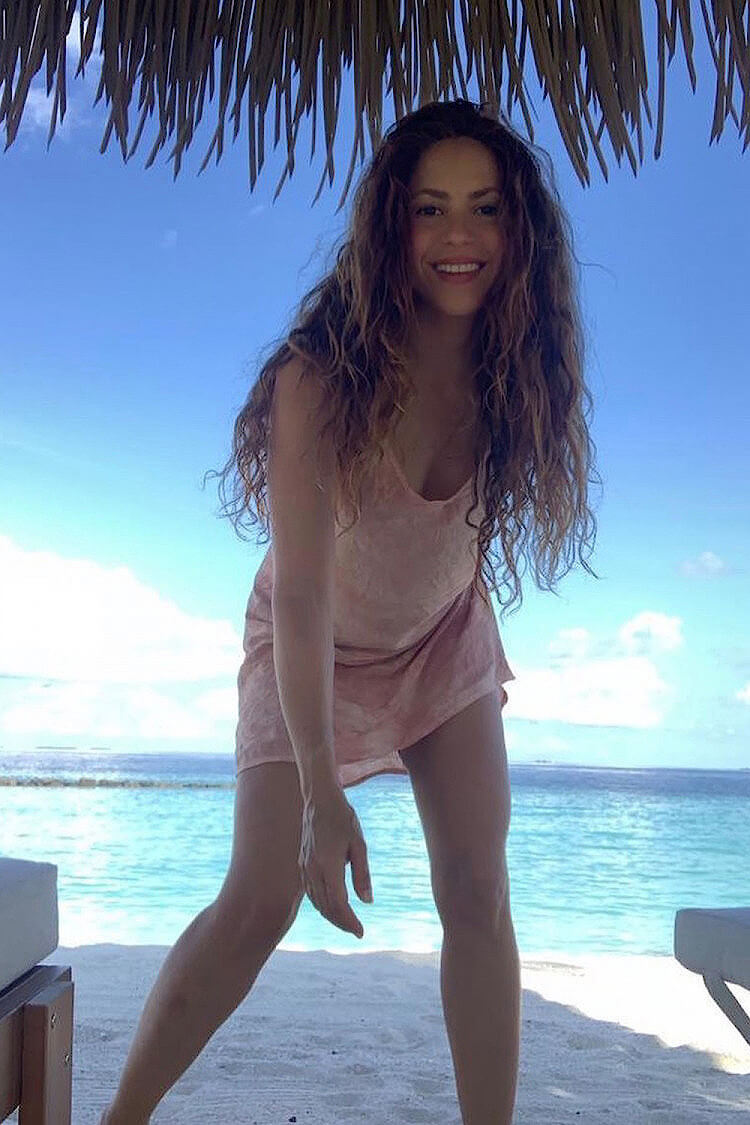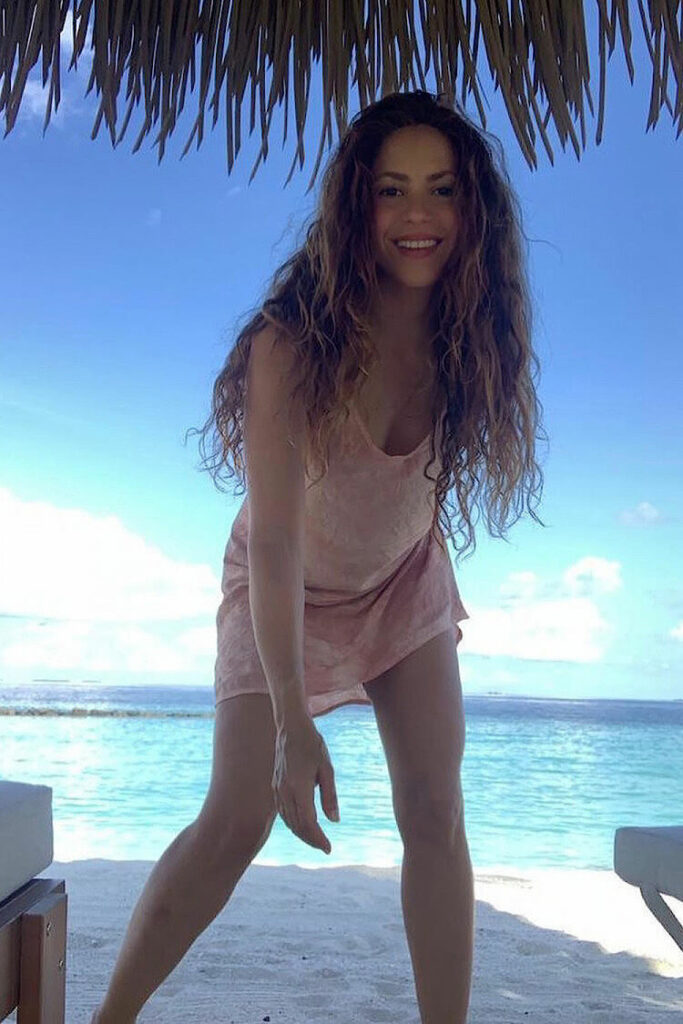 Fun fact: Do you know that most of the private islands owned by Hollywood A-listers are located in the Bahamas? It seems like birds of a feather indeed flock together, be it in the sunny, star-studded Los Angeles or the Bahamas!
While buying our private island seems like a fever dream, looking into a list of celebrities and their secluded getaway spots can satisfy our interest in their lifestyle. In this article, we'll move away from the hustle and bustle of Californian life to a tranquil, luxurious retreat in the middle of nowhere!
How Many Hollywood Stars Own Private Islands? A Star-Studded List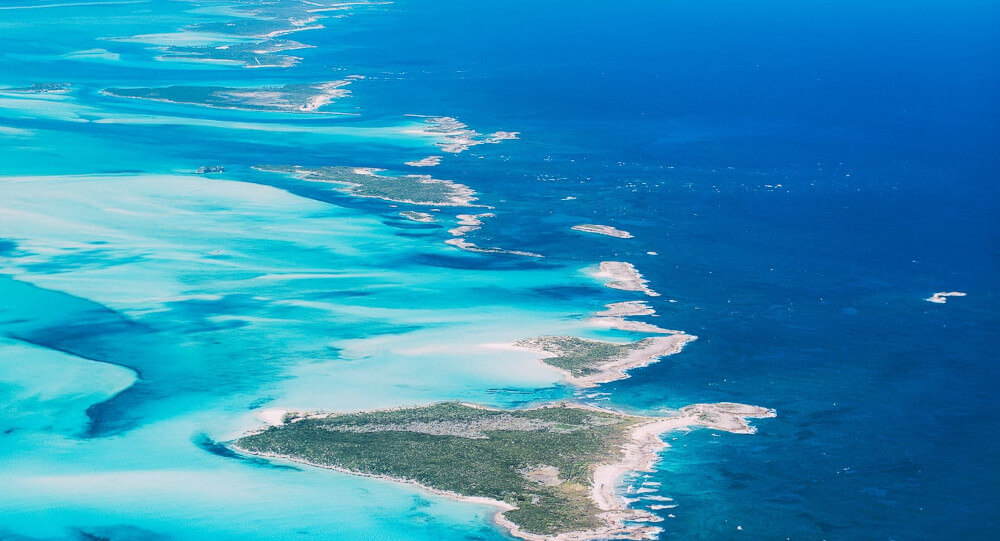 Honestly, there are too many private island owners to count among Hollywood's A-listers. I mean, with many of them having earned their success and amassing a jaw-dropping amount of wealth, it's only fair if they want to purchase a private island for their hiding spot from the ever-watching paparazzi!
The famed movie director Steven Spielberg, actor Johnny Depp, and singers Celine Dion and Ricky Martin often had a getaway to their respective private islands to unwind from the busy and demanding Hollywood lifestyle.
Of course, not all celebs use their private island for their sole enjoyment, as some decided to turn it into a business opportunity. For example, Shakira, Pamela Anderson, and Leonardo DiCaprio have turned their private islands into luxurious, eco-friendly island retreats.
Fun fact: If you think purchasing private islands is a new-ish trend among Hollywood stars, you thought wrong! While it wasn't as common as these days, several celebrities in the 1960s also purchased private islands, including the legendary Marlon Brando!
Get your swimsuits ready (no, we're not visiting any of them) and get you in the mood while reading below!
Hollywood Stars Who Own Stunning Private Islands: The Chosen 15
With many Hollywood stars and influencers frequenting multiple luxurious private lodgings, we shall always remember the real deal of who owns an entire island under their name!
Who cares about private jets when you can purchase private islands, right?
From actors like Marlon Brando and Johnny Depp to singers Celine Dion and Shakira, and even master illusionist David Copperfield, here's the list of 15 Hollywood stars who own stunning private islands we can only dream of!
Johnny Depp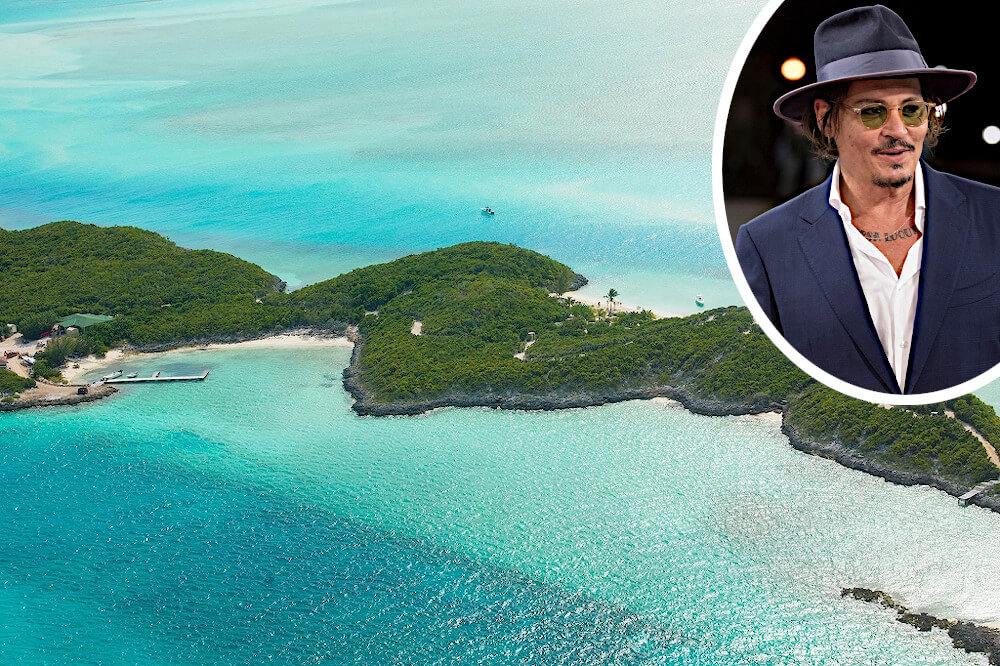 We really can't start this list with someone other than Johnny Depp. And in case you're wondering, yes, this private island is a whole other property from his secluded French village.
Talk about being wealthy!
Johnny purchased the small island in the Bahamas, later named Little Hall's Pond Cay, in 2004 for $3.6 million, ironically cheaper than some of his houses!
Boasting 45 acres of land, the island has six beaches, two of them were named Lily-Rose and Jack after Johnny's children, and the other two were named Gonzo and Brando as a tribute to Johnny's mentors, Hunter Thompson, and Marlon Brando.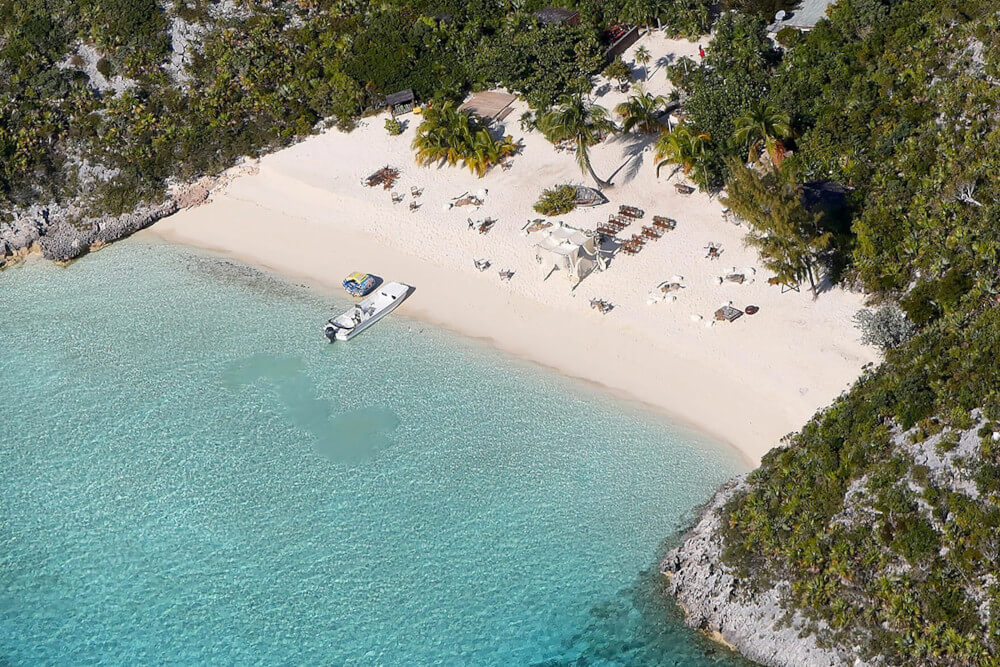 According to Variety, the island also happened to be the location of Johnny Depp and Amber Heard's wedding in 2015. Shortly after, as their marriage hit a rough patch, he sold the island to author JK Rowling for a whopping $75 million.
David Copperfield
According to Forbes, the famed illusionist David Copperfield dished out $50 million to purchase a group of 11 islands located in Musha Cay, Caribbean, in 2006.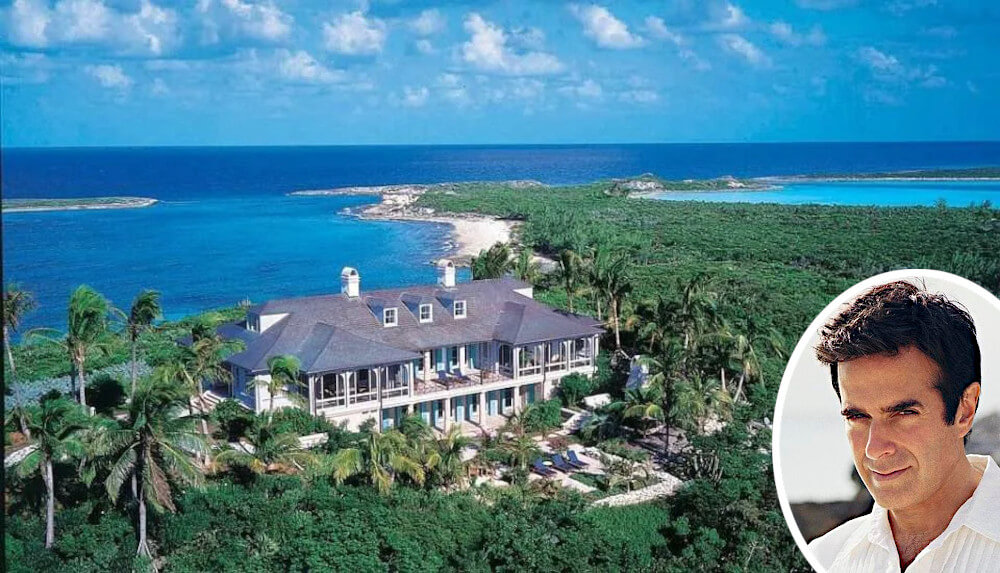 Contrary to Johnny Depp, who kept his island as private property, David invested an additional $30 million to build a luxurious resort named The Islands of Copperfield Bay. The resort comprises five villas and an outdoor theater, costing the guest $42,000 a night!
Probably that's why the recorded guests only consist of A-listers like Oprah, John Travolta, and Jim Carrey, huh?
Mel Gibson
Steering away from the star-studded Bahamas and Caribbean, Mel Gibson purchased Mago Island, one of the largest private islands in Fiji! The veteran actor reportedly purchased the island for $15 million to celebrate the release of Passion of the Christ in 2004.
Besides making it his private getaway destination, Mel also turned the island into a private cattle farm. He also participates in other projects to preserve the reefs, white beaches, and lagoons surrounding Mago Island.
Leonardo DiCaprio
Another name who, unsurprisingly, owns a private island: Leonardo DiCaprio! The A-list actor purchased the Blackadore Caye Island for $1.75 million in 2005. Just like Johnny Depp's, the price of the island is lower than some of Leo's other properties!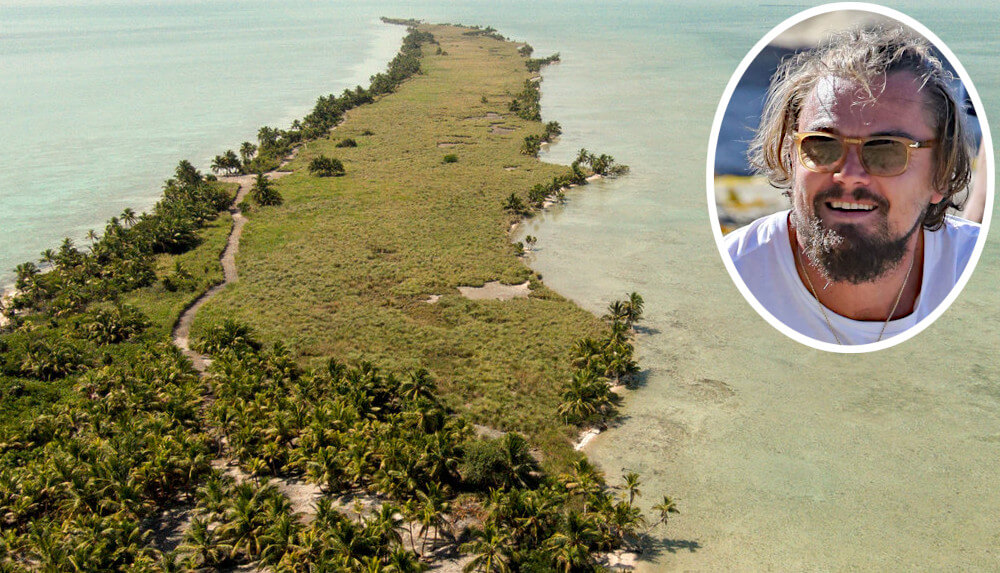 Located in Belize, Leo attempted to build a luxurious, eco-friendly resort focusing on "health, wellness, and sustainability."
Unfortunately, this project remains on hold since it received a major protest from the locals and Belize fishermen.
Well, at least Leo's view on the environment isn't as questionable as his preferred romantic partners!
Marlon Brando
Not only was he a wealthy mob boss in the box office hit The Godfather, but Marlon Brando was also a wealthy Hollywood star through and through! He purchased a private island at the height of his popularity in 1966 for $270,000.
Later named The Brando, the island was reformed into one of the most luxurious resorts in the world, with its exotic palm lodges. Following his death, the island has since been managed by Marlon's children.
George Clooney
Not every celeb wants an island too far in the middle of the ocean! George Clooney, for example, opted for a private island closer to civilization, Sonning Eye, located just in the Thames River!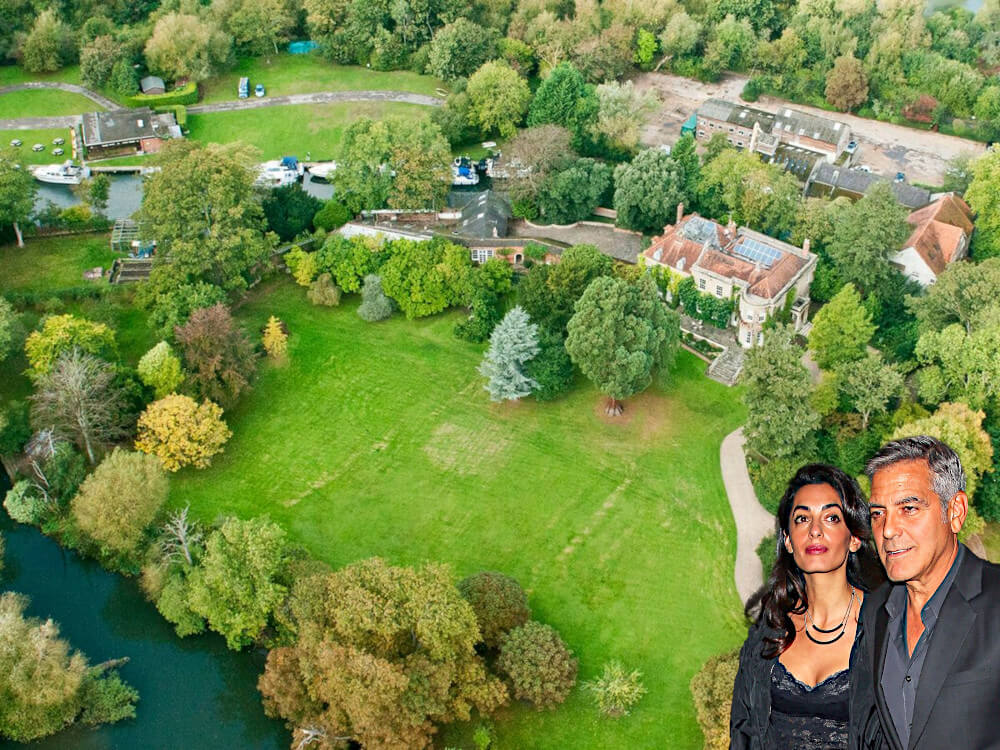 George purchased the island shortly before he married his now-wife Amal Clooney in 2014. In an interview with Vogue, Amal shared tidbits of the Clooneys' private life.
The couple built a castle-like estate on the island, where they spent their honeymoon, and it now serves as their primary residence along with their twins.
Eddie Murphy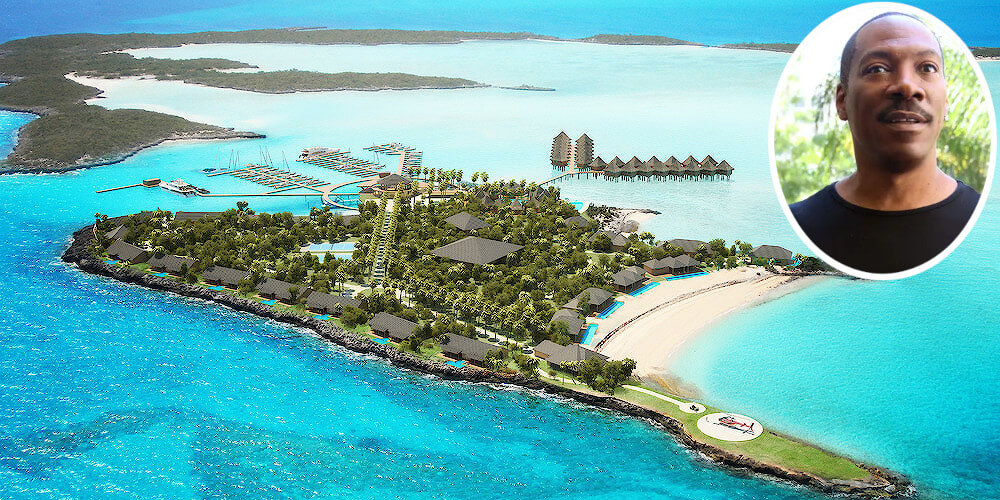 Back in the Bahamas!
Hollywood's star and A-list comedian, Eddie Murphy, purchased a $12.9 million island in the Bahamas in 2007. The island, later named Rooster Cay, boasts a six-hectare land just a swim away from Nassau, making it the perfect vacation spot for Eddie.
Before purchasing Rooster Cay, Eddie owned another island nearby, albeit much smaller, named Pearl.
Bear Grylls
Of course, why wouldn't a survival expert own a private island, right?
Unlike other celebrities' private islands, which feature stunning beaches and friendly resort environments, Bear Grylls spent $155,686 on a 30-acre island in 2001, well-known for its wildlife and wild coastline.
As if his survival show isn't enough!
Francis Ford Coppola
A member of the infamous Coppola family and an acknowledged movie director in his own rights, Francis Ford Coppola owns a private island named Coral Caye. The island boasts 2 acres of land and three small islands surrounding it.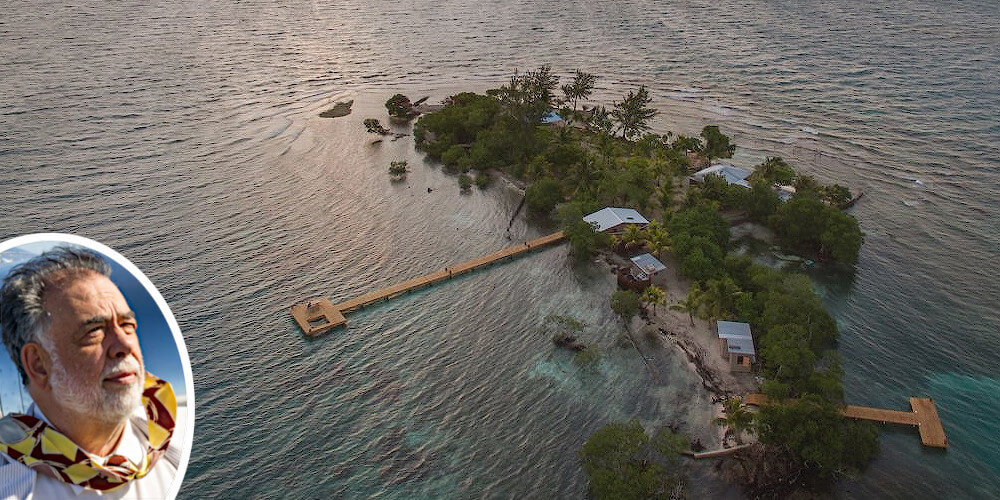 Besides his own island, Francis technically owns a three-family-owned private island on Belize's coast known as Turtle Inn.
Well, well, imagine taking turns to host family holidays not at each other's houses but at each other's private islands. Even the Kardashians can't relate!
Steven Spielberg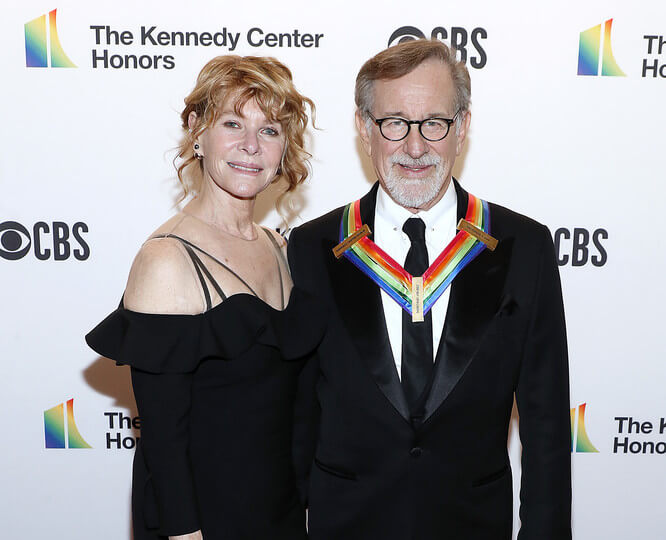 Another famous and wealthy movie director on the list, Steven Spielberg seems determined to create his own Jurassic Park (minus the dinosaurs, thank goodness) as he bought two islands near a group of volcanoes in the Madeira Archipelago.
To make the commute from nearby ports easier, Steven also purchased a luxurious yacht named Seven Seas!
Tyler Perry
If you thought that the list was ending, read on! We still have a bunch of Hollywood stars ready to show off their private islands. One of them is filmmaker Tyler Perry, who purchased two islands as a "birthday present" for himself.
The first island is known as White Bay Cay, a 25-acre land, reportedly sold by the previous owner for $7 million, while the second is a 7-acre island. Tyler later built a villa and several bungalows for himself, his family, and his friends to stay and unwind.
Celine Dion
Our hearts will go on with the following private island owner on this list, Celine Dion! The pop diva purchased Île Gagnon in 1998. Just like George and Amal Clooney, who prefer to stay close to the city, Celine's private island was located on a channel of the Ottawa River.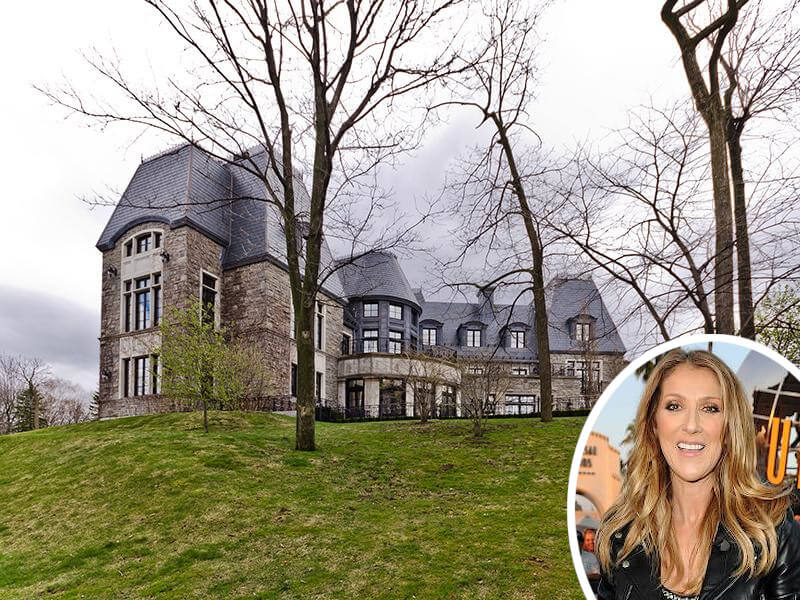 In 2001, Celine and her family began residing full-time in the lavish residence on the island for more than a decade. However, she decided to sell the island in 2012 for $25.5 million!
Shakira
Another owner of one of the Bahamas' many private islands, Shakira purchased a white-sand island called Bonds Coy in joint ownership with Roger Waters and Alejandro Sanz.
According to People, the trio spent $16 million on the island and aimed to build, again, a luxurious eco-friendly vacation destination catered to fellow artists and musicians.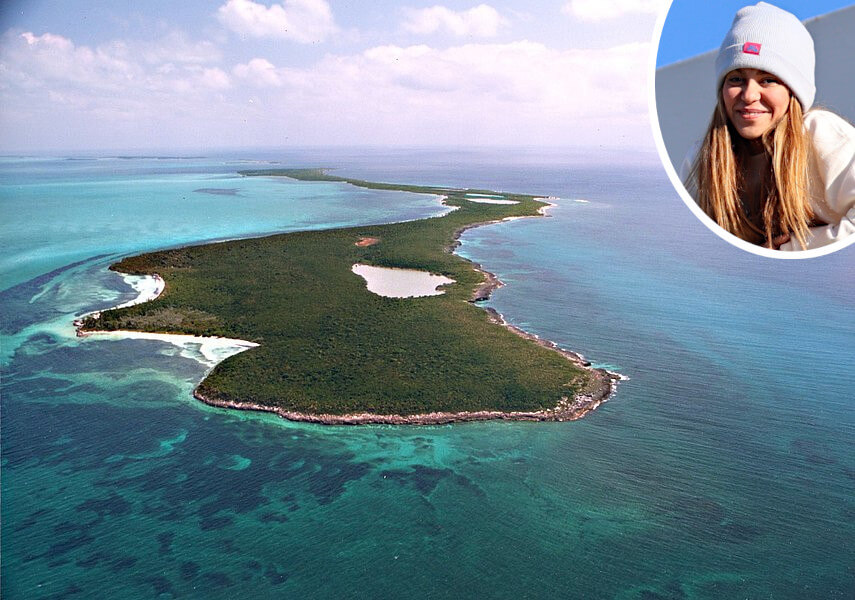 Genuine question, will too many eco-friendly resorts eventually stop being "eco-friendly?"
Pamela Anderson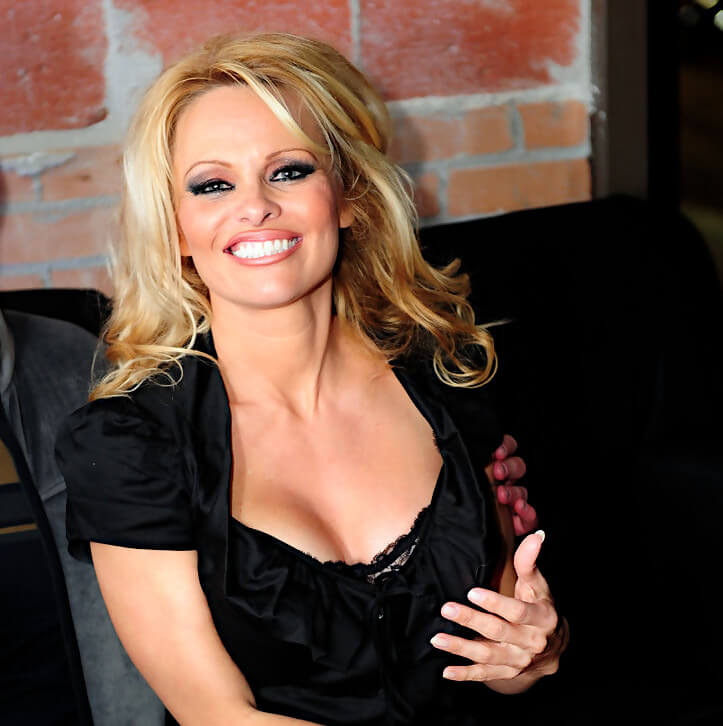 When you think about a desperate ex, you better think of Tommy Lee!
The musician gifted ex-wife Pamela Anderson a private island on the Dubai coast in the late 1990s to win her back.
Yep, forget all the branded bags and jewelry when you can dive straight and give her a private island!
Tommy didn't get Pamela back, but she still received the gift and planned on building an eco-friendly resort. However, until this day, there's no report of the resort's development. If she wanted to keep it as a space only for herself, it's completely understandable!
Ricky Martin
As he is constantly under the spotlight, it's understandable that the Puerto Rican superstar desperately needs a place to hide and spend his time with family and friends without being chased by the paparazzi.
Well, Ricky Martin sure has the means to afford a private island to make his dream come true! Dishing over $6.8 million for an island near the Rio de Janeiro coast in 2008, the Latino heartthrob has since become the official owner of one of the most stunning islands in the Southern Hemisphere!