Who is Eddie Murphy Wife? His Married Life And Dating History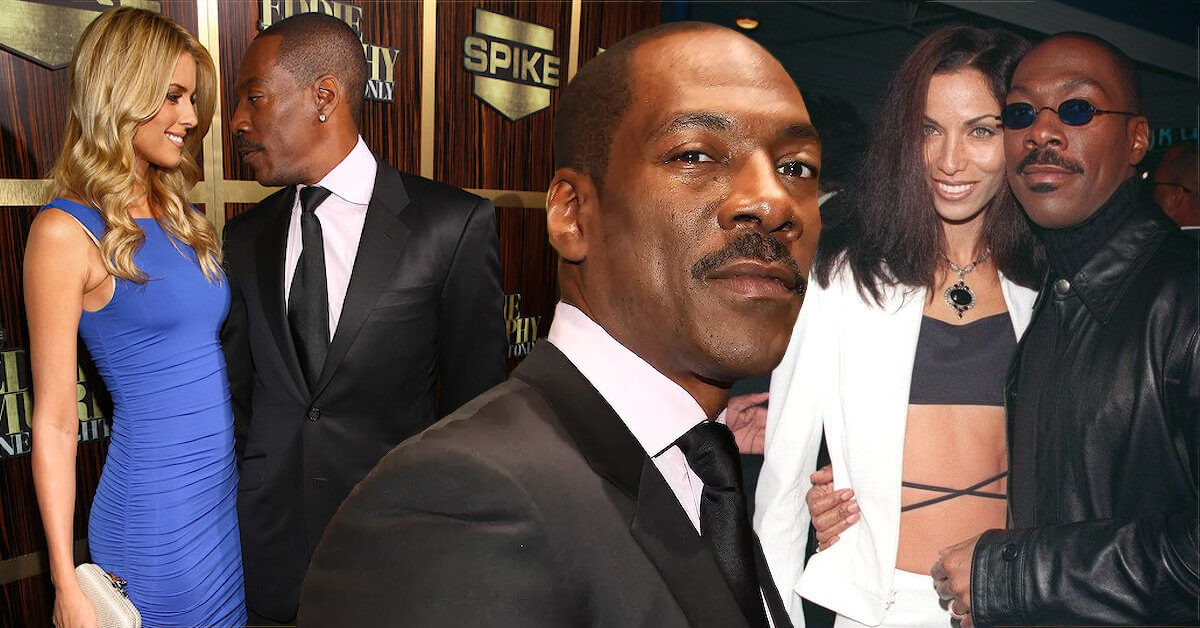 The Saturday Night Live icon, Eddie Murphy, is quite a well-rounded guy. Apart from being a comedian, he's also an actor, writer, producer, and singer. One of his movies, called 48 Hrs., has led him to be nominated for a Golden Globe Award.
Of course, it isn't his only award; the lists are too long if we mention it all. Some of the prestigious awards he has received include the Grammy Award for Best Comedy Album in 1984, the People's Choice Award for Favorite Comedic Movie Actor, and the NAACP Image Award for Entertainer of the Year.
What else is also impressive about him? The girls. More than twenty names are linked to him, and names like Toni Braxton, Nichole Mitchell, Halle Berry, and Naomi Campbell are on the list, too! Crazy, I know. So how's his journey in finding his true love?
Who is Eddie Murphy Spouse? Who is He Dating in 2023?
When it comes to dating, Eddie Murphy knows what's best. He never fails to charm every woman that he wants to be with. And it's also worth noting that he is a father of ten from his three different relationships.
His latest relationship is with Something's Gotta Give star Paige Butcher.
Paige and Eddie met on the set of Big Momma's House 2 in 2012, and they fell in love with each other the second they met. But, it took them six years to begin dating. And two years later, the couple got engaged.
Paige Butcher is an Australian model, and she has been modeling since she was only 13, and then tried her luck in acting. Something's Gotta Give is her first cameo role. In Big Momma's House 2, she doesn't get too much role since her role was a Background Model #1. But, little did she know that movie would change her life forever.
Paige often gets accusations that she forms a relationship with Eddie just for the money and fame. Harsh speculation, people. But, she proved that wrong because, in 2013, Paige deactivated all her social media accounts. In her interview with Vanity Fair, she stated that dating Eddie Murphy alone is enough not to have a private life. At least she's got to enjoy her anonymity on the internet.
"I'm in a relationship with a celebrity, so I felt like there's already enough of me out there. I felt like I was giving out too much information. I was giving people too much access. I like to keep as much private as possible now," the Maxim cover girl explained.
Eddie and Paige shared two kids: Izzy, who was born in 2016, and Max, who was born in 2018. However, Paige also closed with Eddie's eight other kids.
Eddie Murphy Cheered Toni Braxton at Her L.A Concert: A Real Relationship Between Them?
Let's take a look at Eddie's sensational previous relationships. Before settling down with Paige, Eddie was briefly dating the Unbreak My Heart diva, Toni Braxton.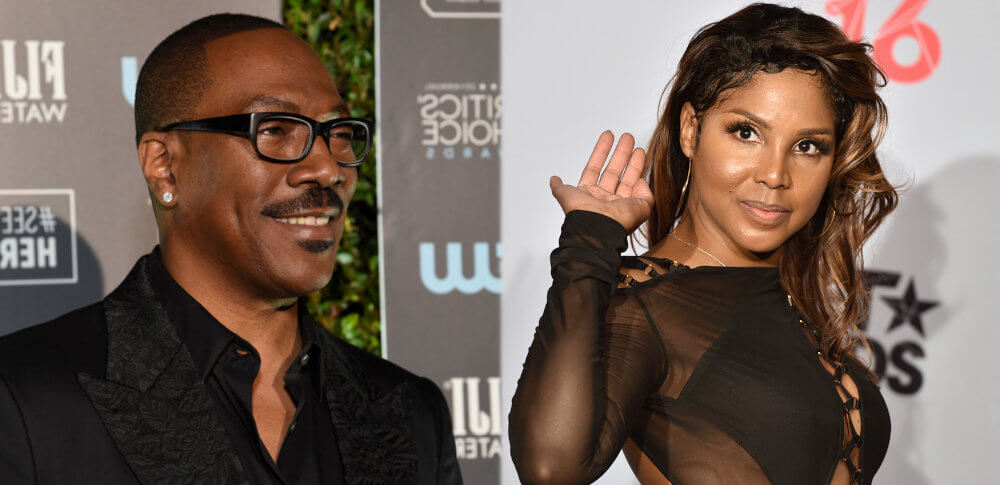 The news was first spread when Eddie cheered the singer at Toni's concert in Los Angeles, February 2012.
A reliable source that claimed to be very close with them told the Daily Mail that Toni and Eddie's kids have met and everything. And the source added that the relationship was "getting very serious."
Eddie and Toni denied the news, though. Toni's spokesperson clarified, saying, "Toni and Eddie are just friends and have been fans of each other's work for a long time."
Eddie Wanted to Take Things Slowly with Rosci Diaz
Still, in 2012, Eddie was dating the 106 & Park host, Rocsi Diaz. The couple made their first public appearance when they attended the pre-BET Awards celebration.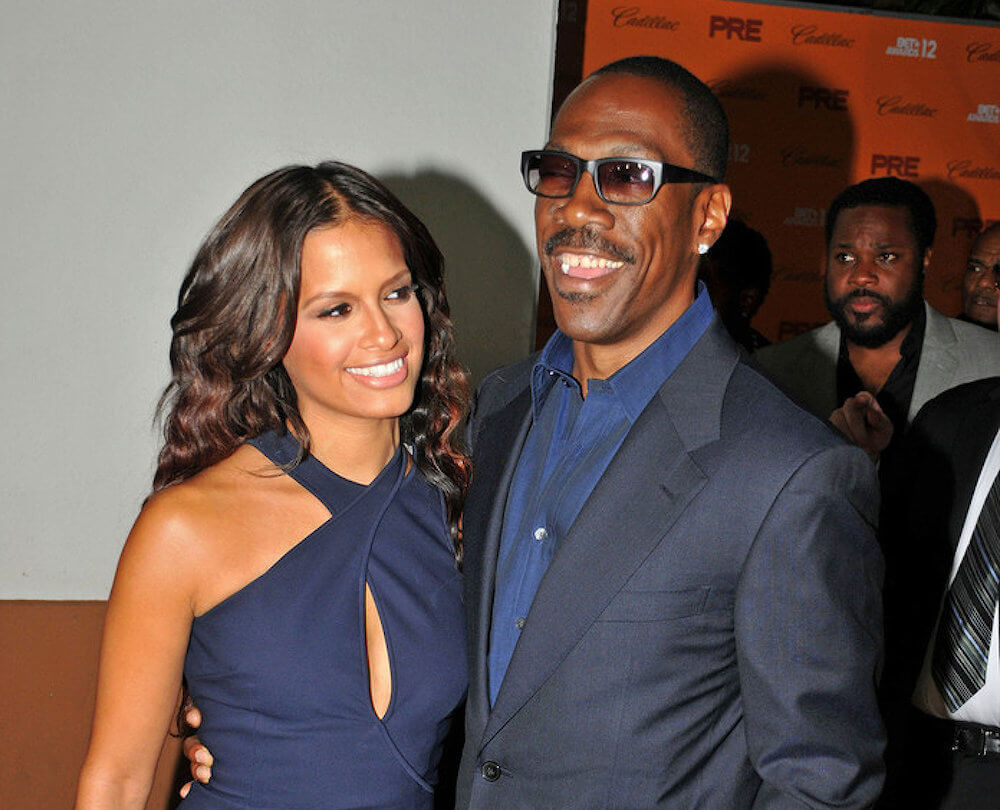 Eddie and Rosci made it official at the Awards. The rumor about them dating has spread around for quite a while, but both of them never said a thing. Action speaks louder than words, baby.
However, it was a very short relationship. As Rosci said it herself, the reason for their split was that they wanted different things; Rosci wanted to get married fast and make her relationship with Eddie move into a more serious phase. Meanwhile, Eddie didn't want to take things too quickly.
Another Eddie's Too-Short Relationship: This Time Was with Amber Rose
Eddie Murphy was also linked to the girl whose relationship includes Kanye West, Wiz Khalifa, and 21 Savage, Amber Rose. I think Eddie has a certain type of woman.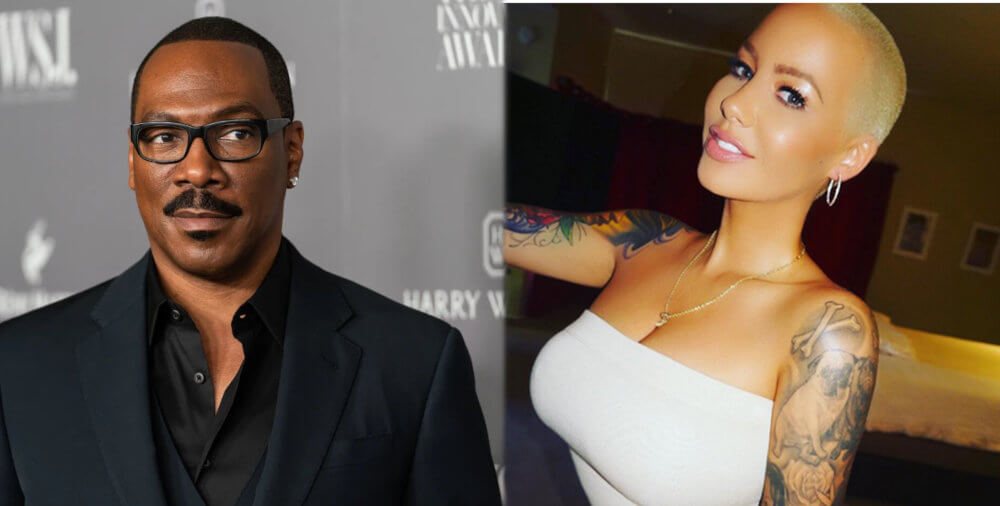 Their relationship happened very quickly in 2010. The news came up after Amber and Eddie were hanging out at Eddie's home theatre with their friends. Good times. But, it was just one of Eddie's short-and-not-so-serious relationships.
A Marriage that Only Lasted for Two Weeks with Tracey E. Edmonds
In 2006, Eddie Murphy was married to the Soul Food star, Tracey Edmonds. She just divorced her former husband, whom she created Soul Food together, and it only needed a short time for Tracey and Eddie to be head over heels to each other.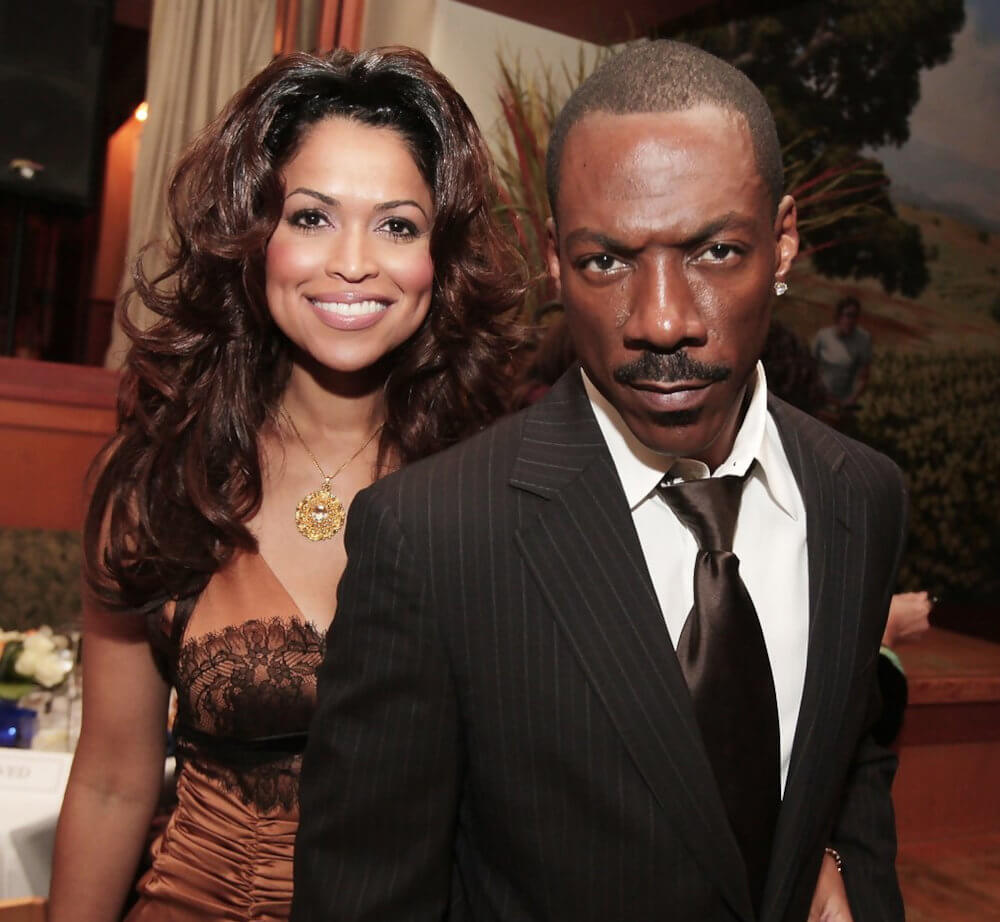 Like Tracey, Eddie is also at the point where he just broke up with Mel B. And when they were still grieving, they found each other.
After Tracey finalized her divorce from her ex-husband, Eddie proposed to her right away, and of course, she said yes. They got married in French Polynesia. The wedding was private, and the guests were only their family and closest friends – there were 25 people in total.
Can we guess for how long they become a husband and wife? A month? Or a year? The answer is two weeks only. Tracey and Eddie argued a lot after the wedding. It seems like they hadn't had a difficult conversation before tying the knot.
The arguments went on about Eddie's last name and where they would live. Eddie wanted Tracey to take his last name, but she didn't want to. Eddie also wanted Tracey to move in with him in his LA house, but Eddie lived together with his mom and his friend, a singer Johnny Gill. Tracey would only do that if Eddie's mom and Johnny moved out. And none of them wanted to compromise. So two weeks it was.
Mel B Thought that Eddie Was the Love of Her Life
Before marrying Tracey, the girl who broke Eddie's heart was the former Spice Girl member Melanie Brown or best known as Mel B.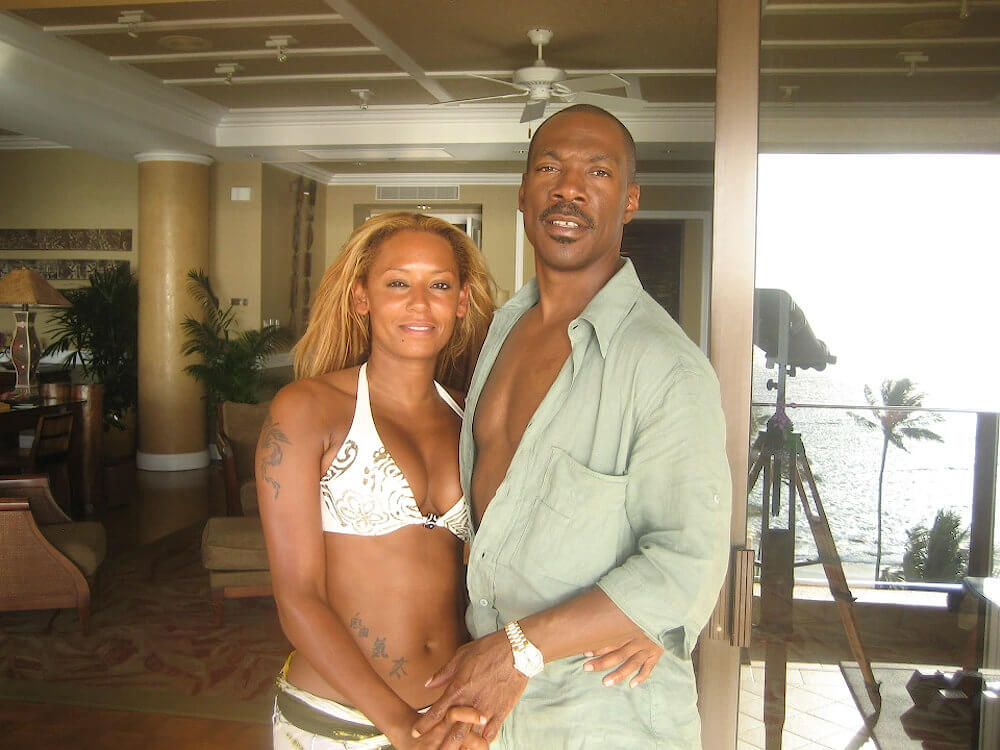 Mel reminisced her story with Eddie in her memoir called Brutally Honest, saying that it was love at first sight and even described Eddie as "love of my life." Little did they know that their relationship would end in court with £21,000 that Mel had to pay for her child support.
Their relationship lasted for less than a year, and Eddie was reported to have a daughter named Angel, even though he refused to be the father at first. But, he admitted it eventually and even brought him to Mr.Church's premiere in 2016.
Eddie and His Ex-Wife Nicole Mitchell Murphy Used to Have a Seemingly Perfect Life with Five Kids
Eddie's first marriage and the woman that had most kids with him is Nicole Mitchell Murphy. They were together from 1993 to 2006.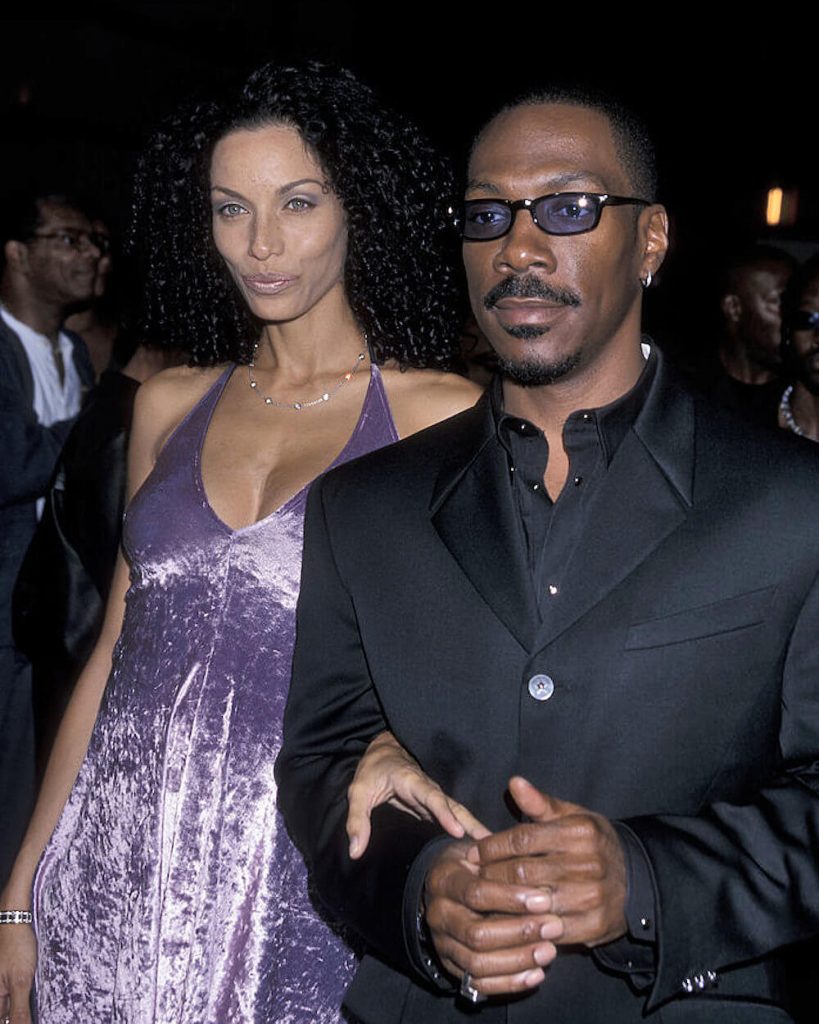 Their kids are Bria, Myles, Shayne, Zola, and Bella. The couple didn't open up about why they decided to split, but they always maintained a close relationship with their kids. They are still close, even though Eddie is happily living with Paige Butcher.
Other Short Relationships Eddie Had in the Past: But He Still Shared Kids with Some of Them
Other names on Eddie's list of A-lister lovers are Halle Berry, Tamara Hood, Paulette McNeely, and Nicole Rader.
Even though most of them were just a very short relationship, Eddie shared kids with them. He had Eric with Paulette and then Christian with Tamara Hood. Eddie doesn't seem to get enough.