George Clooney's Love Life: Who Has He Dated?
George Clooney and his wife, Amal Alamuddin Clooney, are the real definition of a power couple.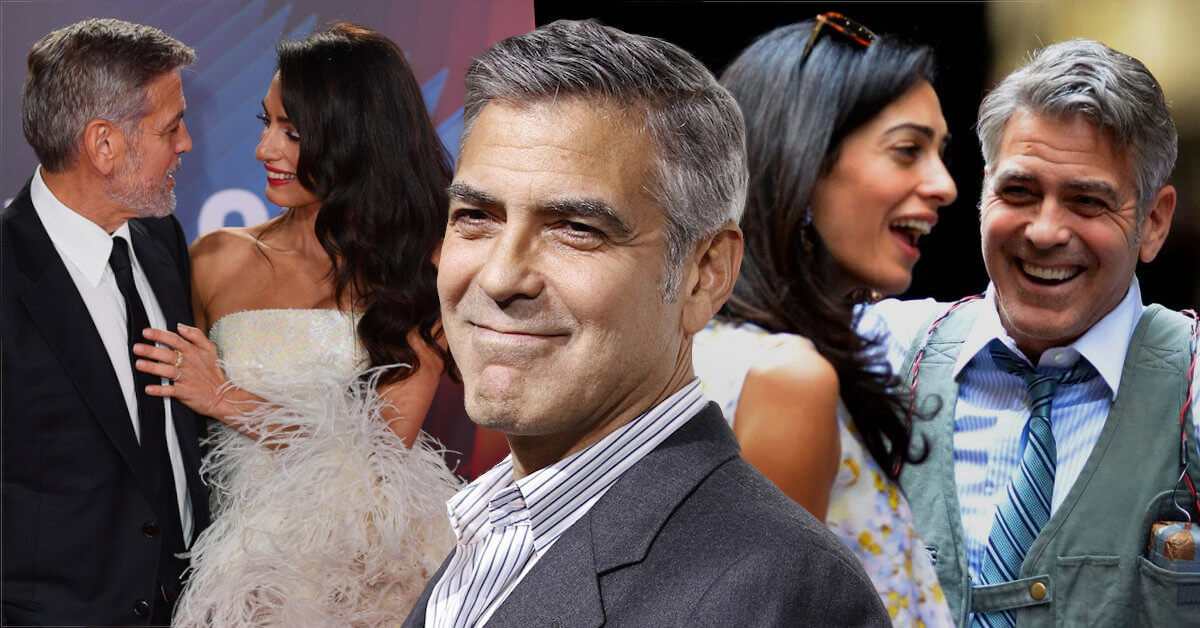 The four Golden Globe Awards winner, George Clooney, is the kind of actor who wins in everybody's hearts. From young teens to adults – nobody can resist his charm. He's not only scoring high in movies like Ocean's Eleven but also for his political and economic activism.
George Clooney has served as one of the United Nations Messengers of Peace, and he continues doing activism acts until now.
George Clooney Wife: It Took Her a Long Time to Say Yes
Some of us probably know that George's relationship history is too difficult to keep up with. He has a long list of ex-lovers back then – we can't blame him, though – before finally settling down with Amal Alamuddin (now, Clooney).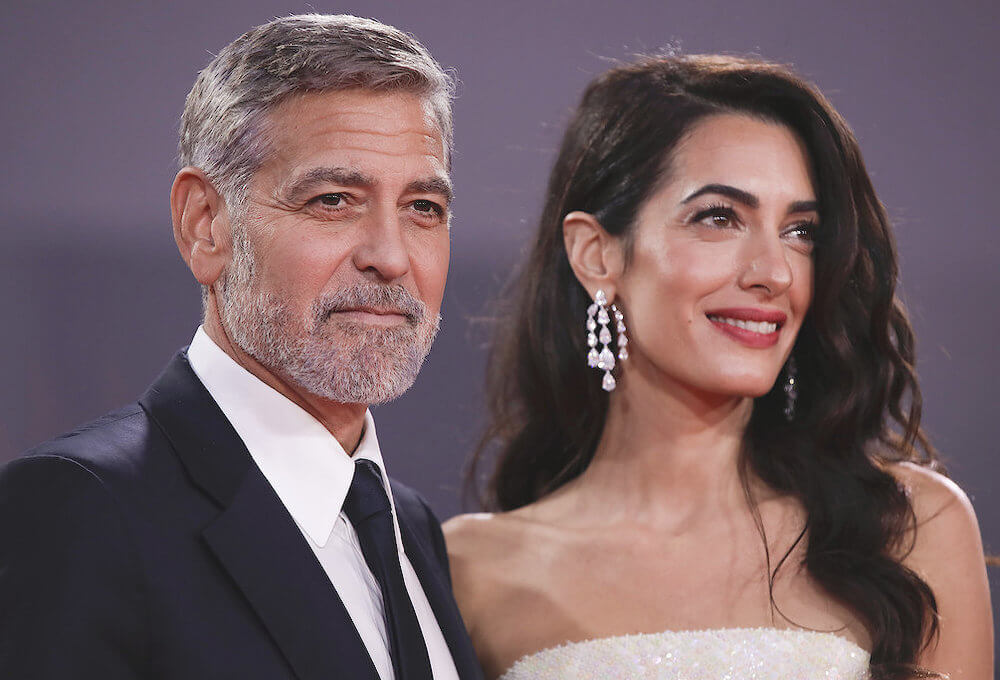 Amal is an accomplished human rights lawyer. She is no ordinary woman; any man who can be with her is the luckiest in the world.
She's very passionate about what she's doing, and her clients even include a former Maldives President, Mohamed Nasheed, and a Nobel Prize laureate, Maria Ressa. The founder of WikiLeaks, Julian Assange, is also included on the list. 
Both George Clooney and his wife are excellent in what they're doing, yet they can still be the cutest couple that everyone can think of. It must've made us wonder about how these two can survive everything and be who they are now.
How did George Clooney and Amal Alamuddin meet?
The two first met in Lake Como, Italy, in July 2013 through a mutual friend. They also had their first date in the same year, claiming that the spark was already there from the get-go.
"I thought she was beautiful, and I thought she was funny and smart," George told The Hollywood Reporter in 2017.
He continued, "We were writing to each other, emailing, talking, mostly about what was going on in each other's lives, and over a while, it became clear we were more than just friends."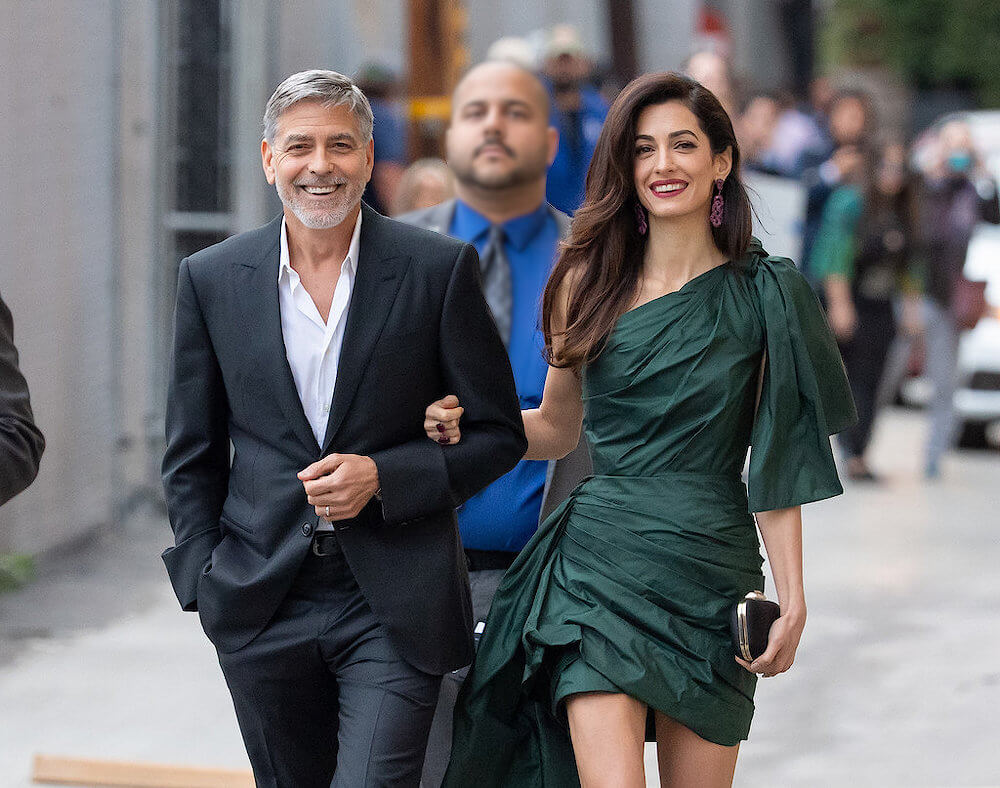 George enjoys his bachelor time a little more than others; he doesn't seem to like the idea of settling down with one woman for the rest of his life. He got married once in the early 90s, but his marriage lasted only three years.
Since then, he'd been going out and about with multiple women that couldn't seem to maintain a serious relationship for more than two years. With Amal, things turned out differently.
George stated that he and Amal never talked about marriage when they were dating. The two were enjoying each other's company while focusing on their lives, and George got the sudden urge to propose to her after their trip to Kenya.
"It took her a long time to say yes. I was on my knee for, like, 20 minutes," George reminisced. Five months after he proposed, the couple tied the knot in a fantasy wedding at the Aman Canal Grande Hotel in Venice, Italy, in September 2014.
How many children does George Clooney have?
George Clooney and Amal Alamuddin shared two children: Alexander Clooney and Ella Clooney. And they are twins!
The couple decided to keep their children out of the spotlight and tried their best to be private about them. If you guys think about it, nobody had ever seen their children's faces until now.
George explained it loud and clear through his public letter to multiple media outlets, asking them not to publish his children's faces.
"The nature of my wife's work has her confronting and putting on trial terrorist groups, and we take as much precaution as we can to keep our family safe," George wrote, focusing more on behalf of his wife rather than his own.
He went on, "We can't protect our children if any publication puts their faces on their cover."
George and Amal take their privacy and safety above all else. They are also not interested in having any social media; they've had enough public scrutiny.
So, we can't know too many details about their family, but they remain the best power couple that Hollywood could ever have.
George Clooney Dating History: Stacy Keibler
Moving on from George and Amal's story, let's start digging into George Clooney's long list of relationships and the names of lucky women that got the chance to be with him in the past.
When George met his lovely wife in 2013, he had just broken up with his ex-girlfriend for two years, Stacy Keibler. She is a former professional wrestler and currently works as an actress, dancer, and model. She and George were dating from 2011 to 2013.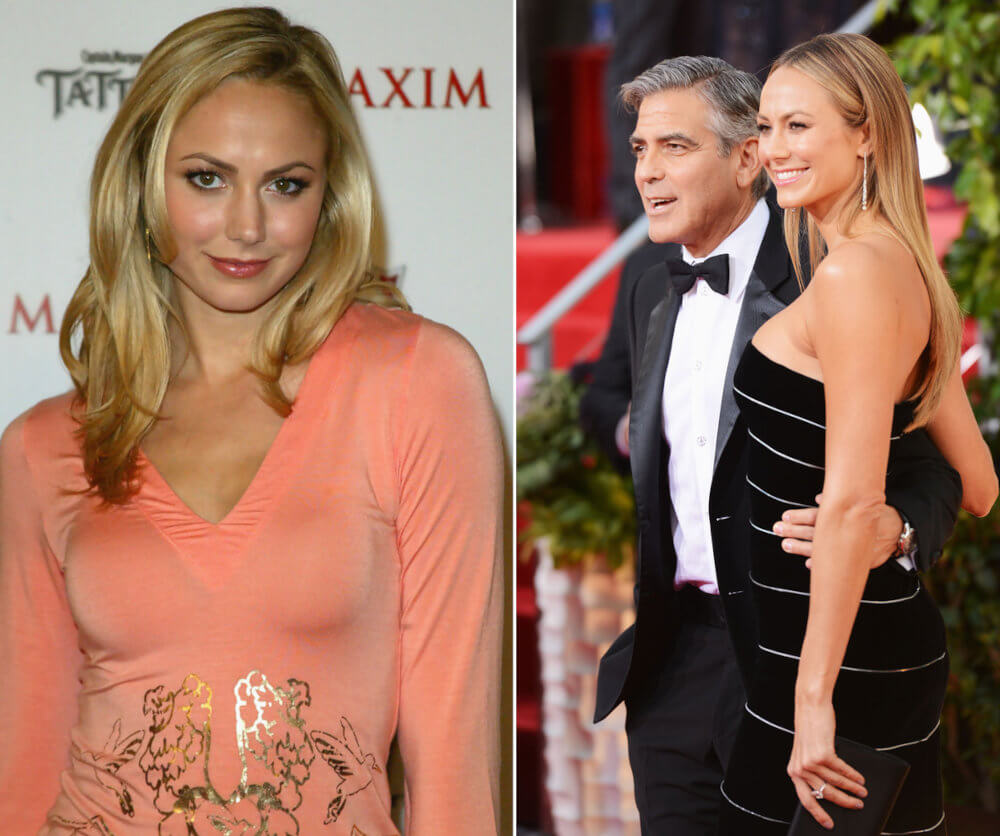 Though their split was on good terms, the reason behind their breakup was pretty sad: Stacy wanted to settle down and have kids. Meanwhile, George didn't (only to find out that George got married and had twins two years later).
The media's suspicion started to grow when Stacy and George celebrated the fourth of July in different places: Stacy was partying with her friends in Malibu, and George enjoyed his time at his villa in Italy. Rumor has it, and it was the time when he met Amal as well.
They remained friends after breaking up. Stacy is currently married to Jared Pobre and a mom of two, how she wants it.
George Clooney and Elisabetta Canalis
Another George's two-year relationship that didn't work was with a famous dancer, Elisabetta Canalis. The two were together from 2009 to 2011.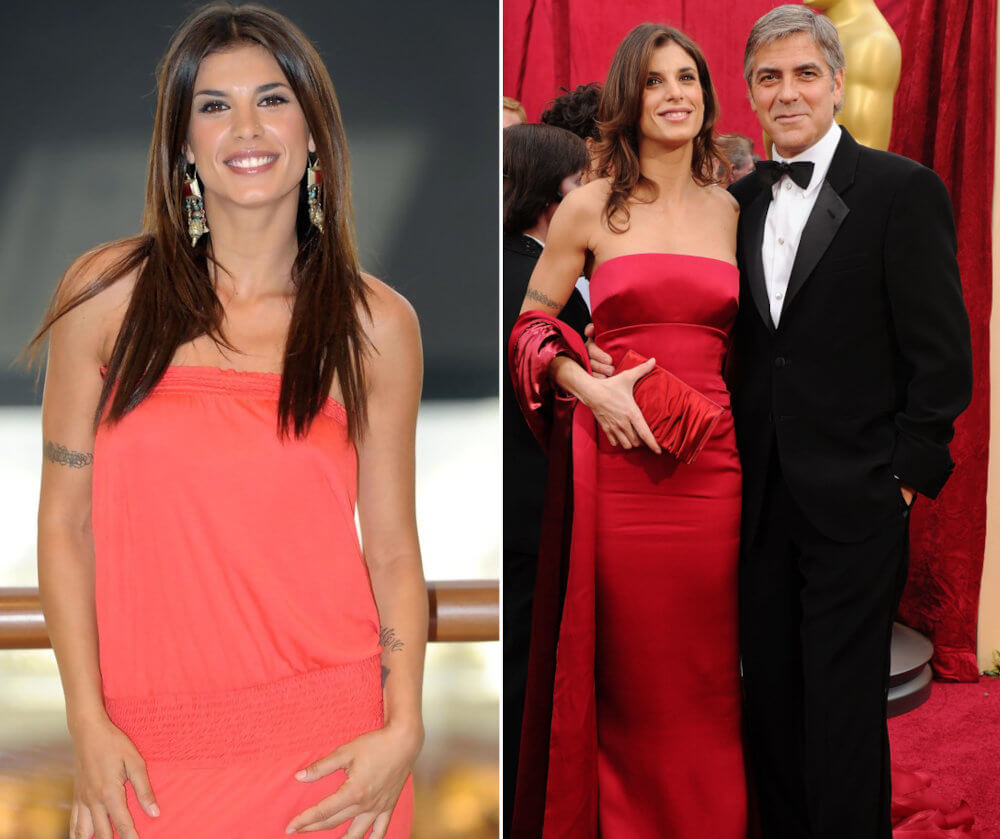 The reason why they didn't work is not surprising: Elisabetta wanted to tie the knot, and George didn't.
Elisabetta had always been open about her desire to get married. In her interview with Chi magazine, she said she was a "firm believer in marriage." And even though she described her love story with George as "living a fairytale," she knew that it would lead nowhere near marriage.
George Clooney and Sarah Larson
Elisabetta and Stacy weren't the only girls George refused to marry. Before them, the same old story also happened with The New Yorker staff worker and a former Fear Factor winner, Sarah Larson.
George and Sarah's relationship feels more right to be called a short fling than a serious one. They were only together for less than a year in 2008. However, the story of how they knew each other for the first time was pretty exciting.
"It was on his birthday three or four years ago at Whiskey at Vegas' Green Valley Ranch. I was with some friends," Sarah said in her interview.
According to Sarah, she even met George four years before they began dating. And although they weren't together for a long time, they've been through a heavy accident together.
They had a motorbike crash in September 2007. George broke his ribs, while Sarah had a broken foot. But, after going through all of that together, it wasn't enough to make George stay.
George's Back and Forth Relationships: From 2000 to 2006
George's most confusing relationships (and probably the best period in his life) are during the early 20s. From 2000 – 2006, George had dated at least three women; and had a back and forth relationship.
It all started with George's on-and-off relationship with a British model, Lisa Snowdon. Though they were on each other's side for five years, there were many breakups and new relationships during their five years.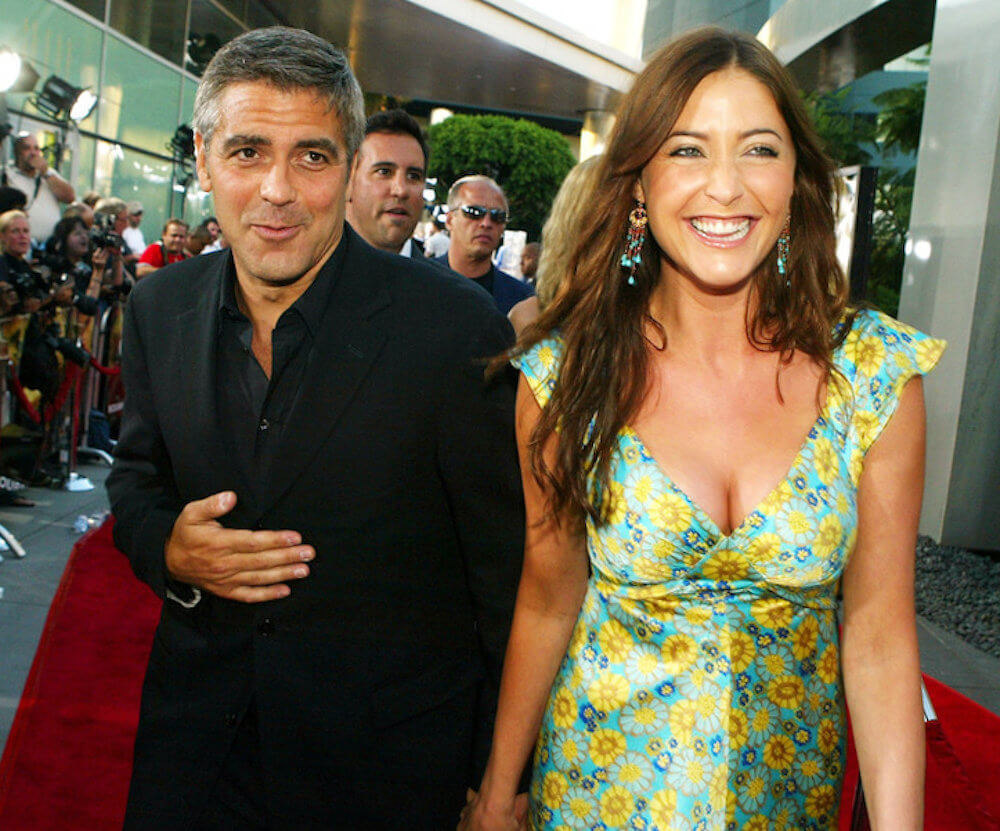 "I got back with George a couple of times and have also got back with other exes because sometimes I've felt like it's a safer place to go. But, you do have to realize you split for a reason," the famous model said Hello Magazine in 2011.
So when George and Lisa split for the first time, he went on dating Krista Allen from 2002 to 2004 – which later got back together in 2006. Other than that, he also dated Lucy Liu in 2000 AND 2006. Yes, George, you can pull any woman that you like.
However, none of them seem interesting enough for him to walk down the aisle with.
George's First Marriage with Talia Balsam
We've mentioned earlier that George had been married once before settling down with Amal, and the lucky woman was Talia Balsam.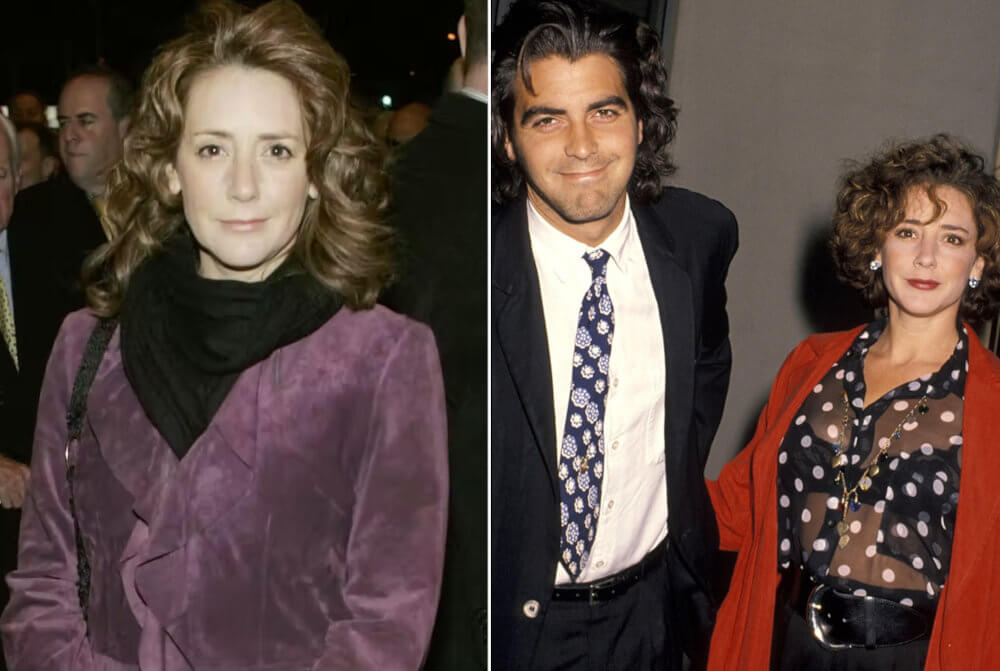 However, their marriage ended too fast, and that was the time when George realized he got married too fast – and it took him 22 years to meet "the one."
George and Talia's wedding took place in Las Vegas in December 1989. They started dating, broke up, and rekindled just less than a year before they got married.
"I probably – definitely – wasn't someone who should've been married at that point. I don't feel like I gave Talia a fair shot," admitted the ER actor to Vanity Fair in 1993.
George seems to take all the blame for his failed marriage with Talia by saying that he was the one in the relationship who wasn't willing to fix things. He kept saying that Talia didn't do anything wrong; it was him who screwed up their marriage.
But, no matter how hard George took the blame for himself, Talia had nothing to say but good things for her ex-husband.
"George is charming. He remains charming," the Divorce actress told.
While George finally settled down and became a father, Talia remained single. Maybe she also learned an important lesson from her and George's failed marriage.