Who is Timothée Chalamet Girlfriend? Facts Surrounding His Love Life
It seems that he has dated multiple high-profile women.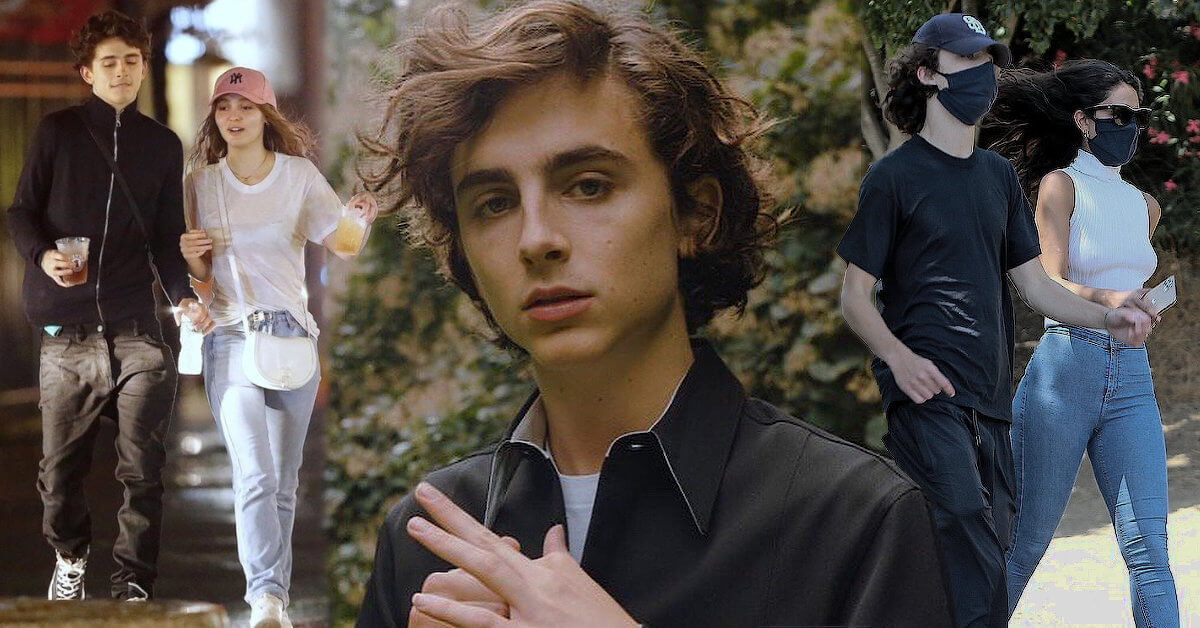 Timothee Chalamet has undoubtedly become an internet sensation for the past few years. Ever since Call Me by Your Name, Lady Birds, and Little Women, girls from around the world have been falling head over heels for him.
The French – American actor even can make messy hair look so damn sexy. Remember the viral slow-motion dancing video edit on TikTok with Melanie Martinez's "Play Date" as the sound? Yes, it is him, ladies.
However, pretty sure everyone is curious about who can win HIS heart. So now, let's dig deeper into his relationship status! 
Timothee Chalamet and Lily-Rose Depp Relationship
It seemed like in 2018, many hearts have been broken after the news of Timothee Chalamet, and Johnny Depp's daughter Lily-Rose Depp blew up on the internet. The couple reportedly dated in 2018 and called it quits after a year.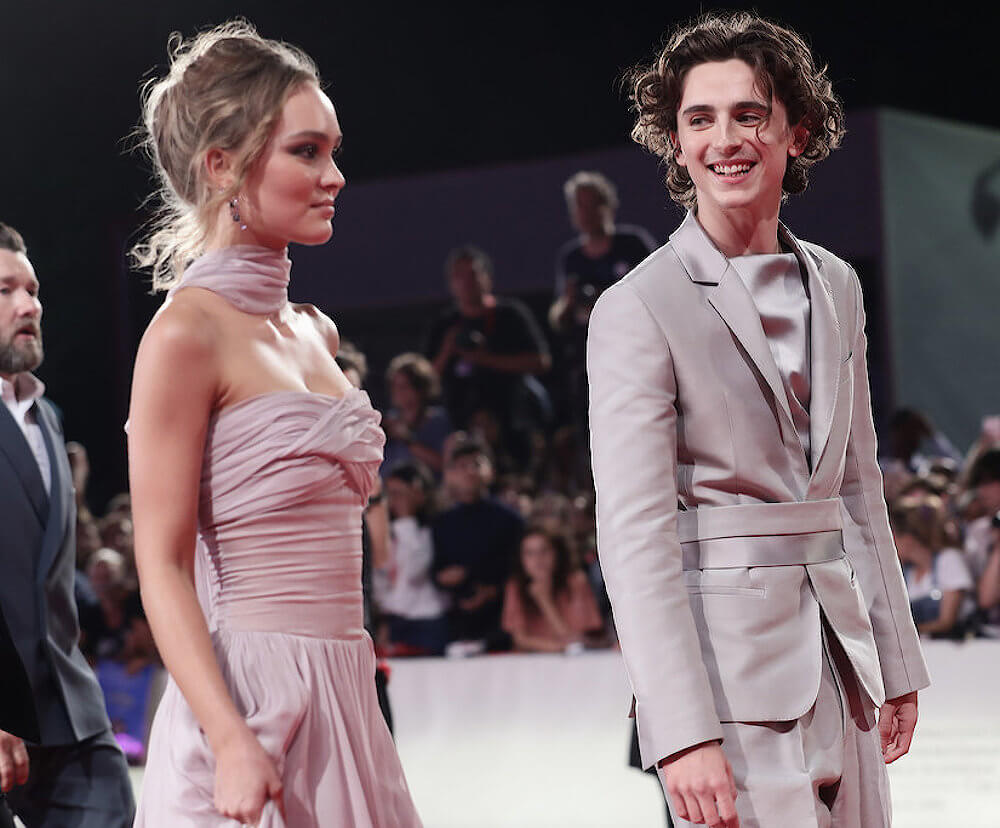 However, recently another news was brought up that both of them are getting back together! So it looks like they are destined together as a couple, right. Fans are already gushing over their relationship, and now rumors said that they have reconciled.
Like another actor's love story, Timothee and Lily's story started on a film set. They met in the production of the Netflix film The King, where their characters married each other at the end of the movie. Yet, it seems like their love story did not just end there.
In October 2018. Timothee and Lily-Rose Depp sparked a rumor of their relationship. At the same time, they have been spotted out together in New York City. Not only that, it was pretty much confirmed that both of them were in a relationship at that time since they were photographed kissing!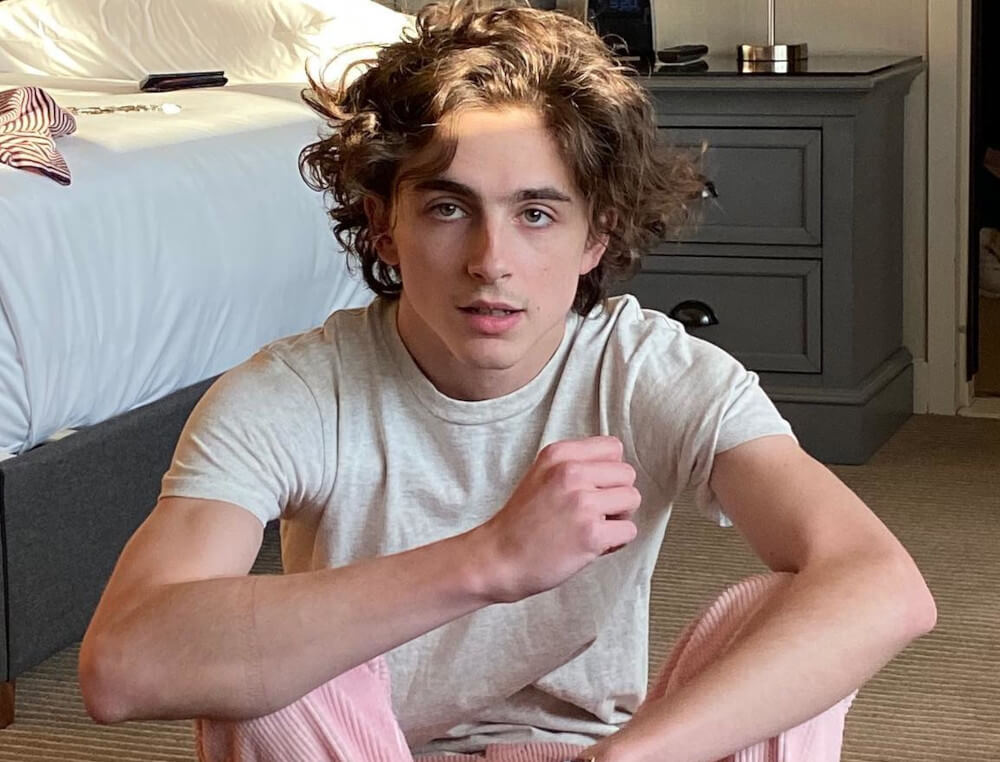 In the rain! How romantic! No, they are not filming any movie together at that time. They just casually kissed in the rain. Well, Timmy, you're surely making people out here jealous. It looks like your love life comes out straight from the movie.
The rumor of their relationship was carried into 2019. Timothee and Lily-Rose were photographed together doing a PDA on a yacht in Italy. The photos showed an intense make-out session from the couple that blew up on the internet.
Later on, Timothee went to clarify that the images that went viral were making him embarrassed because he feels like a nob. He said he was uncomfortable after it blew up. Not because of the photos, but because of the reaction through various social media where people began to call it a P.R. stunt.
Sadly, in 2020 their relationship did not survive when Timothee claimed that he was currently single in an interview with British Vogue. So, their relationship only lasts roughly between late 2018 and early 2020. But don't be sad, people, the rumor sparked again recently!
In March 2021, they allegedly got back together as sources spotted them out. Even an insider said, "they are now a private couple and keeping their romance out of the spotlight," and also, "their relationship is going really well."
Timothee sure did learn from his mistakes. Knowing this fact, it seems like we can only hope the best for their relationship. But, who knows that they are already destined for each other? That is why they are now back together.
Timothee Chalamet and Eiza Gonzalez 2020's Summer Surprise Couple
In June 2020, another viral photo of Timothee Chalamet blew up through various social media.
At that time, Timothee was caught making out passionately with actress Eiza Gonzalez in Cabo, Mexico. It was reported by TMZ that the couple could not keep their hands off each other during their five-day trip.
However, following their short trip romance, it seems like both of them were not in an official relationship.
According to a source, "they weren't together for long, just that Cabo trip." So it seems there are some people out there that know what happened between them.
It is possible that Timothee Chalamet and Eiza Gonzalez might be just hooking up for that five days summer trip together. But then again, it is also possible to think that they might be already in a relationship by the beginning of the year 2020 but were private about their relationship.
To know that they are no longer together after the following event is sad news for the shippers. They surely will make a cute couple.
He Dated Madonna's Daughter Back in High School
It is quite impressive knowing that Timothee Chalamet has dated an A-listed woman ever since his High School life. Attending LaGuardia High School of Music & Performing Art in Manhattan, Timothee met his high school girlfriend, who was Hollywood royalty.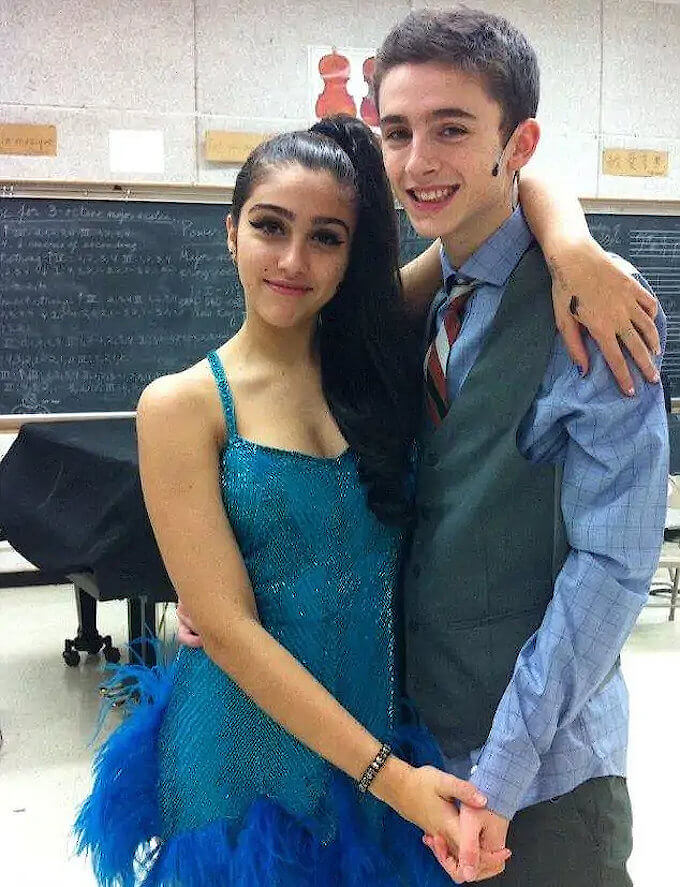 The daughter of the iconic Pop Star Madonna, Lourdes Leon, was a "little item" with Timothee. Leon herself opened up about her high school love life in an interview with Vanity Fair. She told the magazine that Timothee was her first boyfriend back in 2013 when they were classmates. 
Even though both of the parties ever publicly confirmed the relationship at that time, their young romance has been captured by the Paparazzi, and even their breakup was covered by the media. In 2014 the media reported that Leon and Timothee Chalamet romance had ended.
Apparently, Timothee Chalamet was seen kissing a brunette outside club The Westway at that time. What a way to prove that you'd moved on, Tim. They just sounded like teenagers being teenagers back then. 
Nevertheless, it seems that both parties are still on good terms after their splits. Timothee has talked nicely about his past relationship with Lourdes Leon. Have you got to keep your teenage love close, right Tim?
In a 2017 interview with Andy Cohen, when Timothee asked if Leon had already seen Call Me by Your Name, he answered, "she hasn't seen it yet, but she's excited. She keeps teasing me about it." So it is obvious they are still good friends and might be still in contact with each other. 
Timothee Chalamet and Saoirse Ronan: Just Best Friend?
After watching Lady Bird and Little Women, where these two had their romantic story going on in the movie, who does not badly want Timothee Chalamet and Saoirse Ronan to date in real life? I bet you secretly do want them to end up together, right?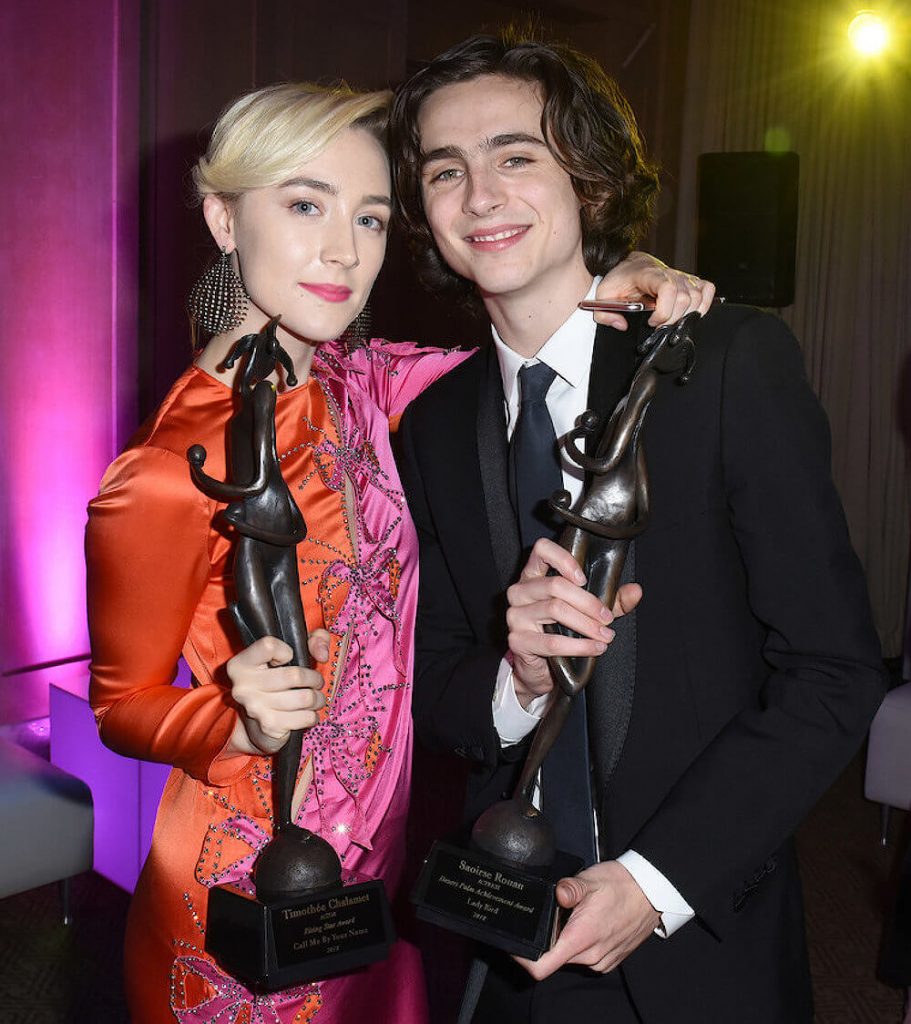 Yes, Timothee Chalamet and Saoirse Ronan have been paired up as love interests in the movie. Not only once, but twice. The director of the film herself, Greta Gerwig, cast Timothee and Saoirse to be a couple in her movies. Does it make you wonder what the universe is trying to say? Maybe it is a sign that these two should end up together in real life too? 
Even the director, Greta, admitted that she would not mind if Timothee and Saoirse bring their film romance story to real life. Greta said, "Who would not want them together? They are good-looking." And I agree with this! The power that they hold if they end up dating in real life. Imagine it just like the "Kate Winslet and Leonardo DiCaprio" from our generation. 
It was said that Timothee and Saoirse have this rare chemistry where it was great for cinematic pairings. Their energy, if it matched up together, might burn like a bonfire.
Despite this pairing, whether romance or not, Timothee and Saoirse felt lucky that they got a chance to work together. Unfortunately, the 'bad news for their shippers, they haven't had any statement whether they are involved romantically with each other or not. Well, a person can hope.
It is sweet enough to think that both of them are supportive and always have each other's back as friends. Who said that boy and girl could never be best friends? Well, it seems like these two peas in a pod might be the answer. Regardless of the rumors about the two of them, they still maintain their close relationship as friends.
From all of his dating history, it seems that Timothee Chalamet is a private person about his love life. Despite the paparazzi photos that were publicly exposed of him making out with his exes, it can be seen how he learned to save his relationship while still having his fame.
It can be seen how he doesn't talk much about his private life through interviews even though the questions about it come up a lot. We see that maybe Chalamet wants to focus entirely on his acting career rather than giving attention to his love life.
Well, his schedule was pretty packed this year. Perhaps we can say that his work would be his new girlfriend or something. Ladies sure like workaholic men, aren't that right, Timmy?