List of Eiza Gonzalez Boyfriends: Who Is She Dating Currently?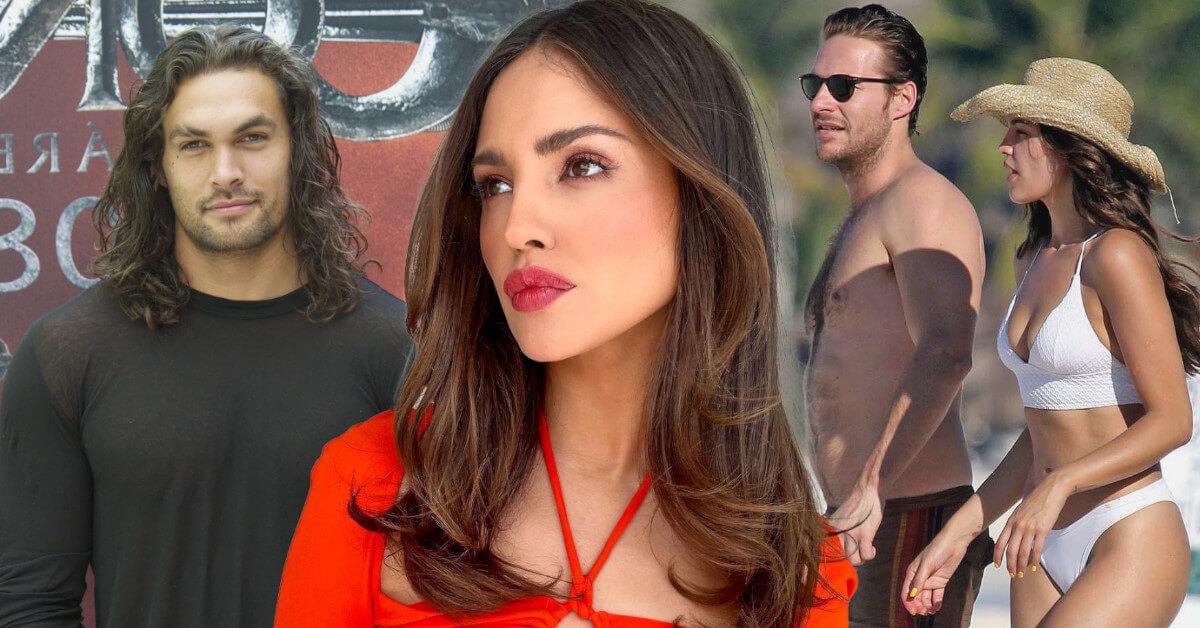 When talking about some high profiles from Hollywood, we can't deny that we are much more interested in their relationship tales.
Today, we look at the Mexican-born actress and the stories that followed. So, here it is; the story about Eiza Gonzalez's relationship history.
Is Jason Momoa still Eiza Gonzalez's boyfriend?
Jason Momoa and Eiza Gonzalez are still living their best life as a couple. They had an on-and-off relationship; however, Jason and Eiza decided that love overcame any problems.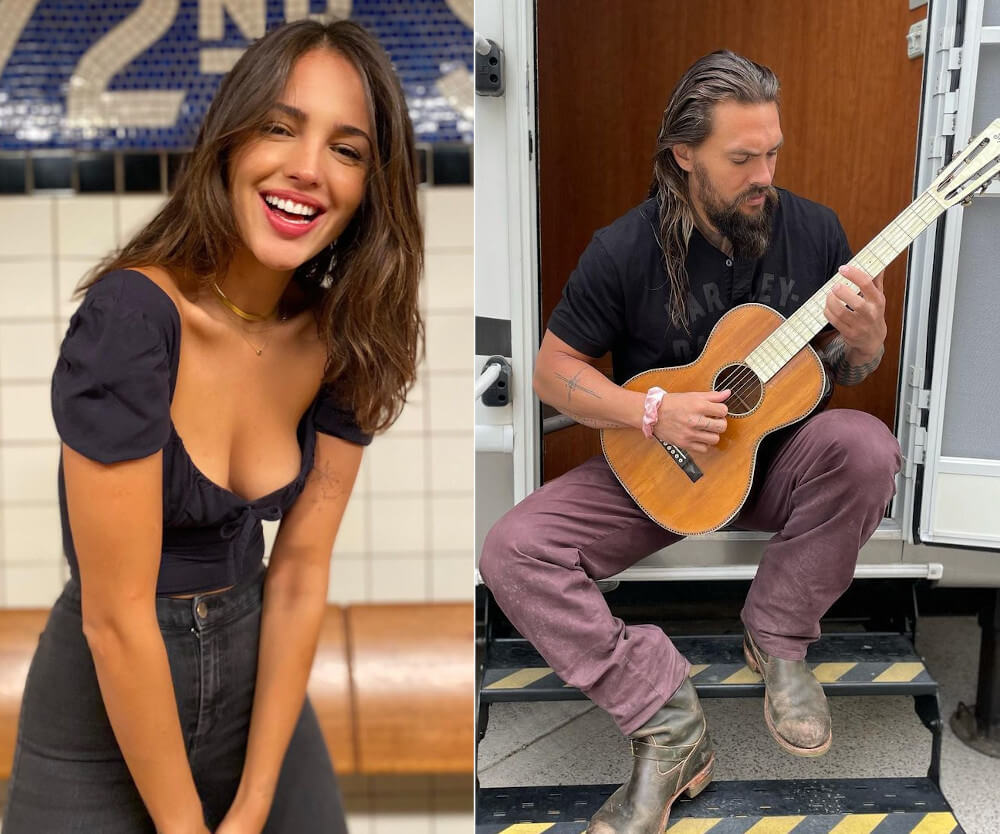 The tale of these two movie artists began in 2022 when Jason appeared in Eiza Gonzalez's movie premiere, "Ambulance."
Eiza and Jason did not meet with each other, but his appearance at the event made the internet curious. The timing was also suspicious since Jason and his former wife, Lisa Bonet, decided to go part ways, leaving their daughter, Zoe Kravitz, living with Lisa.
Then in May of that same year, Eiza and Jason Momoa finally started their life as a couple.
"The two have been in close contact since February, and their work and connections gave them the platform to develop the love even further," said an insider to People.
His laid-back attitude of Jason's was why Eiza brought him into her life. The pervasive reports finally landed in Eiza's ears then she said that she was not looking for a boyfriend and not too rush in making a decision. Eiza also said she hoped to have a long-term relationship with Jason.
However, in June 2022, some sources reported that Jason and Eiza decided to end their relationship. But the former lovebirds hoped they could work it out and then return as a couple.
The cooperation finally worked out since a month later, Jason and Eiza went on a motorcycle date. Jason, with his motorbike, rode with Eiza, comfortably wrapping her arms around Jason. After the photo, the "Aquaman" and the Mexican-born actress finally returned as a couple.
Paul Rabil and Eiza Gonzalez: A solemn love or just a dalliance?
Eiza Gonzalez has her name involved in some male characters. In two cases, Eiza got herself around two male sports players. We will cover the other one in the later part of the article; however, for this part, let's talk about Eiza's relationship with a U.S.-born former lacrosse player, Paul Rabil.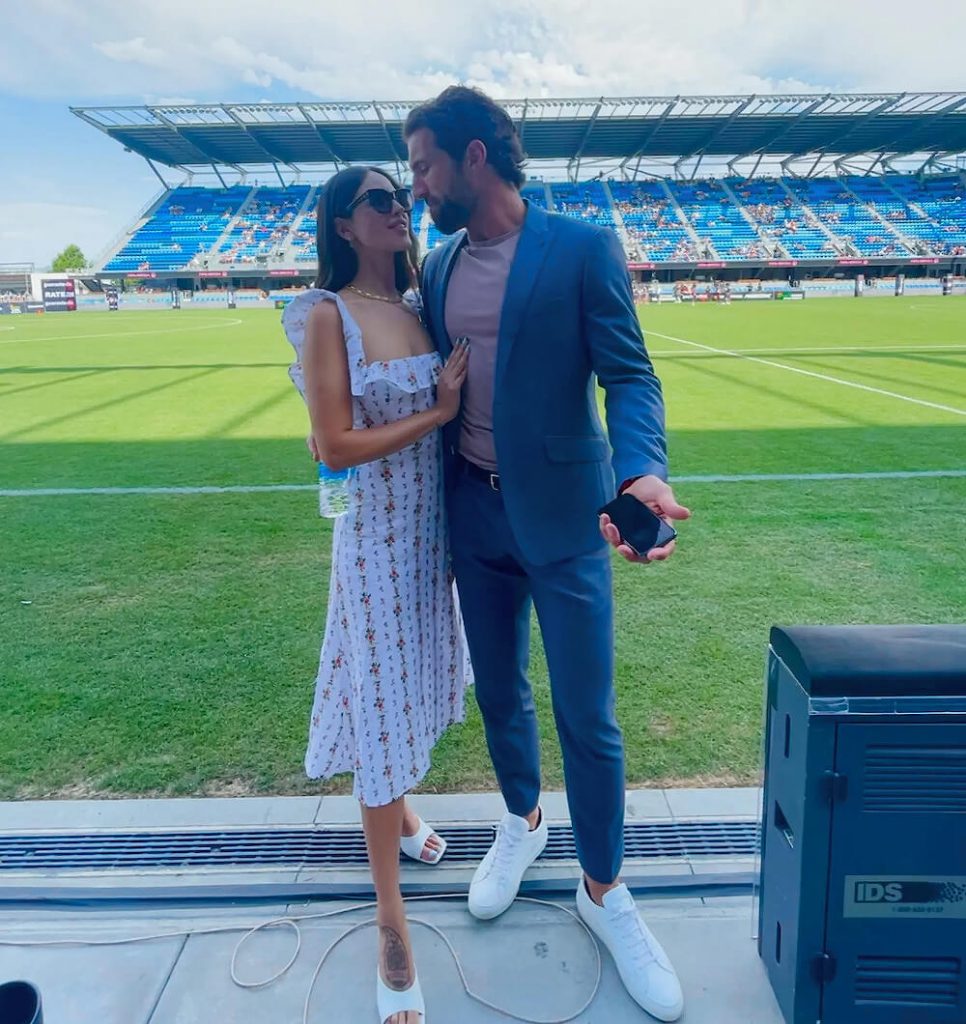 In May 2022, just when Eiza began her relationship with Jason Momoa, Paul Rabil entered the actress's life. We did not know how they got to know each other, but the ties initially worked fine.
Sadly, it lasted only seven months, starting in May and ending in December.
Is Dusty Lachowicz a former boyfriend of Eiza Gonzalez?
The charm of Eiza Gonzalez seemed to know no bounds. This time, her magic reached out to a male model, Dusty Lachowicz.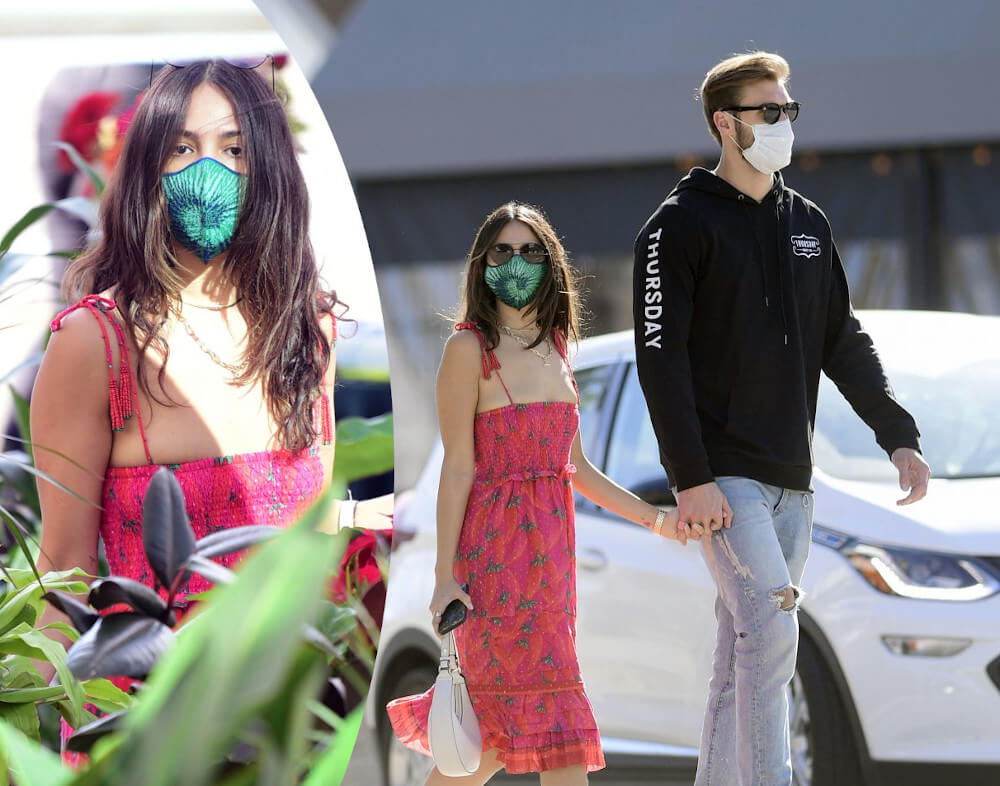 In 2020, some paparazzi spotted the two holding hands while shopping in Los Angeles. However, the news began to fade after the images came out on the internet.
Dusty and Eiza never confirmed that they were once a couple or close friends.
Was love entering the conversation between Timothee Chalamet and Eiza Gonzalez?
Before she entered a fully enclosed relationship with Jason Momoa, Eiza Gonzalez was also in direct conversation, linking her with Timothee Chalamet.
The stories emerged in 2020 when some fans caught the two having juicy, flirtatious moments in Mexico.
The images shocked the internet, and the fans from both sides hoped the relationship would stay on longer.
Sadly, the love never even entered the conversation at all. It ended swiftly, and the next thing we knew, Eiza got herself involved with Dusty Lachowicz.
Luke Bracey and Eiza Gonzalez: Lasted just for an event, or were there even more stories than it looks?
In this part, Eiza became romantically involved with another actor, Luke Bracey, in 2019. The fans came for a shock when the reports broke out, especially when paparazzi spotted the two looking "cozy" in each other's company while having a vacation in Tulum, Mexico.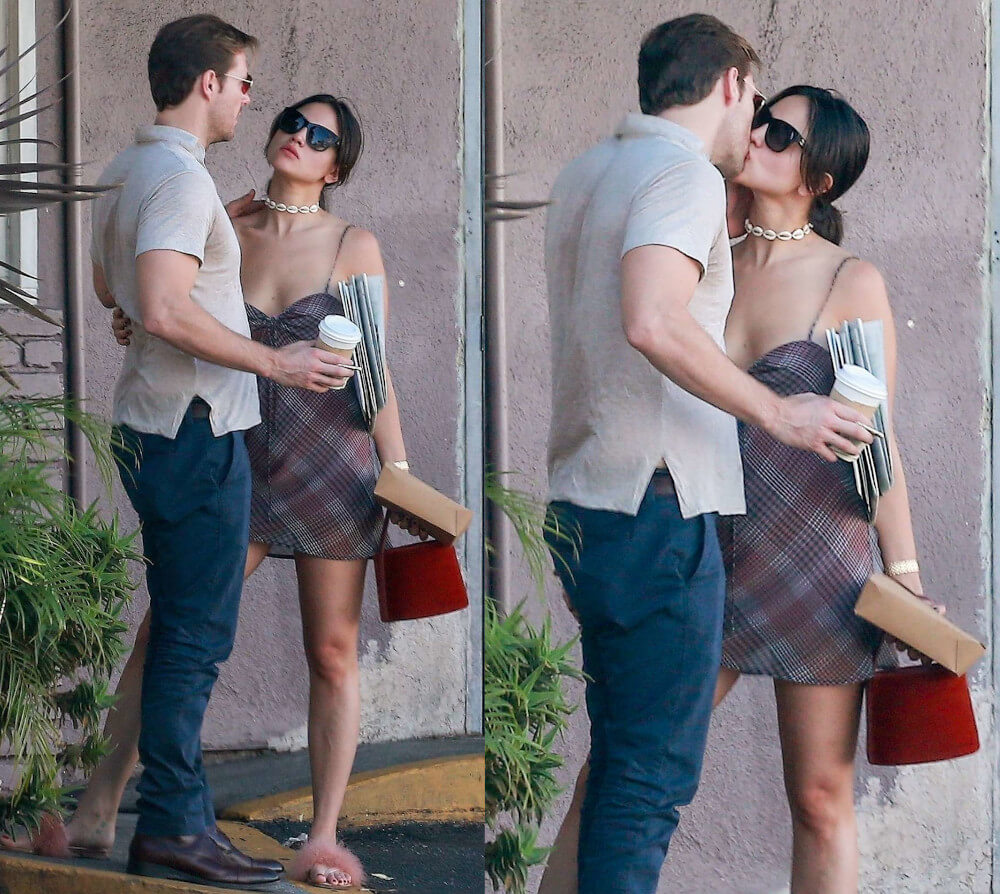 Later that night, Eiza and Luke attended the 2019 Dior Fashion Show. They looked gorgeous together, with the pair wearing black-colored dresses.
Fortunately, this was not the first time fans began suspiciously asking whether Luke Bracey and Eiza Gonzalez are indeed couples.
In September 2019, Luke and Eiza attended the annual Ralph Lauren Gala. The reports reached a lull after Luke and Eiza appeared together in Mexico.
Josh Duhamel and Eiza Gonzalez: Once a lover, now mere co-stars?
We reached the point where Eiza Gonzalez has many fans willing to spend time with her. Whether being her friend or perhaps even more than that, Eiza's charms continue to captivate men around her.
In 2018, the infamous Captain Lennox himself admitted that Eiza got him under her palms. If you are wondering who Captain Lennox is, he is a stage name created for Josh Duhamel during his act in "Transformers" movies.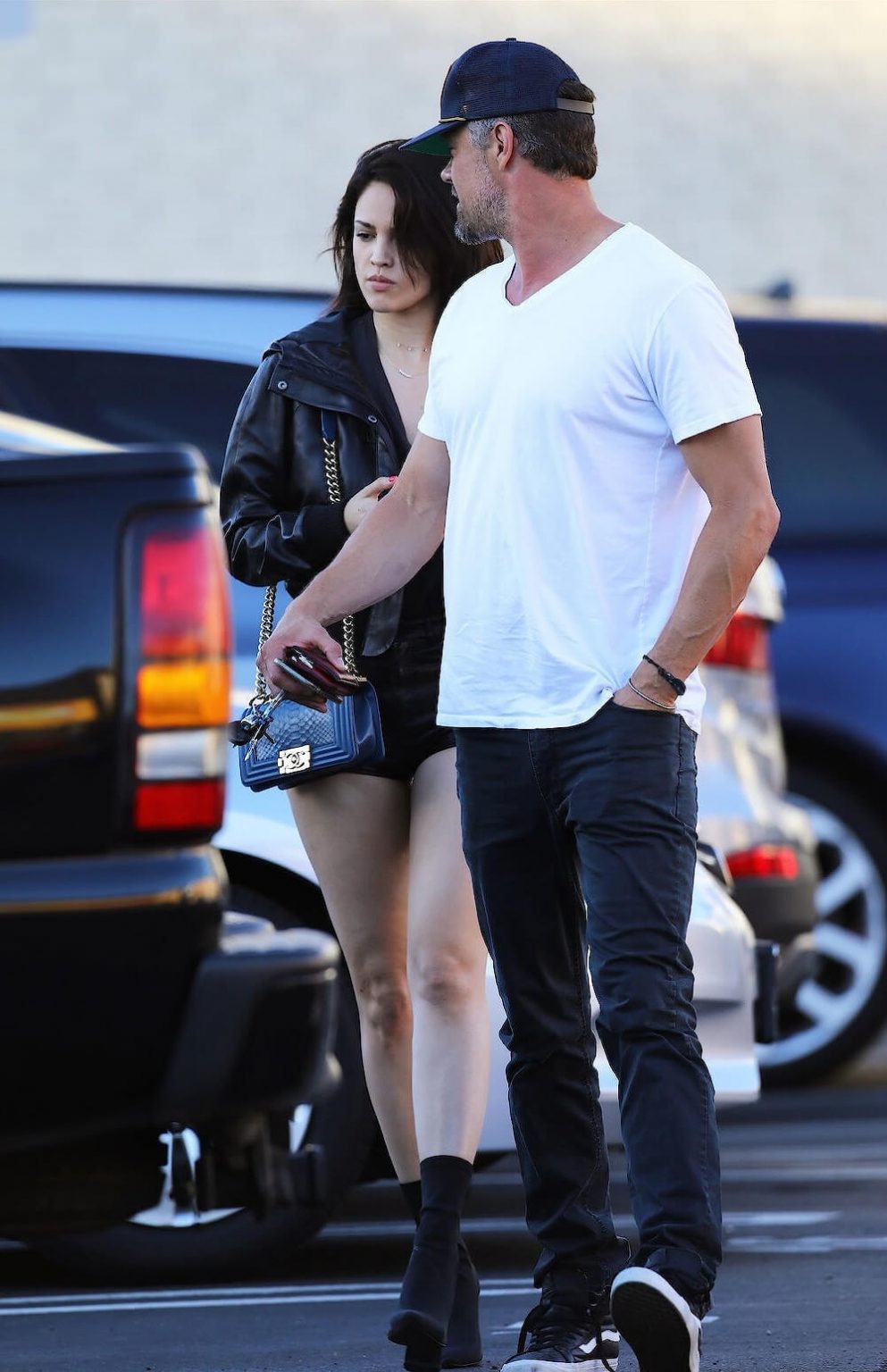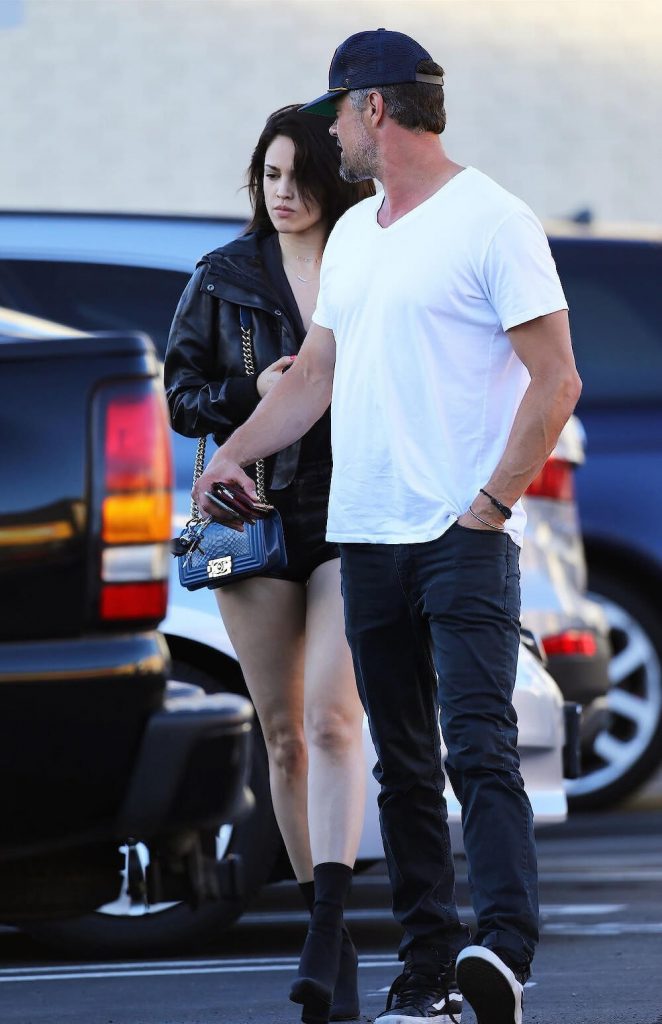 The news came out to the public when Josh split from his former girlfriend, Fergie. The two met during a house party to commemorate the Super Bowl in Jennifer Lopez's house.
Then, as some reports told, Josh and Eiza had a lovely time together, drinking and partying almost all night.
Josh then asked a mutual friend for Eiza's phone number, and everything began to blossom. However, the relationship lasted for only five months; with some sources citing that conflicting work schedules and a gung-ho attitude from Josh were the reason the connection failed.
Was music the trigger for the blossoming love between Eiza Gonzalez and Maluma?
The "Fast and Furious: Hobbs & Shaw" actress did not hide her love for music. In one case, she even said she liked how Maluma performed his music and songs to the world.
The admiration then became love, with reports beginning to swirl around that Maluma and Eiza were a thing.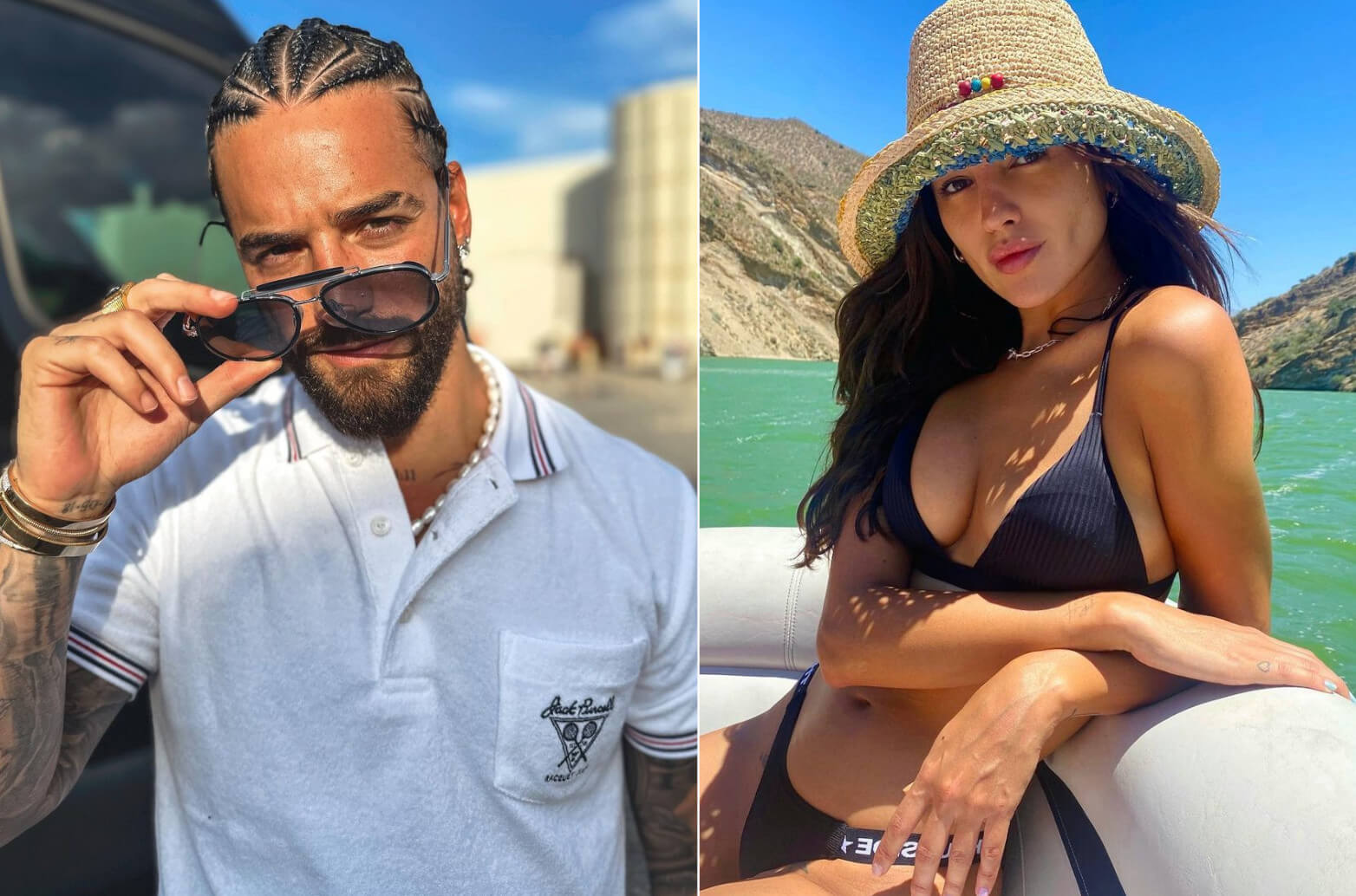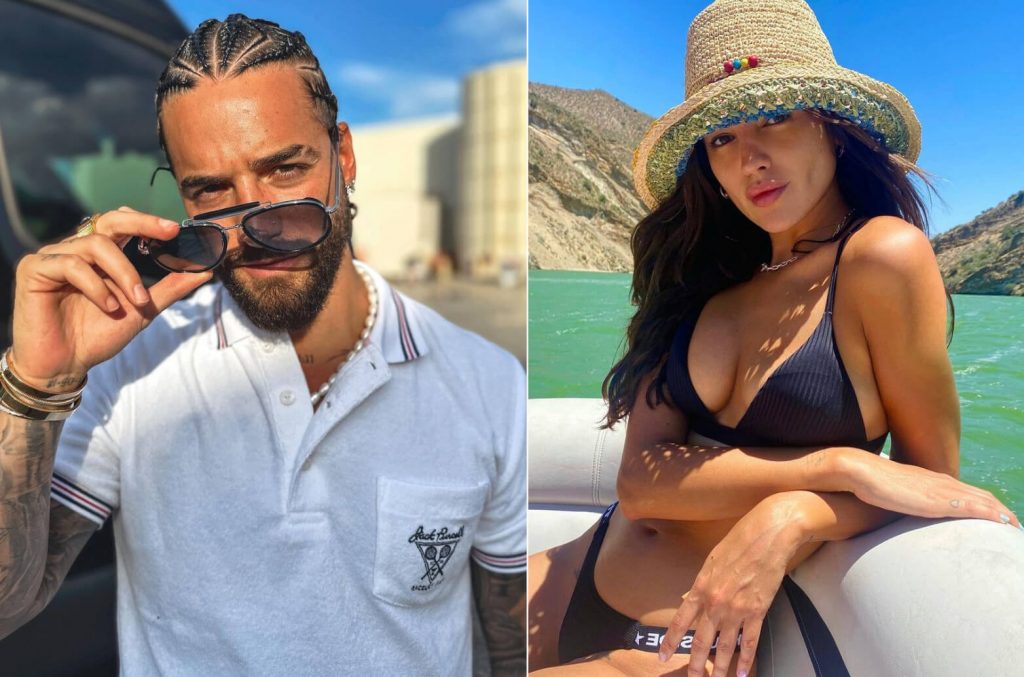 It was back in 2017 when some fans caught the singer and Eiza having their best life inside a pub in Los Angeles. Maluma and Eiza then escalated their initial meeting by getting juicy inside Los Angeles Avenue nightclub.
However, it was just an admiration, with work separating Eiza from getting involved more with Maluma.
Has Eiza Gonzalez's love reached its peak alongside Cristiano Ronaldo?
In 2016, some reports announced that Eiza Gonzales might have a thing or two with former Manchester United player Cristiano Ronaldo.
In 2016, fans spotted Eiza and Cristiano when the football star had leisure time in Ibiza.
Eiza even came to watch the match in Paris, which fueled the speculations even more. Sadly, it didn't take off like we wanted, with Cristiano Ronaldo choosing Georgina Rodriguez as his girlfriend.
Has Calvin Harris delved into an affair with Eiza Gonzalez?
We all know the story of Calvin Harris with his former significant other, Taylor Swift. However, we are here not to dig deeper into that case, but we look at the girl who remained alongside Calvin during his turbulent time. The girl was Eiza Gonzalez.
In 2016, some sources found that Eiza and Calvin had some lovely times together. The two held each other's hands before leaving into the night together. A source told the media:
"Calvin and Eiza insisted that their togetherness stay low-profile before some paparazzi spotted the two. After the images began to emerge on the internet, Calvin and Eiza did not know what to do. However, the two enjoyed each other's company and are currently looking at every possible opportunity."
The story did not last long, and Eiza fell into Cristiano Ronaldo's lap after her time with Calvin Harris.
Is this the first DJ guy that entered Eiza Gonzalez's heart?
We knew Eiza's relationship with Calvin Harris and Maluma. These two stories were enjoyable because they worked in the music industry. However, these two stories weren't the first time Eiza had heart touched by a guy from the music industry.
The first time this occurred was around 2014 and ended rapidly a year later. The case was about Eiza Gonzalez's case alongside DJ Cotrona.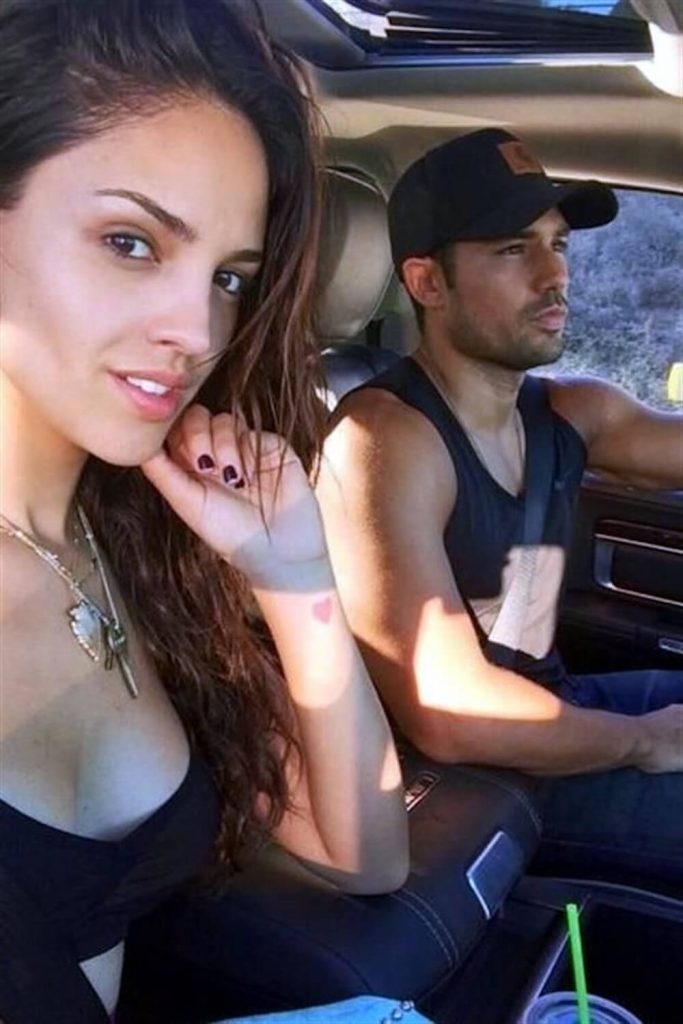 The stories came up when some fans caught the flirtatious chemistry between DJ Cotrona and Eiza Gonzalez.
The two met for the first time during their work in the 2014 TV series "From Dusk Till Dawn." After the adorable on-screen chemistry, paparazzi spotted the pair during their vacation in Miami Beach, Florida.
However, just like their initial story, Cotrona and Eiza ended their relationship after the filming was over in 2016.
Liam Hemsworth and Eiza Gonzalez: Is this Eiza Gonzalez's first public romantic affair?
Liam Hemsworth is arguably the best Australian actor to date. We can't deny his involvement in Marvel's films. However, his romantic stories are also enjoyable to read.
After he canceled his engagement with Miley Cyrus in 2013, Liam chose to find another girl. The "Thor" actor finally decided to land on Eiza Gonzalez's heart.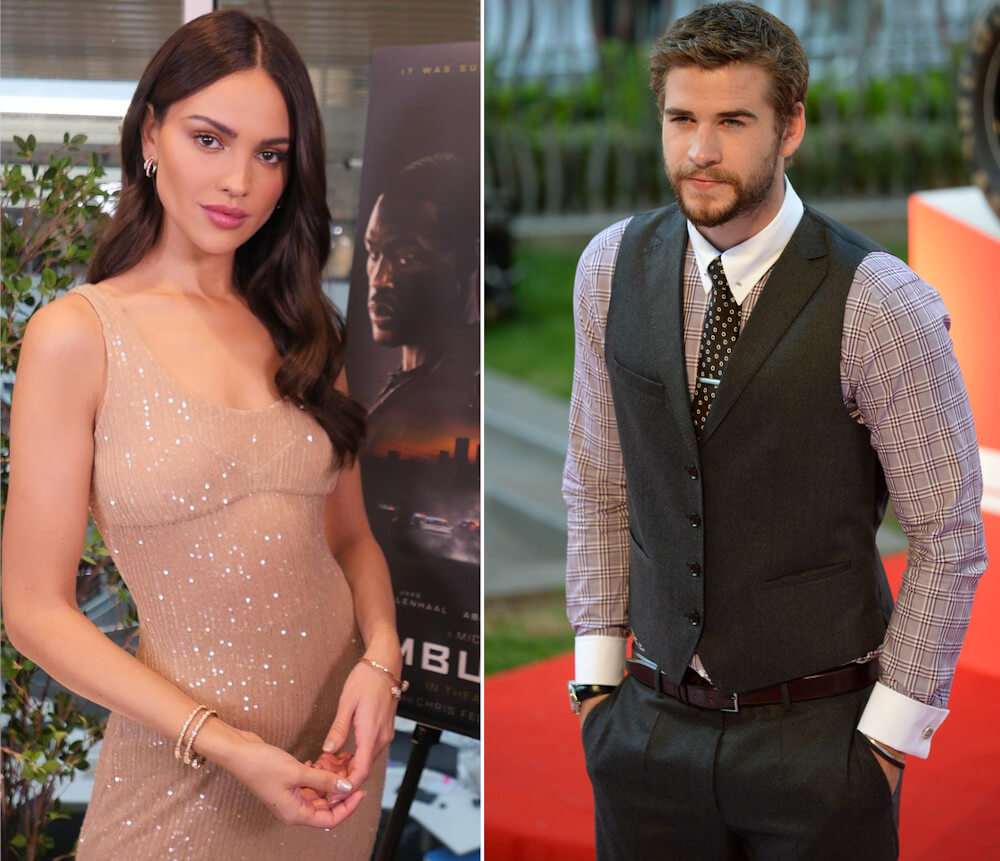 Some photographers caught Liam kissing the Mexican actress after he canceled his engagement. The two then went to a pub in downtown Los Angeles. Sadly, Eiza said goodbye to Liam before Liam reconciled his relationship with Miley Cyrus.
Eiza then told her time with Liam Hemsworth in 2017:
"It's unnecessary since we knew each other since we worked in the same business. You already knew my private life, so why would you want to know more?"
Does money outshine love during Eiza Gonzalez's time with Pepe Diaz?
Eiza Gonzalez has just begun her career in Hollywood and has the best of her life. However, her romantic tales blossomed far away, especially in 2011 when Eiza's name began to enter the romantic limelight.
The story was about Eiza Gonzalez having a romantic narrative with the Brazilian businessman Pepe Diaz. We did not know what happened during their time together; however, it ended silently in 2013.
A source in Spanish noted that Eiza two-timed Pepe with the businessman's younger brother, Jorge. Eiza's spokesperson denied the article, saying the report was "preposterous."
Eiza Gonzalez and Alejandro Fernandez: A love too young to enter the media?
Finally, we reach the first boyfriend of Eiza Gonzalez. Since it has been a long article, this part of the story began long ago, precisely around 2010.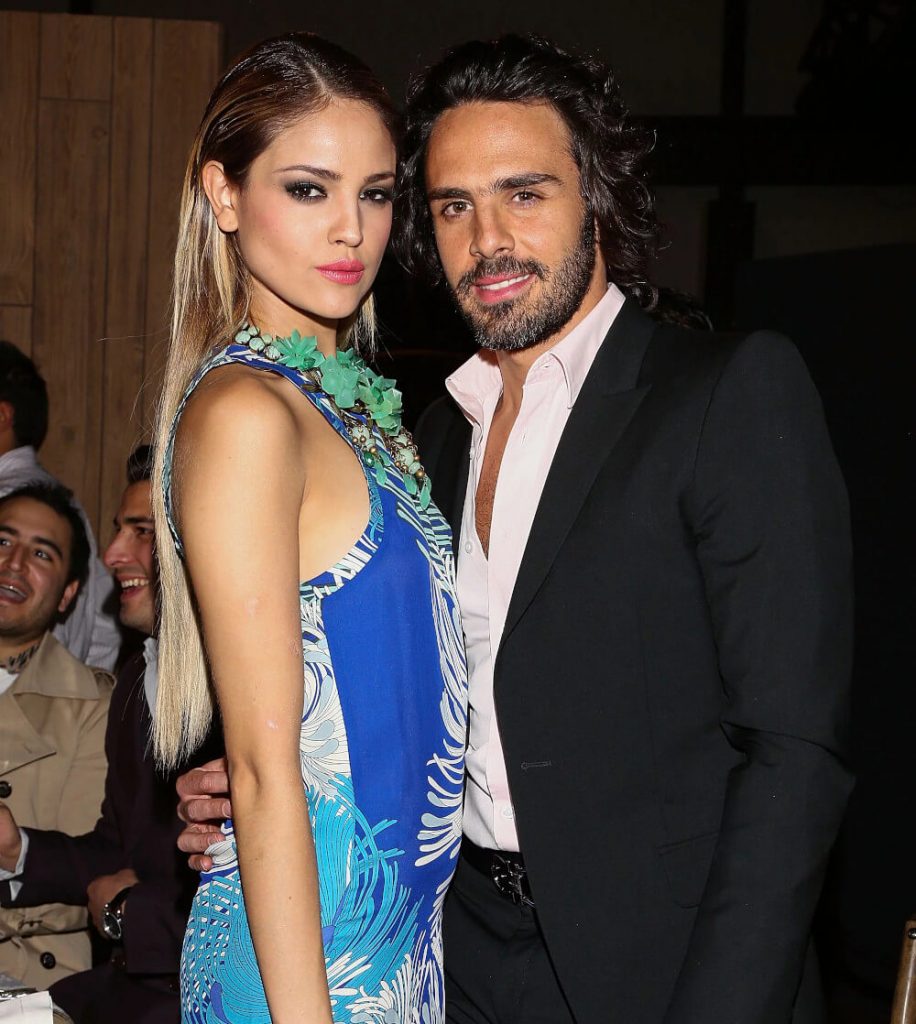 Like her previous boyfriends, Eiza and Alejandro had their time suspiciously inspected by the fans when they had a date in Mexico. The story lulled when Eiza announced that she and Alejandro were just friends.
Since then, Eiza and Alejandro seem to keep their relationship as coworkers in the same industry.