Who is Tom Holland Girlfriend in 2023? Is He Dating Anyone?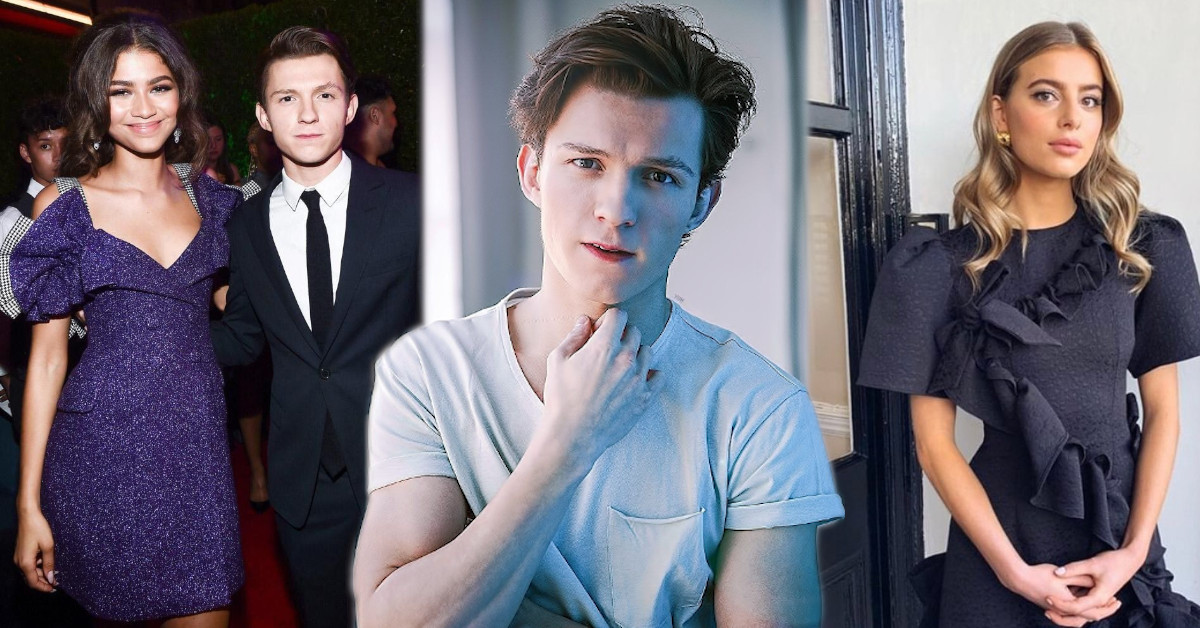 Tom Holland, a forever iconic Spider-Man, will never fail to seize people's attention. We seem never to get enough of him; we always want more!
This British actor rose to prominence since his role in The Impossible. He's not only known as Spider-Man but also a very talented and funny guy. We can see that he often throws jokes in his interview, and his face is often used as a meme (it doesn't erase the fact that he's very handsome and cute, though.)
The admiration didn't stop only from his fans only. Many of his fellow actresses also easily fall for him. Here is the list of Tom Holland's romantic partners!
Rumored Girlfriend Zendaya Since 2017: They Are Now Finally Dating!
Tom's latest (and might be everyone's favorite) is his relationship with Zendaya. Of course, it is not a secret that Zendaya and Tom had been best friends for years. The rumor circulating them was also discussed everywhere.
But, by the time they actually confirmed that they were an item it was a whole different surprise.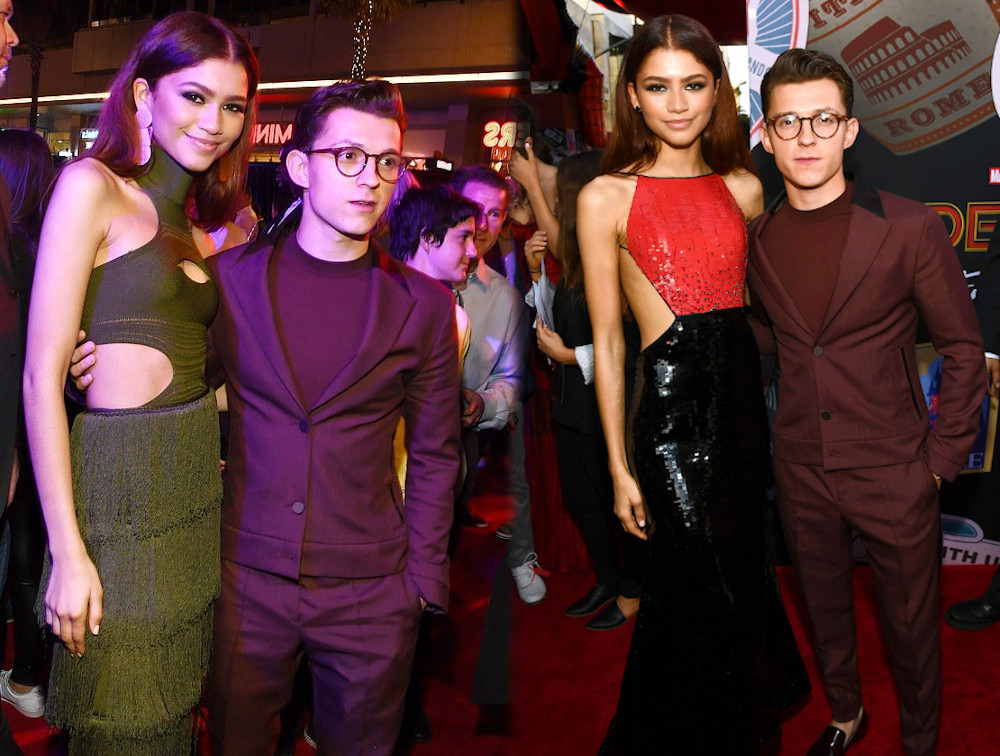 Tom used heartwarming birthday wishes and called her "my MJ" as a way for him to confirm the relationship. Isn't that sweet?
On Zendaya's birthday in September this year, Tom uploaded behind-the-scenes photos from Spider-Man: Homecoming in which we haven't seen anywhere on the internet. He wrote something for the picture that goes, "My MJ, have the happiest of birthdays. Give me a call when you're up xxx."
The two were rumored since 2017, when they attended many red carpet events for their movie, Spider-Man. The film was released on 5 July 2017, and the duo went around and about on every occasion they could attend.
"They started seeing each other while they were filming Spider-Man," told one of the reliable sources to People.
"They've been super careful to keep it private and out of the public eye, but they've gone on vacations with each other and try to spend as much time as possible with one another."
However, they denied the rumor at first, stating that they were only "best friends," and both wanted to keep it that way. Zendaya also denied it on her Twitter by turning the rumor into jokes.
"Wait, wait, my favorite is when it says we go on vacations together HA! I haven't been on vacation in years! Hbu @TomHolland1996?"
Tom, being a funny guy as he usually is, replied with a question, "Does the press tour count?"
Tom and Zendaya Were Caught Kissing in the Car
Even though at that time they were acting confused with all the rumors that were made up by their fans, they couldn't deny it this time, when some paparazzi caught them kissing in a car earlier this year.
However, it doesn't mean that Tom has stayed single since the rumor with Zendaya came up. In 2020, Tom Holland was dating the Doctor Who actress, Nadia Parkes. Tom even uploaded her picture on her Instagram with no caption. Instead, he let people speculate and interpret by themselves.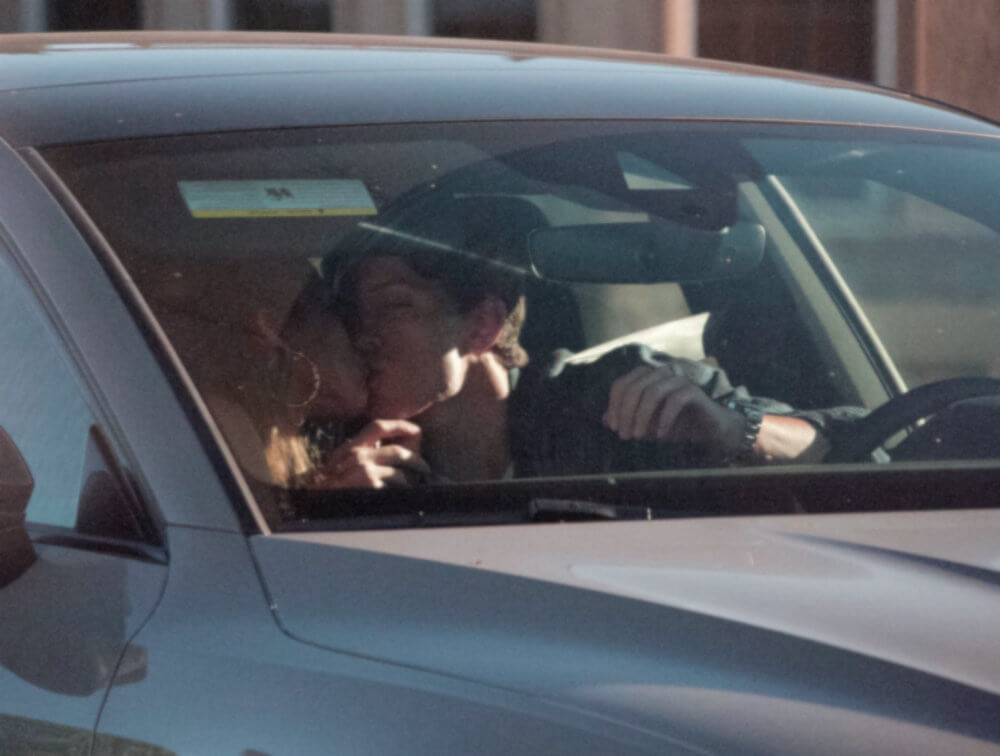 Zendaya goes the same way. She was dating her co star that played Nate in Euphoria, Jacob Elordi. The bad guy type that all of us love. However, their relationship didn't stay long, and the rumor of Jacob cheating started to arise, too.
In July this year, though, everything became more clear: the couple that we all have been shipping so hard finally dating! The picture of them kissing melted all of our hearts, and we couldn't help but wish them the best.
Besides, Tom and Zendaya had known each other for a long time and probably knew their partners too well. So now, we can enjoy them being both a couple and best friends. What could be better than that?!
Tom and Nadia Parkes Moved in and Going Through Quarantine Together: Were They THAT Serious Already?
Before finally admitting his love for Zendaya, Tom was dating Nadia Parkes, the girl that he uploaded on Instagram. Suppose you guys have been following both of them. In that case, you guys will notice that Nadia also posted a picture strolling around central Berlin with the same outfit that she wore in Tom's post.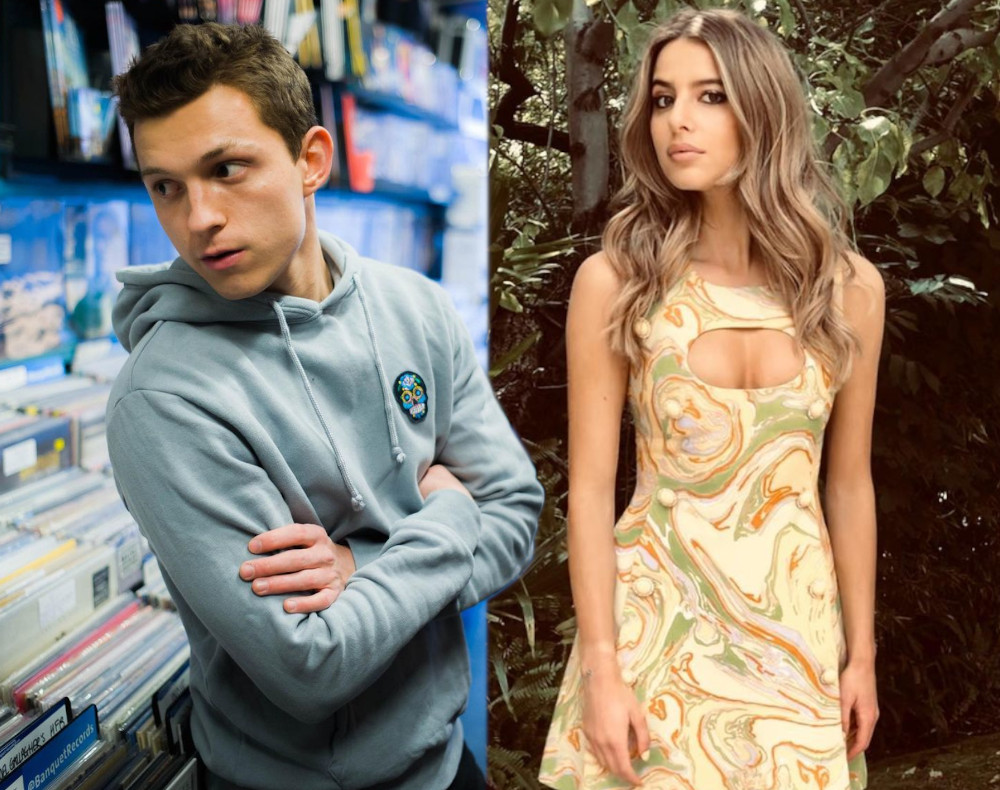 It indicates that the two had spent some time together, enjoying the view of Berlin and getting closer to each other. The two also often liked each other's posts, and it was normal for people, especially her fans, to assume that they liked each other.
Tom and Nadia met each other through mutual friends, which people believed to be Sophie Turner. Nadia is very close to Sophie.
The duo was also rumored to live together just before lockdown in May 2020! However, it seems that they went in a more serious direction.
The moving-in-together rumor was also confirmed by the Daily Mail, stating that "things have been going great between them when they were isolating together."
Not only that, Tom has already introduced Nadia to his friends and family. So, what things could possibly make them part ways?
None of them revealed the truth. However, Tom stated in his interview that he didn't want his ex to feel bad because of the breakup news that the media cannot stop talking about.
"If you were to break up with that person, people would have their own opinions as to why you broke up or whose fault it was," he expressed his thought to Esquire last February.
He went on, "and me being a famous person and having people that love me around the world, if I were to break up with a poor girl, they might think it was her fault. And I wouldn't want that pressure to be on someone because of me."
Tom Holland has a reputation for keeping his relationship relatively private, and it was a great decision to remember how well-known Tom is.
Tom Avoided Any Questions about Olivia Bolton in His Interview
Another relationship that Tom kept under the wrap is with Olivia Bolton, whom we might recognize in Alan & Barry.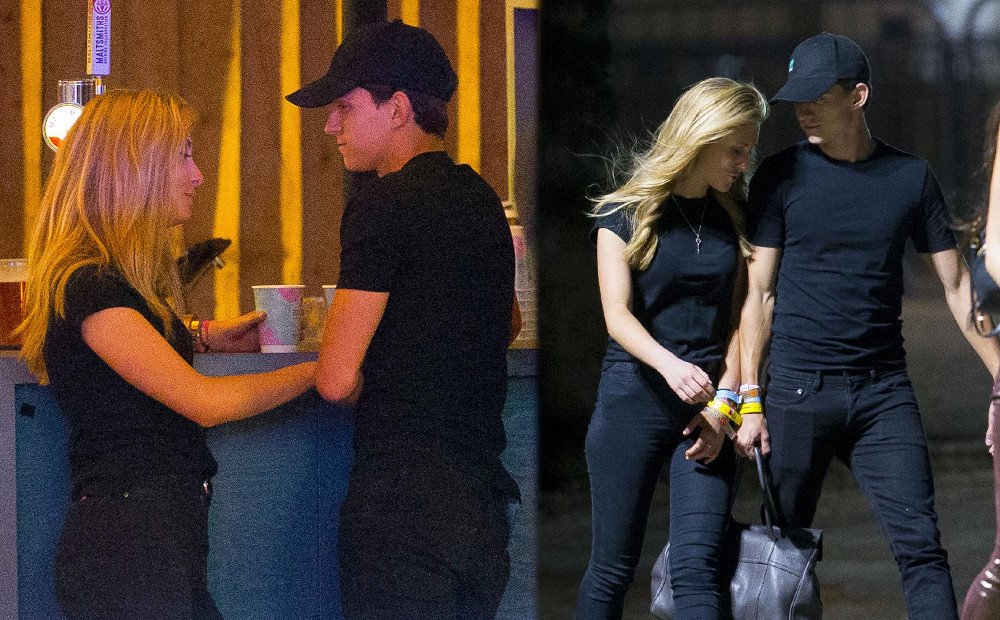 The two were reportedly dating for nine months, and their relationship arose in July 2019 when they were seen strolling around in London's Hyde Park.
According to some reports, before being a couple, Olivia and Tom had been friends, and even their families knew each other.
This time is no different than Tom's other relationship: he didn't speak about why their relationship didn't work. He also seemed to avoid any questions that led him to open up about Olivia in his interviews.
Tom and Olivia remained close friends, so we can probably assume that they split for good, and they might be better off as friends.
Tom Holland and Ella Purnell
Still, in the year 2017, Tom was also rumored to be dating Miss Peregrine's Home for Peculiar Children, Ella Purnell. The rumor sparked after the two were caught leaning to each other and getting close at a BAFTAs after-party.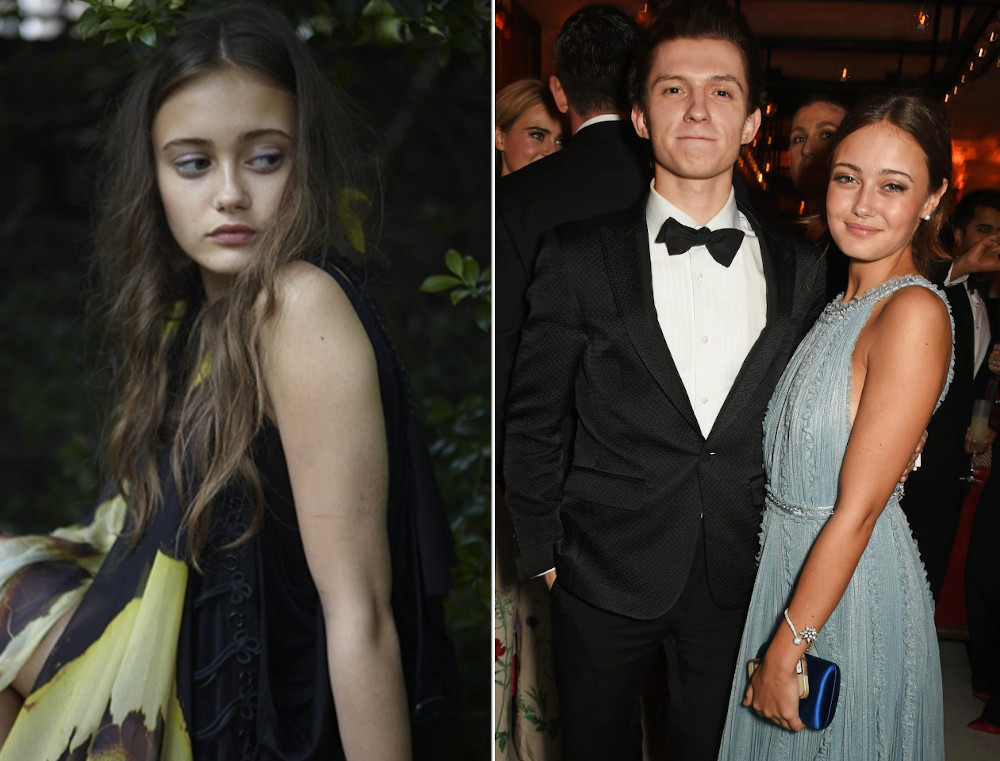 They took a picture together, which shows how they looked perfectly good together. Ella wore a long blue dress and looked elegant. Tom also looked handsome and smart with a black suit and bow tie. Even though the picture didn't necessarily tell us that they were a real couple, it was enough to tell that they were pretty close in real life.
"Tom and Ella were very close inside the Weinstein party, and it looked obvious that he was taken by her," quoted the Daily Mail.
The reports then stated that Tom led her to the dance floor and asked her to dance with him. Of course, he had loads of people around him, but it didn't distract Tom's attention from Ella.
Some media also reported that their time together didn't end at the after-party; the two were heading back together to Tom's hotel room, was all of that true or a mere rumor?
On Dating Childhood Sweethearts, Elle Lotherington: Tom Used to Posted a Lot about His Girlfriend
Tom's first relationship with a famous person is Elle Lotherington, a childhood sweetheart that we know from Strangers Within.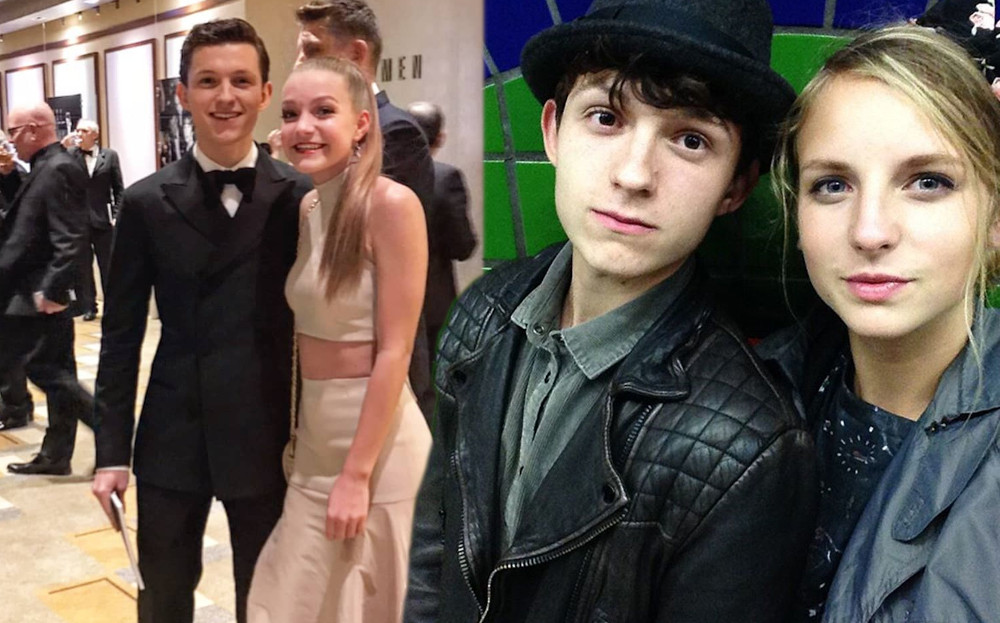 When the two were dating, Tom frequently uploaded her pictures and some moments that they captured together. Elle also did the same thing. It seemed like when they were still young, and they couldn't really care about what others might think if they posted their romance a lot on social media.
It's different with Tom Holland now, in which he became more private as he grew older. Elle and Tom started dating in 2015, but it wasn't clear for how long and when they decided to split.