Did Timothee Chalamet and Eiza Gonzalez Ever Date?
Hollywood never runs out of tragic romantic stories. We are all of those stories, yet it is still a sad feeling to hear about unrequited romantic tales. This story deserves to be one of those romantic tales that never took off.
The tale of Timothee Chalamet, an uprising Hollywood actor, and his long lists of girlfriends are just extraordinary. From a love that sparked from his early school days until his days in Hollywood. However, Timothee's tales are not always full of honey; this story proves that. 
Timothee Chalamet and Eiza Gonzalez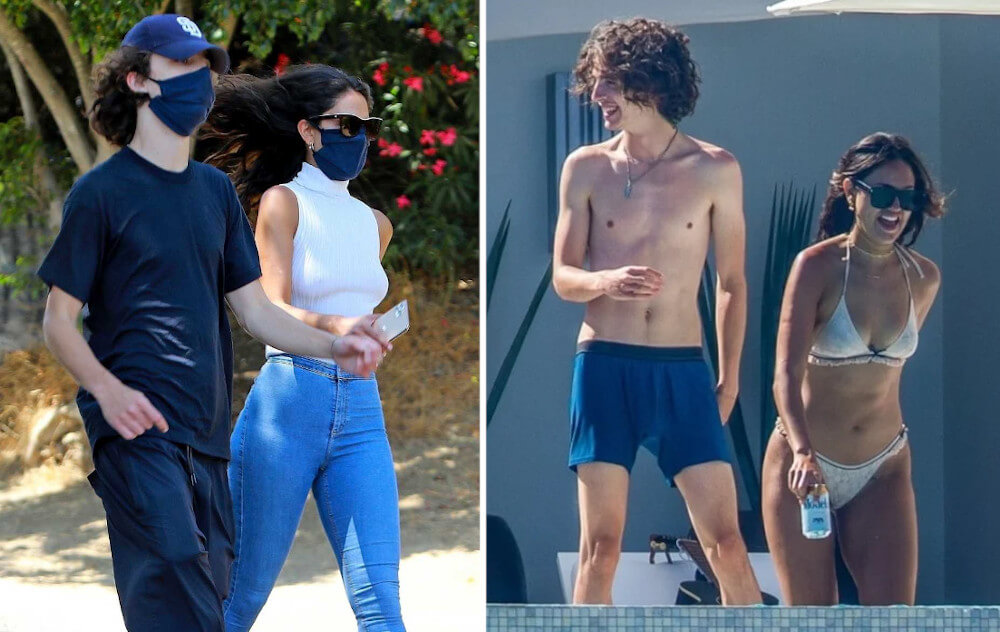 Timothee Chalamet is a young actor trying to fulfill his dreams in Hollywood. He starred in several films and TV series and did a great job in several of them. From his days playing in "Interstellar" to him playing in "Lady Bird" and "The King."
As a young and healthy man, it is not surprising to see Timothee's name associated with several high-profile women. One of the women that once was in close connection with Timothee was Eiza Gonzalez.
At a glance, Timothee Chalamet and Eiza Gonzalez had nothing in common. They are Hollywood artists, but they played in a different timeline. Yet, Eiza and Timothee managed to enthrall the media when the pair casually spent time together in Mexico, Eiza's hometown.
Timothee looked comfortable with Eiza and never left his side. The "getaway vacation" certainly paid off, with Timothee seemingly off to Europe to film "Dune." We didn't know any information on how they met and how they could get along so nicely in the first place, yet the shreds of evidence gathered were compelling.
Sadly, the evidence gathered by the paparazzi was not enough to convince either Timothee or Eiza to say more about their relationship. They also did not try to make their relationship public other than through the photos taken by the media.
The story behind the stage
We can indeed say that Timothee Chalamet was in direct contact with Eiza Gonzalez. San Lucas, Mexico, was their destination, where paparazzi took several photos of them in deep intimacy. However, we may find one reason why the "romantic getaway" occurred in the first place.
Timothee Chalamet was in a relationship with Johnny Depp's daughter, Lily Rose-Depp, before his encounters with Eiza Gonzalez. L'Officiel reported another reason why Lily chose to part ways with Timothee. Yes, it was the classic third wheel that intervened in their relationship.
We shall uncover more about Timothee Chalamet and Lily Depp's relationship in another article, but if you think about it, it wasn't a coincidence. Depp's relationship fell apart in 2020, and just several months after the breakup, Timothee met with Eiza in Mexico.
It is hard to imagine that such a coincidence happened, yet, we need to think that Timothee is a boy trying to find love suitable to his taste. With the lack of information, we can only guess that this happened between Lily, Eiza, and Timothee. 
The next journey of Eiza Gonzalez and Timothee Chalamet
We finally reach the culmination of the story. As we previously stated, the information regarding Timothee Chalamet's relationship with Eiza Gonzalez (and possibly with Lily Rose-Depp) was challenging to find. The pair never stood tall to the public, explaining their relationship. 
Daily Mail UK reported that Timothee was in touch with Eiza when they spent the vacation in Mexico. Since then, according to the source, the pair seems to close the chapter of them being together.
The source claimed that Eiza never spoke about Timothee and insisted that she was "single and won't try to change it for now."
How about Timothee? Well, he never spoke about it. The pair was still in deep chemistry about this and remained silent since the photos broke the internet apart. There was no confirmation or even declaration from Timothee, the "Interstellar" actor, about his rapid dalliance with Eiza Gonzalez.
The five-day trip to Mexico was the only time we saw Timothee casually and intimately spending his holiday with Eiza Gonzalez. Well, it was an eventful trip, wasn't it, Tim? The news followed suit with the information that struck the internet in June 2020; it receded in October that same year.
Since then, Eiza and Timothee have had some meaningful activities to follow. Timothee returned to Lily-Rose Depp for some unfinished business with her. It was a brief stint with Lily, and for now, Timothee is still unengaged with anyone.
Of course, many hoped that Timothee might eventually end up with Lily. Eiza remained "dormant" until, in 2022, she struck the internet again. This time, Eiza reportedly was in a relationship with the "Aquaman" star, Jason Momoa.