Find Out What Amber Heard's Estimated Net Worth is, From Aquaman to Her Infamous Divorce From Johnny Depp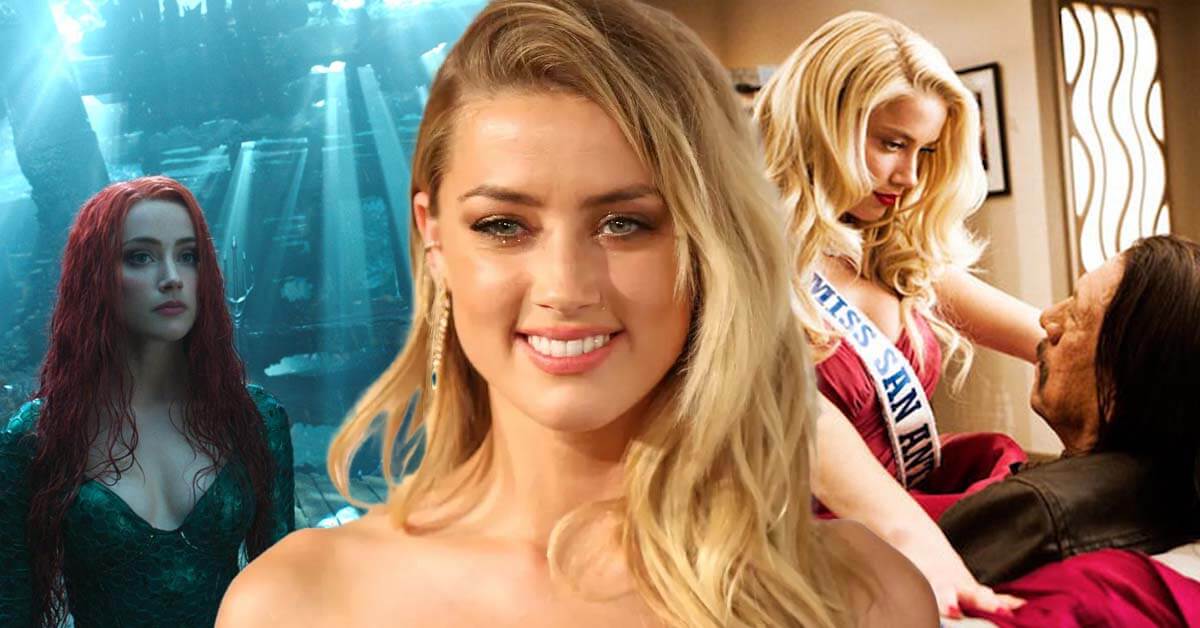 Amber Heard is a well-known name in the movie industry. Amber consistently gained worldwide recognition after experiencing career breakthroughs with All the Boys Love Mandy Lane and later superstardom with Aquaman.
Ironically, the best-known part of her life was the highly publicized romance, which eventually divorced the actor Johnny Depp and the subsequent lawsuits.
How Much is Amber Heard's Net Worth?
Amber Heard is an American actress and model who has had a successful career in Hollywood, but her net worth has seen some ups and downs over the years. In 2023, her net worth was estimated to be around $3 million, according to various sources. However, due to legal proceedings with ex-husband Johnny Depp, Amber Heard's net worth dropped significantly to just $500,000.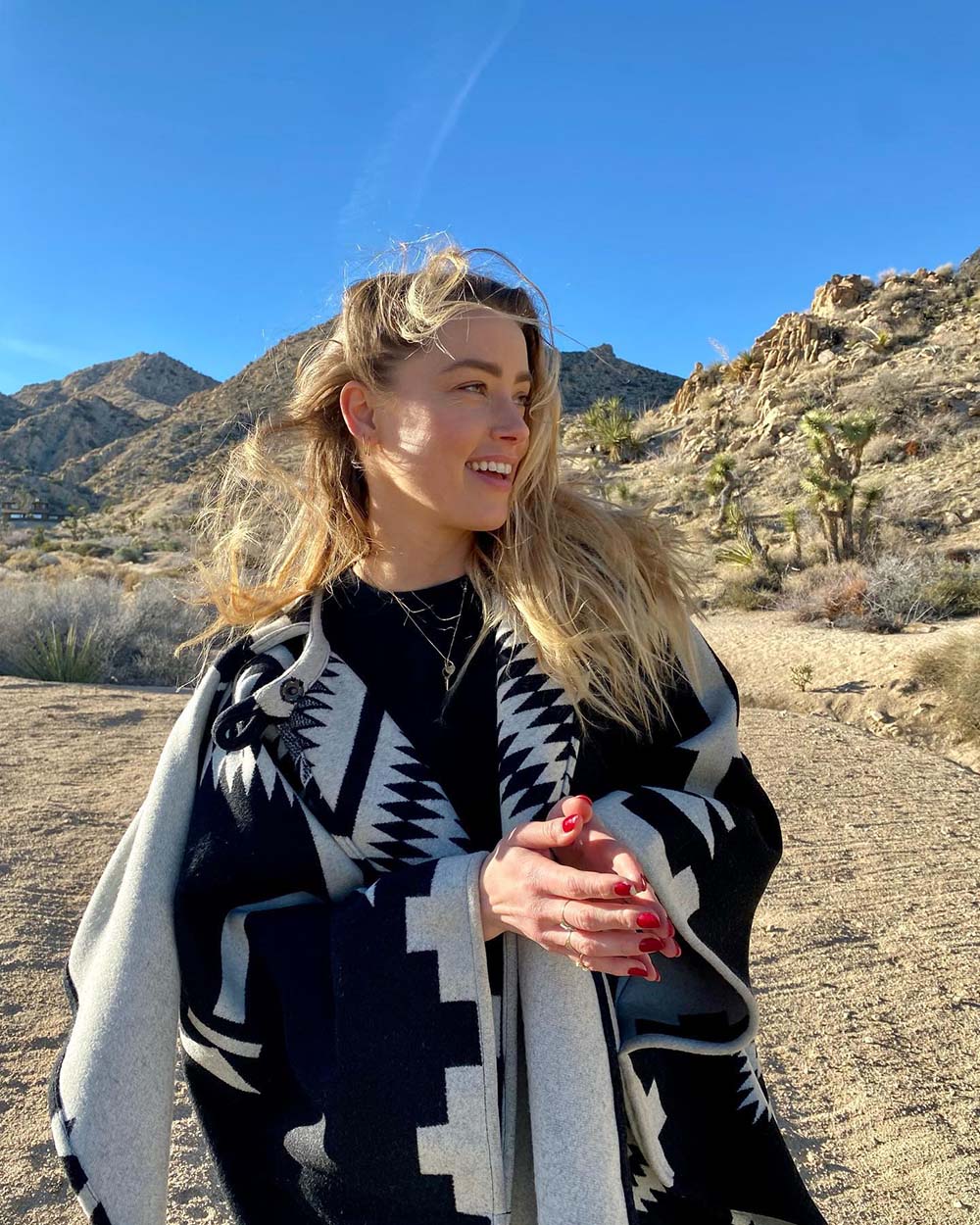 It remains unclear how much of an impact the legal proceedings have had on Amber Heard's overall net worth but it is clear that it has taken a significant hit since 2023. Despite this, she continues to work hard and pursue new opportunities which will hopefully help her regain some of her lost wealth in the near future.
How Did Amber Heard Begin Her Career?
Although Amber Heard's first acting credit was in 2003, it was only several brief appearances in music videos and TV series, such as Jack & Bobby, The Mountain, and The O.C.
It wasn't until 2004 that she made her movie debut with a small role in Friday Night Lights. She later continued with a packed schedule in 2005, appearing in three movies: Drop Dead Sexy, North Country, and Side FX.
In 2006, Amber Heard got her first leading role in All the Boys Love Mandy Lane. The movie premiered at the 2006 Toronto International Film Festival. She also starred in eight episodes of the teen drama series Hidden Palms in 2007.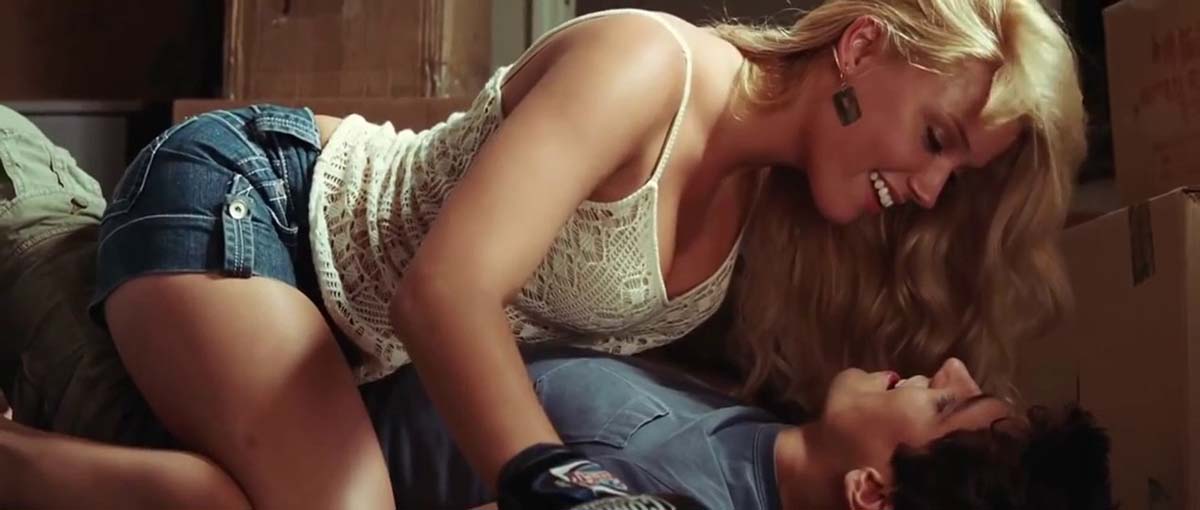 Unfortunately, the series received poor reviews and was canceled soon after. Amber Heard began getting even wider recognition after securing supporting roles in the comedy movie Pineapple Express and the drama Never Back Down in 2008. A year later, she co-starred in The Joneses alongside big names like David Duchovny and Demi Moore.
From 2009 to 2010, Amber only starred in independent movies, such as Ex Terminators, The Stepfather, The Ward, And Soon the Darkness, and The River Why. Later, she began 2011 with a supernatural thriller movie entitled Drive Angry, in which she acted opposite Nicolas Cage.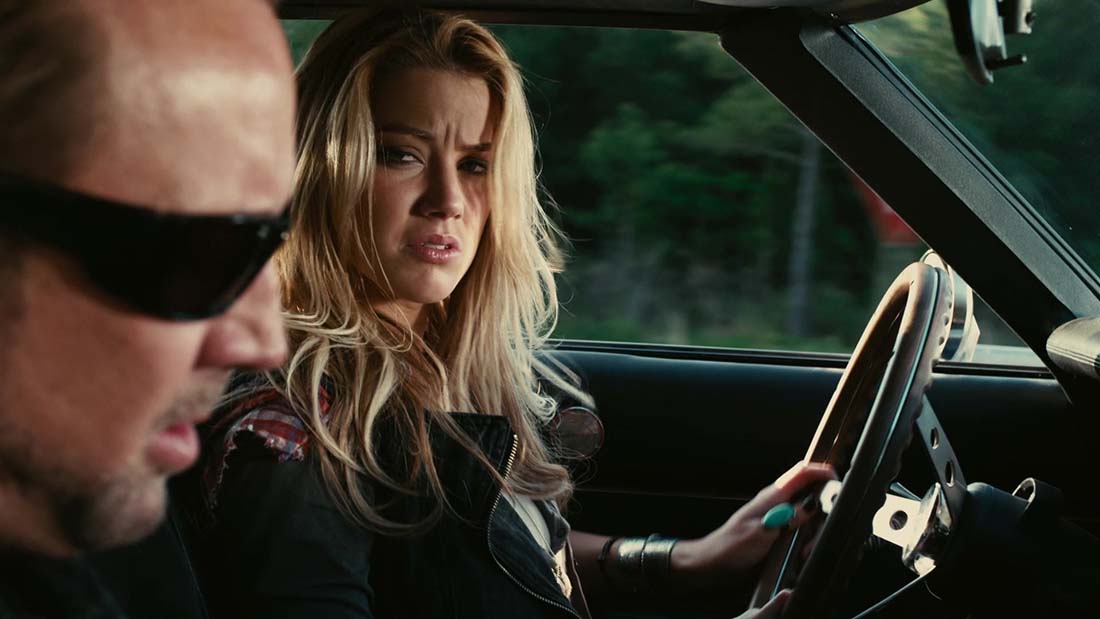 Later that year, Amber Heard starred in a crime series, The Playboy Club. The show received massive backlash from feminists and conservative groups. It was canceled after only airing three episodes. Her last project in 2011 was The Rum Diary, where she co-starred alongside her future ex-husband, Johnny Depp.
In 2013, Amber was busy with three movie releases: earlier that year, she starred in the movie Paranoia, followed by another thriller, Machete Kills, and later that year, she starred in the satirical movie Syrup.
A year later, Amber Heard secured a supporting role in 3 Days to Kill. The movie became a commercial success.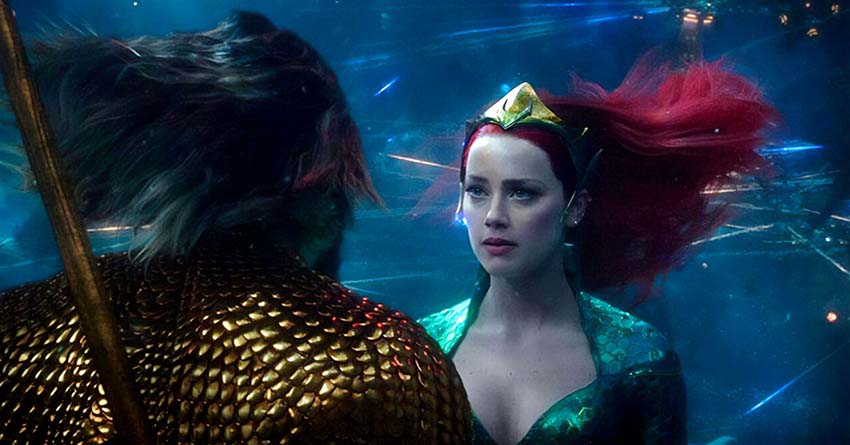 Amber Heard received worldwide recognition after joining the DCEU as Mera, the princess of Atlantis and Aquaman's love interest. Her first appearance as Mera was in Justice League. She later reprised her role in Aquaman in 2018.
In 2023, we will see Amber as Mera in Aquaman and the Lost Kingdom.
Where Does Amber Heard Live?
Amber Heard lived in a luxurious penthouse loft in Los Angeles when she was still married to Johnny Depp. The loft is 1,780 square feet wide and adopted an open-plan concept throughout the home. Following their divorce, the penthouse was sold for $1.7 million.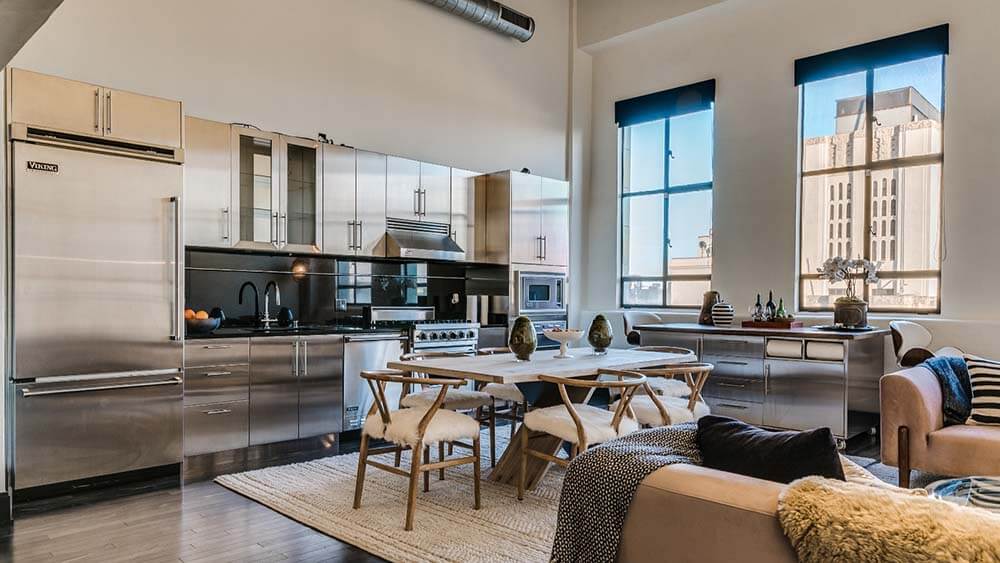 In 2019, Amber Heard purchased a six-acre property in Yucca Valley, California. The land was bought for $570,000 and already featured 2,500 square feet of a custom-made home.
How Many Cars Does Amber Heard Have?
While Amber Heard is known for her grace and sense of modern fashion, she has a vintage and old-school taste for cars.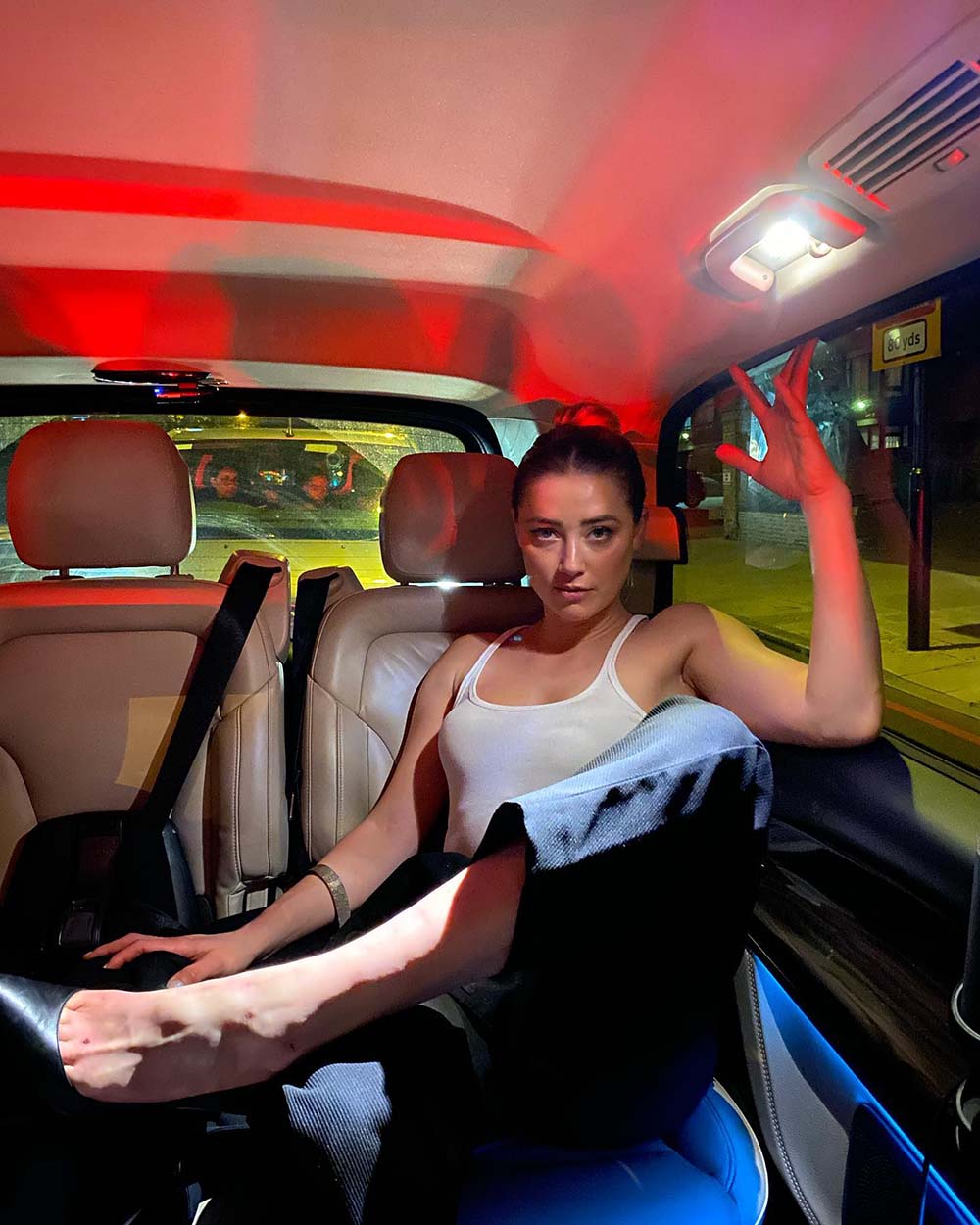 Amber owns two Dodges: a Vintage Dodge Charger RT and a Dodge Journey, which she bought for $23,675. She also owns a 1968 Ford Mustang (yes, it was the Mustang that was given a makeover in Overhaulin') and a 1967 Mercedes 250SL.
The most modern car in her garage is a Tesla Model S which costs her $91,675. However, it's not impossible that Amber received the Tesla for free from Elon Musk himself, considering their history!
Does Amber Heard Still Get Endorsement Offers?
In 2011, Amber Heard signed an endorsement deal with the fashion brand Guess. She also appeared in an advertisement campaign for the brand.
Following the success of Aquaman and her launch to stardom, Amber was appointed as the global ambassador for L'Oreal Paris. She's listed as the brand's "dream team" and was recruited due to her commitment "to making her voice heard."
After the court verdict in her legal battle against Johnny Depp, many people demanded the cosmetics giant terminate Amber's endorsement contract.
How Many Charities Have Amber Heard Done?
Shortly after her divorce from Johnny Depp was filed, Amber Heard claimed that she had donated all $7 million she got from her divorce settlement to the American Civil Liberties Union (ACLU) and Children's Hospital Los Angeles.
During the Depp v. Heard trial, one of the most highlighted issues was that Amber Heard had yet to donate her divorce settlement. However, it was later revealed that Amber had donated $250,000 to Children's Hospital Los Angeles.
ACLU also testified that Amber Heard had donated a total of $1.3 million from 2016 to 2018. The amount details were $350,000 from Amber Heard directly, $850,000 from a donor-advised fund, and $100,000 from Johnny Depp, which was included in the divorce settlement.
How Much Does Amber Heard Earn?
Amber Heard was reported to have earned $10 million from 2013 to 2019. Her highest earnings throughout her career were in 2019 when she made $3 million a year.
While starring in The Stand, Amber Heard earned $200,000 for every episode she was in. This amount is more than $1.8 million for the whole season. Later, she made $1 million from her portrayal of Mera in the first movie of the Aquaman franchise.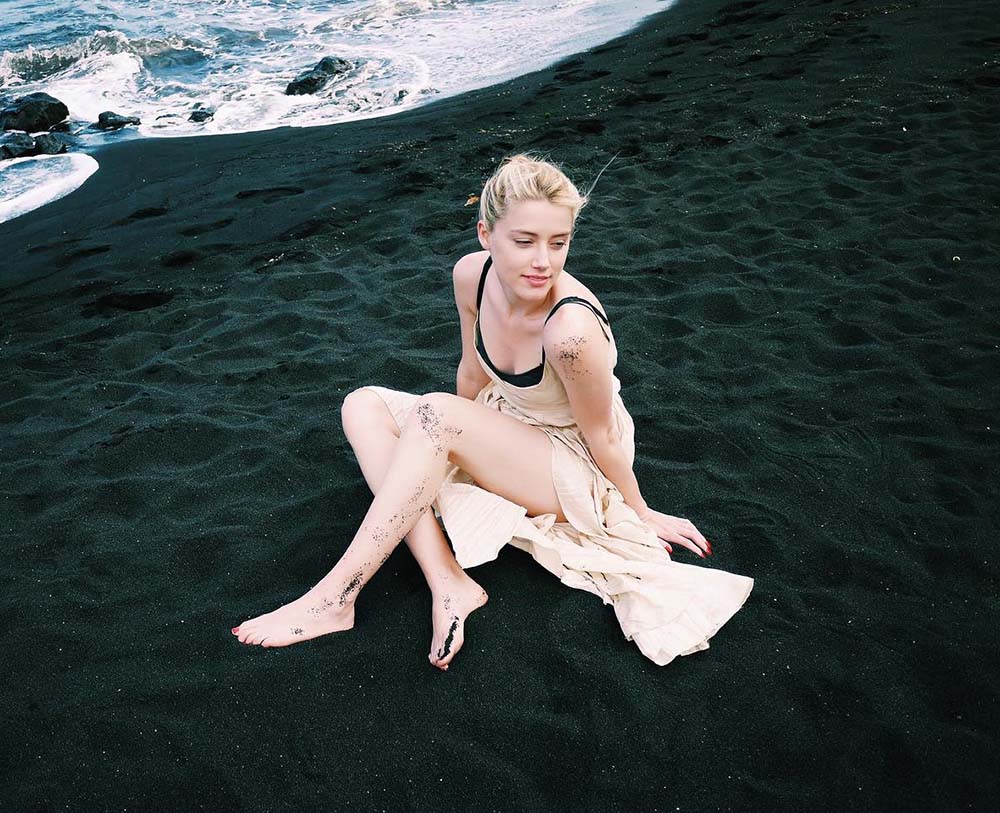 Her contract in the series also guaranteed Amber to receive $2 million for the sequel of Aquaman and another $3 to 4 million if the third movie is going to be made.
Furthermore, Amber Heard had a 4-picture deal with Warner Bros., in which she would be paid $450,000 for the first movie she appeared, produced by the studio. Amber also earned $1.6 million from her two-year contract with L'Oreal Paris.