Top 13 Inspiring Katherine Heigl Quotes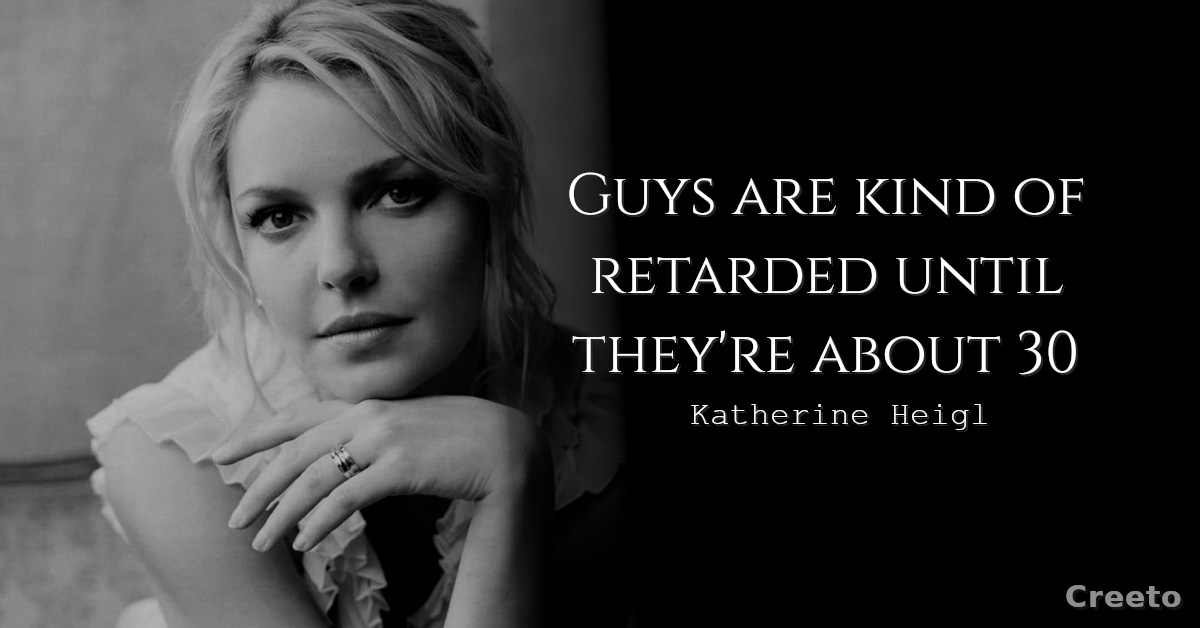 Katherine Heigl gained the recognition of the audience from her lead role of Izzy Stevens in the television series Grey's Anatomy. She was born in the US capital, Washington.
She is also known for her role in films such as Knocked Up, The Ugly Truth, New Year's Eve, Unforgettable, and so on.
We've compiled a list of 13 inspiring Katherine Heigl quotes and sayings.
Katherine Heigl Quotes
I think that everybody has a right to their own thoughts, their own feelings and their own private moments, if they want them.

I'm the most uncoordinated clumsy, klutzy person. I always had a bruise, I always tripped and fell.

I pride myself on being kind.

Guys are kind of retarded until they're about 30.

A girl told me my lips looked like somebody had pressed strawberry yogurt against my face.

I have bad feet and I have weak ankles.

It's easy to be taken advantage of if you're not honest.

So much about living life, to me, is about humility and gratitude. And I've tried very hard to have those qualities and be that person and I'm just so disappointed in myself that I allowed it to slip.

The world is still very bigoted.

Marriage is actually really terrifying. It doesn't work for many people.

Adoption has been a part of my life and a part of my family, so it was how I wanted to start. It felt natural and right to me.

If I spread myself too thin, I'm not a good actor, I'm not a good mother, and I'm just really high-strung – and everybody hates me.

If I start going back to church, I'd have to stop the smoking and drinking, and I wouldn't be able to curse any more.