Top 10 Martin Henderson Quotes & Sayings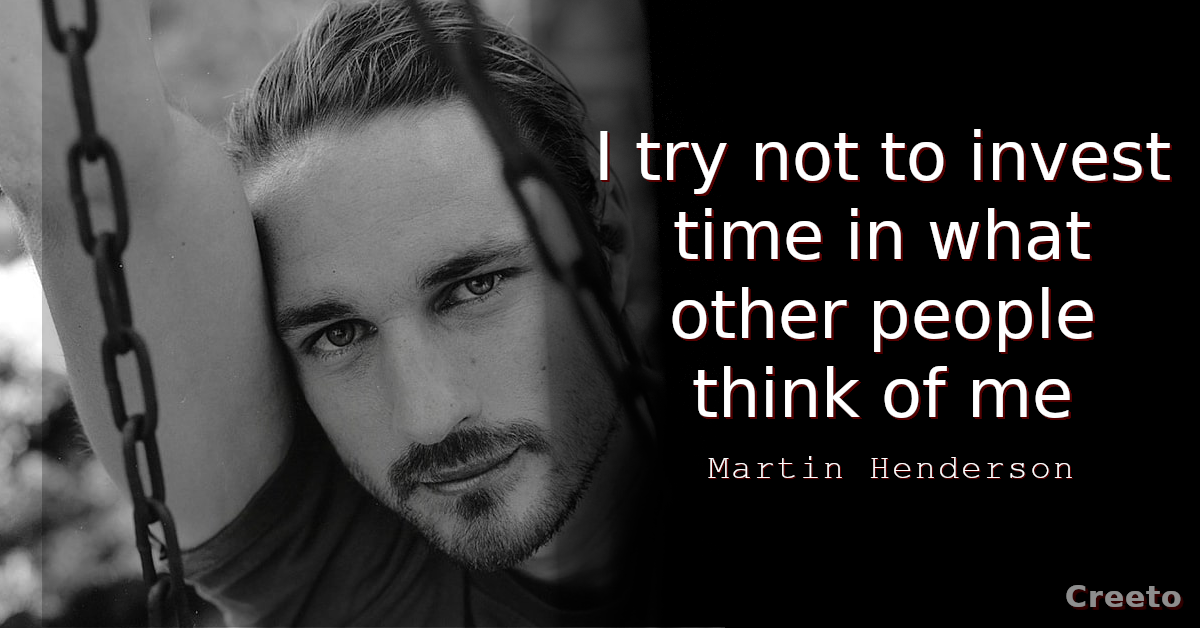 Martin Henderson was born on 8th October 1974 in Auckland, New Zealand. His major performance came in 'Grey's Anatomy' where he portrayed the role of Dr. Nathan Riggs. Martin plays Jack Sheridan in the Netflix romantic soap, Virgin River.
In this article, we have shared some powerful collection of Henderson best quotes and sayings.
Most people start eating healthy after the doctor says they have a problem. That's just human nature.

I don't even know who my character is in 'Grey's.'

Most horror films fail to scare me.

I'm not in a real rush to be a big star.

I try not to invest time in what other people think of me.

It's a great challenge to come from little New Zealand and beat the odds in Hollywood.

I feel for anybody who has that level of celebrity where you can't lead a normal life.

I've got to say, I like being the everyman.

I'm never entirely happy. That's just part of my personality, and I just have to accept that.

My mom sent me money for a car, but the cops impounded it because I had no insurance.