What is Victoria Justice's Net Worth in 2023
Victoria Justice was everyone's girl crush back in the early 2010s. I mean, Tori Vega? Who doesn't love her?!
Besides acting, Victoria is also a renowned singer. She first released her debut single in 2013, shortly after Victorious (TV Series) ended. She has also won several accolades, including Young Artist Awards and Kids' Choice Awards.
How Much is Victoria Justice's Net Worth?
Having been acting since the early 2000s, Victoria Justice has successfully made a name and a fortune for herself!
From Zoey 101 to Victorious and Eye Candy, Victoria has been the center of the teen series.
Therefore, it's unsurprising that she has amassed a net worth of $12 million! Her wealth comes from her many movie roles and albums.
How Long Has Victoria Justice Been Acting?
Victoria Justice started her acting career when she was ten years old in 2003. Her first acting credit was a guest appearance in one of the episodes of Gilmore Girls. She got another cameo in the hit series The Suite Life of Zack & Cody a year later.
Victoria's first movie role was in a 2005 short movie entitled Mary. She also got her first leading role in the Nickelodeon series Zoey 101!
"I was bouncing up and down and screaming," Victoria later admitted in an interview about her reaction upon knowing that she'd be getting that leading role. "That was a really great moment," she added.
In 2009, Victoria Justice starred in a Nickelodeon musical, Spectacular!. The film became the most popular movie by Nickelodeon and received critical and commercial acclaim. In the film, she sang three songs. Later that year, Victoria made multiple appearances in several episodes of iCarly.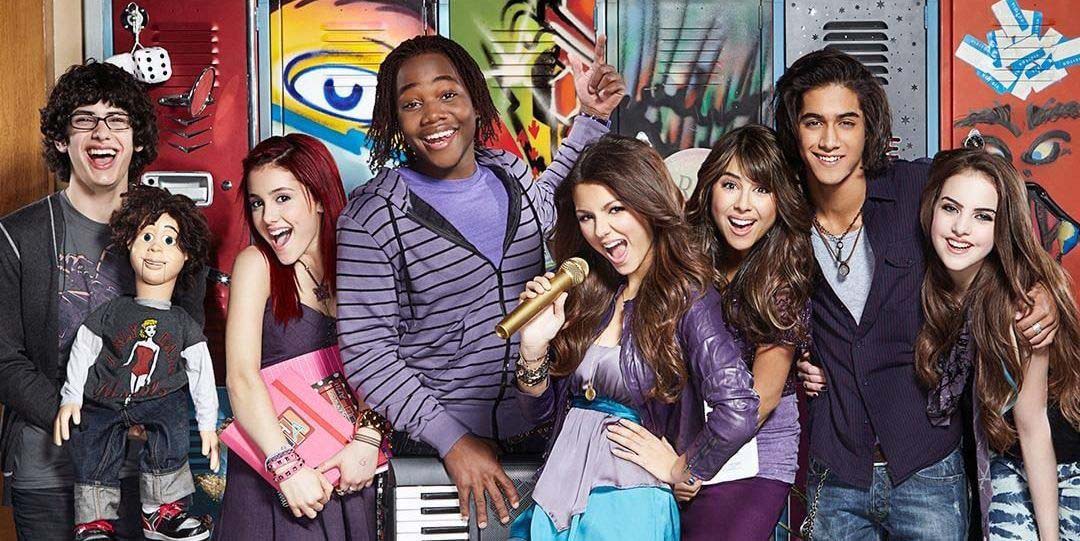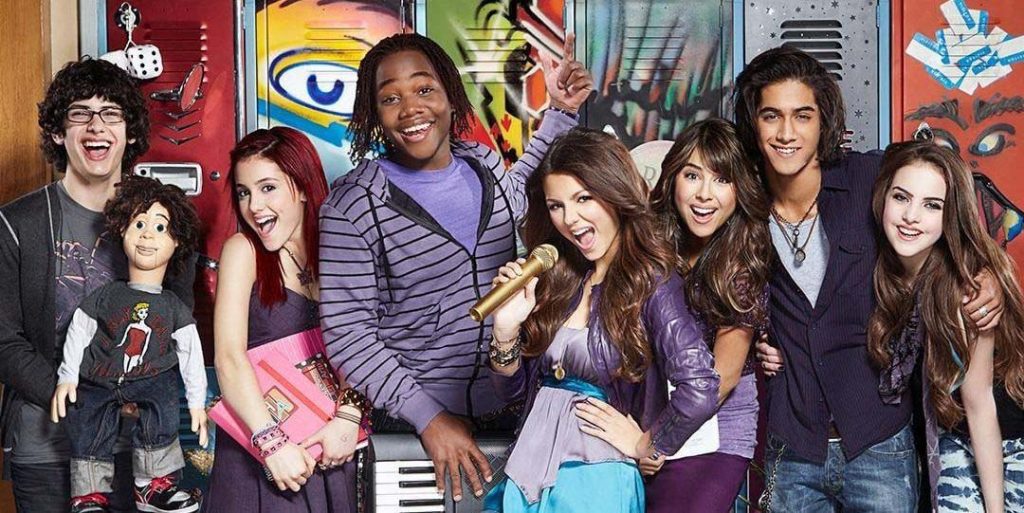 Victoria Justice was cast in the leading role of yet another Nickelodeon series, Victorious. She portrayed the role of Tori Vega, a student of Hollywood Arts. The pilot episode for the series premiered in March 2010 and received significant success.
Following the conclusion of Victorious in 2013, Victoria Justice released her debut single, Gold. Later that year, she was cast in a thriller series, Eye Candy. Unfortunately, the series was canceled after one season.
After a seven-year hiatus, Victoria Justice returned to the music scene in 2020 with her single "Treat Myself." The song marked her debut as an independent artist. The single was later followed by Stay and Too F*ckin' Nice in 2021.
Also, in 2021, Victoria starred in the romantic drama Trust. Later that year, she starred in the 2021 supernatural comedy, Afterlife of the Party. For the latter, Victoria co-wrote and sang the soundtrack, Home.
Her first project in 2022 was a Netflix rom-com, A Perfect Pairing. Victoria Justice is also set to star in the comedy movie California King and the thriller The Tutor.
Where Does Victoria Justice Live?
During the height of her career, Victoria Justice purchased a cozy home at Encino Hills for her parents in 2012. At that time, she was just 19 years old, mind you!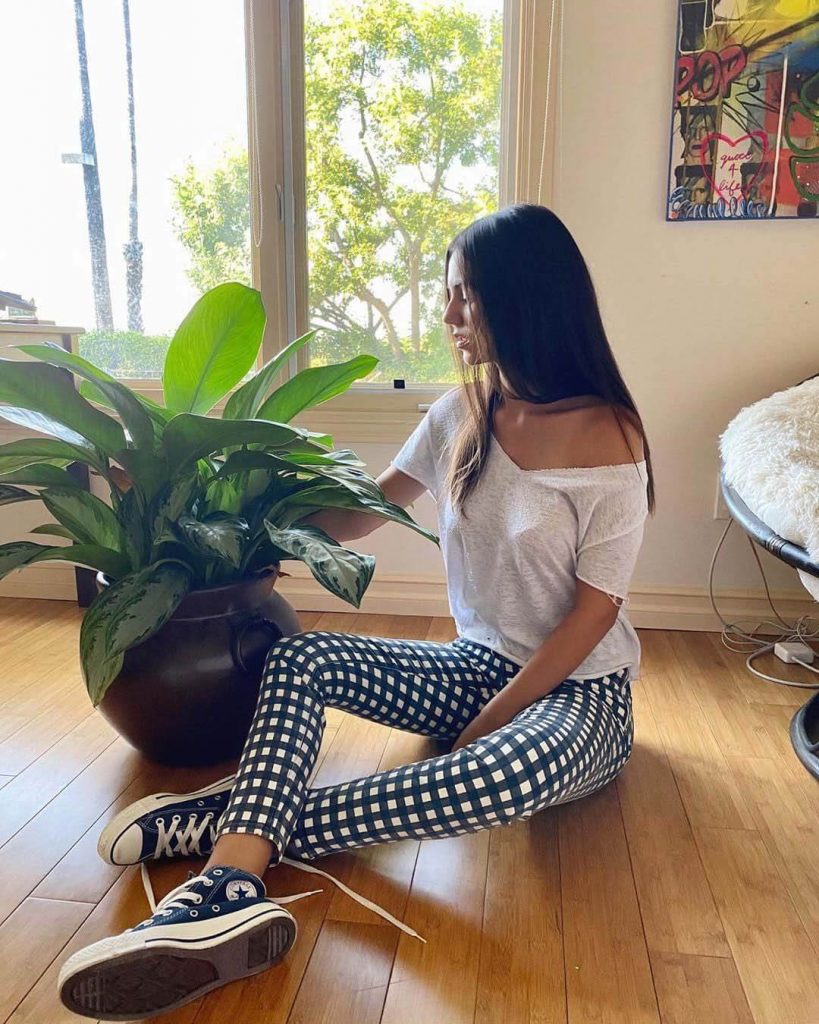 The house was equipped with a pool, a large backyard, and a jacuzzi. Oh, and let's not forget substantial walk-in closets for Victoria and her sister, Madison!
"It's pretty surreal," she revealed to Teen Vogue. "My number one thing was that if I ever did get successful enough to make it, I wanted to be able to give back to my family," she concluded, stating that the house is the "dream house."
Although when Victoria first purchased the house, she was convinced that she would move out soon, as of 2020, Victoria Justice still lives with her family in their Encino Hills estate.
Does Victoria Justice Have an Endorsement Deal?
In 2015, Victoria Justice signed a talent deal with Fox. With this contract, Fox would have the ability to develop projects and roles made for the one and only Victoria Justice. Moreover, Victoria would have the possibility to guest star in all of Fox's series.
Victoria is no stranger to endorsement deals. Since the early days of her career, she has appeared in various advertisements. Those ads include Ralph Lauren, Gap, Guess, Mervyn's, Peanut Butter Toast Crunch, and Ovaltine!
In 2020, Victoria Justice was appointed as the brand ambassador for Fabletics, a sportswear company focusing on women's inclusivity.
How Much Does Victoria Justice Make?
Thanks to the significant success of Zoey 101, Victoria Justice received a paycheck of $50,000 for every episode she was in! This means she earned more or less $2.4 million for all three seasons she starred in!
Later, when she starred in the lead role of Victorious, Victoria received a salary of $12,000 for every episode. Victoria was estimated to earn $648,000 for all four seasons. This amount has yet to include her salary for the special episodes and the release of the songs she sang in the series.
Summary
Victoria Justice is a successful actress, singer, and songwriter. She has starred in several television series and movies, and has released multiple songs. Victoria is also the brand ambassador for Fabletics. Her net worth is estimated to be $12 million.