Top 10 Brie Larson Quotes & Sayings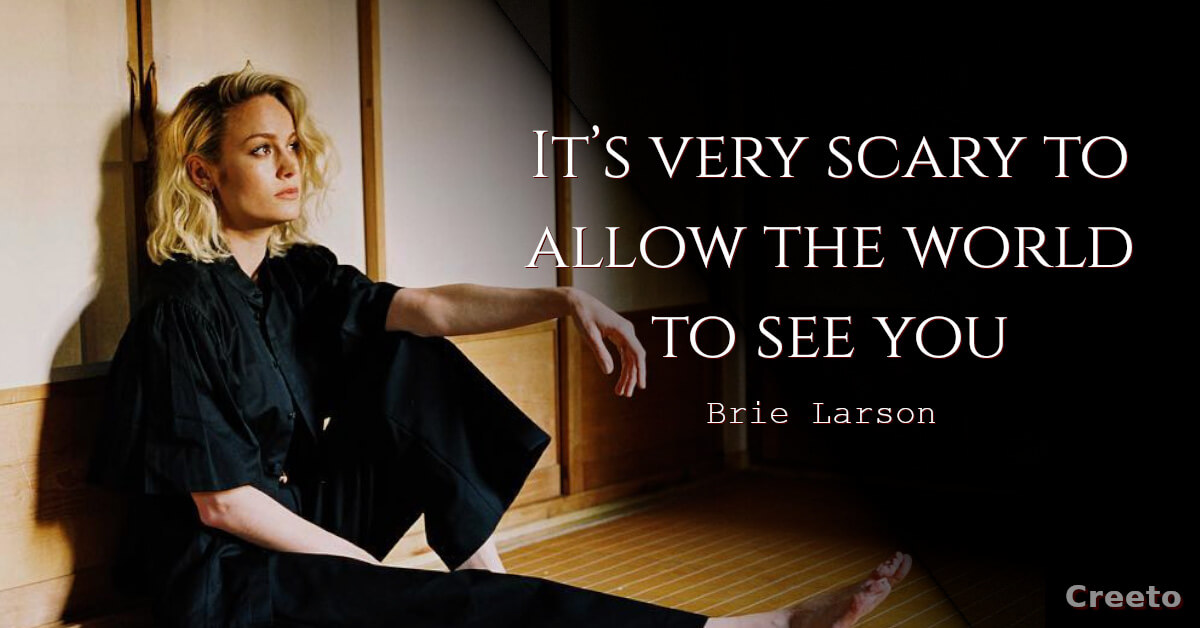 American actress, director, and singer Brie Larson was born on 1st October 1989. She is best known for her outstanding performance in Hoot (2006), Short Term 12 (2013), The Spectacular Now (2013), and Room (2015).
She was cast as Captain Marvel in the Marvel Universe.
We list down 10 inspirational quotes by Brie Larson
It's really hard to see yourself and to recognize that you are a human being like everybody else. You just think everybody's judging you.

I think that fashion is very important for me and I think that it's a wonderful means of self-expression.

I'm so used to swimming with piranhas. And they are really not that bad.

For some reason, chewing gum for me gets my brain going.

It's very scary to allow the world to see you.

Sometimes I laugh with my parents, and sometimes I yell at them, and both are therapeutic.

I was home-schooled, was always very close with my mom and was very straight-laced and square. I was never the rebellious one, and I never threw hissy fits.

I had a tough time fitting in, as I guess most kids do. I felt like school was kind of a grand opportunity to figure yourself out and to figure out what you wanted.

Singing is an incredible expression and something that is important to me, but where I feel comfortable with how much I reveal about myself is acting. I enjoy the characters, the costumes, the wigs and just being a chameleon.

Whenever you want something that you're not going to get, suddenly the whiny three-year-old comes out in you.