Top 10 Alexander Ludwig Quotes & Sayings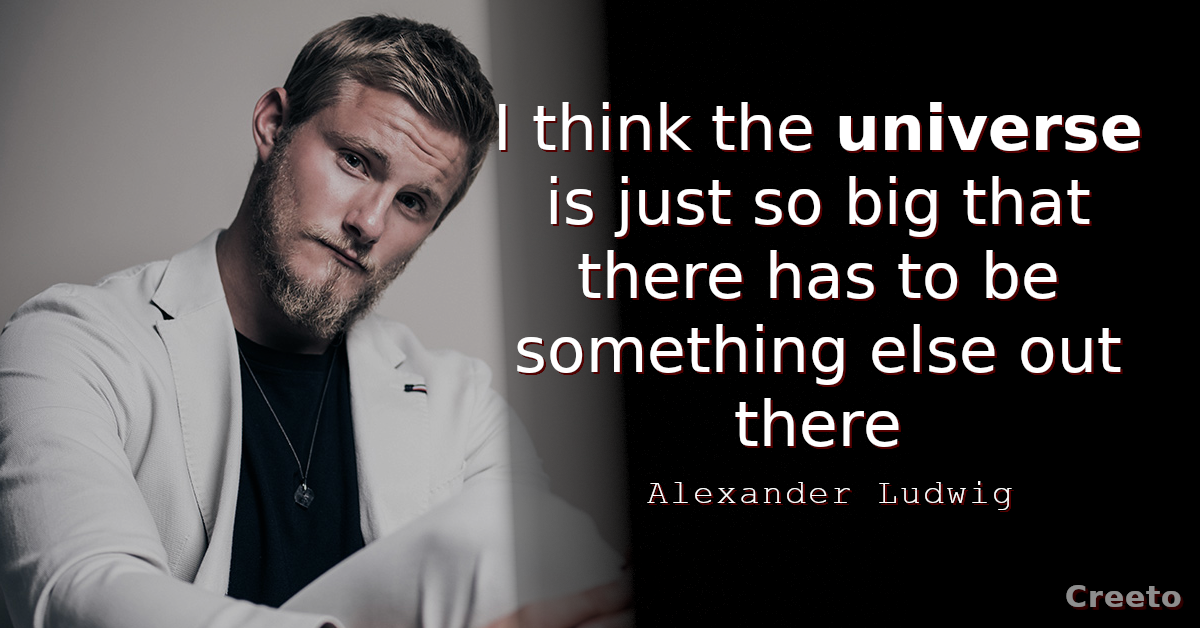 Alexander Ludwig started his career at the age of nine when he was featured in a toy commercial for Harry Potter. He is a Canadian actor, singer, as well as model who is best known for his films The Seeker: The Dark Is Rising and The Hunger Games.
He currently works as a cast in the History Channel series Vikings. In this article, we have shared some powerful collection of Alexander Ludwig quotes and sayings.
Top 10 Alexander Ludwig quotes
It's so much easier just to eat and work out than not eat and work out like crazy.

My suitcase must absolutely contain my iPod.

I think it would be really awesome to be a rock star.

Most of the work wasn't in the gym, but in the kitchen, it's what you eat.

I think the universe is just so big that there has to be something else out there.

My favorite travel pastime is writing music, either with my guitar or on my computer.

The show is not for divas, it's grueling.

Ever since I've been a little kid I've always wanted superpowers, which is the coolest thing in the world.

Everyone in Hollywood wanted a role in this movie. Everyone wanted to have a part in it. I feel so lucky that I got one, but what I find so cool about 'Hunger Games' is that the real star is the story itself.

Modern reality TV sets up these competitive situations to show us real human nature.