Who is Jesse Williams Girlfriend in 2023? The Truth About His Wife & Girlfriends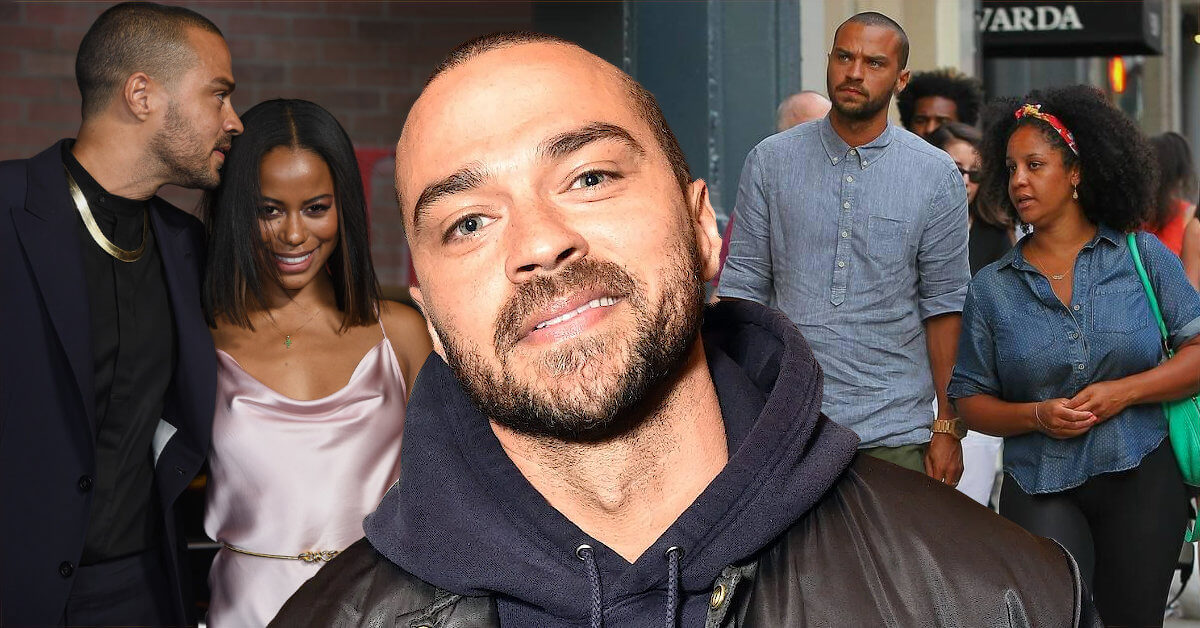 Talented, handsome, and caring about his surroundings? Perfect ways to describe Jesse Williams. Apart from his charming character as Dr. Jackson Avery in Grey's Anatomy, he is a very well-rounded man in real life. He works as an actor, director, producer, and civil rights activist.
Besides Grey's Anatomy, Jesse got a big part in The Cabin in the Woods and Band-Aid. In 2023, we can see him in TV Series Only Murders in the Building alongside Selena Gomez.
Does Jesse Williams Have a Wife?
As of 2023, Jesse Williams is divorced and is currently in a relationship with Ciarra Pardo. Although the exact duration of Jesse and Ciarra's relationship is unclear, they have known each other for a significant period of time.
In court documents from February 2022, Ciarra was referred to as Jesse's "longtime girlfriend" during his custody battle with his ex-wife, Aryn Drake-Lee.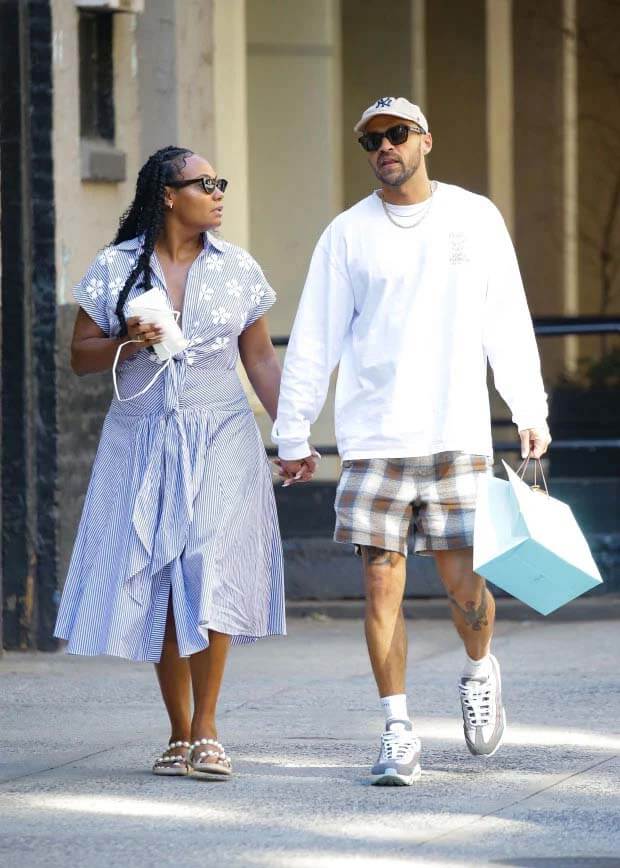 Jesse Williams and Taylour Paige
Before Taylour Paige, Jesse's relationship seemed rather grim.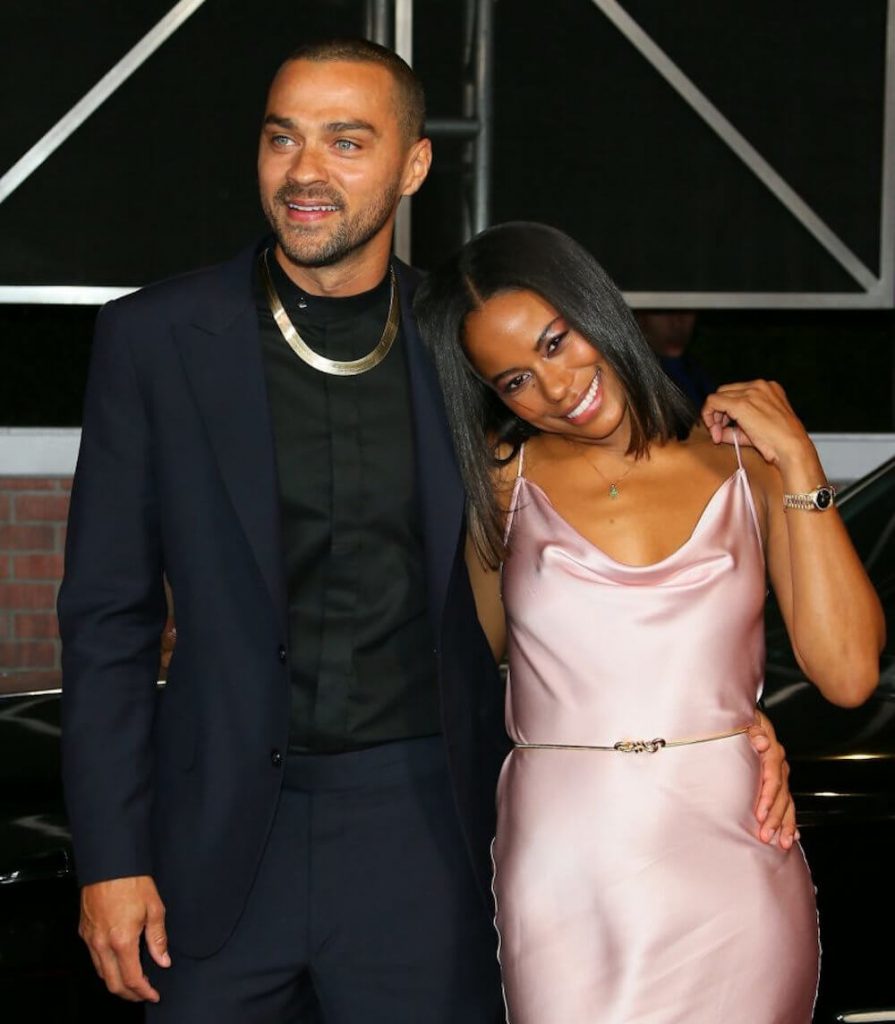 We still remember how deeply in love Jesse and Taylour were in 2018. In their joint interviews with GQ Magazine, the couple didn't mind spilling a little bit about their relationship.
Taylor Paige is Zola and High School Musical 3 actress. Her first encounter with Jesse happened in September 2018, and the two hit it off since the first second they met. Their interview revealed how their "opposite" made them want to know each other even more.
"I was in the middle of a conversation with a very close friend, and she walked by. Everything got quiet. I stopped that conversation and said, 'I'll be right back.' I just zoomed in on her. The rest of the night, we were this close to each other, talking, laughing, dancing, and ended up together in conversation until six in the morning," Jesse reminisced the moment he first saw Taylour with GQ.
Even though he sounded like a hopeless romantic guy in a rom-com movie, it was still a heartwarming thing that could ever happen to someone.
Taylor, she replied, revealed that she felt the same way. She had spotted Jesse from afar, and she thought that she had seen him in her dream way before she even met him. What?
But that's the thing. Jesse confirmed that Taylour is a very spiritual person. Her calm energy and deep soul are the complete opposite of his personality; he didn't know that he very much needed her in his life.
"We came from very different worlds. Taylour is very feminine and into spiritual planes, astrology. I'm very practical, fact-based, and masculine. I was having a wild, unfamiliar, uncomfortable experience because it was all happening in a very spiritual way – a way that's not how I usually arrange things in my life," Jesse explained.
But, after meeting Taylour, he realized that he might need to loosen up a little bit and trust the universe a little bit more.
Two Months After Breaking Up, Taylor Already in a New Relationship
If the story about their first encounter was that good and romantic, why does this iconic duo have to call it quits in the world? And even more confusing, only two months after their breakup, Taylour was seen getting cozy with musician Kane Ritchotte. She even posted her selfie with Kane on his Instagram.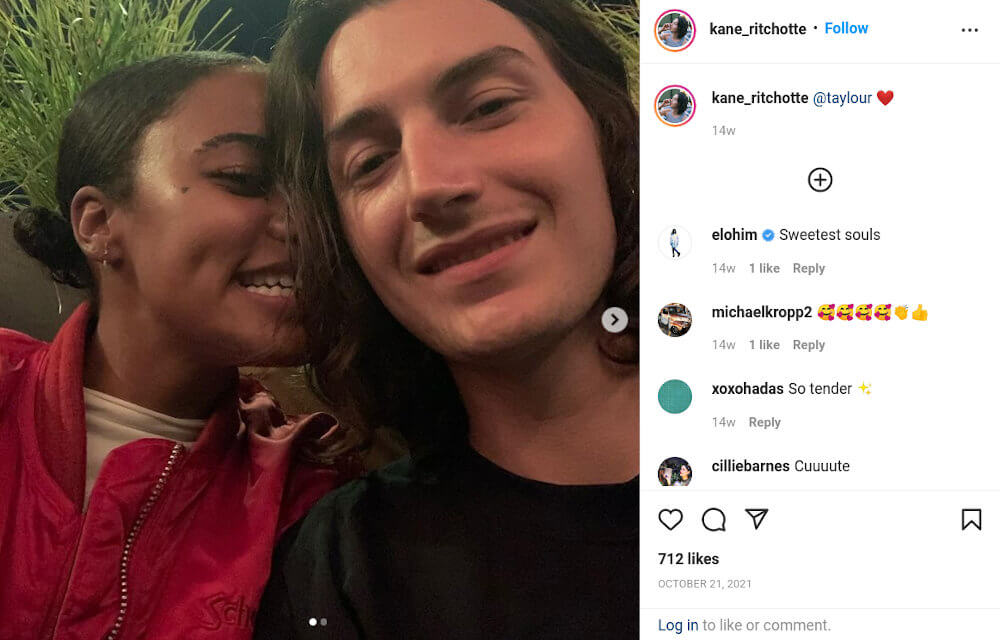 Unfortunately, both Jesse and Taylour aren't open about the breakup. That's pretty sad, remembering how romantic their first meeting was and knowing how they completed each other for the whole three years. Everybody was left in the dark about it.
Since they kept their split overly private, many people began to speculate. Some accused Taylour of cheating since it didn't take a long time for her to get over the breakup. Meanwhile, we can see that Jesse is very much still until now. Neither of them talked about it, so it's not wise for us to accuse them of anything, guys.
On Keeping His Relationship with Taylor Rooks Very Private
Several months before Jesse met Taylour, he was in a brief relationship with a SportsNet New York anchor, Taylor Rooks.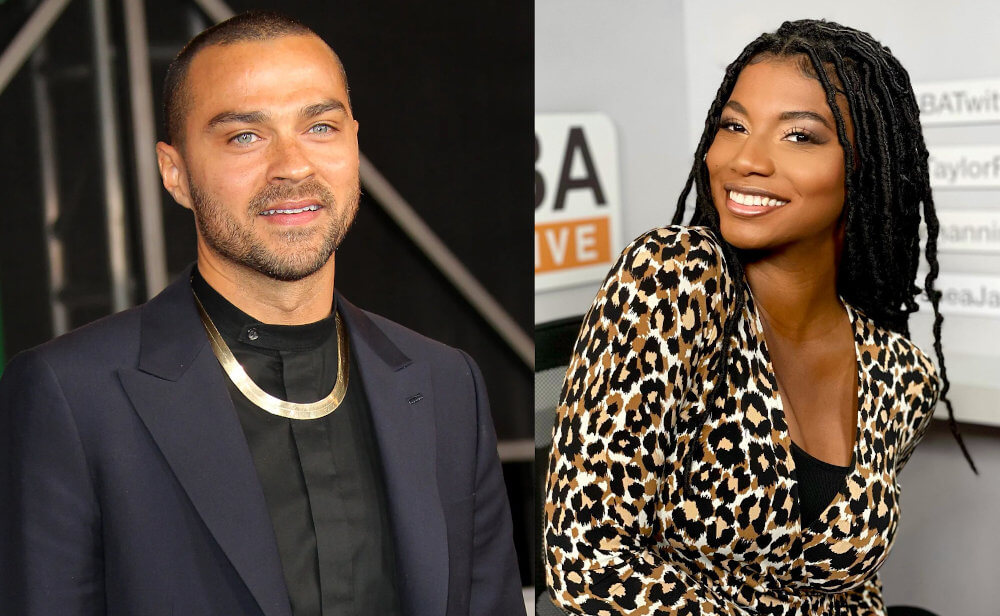 The news was first spread when the duo attended Kevin Hart's comedy show in Atlantic City over Memorial Day weekend in 2018.
Since the relationship was pretty short, we can't find too many details about them, especially because Taylor and Jesse had agreed to keep it away from the spotlight.
"They are eager to keep their romance under wraps. Jesse has been going through a difficult divorce from Aryn Drake-Lee, but he's found with Taylor," a reliable source spoke to Page Six.
Their split also remained unknown. Since we know that Jesse had his eyes on Taylor in September 2018, it means that their romance only stayed for around four months (since their first appearance was in May).
Was Minka Kelly the Girl That Broke Jesse's Previous Marriage?
Other unfortunate events happened in Jesse's romantic life. After the heartbreaking divorce that Jesse had to go through, some nasty rumors still followed him even after he tried to start a new relationship with someone else.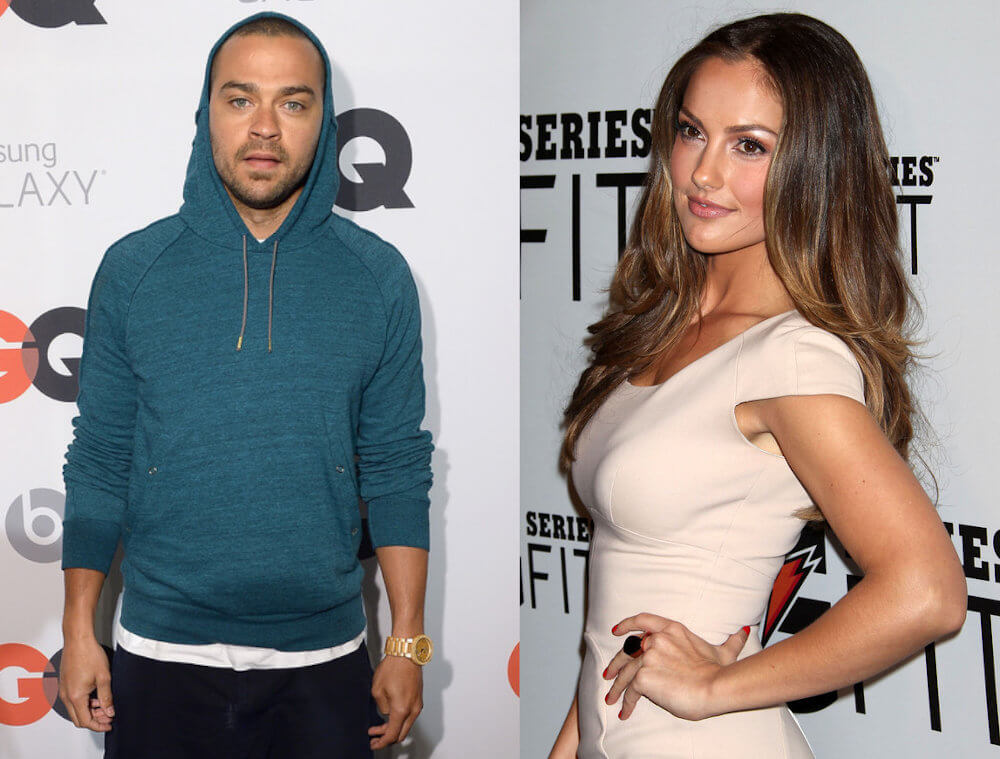 Minka Kelly and Jesse Williams started dating in 2017, only a few months after Jesse officially divorced Aryn. But, because of that, a lot of people believed that Jesse and Aryn's married life was ruined due to Jesse cheating with Minka. Some media even stated that his relationship already happened a long time ago, despite being Aryn's husband and a father of two.
One of their fans wrote something on Instagram that got into Minka's nerves. The post said, "I hope the cheating rumors aren't true. It would be disappointing,"
Minka then replied with a full-of-fire answer that went, "They're not. I hate for you to be disappointed. Glad I could clear that up for you. Now, f**k off." Wow, she did sound very devastated by the whole thing.
It turns out that Minka wasn't the only one who got upset. Even Jesse talked about this issue, also fully upset.
Jesse Showed His Anger Publicly
It turns out that Minka wasn't the only one who got upset. Even Jesse talked about this issue, also fully upset.
"I was in a relationship. 13 years. 13 real years, not five years, not seven years, 13 years, and all of a sudden mother-f***ers are writing think-pieces that I somehow threw a 13-year relationship – like the most painful experience I've had in my life like with a person I've loved with all of my heart – that I threw a person and my family in the trash because a girl I work with is cute," commented Jesse when he made an appearance on JAY-Z's mini-documentary called Footnotes for 4:44.
Even though Jesse and Minka were devastated by the never-ending rumor, their relationship didn't work out either. They started dating in January 2017 and broke up only a few months later. The reason remained unknown, but they sure had a tough time dealing with Jesse's past during their time together as a couple.
So Many Things Happening Between Jesse and His Ex-wife, Aryn Drake-Lee
We finally come to the ex-wife that we've been talking about a lot earlier. Aryn Drake-Lee, whom Jesse married for five years. However, their time knowing each other was way longer than that.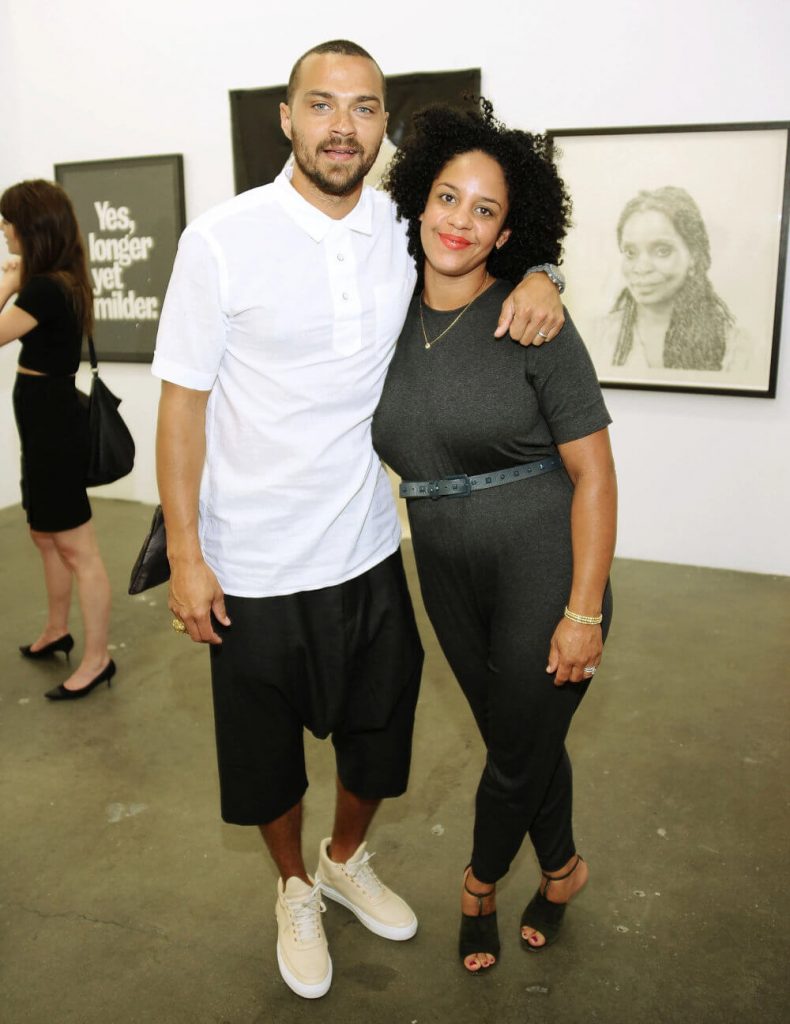 Aryn and Jesse met when he was still a teacher in New York. While Jesse had some transitions in his career, Aryn always worked as a real estate broker. So, Aryn has been with Jesse through all his thick and thin. It's saddening to know that their marriage ended just like that.
Aryn and Jesse shared two kids, Maceo and Sadie. Both of them continued to co-parent their kids (after a long process of custody settlement and many headlines about it). Even before they tied the knot, the two were already dating for around five years.
Many speculations, including what we just talked about, was Jesse cheated with Minka Kelly. Other media blamed Aryn. Despite all the rumors and speculations, neither confirmed and addressed it publicly. They tried so hard to keep this matter for themselves, as private as they could, but the "bad blood" between them throughout their custody can't be ignored (so, clearly, they have failed to stay anonymous about this whole thing).
Jesse and Aryn currently have legal and joint custody, and they were ordered to attend "high conflict" parenting classes called Between Two Parents, according to Entertainment Tonight.
Another rumor spread around the internet about Aryn and Jesse's prenuptial absence. Rumor has it, and they haven't signed the prenuptial agreement. And, according to some sources, that made Jesse didn't want to pay spousal support. It sounds like too many things are going on between them. We hope that Maceo and Sadie can still have the good life they deserve.