Who Is Patrick Dempsey's Wife? His Married Life & Children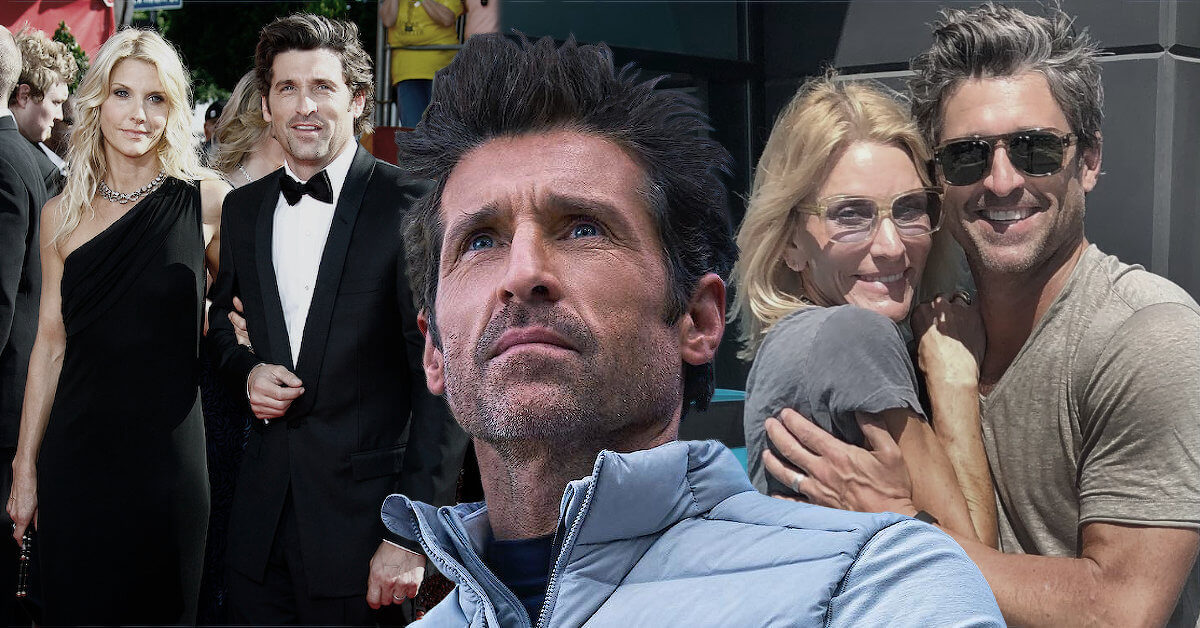 It's nearly impossible for any Grey's Anatomy fans who are not devastated for Derek's death in season 11. His relationship with Meredith and how charming he is will forever be iconic.
Patrick might have some dark past, especially in his love life. But one thing worth paying attention to is that Patrick Dempsey, the actor who played Derek "McDreamy" Shepherd, is a romantic and wise man in real life.
Patrick has been married to Jillian Fink Dempsey for more than twenty years! But, she is not his first wife. If you guys are curious about all of Patrick's marriage stories, this article is definitely for you.
Patrick Dempsey and His Wife, Jillian Fink, had a Very Iconic First Encounter
We were not joking when we said Patrick is a romantic man in real life; if we look at his Instagram, there are many photos of him expressing his love towards his wife and kids.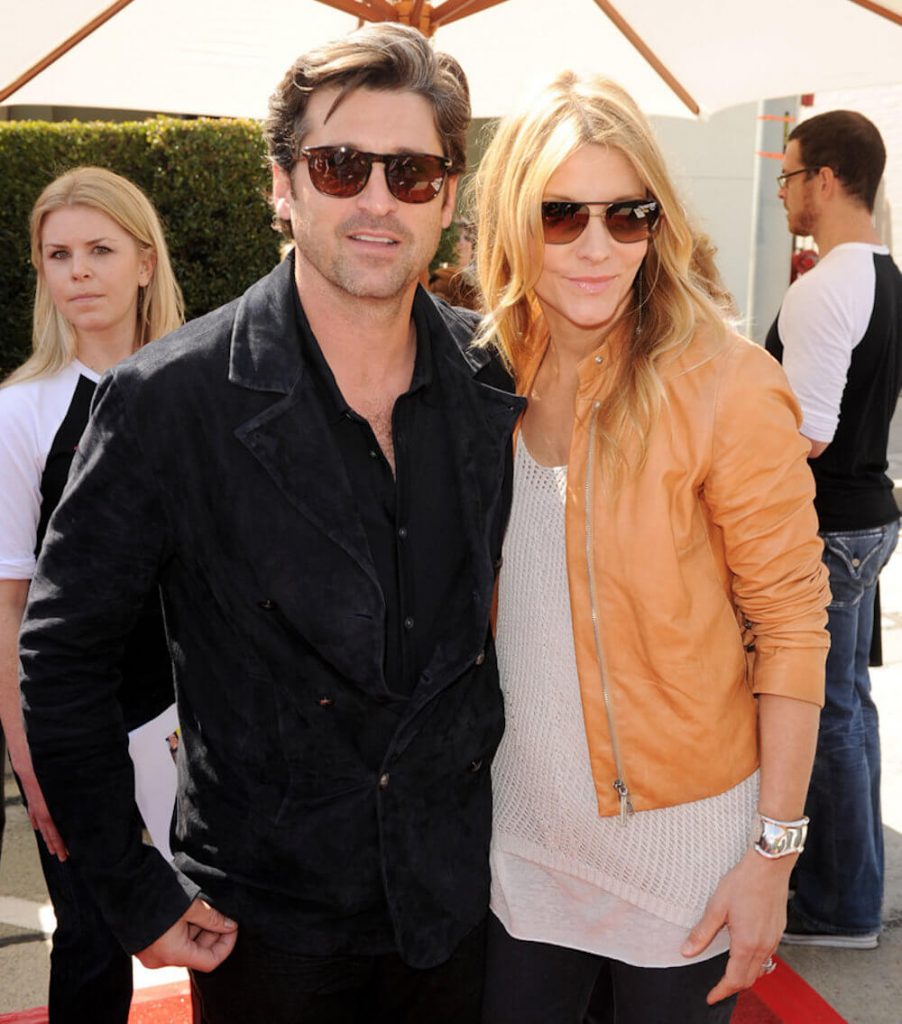 Sadly, no matter how perfect it seems, he struggles with maintaining a long-term marriage and being a father of three. A successful marriage is hard-work, indeed.
But, before we dig deeper into the details of his married life, we should know how this couple met for the first time.
They first met in 1994, and their stories were quite cute. Patrick made a haircut appointment at Jillian's Salon in Los Angeles, and he put his real name on it. When Jillian saw the "Patrick Dempsey" name on her list, she thought it wasn't THE Patrick Dempsey or someone just used his name for the appointment. And when he came to the saloon, Jillian was shocked – in a good way, though.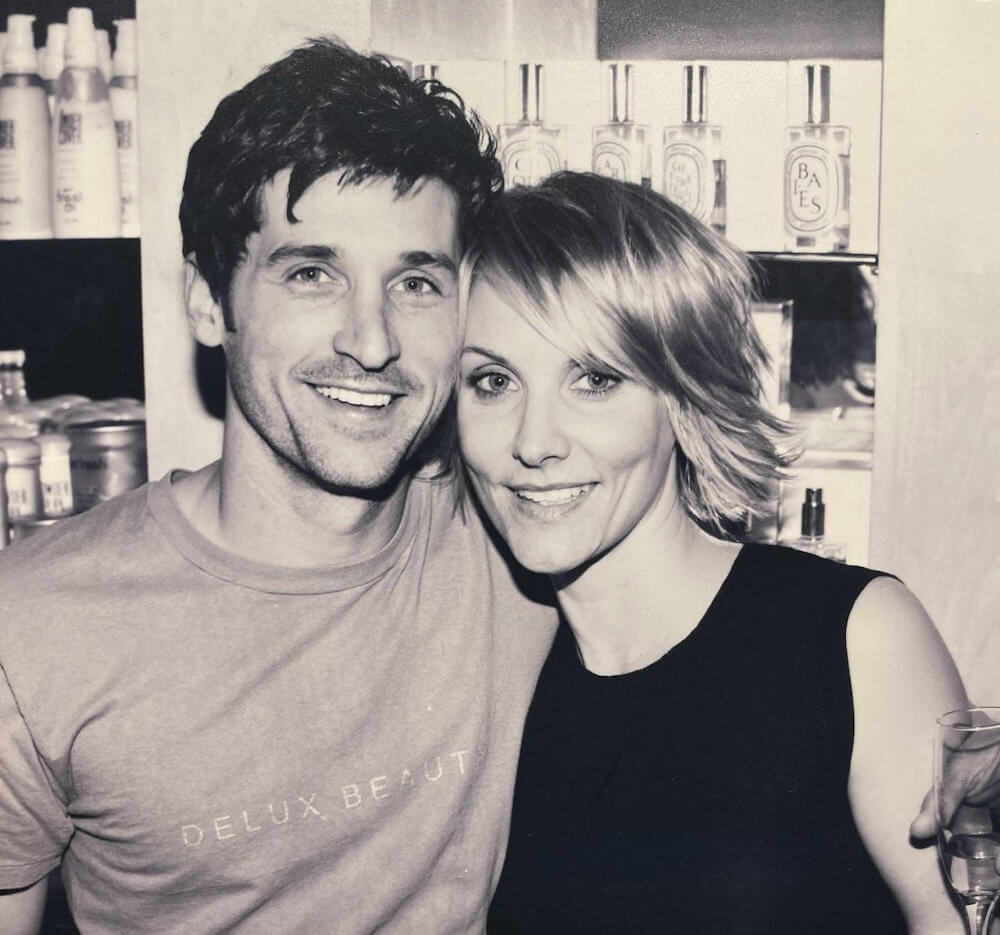 "I was shocked. But at the same time, I was happy because Patrick was so cute," she admitted in her interview with People in 2002. However, Jillian was dating someone else, and she thought that she would have a crush on Patrick forever.
Patrick continued going to the same salon for three years (it was a very smooth move, Patrick). And three years after their first encounter, they finally dated.
At that time, Patrick wasn't completely single either. He was in the middle of the divorce process with his ex-wife, Rocky Parker. But, Patrick already set his eye on her to the point when Jillian was single in 1997, his friend informed him, and Patrick took the chance immediately.
Patrick and Jillian's marriage might be far from perfect. Still, we can learn a lot from how this couple tried to resolve their differences and problems. They began dating in 1997 and then tying the knot in 1999.
Patrick Dempsey's and Jillian's Marriage Isn't as Perfect As Everybody Thought, but They Survived
Even though they are parents of three, that didn't stop them from almost parting ways in 2015. They were already filing for divorce and were almost going through the whole process. However, their turning point made them realize they couldn't go on without each other.
Since then, they have grown even stronger than ever. Sometimes, taking some break time for each other strengthens the relationship and makes people love each other way more than before.
"Our marriage was not something I was prepared to let go of. I didn't feel like we had done all the work. And we both wanted to do that work. That's where it started," explained Patrick when he had an interview. Unlike Derek Shepherd, who gave up on Meredith Grey once, thankfully, Patrick didn't do that in real life.
Their reconciliation news first came up when the two were holding hands in Paris, looking like a couple who were still completely in love. Patrick admitted that the idea of not being together with Jillian was "terrifying." Patrick was willing to do whatever it takes to get back with her, he said.
"It's always destabilizing when you're potentially breaking up a family, or you have a big section of your life that's ending," he continued speaking with People. The first step that they did to save their marriage was couple counseling. And the duo couldn't be more grateful they decided to go there.
Apart from not wanting to tear their families apart, Patrick and Jillian had always wanted to be good role models for their kids. How would they expect their children to solve their problems if their parents couldn't solve them?
"We wanted to be role models for our kids. Like, okay, if you have differences, you can work them out," the couple stated.
Patrick Doesn't Mind to Give Up His Hobbies to Have More Time with the Family
Apart from working on their marriage issues, Patrick and his wife are always trying to be good parents. They might not always have much time to spend with them, but they make sure that they are a hundred percent present there when they do. Their lives after their reconciliation go pretty well.
Patrick and Jillian's kids are Talula, Sullivan, and Darby. Sullivan and Darby are twins, and Talula was born three years after they married.
When it comes to his role as a father at home, Patrick admitted that his big-name Hollywood never impressed their kids. When he was at home, he was a "regular dad." He even said to ET that their kids regularly "making fun of him."
"They don't let me take myself too seriously. I mean, I'm just 'Dad.' So, either you're a 'Cool Dad' or not. It depends on where they are at in their development and age," the actor proudly said.
Patrick also didn't mind giving up one of his passions besides acting; Patrick loves car racing. And, it wasn't convenient for him and his family to keep doing that when he already had a responsibility as a father and a husband. At this point, we can't help but strike in awe of Patrick's wisdom in life.
"You can only do one thing at a time and do it well. I learned to prioritize. Our union has to be the priority," Patrick made a statement in one of his interviews. Therefore, giving up racing was worth it so long that he could still be the best man for his family.
Until now, Patrick and Jillian continued to live happily with their family, and we're optimistic that nothing could ever break their marriage again.
A Very Messy Married Life with Rocky Parker
We finally come to the part when Patrick Dempsey had a rough married life with the ex-wife we've been talking about. When Patrick and Jillian could only meet at Jillian's saloon, Patrick's marriage with Rocky Parker was at rock bottom.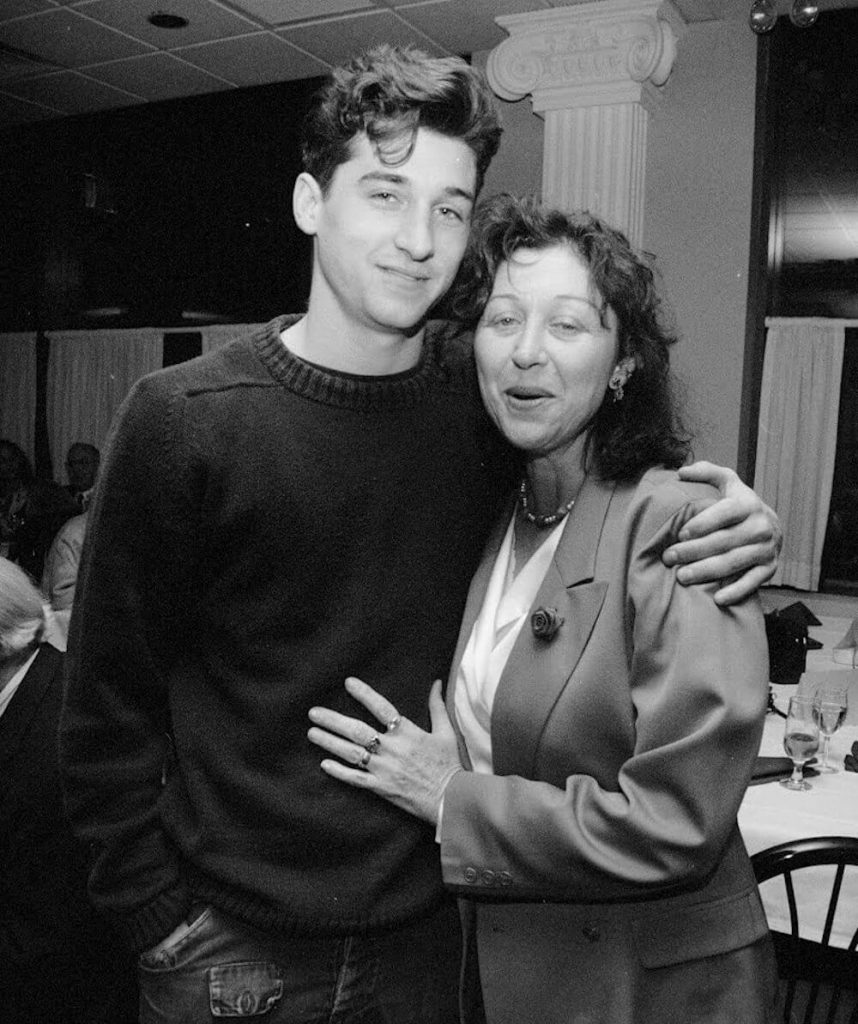 Patrick's marriage with Rocky used to be the hottest topic for all. At that time, Patrick was just a 21 years old guy. Meanwhile, Rocky was twice older than him. Even more, she was 47 at that time. So, how could these two even get married in the first place?
Of course, Patrick and Rocky met on the movie set. They were working together at the play called Brighton Beach Memoirs when Patrick was still eighteen years old. A teenager who just started to have a promising career in Hollywood.
In the play, Rocky starred as his aunt, who later became his manager in real life – and his wife, too. However, their decision to tie the knot wasn't without any preparation like some of you guys might expect. The two were already dating for three years before being husband and wife.
The Real Reason for Patrick Dempsey and Rocky's Divorce
Even though we all agree that Patrick sounds like a very wise man and a good father, his marriage with Rocky ended due to the domestic abuse allegations, during their work in Can't Buy Me, Love, Patrick was alleged to hit Rocky so bad to the point when she developed arthritis.
According to Rocky, it wasn't the first time Patrick did the abuse. However, Patrick never admitted doing all of that, and all those allegations turned out to have no proof. So, if none of the allegations were proven, does that mean that Patrick's ex-wife was lying? Or was Patrick just too good to cover it all? We never knew the truth until now, but it did indicate that they didn't split amicably.
The allegations were all written in Rocky's divorce paper at the Los Angeles Superior Court. In the report, she wrote that she was willing to "put up with Patrick's physical abuse because she loved him."
Not only that, but she also wrote, "While we were on the set of his 1987 movie Can't Buy Me, Love, he beat me up because he claimed he 'wanted to see what it was like to beat up a woman!' I now suffer from arthritis in my hand." That was a hefty accusation. And finally, in 1994, their divorce was finalized, and surprisingly, in 2006, Rocky withdrew her allegations.
All the horrible things aside, though, Rocky passed away in 2014 due to throat and lung cancer when she was 74 years old. It was sad news for him, too.