Hayley Atwell Boyfriend List: Who Is She Dating 2023?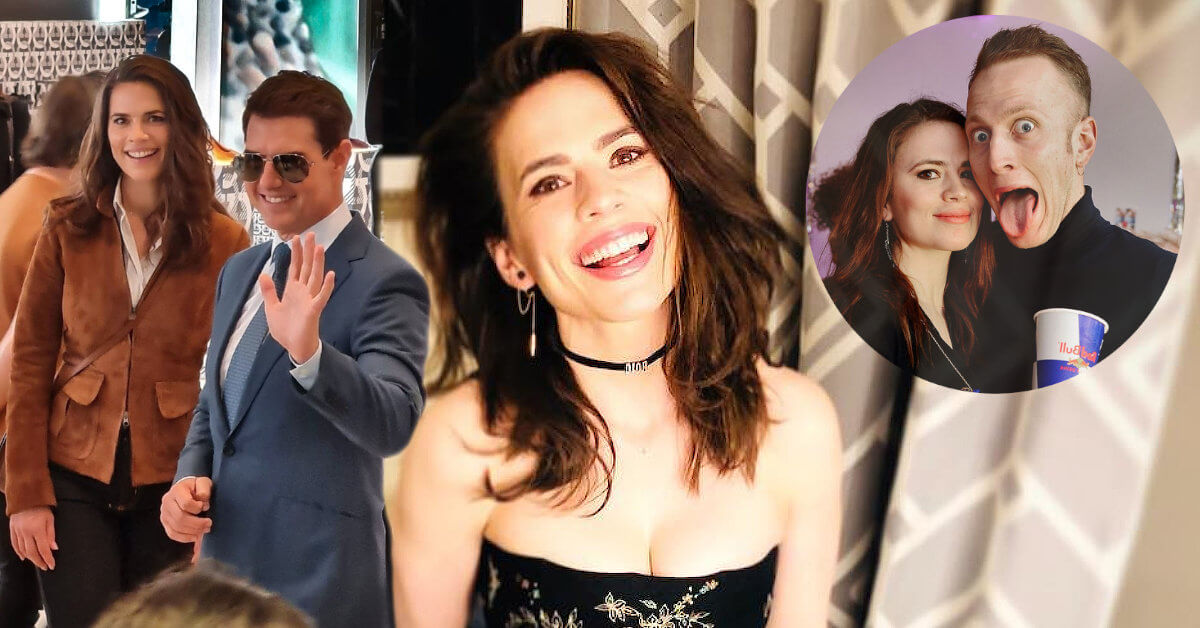 For anyone who has been waiting for the newest Mission: Impossible movie, then you must've known the actress who will play alongside Tom Cruise in there: Hayley Atwell. Not only that, some media reported that she's romantically linked with Tom! 
Hayley gained massive international recognition after MCU films, such as Captain America: The Winter Soldier and Captain America: The First Avenger.
Her name is often talked about because she has a great choice in men. Apart from Tom, who else that Hayley ever dated in the past?
Does Hayley Atwell Have a Boyfriend?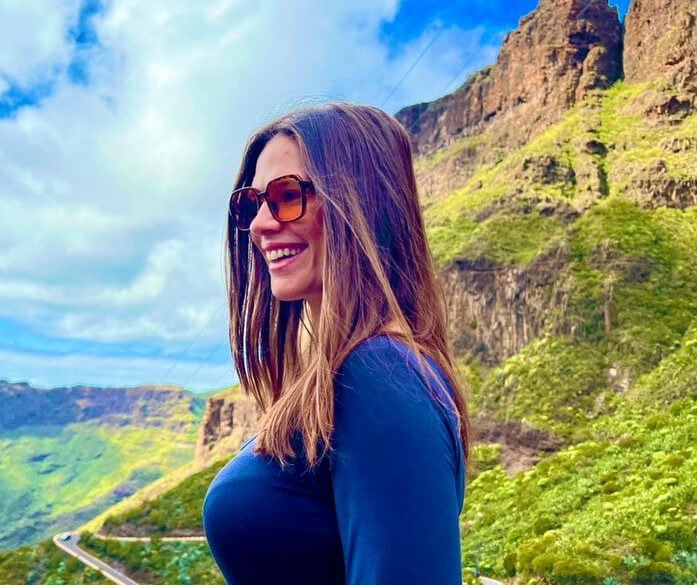 Hayley Atwell is not like other celebrities: while most actresses love to put themselves out there for the sake of attention and Hollywood drama, Hayley seemed to have no interest in that.
We can see from Hayley's social media that she's more comfortable spending time reading books that she's passionate about rather than having a famous beau.
Even though some people still talk, of course. Her name is often linked to high-quality men, but whether or not it was her official relationship is another question. It doesn't mean that she's never fallen in love with anyone, though!
Hayley also hardly addresses her love life with the media. So, what can we know from Hayley's personal life and relationships?
Hayley's latest relationship news is when she marries a man whose identity she did not reveal. Finally, she revealed that he works as a doctor and he was Hayley's friend during her childhood!
Some fans always wonder how someone like Hayley could manage a relationship with someone outside of the acting world. Well, according to some media, Hayley and his doctor-mysterious-beau didn't meet all the time – they just always kept in touch and had known each other since they were little kids.
The two grew up in London, and the doctor was reported to be 100% British. Sadly, their relationship seemed to end too soon.
On Having Tom Cruise by Her Side During the Whole Mission: Impossible 7
Her relationship with the mystery man didn't end up well – they broke up not long after the news came up. Since then, Hayley has been romantically linked to the iconic Ethan Hunt: the one and only Tom Cruise. Does the romance spark between Hayley and Tom?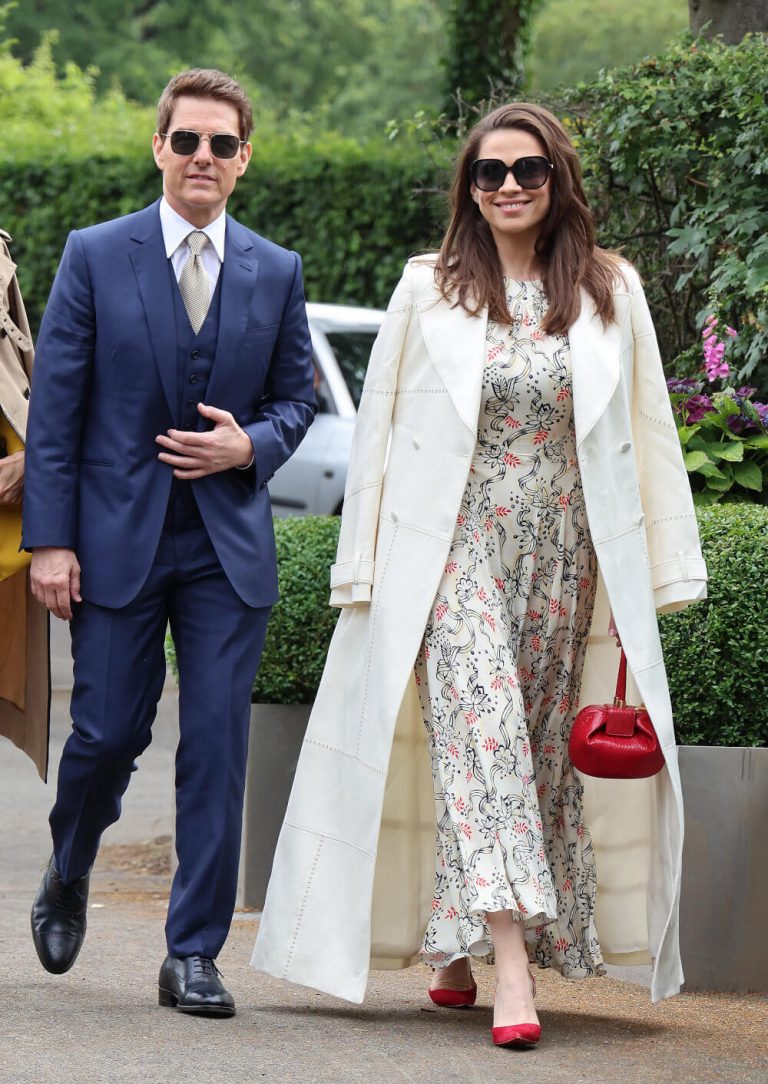 Their relationships haven't been confirmed by any of them, but the two were seen enjoying each other's company a lot. Some paparazzi even spotted Tom Cruise and Hayley Atwell watching Wimbledon together last July.
Even though the two didn't explicitly speak or confirm their relationship, we can see that they were head over heels for each other! According to some reports, Hayley and Tom even spent their quarantines together. But, before we can enjoy more moments of them, the couple were reported splitting already last September.
The news reported that Tom and Hayley started dating in December 2020. They kept the whole relationship away from the spotlight. According to The Sun, near a year of their first anniversary, the couple agreed to be "just friends." But, how was their journey, and what things that they both have gone through together?
First of all, of course, the filming process of Mission: Impossible 7 couldn't run smoothly due to COVID-19. But, despite all of that, the two grew even closer than before.
"It has been a very intense period of filming together," told one of the sources inside the filming process. "They got on well – and they're both very good-looking Hollywood stars, so it made for a good match."
Yes, we all agree on that one!
Tom and Hayley's relationship pretty much only lasted during the filming process and ended after it was done. However, it doesn't mean that what they had wasn't real.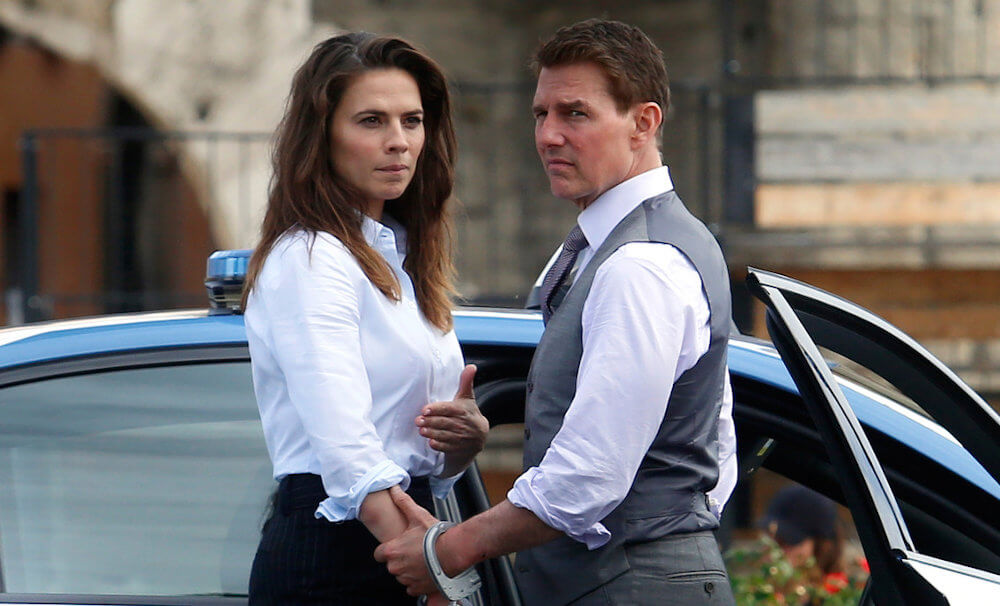 Tom and Hayley hit it off since day one, according to The Sun. They had fun together, and both of them seemed to have been willing to work on their relationship. Tom and Hayley had been meeting up after hours, the source said.
The filming process has a very tight schedule, so it would be impossible to spend time with anyone outside the movie production crew. And, for some actors, it's always nice to have someone beside them that could give them support, right?
The reason for their breakup wasn't clear. Still, some media reported it was due to Tom's pack and always full-on schedules, so the relationship just ran its course.
"Tom has several other commitments coming up and is always shooting around by private helicopter and jet," revealed the source. For an actor as big as Tom Cruise, we believe it.
Looking Perfectly Fine with Her Model Beau, Evan Jones
If you think Tom Cruise is Hayley's hottest ex, wait until you find out who Hayley was before dating Tom.
Hayley always knows how to be the center of attention. In the 2014 Laurence Olivier Awards, she stole all of everybody's eyes there because not only did she look stunning, but also because she came with her model and musician beau, Evan Jones.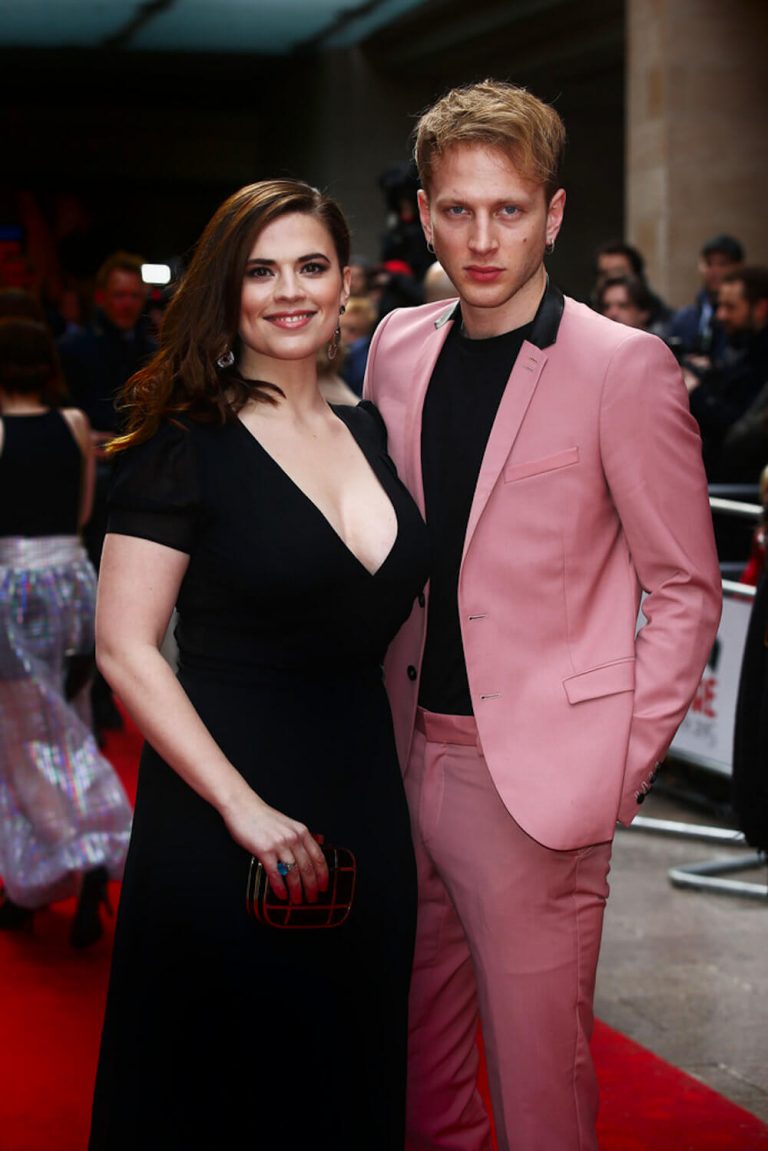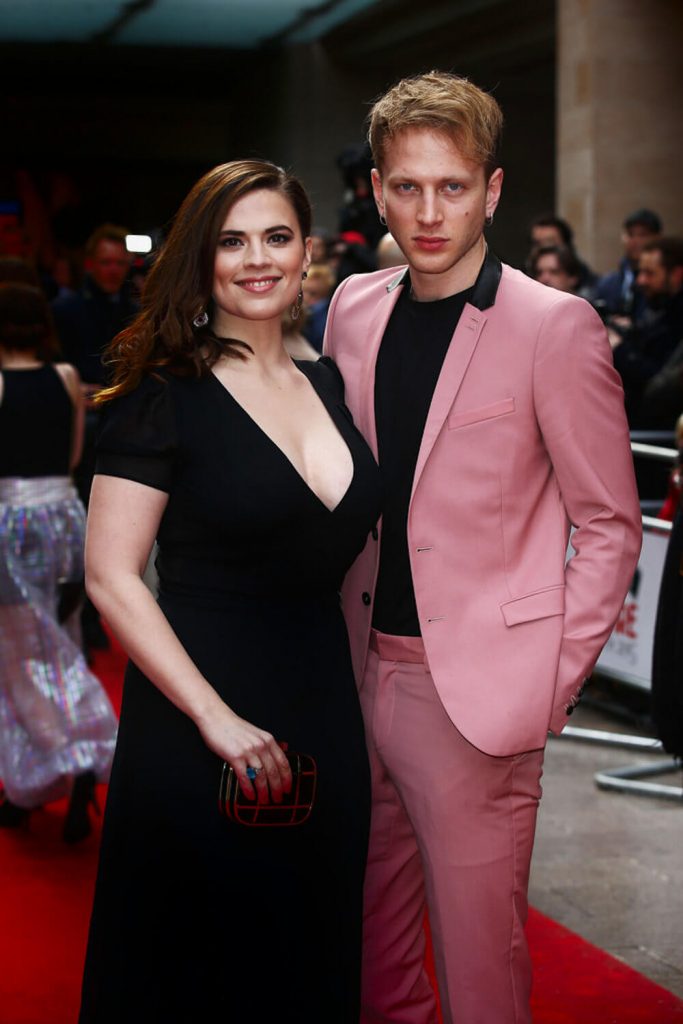 Despite their nine-year-old difference, the couple was far away from any drama. However, it never ceased to amaze people with their appearances.
At the Laurence Olivier Awards, Hayley was wearing a fitted white gown with matching shoes. She looks so simple yet classy and elegant. Evan, walking beside her while holding her hand, looked so stylish with a navy suit from the House of Tautz.
Their looks didn't only dazzle people at the Award. Evan and Hayley also photographed together for the Hunger Magazine cover for their Mighty Blighty edition. Captured in a black-and-white photograph style, the two looked amazing, as usual.
However, the story ended differently with Evan. Hayley usually likes to keep her romantic life private. But, when she broke up with Evan, she announced it on her Instagram and Twitter. At that time, she said that she wanted to "keep it real."
"Breakups don't have to be a bad thing. I will always love this boy," wrote Hayley on Twitter, which Evan retweeted.
Even though Hayley wasn't open about the reason behind the split, the media speculate it was due to Hayley's moving to Los Angeles. She had to because she was in the middle of shooting as Agent Carter. However, the breakup was still amicable, and they confirmed that nothing too tense was going on between them. Well, don't we all love a mature couple like this?
Hayley Got in a Car Accident with Stephen Merchant?!
Before Hayley's sweet relationship with Evan Jones, she was rumored with Stephen Merchant from The Office. However, the rumor was not quite ordinary because the two reported having a car accident in 2015.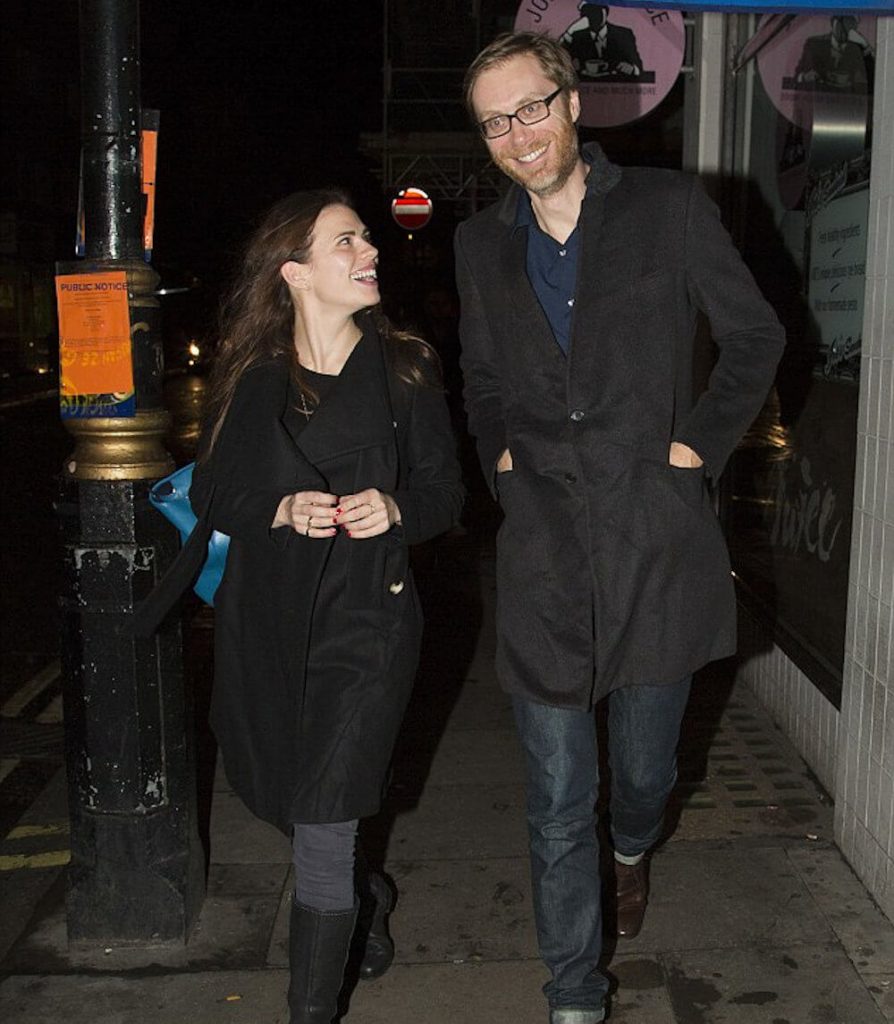 The couple was first spotted together enjoying a night light out in London in February 2015. Not long after that, the news reported that Stephen and Hayley had a car crash in California, and they both got severe injuries.
However, Hayley herself denied the rumor, spitting humor when addressing the car crash news.
"We were photographed coming out of the Groucho (nightclub) together," the actress said. "The next thing I know, I'm eating cereal in my pajamas, and I get a tweet saying, 'Hayley Atwell in a car accident with Stephen Merchant,' so I texted him and said, 'Apparently we are in a car accident together. Are we OK?" LOL. Who came up with this rumor in the first place anyway?!
Hayley also denied the rumor about dating Stephen. The two were close and enjoyed spending time together, but apparently, they weren't dating.
Some people had a hard time believing in her statement, though, since in their pictures, they seem to can't hide their smiles towards each other.
Some paparazzi took their photo exiting the Groucho together, as Hayley said earlier, and the two were holding hands and sharing laughs while looking at each other's eyes. So how are they not dating?
But, as bad as we want them to be a real-life couple, Hayley had clarified, and The Office guy also seemed not too interested in clearing things up. So I guess they are indeed just good friends, folks.
Some Pictures that Captured Hayley Atwell and Paul Wilson Kissing in Dublin
Back in 2012, Hayley had another rumor with a handsome bassist from Snow Patrol, Paul Wilson. The pair were caught holding hands and kissing in Dublin. They went there together, specifically on 24 May 2012.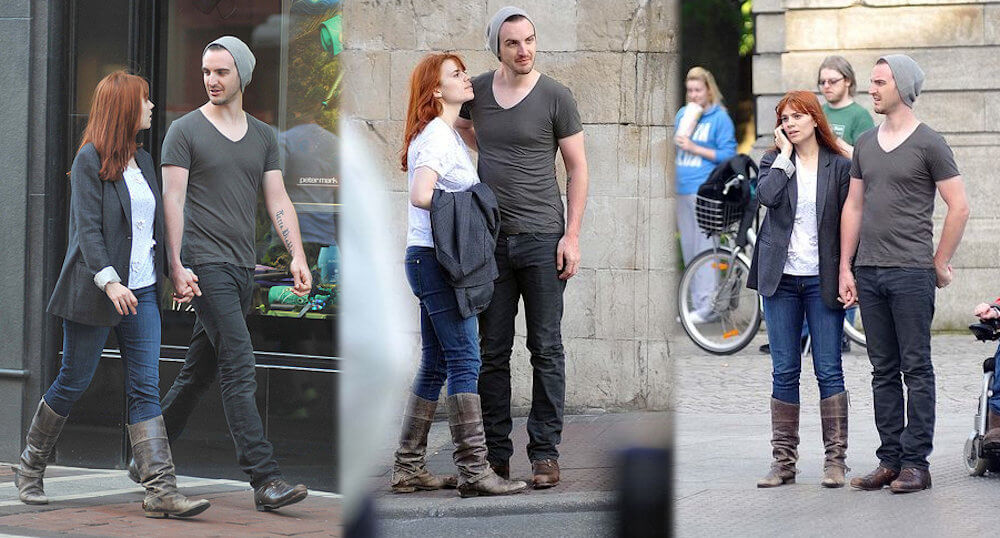 In the picture, Paul was wearing a black T-shirt and black pants. Hayley seems to match his outfit: she wore a black blouse with a white shirt, paired with jeans and black booths. Hayley always looked good in every picture. And walking together with Paul Wilson, just strolling around the city, made us imagine how compatible the two looked like a couple.
However, Hayley denied the rumor again. This time, she said that the man in the picture was not Paul Wilson, and the media had wrongly identified him. She didn't give out the man's identity, though.