Who is Tom Cruise Wife? Is He Dating Anyone?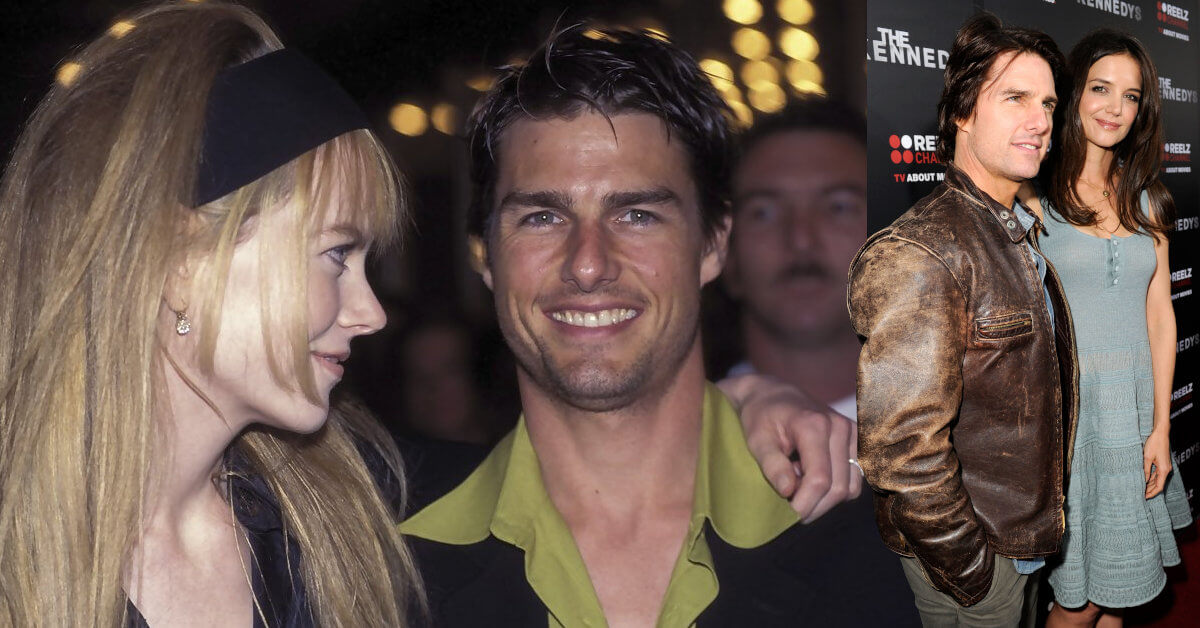 Tom Cruise is an American actor and producer best known for his role in Mission: Impossible and Top Gun. He also received various prestigious awards such as the Golden Globe Awards (he received three of them) and was also nominated for Academy Awards (three times as well).
He is like a full package: handsome face, athletic body, and pretty good talent in acting and being a producer.
He also has a reputation for having A-lists ex-girlfriends and wives. He also has a lot of controversy in his love story in the past. Here are some lists of them:
Tom Cruise and His Wife Katie Holmes
Katie Holmes is also an American actress and producer. She played in various big hit movies and is famous for her role in the TV series Dawson's Creek. Her relationship with Tom Cruise was, by far, had become Tom's most serious relationship.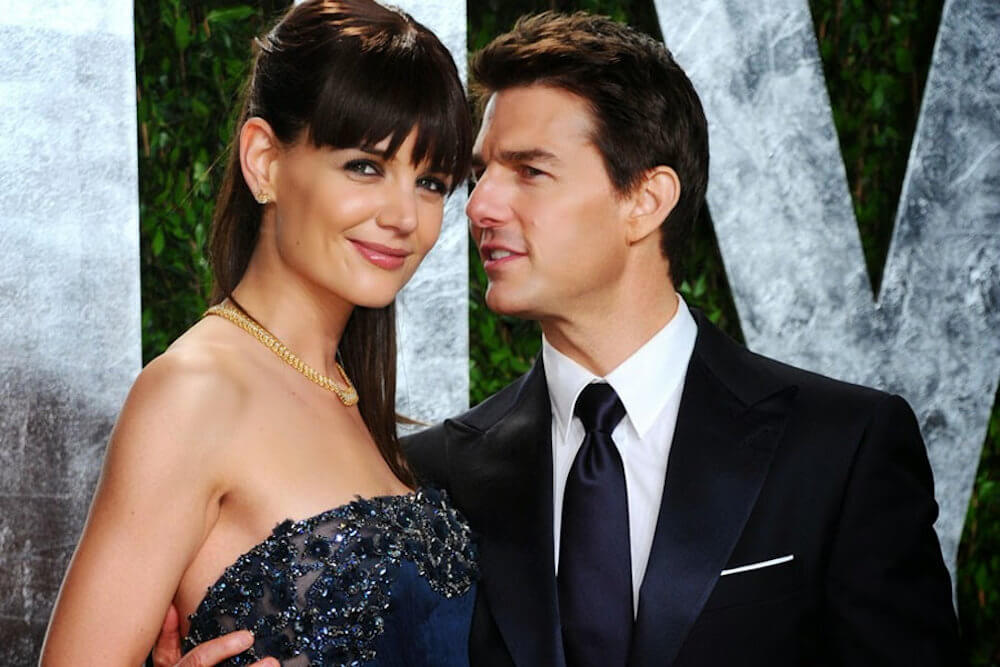 They began dating in April 2005 and made their first appearance in Rome. They were seen together as a cute and lovey-dovey couple. Before they dated in 2005, Katie Holmes declared that he had a huge crush on Tom in 2004.
Katie got engaged with Chris Klein first; then, they split in March 2005. So right one month after her split with Chris, Katie didn't waste any time and dated Tom right away. Seems like a dream come true right there.
Both Tom Cruise and Katie Holmes were comfortable showing their love for each other in public. Tom's famous interview in Oprah Winfrey, where he jumps off the couch saying, "I love Katie!" that was seen as too much for many people, was one of the examples. Their picture of kissing each other and holding hands also was all over the internet.
They then got engaged on June 16, 2005, and soon expecting a baby in October 2005. In less than a year, their relationships moved pretty fast. And then they became husband and wife on November 18, 2006, soon after their first daughter, Suri was born.
But, their relationship didn't always fill with good news. Tom Cruise was publicly known as a member of the Scientology church, and he holds his religion seriously that it affected some of his personal life – including love life.
Though Katie also said that she was planning to convert to Scientology, many sources have stated Tom's failed relationships in the past were influenced by strict and controlling Scientology rules. His relationship with Katie was no different.
As we've seen that their relationship moved really fast (in less than a year), their Divorce went pretty fast as well. In June 2012, their divorce rumors came up to the media. And soon after that, everything changed.
Almost a Decade of Being Together with Katie Holmes but Got Divorce
In June 2012, Katie filed Divorce with Tom. The main reason behind her action remained unclear. Some media argued she blamed it all on Tom's devotion to Scientology church, but we can't be sure of that yet because neither of them made a public statement regarding that.
The whole of 2012 was their divorce process and taking care of Suri. It must've been a hard time for Tom and Katie. In 2013, they officially split.
Though Toms's handsome face and charming persona remain after the Divorce, Tom didn't really date or had a serious relationship with anyone. He kept kicking ass in his movies, but he seemed like he got traumatized by his last relationship.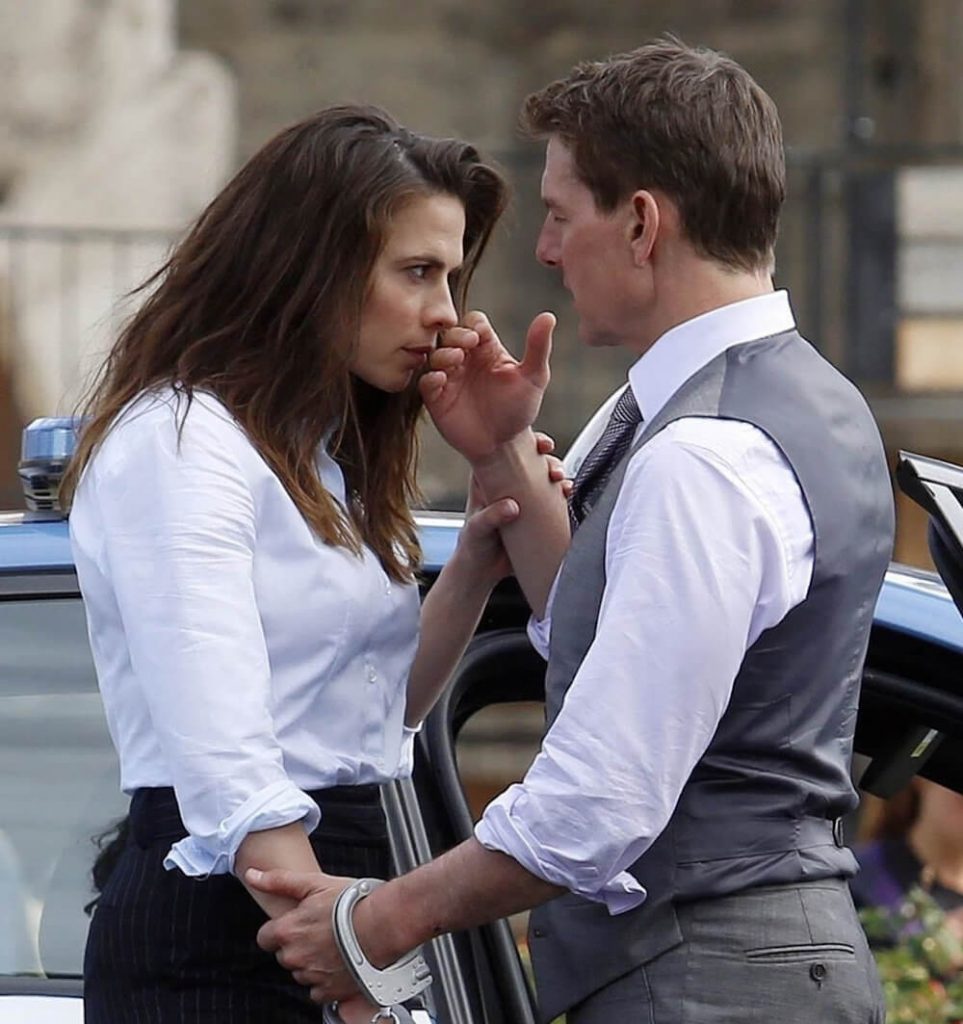 There were rumors that Tom was romantically involved with his costars in Mission: Impossible 7. They were Cynthia Jorge and then Hayley Atwell. But his relationship with them remained rumors, though Tom neither confirm nor deny that rumor.
Nazanin Boniadi's Mission to be Tom Cruise's Girlfriend
Nazanin Boniadi is a British actress. Born in Iran but raised in London, she was a big star in Homeland as a CIA agent. Her story as Tom Cruise's girlfriend was closely related to Scientology's influence as well.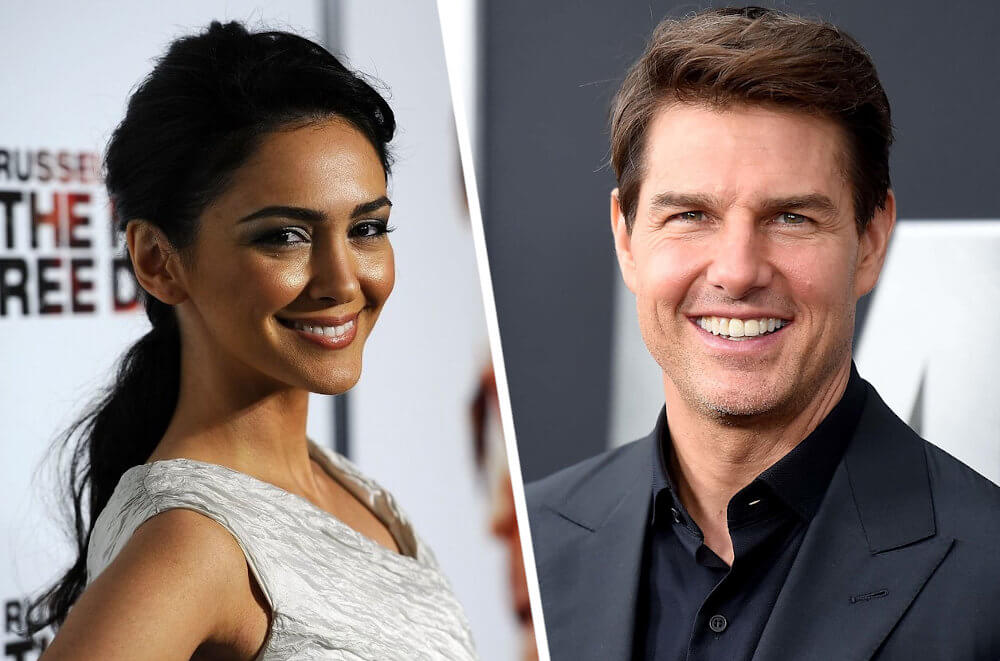 Tom and Nazanin's dating news was first heard back in November 2004, when Nazanin flew to New York to see Tom. But, her first trip to New York at that time was arranged by Scientology church, set particularly to do a mission as "Tom Cruise's girlfriend."
Shocking enough? Well, we have more information about this. After Tom's split with Nicole Kidman and Penelope Cruz, Tom desperately needed a new girlfriend (or even better, a wife), and that was when the church took their part to help. Making sure that his new girlfriend was also a Scientologist, they chose Nazanin Boniadi as a perfect candidate.
Their first date went well. They were seen together having dinner and then went to Rockefeller Center. Tom said in one of his interviews that he suddenly clicked with Nazanin.
But, their relationship didn't last long. So many church influences in both of their lives, Nazanin became fed up, and Tom became detached from her. Accusing Nazanin as "deviant" to the church, Tom then decided to break up with her, just like that.
Tom's dedication to the Scientology church had been influencing pretty much his whole life. And when it comes to his love life, well, the church had a major control in it too.
Two Years and a Half with Penelope Cruz
Penelope Cruz is a Spanish actress and a model. She was Tom Cruise's costar in Vanilla Sky, and they had great chemistry not only onscreen but also in real life.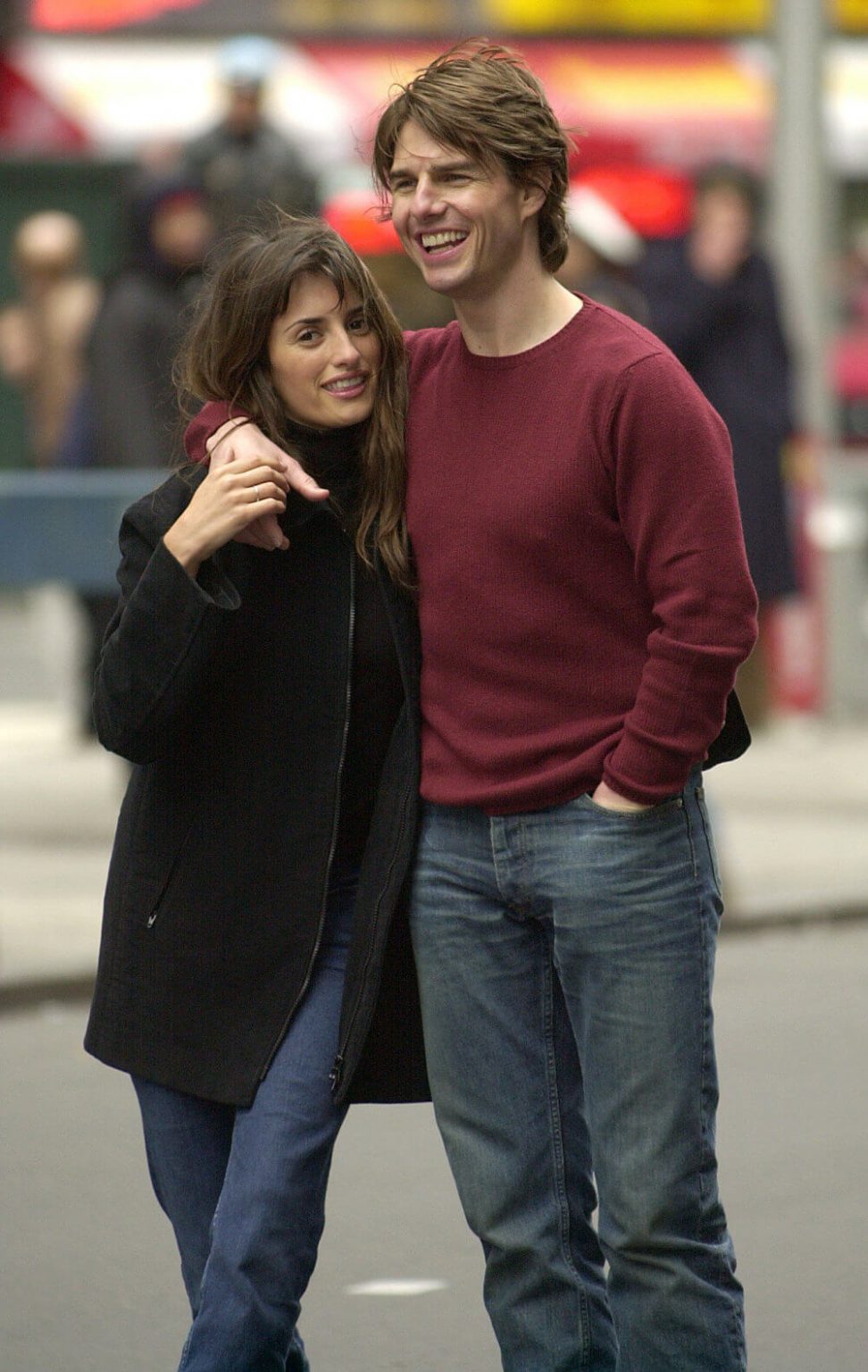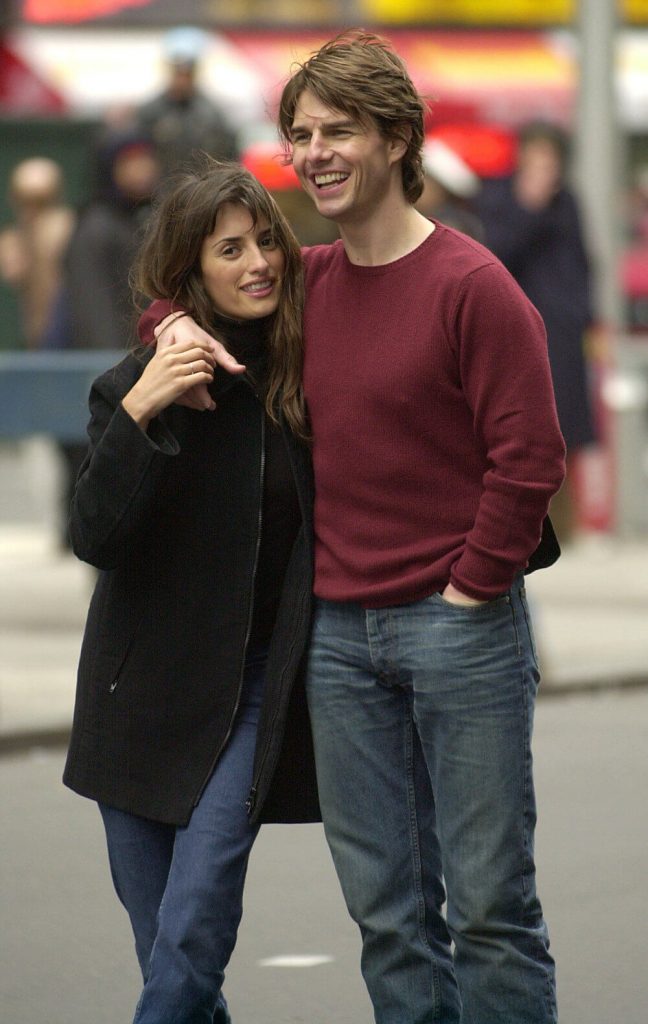 When they worked together in the movie, Nicole Kidman was still Cruise's wife. Though Cruz and Cruise didn't deny that their chemistry was there since day one, Cruz respected that fact and kept their relationship as a good friend only.
In fact, Cruz declared that she was never really in any romantic relationship with her costar when they still work together. She stated that in her interviews with The Telegraph: "I've never fallen in love with someone I'm working with."
In July 2001, not long after they were done working together and Cruise had divorced Nicole Kidman, they made it official. Six months after his Divorce, to be exact. Since then, they spent a lot of time together in public and showed love for each other passionately.
A lot of Tom Cruise fans would agree that his relationship with Penelope Cruz, though not the longest, but was the most romantic one. That was because Cruise publicly told a story about how he liked to cook her favorite food when she came home, prepare the bath for her to relax, and all the romantic and sweet kind of stuff. Tom Cruise was really a keeper.
They were together for two and a half years; they broke up in January 2004. Unlike Cruise's chaotic breakup, his relationship with Cruz was different. Their breakup was told as their mutual agreement and nothing like a big fight or other person involved in their breakups.
The main reason for their split, though, wasn't really clear. They didn't really tell the media about that. At least we knew that it was an amicable one.
Tom Cruise Was Previously Married to His First Wife Nicole Kidman
Nicole Kidman is an American-Australian actress that met Tom Cruise in Days of Thunder back in 1989. A year after their first encounter, they decided to get married. Nicole Kidman had been Tom Cruise's wife for more than a decade, and they adopted two children together. What on earth could possibly make this relationship ended?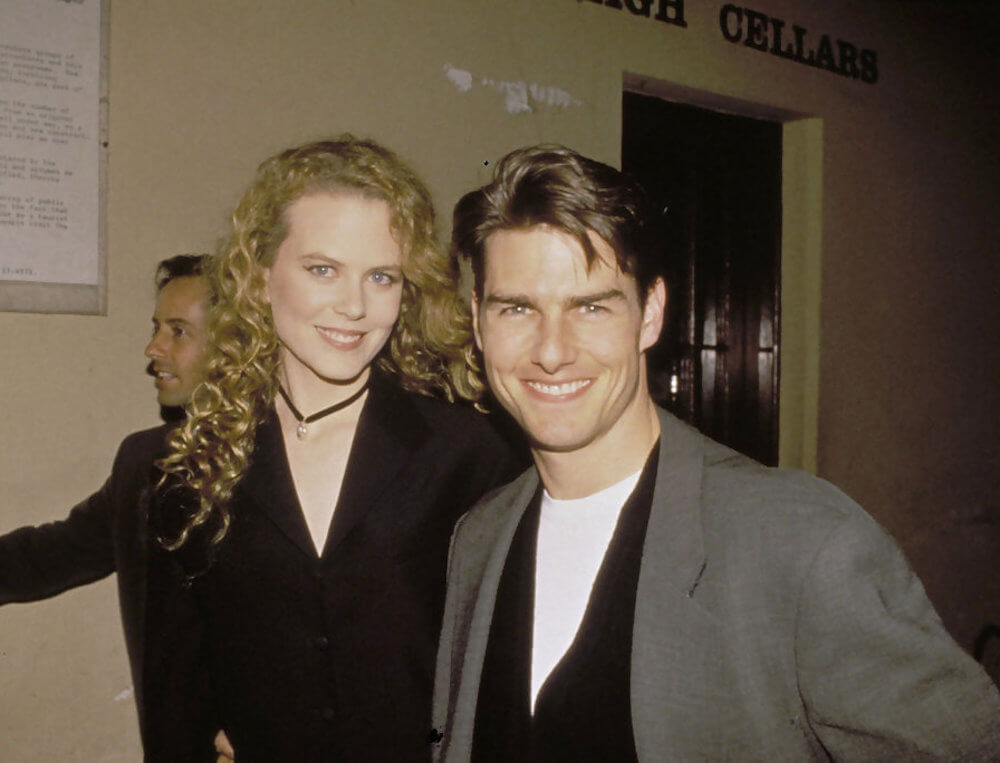 Tom's relationship with Nicole had been nothing but a lovely one. Looking at the fact that Nicole didn't even want to get married in the first place, but she changed her mind once she knew Tom. And also, Nicole said in one of her interviews that she would give absolutely everything for Tom. And it worked both ways because Tom also seemed to love her very much.
During their marriage in 1990 until 2001, Nicole said that Tom was a very romantic, caring, and extraordinary man. In 2001, when Tom filed the Divorce and asked for the custody of two children that they adopted, Nicole was having a breakdown. Even Nicole said in her interview with People that she wasn't sure if she ever wanted to get married and be in a relationship again because it took a very long time to heal.
Though the Divorce was one-sided, and Nicole was heavily impacted by that, they remained good friends. No bad words came from both of them, indicates that what they had back then was real, and they respected each other. Even Tom said in his interviews with Nine Entertainment that he loved him, Nicole, and their children very much, and he wanted Nicole to always be happy.
The reason for their split, as some sources stated, was due to Tom's beliefs in Scientology. The church was rumored not to accept Nicole as Tom's wife because she couldn't give up her Buddhist beliefs. When it comes to this Scientology business, well, we can never know for sure what really happened behind the doors.