James Corden Is Married to Wife Julia Carey: Details On Their Relationship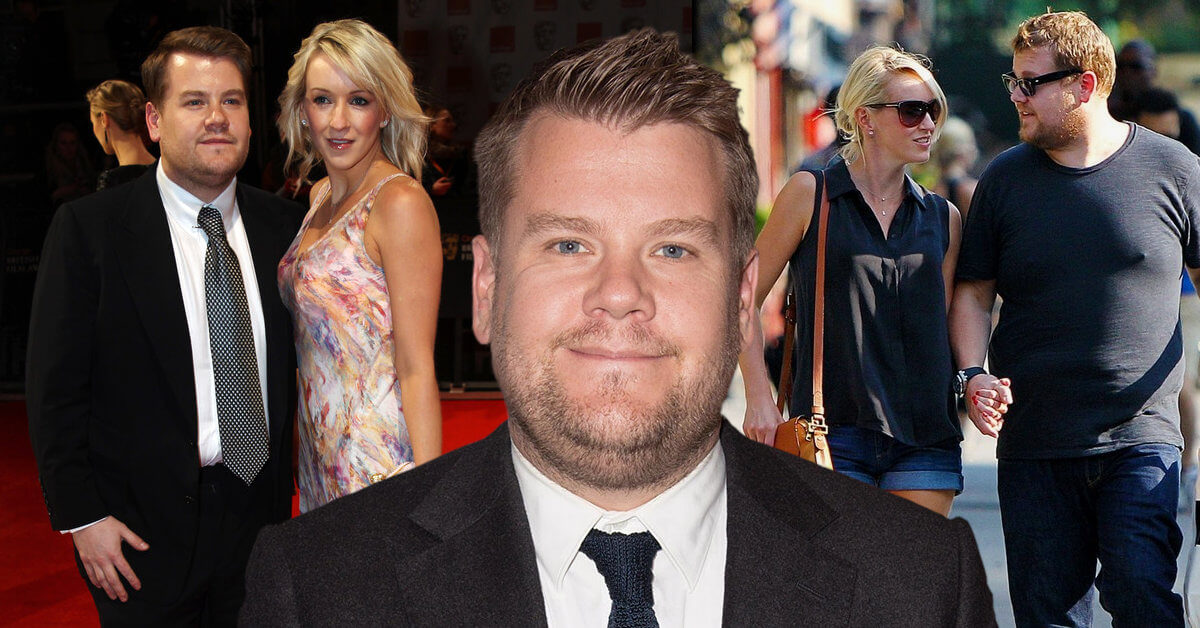 The Late Late Show host and a carpool karaoke king, James Corden, has been quite a big deal in the entertainment industry. Besides being a comedian and an actor, the Gavin & Stacey star is also a producer, singer. He's now a YouTuber with millions of subscribers and viewers (as he deserves).
A list of awards such as BAFTA Awards, British Comedy Awards, and Primetime Creative Arts Emmy Award are all James' proof that he is THAT good. But, little did people know that James is pretty well-rounded in his personal life, too, especially when it comes to his wife and children.
Who is James Corden Wife, Julia Carey
James Corden might be too funny to be in a committed relationship, and we might think that he's the kind of guy who enjoys being single too much. James has been a married man for nearly ten years, contrary to popular beliefs.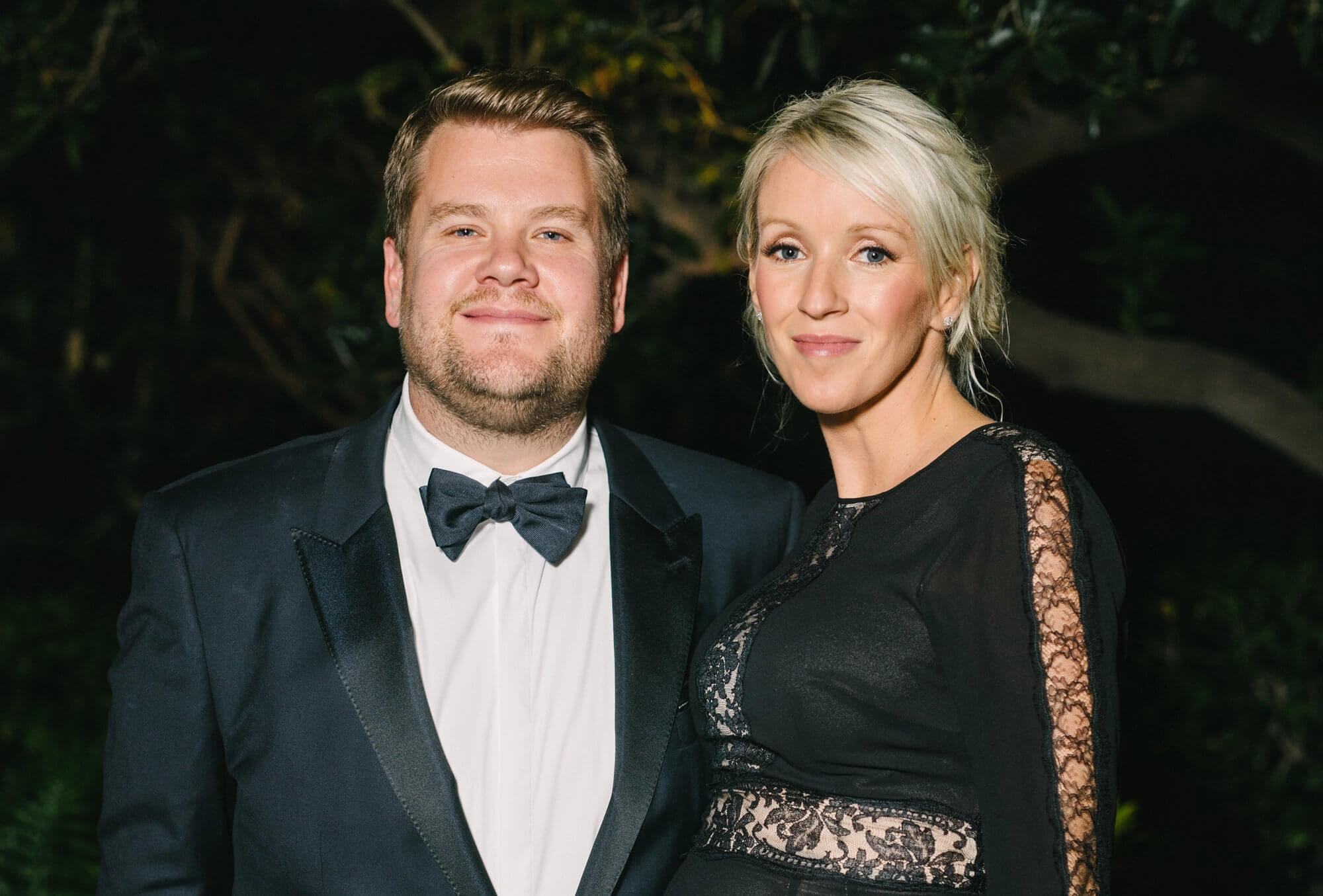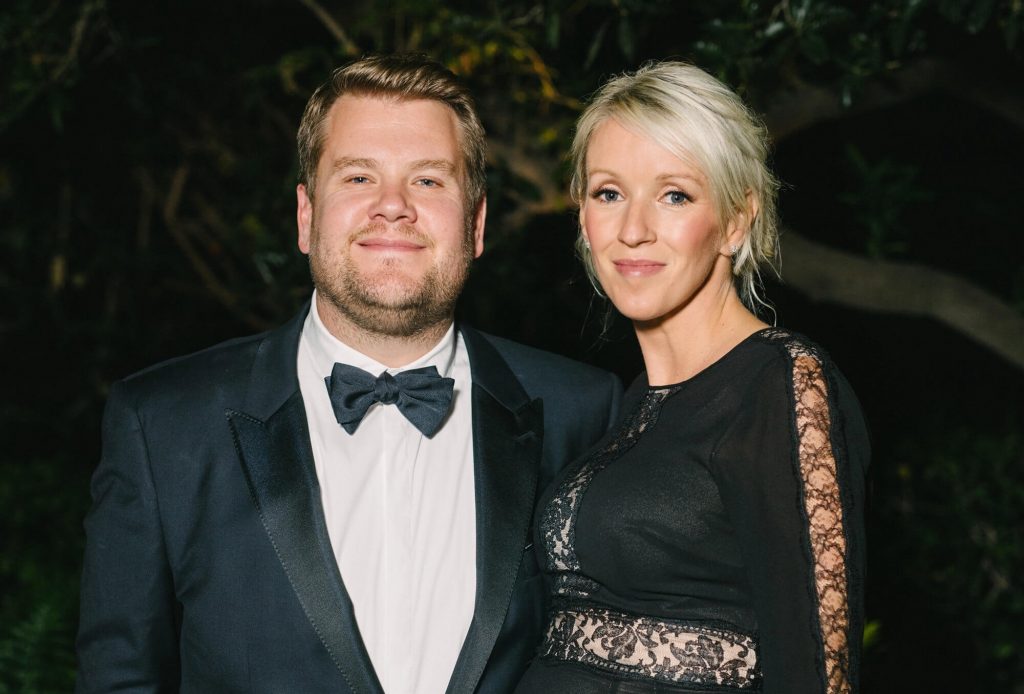 James has been married to a famous producer, Julia Carey, since September 2021. They shared three kids together and are currently living their happiest lives.
Every celebrity has their own way of maintaining their relationships. For James and Julie, it might be because they both enjoy staying in instead of going out and meeting a lot of people.
"At the end of the night, we had a little sort of smooch in the back of a cab. And I said, 'What are you doing on Saturday night? Do you want to stay in and do nothing? And then we could also do nothing on Sunday night. And then if you want to, we can go to work and do nothing on Monday, and we could do nothing on Tuesday.
And then my hunch is if we do enough of nothing, then that nothing might become something. And how do you feel about that?" recalled James while he hosted The Late Late Show last September.
For the records, that moment of smooching in the back of a cab happened before they even began dating. And even more surprising, it was the first time they met. Well, we can see that the attraction for each other was already there.
The two got engaged in 2010 in the Maldives on Christmas Day. And also, on the day when they were officially engaged, Julia was pregnant with their first kid. Max. What else could be more awesome than that?!
James and Julia tied the knot two years later. James had been all excited about being a father and finally getting married to the love of his life. He couldn't stop gushing about it, even sharing that excitement in his speech when James won the Tony Awards.
"My girlfriend Julia gave birth to our son like five days before we started rehearsals," James opened his speech.
He continued, "I can't wait to marry her. Seriously, I would not be holding this if it wasn't for her." And all the audience could see how flattered and happy Julia was at that moment.
James Approached Julia with a Cheesy Pickup Line and Straight Planning a Future with Her
After knowing how sweet and romantic they are as a husband and wife, don't y'all want to know how these two actually met for the first time? The story was quite extraordinary, too.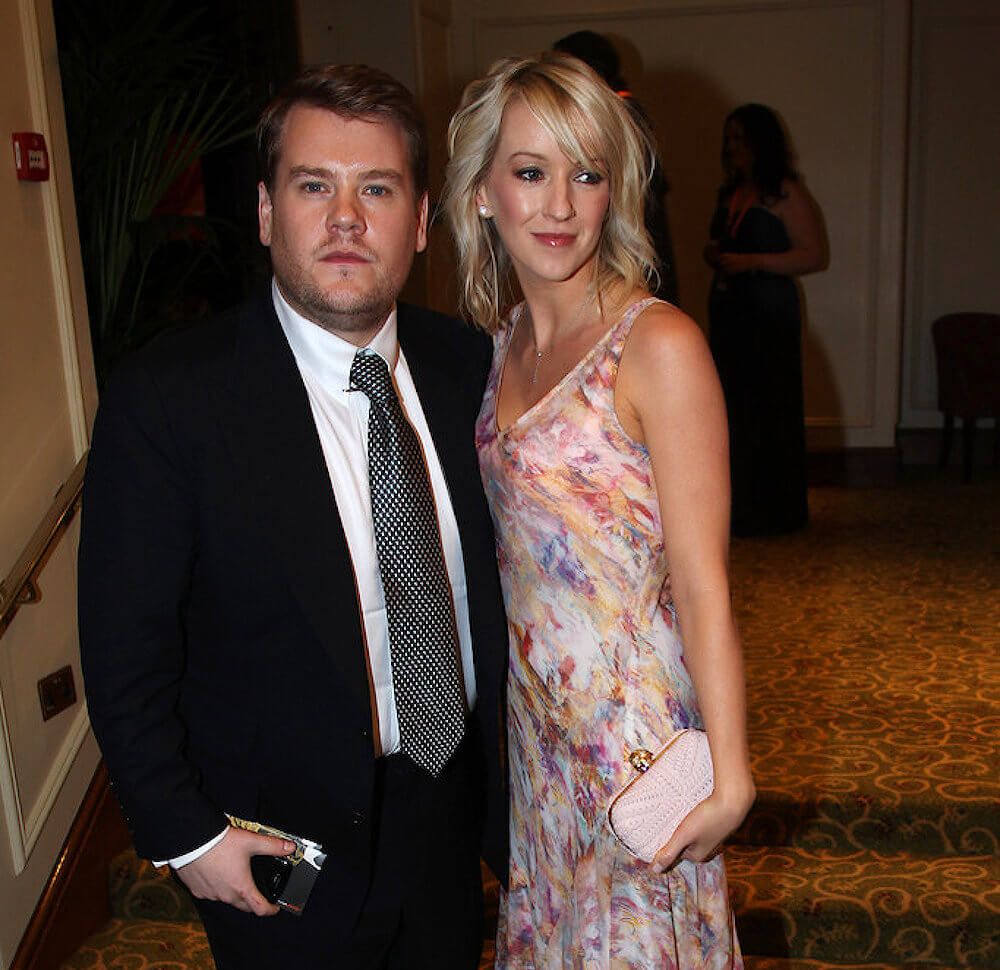 It was through a mutual friend. James and Julia were at an event that was held by the actor Dominic Cooper, and Dominic introduced them. But, it was all James' bold move that started everything.
"Hi Jules, you might be the most beautiful woman in the world." LOL. Too cheesy, James.
That pickup line clearly worked out, though. James and Julie then enjoyed the rest of the party chatting with each other and jokingly planned to live together in the future.
"I was like,' How many children are we going to have? Are we going to have a dog?" Little did they know that it would become a reality. Did they already plan to have three kids, though? LOL.
They went back together and smooch at the back of the cab on their way home.
On James Corden Success in Losing 35lbs in Three Months
Their marriage seems out of reach from any drama and all. Despite their ever-increasing working hours, the two are great parents for their kids as well. James is a father of three: Carey, Max, and Charlotte. James never missed announcing his happy news whenever he expected his new babies!
Entering fatherhood is something that James had always wanted and enjoyed doing, but he didn't deny it has its own struggle, especially when he had to go to England multiple times. However, he always tried his best to spend as much time as possible with his kid.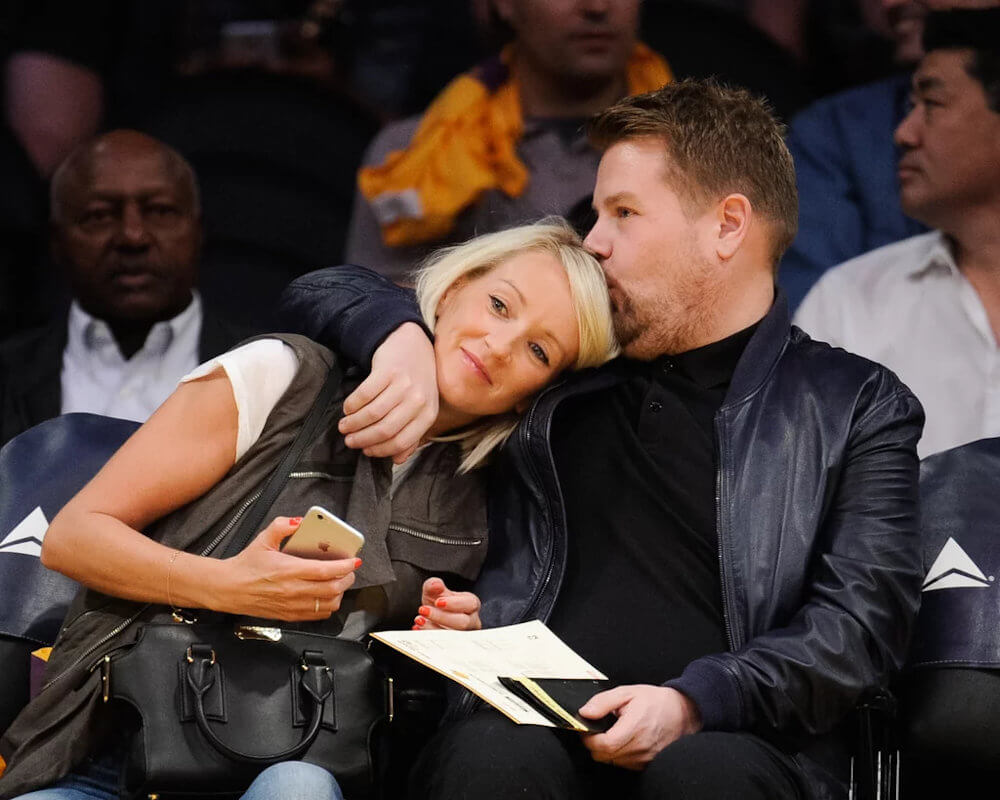 Last September, James was seen going to a basketball game at the Staples Center in LA with Max, his oldest kid and only son. Some media took James and Max's picture congratulating Steph Curry. Max seems like a big fan of basketball as well.
The kids are also his biggest motivation to lose weight and stay fit. Not because he wanted to teach kids that fat people are bad, big no. As James told People, the main reason is so he can enjoy playing sports with his kids more.
"I want to be better for my children and for my family. I don't want to wake up tired or feel embarrassed when I'm chasing my son on the soccer field, and I'm out of breath after three minutes," James answered jokingly.
He then added that the main problem is never about his weight but about the wellness that he's ready to tackle. Staying fit and healthy is way more important than caring too much to not look like what most people consider "fat"; especially for people who work in the movie industry, that thing could be quite tough to handle. But, thankfully, it was never in James' concern.
Doing all the diet is not easy, and James admitted that. James was doing a diet program called Weight Watchers, and all of his family tried that also. And more importantly, James gave Julia all the credit for his success in losing 35lbs in three months. He said that his wife "has been incredible" and "supportive."
"My wife has been incredible. With my whole journey with food," James added, still in his interview with People.
Looking at how James and Julia always treat each other well and prioritize their kids above all else makes us believe that they are indeed meant for each other. Their marriage is just too good to be true, and we need more couples like them!
James Corden Used to Have an On-and-off Relationship with Sheridan Smith, and He Considered to Marry Her
After knowing about how James approached Julia and how they live together and all makes us all wonder even more about James' relationship in the past. Has he always been that way? Does he always throw a cheesy pickup line to get a girl?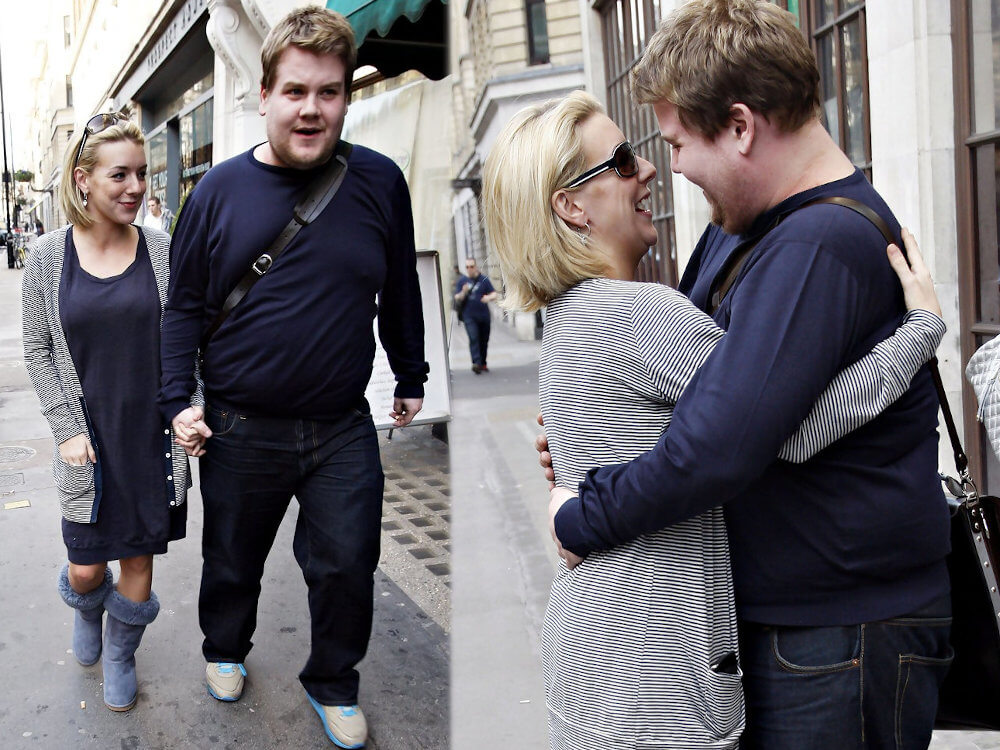 James had one other relationship in the past, and it was with the Snow White and the Huntsman 2 star, Sheridan Smith. However, their relationship didn't stay long, and it was an on-and-off kind of relationship. Even though the two rekindled once after they broke up, some of their fans knew that their relationship just was not working since day one.
James and Sheridan's relationship became the center of attention once after the actress told her story in her newest autobiography. In the book, she revealed how it felt like to date someone and struggle with depression simultaneously. It was the first time Sheridan was brave enough to open up publicly.
The duo met on the set of Gavin and Stacey, and James told in his interview multiple times about how much he "loves her," and he actually wanted to marry her.
"She is the love of my life, and I couldn't be happier," James spoke to the Daily Mirror.
These both Gavin & Stacey stars were dating for around two years, from 2007 to 2009. But, they broke up in the middle, and they never really disclosed the reason for their split. James was the one who confirmed the relationship, though. When they began dating and when they got back together after splitting for a while, James never hesitated to let the world know his relationship status.
However, Sheridan has her own way of telling her story. It took her more than ten years to talk about her relationship with James in her book.
The part where she talks about her relationship with James didn't give off too much information, apart from her dealing with depression and anxiety at that time. Sheridan mostly talked about her struggle working as an actress and having mental illnesses simultaneously.
However, she could overcome it, even though her latest relationship with her fiance Jamie Horn had to come to an end.