8 Motivational Josh Hutcherson Quotes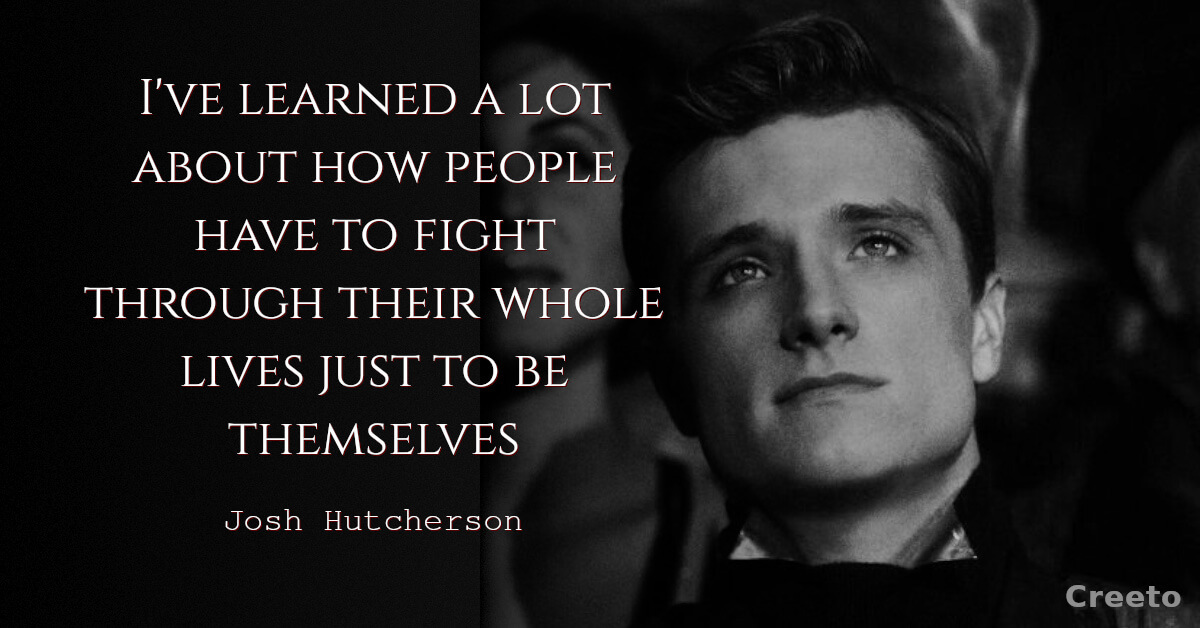 Josh Hutcherson was born on the 12th of October, 1992 in Kentucky. He is an American actor and producer who is famous for his role as Peeta Mellark in The Hunger Games film series.
Josh Hutcherson is well known for his performances in Little Manhattan, RV, Zathura, and Bridge to Terabithia.
Top 8 Inspiring Josh Hutcherson Quotes
Our lives are not just measured in years. They are measured in the lives we touch around us.

Everybody has their own problems. No matter how big you think yours are, there is someone else that has bigger problems or different problems.

Well, food's always the way to anybody's heart, I think, guy or girl.

I've learned a lot about how people have to fight through their whole lives just to be themselves.

Oh, I am a prompt person!

Being a heart throb would be crazy.

There's actually something interesting about having no rehearsal time – you have to just walk in and go with your gut, which is exciting.

I hate fame.