Who Is Keanu Reeves Girlfriend? List of Girls He's Actually Dated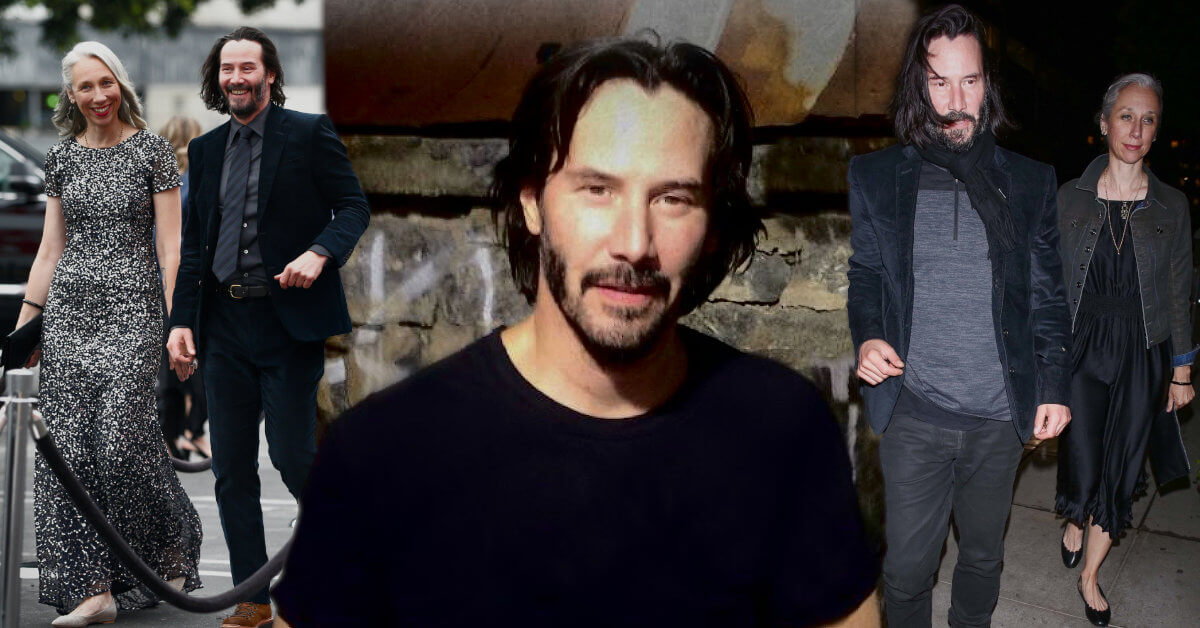 It isn't so surprising that nearly everybody in the world ever heard about Keanu Reeves. Yes, our favorite John Wick ever. 
While most of us surely know how successful he is as an actor, Reeves still has so many things that he has shown to us, like how humble he is and how he always prioritizes his family.
His name is linked with so many famous actresses as well. Here, we will get more in-depth information about his personal life and all of his relationships.
Does Keanu Reeves Have a Wife?
Though he has a long list of women surrounding his name, he likes to keep his love life under the radar. Some people might think that it must've been easy for him to date any girl, or change partners every month, just like his fellow actors usually do. But, it's not the case with Keanu Reeves.
One of his best friends, Josh Richman, told his impression about Reeves. "He should be going out with supermodels. But Keanu doesn't look at it that way. Does he have a girlfriend? I doubt it very seriously. Does he know how to have fun with women? Absolutely. He adores women," said Richman in 2003.
In 2019, when Parade asked Reeves about his relationship status, he answered with his confusion toward people's fascination for him.
"I came to Hollywood to be in movies. I feel grateful that I've had that opportunity, but I'm just a private person, and it's nice that it can still exist. Well, I'm not married."
Alexandra Grant Publish a Book About Keanu Reeves as Her "Private Gift" for Him
The fact that Richman's saying was more than ten years ago might not depict Reeves' life at present. Reeves is dating Alexandra Grant right now, but they are not married.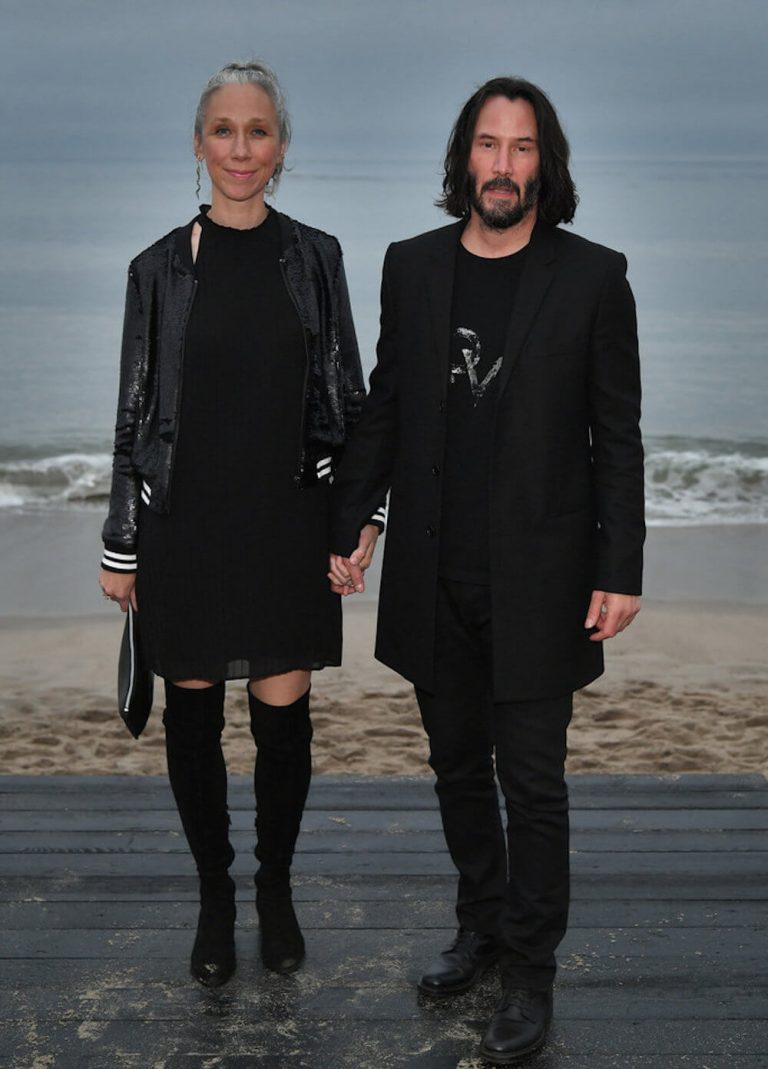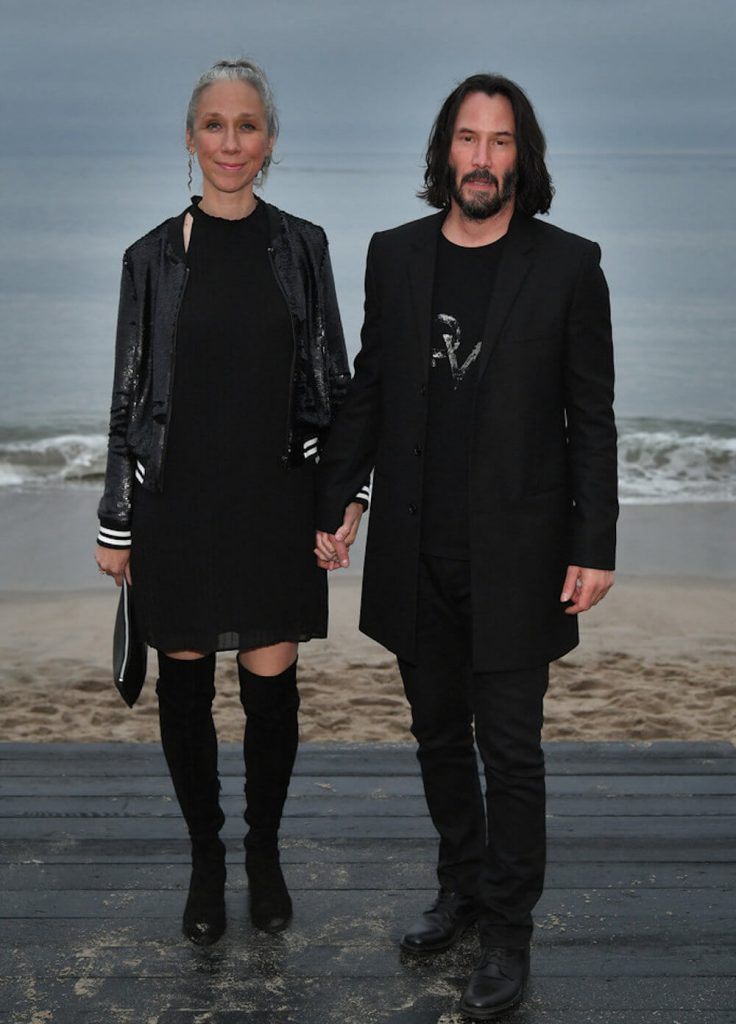 Alexandra Grant is an American visual artist, and the two started dating in mid-2019. Grant and Reeves had made some appearances together. One of them was at the LACMA Art + Film Gala last November. The two seemed to hold hands and were comfortable with each other's presence.
Before they started to date, Reeves and Grant had been good friends for years. They even worked together. Grant was the one who illustrated Reeves' book called Ode to Happiness and Shadow. Not only that, but they are also co-owners of X Artist Books, which they established together in 2017.
But, it turned out that Shadow was made by Grant as a special gift for Reeves. She said that it was her "private gift," and all of her friends recommended she publish it. And the two decided to publish the book.
Awe, what could be better than being able to work together with your girlfriend? Even more, they don't only act like lovers but also best friends.
Their relationship continued until now, and they had been maintaining the details of their love lives privately. But, one thing for sure, we hardly hear any bad rumors about them, so I guess the two are happy with each other!
Behind Keanu Reeves' Tragic Relationship with Jennifer Syme
Before happily in a relationship with Alexandra Grant, Reeves had a tragic and bad experience with her former ex. It turned out that he'd been engaged once in his life, and it was with his personal assistant, Jennifer Syme.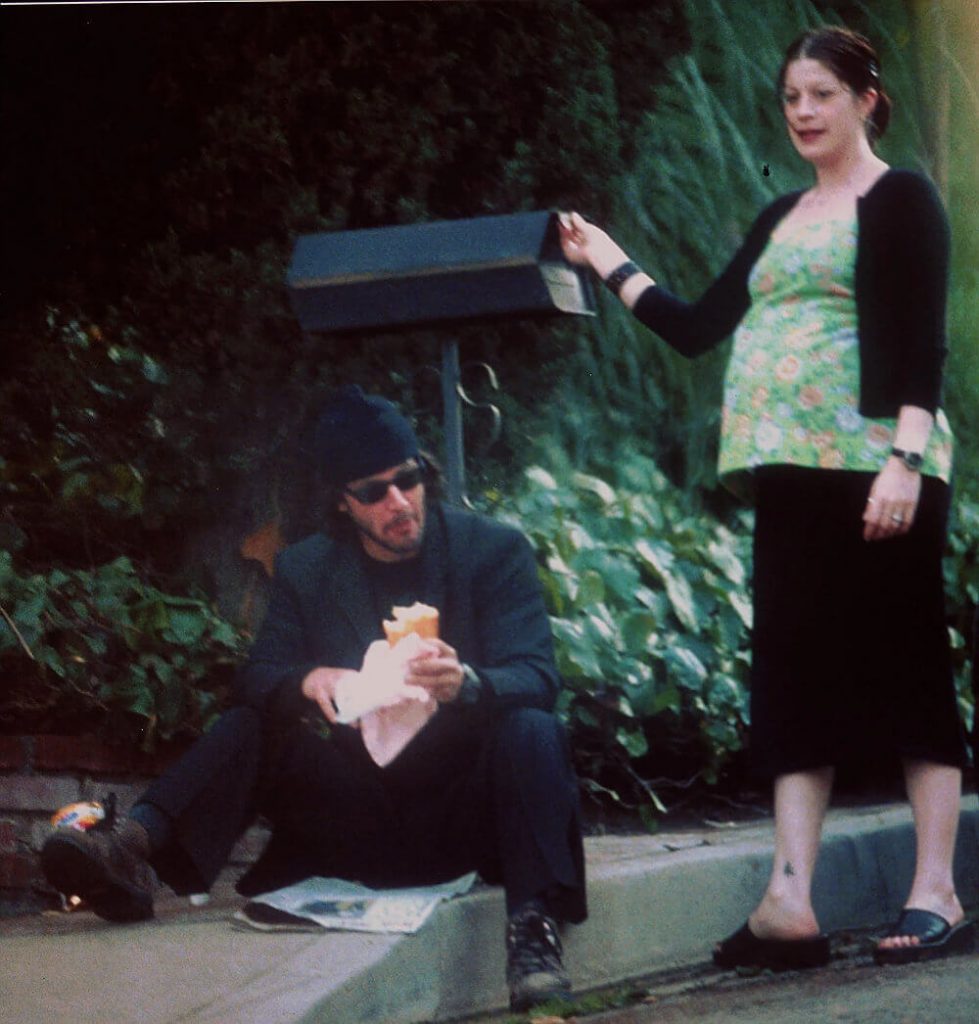 Their first encounter happened in 1998 when they attended a party for his band, Dogstar. They even moved in together, and Reeves already bought a house to spend the rest of their lives with each other.
However, the engagement didn't last long. It wasn't because one of them cheated. Instead, they separated because Jennifer Syme died in a car accident due to a drunk-driving accident.
The sadness didn't stop there. They were expecting their first child in 1999, but their daughter miscarried just a month before the due date. And it was also on Christmas Eve. So it resulted in them splitting for a while due to the unbearable pain of losing a daughter. And the car accident happened not long after that.
Reeves has never been engaged since then. He stayed single for more than ten years, with only some relationship rumors, but it was never proven.
Though Reeves never explicitly talked about his grief, he mentioned once in his interview that it helped him to relate on a deeper level with his character as John Wick,
"For the character and in life, it's about the love of the person you're grieving for, and any time you can keep company with that fire, it is warm. So I relate to that, and I don't think you ever work through it," expressed the actor to The Guardian.
He then added, "Grief and loss, those are things that don't ever go away. They stay with you."
The grief of losing his fiancée and daughter lingers in him. He also expressed it in his interview in The Late Show with Stephen Colbert. When Colbert started asking him about what he thought happens when we die, Reeves responded with a breathtaking and deep answer.
"I know that the ones who love us will miss us," and he was speaking out of his sadness and experience.
We know that he has been through many things, and it makes us happy seeing how happy he is now.
Amanda de Cadenet Was Married and Pregnant, but She Insisted to be with Keanu Reeves
Apart from Reeve's serious relationships, he also got some flings and short-term dates. One of them is Amanda de Cadenet, who insisted on dating him even though he refused. Not only that, she was pregnant at the time she insisted on being Reeve's girlfriend. What?! Was that news true or just a mere rumor?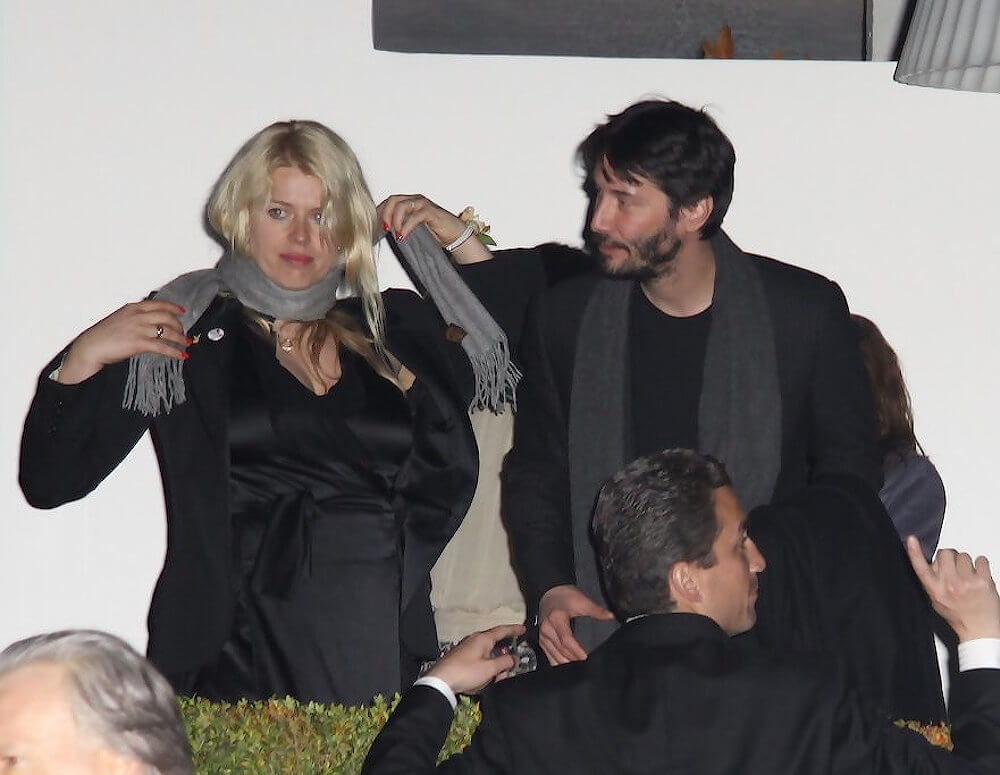 The answer is: it was the truth. Amanda de Cadenet was pregnant with John Taylor, the leading vocalist of Duran Duran at that time. She even admitted it herself.
"I was two months pregnant, and I was 19 years old, and MARRIED to another man." No wonder it was such huge news back then.
She also described in her memoir how she felt about Reeves and what was going on between them.
"Within minutes of first laying eyes on him, I remember thinking, 'I wonder how many pregnant women have affairs?' I was surprised by my strong attraction to a man I had just met," wrote the actress. You are surely not the only one who had that strong attraction towards John Wick actor, ma'am.
Reeves and Cadenet had one date, and that was it. One date was enough to make her fall hard for Reeves. He rejected her, but she insisted on trying more and more.
The actress told the media that she kept trying to win his heart even two years after she got divorced from Taylor. She revealed that she had tried "every goddamn trick in the book" to get him, and none of them were successful.
But, at the end of the day, she was grateful that the romance didn't happen because if it weren't for her failure to get him, they wouldn't be good friends like they are now. Even after twenty years passed, she and Reeves still have casual conversations and become supportive friends for each other.
A Short Relationship with Sofia Coppola
The next ex-girlfriend on the list is Sofia Coppola. Reeves was working with Coppola's father, Francis Ford Coppola, in Dracula, a film that is directed by Bram Stoker.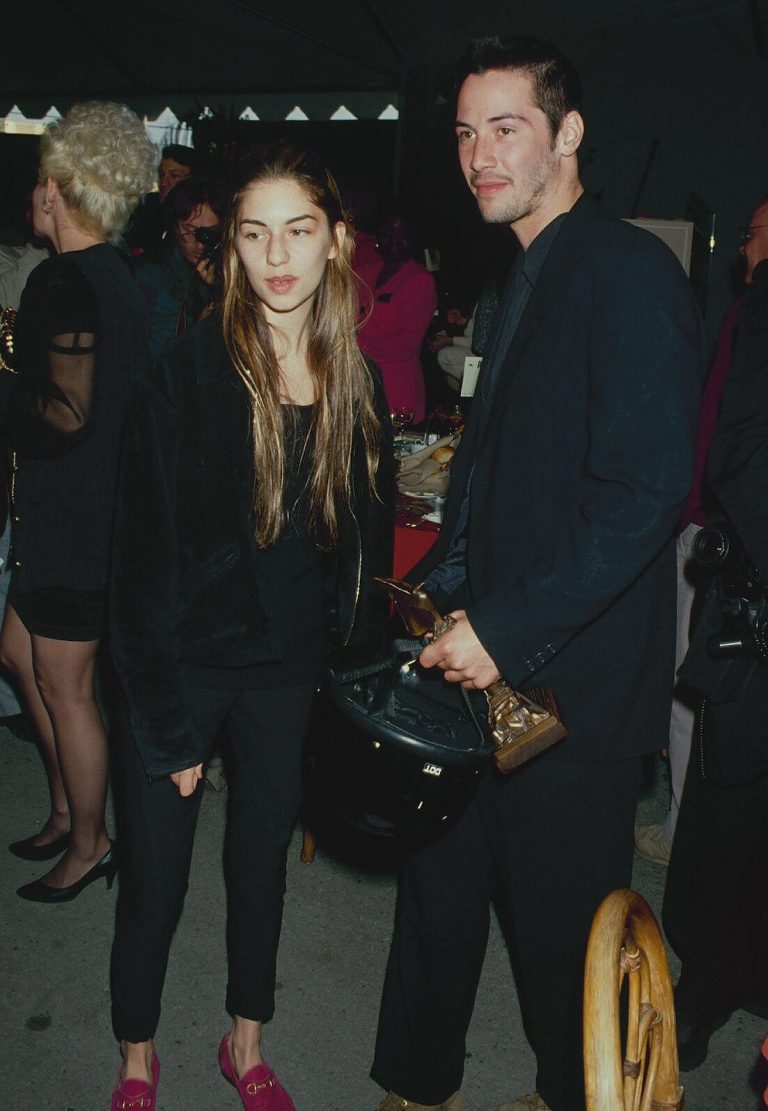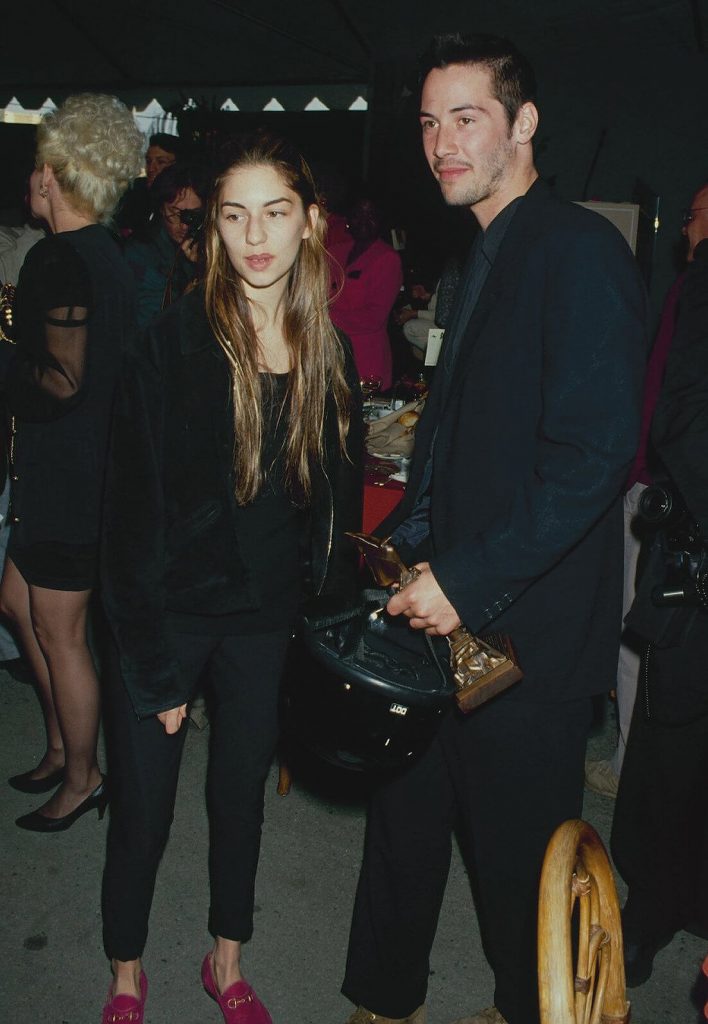 Coppola and Reeves' romance was not a mere rumor; the two indeed were dating, but not for a long time. Their relationship only lasted for less than a month, and not many things were happening between them that we could talk about.
Three Years Being Together with His First Famous Girlfriend, Jill Schoelen
Another kind of serious relationship that Reeves had was with Jill Schoelen, way back in 1986. In fact, Schoelen was Reeves' first famous girlfriend. They started dating when Reeves was just about to be a big deal in Hollywood.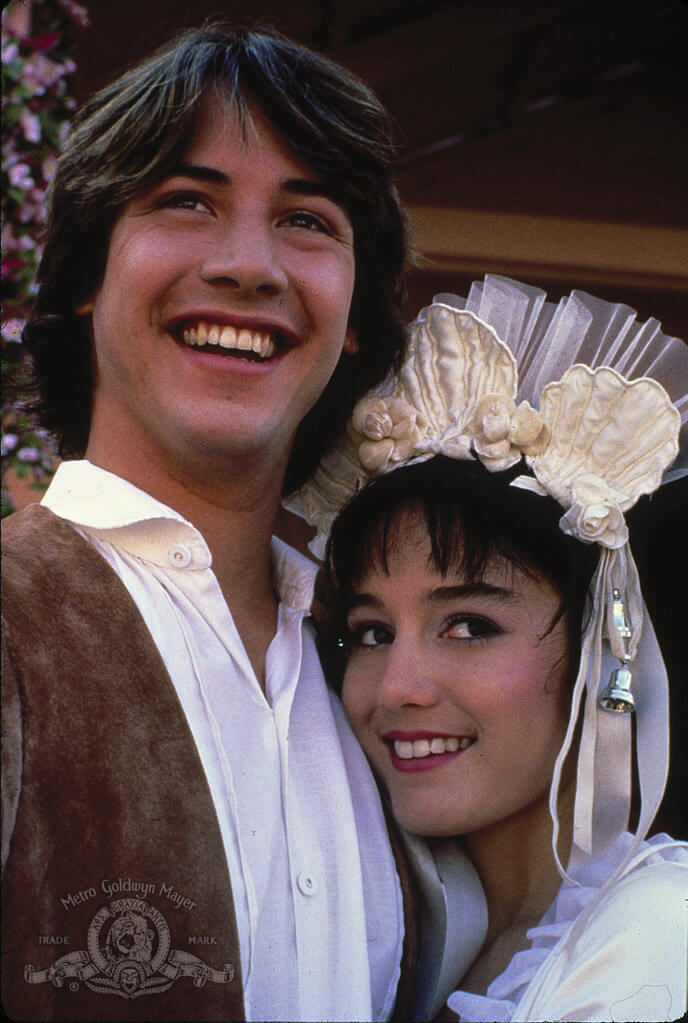 The two were co stars in the film Babes in Toyland and maintained their lives together for three years.
Some Honorable Mentions: Famous Names that Were Rumored with Keanu Reeves. They Are THAT Famous
Here, we have some names that are too precious to be missed: they aren't Keanu Reeves' real ex-girlfriends, just some names that were rumored to be with him.
And in fact, they once were close to him and worked together, but their relationship wasn't romantic like what their fans expect them to be.
They are Sandra Bullock, Winona Ryder, and Claire Forlani. Winona Ryder also claimed that she already "got married" to Reeves in Rome. It was just a joke between them, though, because they did that marriage scene for their movie, Dracula. But, nothing serious is going on between the two.