How Much is Winona Ryder's Net Worth? Unlocking the Secrets to Her Success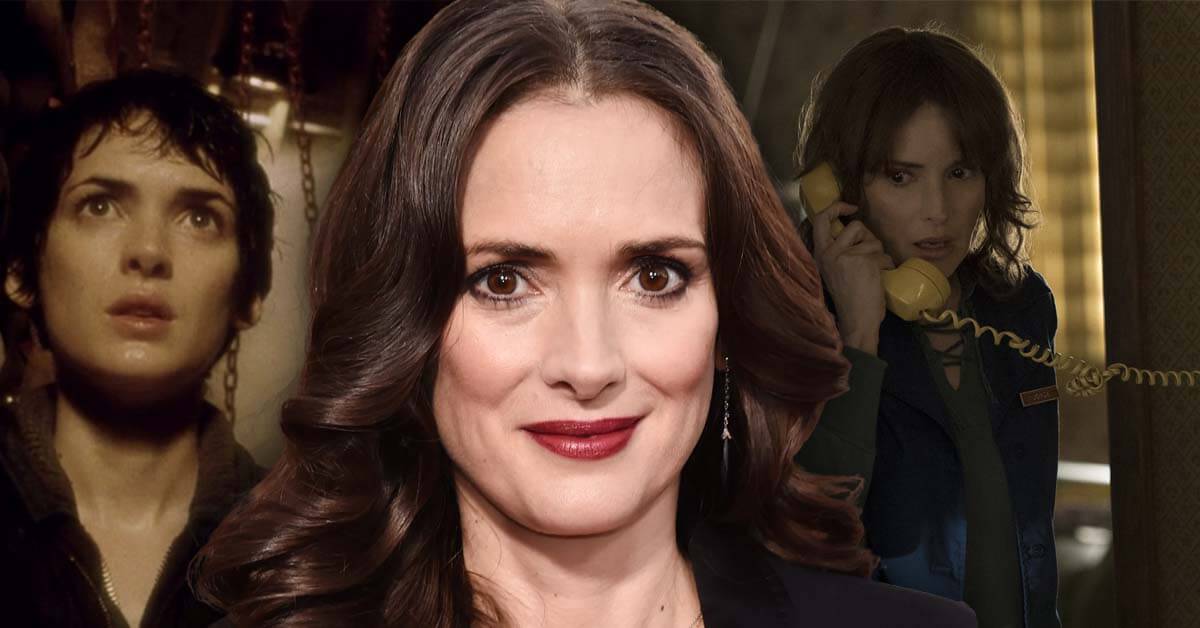 She's our Winona, a beautiful and fun lady who thrives in portraying quirky roles! Yep, Winona Ryder was an It-girl back in the 1990s. She gained popularity through Edward Scissorhands, followed by a very public relationship with Johnny Depp.
How Much is Winona Ryder's Net Worth?
With many successful movie credits under her name, Winona Ryder is entitled to a net worth of $18 million! She had amassed her wealth through many box-office hits, including Edward Scissorhands, Beetlejuice, Heathers, and the hit series Stranger Things.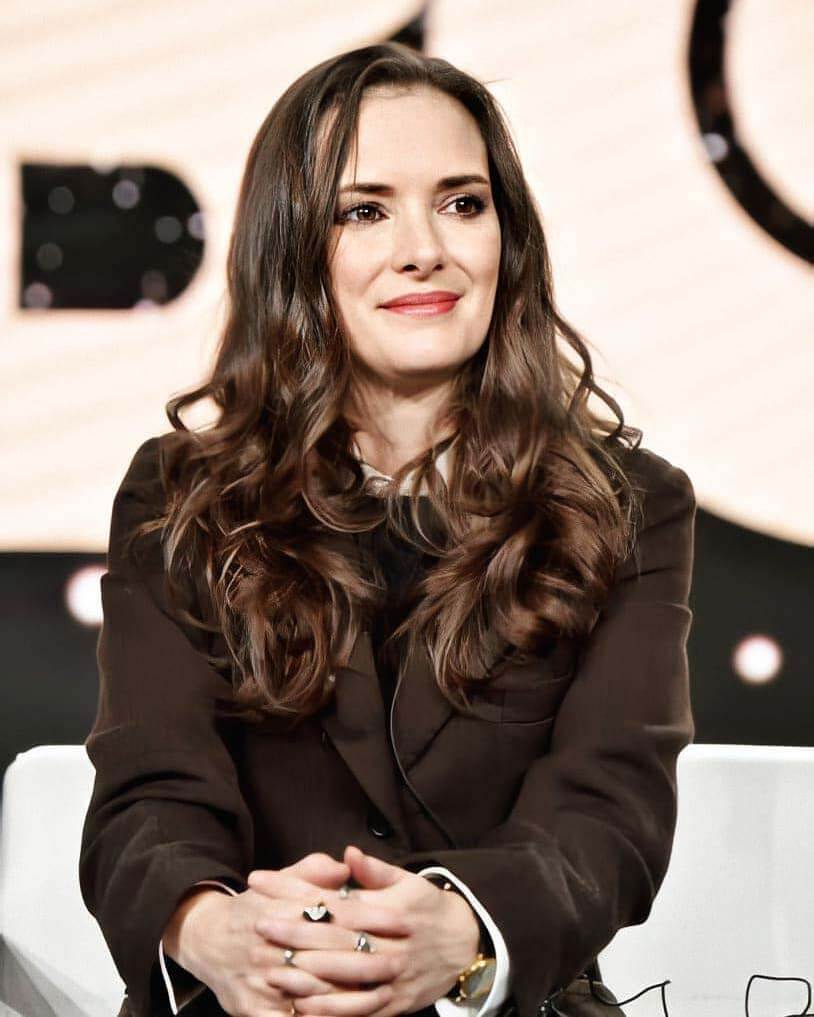 If only her career didn't suffer some setbacks due to her shoplifting incidents, Winona undoubtedly would've amassed an even more astonishing net worth!
Is Winona Ryder Still Acting in Movies?
Winona Ryder's first acting role was in the 1986 drama Lucas. She later worked with Tim Burton on the 1988 box-office hit Beetlejuice. Later that year, Winona co-starred alongside Robert Downey Jr. in the movie 1969.
She starred in yet another box-office success, the 1989 independent movie Heathers. A year later, she reunited with Tim Burton to star in Edward Scissorhands alongside her then-boyfriend, Johnny Depp.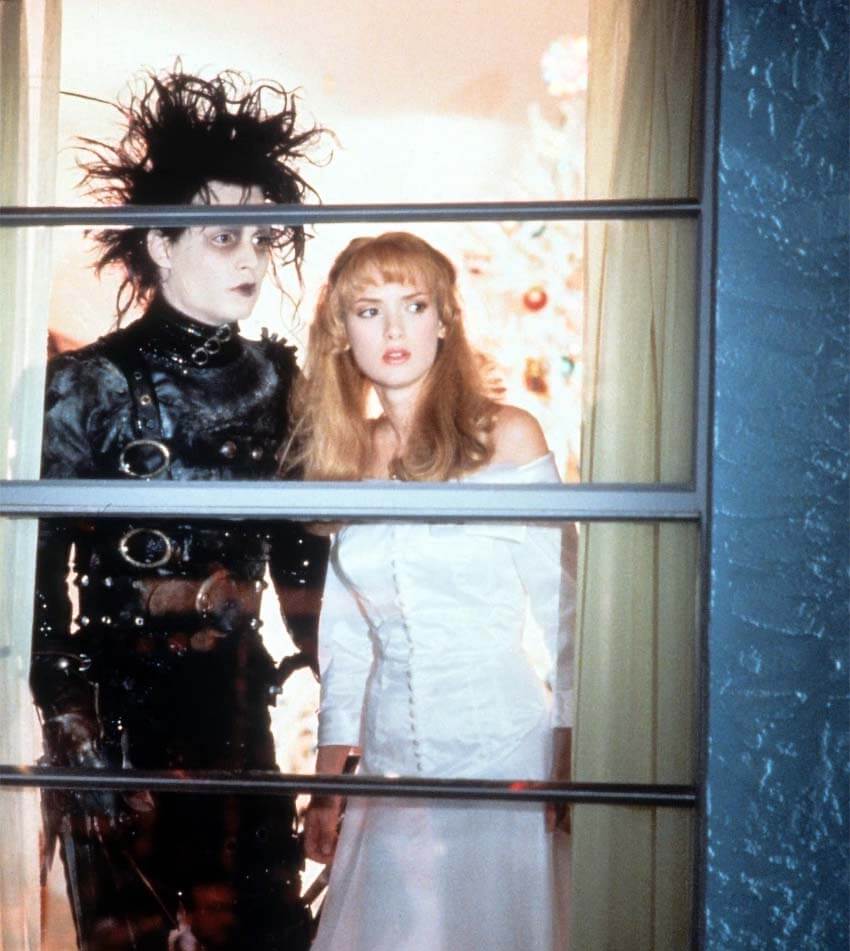 Winona also starred in the comedy-drama Mermaids later that year. The role earned Winona her first Golden Globe nomination.
Her launch to superstardom began in the early 1990s, following significant success in her 1992 movie Bram Stoker's Dracula. She also won her first Golden Globe through The Age of Innocence. The movie also earned Winona an Oscar nomination.
In 1994, Winona portrayed the character of Josephine March in the adaptation of Louisa May Alcott's Little Women. She received her second Oscar nomination thanks to the role.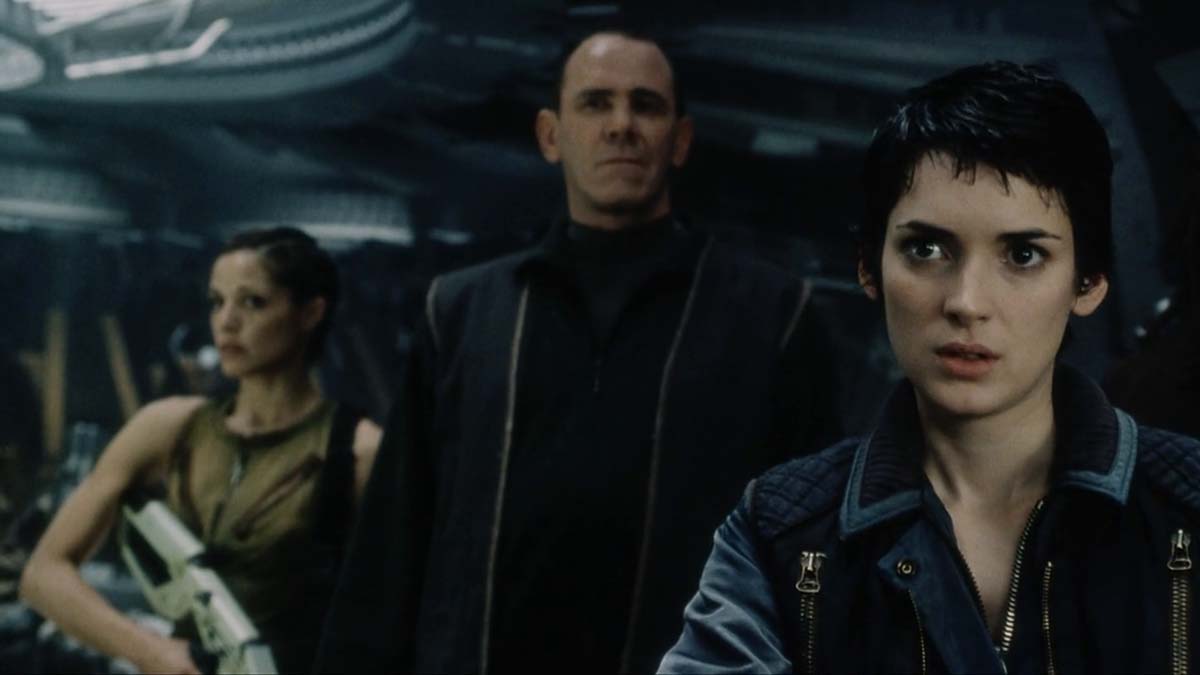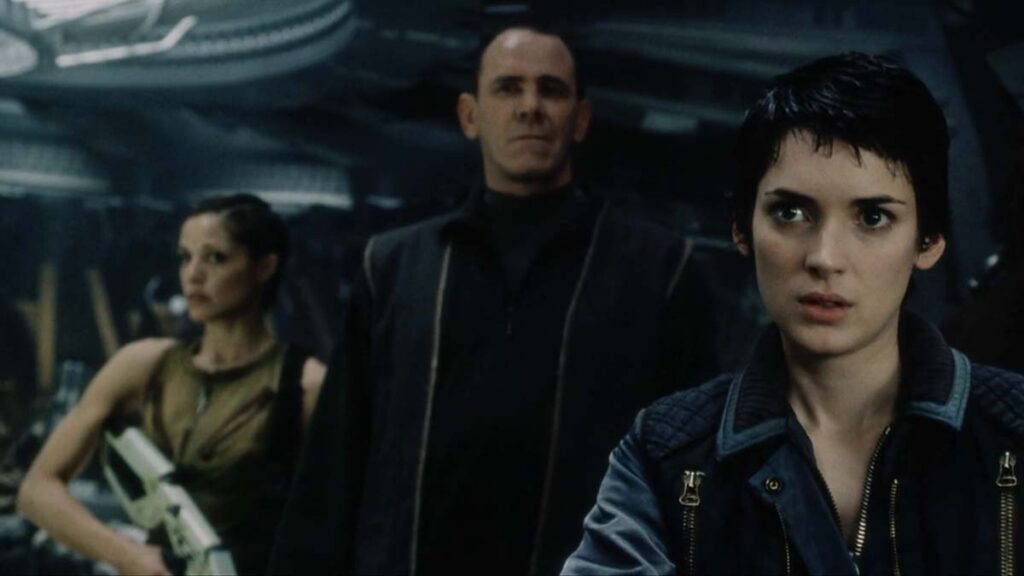 Two years later, Winona Ryder starred in a documentary movie by Al Pacino, Looking for Richard. The film became a moderate commercial success, grossing only $1 million worldwide. She went on to star in other movies as the leading lady, including Alien Resurrection in 1997 and Celebrity in 1998.
Winona made her debut as an executive producer with the 1999 psychological drama Girl, Interrupted, in which she also starred. She even referred to the movie as her "child of the heart," showing her attachment to the project.
She began the 2000s with a melodrama Autumn in New York, where she co-starred alongside Richard Gere. The movie became a commercial success, grossing $90 million worldwide. She received her star on the Hollywood Walk of Fame later that year.
What looked like a good bounce back for the actress came crashing after she was arrested for shoplifting in December 2001. This arrest forced her to go on a four-year hiatus.
However, before her arrest, Winona filmed two movies released in 2002. The first one was a rom-com entitled Mr. Deeds, which became a major commercial success, grossing more than $126 million in the United States. The second movie was a sci-fi entitled Simone.
She made her return to acting with The Darwin Awards in 2006.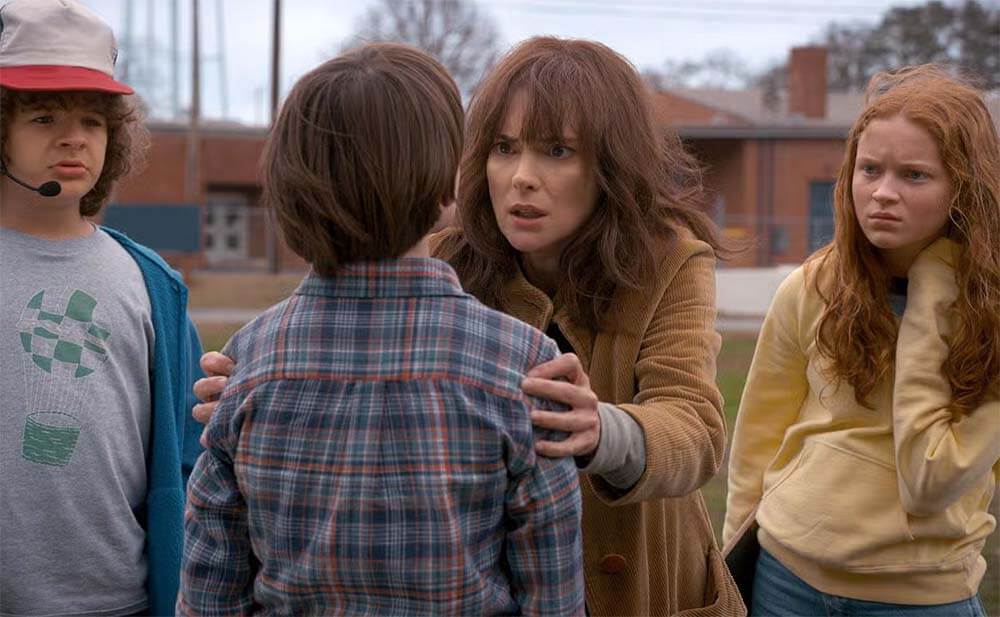 In 2016, Winona Ryder joined the Netflix sci-fi series Stranger Things cast ensemble. The series became a worldwide sensation and was renewed until the fifth season last year. Furthermore, she starred in the HBO series adaptation of the novel The Plot Against America.
Where Does Winona Ryder Live?
Back in 1995, during the height of her popularity, Winona Ryder purchased a San Francisco mansion for $1.3 million. The hefty spending seemed to be her redemption after she admitted to living "out of suitcases" during the late 1980s.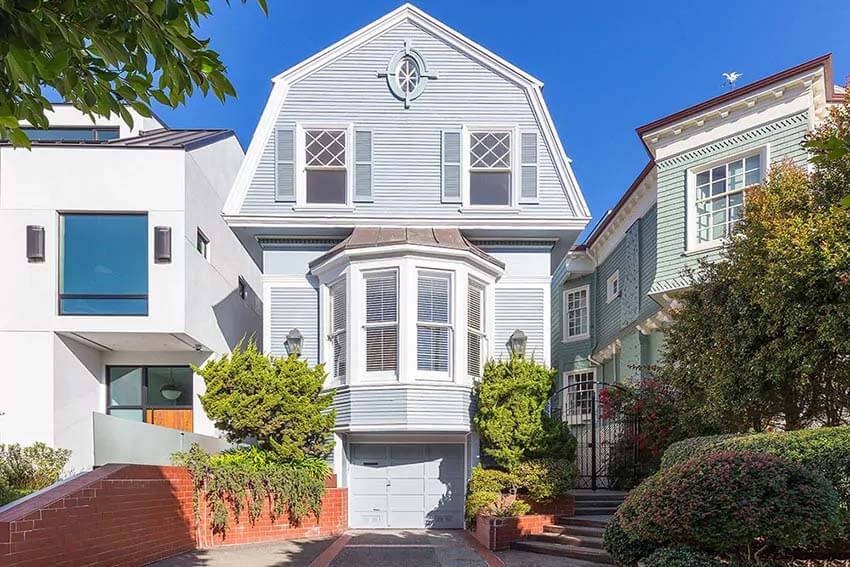 Winona resided in her San Francisco home for more than two decades before she decided to put the mansion for rental in 2019. Winona put the price at $15,000 for a month's rent. She eventually sold the house for good in 2020 for $5 million.
Winona purchased another home in Los Angeles for $2.6 million three years later. The Spanish-style home was built in 1936 and had a classic design which she loves. Like her home in San Francisco, she kept her Los Angeles property for over a decade before selling it in 2010 for a whopping $4.1 million!
Besides her past houses, Winona Ryder owns several properties scattered around Hollywood, Beverly Hills, and New York City. However, she's reported to have sold her New York City apartment for $2.2 million in 2008.
Does Winona Ryder Still Get Endorsement Deals?
In 2015, Winona Ryder was appointed as the new face of Marc Jacobs Beauty. This partnership is a continuation of long-term teamwork between Winona and Marc, who has starred in several campaigns for Marc Jacobs' clothing line.
In 2018, Winona Ryder became the brand ambassador of L'Oreal Paris. She appeared in its hair treatment campaign, which the brand titled The Comeback. In the commercial, Winona would promote the shampoo, conditioner, and other treatments released by L'Oreal's new franchise, Elvive.
Later that year, Winona Ryder starred in H&M's spring collection ad campaign alongside fellow actress Elizabeth Olsen. She also starred in several other commercials, such as Cadillac and Squarespace in 2020.
How Many Roles Have Winona Ryder Turned Down?
As the 1990s It-girl, it's understandable that many producers and directors wanted Winona Ryder to star in their movies. However, even for someone as talented as Winona, she couldn't accept all offers!
Winona Ryder was initially set to portray the role of Daisy in the 2003 drama The Brown Bunny. However, she decided to drop the role. Although she didn't reveal the reason behind her decision, many speculated that she left the project due to the sex scenes.
In 1990, Winona was also set to portray the character of Mary Corleone, the daughter of the head of the Corleone family, Michael Corleone. Unfortunately, she had no choice but to drop out of the project because she suffered from nervous exhaustion.
Winona Ryder was later offered the role of Shelby in Steel Magnolias. However, she turned it down, and the role went to Julia Roberts. Winona also left the production of Things Behind the Sun because she found it "emotionally draining" and was "crying every day" throughout the filming process.
In the late 1990s, Winona Ryder was offered the role of Katrina Van Tassel in the movie Sleepy Hollow. However, she turned down the film, despite many fans dying to see Winona and Johnny Depp back together on screen!
She also turned down the role of Nina in The Object of My Affection due to conflicting schedules. The role went to Jennifer Aniston instead.
How Much Is Winona Ryder's Salary?
Winona Ryder is one of the biggest names in the 1990s. Therefore, it's not surprising to know that Winona has earned millions from her many successful movie projects!
She earned $1,000 from her role in the box-office hit Beetlejuice. The number increased when she starred in Dracula, where she made $10,000.
Winona made her first million paychecks with Alien: Resurrection, bringing home $2.8 million! The number later consistently increased as she starred in many more successful movies.
She earned $3.5 million with Autumn in New York, $7 million with a supporting role in Black Swan, and $6.1 million with Star Trek.
After her involvement in the Stranger Things series, Winona was paid $100,000 per episode for the first two seasons. The amount significantly increased to $350,000 per episode in the third season. Winona Ryder who have been with Stranger Things since its inception, stand to collect $9.5 million during Season 5 of the hit series.