Alexander Skarsgard and Katie Holmes Are Getting Real Close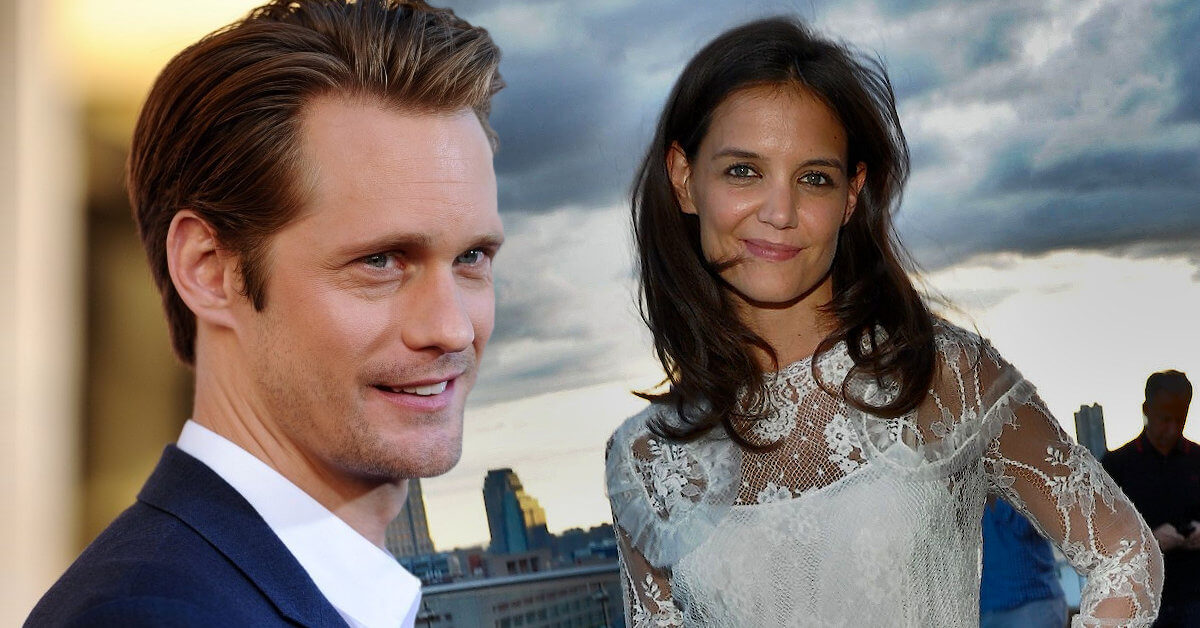 While some actors use their movies to learn and foster friendship, Alexander Skarsgard seems to use it as a tool for another purpose: to find himself a date!
With his long track record of dating his co-stars in his past movies, many fans began to speculate which co-star he would date this time.
This speculation began to spread shortly after it was announced that Alexander Skarsgard would star in The Giver alongside many beautiful actresses, including Katie Holmes, Meryl Streep, and Taylor Swift.
Also, thanks to his handsome and incredible physique, he managed to score even the beautiful Katie Holmes! Here's a look back on their romance.
How Long Were Alexander Skarsgard and Katie Holmes Together?
Back in 2013, Katie Holmes was reported to have joined the Alexander Skarsgard and Meryl Streep as the cast ensemble in The Giver. While the cast soon after was shipped to Cape Town for filming, Alexander began his advances on Katie!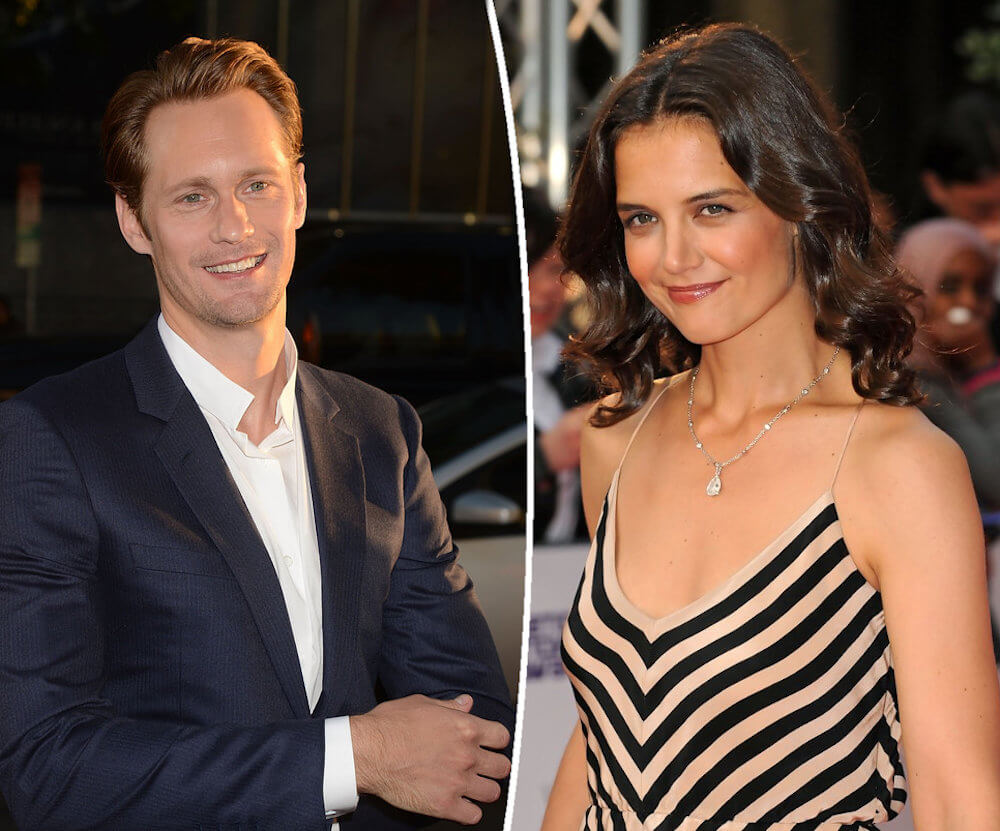 "Their flirtation was one of the worst kept secrets on set," a source told Grazia. "They really enjoy each other's company," the source continued, claiming that "nobody is surprised" by how much time Alexander Skarsgard and Katie Holmes spent together.
When the rumor went rampant, both Alexander and Katie were single. Alexander has just broken up with Charlize Theron, while Katie Holmes has finalized her divorce to baby daddy Tom Cruise.
Many people were confused with the rumor since it came only months after Katie was spotted cozying up to actor Jamie Foxx, thus sparking their own dating rumor. However, the speculation that Katie was juggling between two men was quickly denied by her representative, stating that the rumor about Jamie Foxx was "100 percent not true."
"It's all quite casual at the moment," a different source revealed. "They are looking forward to spending more time with one another as they promote the film," the source continued. However, Alexander Skarsgard later took it on his own to clarify the circulating rumors.
"Katie's a dear friend," he disclosed in an interview with People. "She's a sweetheart and a great actress," Alexander added before stating they "are not dating."
True to his words, Alexander was later involved in another dating rumor with another The Giver castmate, Taylor Swift. Meanwhile, Katie Holmes turned out to be dating Jamie Foxx for years.
Who Is Alexander Skarsgard Dating Now?
When we go through the list of celebrity couples who reunite years after they broke up, it seems endless! Not to mention that we can put Alexander Skarsgard and Katie Holmes as the new entry!
Yep, following Alexander's break up to a long-time girlfriend, Alexa Chung, in 2017 and Katie's split from her latest beau Emilio Vitolo Jr. in 2021, the pair of old friends have linked again in a dating rumor.
An insider reported that their new flame sparked from "a friendly call and an invitation for coffee." The insider also shared that Alexander and Katie remained good friends even years after The Giver's filming and promotion had been wrapped up, even went on and dubbed their relationship as "the wrong place at the wrong time."
Alexander and Katie's relationship, which was reported to fall apart due to Alexander's hectic schedule, was rekindled and began to cause a stir among fans and media alike!
"They've both gone quiet, and everyone's convinced they've continued to meet up but in secret," a source revealed.
Many people were convinced about this rumor since Katie's past romance with Jamie Foxx was revealed after years of dating in secret!
While both parties remained mum about this rumor, unlike the past one where Alexander was quick to deny it, the rumor seems to be either untrue or accurate, but Alexander and Katie decided to split soon after since Katie was seen packing on passionate PDA with musician Bobby Wooten III in April!