Who is Sommer Ray Boyfriend in 2023? Is She Dating Anyone?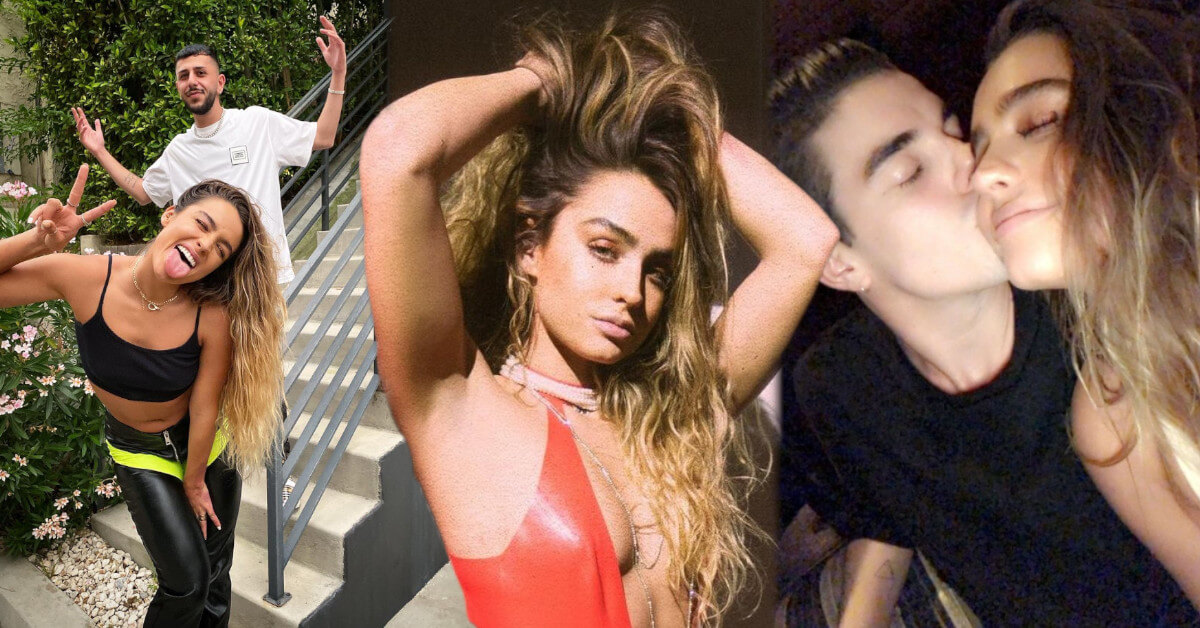 A sexy model and Instagram influencer, Sommer Ray, seems to have everything: perfect body, lots of followers, and a perfect list of ex-boyfriends? Yep, she got that, too.
Since the age of fifteen, Sommer has been into the gym and fitness. She talked a lot about that on her Instagram. She made people love her dedication to having a healthy and in-shaped body, not only for the summer.
Who is Sommer Ray dating now?
Apparently, the Instagram influencer and model Sommer Ray seems to be single at present. There is no social media post that indicates her having a boyfriend. Over the years, Sommer Ray has dealt with numerous dating rumors.
Though she is single at the moment, we shouldn't ignore that he used to date Megan Fox's man, Machine Gun Kelly. Not only that, Taylor Holder and Bennet Sipes are on the list as well.
Machine Gun Kelly and All of the Controversies: From an Only Three-Months Relationship to Cheating with Megan Fox
Before settling in a passionate and seemingly full-of-love relationship with Megan Fox, MGK was dating Sommer Ray. In March 2020, Sommer confirmed their relationship through her Instagram (of course) to confirm the news that spread around from MGK's post that shows their Bahamas trip.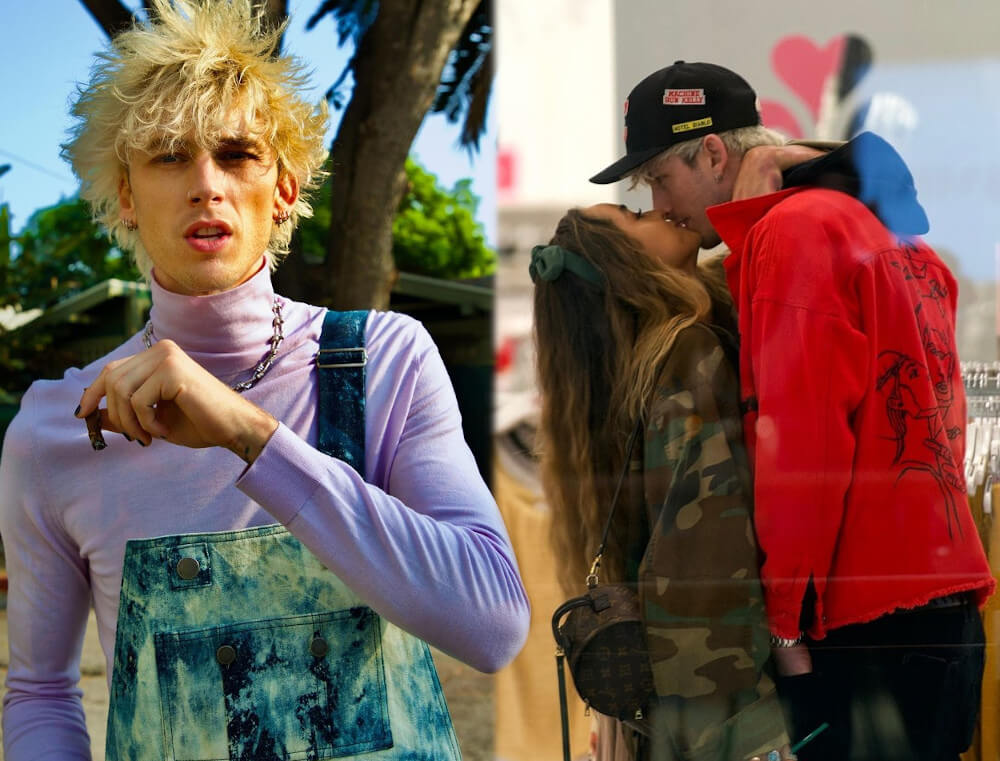 MGK is quite open about what's going on in his life. Not only on Instagram, but he also showed it on his Twitter by retweeting a photo of him and Sommer kissing. The two were also seen going to a concert together.
The couple met in 2017, and they seemed to hit it off right away. They met when they were working together for the TV series Wild 'N Out.
However, their romance only lasted for a brief moment. They were together for only three months. In April 2020, the couple was already at the edge of breaking up. We could see from Sommer's Twitter after she tweeted that she wouldn't "settle for less," and she encouraged her followers not to as well.
"Stay away from all half-ass things, half-ass stories, half-ass effort, half-ass love, half-ass adventures, half-ass vibes, half-ass friends, just half-ass people being half-assed, ok."
It wasn't until this year that the influencer spoke about the recent split. And not-so-surprisingly, it has something to do with MGK cheating with Megan Fox.
She opened up in Impulsive, which is Logan Paul's podcast. So that goes, if anyone paid more attention to MGK's relationship timeline, that people would be aware of him cheating as well.
The model revealed that at that time, she was waiting for him in the hotel in Puerto Rico when he was filming Midnight in the Switchgrass. And at that time, like everybody had known already, that Megan was married and had kids, so Sommer thought it would be impossible for them to have an affair. But, little did she know about the truth.
Sommer went on, and she seemed to be on fire in revealing everything: MGK even put his phone on silent mode because Megan usually called him at that hour.
After Sommer's revelation, it wasn't long for people to pick sides; many people turned against MGK and Megan Fox nowadays, especially after MGK and Megan's relationship became official. It means that Megan left her husband and kids and went on publicly about her cheating with MGK, who already had a girlfriend, too, at that time.
Well, well, we got why Sommer Ray was really angry at her tweets.
Sommer Ray and Tayler Holder Constantly Posting Their Cute and Happy Moments on TikTok
After she's done with a very short but controversial relationship with MGK, Sommer Ray was an item with Tayler Holder. He is a famous TikTok persona, and just like Sommer Ray, he is an Instagram influencer as well.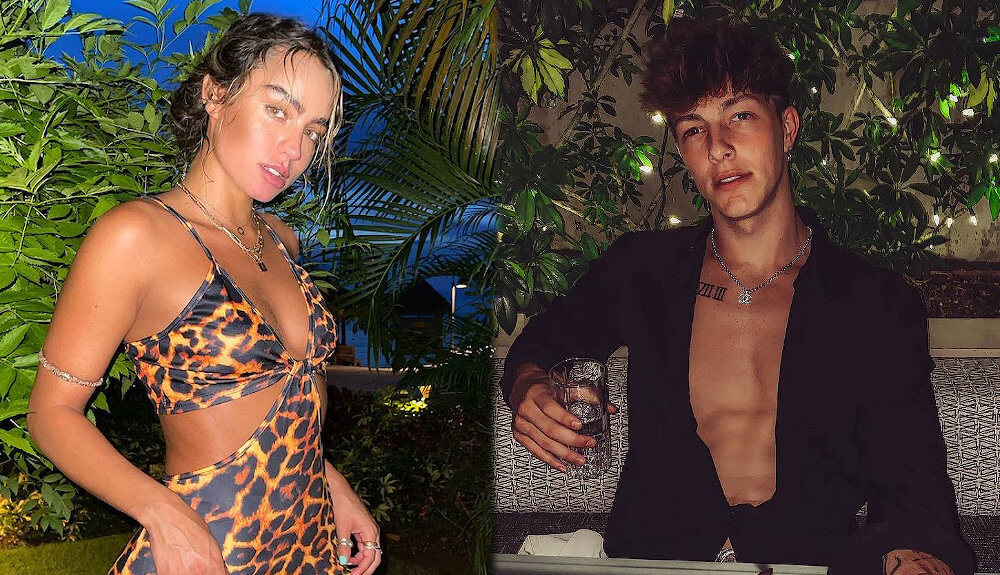 In May 2020, Tayler posted a video with Sommer that started all of the rumors. He also posted a TikTok video not long after that. In the TikTok video, he wrote "5.19.20," which, of course, people assumed to be the date they started dating.
Well, the assumption was not wrong. Since then, Tayler and Sommer have shared lots of cute and sweet TikTok videos in both of their TikToks and Instagrams. But, their relationship wasn't official yet at that time. Later in June 2020, Tayler finally made an official announcement of their relationship on Instagram. He deleted the post soon after they split, though.
Still in the same month, when some reports and paparazzi approached Tayler, he stated that he and Sommer were "just friends." But, wait, their relationship ended that fast?!
Since then, the couple hasn't posted as many videos as they did before. Tayler was also seen together with another TikToker, Charly Jordan. What's even more surprising: Tayler and Sommer unfollowed each other on Instagram!
We're not complaining, though. Their constant presence in social media made it easy for us to know what was going on in their lives.
Unlike Tayler, Sommer didn't rush to be in another relationship. Instead, she seems to focus more on herself and share more fitness & health content on her Instagram.
Sommer Broke Up with Bennett Sipes in Bad Terms?
It is no surprise that Sommer loves to be in the headline. So we can see from her post on her social media and her choices of men. Another constantly-to-be-in-limelight man that she has dated is Love Island USA contestant Bennet Sipes.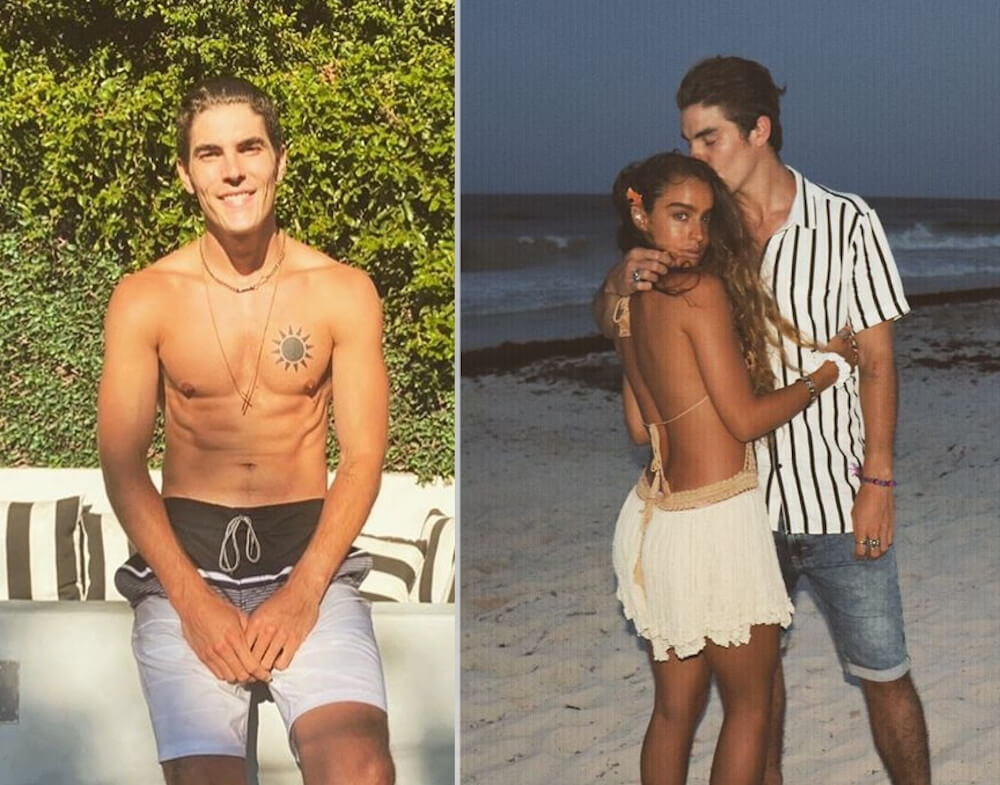 Their relationship ended as fast as they started. Still, the two had already moved in together, indicating that they thought about starting something serious.
But, if you think that Sommer's relationship with MGK is controversial, wait until you know further about what happened between her and Bennett.
Bennett and Sommer dated in 2018, but their relationship didn't only end fast but also ended in a very bad term.
Some media outlets stated that Bennett often talked badly about Sommer on multiple occasions. And even though they already live under the same roof, they also split due to a major drama that the two didn't want to talk about publicly.
Sommer Ray and RiceGum Enjoying Their Times Together: Another Famous Person that Sommer Seems Interested In
Another famous person that Sommer used to be linked with is RiceGum, a social media star with nearly four million followers and 10 million subscribers on YouTube.
The relationship goes the same as Sommer's usual kinds of stuff: they constantly post about cute and sweet moments together on social media. However, it turned out that the two didn't officially date. Yes, they hung out and spent a lot of time together, but they weren't an item.
That disappointed their fans, though, since most of their viewers and followers on Instagram wished them to date for real.
Whenever Sommer has a relationship with someone, she always proudly announces it on any social media platform that she has; but, she didn't mention RiceGum anywhere. Just frequently posting their happy moments together. Maybe they had feelings for each other, who knows? But, one thing for sure, it wasn't official.
Sommer Ray and Max Ehrich Met Through Bella Thorne
Sommer was also rumored with Max Ehrich in August 2017. They didn't just go around and about anywhere but also shared the workplace as models in some music videos.
Max Ehrich is an American actor, singer, and dancer. He is pretty famous for his role in The Young and the Restless.
According to some reliable sources, the two met through their mutual friend, which was Bella Thorne. Considering that they worked in the same field, the news that they were dating was actually pretty convincing.
However, Max addressed the rumor and clarified that it wasn't true. On his Twitter, he said that it was all just a rumor. But still, being rumored with big names like him made Sommer's name become even more famous, even if she already is.
---
RELATED CONTENT
---