Who Is Justina Valentine Boyfriend? Her Love Life In Detail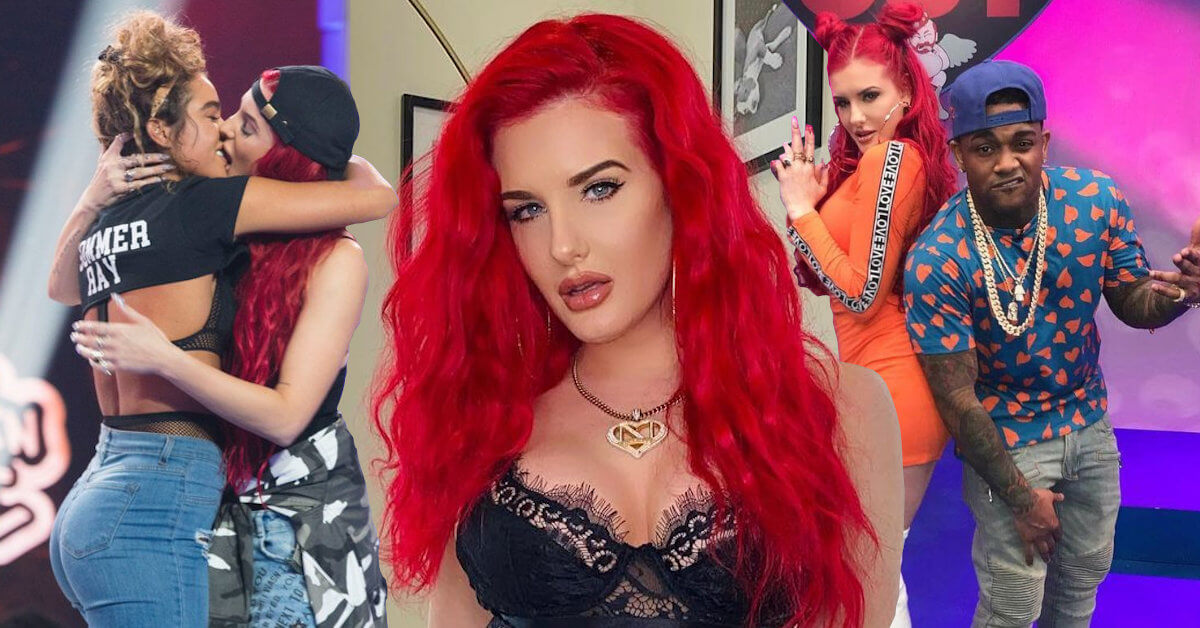 Justina Valentine is a singer, rapper, songwriter, lyricist who has already released several hits throughout her career. Her latest album, "Favorite Vibe," was debuted in 2019 and hit the top 30 for Hip Hop Music.
Justina Valentine is also known as a social media influencer. She has millions followers on Instagram alone.
She often posts her 'Tea Time with Justina Valentine' where she retells some hot and recent news by rapping them, flexing even more of her talent to her fans.
Justina Valentine's Boyfriend
Like many other celebrities, Justina prefers to keep her personal life only to herself and keep it private. But that doesn't stop her fans from speculating about Justina Valentine's current boyfriend.
Her talent, personality, and beauty make her fans wonder why isn't she in a relationship yet.
She is close with several other famous male rappers on the Wild' N Out show, which leads to several rumors about her and her coworkers.
There is Hitman Holla. Justina and Hitman are both cast members of the Wild' N Out show. There are numerous articles or even videos on the Internet by fans who ship Justina Valentine with Hitman Holla and expose their closeness.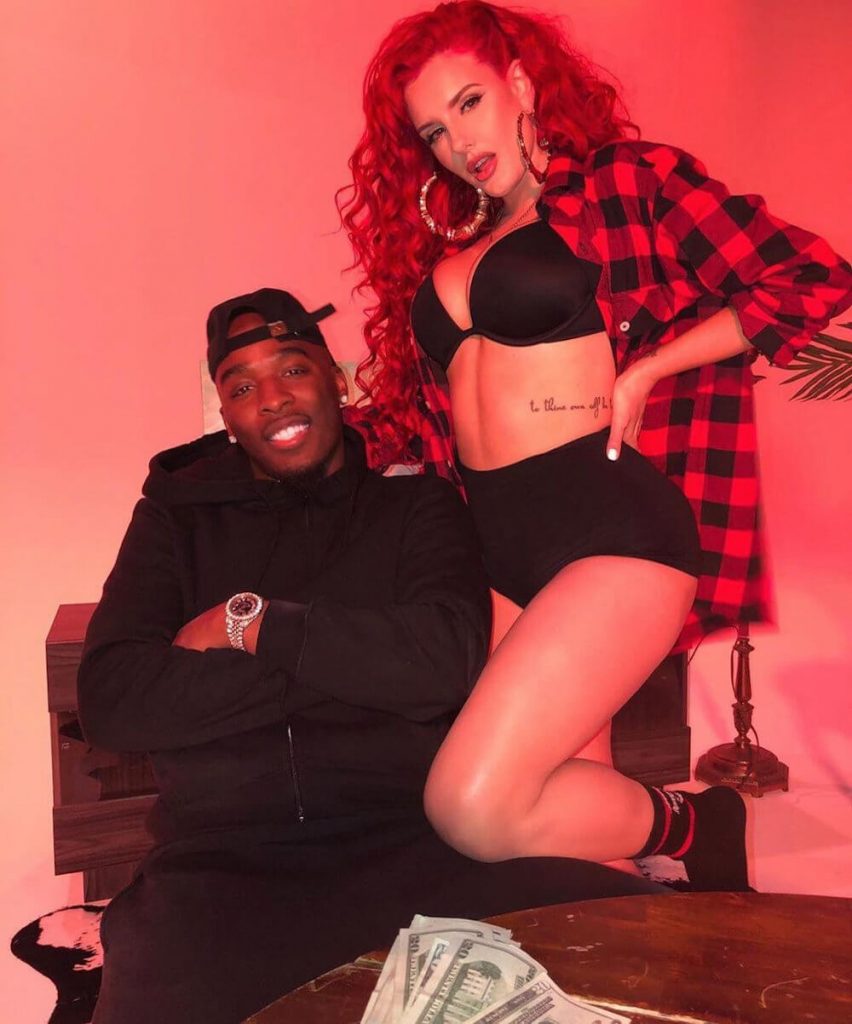 There is also the rapper Conceited, who is also one of the cast members of the show. Fans had commented on Justina's social media several times, demanding that she clarify her relationship with these two rappers.
Unfortunately, Justina herself or Hitman Holla, or the rapper Conceited about their alleged relationship, hasn't received official confirmation. Maybe Justina Valentine's relationship with these rappers is and always has been platonic.
Furthermore, Hitman Holla, as of 2022, is currently dating a woman whose name is Cinnamon. Hitman and Cinnamon have shown some very intimate interactions with each other shown on their social media.
Also, a while ago, Justina Valentine posted a video of her and the rapper Conceited and her other coworker from Wild' N Out on Instagram jokingly roast each other to promote the show.
Although it is not an official confirmation coming from them, it is also safe to say that the video she posted implies that their relationship is non-romantic and mere friends.
Justina shocked Wild' N Out Audiences as she kisses a female model, Sommer Ray.
One of the episodes of Wild' N Out aired in 2019. Sommer Ray became the special guest star of the show and another rapper Machine Gun Kelly with a young and beautiful model and social media sensation.
Sommer Ray was invited to a game where two teams need to flirt with Sommer Ray. The team that has the best pick-up lines wins the game.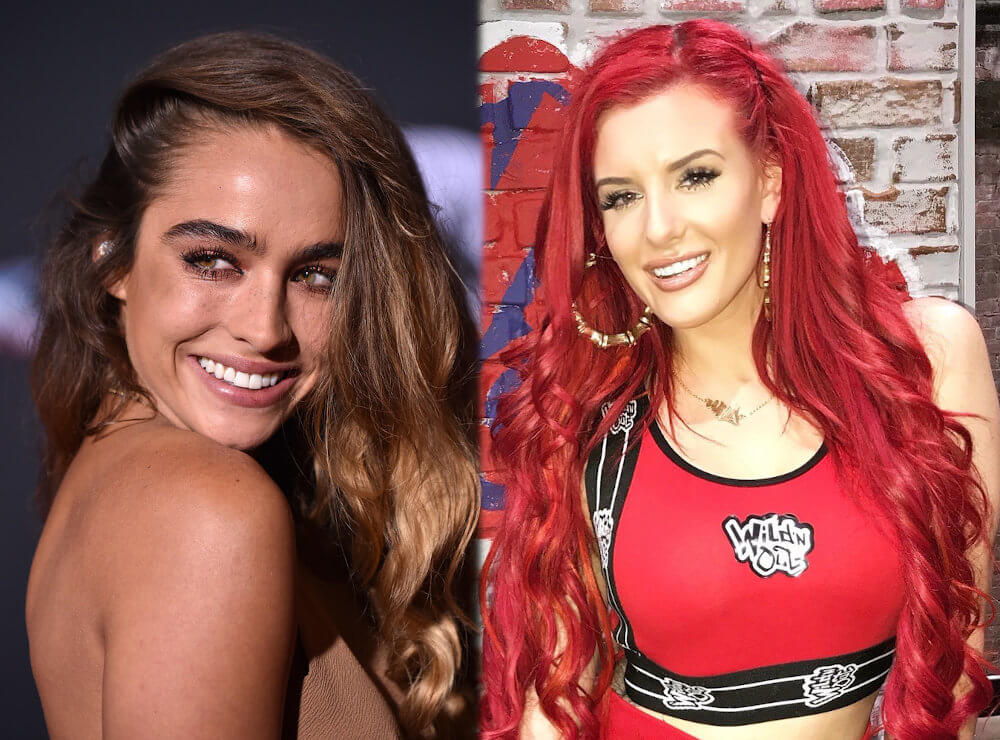 On the Show, Justina Valentine was at first flirting with Sommer Ray. Justina said, "We all love hockey, Ice hockey, roller hockey."
The situation turned to be unexpected when Justina said "… Tonsil hockey," in which Justina and Sommer Ray started kissing on-air, in front of thousands of audiences all over America.
The cast members of Wild 'N Out and audiences jumped off their chairs in shock as they witnessed two of them making out.
Of course, this raised speculation that Justina Valentine is dating the model Sommer Ray at that moment, despite a considerable age gap between them.
This fact also raised some questions regarding Justina and Sommer Ray's actual sexual orientation, whether bisexuals or even lesbians.
Sommer Ray: A Fitness and Health Young Influencer
So who is Sommer Ray exactly? Sommer Ray is an internet sensation and a social media influencer. With more than 27 million followers, she is famous for her fitness and workout content on Instagram and TikTok.
She also has a YouTube channel that goes by her name, Sommer Ray. There, she uploaded her vlogs, health and fitness tips, travel vlogs, and several others.
She even collaborated with Jake Paul on several occasions. She also shows her love for reptiles, such as snakes and spiders, which are her pets.
She is from Denver, Colorado. She came from a health-conscious family too. Her mom, Shannon Ray, is a fitness Instagram model, and her father is a bodybuilder. This explains Sommer Ray's interest and passion in fitness and health.
Justina Valentine and Sommer Ray's Relationship
Justina and Sommer Ray kissed live on a famous TV Show alone was a significant shock towards Justina Valentine's fans.
The incident has Wild' N Out fans speculating their relationship. Some fans said that they might have an affair, but others stated they hooked up at some point.
It also sparks some assumptions about their sexuality, especially towards Justina. Fan's belief that Justina has some attractions to women seemed to make sense since Justina had never appeared in public with any man.
After that episode, there have been no further explanations from Justina Valentine or Sommer Ray regarding their relationship with each other or their sexual orientation.
This fact leaves us with even more questions and blurry assumptions from fans towards both of them.
Was The Kiss Merely Added for A Shock Value Within the Show?
Sure, their public display of affection looked romantic and all. But was it sincere? Are they indeed in a relationship with each other? It is hard to decide, of course. But, there is maybe a reasonable explanation behind this.
Remember why Sommer Ray was invited to The Wild 'N Out show in the first place? To be a part of a game where two teams need to flirt with her to win the episode. So, it was not only Justina Valentine.
All of the cast members of the show also flirted with Sommer Ray. The teasing was intended to be just for fun and nothing all serious. It is reasonable to say that the flirting was a part of the show and nothing else.
Well, maybe some of you said, 'well, they kissed!!' I know it was only Justina who kissed Sommer Ray. But, I'm sorry to break it to you, the kiss was also a part of the show and nothing special behind that.
The kiss was there to add another shock value to the show. Not to mention, Wild' N Out itself is a comedy game show which anything could be tailored and made to excites the audiences even more.
So, are they in a relationship? Just as a friend, maybe. Although strangely, their friendship is also questionable. Justina followed Sommer Ray on Instagram the last time I checked, but it doesn't happen the other way around.
Also, up until now, neither Justina Valentine nor Sommer Ray has ever mentioned the incident on the show or even about each other since. So, we can say that their relationship back in the show was just merely professional.
Sommer Ray back then was also dating Machine Gun Kelly. Unless she was in an open relationship or a polyamorous relationship, it was not possible for Sommer Ray to publicly announce her other relationship in front of her boyfriend. Unfortunately, Sommer Ray and Machine Gun Kelly broke up in 2020.
So, what about Justina Valentine? Some sources said that she is currently single, but she is not ready to mingle. The rumor said that she is presently way too busy to divide her love and attention for her career to someone else.
She has released several songs. One of them is 'Control' which she has promoted all over social media recently. Her decision as a female hip-hop artist to focus on her career is something we need to respect.
Justina Valentine: A Talented Young Female Rapper
Justina Valentine is one among few successful women in Hip Hop music industry. Her first EP called "Valentine" was released in 2013, hitting number #38 on iTunes R&B music chart.
Her leading single within the EP, "Candyland," featuring a famous rapper, Fetty Wap, was also aired on National Radio stations. A pretty great start for a female artist in its era.
Her talent then brought her to be the cast of Wild' N Out in 2016. Since then, her career has kept rising. She hosted other MTV show such as "How Far is Tattoo Far" and MTV's "Singled Out".
Her talent to freestyle and career as a rapper leads her fan to compare her to the legendary rapper Eminem. In the interview with Ignite, she said she is very honored to be compared to Eminem.
She added that Eminem is also one of the biggest influences on her career and her favorite rapper. Justina Valentine even has one of her mixtapes called "Feminem" to emphasize her love for the rapper.
Even so, Justina Valentine believes that her style of rap is unique by stating, "I'm one of the only rappers, male or female, that can rap the way I do."