Tayler Holder Girlfriend 2023: List of Girls He's Actually Dated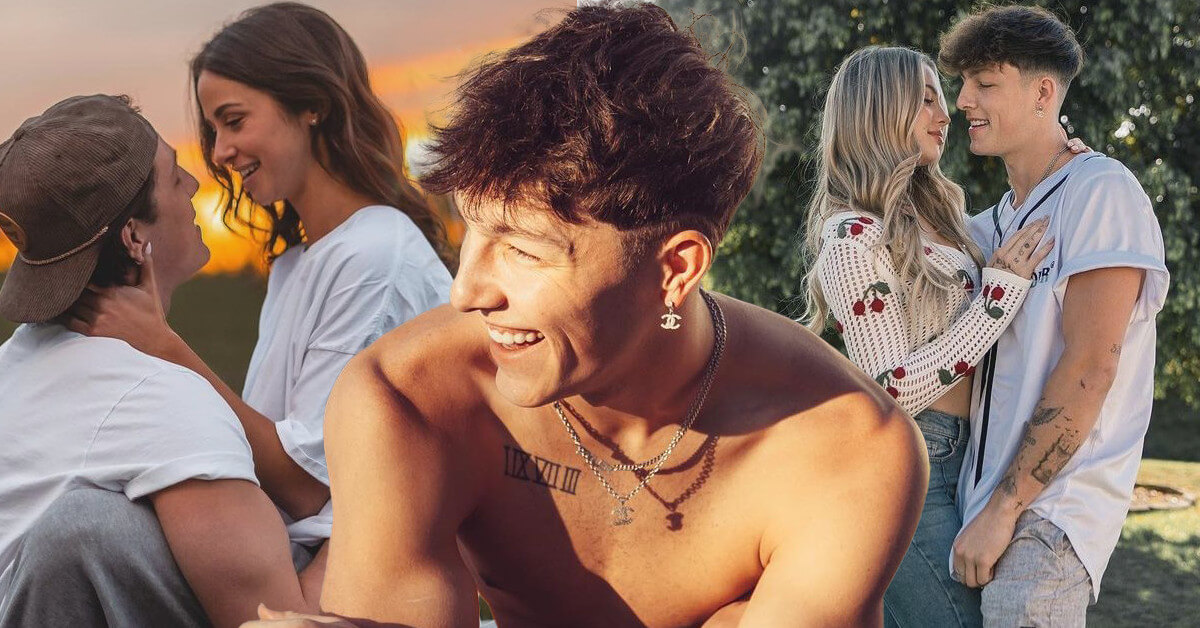 TikTok brings a bunch of Gen Z influencers and aspiring models, including Tayler Holder. The TikToker has amassed more than 20 million followers on his account!
His good looks make it understandable that he became the latest teenage heartthrob. However, his popularity seems to be never far from his numerous dating scandals with several gorgeous ladies, from fellow social media personality Dixie D'Amelio to health influencer Sommer Ray.
Who is Tayler Holder's Current Girlfriend?
After his breakup with on-and-off again ex-girlfriend Charly Jordan, fans were surprised when Tayler posted a video of him being cuddly with a mysterious girl out of nowhere!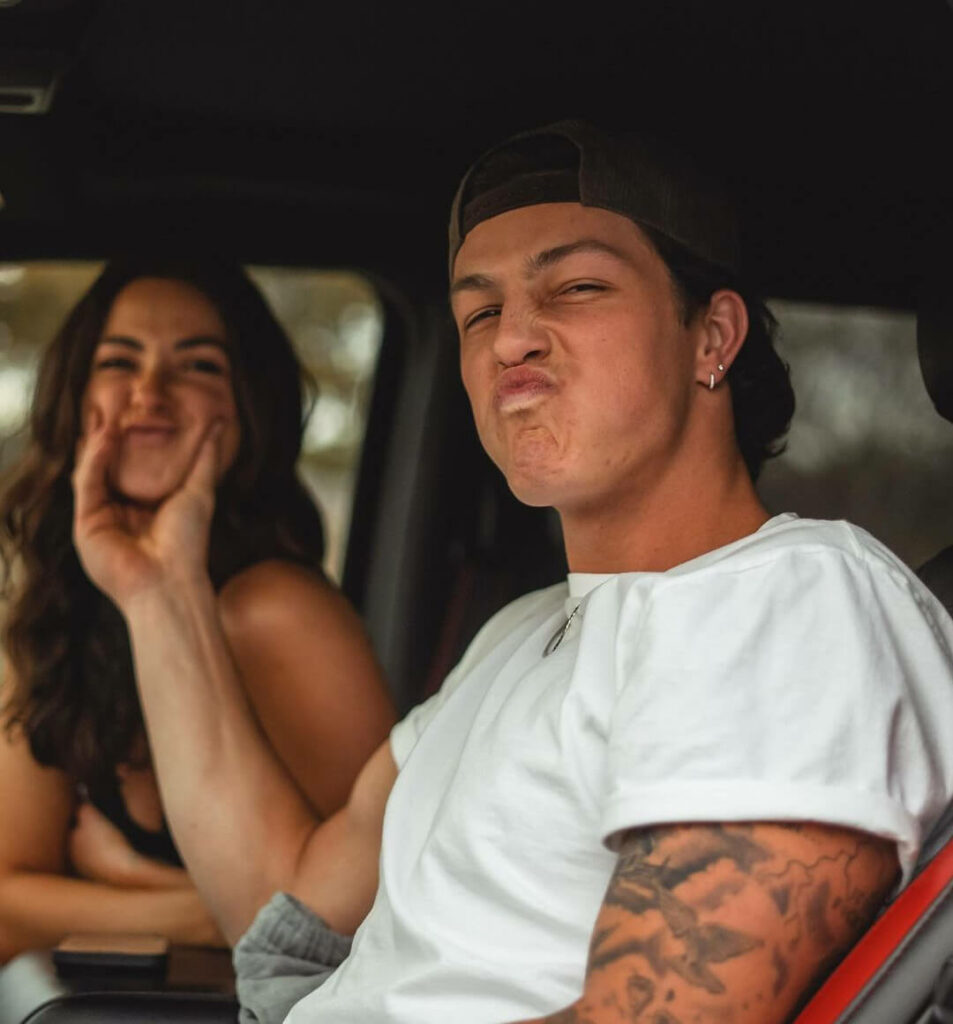 The TikTok video showed the couple inside a car, where Tayler rested his head on the girl's shoulder.
Later that day, Tayler also posted pictures of him and the same girl kissing and being lovey-dovey.
While fans were happy with the implication that Tayler had found a new love, it turned out the lady was Taylor Marie, and all the loving pictures were still cuts from Tayler's new music video, Drive!
Well, perhaps a chance for an off-screen romance?
Are Tayler Holder and Girlfriend Charly Jordan Still Together?
Tayler Holder and fellow TikToker Charly Jordan started dating in 2020, and they announced their relationship by posting a cute picture of them kissing on a beach.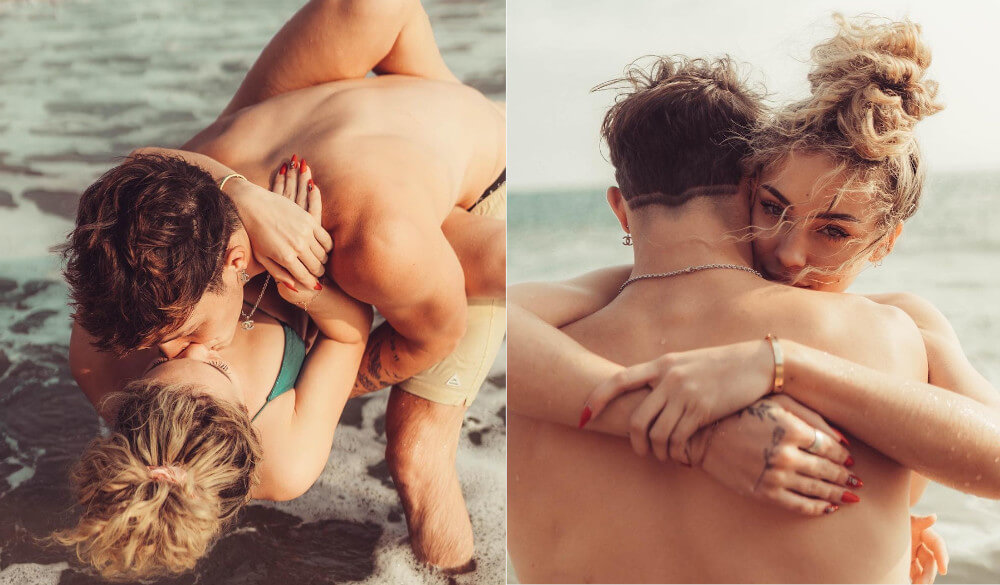 Throughout their relationship, Tayler and Charly have frequently appeared in each other's videos, making fans dub them "relationship goals."
Unfortunately, Tayler and Charly decided to end their relationship more or less a year after they started dating. In their announcement video, Tayler explained that things ended not because something terrible happened but because things were moving "in different directions" for them.
However, what seemed to be an amicable split quickly turned sour after Tayler was seen having a breakdown following his break up, caught on camera in the first episode of House of Creators.
This scene caused his fans to throw nasty comments at Charly, which resulted in her taking a break from social media.
However, nearly a year after their breakup, fans suspected the pair were back together after they were seen hanging out together multiple times!
Tayler and Charly even went to church together, and fans were hoping they would pull some Jelena move and find their way back to each other!
When Did Tayler Holder Date Ex-Girlfriend Sommer Ray?
Rumors about their relationship began to surface after Tayler Holder posted a Snapchat conversation between him and Sommer Ray to TikTok and claimed in the caption that they have been "boo'd up."
Fans later went crazy after Tayler posted a video of him nearly kissing Sommer, which made fans want to smush their head to make them kiss already!
While fans were convinced that Tayler Holder and Sommer Ray were an item, he denied the rumors in 2020 and stated to the paparazzi that they "are just friends."
However, sometime after he started dating Charly, Tayler made a different statement and admitted that he and Sommer dated for quite some time, but their relationship was "toxic."
He explained that they were in an on-again-off-again relationship, and every time they broke up, Sommer would block him and then unblock him when they had made up.
Is Kelianne Stankus Used to Be Tayler Holder's Girlfriend?
Tayler Holder and Kelianne Stankus are known to be close friends, so it's no wonder they often appear in each other's videos.
However, back in 2020, there were rumors that they were dating after Tayler and Kelianne kissed on a live stream, witnessed by their friends and more than 40,000 viewers!
A month later, Tayler uploaded a video where he dated Kelianne for 24 hours for entertainment purposes only.
While fans remain hopeful that they will be dating for real, Tayler and Kelianne seem more comfortable with being best friends!
Why Did Tayler Holder and Ex-Girlfriend Dixie D'Amelio Break Up?
Speculations of their relationship spread after Tayler Holder and Dixie D'Amelio posted several videos of them lipsync-ing to High School Musical soundtracks. In one video, Tayler was cuddling with Dixie, who was chilling on the couch.
While it took them ages to address the rumors, Tayler eventually decided to end them for good. In an interview with Hollywire, he jokingly explained that they "are not dating" because "she friend-zoned" him.
In a more serious tone, he later added that they don't want to "overstep" the boundaries they set as good friends.
When Did Tayler Holder and Ex-Girlfriend Kaylyn Slevin Date?
In 2019, Tayler Holder began dating Kaylyn Slevin, a fellow social media personality. At that time, Tayler was 22, while Kaylyn was still 19.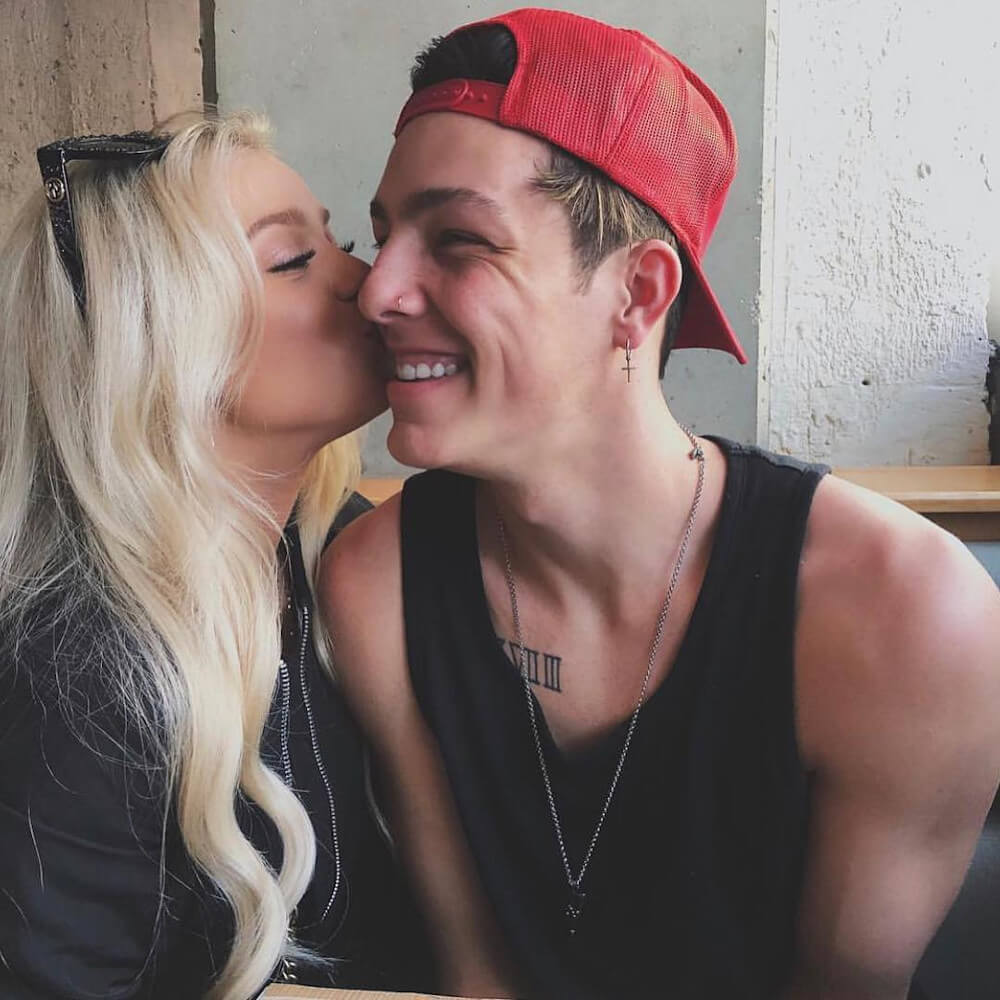 However, the romance only lasted for several months, as in August 2019, he posted a video to announce their break up.
"I don't have Kaylyn at all," Tayler began. "I'm going to support her in everything that she does," he continued.
Tayler later added that the reason for their split was that Kaylyn was "just not ready for a relationship." However, he assured fans that they would remain friends and "continue to hang out."
Is Ayla Woodruff Used to Be Tayler Holder's Girlfriend?
Months before Tayler Holder and Kaylyn Slevin started dating, he once admitted his interest in dating Logan Paul's stylist, Ayla Woodruff.
Tayler had been vocal in voicing his crush on her, and he even filmed a mukbang video with Ayla, claiming her as his "girlfriend."
This came as no surprise, considering that a year before that, Tayler once asked Ayla to recreate several couple photos of fellow YouTubers. This interaction made fans cooing and shipping them with each other!