Who is Megan Fox Boyfriend? Is She Married?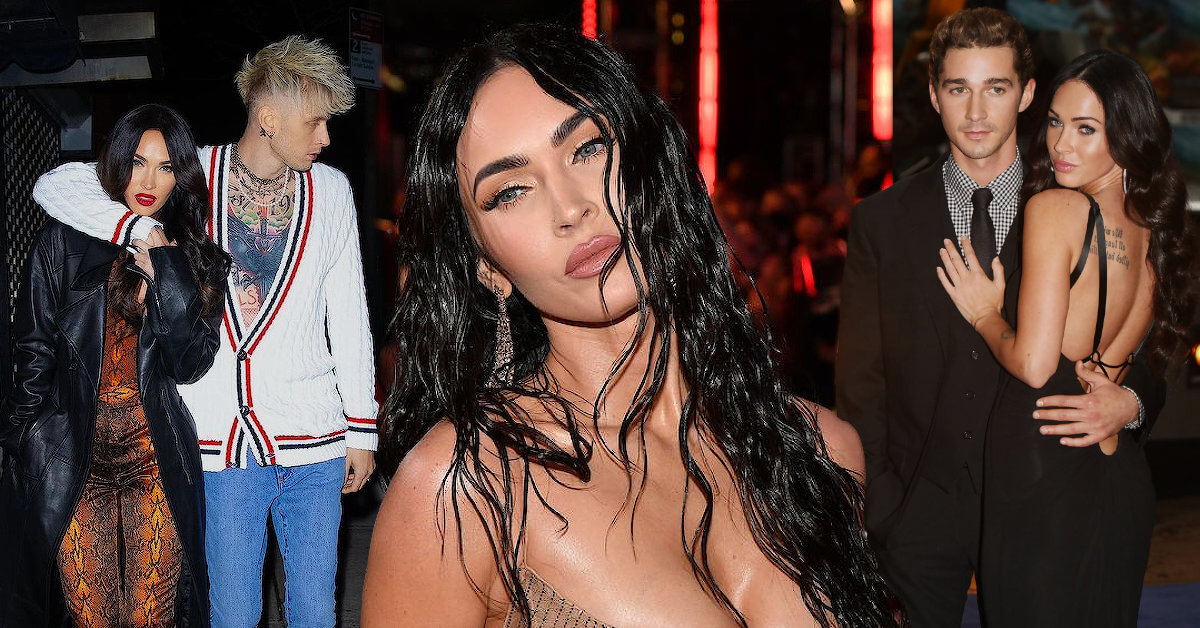 Do you all believe in Megan Fox supremacy? Because I do. Everyone on the internet has been obsessed with her. Don't we agree about this? The smoking hot actress has successfully stolen not just men's hearts but also women's.
Ever since her iconic breakout role in the movie Transformer, many people have been keeping an eye on her.
At that time, being the badass sidekick of the main character ever made her the center of attention for the media. Following the movie's success, the actress even acclaimed the status as the newest "sex icon" by numerous media. Then this status was secured by her next iconic movie, Jennifer's body, where she plays a lesbian vampire who kills men.
While the media has portrayed her as the sex symbol through all of the attention she got, Megan has to keep her private lives specifically her love life, pretty lowkey for the media attention.
However, her recent relationship with rapper Machine Gun Kelly has brought her into another spotlight. But aren't you all curious about her story in terms of romance? Since there are a few notable names in Hollywood, who caught her eyes and heart. Let's dig deeper about her past relationship!
Megan Fox and Machine Gun Kelly: A Two Halves of the Same Soul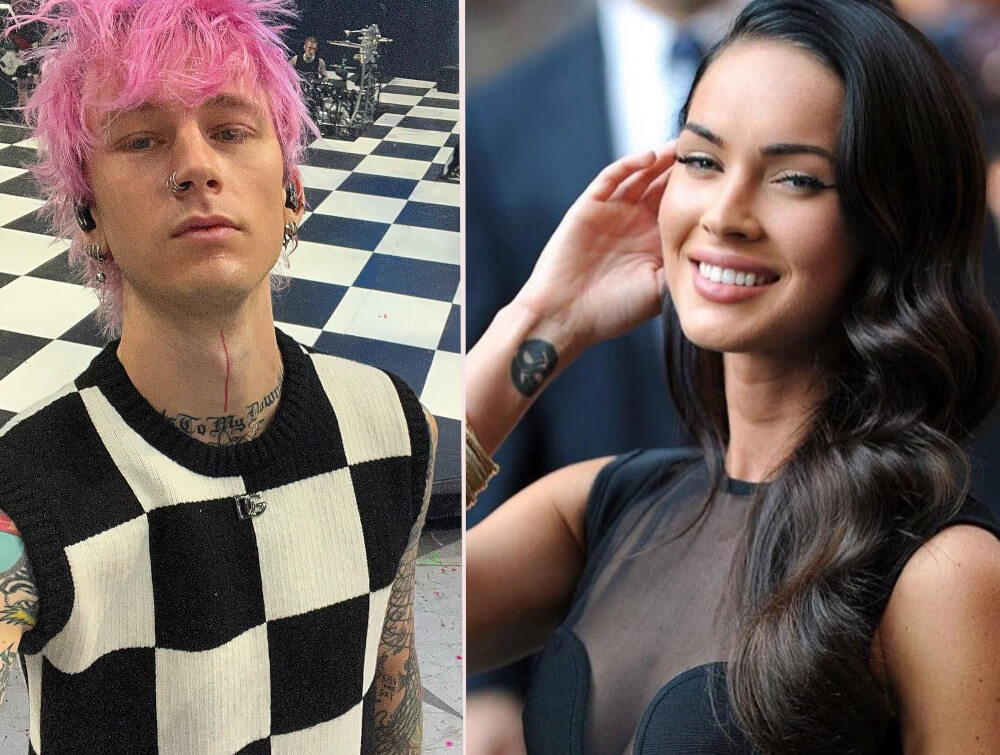 Machine Gun Kelly was the latest man who is lucky enough to steal Megan Fox's heart. It was reported that the beginning of Megan Fox and MGK's relationship as friends, then growing up romantically from there.
This pair grew closer after spending more time filming together. However, the rumor that they were off the friendship zone broke out in the same month of Megan Fox's separation from Brian Green after Megan decided to star in MGK's music video My Bloody Valentine. 
A month after that, the two of them were spotted holding hands and kissing each other in LA. Then a source reported that the two of them were official. Ever since this news, the two of them have been inseparable.
The bond they shared was getting strong. Megan Fox even called MGK her "twin flame." She said that the second they were in a room together, she could sense that MGK was her twin flame.
Machine Gun Kelly said that he did fall in love at first sight with Megan. It is obvious, everyone would love Megan Fox, even if it is just from her picture. Don't you even want to marry her as well? It seems that it has crossed MGK's mind to marry Megan Fox.
Megan Fox and Machine Gun Kelly Are Engaged!
Megan Fox announced her engagement to Machine Gun Kelly on January 11, 2022. The two have been dating since 2020. MGK took to Instagram to post a picture of the stunning diamond and emerald engagement ring.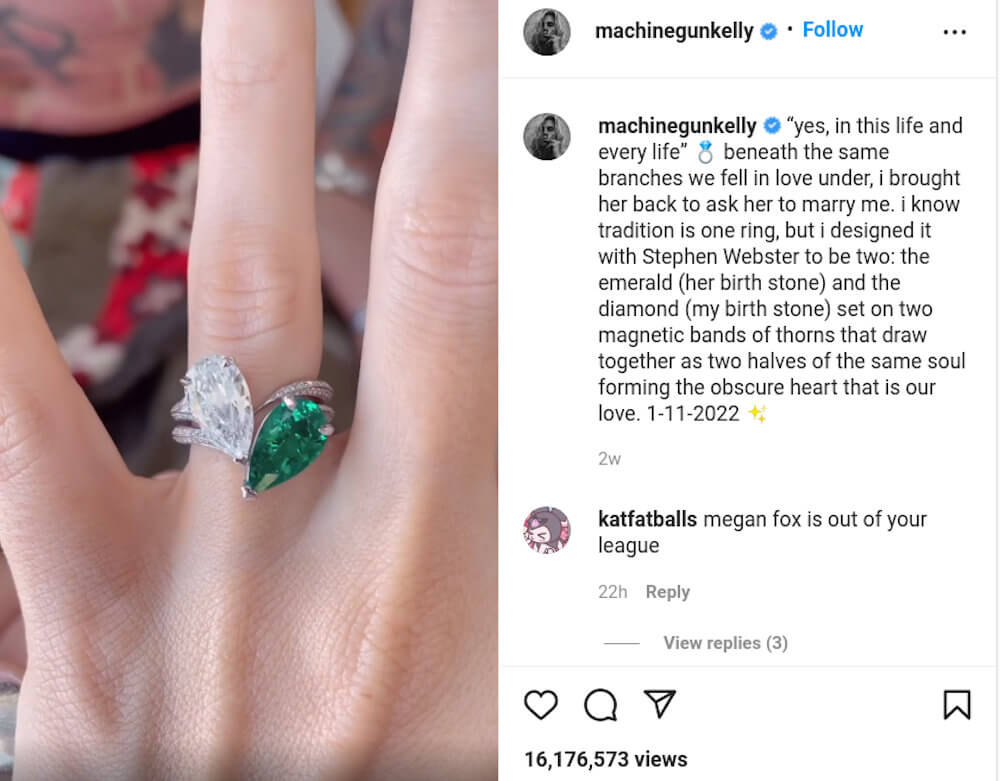 She also took to Instagram to share a video of their engagement.
Looking at Megan's past, she sure experienced lots of different types of relationships. If 'versatile' is a person, she would be the one who represents that word! So get them all, Megan.
Megan Fox's Chemistry with Co-star Shia LaBeouf
Another series of falling in love with your co-star (which happened a lot before this), Megan Fox and Shia LaBeouf, shared their perfect chemistry on the set of Transformers movie. It was never published that both of them were officially dating each other.
Until the next few years, it was confirmed by the two of them.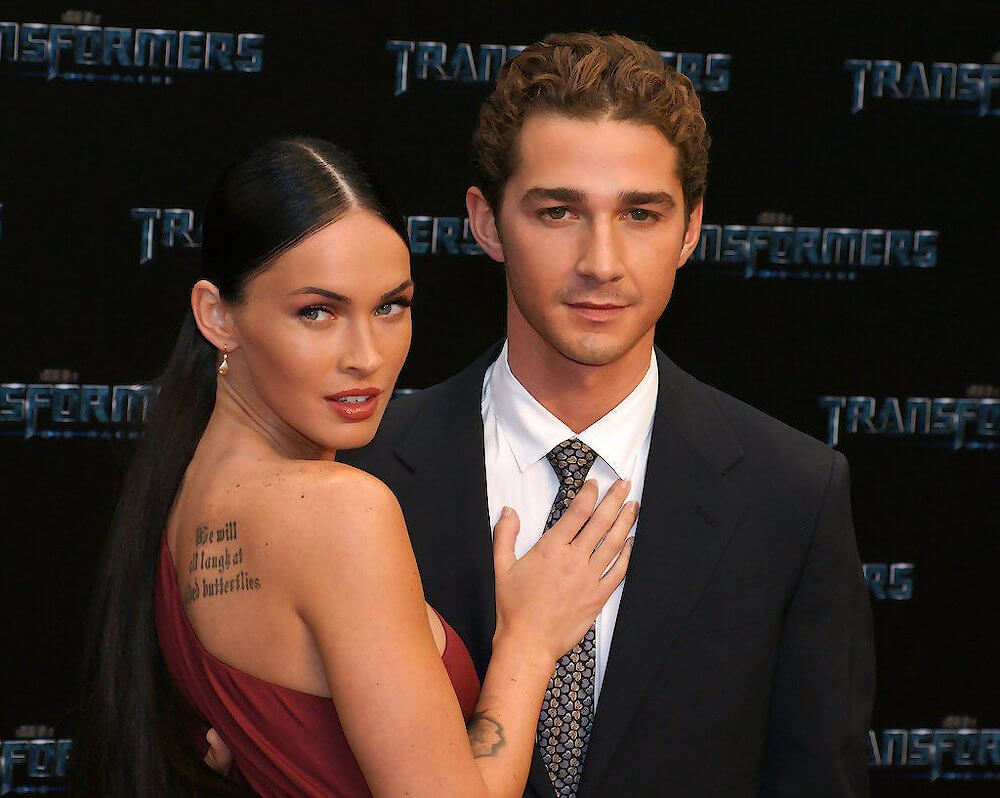 It was Shia LaBeouf who confirmed the relationship first. In an interview, he said that something occurred during the period of them working together. "You are on set together for six months with someone who is rooting to be attracted to you, and you are rooting to be attracted to them," said LaBeouf.
He also said that the time he spent with Megan was their own thing. This statement itself pretty much confirms that there was something between the two. No one knows whether the two of them were really in a relationship, or maybe they were just that close with each other. They never made it public. 
However, in one interview, Megan Fox said, "I would confirm it was romantic. I love him." Well, that's it. Sure it was all because of the perfect chemistry, not just on-screen but also in real life.
On and Off Husband: Brian Austin Green
In 2004, the romance story between Megan Fox and actor Brian Austin Green began after their encounter on a sitcom, Hope and Faith. After both of them became guests on episode 8 of the show, they started to develop feelings for each other.
Surely there was concern about this relationship since the age gap between them was too big at that time.
Megan was only 18 while Green was 30. However, this does not stop them from creating stronger bonds with each other. As Megan revealed in the interview with The New York Times Magazine in 2009, she liked him right away, and it was like magic how their connection was too powerful for each other.
Around 2006, another news came up about Megan Fox and Brian Austin Green's relationship. They were reportedly getting engaged in November. Unfortunately, for the next few years, it was the time where Megan Fox's career blew off with her role in the Transformer movie in 2009.
It seems Megan was getting busier, and they barely had time for each other at that time.
As a result, the four years of their engagement had to be called off later that year. No words were coming out from them when this event happened. Though Megan Fox had shared her statement in a US Weekly interview, she said, "Marriage is not a realistic goal for someone who is 23, that's all." It seems that her statement about her age might be the reason why they were splitting up.
Surprisingly, these two seem to not be separated from each other for too long. Later in the same year, after they broke their engagement, they got back together. Then the two of them decided to be re-engaged the year after.
Not long after their re-engagement, Megan and Brian held a private wedding ceremony in Hawaii. Two years later, in 2012, they welcomed their first child. Then in 2004, their second child was born.
Until 2015, there was no harmful news for this happy family, and it was all safe and sound. Then, in August, the news was dropped, Megan filed for a divorce. It was not a surprise since their relationship has been on and off. However, it seems that this was a close call for their relationship.
But of course, it's not the end of their relationship. Who is Megan Fox without a sprinkle of surprise, right? The surprising news came out after they filed the divorce, Megan got pregnant with their third child.
Of course, it was all unplanned, so they decided to hold onto their relationship a bit more. Until finally, in late 2019, both of them separated for good.
Short Romance with Actor David Gallagher
There was not much exposure to her private life in the early years of Megan's career on the screen. However, while she was building names for herself, the first Hollywood name appeared alongside her name. Megan was rumored to be in a relationship with actor David Gallagher.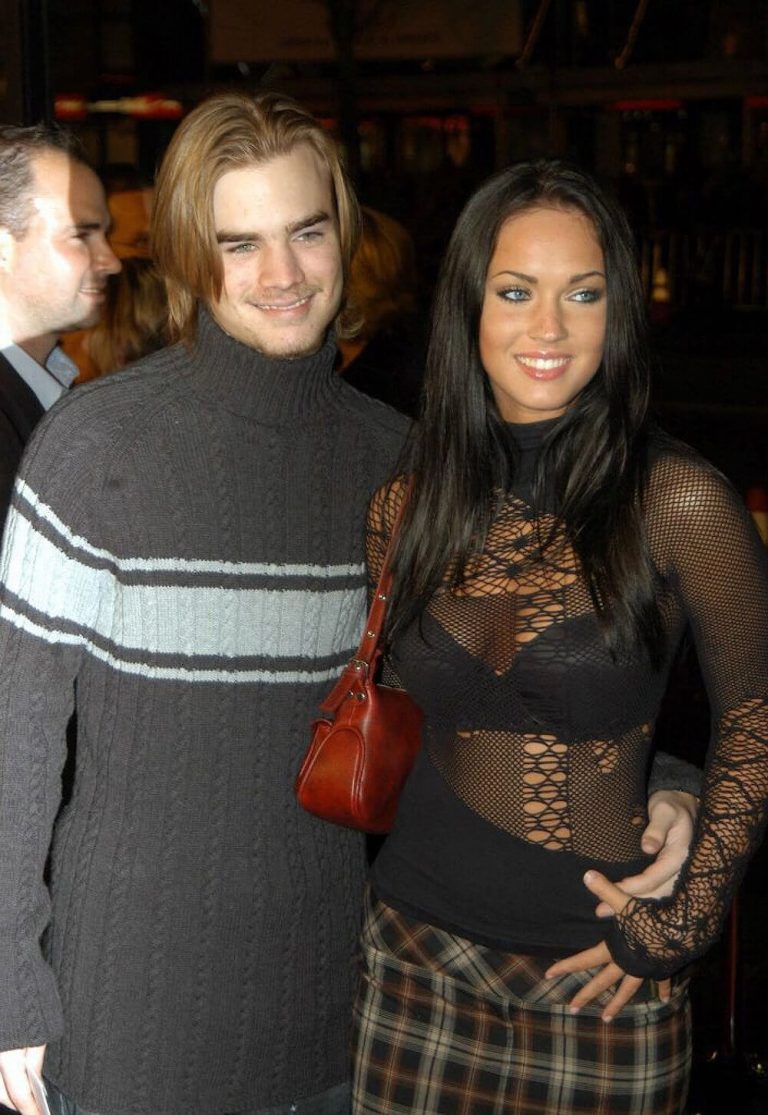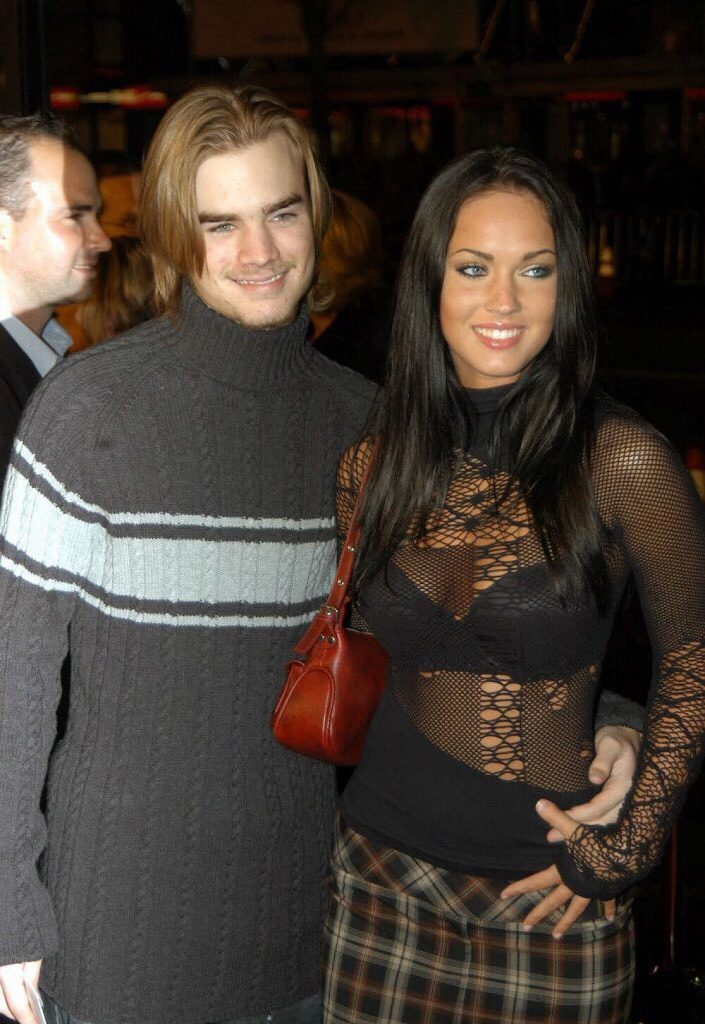 The actor was known for his role in the family drama 7th Heaven. At that time, Megan was beginning her acting career with her role in Lindsay Lohan's movie Confessions of a Teenage Drama Queen.
There was no official statement about this relationship around that time, but Megan has been spotted bringing Gallagher to the red carpet of her movie premiere in early 2004.
Even though there was no official statement, it seems that the relationship ended later that year. It looks like everything about this relationship was all about assumption; Megan knew how to build up that mysterious image, didn't she?
Megan's High School Sweetheart, Ben Leahy
Before her acting career has taken off to the big screen, teenage Megan Fox might have been enjoying the rebellious phase of her life. But, in the year 2000, fifteen-year-old Megan had an old fling with her schoolmate named Ben Leahy.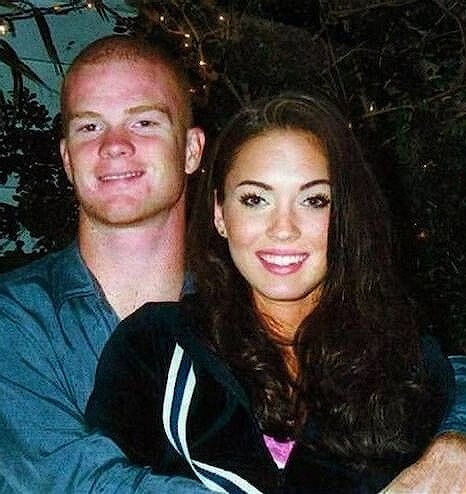 In a 2009 interview with Rolling Stones, Megan revealed that she had a boy who had a crush on her at the time. This boy, Ben Leahy, was a bit older than her. It seems that this relationship was a cute one since Megan mentioned how they would sneak out of the house and then lay in the grass, looking out at the stars.
Even though this relationship didn't last that long, Megan says that she loved him and he was a sweet and wonderful boy at that time. Megan was drawn by him since he was a badass with a perfectly tall body.
However, this relationship only lasted probably for three years since, around that year, Megan's acting career had started, and they might have taken on a long-distance relationship. Have you got to work and earn that money, right Megan?