Who is Matthew Gray Gubler Girlfriend in 2023? Is He Married?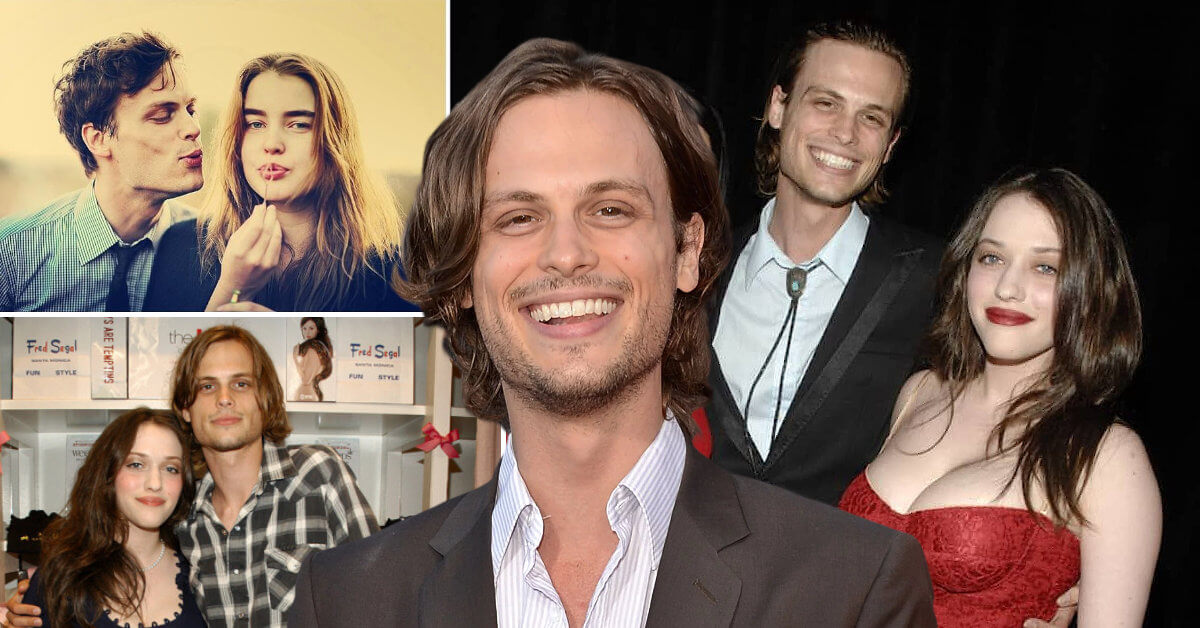 Matthew Gray Gubler, who starred as Dr. Spencer Reid in Criminal Minds is an actor, filmmaker, director, and author. If that's not impressive enough, Matthew is also a fashion model, painter, and illustrator.
But, what is Matthew like in real life? Does he embody Spencer Reid in his day-to-day life? And most importantly, how's Matthew's relationship?
Does Matthew Gray Gubler Have a Wife?
When we're talking about Matthew's personal life, especially his romantic relationship, he is very secretive and doesn't reveal much about that aspect of his life. He's still single right now, but Matthew has been linked to some pretty and famous women in the past.
Throughout Matthew's entire career, the actor has never been married. Does he not believe in marriage, or has he just not found the one? Y'all will find out about all of that pretty soon.
It's not because Matthew doesn't believe in romance or has been hurt in the past, but he's very picky when it comes to choosing a partner (as he should). In his interview with Glamour, he revealed what kind of partner he's looking for.
"I fall in love with wonderful people and people that can't be replicated," told the (500) Days of Summer actor.
He added, "You gotta be friends with them forever because if I'm going to date someone, it's a real big deal for me. It means that I feel that we're tied together for life, whether they like it or not," and then he laughed.
Matthew didn't go on a lot of dates, so if he's been linked to many women, most of them are likely rumors. But once he did, he was always all in and tried his best to make a date spectacular and memorable for both him and his partner. Matthew sounds like perfect boyfriend material, doesn't he?!
In the interview, he mentioned his only official relationship. So who's this lucky girl?! Stay tuned to have more in-depth information about his relationship.
There Was Matthew Gray Gubler Before Harry Styles: A Rumor with Taylor Swift
The latest news that we can hear about Matthew's love life is in 2013. It's nearly ten years later, and the Newness actor is still not off the market.
In 2013, Matthew was rumored to be with Taylor Swift. Yes, it's okay to be surprised, ladies. And what's even more exciting is there is news everywhere that said Wildest Dreams was actually for Matthew. If that were true, that would be super cool.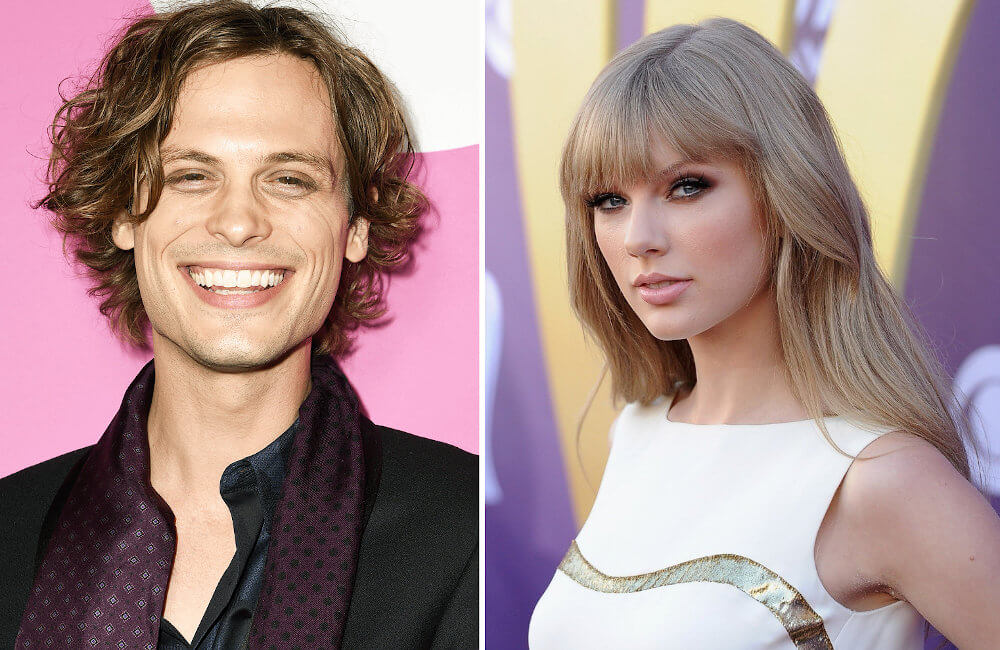 The rumor started when the native Las Vegas actor was spotted celebrating the Fourth of July with the All Too Well singer in her kitchen in 2013.
Matthew shared a picture of himself with the same American flag face paint, and the selfie was taken in Taylor's kitchen. Even though Taylor deleted all of her old photos on her Instagram, it used to be the headline everywhere back then.
However, neither of them confirmed their relationship. One of the reliable sources exclusively told Hollywood Life that the mutual attraction had led them to spend a lot of time together and hanging out, but they were not mutually exclusive.
"They have a distance and different schedules to worry about. So Matthew is looking out for his feelings and hers and treading lightly," a source said.
But, what about the song that was rumored to be Taylor's feelings for Matthew? Did Taylor talk about him in Wildest Dreams? Or was it for Harry Styles? Because not long after her rumor with Matthew, she was officially an item with the Sign of the Times hottie.
However, the speculation about Matthew being the guy behind Wildest Dreams is never proven. It was mainly from some Tumblr posts and Twitter users' speculation. Moreover, their relationship was also never proven. I'm pretty sure it was just a short fling or just a hookup, but we never know.
It was also the last time Matthew had a relationship rumor. Since then, he seemed to focus more on his movies and projects, forgetting the fact that his fans are dying to see him having an actual relationship with the love of his life and not just rumors.
Matthew Gray Gubler and the Famous Model Ali Michael
Before Matthew was linked with Taylor Swift, he was also rumored to be dating a famous model, Ali Michael. The surprising thing, though, the rumor actually lasted for three years long; from 2010 to 2013. So was it just a rumor, or did the romance spark between them?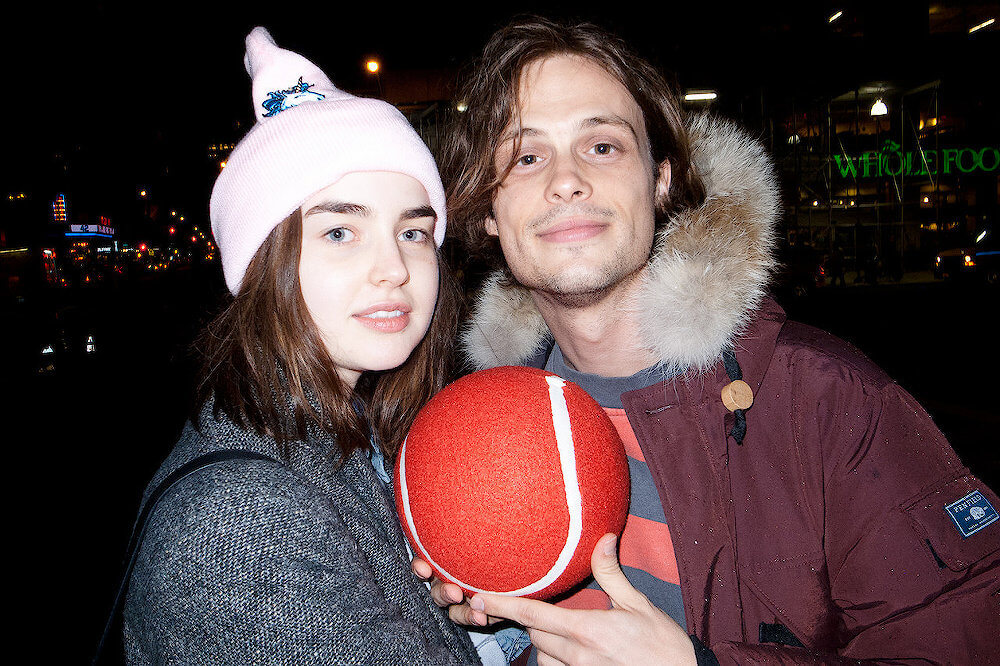 Knowing how famous both of them are, it isn't very reassuring that neither Matthew nor Ali Michael talks about their relationship more often.
There were several times when Matthew and Ali were spotted spending time together. One of the moments there was captured by the paparazzi was when they exited the Urth Cafe in Los Angeles back in 2010.
It's frustrating because Matthew took his privacy to another level. He rarely lets the world know about who's the girl that he's dating. So, the possibilities are always between their relationship being purely platonic or dating, but they kept it under the wrap.
Currently, she is known to date Marcel Castenmiller, who's also a model. She never confirmed or denied whether she had been dating Matthew for three years. That's quite a long time, though.
Matthew and the Cobra Starship Member, Victoria Asher, Were Rumored to Be Together for A Year
Even though in most of Matthew's interviews, he only admitted to dating Kat Dennings (and doesn't seem interested in talking about other girls he's been linked with), his picture with Victoria Asher was also spread around the internet.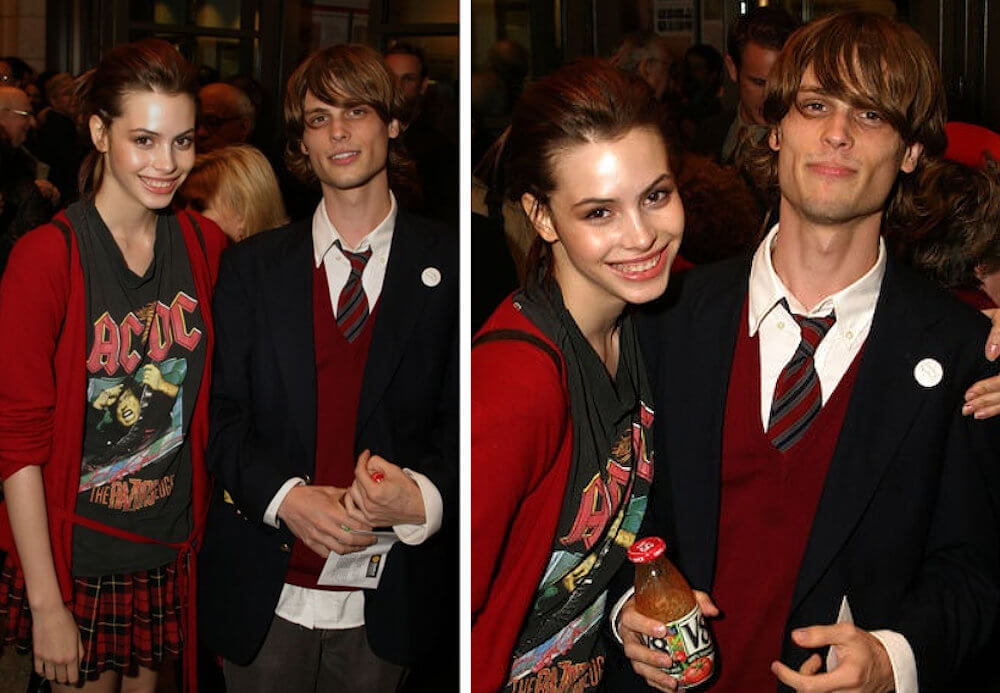 Victoria Asher is a keyboardist from the band Cobra Starship. Although the band no longer exists, their songs like You Make Me Feel, Good Girls Gone Bad, and The City Is at War are pretty sick.
There isn't much information that we can dig deeper about this couple, apart from they were dating for about a year in 2010. Of course, Matthew didn't admit the relationship, but he didn't explicitly deny it either. He kept silent and let the media do their thing as usual.
All Things that He Had Done for Kat Dennings
Here we come to the (finally, the one and only) relationship that Matthew admitted by himself. From January to August 2007, he was dating Kat Dennings, who played in Thor. Even though Matthew and Kat only dated for less than a year, it was pretty memorable for them, and they remained good friends until now.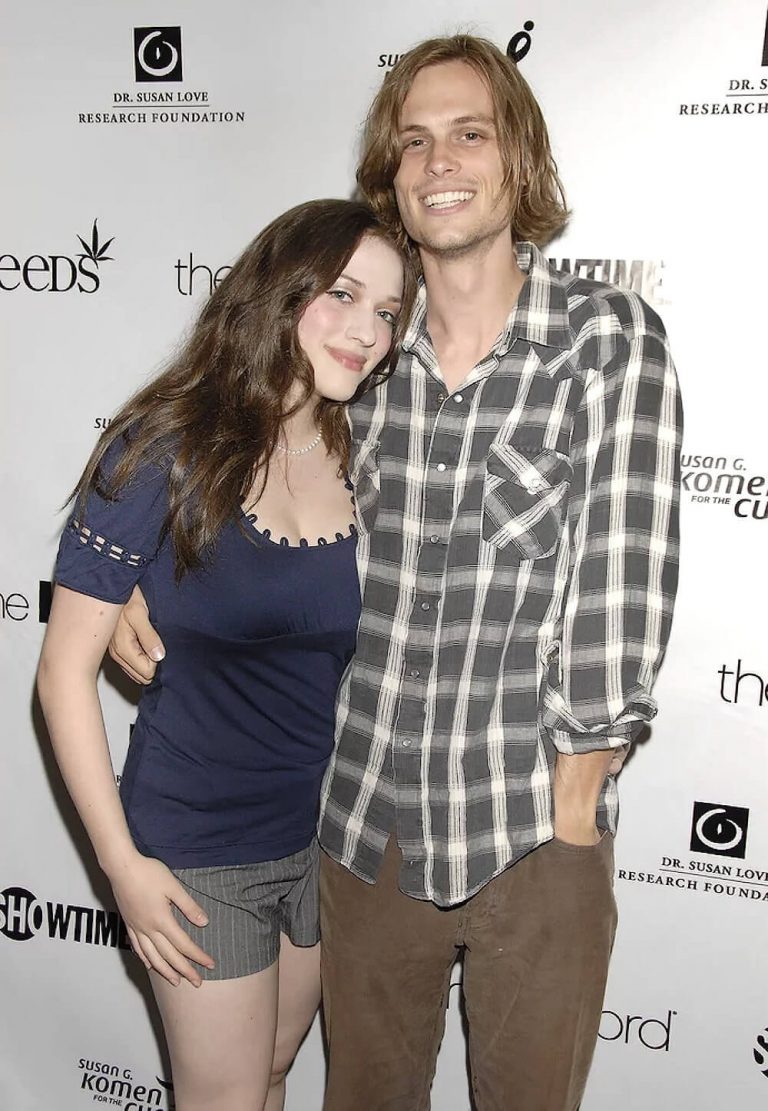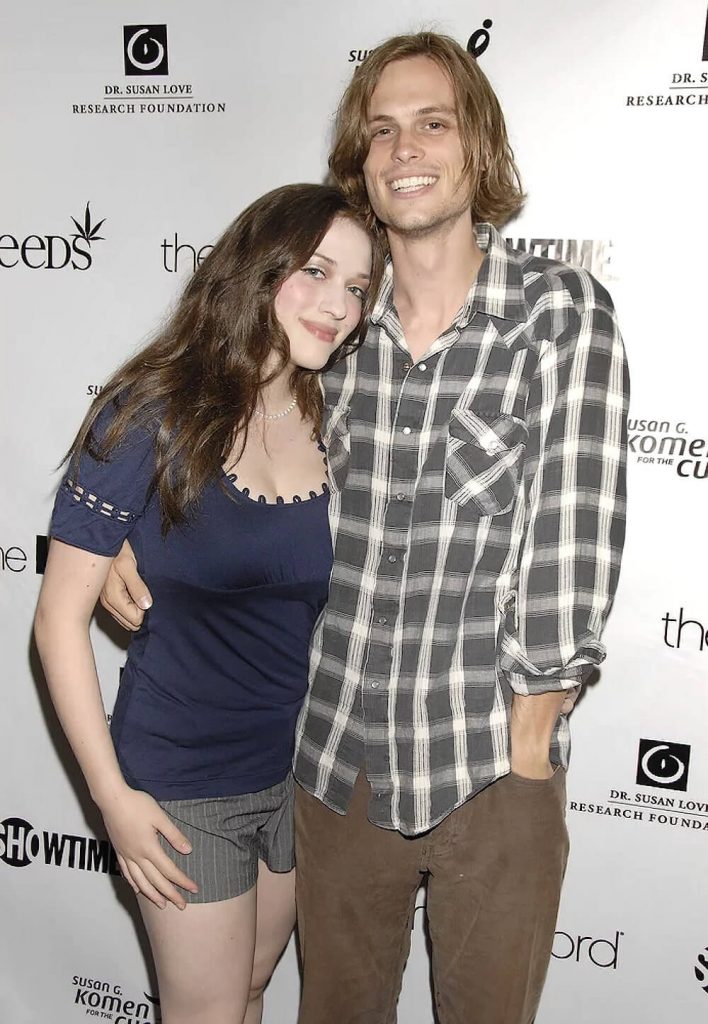 We've mentioned earlier that once Matthew is committed to a relationship, he's willing to go the extra mile to make his girlfriend happy. It turned out that what he was talking about was true.
He admitted that he did "pretty crazy stuff" to impress her when he was dating Kat. What a romantic man (or hopeless romantic, I must say.)
"I once handmade a girlfriend a 50-page leather-bound book. It was an illustrated fairy tale about a princess and an eccentric magician. It took me about a month to make, and it was all rhyming, hand-painted. Something I was pretty gosh darn proud of," Matthew proudly told to reliable source.
It's pretty awesome, right?! I mean, not many men are willing to admit how care they are to their partners. Most of them seem "too cool to care" or "too manly to think about relationships too much".
Matthew might not have a long list of girlfriends, but he's sure the best boyfriend anyone could ever have. And even after Matthew and Kat broke up, he still described how much he loved Kat and her family.
"Kat is marvelous. She's one of the funniest people I know and such a talented actress, a brilliant mind, a warm-hearted person, and I love her and her family." Someone who just broke up and can still speak highly about their exes indicates that they are mature enough.
And even though they were no longer together, they still could work together as a team. Matthew and Kat were costars in Suburban Gothic in 2014.
Their split was due to their schedules which couldn't match with each other. At that time, Matthew had just started his role in Criminal Minds, and he reportedly had to work 15 hours a day. No wonder why Criminal Minds get high ratings and massive recognition globally.