Who is Lee Hye-ri Boyfriend? Is She Dating Anyone?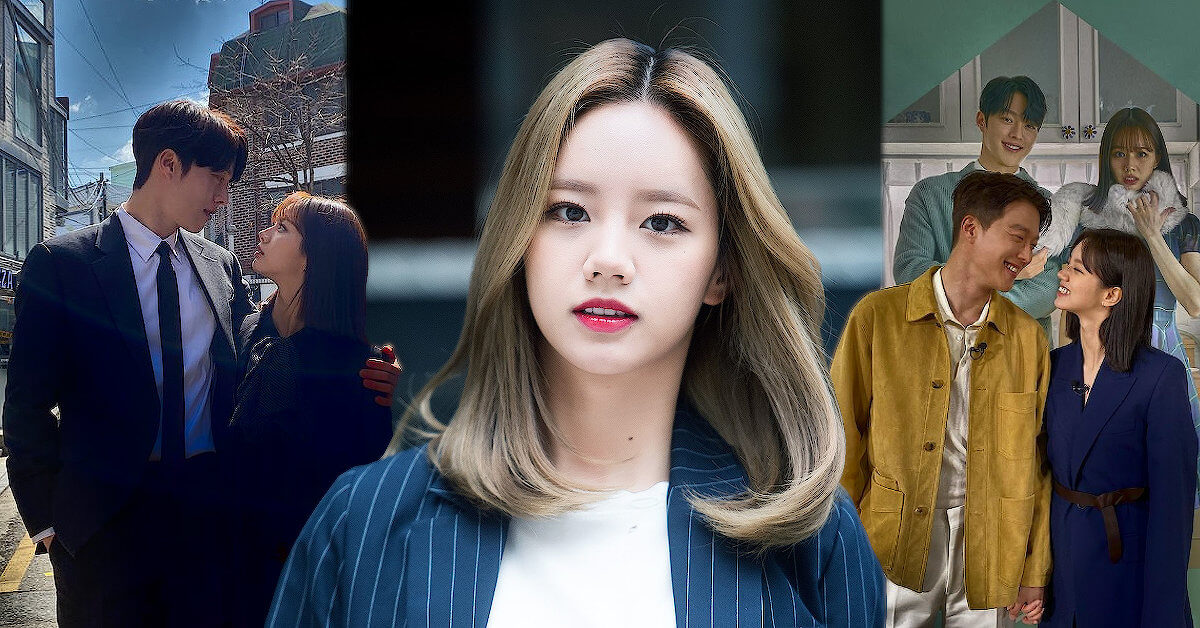 Lee Hye-Ri, known as Hyeri, made her name big since she appeared on Real Men in 2014. She was even named "Nation's Little Sister" by the media in South Korea since she was that famous. And of course, who doesn't love this talented sweetheart?
Other than being an actress, she's also a singer and television personality. Apart from her career and her fame, people are also curious about Hyeri's love life.
Is she dating anyone now? How's her relationship journey? Wonder no more!
A New Affair with Costar Jang Ki Yong?
When we talk about Hyeri's relationship, you probably heard a lot about her rumor dating costars in My Roommate Is a Gumiho. However, her longest relationship was with another South Korean actor, Ryu Jun Yeol.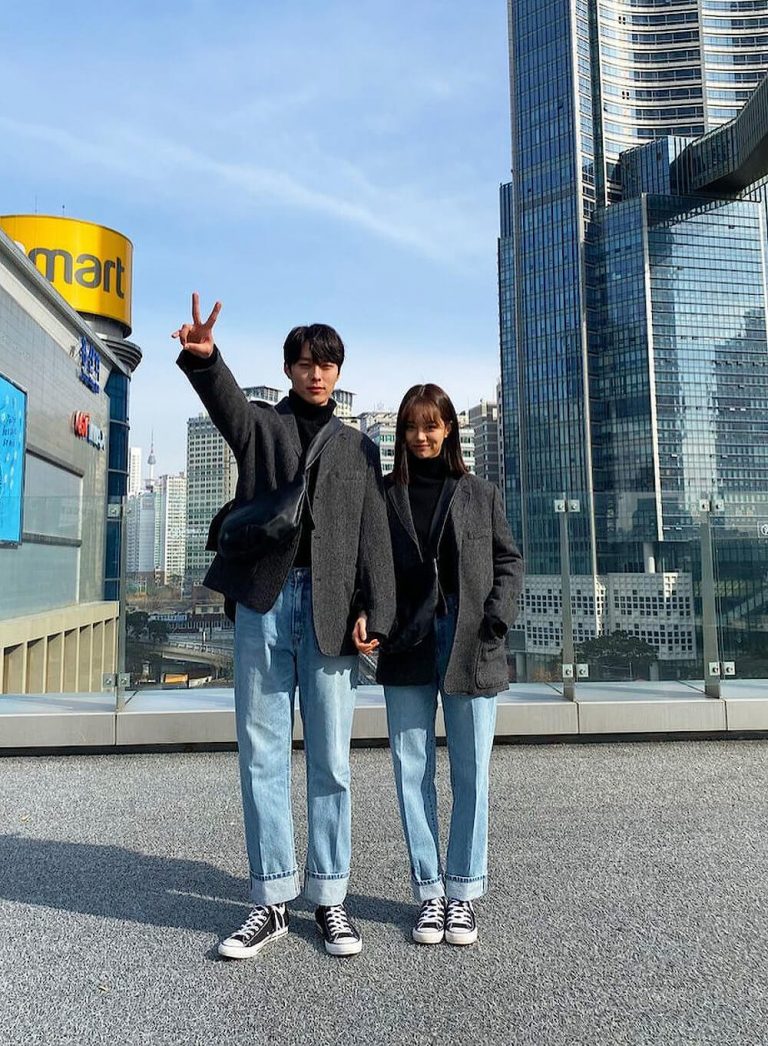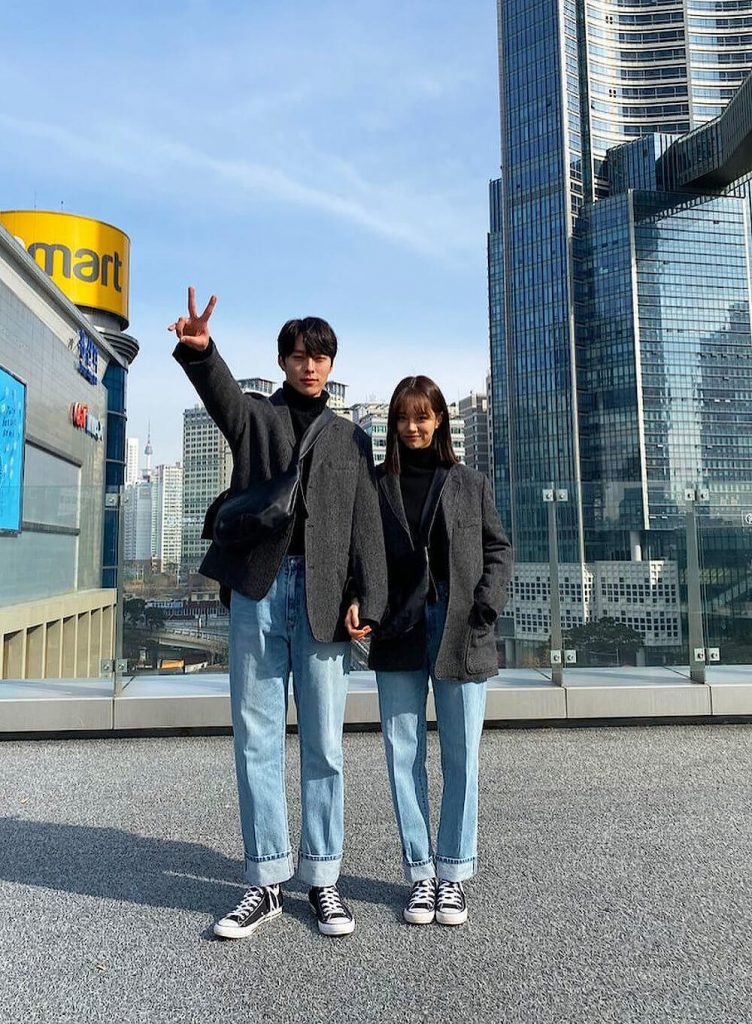 So, are Hyeri and Ryu still together? Or did they break up already, and Hyeri is Jang's girlfriend now? Stay tuned to find out more here!
Other than Real Men, Hyeri is a big star in the movie My Roommate Is a Gumiho. Even more, her chemistry with costar Jang Ki Yong made people wonder whether or not Hye-ri broke up with her five years' beau.
Struggled to Build the Chemistry at First
The chemistry itself didn't come instantly, though. Hyeri confessed in her interview that she was "pretty nervous" at first. She worried that the audience would find their interaction unnatural and just off.
But, instead, it turned out that her fans loved her performance and her relationship onscreen with Jang Ki Yong.
"Viewers talked a lot about our chemistry, and I was grateful," expressed Hyeri. She also added that her chemistry with Jang Ki Yong might be the "governing force behind this drama."
Well, of course, it is! Their fans are not only crazy about the plot but the fact that the two played their part so well!
However, she revealed that she and Jang had very different personalities. So, it was a bit of a struggle to find the similarities for them at first.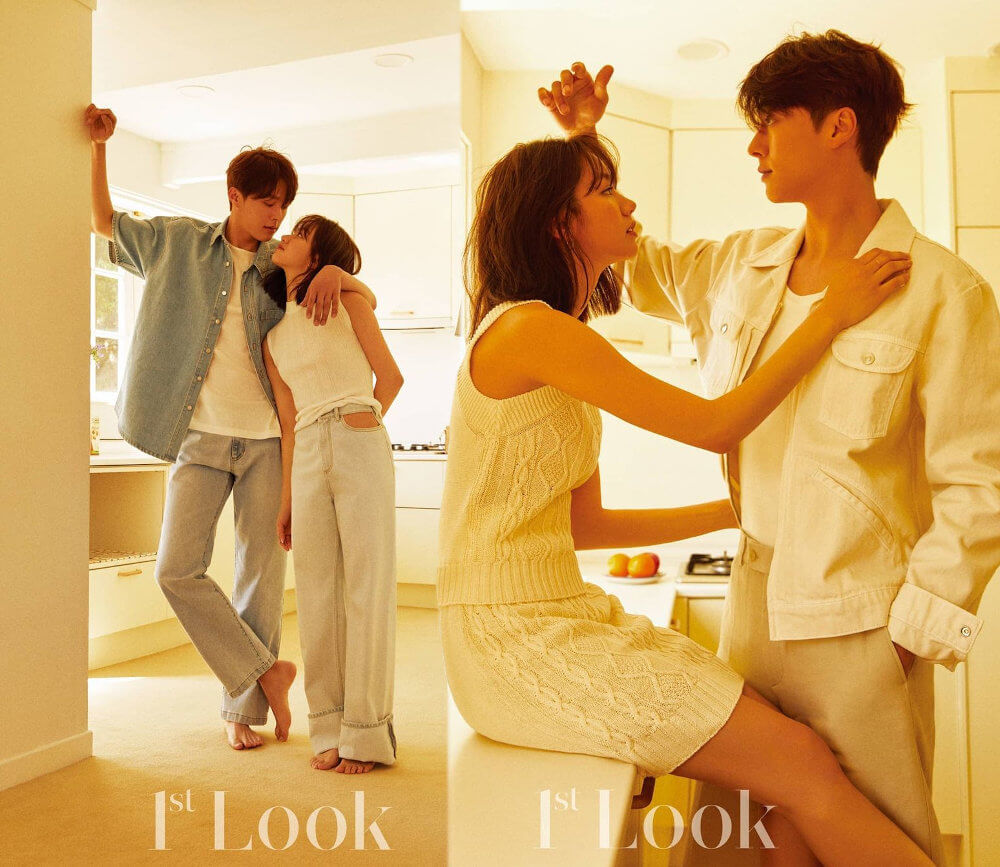 "At first, we were a bit awkward and uncomfortable at times. But, because he's such a great person, we were able to quickly move past that awkward period and become close.
I think that people said we had good chemistry because our closeness shone through on screen, and I felt grateful." She cannot help but felt relieved of people's positive response to the drama.
Despite that, Hyeri didn't expect it to be followed by the rumor of her dating Jang. She might not talk too much about her personal life, and she wasn't a fan of bringing up the topic about her boyfriend.
But, it didn't mean that she already split with her boyfriend AND being together with her costar.
The Romance Onscreen that Continues in Real Life
The rumor sparked with some proof, though. Hyeri and Jang Ji Yong were seen going on and about not only in front of the camera but also in real life. Recently, they were spotted on a radio show Kang Han Na's Volume Up in May this year.
Well, they were doing promotions for their movie. So, of course, they would come together. It would be silly not to. But, the fact that they looked too comfortable with each other led people to believes they were an item.
The video of Jang held Hyeri's hand in the show was shared on Twitter by one of their fans with the caption, "just them vibing together," and yes, they looked pretty closed!
However, no matter how bad you guys want to believe that rumor, it wasn't the truth. Hyeri and her five years' beau, Run Jun Yeol, are still together, and they were going strong than ever.
Well, it's not wrong to still ship Hyeri and Jang Ji Yong, though, because the two were best friends in real life.
Lee Hye-ri Relationship with Her Five Years Boyfriend, Ryu Jun Yeol
Here comes the fact about the boyfriend that we've been talking about: Ryu Jun Yeol! He is a familiar name in Korean Drama as well. He gained popularity from Drama Reply 1988.
After starring in some big movies like A Taxi Driver and Believer, many girls got crazy about him.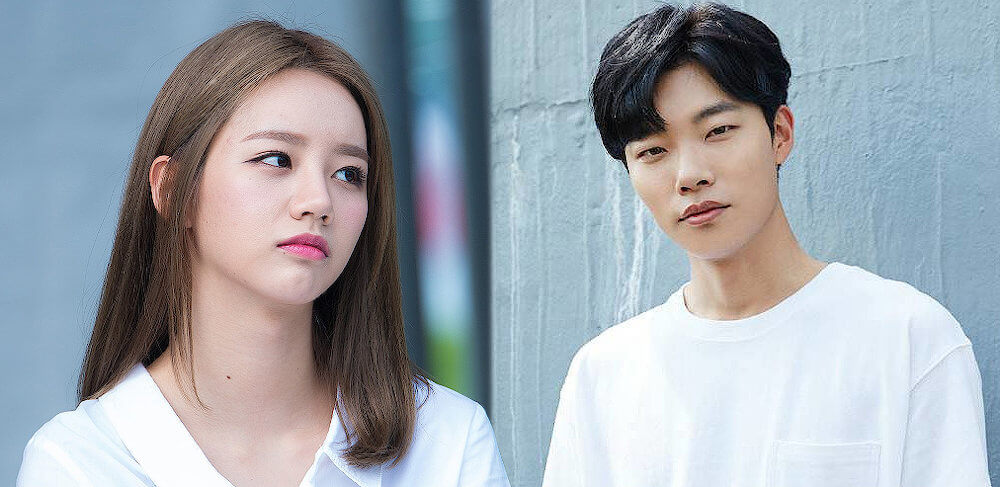 Ryu and Hyeri first met in Korean Drama Reply 1988 that was released in 2015. It became so popular in South Korea because it has an interesting storyline about friendship and family. And also, people got caught in the visual aesthetic of the movie.
Though they knew each other since 2015, their romance didn't start until August 2017. Their fans already shipped them throughout the series because their chemistry was also pretty strong, just like Hyeri and Jang Ji Yong. People expect them to date in real life as well. But, Ryu and Hyeri weren't in a rush to make it all public.
But, finally, they gave up and decided to open up about their dating story! Their fans are so happy about that.
Hyeri also clarified herself about the previous rumor with Jang that she was still together with Ryu. Last June, this lovey-dovey couple was spotted having private dinner in a restaurant. Though they wanted it to be private, the paparazzi still manage to find them somehow.
Well, we're not complaining, though. We got to see this very good-looking couple enjoying their time together, so thanks to the paparazzi.
The outfits for their private dinner were rather casual: Hyeri with a white shirt paired with a white cap. Meanwhile, Ryu wore a dark brown shirt, and in the picture, he is looking at Hyeri while sipping some tea.
This couple looked unbothered with the fact that some paparazzi were taking some photos of them. They both look lovely, though!
Ryu Jun Yeol's Take on the Ongoing Rumor
Surprisingly enough, Ryu isn't bothered at all with the rumor of her girlfriend dating her costars. Ryu even watched every episode of My Roommate is a Gumiho. Hyeri disclosed that fact and expressed her gratitude for having such a supportive boyfriend.
"I also feel so grateful to him for watching every episode without missing a single one. He's always very supportive and understanding. He always makes me feel respected, and I'm very grateful for that."
Other than being a supportive partner, Ryu also seemed like a very caring and loving man. With five years being a couple, there aren't any negative rumors about Ryu and Hyeri. No cheating news, no fights or arguments that leaked to the media, no nothing.
Here's the latest rumor with her costar was just a tickle for their relationship. Maybe because they trusted each other? Overall, Ryu and Hyeri kept being South Korea's sweethearts and people's favorite couples until now.
Five Years and Still Going: Their Plans About Getting Married
So, after five years of being together, are they heading towards a more serious phase soon?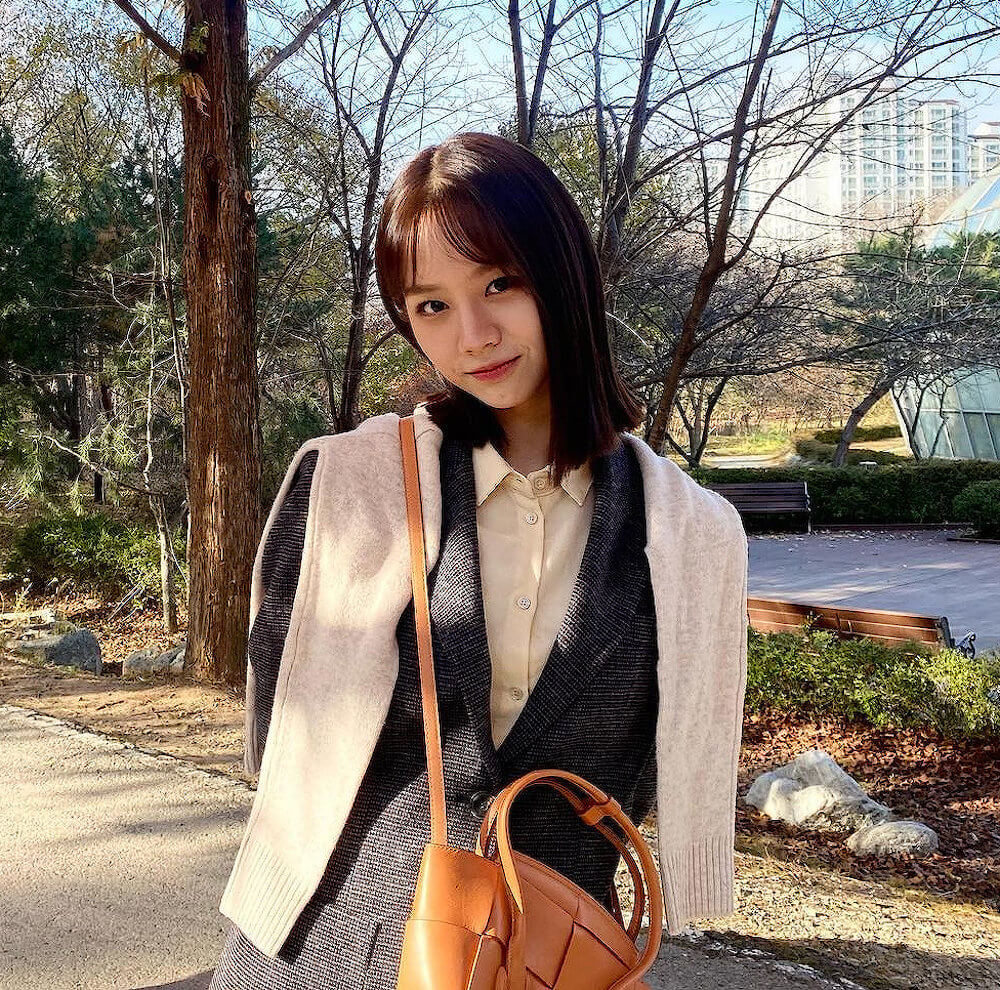 Hyeri and Ryu have never mentioned marriage so far. The two seemed to enjoy their career while supporting each other. People wonder when this pair will finally tie the knot, but they never bother to answer it publicly.
It looks like they prefer to keep the details of their relationship under the radar. Also, they don't like to rush things. Maybe they want to keep things slow as opposed to making it official too soon. Whatever their decisions are, so long that they're still together, that's all that matters.
On the internet, people also have been talking about kids. But, just like marriage, they also never bring that up in their interviews.
Neither Ryu nor Hyeri own any social media, so it's hard to keep track of their relationship and their upcoming plan. However, the media always make sure to get the most up-to-date story about them!
The Rumor Contributes to the Drama's Ratings?
Since Hyeri has been a hot topic amongst Korean Drama fans lately, My Roommate Is a Gumiho also became the highest Korean Drama ratings nationwide!
In addition, it also became the first drama that got the most viewers, with an age range of about 20 to 49 years old. Well, what do you guys think? Is it because of Hyeri and Jang's amazing chemistry or Hyeri's captivating acting skills? Either way, Hyeri deserves it since she is very talented and put so much effort into her career.
Here's Other Man After She's SUPER Famous
Despite Hyeri's ever-increasing fame, she didn't seem to increase the number of men she is linked to. She's still in the same relationship and didn't seem to change into someone else amidst the fame.
Unlike her fellow actors in South Korea, she maintains a humble and loving personality that makes people fall in love with her instantly. Though she hardly had any controversial news, people still love to talk about her personal life, her movies, or anything that's going around her.