Who is Emilia Clarke Dating? Her Boyfriend in 2024
The star of the HBO series 'Game of Thrones' is currently single.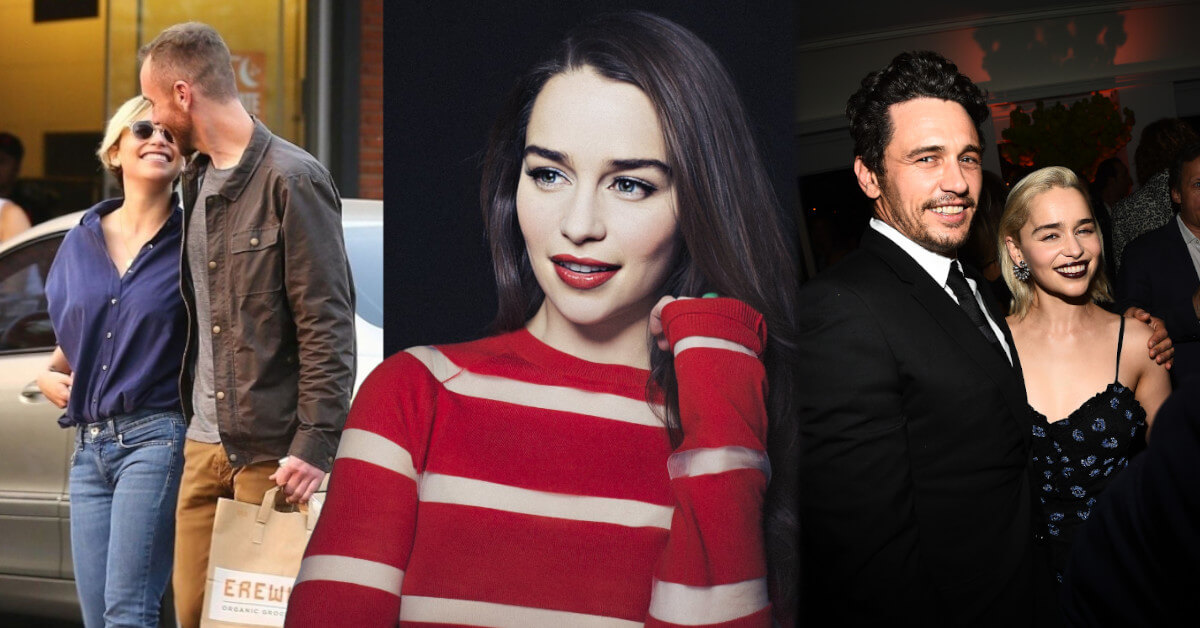 Emilia Clarke is an English actress most known as Daenerys Targaryen in the HBO series Game of Thrones. The role of Mother of Dragons garnered international recognition and was nominated for several awards.
She has also starred in the romantic films Me Before You and Last Christmas. Emilia is the face of Dior, Dolce & Gabbana, and Clinique.
Who Is Emilia Clarke Boyfriend?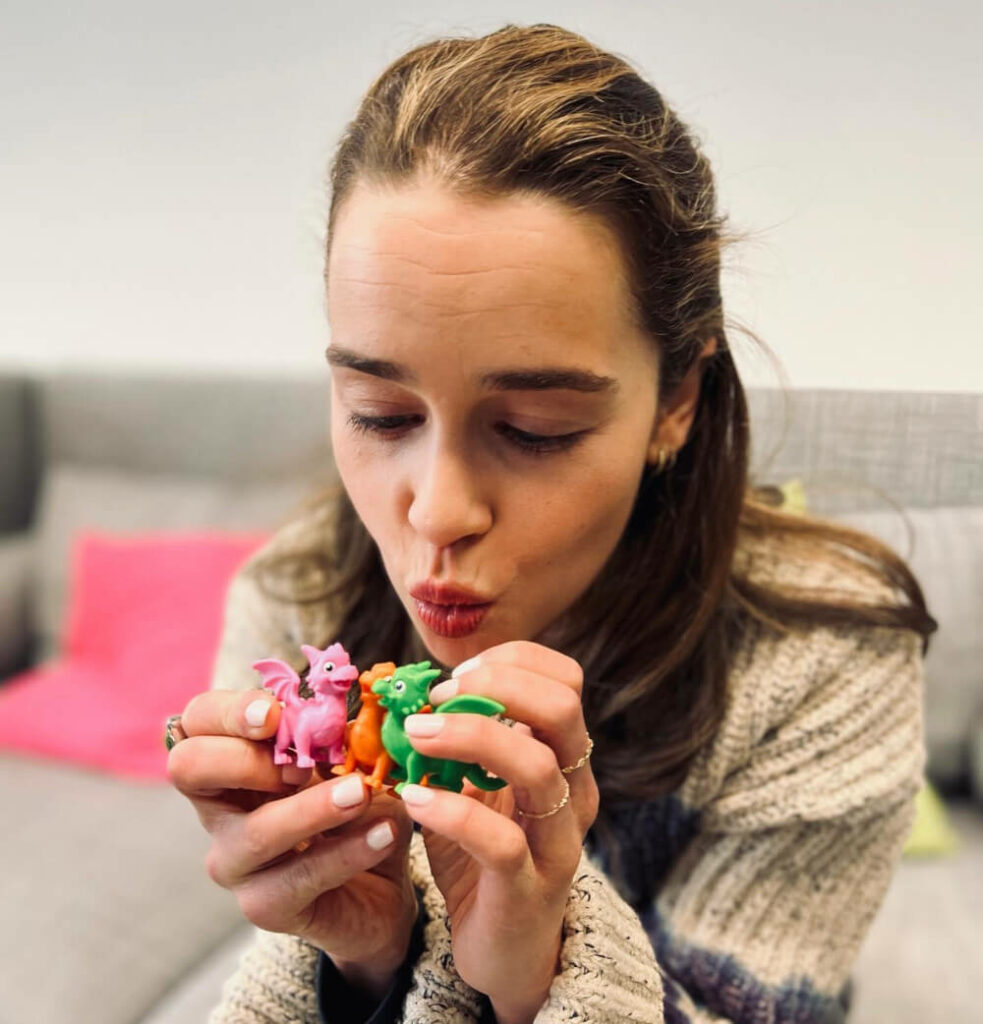 According to sources, Emilia Clarke is single now. However, she has been in relationships with a few talented men but never with any co-stars from GoT. Emilia is very supportive and close to her friends, which has caused some rumors about her love life.
The famous actress did not give up on her love life and tried an exclusive dating app called Raya for high-profile people. So, Emilia tried to go on online dating.
She went there with stunning photos of herself and tried to find the man of her life. But unfortunately, online dating was not for her, and she removed her profile from the app. So please have a look at who she has romantically connected.
Emilia Clarke and Tom Turner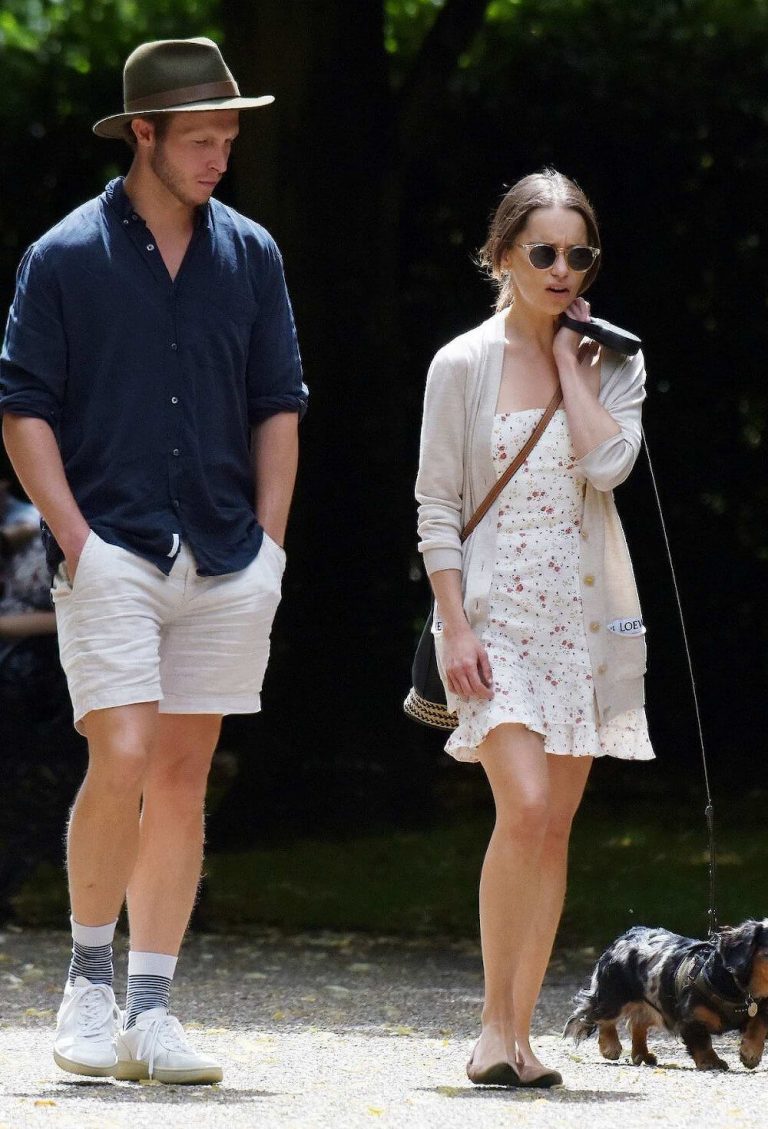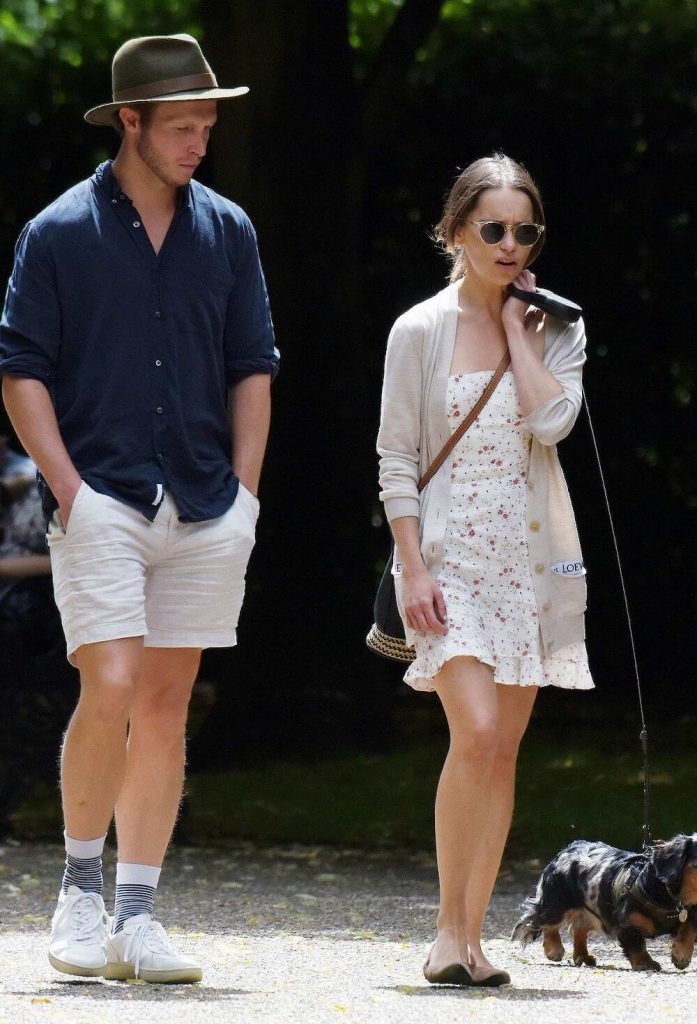 In 2020 over the lockdown, the HBO star was spotted walking the dog in London park with assistant director Tom Turner. They bonded together because of their love for dogs.
Emilia got herself a dachshund puppy and introduced him to the world on Instagram with the cutest caption: "He just can't stop. He physically Cannot Stop being the MOST BEAUTIFUL PUPPY IN THE ENTIRE WORLD. Everyone meets Ted. Super Ted. My new main squeeze. Light of my goddamn life."
However, the puppy remained Emilia's attention, but Tom did not stay in her life as she confirmed to The Sunday Times she is single.
Are Emilia Clarke and Charlie McDowell dating?
Emilia Clarke and Charlie McDowell met in 2018 and dated for over a year. He is an American film director and writer. They spent romantic time together and confirmed their relationship on social media with charming pictures and captions.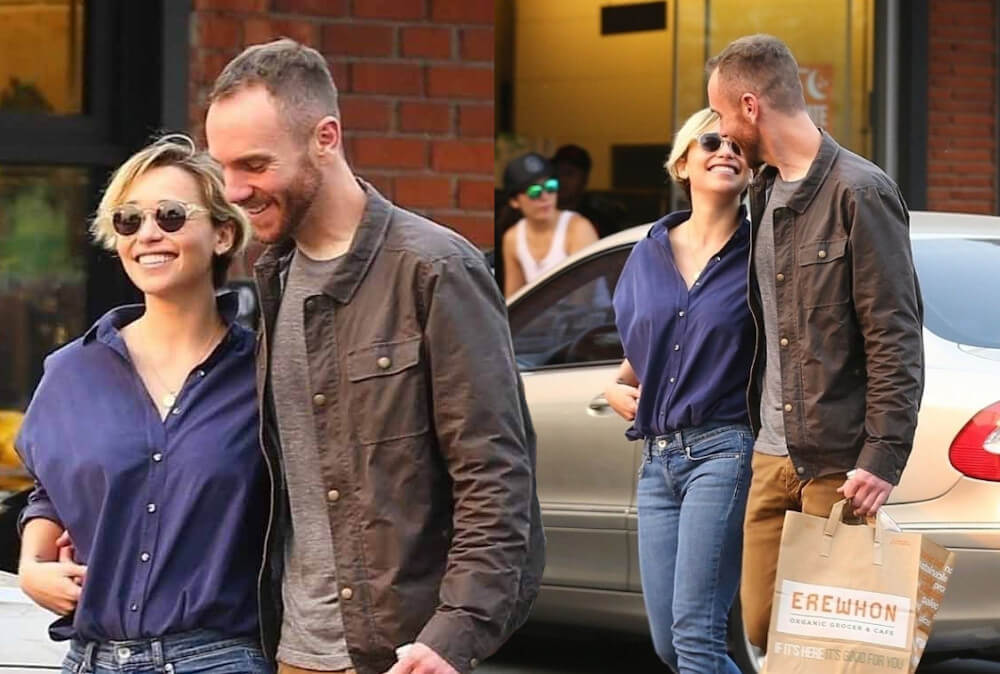 However, after a year they broke up. Neither of them has confirmed the split but Charlie unfollowed her on Instagram and deleted photos where they were together.
In 2020 Charlie and actress Lily Collins confirmed they got engaged on Instagram and happily married in 2021.
Emilia Clarke and Jai Courtney
Back in 2015, Mother of Dragons was dating Australian actor Jai Courtney. They met on set while filming the sci-fi action movie Terminator Genisys.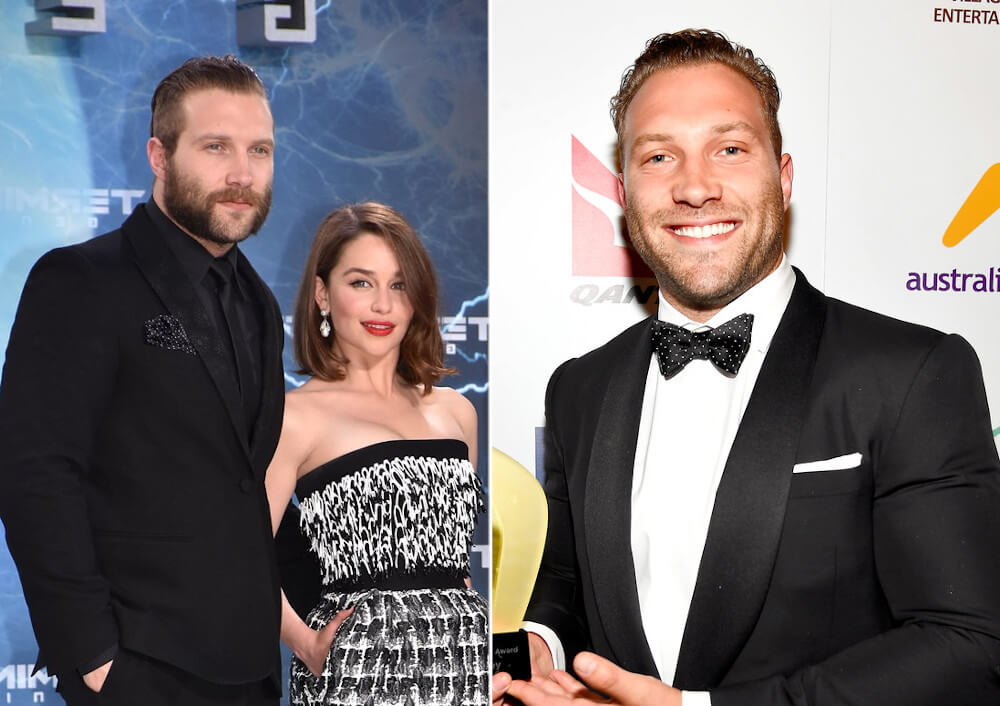 The relationship didn't last long, as Jai confirmed they split on a radio show.
Courtney's answer was clear "No I don't… Your research is like three months old".
Emilia Clarke and Cory Michael Smith
Cory Michael Smith is an American actor best known for his roles in Gotham's Fox television drama series.
Also, he is one of Emilia's ex-boyfriends. He appeared in 2013 in Breakfast at Tiffany's on Broadway, which starred Emilia Clarke.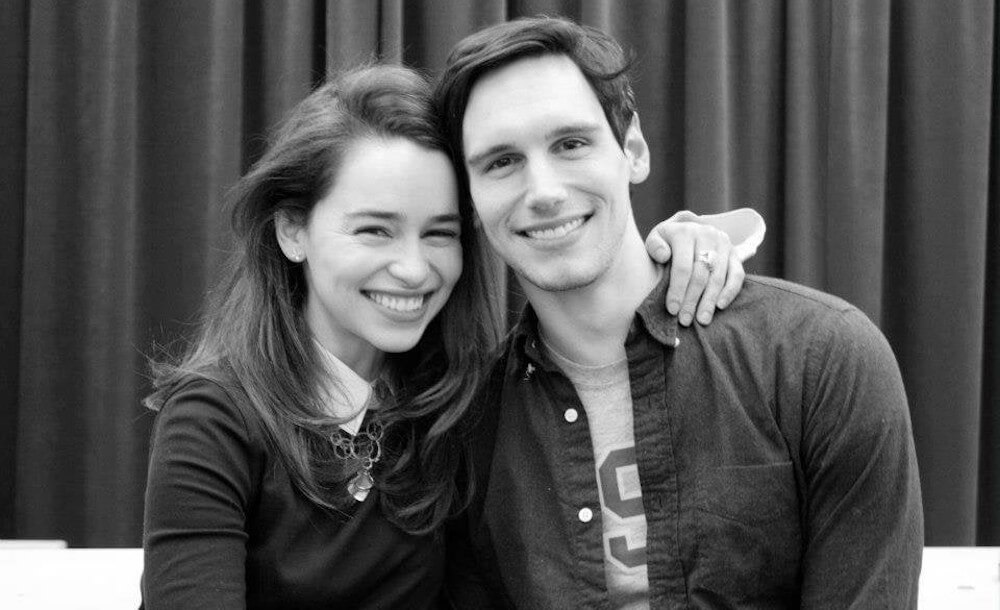 They started dating in 2014 and broke up after a couple of months.
Emilia Clarke and James Franco
Emilia Clarke and James Franco were rumored about their relationship. James Franco is a famous American actor, filmmaker, comedian, academic, painter, and writer. They were linked for a long time and rumored to be engaged.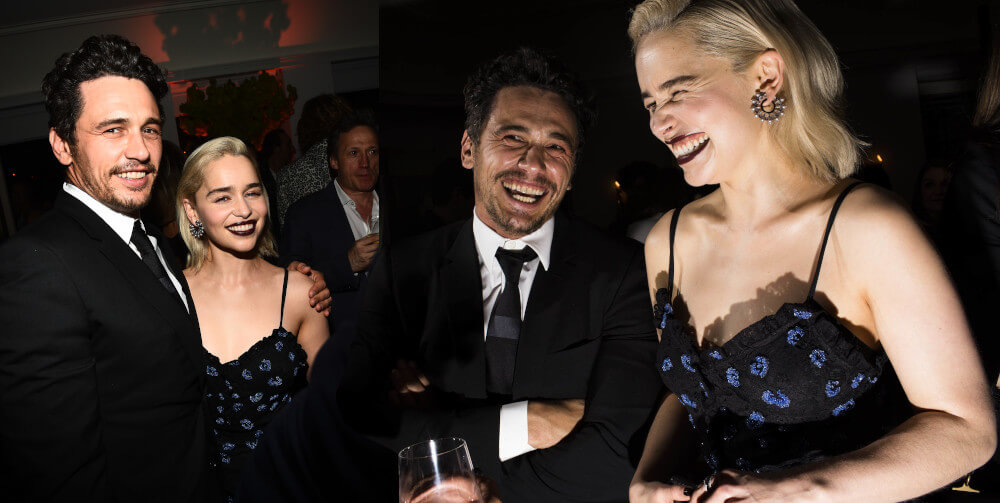 So once Emilia said: "But I feel there's only a handful of women who could form an engagement after two meetings, and I'm not one of them."
This Emilia's statement made clear that she and James Franco have never been seriously dating.
Emilia Clarke and Seth MacFarlane
2012-2013 for several months, Emilia dated a very talented actor, voice actor, screenwriter, director, producer, and animator Seth MacFarlane.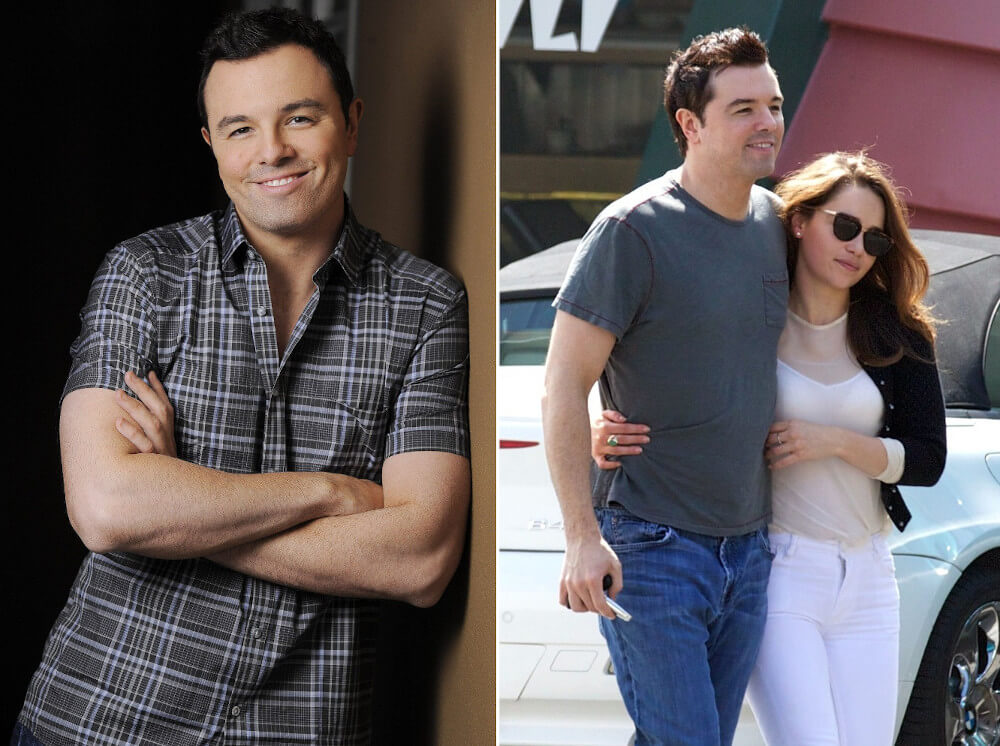 As a creator, he's best known for his television series Family Guy, co-creator of American Dad! and The Cleveland Show.
The two looked very happy in public but, after a few months, went silent about their private life. She filmed GoT in Europe while Seth was in the US, so the long-distance relationship didn't work out, so in 2013 the couple split up.
Emilia Clarke and Jason Momoa
The friendship between Emilia Clarke and Jason Momoa is very inspiring. Even they were together on Game of Thrones only for one season. But true friendship sparked between them in real life.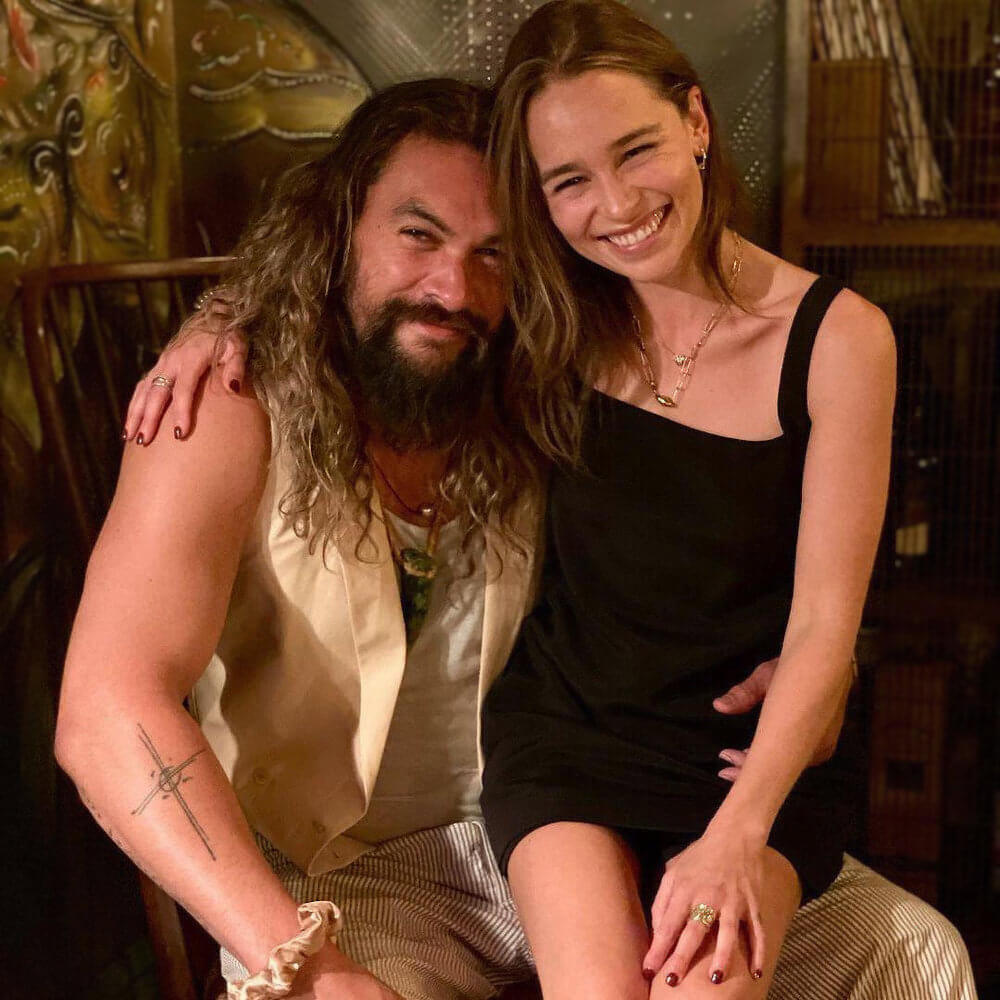 During the birthday party of David Benioff, two of them posted cute photos on social media. Clarke posted a picture of Momoa carrying her in his arms with the sweet caption, "When your sun and stars rolls into town you check that he can still bench press a Khaleesi."
Momoa posted a photo where Clarke is sitting on his leg with the caption: "MOON OF MY LIFE. you are wonderful love u forever @emilia_clarkeIs."
Both actors got millions of likes, and the GoT fans got crazy about their reunion in real life.
Not long ago, Emilia shared her story of how did she deal with a brain hemorrhage. Back in 2011, when it was the first episode of GoT, she had a headache.
She had a subarachnoid hemorrhage caused by bleeding into the space surrounding the brain. The GoT star needed immediate treatment to avoid a second bleed. She had her treatment, and she got better.
Also, she continued as Daenerys Targaryen, Breaker of Chains, Mother of Dragons, in one of the greatest TV shows of all time and said about that period of her life: "And yes, I'm at the point where I definitely think of the brain hemorrhage as a good thing".