Who is Dylan O'Brien Girlfriend? Facts Surrounding His Love Life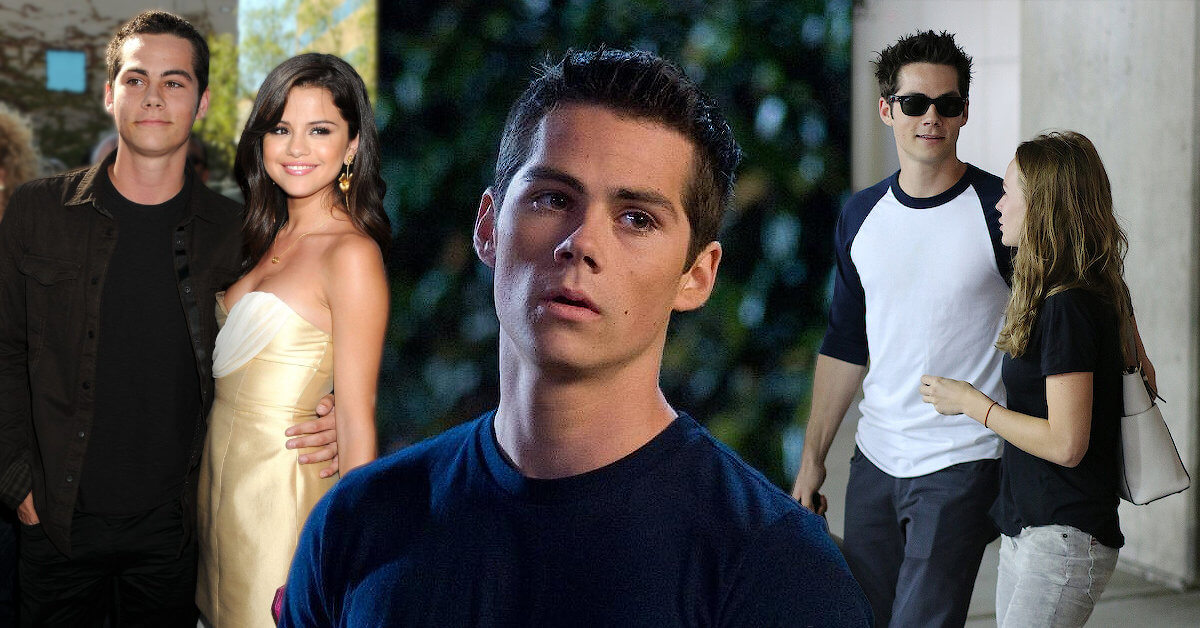 Some might know him as "Stiles Stilinski" from his work in MTV's Teen Wolf and as "Thomas" from the hit trilogy Maze Runner. Either way, this man is very much loved for his success in portraying both characters.
Meet Dylan Rhodes O'Brien, the real-life Stiles, and Thomas! Born in NYC, Dylan dreamed of working in sports broadcasting, especially under the New York Mets basketball team.
His confidence in front of the camera was captured in his YouTube videos when he was 14. After that, he finally got to work in a web series in high school.
Who is Dylan O'Brien new Girlfriend?
Dylan O'Brien and model Rachael Lange have been sparking romance rumors after the two were spotted looking cozy at Paris Fashion Week.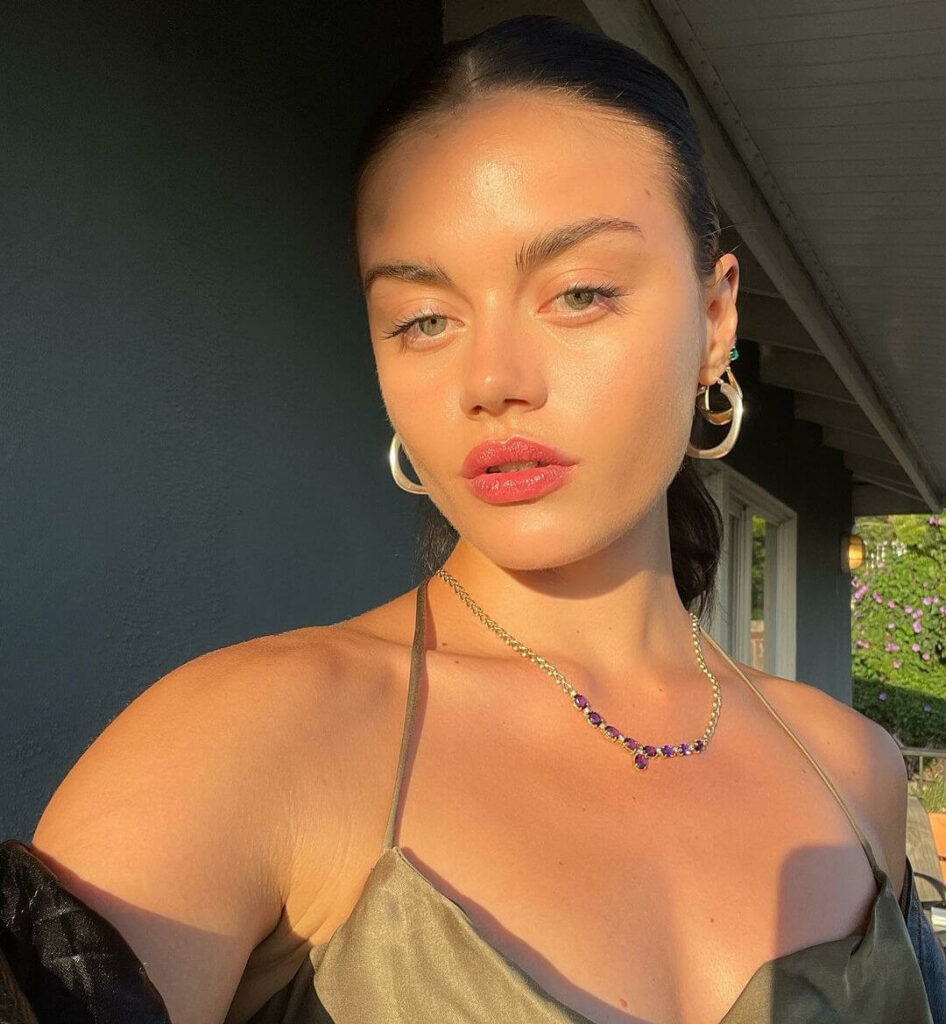 Fans of the actor have been speculating if the two are dating, as they were seen holding hands while out and about.
It's unclear what the future holds for Dylan O'Brien and Rachael Lange, but they are enjoying each other's company right now!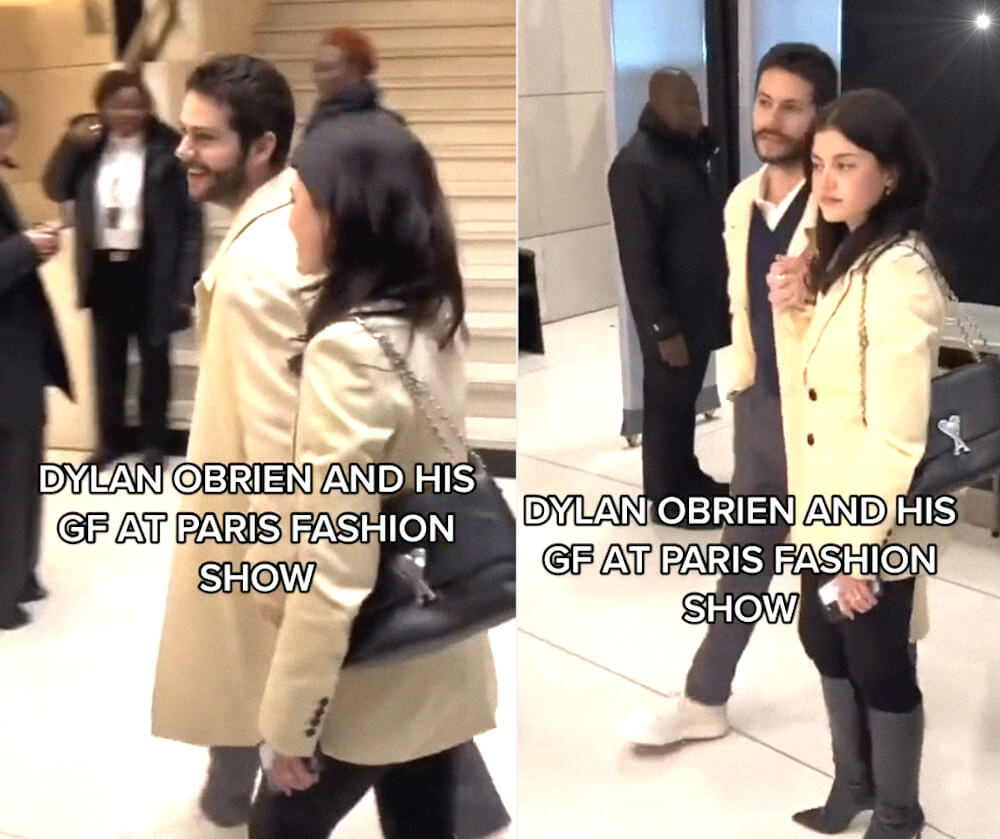 We'll just have to wait and see if anything comes of this budding romance.
On Dating Rumors with Sarah Ramos
Dylan and Sarah first met at the set of Love and Monsters in 2020. Fans become curious about their relationship after the pair went viral for their recreations on the iconic movie scene in The Social Network.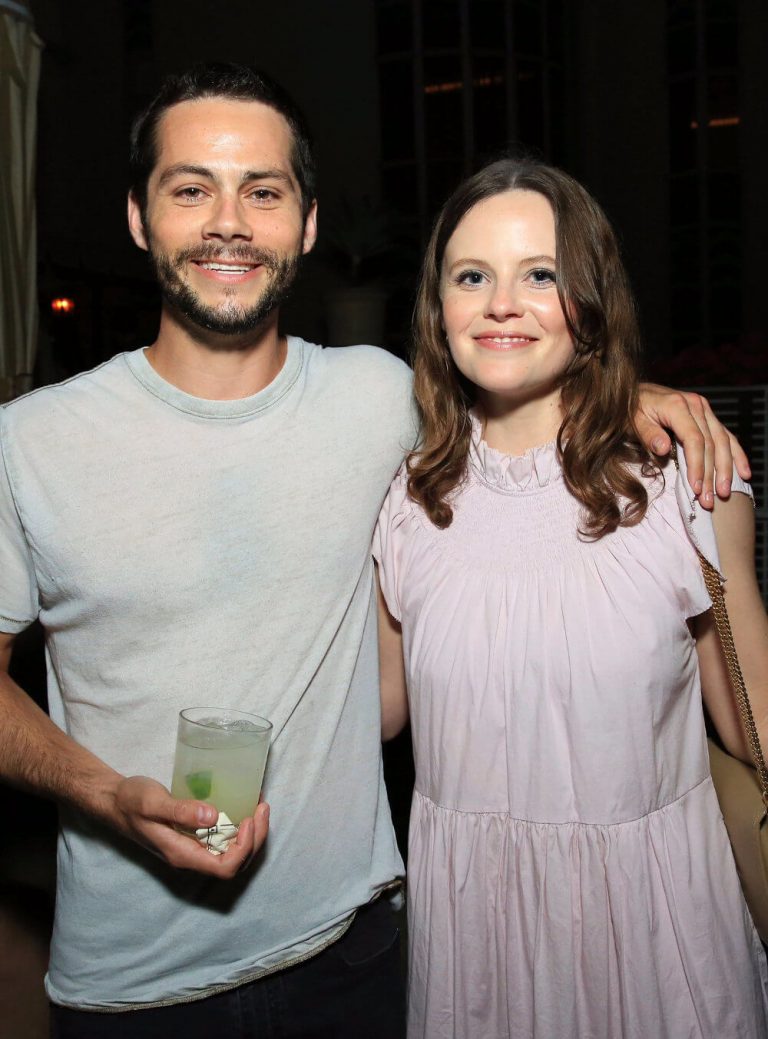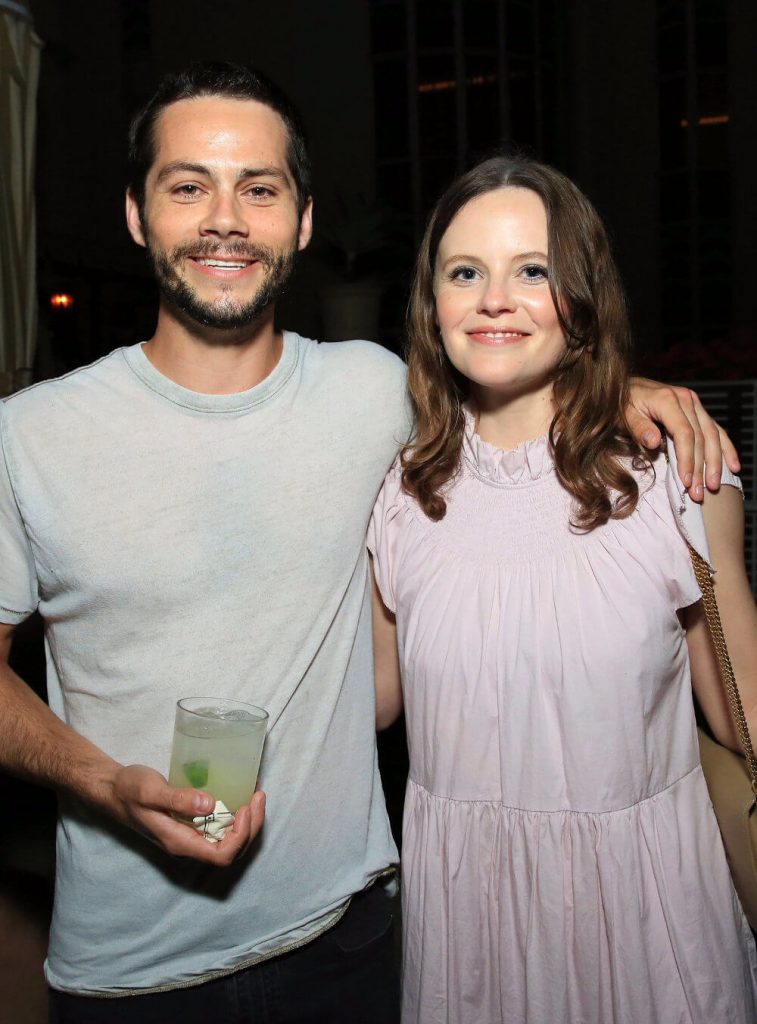 The video has 2.4 plus million views, and Andrew Garfield, the star of The Social Network, approved Dylan's impersonation of Eduardo Saverin.
When the interviewer asked about the behind-the-scenes moments of the video, Dylan told The Hollywood Reporter that he and Sarah "shot it separately, and I was annoying the s-t out of her with how particular I was and how many takes I sent to her."
Fans speculated that they're dating after their chemistry while making the parody of The Social Network.
However, the speculation seems more like wishful thinking, with Sarah announced in July 2016 that she's in a relationship with director Matt Spicer since 2013. Three years after the announcement, in July 2019, Sarah announced that she and Matt were engaged through her Instagram account.
And, as to break fans' speculations even further, in December 2020, Sarah announced, again through her Instagram account, that she and Matt were married in October 2020.
On His Crush-Turned-Girlfriend: Chloe Moretz
Handsome, brilliant, wealthy, and successful. If someone asks whether there's anything more that we could be jealous of Dylan O'Brien, the answer must be his success story with Chloe Grace Moretz!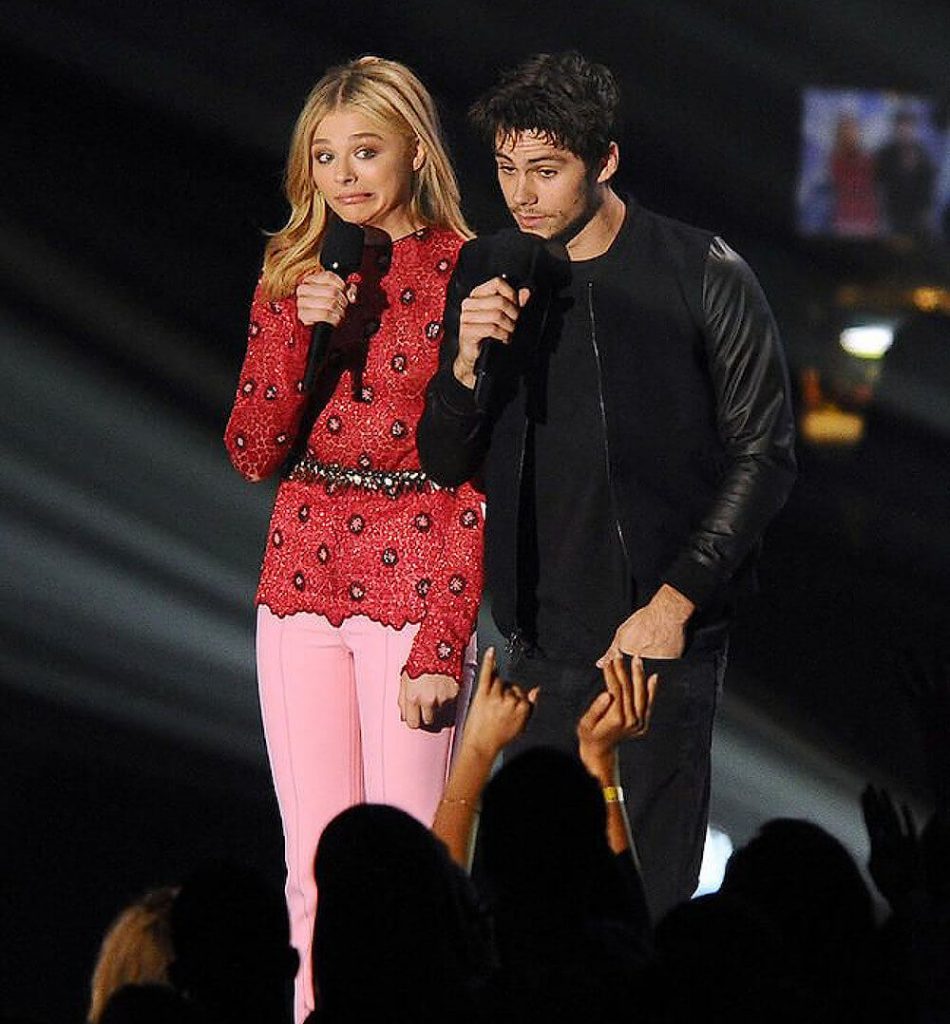 Dylan was publicly known to harbor a massive crush on Chloe for YEARS. Finally, he was the one who spilled the tea!
In an interview with Hollywire in 2011, Dylan confessed, "I wanna give a special shout out to Chloe Moretz because she is the most badass little chick that I've ever seen… What she did in Kick-Ass is amazing, and I have a crush on her."
However, after finding out the age difference between him and Chloe, when he was 19 and she was 14, Dylan retracted his crush declaration to Hollywire. "So I'd like to take that back, and I'd like to retract and say that I think Chloe Moretz is a very cute and talented girl. I don't have a crush on her."
At least someone knows how not to be creepy!
While fans initially thought that he was only the type of adorable fan, as adorable as Harry Styles to his first celeb crush, Jennifer Aniston, it turns out the romance is ready to spark!
Sometime after his breakup with Britt Robertson and Chloe's with Brooklyn Beckham, the pair was spotted leaving an Italian restaurant, The Nice Guy, together. Dylan and Chloe were also seen attending Niall Horan's afterparty together.
A source told US Magazine that they "have always had a friendly relationship" and that they dined at The Nice Guy "two nights in a row." The same source also revealed that the pair "had a fun night out and were flirty and touchy-feely."
On Long-Term Relationship with Girlfriend Britt Robertson
Dylan and Britt met for the first time on the 2012 teen rom-com film, The First Time. The pair portray the film's endgame couple. Dylan, portraying the high school senior and lead male character, eventually falls in love with Britt's character, Aubrey Miller.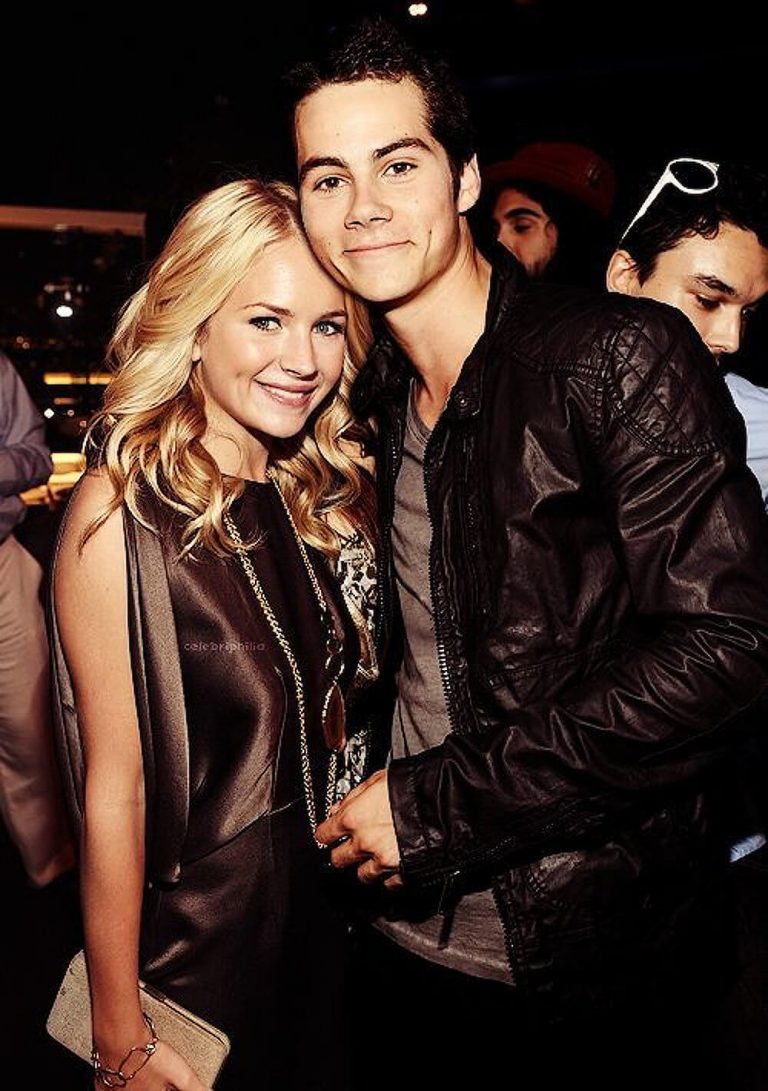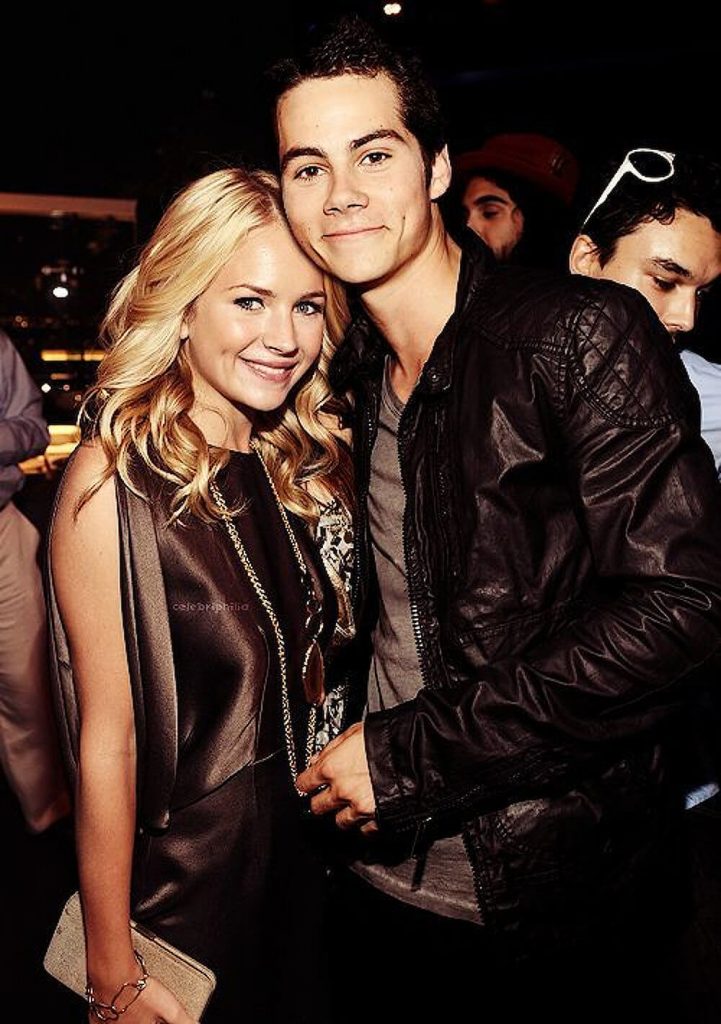 The pair turned out to be a real-life couple, although unfortunately, not each other's endgame.
Dylan and Britt dated for six years, from 2012 until calling it quit in 2018. As private as the rest of their relationship, fans have been left in the dark as to the reason for their decision to split for good
The news of the split itself was not something that was publicly announced by both parties, either. However, fans found out that Dylan and Britt have broken up after Britt was spotted hanging out with American actor, Graham Rogers.
A source revealed that Britt doesn't like being spotted with Dylan because "it made me her nervous," while Dylan "wanted to get lost with his love." Ouch, it sounds like trouble in paradise!
While the fast rebound was shocking for several fans, a source close to them said that the former couple had already begun seeing other people even before they have officially broken up!
Too eager to move on, are we?
Fans are still hoping that they will find a way back to each other in the future, though. However, the chances are getting smaller and smaller with Britt's relationship with Graham in 2018 and, later, KJ Apa in 2019.
Another Love Declaration: "I Love Selena Gomez More than a Lot of Things"
We get it. Who doesn't "love Selena Gomez more than a lot of things," right?
His love declaration was first known to fans from a video his friends posted on YouTube, back when Selena was still in a relationship with Justin Bieber.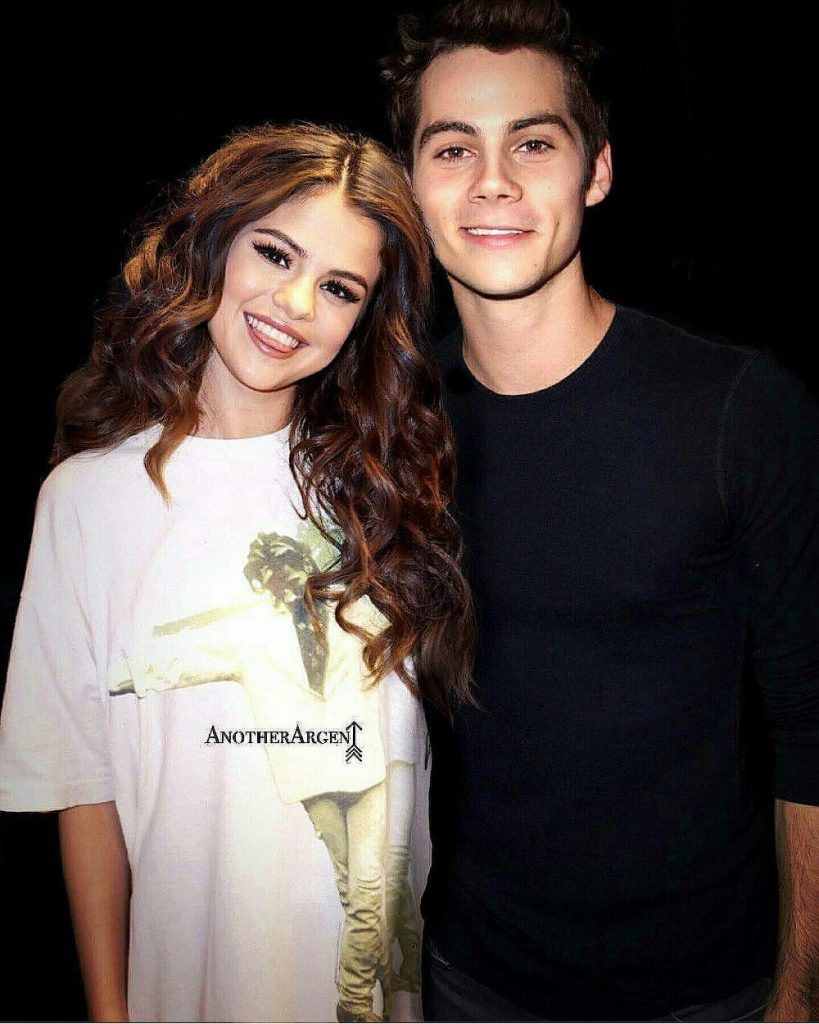 Dylan, being the gentleman he is, only declared his love through that video without making any further moves on her regarding Selena Gomez relationship with Justin Bieber.
However, the first time they first met in person was in 2011 at the Teen Choice Awards. They were spotted chatting with each other before posed for some pictures together.
Dylan, the lucky fan, then posted on his Twitter account, "I met Selena… DAS RIGHT! And she was so sweet to me. Phenomenal hugger. Cool!"
Few days after that, Selena started following Dylan on Twitter. Once he noticed, he posted a screenshot of him doing push-up.
Dylan O'Brien. Thirst-trapping even before thirst-trapping was a thing.
What Doesn't Kill You Makes You Stronger: On The Death Cure Stunt Accident
In 2016, lots of people were left in shock when Dylan O'Brien was caught in a stunt accident while filming for the third and final installment of the Maze Runner trilogy, The Death Cure. It was reported that Dylan was struck by a car while being pulled from another, probably the opening scene of The Death Cure.
The accident made him being admitted to the hospital with a concussion, a facial fracture, and a brain trauma, or, according to him, "broke most of the right side" of his face. Dylan also received reconstructive surgery because of his injuries.
This injury and his recovering process caused the film production to be postponed. At first, it was announced that the filming process would be resumed in May 2016.
Unfortunately, in April the same year, the production was announced to be shut down indefinitely after the team found out that Dylan's injuries were much more serious than initially thought. The show eventually resumed in March 2017, taking place in Cape Town, South Africa.
When he was asked about the accident for the first time in an interview with Vulture, Dylan said that he was "anticipating this [the question] for a long time."
He also admitted that the question "used to really anger me, even just the thought of it. I just knew that eventually, I would have to be asked about this."
He later revealed to Deadline Hollywood, "I had a rough and long road back from that, probably more than people realize." He also confessed that he "felt so f-ing broken."
In another interview with Variety, Dylan admitted that the accident affected him in so many ways. He stated that until years later when he was asked to do stunts and "if there's some action going on," he always feels "slightly irritable. There is a degree of anxiety in me that I don't think there's ever not going to be."
Furthermore, he also explained that the accident also "rewires and restructures the way you see your life and what you deem important."
He elaborated by saying that it was becoming "very important to me to nurture those relationships [with my friends] and not lose them after the accident."
Later, Dylan told Hollywood Reporter that it was "a very difficult thing" to get back and finish the third installment of Maze Runner after the accident. But at the same time, he was grateful that he "had a lot of support that got me through all that, including my cast, who are like brothers and sisters to me."
Dylan also gave a shout-out to the film's stunt coordinator, Glenn Suter, who, according to Dylan, "meant a lot to me during that experience."