Who is Jennifer Aniston Husband? Is She Married?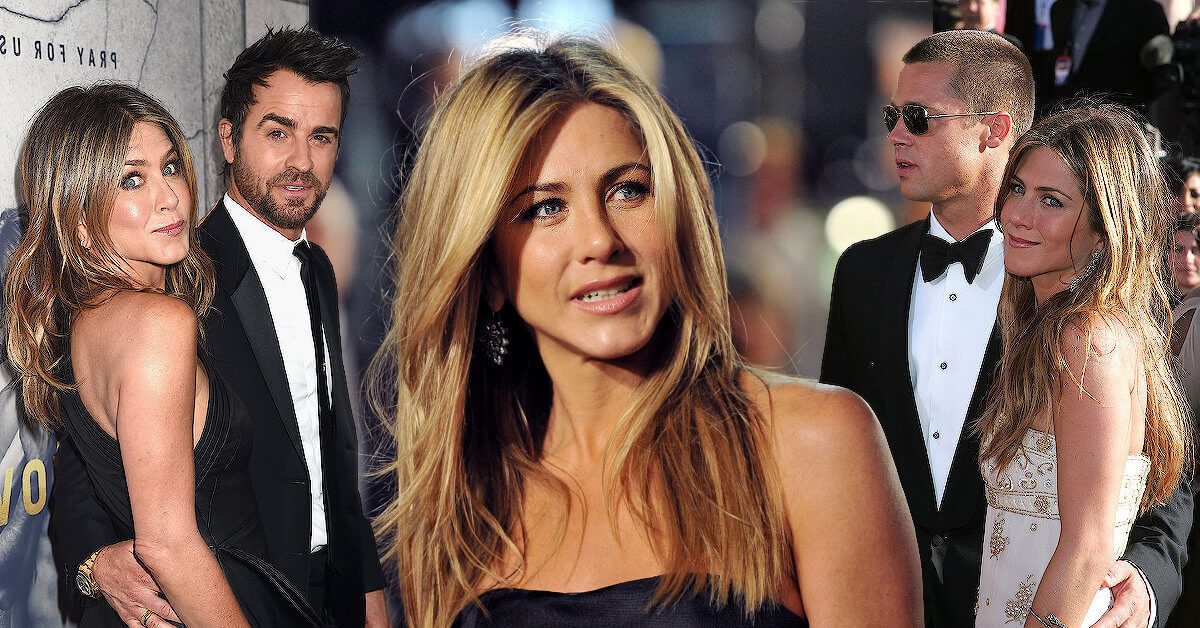 Are you guys big fans of Rachel Green from the iconic TV series of all time, Friends? If so, then you must've had a huge crush on Jennifer Aniston. She is one of the richest celebrities in Hollywood. Other than Friends, she played in many successful movies like We're the Millers and Horrible Bosses. Jennifer is not only an actress but also a businesswoman.
Her success isn't only in her career but also in her journey with men. She'd been in a relationship with LOTS of hot and talented men. Well, how could anyone resist Jenifer Aniston's charm?
Jennifer Aniston Got Divorced with Husband of Four Years, Justin Theroux
Though Jennifer dated many men (and not a few of them that were getting pretty serious), her latest relationship was in 2015. She was married to actor Justin Theroux for three years only.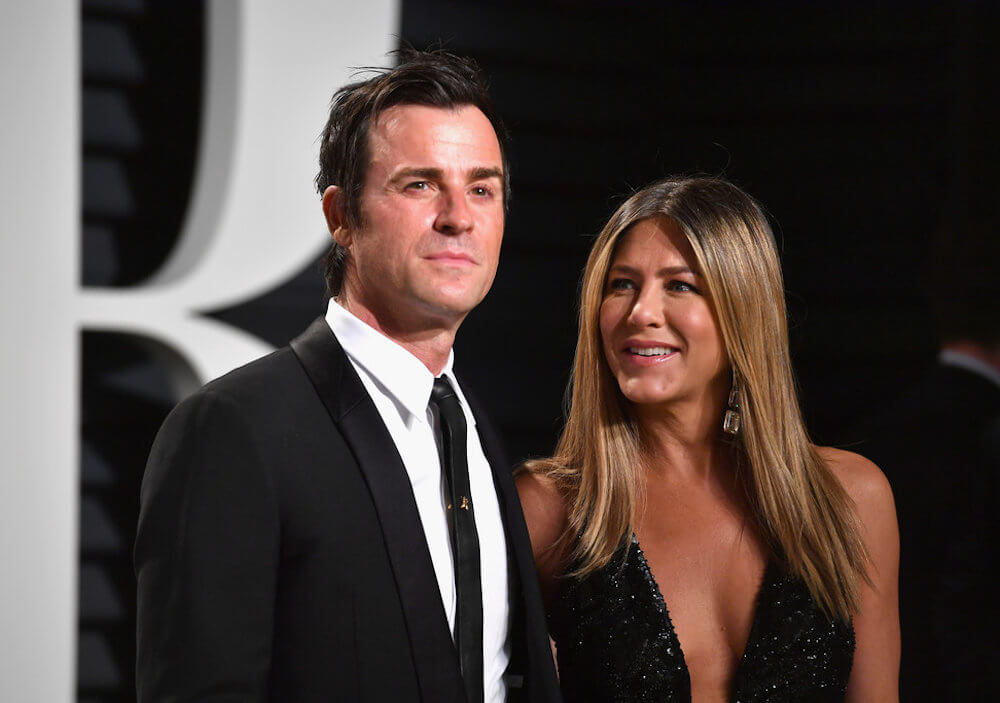 Before they decided to tie the knot, Justin and Jennifer dated for four years long. The two had a secret wedding in mid-2015. Still, they sadly decided to split without stating the real reason for their separation publicly.
However, their split was on good terms since they made a statement to Associated Press that they were "mutually and lovingly made the decision at the end of last year." They also added, "We are two best friends who have decided to part ways as a couple, but look forward to continuing our cherished friendship."
Justin Theroux is Jennifer's second marriage after Brad Pitt, and she is now completely single. We hope that Jennifer doesn't close her heart and is soon ready to jump back again to the dating pool!
A Short Romance with Bradley Cooper
Before getting married to Justin Theroux, Jennifer had a brief romance with Silver Lining Playbook heartthrob Bradley Cooper. Can you imagine how the two biggest names in Hollywood being a couple? That was a huge deal.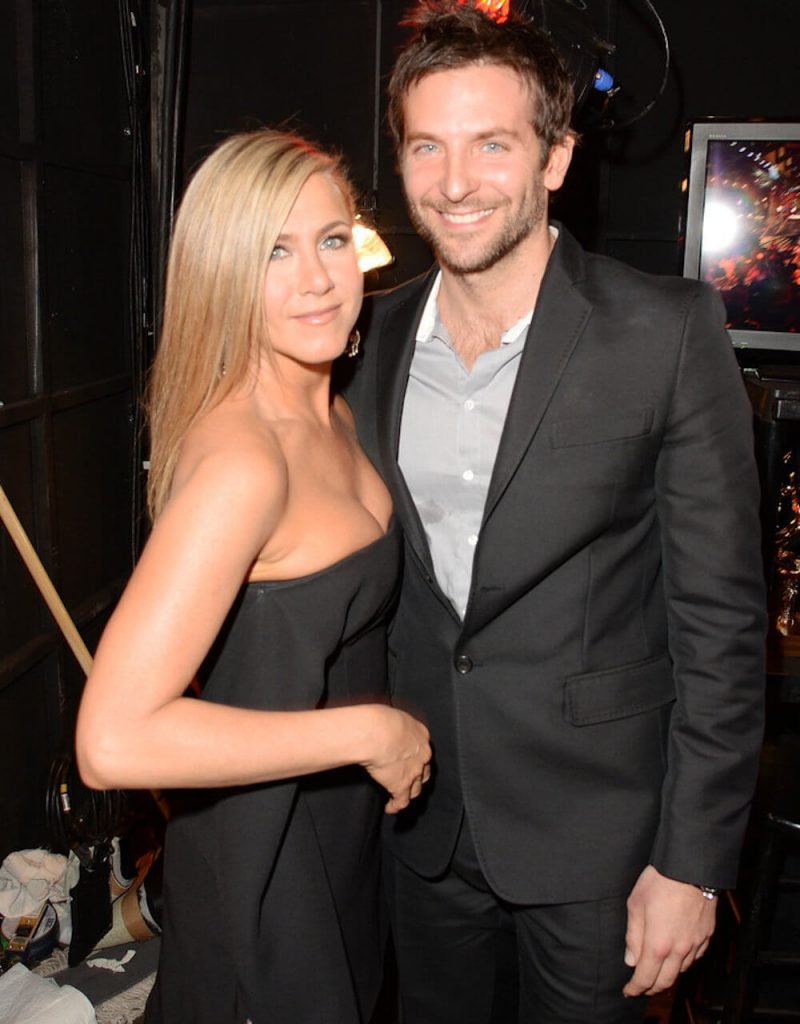 They dated for a very short time in 2009, but they remained good friends after breaking up. The romance sparked when they were costars in He's Not That Into You.
On Dating a Womanizer Singer, John Mayer
It turned out that Jennifer doesn't only fall for a mature-looking actor. She also had a thing for womanizer musicians like John Mayer. But unfortunately, his dating history is so long you might have a hard time recalling all of them.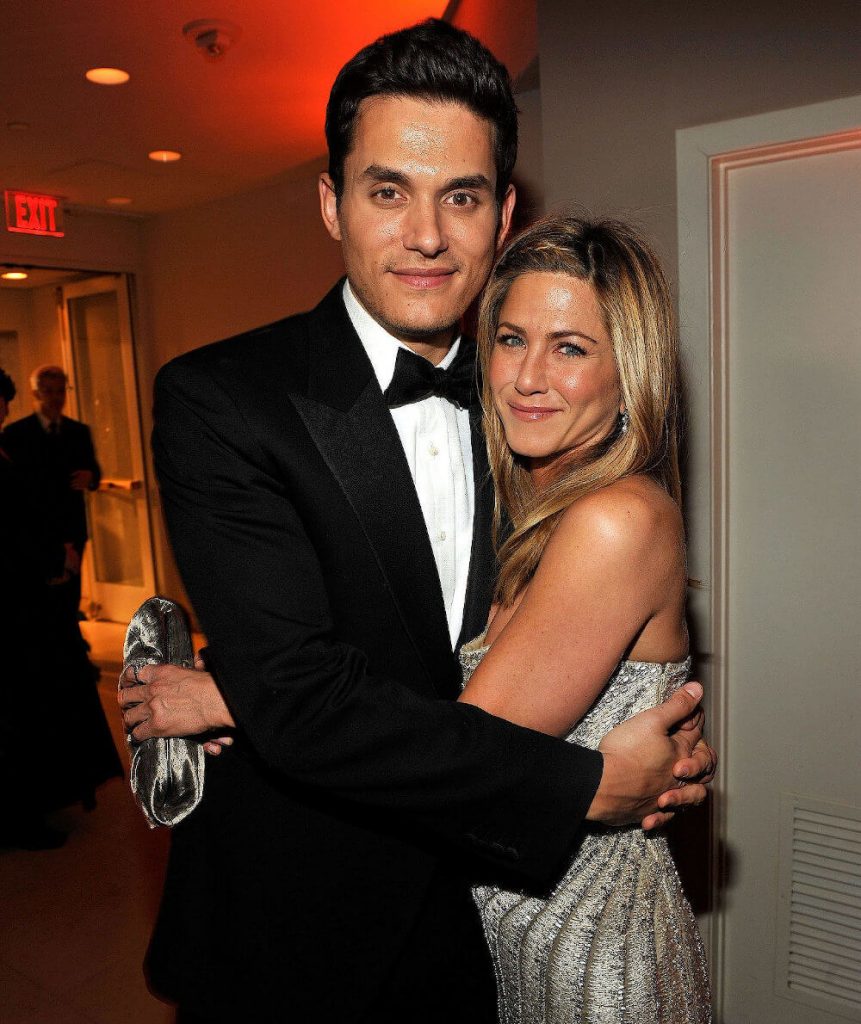 However, John himself told in his interviews that it shouldn't be a problem to not stick to one relationship for a long time. Overall, he said he was still "young."
"I'm a young guy. I like girls. I want girls to like me. I want to make music and be thought of as attractive." So John once told. Well, if the one who's attracted to you is Jennifer Aniston, he is way more than just "attractive."
John Mayer and Jennifer Aniston's relationship is the on-and-off one. They started dating in 2008, broke up a few times in the middle, got back again, and finally called it off in 2009. 
When they were in a period of separation, Jennifer opened up about how it was like having a relationship with John Mayer.
"We care about each other. It's funny when you hit a place in a relationship, and you both realize we maybe need to do something else, but you still really, really love each other. It's painful." Jennifer told People in 2008. Yet, they got back again shortly after that.
The pair met for the first time at the Oscars party. According to Jennifer, they just naturally came to each other right away. The chemistry was instant and was just too huge to ignore.
After they called it quit for real in 2009, John opened up how he regrets breaking up with Jennifer. He never actually got over that breakup. He also described Jen as "the most communicative, sweetest, kindest person." He also added that Jen is something that he "always have wanted."
It seems like eight years gap in their age never became a problem for both of them. The good thing is, they remained supportive of each other after the breakup and sometimes goofing around on social media to show the world that they were both cool.
Having a Real, Genuine Relationship with Vince Vaughn
Men seem to come and go in Jen's life. Still, one of Jen's relationships broke many people's hearts: when she got divorced from Brad Pitt and was replaced by Angelina Jolie. Unfortunately, however, Brad wasn't the one that could find another lover here.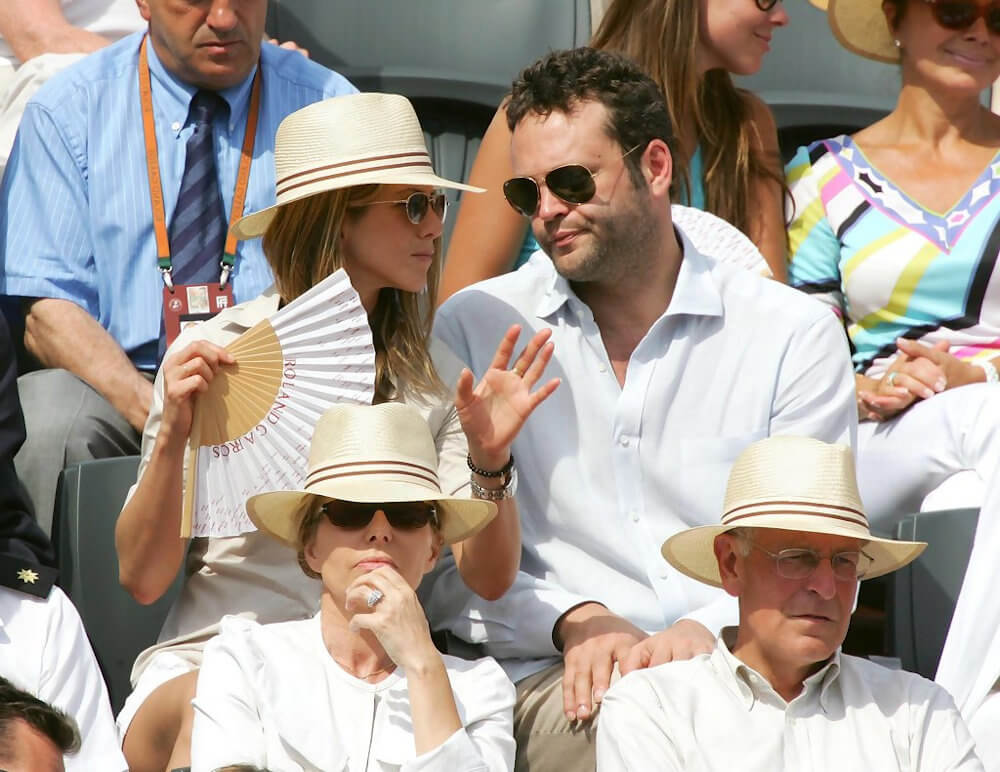 Right after she split with Brad Pitt, Jennifer was dating another actor, Vince Vaughn. The two met on the set of The Breakup (the title is a coincidence, LOL) and became head over heels to each other shortly. Unfortunately, Jennifer was working for that movie when she ended her marriage to Brad Pitt.
Their relationship only lasted for less than a year. Then, in October 2006, they announced that they were no longer together. Though the two never explicitly disclose the reason, Jen once talked in her interview that the relationship "sorts of ran its course."
On the other hand, Vince added that the paparazzi added so much pressure to their relationship. However, both Vince and Jen agreed that their relationship was "one of the most memorable."
"He [Vince] brought me back to life. My first gasp of air was a big laugh! It was great. I love him. He's a bull in a china shop. He was lovely and fun and perfect for the time we had together. And I needed that." Jennifer told Vogue about her feeling for Vince after they broke up.
That goes the same for Vince. In his interview with E! News two years after their breakup, he described Jen as someone that he "respects so much" and he still "pretty much talk to constantly."
So, Vince Vaughn was the man who helped Jen recovered from a very rough divorce. Though their relationship didn't stay for long, their connection was real, according to both.
Married to the Biggest Name on Hollywood: Brad Pitt
Here's what you guys might have waited for so long. Brad Pitt and Jennifer Aniston, where do we start?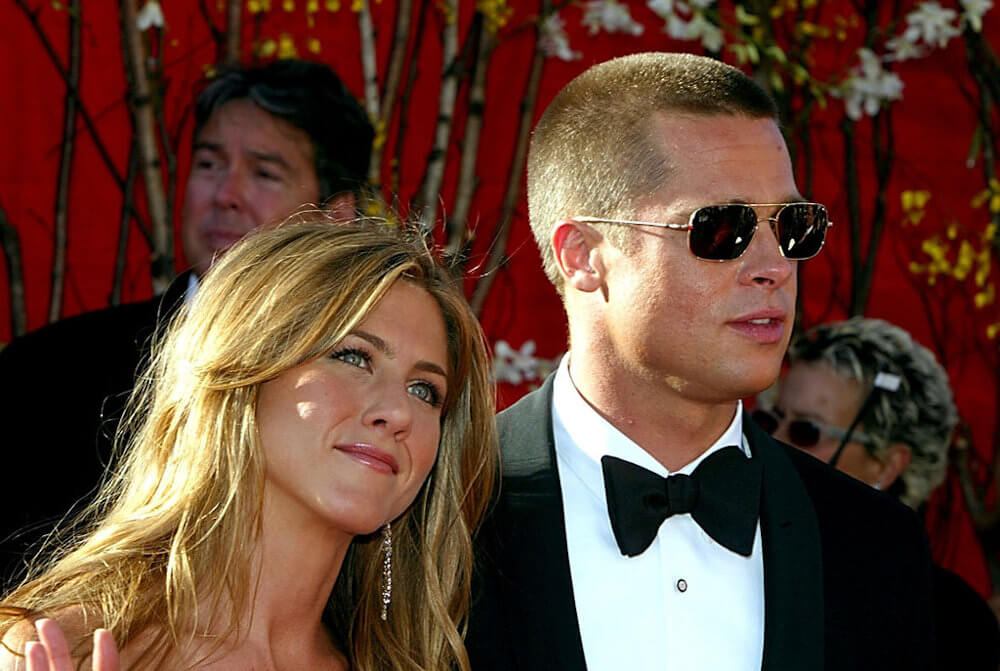 Brad Pitt was always the man who had a reputation for being surrounded by many girls. The big names linked with him are Jennifer Aniston and Angelina Jolie, and does that have something to do with each other, just like everyone suspects?
Brad Pitt and Jennifer Aniston met in 1994 from their managers. They didn't rush things too fast because, at that time, Jennifer was dating another actor. It wasn't until 1998 that they announced they were officially an item.
Since then, the two were inseparable. From attending red carpet events with their dazzling outfits to going to concerts together, the two never missed the headlines at that time. Their wedding news also added up their fame.
They got married on July 29, 2000, in Malibu. It seemed like the two never wanted to miss the chance to be the center of attention, so they didn't mind a lot of paparazzi came to the ceremonial – their wedding was so lavish anyway!
During their five years of marriage, we hardly found any negative rumors about them. On the contrary, the two seemed pretty happy and enjoying every second of being the biggest celebrity couple that ever existed.
According to Jennifer's interview, she even considered taking things slow for her career and having kids with Brad. However, that would never happen since they divorced in 2005.
They disclosed that the divorce was based on their mutual agreement, but people seemed to want more controversy. Some media suspected that Angelina Jolie was the woman behind their divorce. Brad was cheating on Jen since he started filming Mr. and Mrs. Smith. But was it true?
Jen described that rumor as something "very devastating" and "uncool." However, she stated that there wasn't such thing going on, and they ended their marriage without any bad blood between them. On the contrary, they are good friends until now!
Working Alongside Boyfriend Tate Donovan
Jennifer Aniston seems to don't have a problem maintaining a long-term relationship. Though the news of her changing her boyfriend is more than the news of her movies, she put effort into her relationship.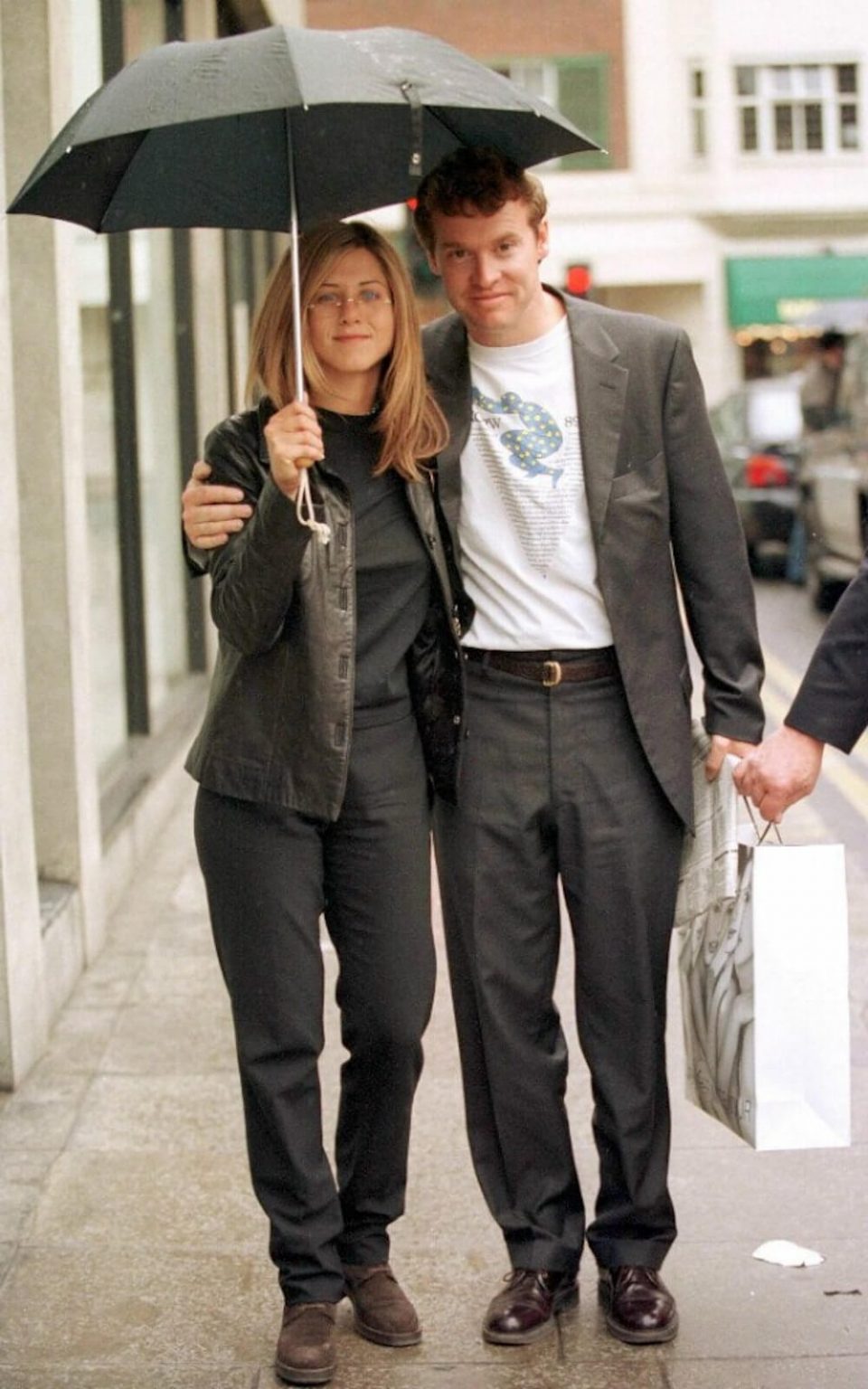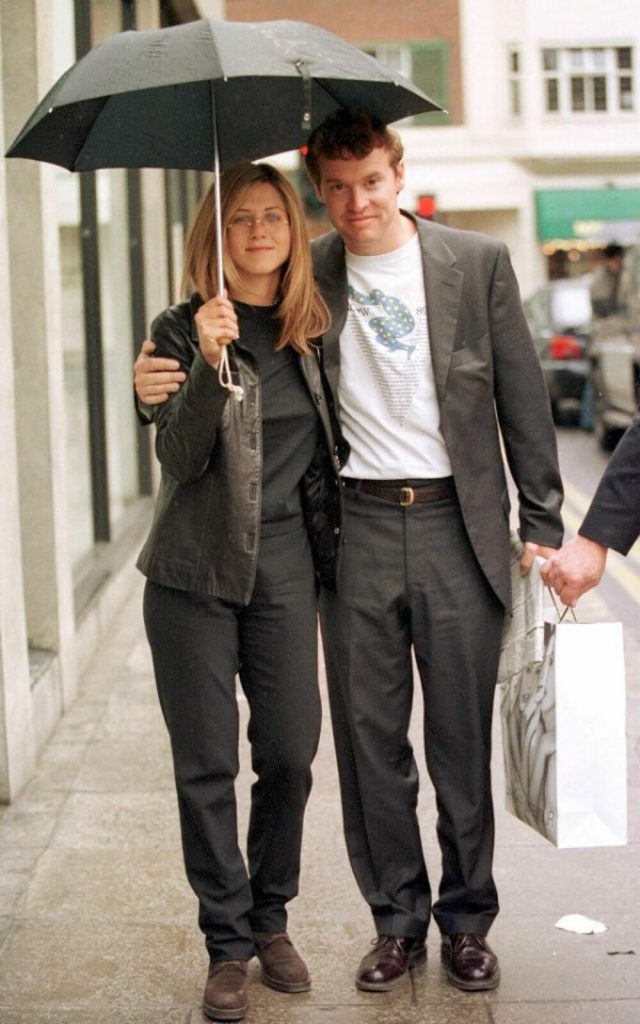 Before she met Brad Pitt, she was in three years relationship with Tate Donovan. The guy we might know in Manchester by the Sea. They dated from 1995 to 1998 before Jen moved on to Brad Pitt in the same year.
Three years being together, and this couple had been Hollywood sweethearts. They even exchanged Irish rings for their anniversary.
However, Tate disclosed that it was hard to work alongside Jennifer Aniston in Friends after the breakup, even though they only worked together in six episodes. Tate even described the working experience as "really painful and tough."
But, they managed to be professional and kept things cool. And according to some sources, the two are still good friends until the present time.
High-Quality Men Jennifer Aniston Had Rumor With
There are also many men linked with Jennifer even though they never really be an item. These men are worth mentioning because, well, it's impossible if you guys never heard of their names. They are THAT famous!
The lists are Paul Rudd, Harry Morton, and Gerard Butler. Jen was dating Paul Rudd way back in 1995. Meanwhile, she had a short-but-exciting affair with Harry Morton in 2010.
Finally, Gerard Butler made it to trending topics in some media in mid-2010, saying that Jen and Gerard had been having fun but not exclusive. Way to go, Jen!
---
RELATED CONTED
Jennifer Aniston Bio, Height & Weight
---