List of Thomas Brodie-Sangster Girlfriends: Who Is He Dating in 2023?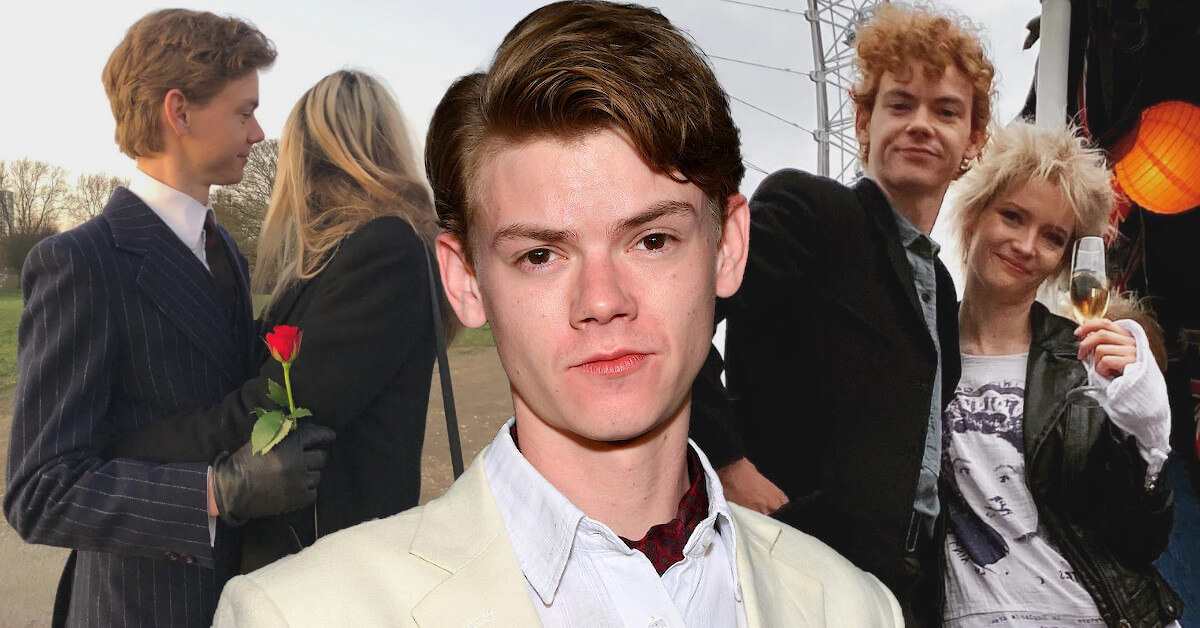 Have you seen The Maze Runner? If yes, you might recognize Thomas Brodie-Sangster, who starred as Newt there. Even though he was not the male lead there, his acting was quite remarkable, along with his co-star, Dylan O'Brien.
And now, we're going to discuss about Thomas Brodie-Sangster's girlfriends. One of them was Talulah Riley, who is famous for her role as Mary Bennet in Pride and Prejudice.
Previously, the actor was known for dating a model named Gzi Wisdom and an actress named Isabella Melling.
Thomas Brodie-Sangster's Girlfriend List: Talulah Riley is One of Them
After hearing Talulah Riley's name, does it ring a bell? You might have heard about her because she was Elon Musk's ex-wife.
They were married from 2010 until 2012 and reunited again in 2013 until their separation was for real in 2014.
But it didn't matter anymore as the actress found Thomas Brodie-Sangster. The two were able to perform in the TV mini-series titled Pistols . Thanks to the series, Thomas Brodie-Sangster and Talulah Riley could meet each other.
Their sparked romance began in 2021 while filming Pistols, and later they made an appearance in the red carpet debut as a pair at the British Academy Film Awards 2022 Gala Dinner in March.
This event caused the public to believe that Thomas and Talulah did date each other.
Talulah Riley showed her gorgeousness as she wore a green gown with a thigh-high slit. And she seemed sparkling as she put a diamond necklace as an accessory. Meanwhile, Thomas Brodie-Sangster rocked a patterned suit and black velvet bow tie.
One of the photos excited everyone as Talulah rested her head on Thomas' shoulder. The photo was taken in the bar, and we could see the two were holding each other's waists.
Before the award event, Thomas Brodie-Sangster and Talulah Riley were seen holding hands while dating in London. They were going on several dates until, on May 22, 2022, Talulah Riley opened up about falling in love with Thomas Brodie-Sangster.
Talulah told the media, "We hadn't acknowledged each other as a romantic possibility or potential until the moment that we both did. And it was the same moment after having worked together, and we have been good friends."
Fortunately, Talulah Riley then posted a photo that implied they officially dated each other. It was on June 10, 2022, which showed Thomas and herself cuddling up on set.
Let's wish Thomas and Talulah a long and happy relationship. May the two find happiness in each other.
Now, are you ready to know about Thomas Brodie-Sangster's previous relationship?
Thomas Brodie-Sangster and A Model Named Gzi Wisdom
It is hard to talk about the beginning of Thomas Brodie-Sangster's relationship with Gzi Wisdom since they never told the media about that. Based on the couple's social media, we know that the two began dating in 2016.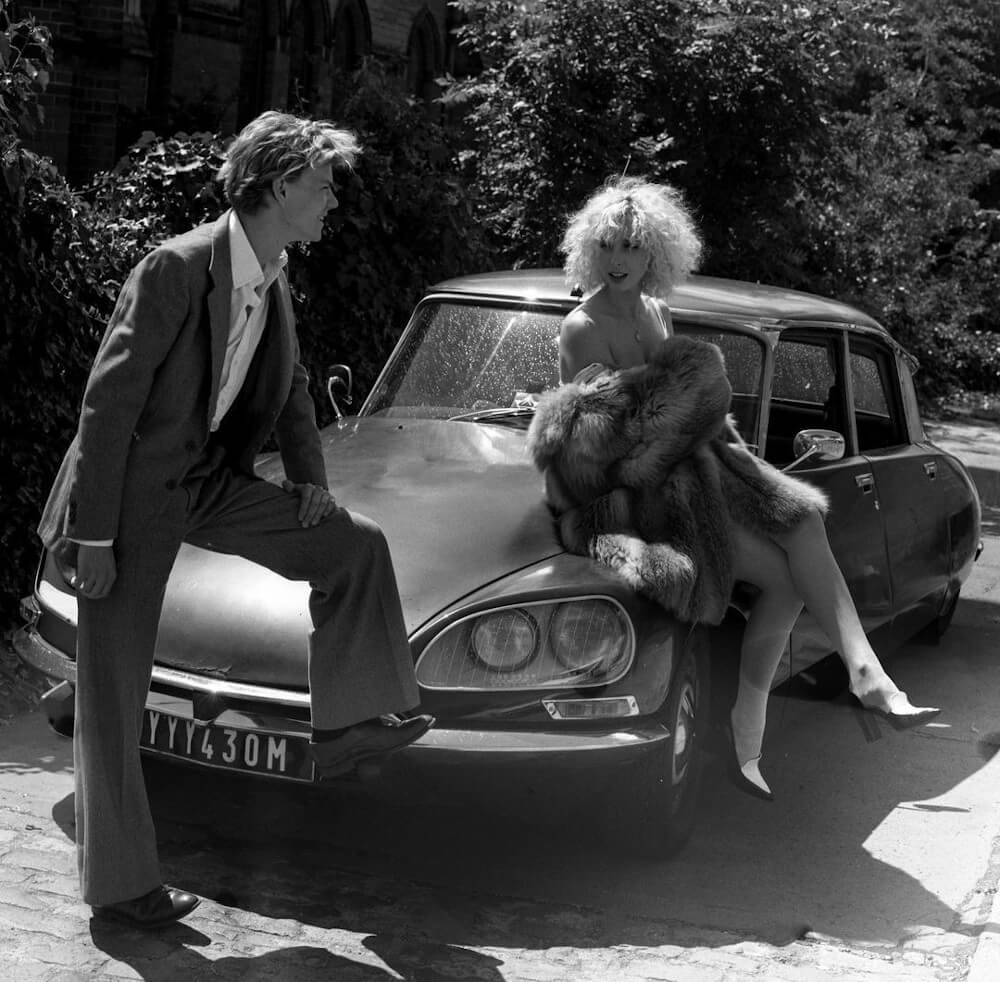 The latest post Gzi released about her ex-boyfriend happened on June 30, 2020. It showed a monochrome photo where the model posed while sitting in a car while Thomas was looking at her.
It seemed that their relationship was a happy one. From the caption Gzi made on a particular post, it felt that the girl enjoyed being with Thomas. The caption said, "A big thank you to my lockdown crew for making my birthday so glorious."
And the model uploaded the post on April 20, 2020, which coincided with her birthday. The carousel post consisted of four parts, the first slide showed Thomas, who brought a cake with a candle on top of it, and the other three were photos of Gzi herself and her friend.
Besides appearing in some Instagram posts, Thomas and Gzi also appeared in a music video on September 3, 2020. The music was made by Hotel Lux, titled Ballad of You and I.
A media said in an article if it wasn't for the pandemic, the public could have seen all of their moments together.
And if we looked back, there was also a report that the two made an appearance in London. It happened on the day before Valentine's in 2020.
Thomas Brodie-Sangster looked very handsome with his white shirt and green tie, while Gzi Wisdom looked beautiful in a black roll-neck jumper dress. She also wore long leather boots, which had the matched color of her dress.
The two also had the chance to attend Stardust's Opening Film and UK Premiere during the 28th Raindance Film Festival at The May Fair Hotel on October 28, 2020.
Even though there was no confirmation of their relationship, it seemed that the public already knew the truth by witnessing their moments together on several occasions.
Some media believed that Thomas Brodie-Sangster and Gzi Wisdom ended things in 2020 since the pair were last seen together that year.
Even though there was no official dating announcement, were you one of those people hoping they should be together forever? However, let the past be the past.
Let us now see the relationship between Thomas Brodie-Sangster and Isabella Melling.
The Details of Thomas Brodie-Sangster and Isabella Melling's Relationship
It was known that Thomas Brodie-Sangster had a special relationship with Isabella Melling since 2012. Unfortunately, the separation of the two was finally happening in 2016.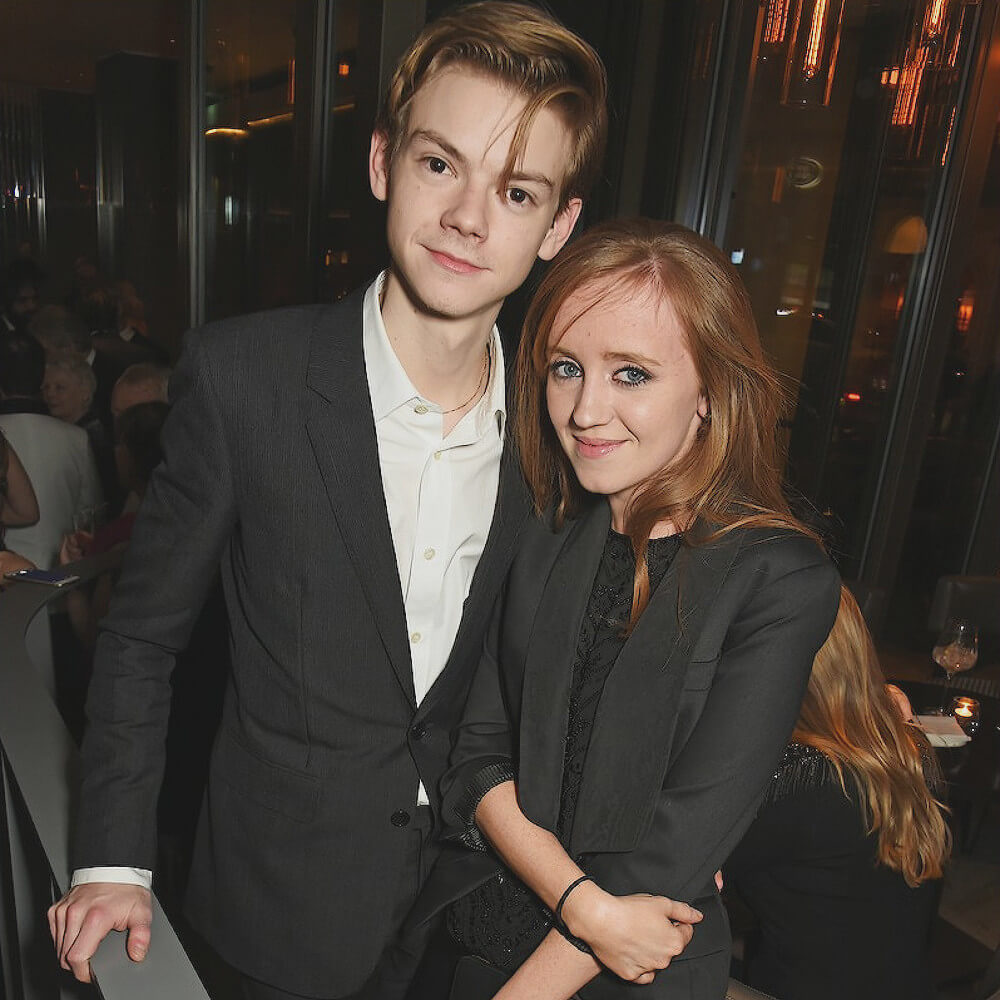 The actor and Isabella Melling last made their public appearance together in 2016 at the London Critics' Circle Film Awards. The two were only showing little news about their relationship, but one of the Twitter fan pages of Thomas claimed the break-up news.
The tweet was posted on July 11, 2016. Both Thomas and Isabella hadn't officially confirmed the separation, but considering that the two had been inactive, the public couldn't help but think like that.
While they were still dating, sometimes they were spotted together. The Daily Mail posted a photo where Thomas strolled through downtown Manhattan in New York on March 19, 2014.
Thomas had also spoken about his relationship with Isabella last year. He said that Isabella had just finished university and worked in a café back then while she tried to decide what she wanted to do next.
Feeling that a girlfriend's support would be very precious, Thomas added, "I hope that Isabella will be able to come and visit me on set in Louisiana when I film The Maze Runner."
Unfortunately, their relationship had to end in 2016. Some sources said that they ended things in 2017. However, it was pretty strange as the actor had a relationship with the model Gzi Wisdom in the same year.