What is Tessa Thompson's Net Worth in 2023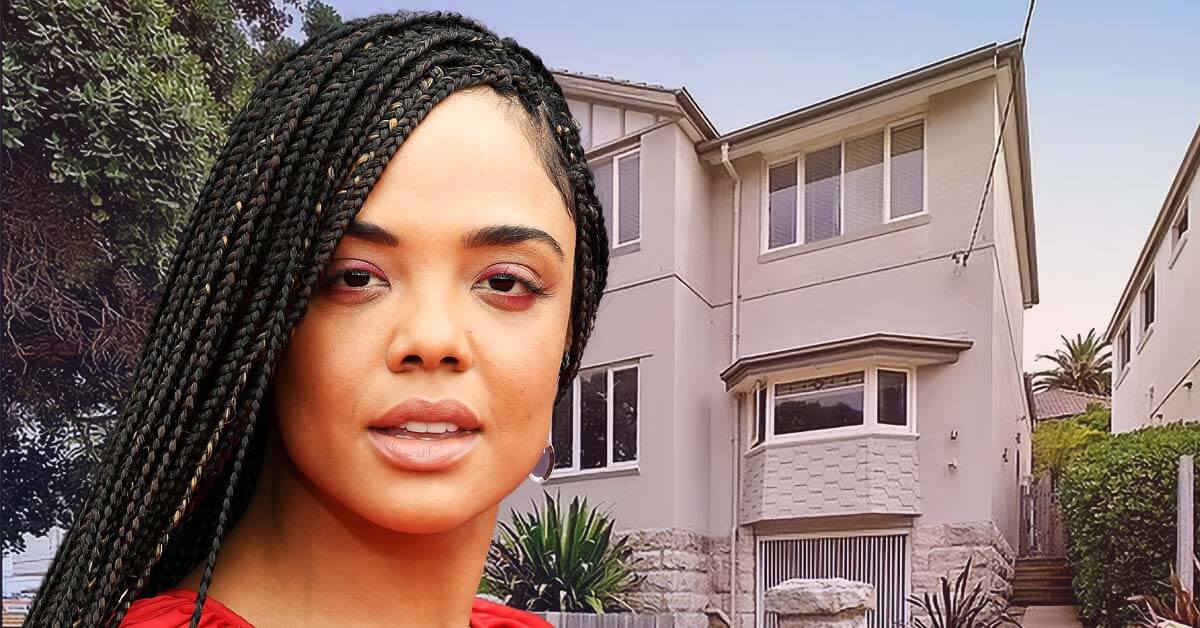 Since her captivating performance as Valkyrie in Thor: Ragnarok, Tessa Thompson has become a beloved star of the Marvel Cinematic Universe and beyond. Her wits and comedic sense are so spot on that the audience couldn't help but laugh.
How Much is Tessa Thompson's Net Worth?
Making her career breakthrough in 2017, Tessa Thompson has amassed a net worth of $4 million.
Her hefty net worth has been accumulated through her impressive acting career, ranging from her appearance as a secondary character in Veronica Mars to one of the main roles in the highly anticipated Creed 3 with Michael B. Jordan!
When Did Tessa Thompson Start Acting?
Although her career just got big in the late 2010s, Tessa Thompson has been acting since 2002!
However, it wasn't until 2005 that she made her debut on the TV screen, guest-starring in an episode of Cold Case. Later that year, she scored a regular role in the second season of Veronica Mars and made an appearance in the hit series Grey's Anatomy.
In 2006, Tessa Thompson was cast in her first movie, a remake of the timeless horror classic – When A Stranger Calls. She later starred in the short-lived drama Hidden Palms in 2007. The series was canceled after only eight episodes.
Following the show's cancellation, Tessa appeared in various TV shows here and there. She guest starred in the fourth season of Heroes, reuniting with her Veronica Mars castmate, Kristen Bell.
Tessa Thompson's career reached new heights in 2015 when she took one of the main roles in Creed, a highly anticipated sequel to Rocky starring Sylvester Stallone and Michael B. Jordan. After a year of hard work, she was cast as one of the leads in HBO's critically acclaimed series Westworld.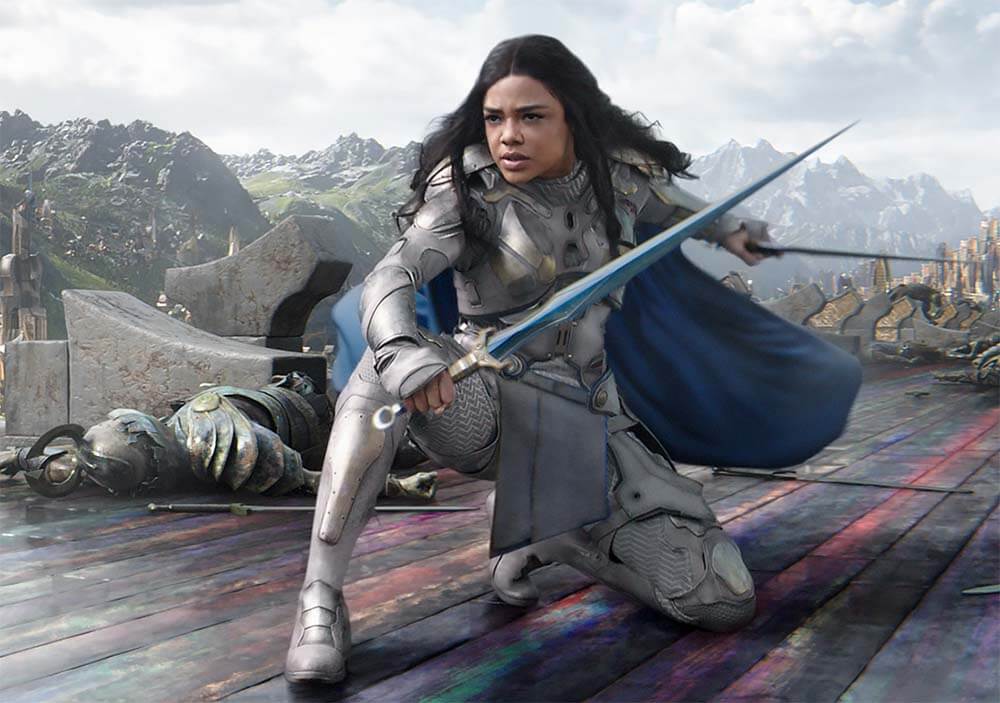 Her launch to global superstardom happened after she starred in Thor: Ragnarok in 2017.
Tessa Thompson reunited with her Thor castmate, Chris Hemsworth, in Men in Black: International. She also reprised her role as Valkyrie in Thor: Love and Thunder.
In 2020, Tessa made her producing debut with a mystery podcast series, The Left Right Game. This year she is set to reprise her role as Bianca Taylor in Creed III.
Where Does Tessa Thompson Live?
Tessa Thompson was born and raised in Los Angeles and still lives in the area. She purchased a home in 2020, spent the whole year renovating it, and made it hers only. It's unknown how much money she spent on the house.
While filming for Thor: Love and Thunder, the filming process mainly took place in Australia, so she rented a home in downtown Sydney for her accommodation throughout the filming process.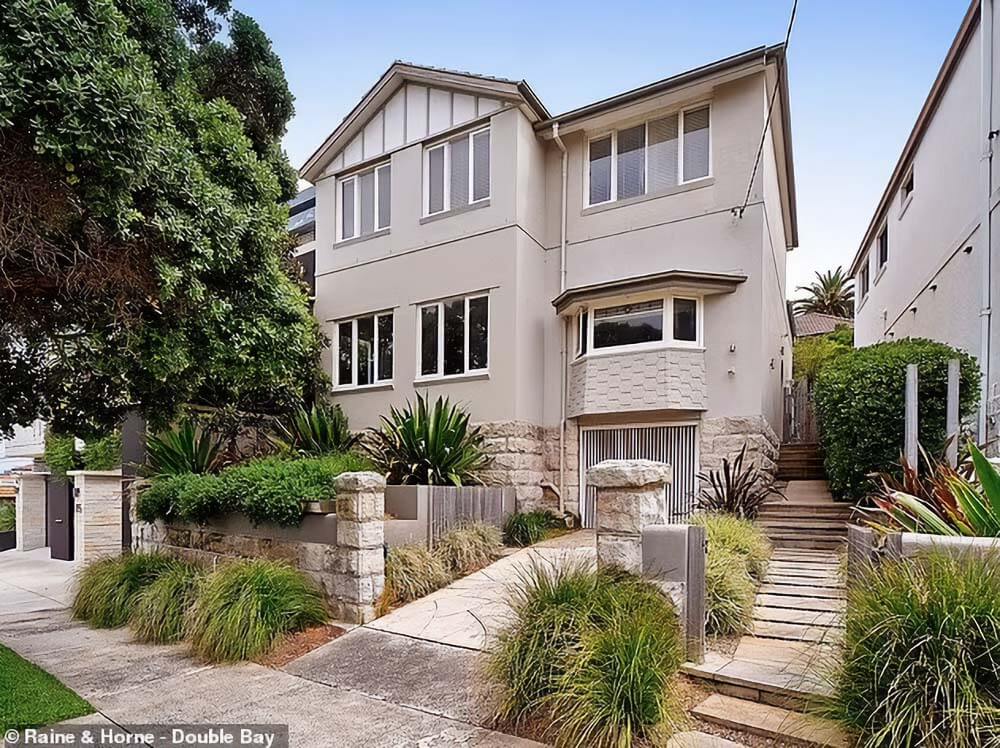 Tessa also loves New York and has revealed that she frequently goes back to New York, so it's possible for her to own a property in the Big Apple, too!
What Car Does Tessa Thompson Drive?
Although Tessa Thompson isn't a car enthusiast, she still needs an efficient way to get around.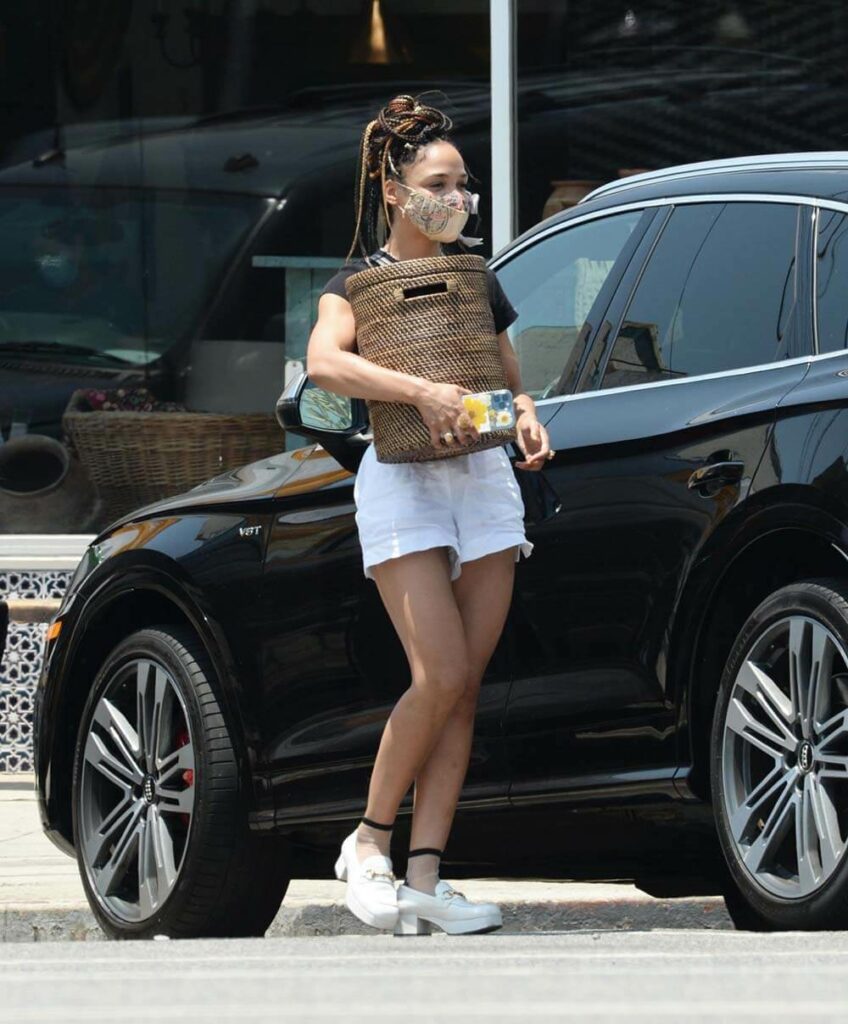 Tessa owns two typical cars owned by celebrities in Hollywood: an Audi A3 and a Cadillac Escalade. She purchased the Audi for $35,995 and spent $91,240 on the Cadillac!
Is Tessa Thompson an Entrepreneur?
In 2021, Tessa Thompson launched her production company, Viva Maude, which she declared a "labour of love." The company signed a two-year deal with HBO and is gearing up for two shows in development.
"I'm elated to begin this partnership," Tessa said in an official statement. "Together we are committed to developing interesting and inclusive stories with inventive creators," she continued.
With her production company, Tessa is set to serve as an executive producer for two movie adaptations of Who Fears Death and The Secret Lives of Church Ladies.
How Many Brands Does Tessa Thompson Endorse?
In early 2022, Armani Beauty named Tessa Thompson as its new face, doing her close work with Dylan Sprouse and Barbara Palvin to promote the brand and its products.
Upon her appointment, Tessa admitted that her cooperation with Armani made sense because she has "been using Armani products for so long."
How Much Does Tessa Thompson Earn?
Despite her character dying in the second season of Westworld, Tessa Thompson received quite a sum of money for both seasons she had starred in! She earned $100,000 per episode.
Meanwhile, Tessa Thompson made $2 million for Thor: Love and Thunder. This amount is likely an increase from her Ragnarok salary, considering she now portrays King Val and is one of the leading characters in the fourth phase of MCU!
Summary
Tessa Thompson is an American actress and producer who has experienced a meteoric rise in her career over the past few years. She is best known for her roles in the movies Creed, Thor: Ragnarok, and HBO's Westworld series. Tessa Thompson's net worth is estimated at around $4 million, thanks to her successful acting career as well as her business ventures.