Everything You Need To Know About Tessa Thompson's Love Life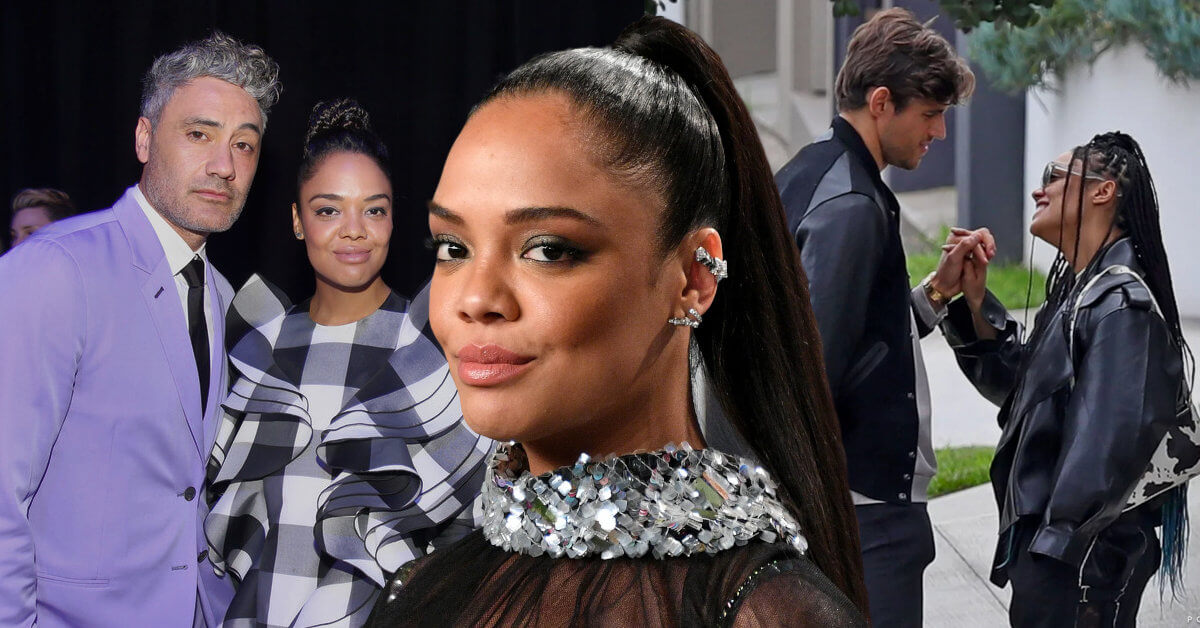 Tessa Thompson that we best know from Men in Black: International and Thor: Ragnarok, has quite an unusual love life – in a positive way, of course. But before we get into that part, there are several facts about Tessa that you guys should know.
After her performance in the comedy-drama Dear White People, she first gained massive recognition, which led her to be nominated in several well-known awards.
However, even though she is a big name in the industry, Tessa Thompson managed to keep her personal life and relationship as private as she could.
So, what is Tessa's relationship status right now?
Tessa Thompson Boyfriend 2023: Who Is She Dating Now?
Many questions popped up on the internet about whether or not Tessa Thompson has a husband whom she might keep secret. The answer is: no! Tessa is a free woman!
It seems like the Passing actress is currently enjoying her single life to the fullest. Tessa has been linked to several names in the past. Still, for the current moment, she's not in a relationship with anyone.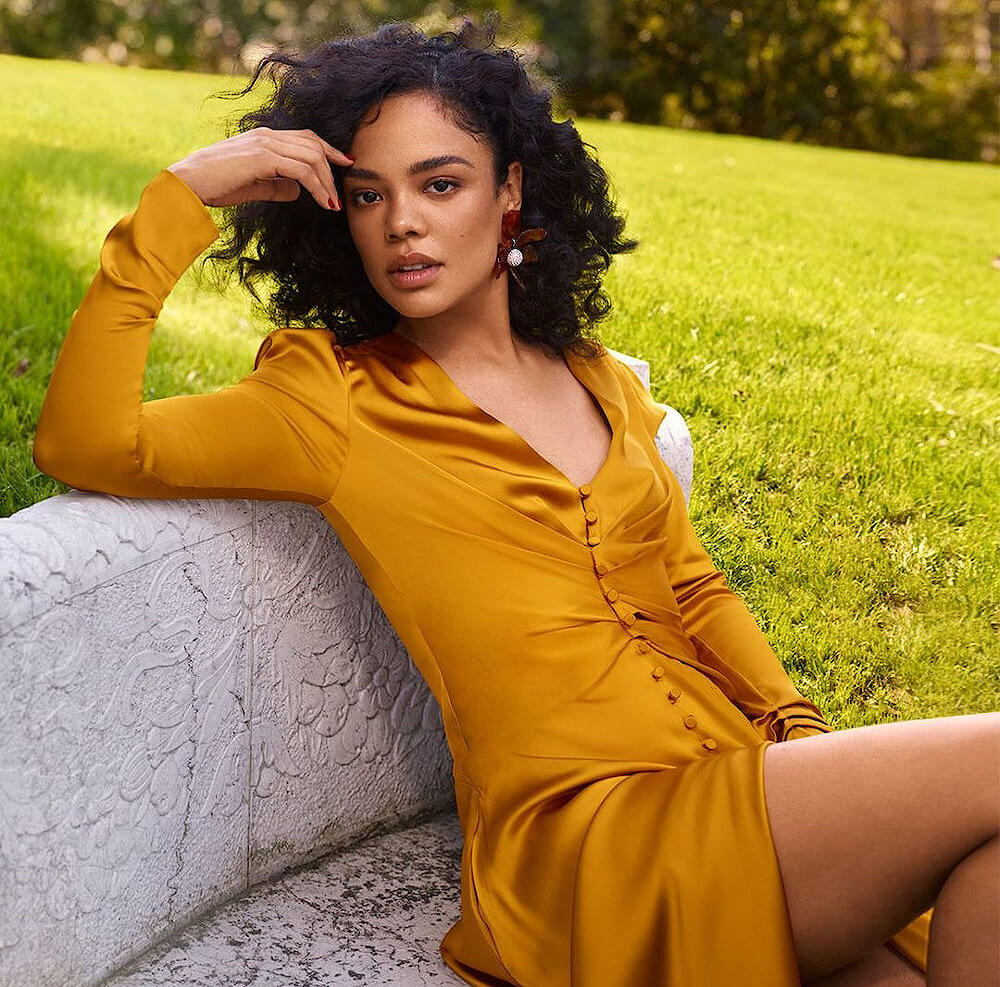 However, Tessa has been known as a passionate advocate for the LGBTQ community. She came out as bisexual two years ago. She always hopes that people could experience the privilege that she has even.
However, we know that Tessa takes her privacy to a whole different level. Still, surprisingly, she didn't hesitate to share her sexuality and how her family had shaped her into becoming bisexual.
"I can take things for granted because of my family – it's so free, and you can be anything that you want to be," revealed the Mississippi Damned actress.
"I'm attracted to men and also to women. So if I bring a woman home or a man, we don't even have to have the discussion." Good for her! We are so happy to know that she's free to love anyone that she wants.
And because of that, she's been very open in advocating for people to embrace their sexuality and spread awareness throughout the world so more people can experience the freedom that she has.
"I want everyone else to have that freedom and support that I have from my loved ones, but so many people don't," she added. In one of her interviews, she also made a statement that she felt "compelled to be an agent of change."
"I don't think any artist necessarily has a responsibility to try being an agent of change. But, for me, it's always been something that feels compelling," she told Net-A-Porter.
So, this would be very interesting because there is a big possibility that her ex isn't only men, but a woman as well.
Addressing All of the Questions about Tessa's Relationship
When it comes to Tessa's relationships, there is no one that she officially admitted. It's because either she wanted to keep it private or all of the rumors weren't true.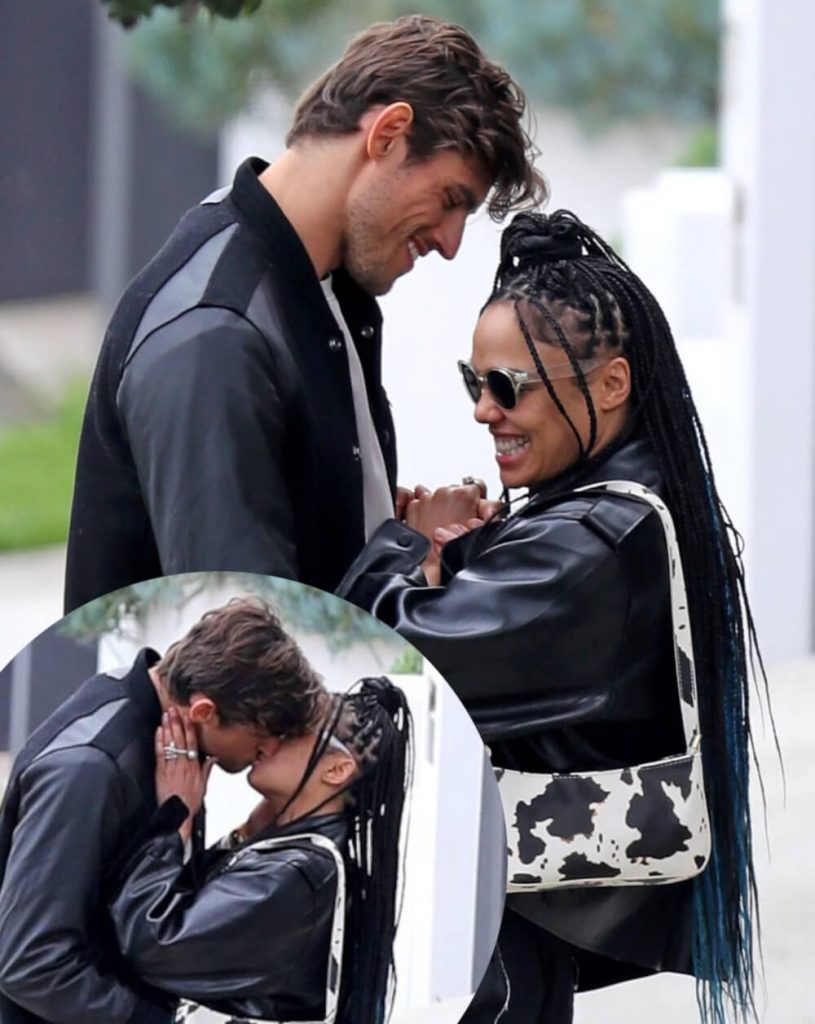 Tessa's latest rumor was with an Australian model, Zac Stenmark. Last May, several photos caught Tessa and Zac kissing and holding hands in Australia. If that's not what romantic couples do, I don't know what is.
But, of course, neither of them bother to talk. So it could just be a one-night thing, or it could be more serious. Either way, our expectations of hearing an official statement from them will lead to nothing.
And until Tessa makes a statement or posts something on her social media about her lovers, we will stick to our beliefs that she's single. We hope that the good news will come very soon, though!
Taika Waititi has Captured Kissing Tessa and Rita Ora!
Still, in the same year as her pictures with Zac, another controversial photo captured her being lovey-dovey with Rita Ora and Taika Waititi.
Rumor has it, the three of them were in the middle of polyamorous relationships. If that's the truth, we can imagine them having the time of their lives.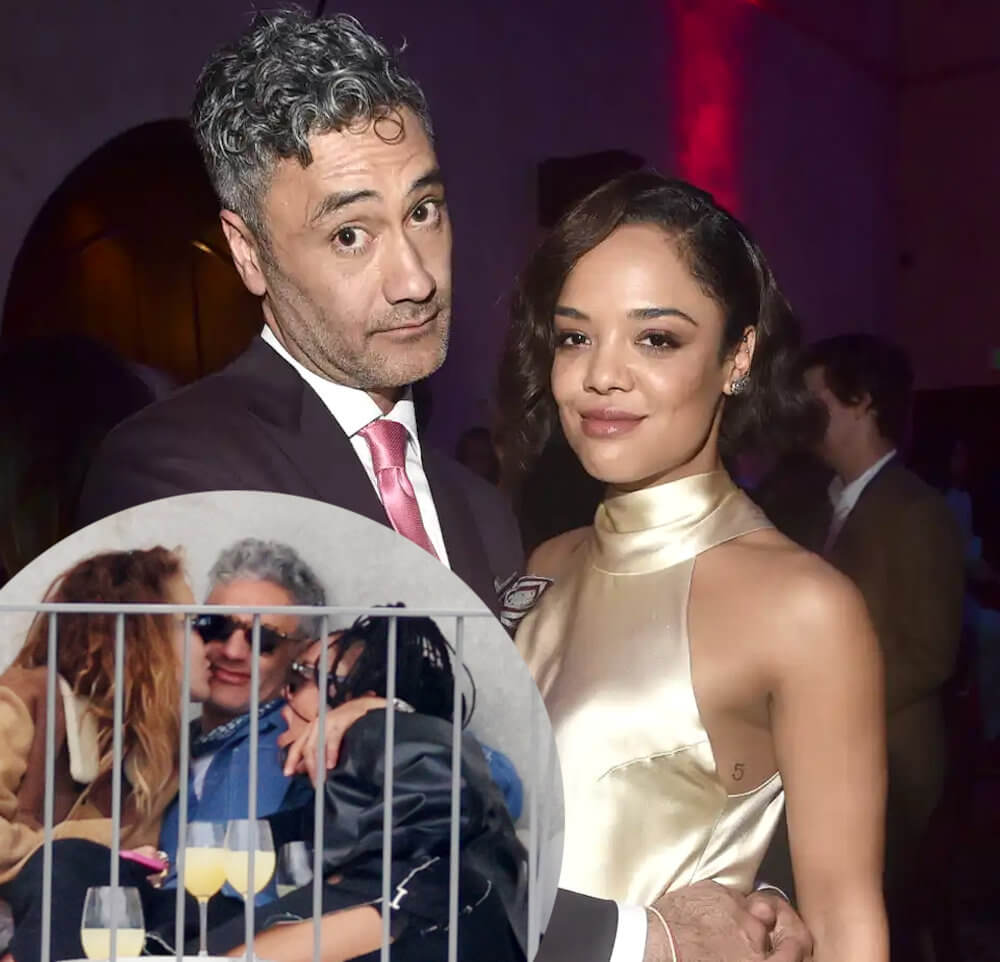 The pictures weren't just an ordinary depiction. Tessa was seen kissing Rita, and in other photos, we can see that the three of them were embracing each other as if the world belonged to them only.
Taika is seen to place his arms on both Tessa's and Rita's shoulders. Not only that, Rita and Tessa were also captured to put their lips closed to each other and almost kiss. There was one shot of Taika almost kissing Tessa, too. We're not going to lie, though. Three of them looked so hot if they were really in a polyamorous relationship.
Of course, some people agreed that the three of them didn't seem to be just friends chilling and enjoying time together. Though they weren't making out in public either, they gave off the "lover" vibes.
But, who knows? As we can expect already, neither of them addressed this rumor, and they continued to hang out. They didn't bother about what everybody was saying.
Dev Hynes and Tessa Made Quite a Good Impression in Milan Fashion Week
Another rumor that Tessa had was with a British singer Dev Hynes in 2019. The rumor began spreading with pictures, as usual. The first picture that captured their moment was when they left Avenue restaurant in Paris in January 2019.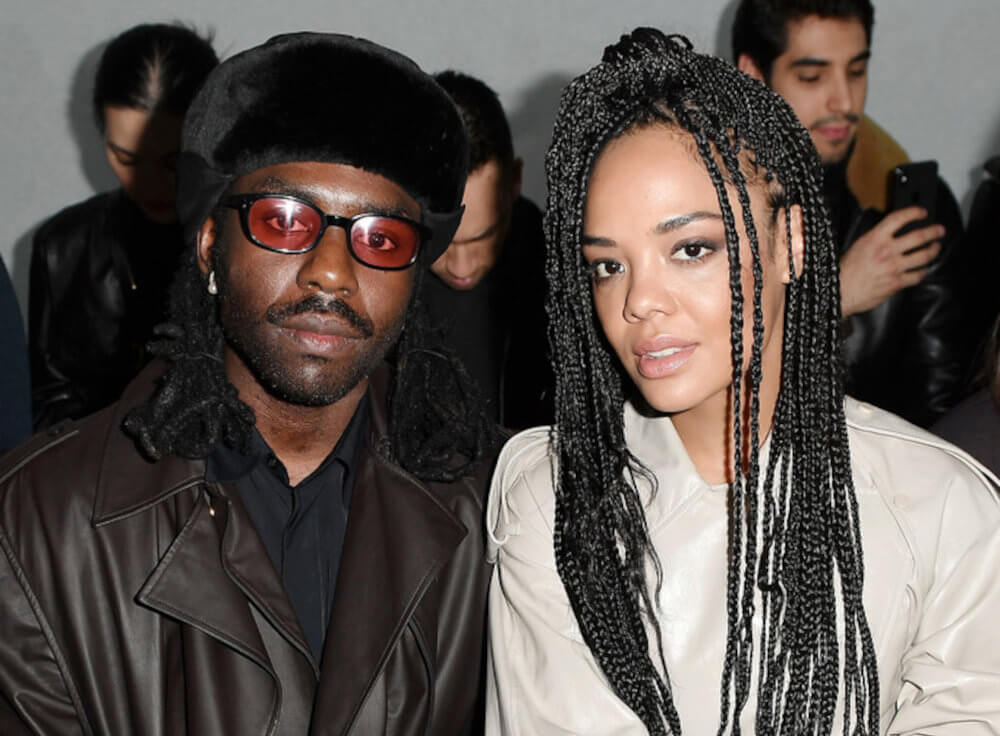 Dev and Tessa were then spotted in several different places. Not only that but they were also caught attending the after-party for the premiere of Sylvie's Love.
Even though they made sure to hide their presence, some paparazzi were just too good at what they were doing.
The after-party wasn't the only time that we saw them attending an event together. Not long after that, Dev and Tessa were seen coming to Milan Fashion Week, and the two seemed perfect to be a real couple. I bet some people and the media would also agree. They just looked too good in the Milan Fashion Week.
The couple didn't only show up in formal clothes and looked all fancy. Some media outlets capture Dev and Tessa walking with Tessa's dog around NYC in September last year.
Tessa's Rumor with Janelle Monae Came Up in 2015
Another famous name that Tessa was linked with was a Grammy-nominated singer, Janelle Monae. The rumor started in 2015 when Tessa starred as a backup dancer in Janelle's music video, Yoga.
They also took a picture together at the 2015 MOCA gala. Even though the rumor started to come up in the media in 2015, it started to resurface in 2018 with more convincing proof because Janelle released a music video that gave us a hint about her relationship with Janelle.
The MV was for one of the songs in the Dirty Computer album. Tessa's appearance was featured a lot in the video.
However, at this point, it is sort of predictable that Tessa didn't make any clarification or official statement about her relationship, including with Janelle. Tessa only said that she loved Janelle very much, and the love for her was reciprocated.
But, it didn't mean that the two were a thing. Tessa also didn't mind that people made assumptions about her and Janelle. She didn't want to confirm or deny.
"We're so close, and we vibrate on the same frequency. So if people want to speculate about what we are, that's okay. It doesn't bother me," Tessa said.
Tessa's mysterious side only made us more curious about her.
Tessa Thompson and Janelle Monae: All of Their Secrets You Guys Need to Know!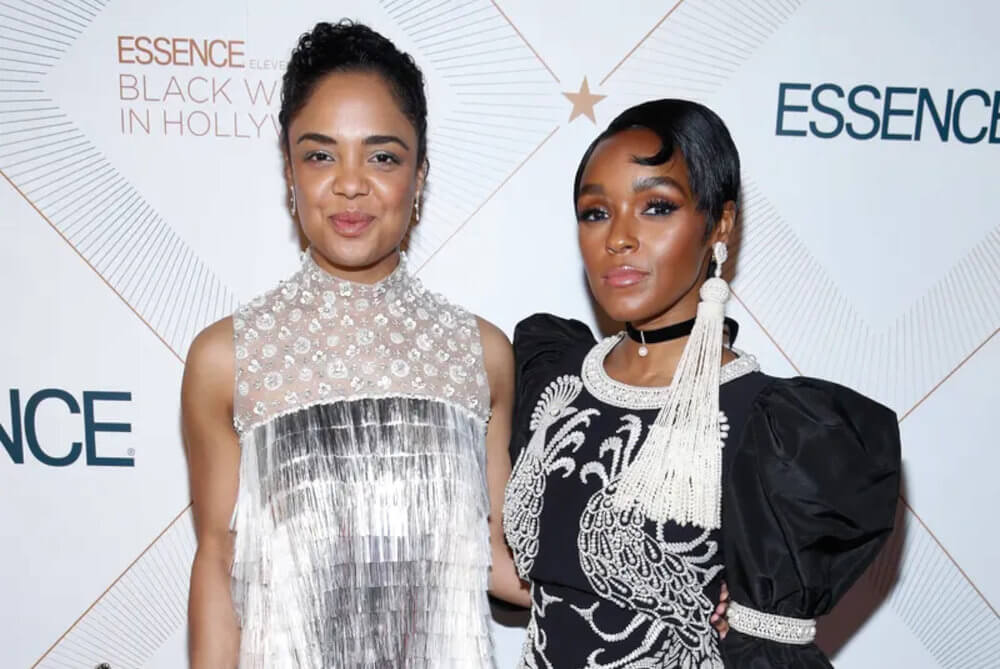 Tessa's pride in embracing her sexuality is no secret, but Janelle also coming out about hers? That's a whole another excitement we get here!
Janelle came out as pansexual in Rolling Stone also in 2018. So, when the Dirty Computer was released, Janelle also made a move. Coincidence? It might be, but it might not be.
All the proof that leans to their romantic bond didn't stop there. They also made a red-carpet appearance several times, such as Annihilation red carpet, The Black Panther premiere, and Essence's Black Women in Hollywood Oscar luncheon.
All of their appearances weren't only caught by paparazzi; both of them also posted the moment on their Instagram! They tortured their fans, just like that!
It was all fun until the middle of 2019 when they suddenly stopped appearing together. No social media presence, no attending formal events with formal clothes, no nothing. Did they fight or something?
Of course, some media then came up with the speculation that they broke up earlier that year. If they weren't a couple, to begin with, or let's say "just friends," they wouldn't have just disappeared like that.
But, what can we expect from them? Because they didn't even admit their relationship when they were still head over heels with each other, what are the chances that they would speak about their split? So there we went; we heard nothing from them as well.