Michael B. Jordan Wife: Is He Married in 2023?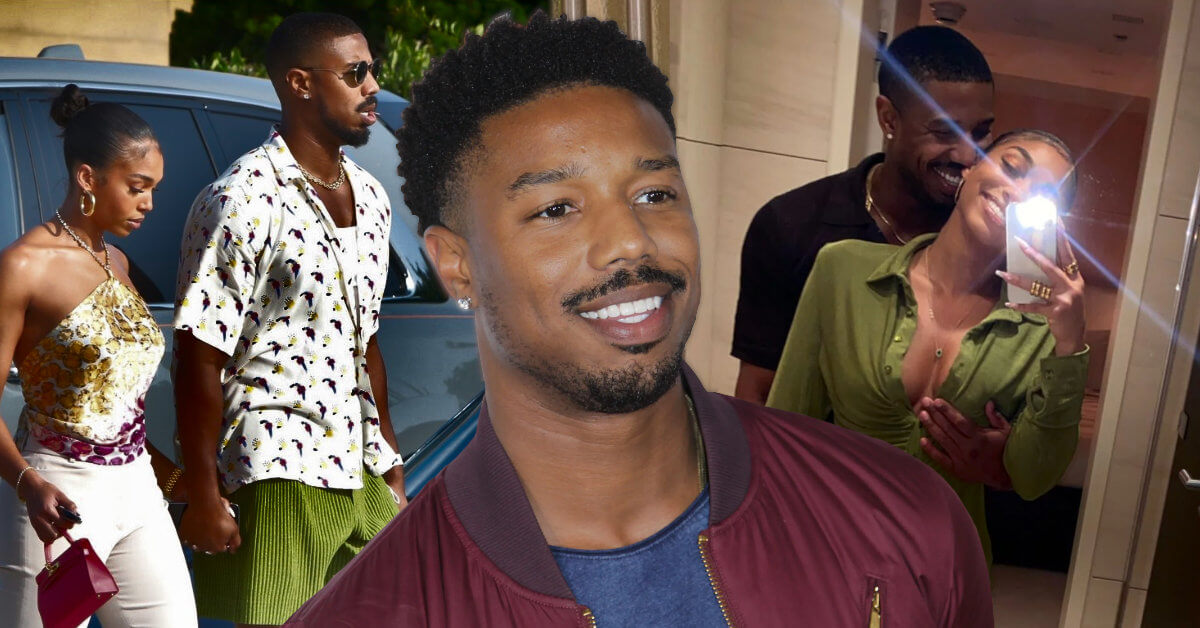 Michael B. Jordan, a renowned American actor, has gained significant recognition for his exceptional performances in notable films such as Black Panther and his role in the acclaimed TV series Friday Night Lights.
Michael was also named one of the "100 most influential people in the world" by Time Magazine. That's a pretty huge deal.
His personal life is no less interesting than his achievements in Hollywood. He was romantically linked with some names like Brie Larson, Ashlyn Castro, and many more. What else do we know about this superb actor?
Does Michael B. Jordan Have a Wife?
In 2023, Michael B. Jordan currently finds himself single, having ended his relationship with the renowned model, Lori Harvey.
Their romantic bond, lasting over a year, came to a close in June 2022.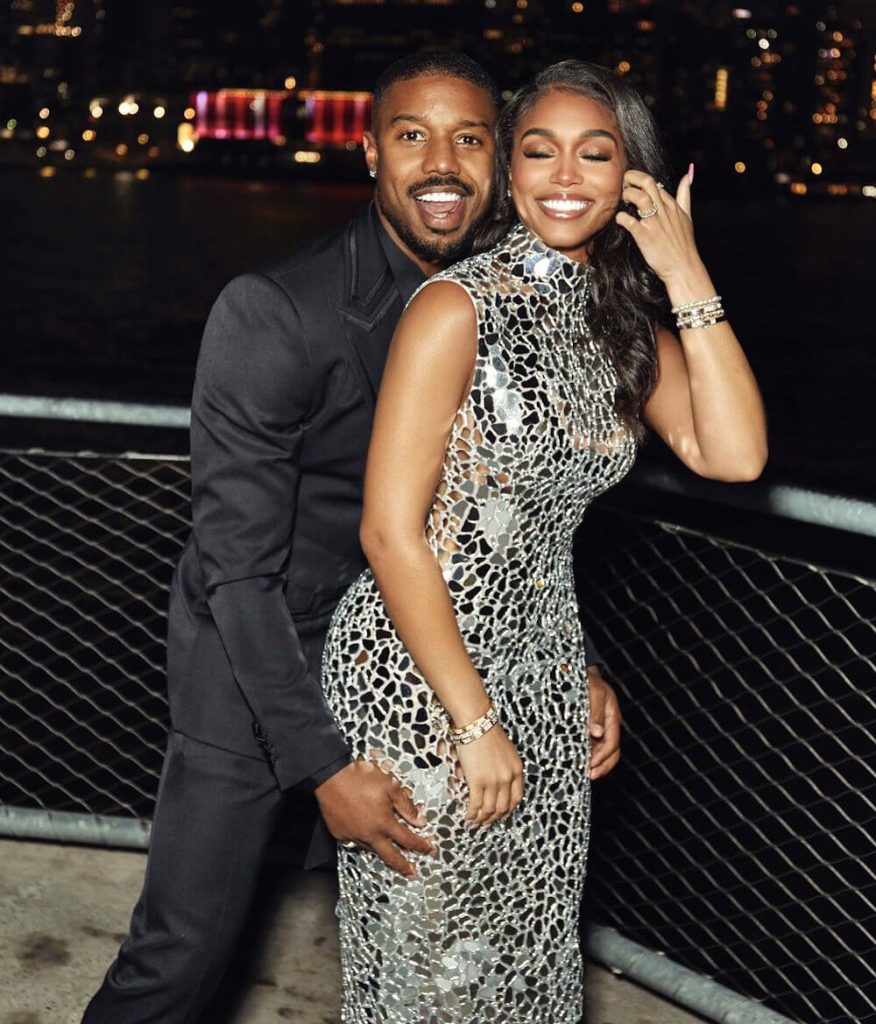 In early January 2021, he announced his relationship with Lori through his Instagram posts. Michael posted two photos that captured how happy they were as a couple, one in which the two look into each other's eyes and one where we can see him kissing Lori on the cheeks. Yes, I heard jealousy all over the place.
The Instagram model, of course, didn't want to miss that moment. So not long after Jordan publicly showed their relationship, she uploaded a picture on her Instagram as well, and they kept sharing their sweet moments ever since.
Lori had nearly four million followers on her Instagram. So, as soon as Jordan became part of her life, it didn't take much time for Jordan's followers to increase like crazy. Well, we know that he is super famous already. But, with this relationship happening, it's easy for both of them to become Hollywood's highlights.
The rumor already started in November, two months before they officially announced it. The two were first caught spending Thanksgiving with their family, and TMZ got the documentation of them arriving in Atlanta.
Not only that, the duo spent their New Year's Eve together as well. So even though they haven't made it official, of course, we did see this coming already.
What Michael B. Jordan and Lori Think about Each Other
Having a different approach isn't the only key for their relationship to flourish. In some of her interviews, Lori did say that even her family loves her beau just like she does. That was how excellent Michael B. Jordan is for her, she said.
"I have tried not to like him. I have tried to find something wrong with him. But, unfortunately, because I'm getting rid of all of my previous boyfriends, some of them snuck in the back door on me. They lasted a lot longer than I wanted it to," she opened up about her not-so-pleasant relationship in the past.
She went on, "But Michael is one of the nicest guys. I have met his father and sat up with him. We have talked for hours, and I find nothing wrong with him!" It seems like Michael is too good to be true!
Michael also thought the same way about his lovely girlfriend. He said in his interview that Lori has a sense of humor that can match his.
"A nice smile and a laugh and a sense of humor are sexy to me," answered the actor when he was asked about what he likes the most in Lori.
They had dated for nearly a year now, and we hardly hear any bad rumors or differences between them. On the contrary, they continued to be the couple that everyone wants to experience at least once in their lives.
Michael Was Caught Flirting with Kiki Layne
You guys must've been wondering about Michael's other girls, right? Of course, he had been linked to many famous and pretty girls.
Before heading over heels with Lori Harvey, Michael was caught flirting with a famous actress, Kiki Layne, at Sundance Film Festival in 2019. Did that develop into a more serious relationship or just a one-night-flirting?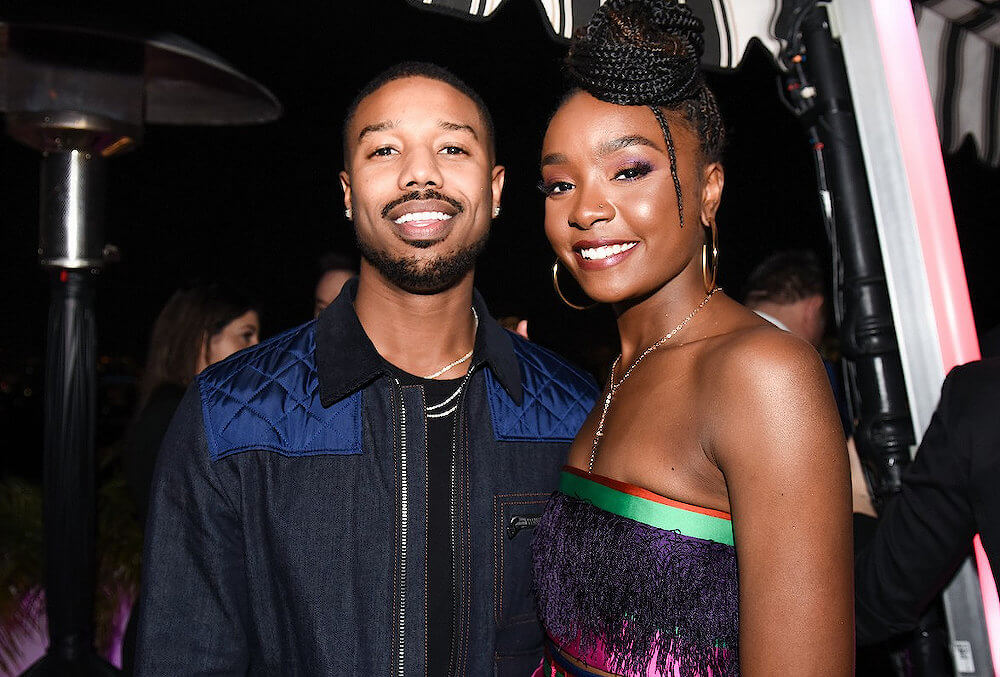 Many media and Michael's fans were crazy about them being together. But, unfortunately, they didn't develop into something more, and it seemed like the romance only stayed in the Festival.
Neither Michael nor Kiki addressed the rumor. So it is safe to say that they were never really dating back then.
Michael B. Jordan and Chris Evans Fought Hard to Get Brie Larson as Their Girlfriends?
Here comes the name that everybody's most excited about: Michael B. Jordan used to be romantically linked with Captain Marvel, Brie Larson. But, it wasn't just an ordinary rumor. It was said that they had a love triangle between Brie, Michael, and Chris Evans.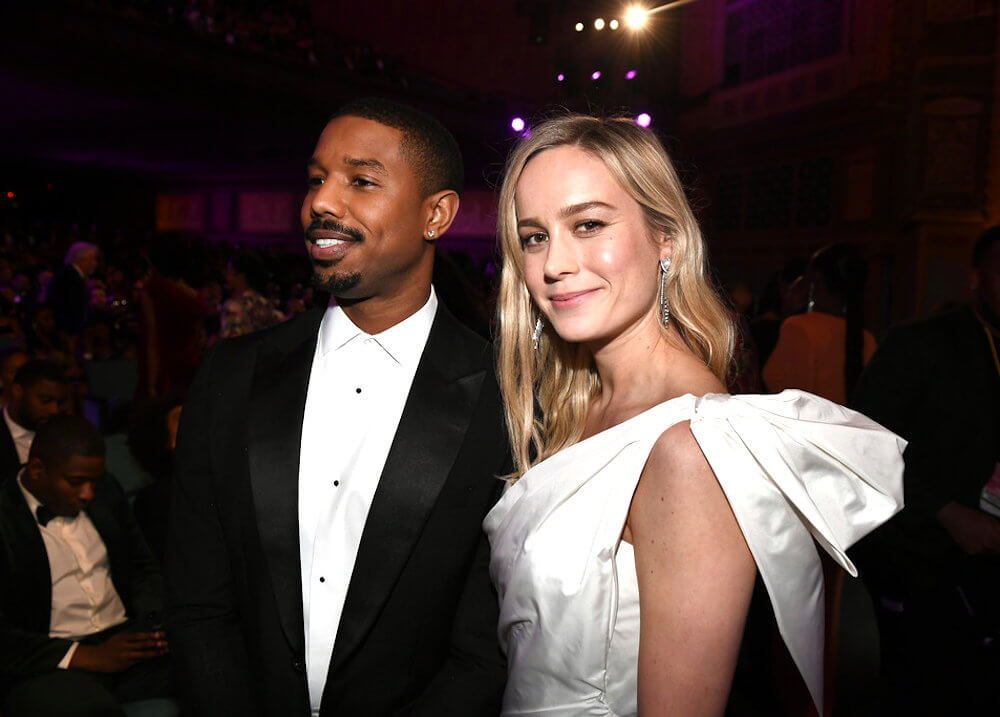 The rumor even got crazier as time went by: it was said that Michael and Chris were fighting hard to get Brie's love and attention. Was the situation that crazy back then?
Unfortunately, the rumor was debunked by many media outlets. One of them was debunked by Suggest. According to that media, the rumor was "completely fabricated" and a "complete fiction" when first published.
Unfortunately, many people believed in that rumor because they low-key wanted it to be true. I mean, imagine: two most prominent actors of all time fighting over Captain Marvel? How awesome would that be?!
Michael's Fans Boycott the Black Panther Because He Dated Ashlyn Castro?!
Before the crazy rumor with Brie Larson, Michael was also linked with a social media personality, Ashlyn Castro. The news of Michael dating Ashlyn was more realistic than Brie's because the two were spotted having fun and hanging out together, so it was not complete fiction.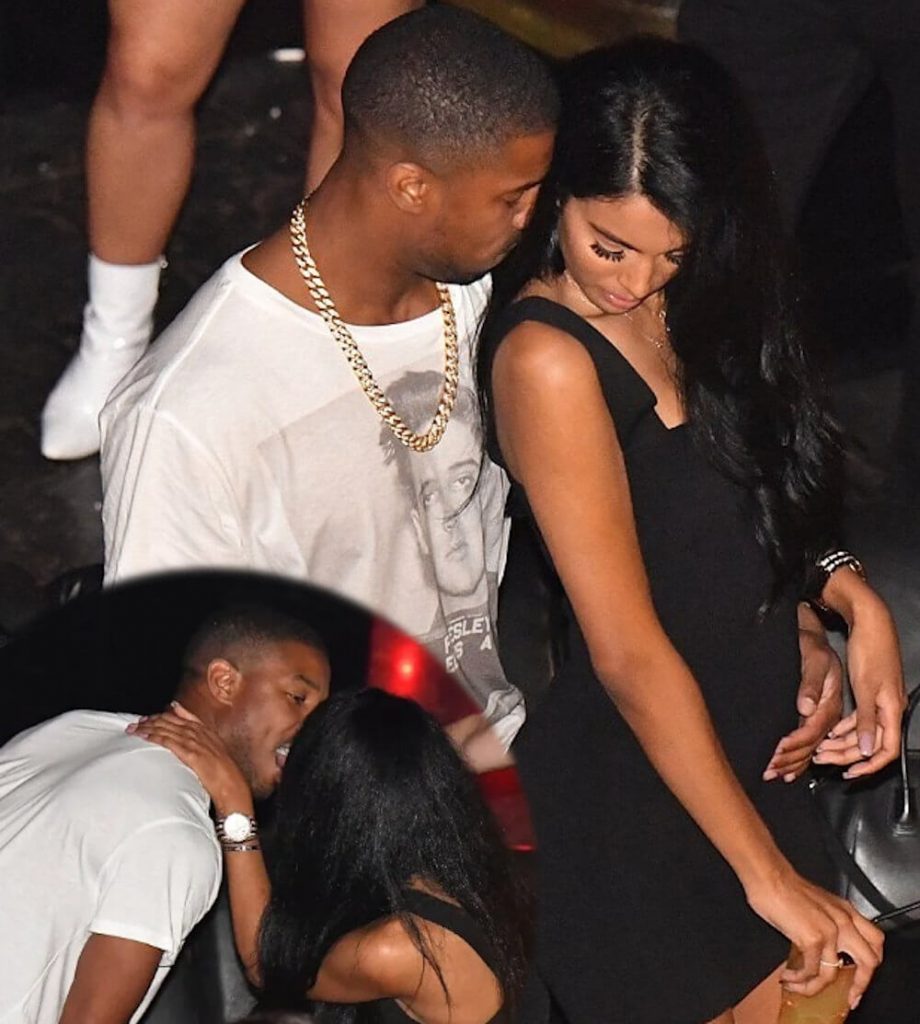 Ashlyn's name and followers on Instagram also increased like crazy after being rumored with Michael and seen hanging out at the party.
Unfortunately, people's responses toward them were not as positive as with Brie Larson. The reason was even more ridiculous, so prepare yourself, guys.
Some of Michael's fans were about to boycott Black Panther. Michael became the main character simply because he was dating a Latina (Ashlyn). When neither of them ever confirmed the relationship yet, Michael's fans already went crazy. Some people aren't open-minded when they are the ones who should support the actors no matter what.
Ashlyn and Michael weren't bothered with the Black-Panther-boycott things. Instead, they stayed silent about the rumor. Their rumor also fizzled out by itself. Fortunately, the boycott didn't happen, and the movie still gained massive success. In essence, Michael and Ashlyn were never proven to be dating.
Michael's Fans Went Crazy Part II: They Bullied Catherine Paiz's Current Husband Because She Didn't End Up with Michael.
Back in 2014, Michael was also rumored with a nearly eight million followers Instagram-influencer, Catherine Paiz. But, for real, Michael, at this point, undoubtedly could get anyone, even the sexiest woman alive, if he wanted to.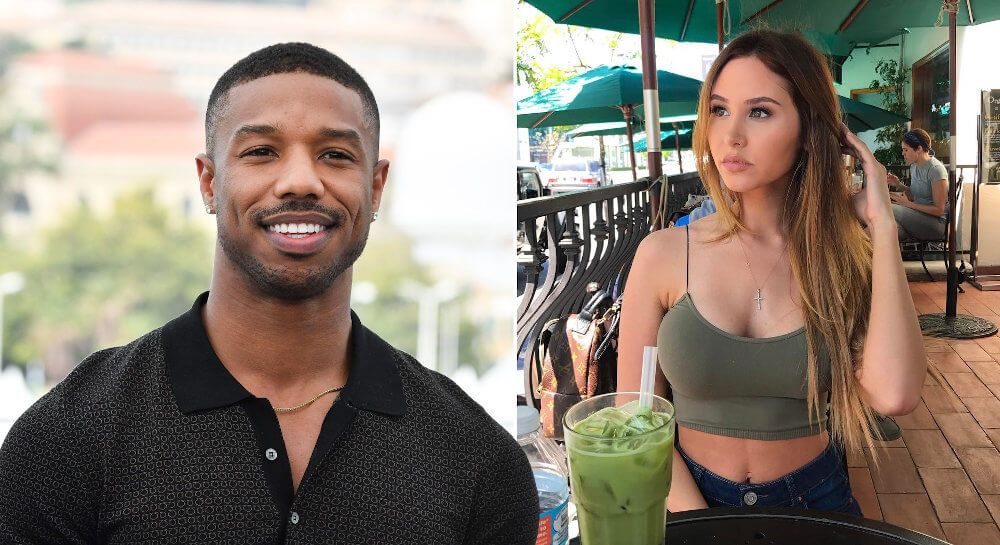 The buzz was started with their picture hanging out together (every rumor seems to start with this thing).
Catherine and Michael were caught chilling at the beach. We're pretty sure that they were aware that the paparazzi took a lot of their pictures. Still, they seemed to continue enjoying the moment anyway.
Unfortunately, (or should we say, fortunately?), they didn't end up together, and Catherine started a new relationship with another man, Austin McBroom. But, some people who shipped Catherine and Michael together lashed out at them and even bullied Austin and Catherine on Twitter.
"downgrade of the century," "Can't believe she fumbled with Michael and got with Austin," "I feel so bad for her," and many bad comments from Michael and Catherine fans. But, unfortunately, some people on the internet were too crazy most of the time.
And, just like any other Michael's rumor, he never addressed and let the rumor fizzle out by itself.