Victoria Justice and Ryan Rottman: A real couple?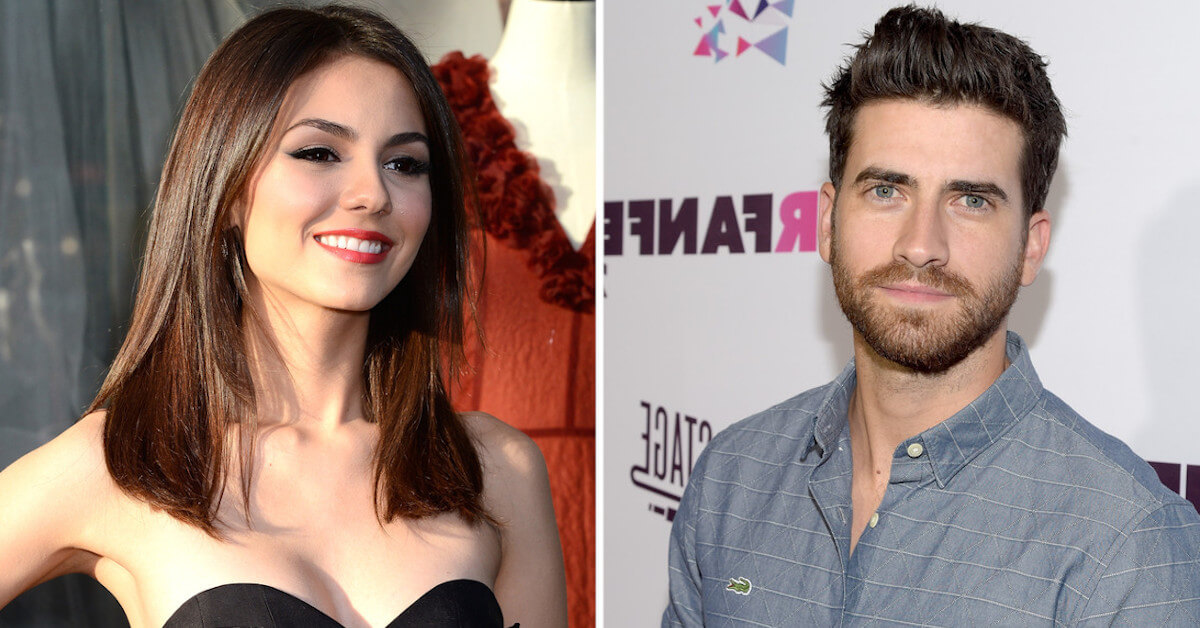 One of the former Nickelodeon young prodigies, Victoria Justice's career stretches far back in time. It all began with the show "Zoey 101" before her rise to Hollywood came true when she starred in "Victorious." Since then, Victoria Justice's name has been sprawling inside Hollywood. 
Victoria Justice's fame is also related to her relationship with Hollywood's most refined gentleman. From her belated first love to her recent development, she never fails to land the most charming guy around.
How Victoria Justice and Ryan Rottman's Relationship Began
Love is much closer than we might think. The argument indeed describes what happened in 2011 between two people.
They would depart on a journey together that lasted for two years before the ship sank without notice. We are referring to the love journey between Ryan Rottman and Victoria Justice.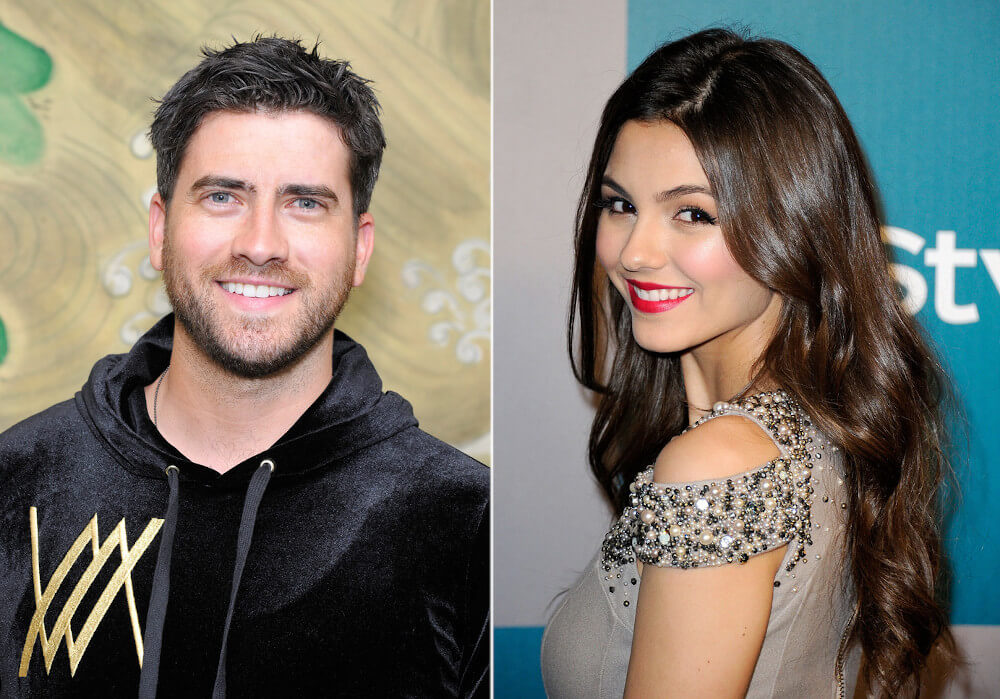 For sure, Victoria and Ryan are no strangers to one another. Why? Because they once worked on the same set before. Let's rewind time a bit, back to 2011.
Victoria met with Ryan for the first time when they filmed the "Victorious" TV shows for Nickelodeon. That first meeting did not have any profound impact on the pair, but it did leave a lasting impression. 
The feeling left a considerable mark on both of them long after the show ended. Victoria, however, opened another chapter in her life when she reportedly dated fellow "Victorious" actor Avan Jogia.
The relationship was a total mystery since Victoria Justice and Avan Jogia never publicly announced their relationship. So, we can argue that Victoria is perhaps looking for a guy willing to accompany her.
Enters Ryan Rottman, another fellow "Victorious" actor. The pair seemingly had that connection before, and it didn't take long for them to notice that change in how they looked at each other. Ryan dated Victoria Justice from then on.
Victoria, alongside Ryan, her new boyfriend, cleverly disguised the news about them. However, Just Jared caught them having a great time as a couple in Miami in 2011.
The pair, accompanied by Victoria's mother, leisurely spend the time on an undisclosed beach in Miami.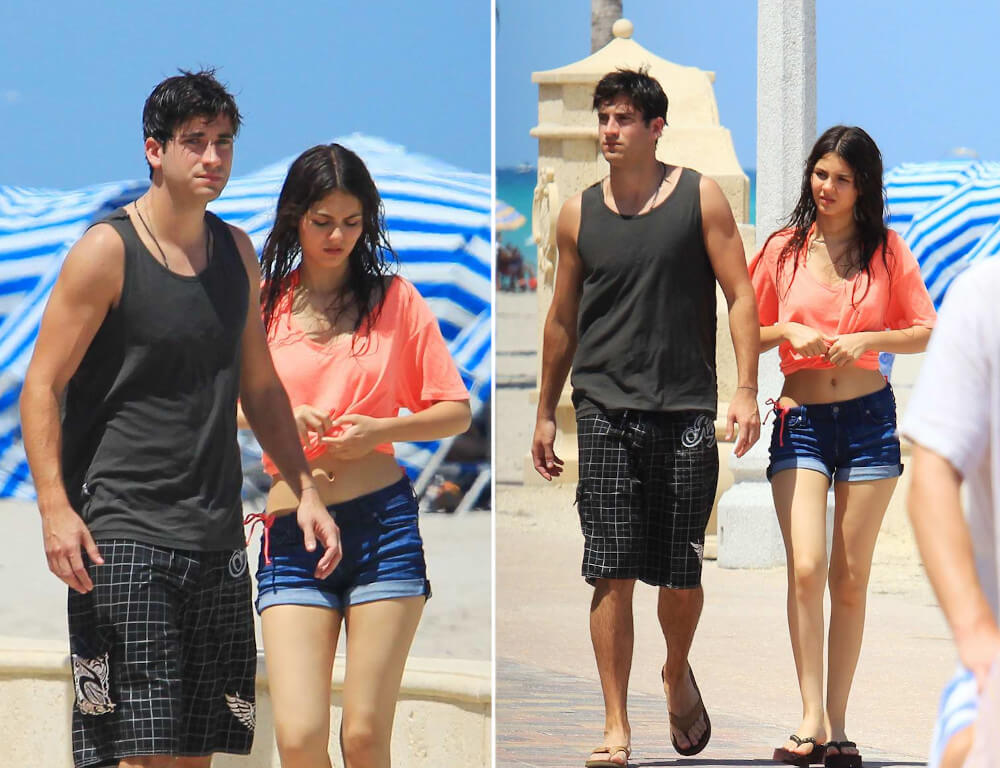 Victoria and Ryan's connection was stunning to see. But, before we could enjoy the announcement and hope for their long-lasting relationship, it all ended abruptly.
Why Did Victoria Justice and Ryan Rottman Break Up?
We already mentioned that Victoria's love chapter with Ryan Rottman ended suddenly, making it hard to believe the news. Ryan and Victoria did make us smile when we saw them together. We hope you felt the same.
US Magazine told the bitter news in 2013, two years after Victoria had officially accepted Ryan into her life. The source stated that the breakup took place long before the announcement came to the internet.
The pair, without further ado, went on with their lives, with Victoria and Ryan working on different projects but in the same workplace.
The main reason for their split remains an undisclosed fact, but a source told Elite Daily that the separation took place because Victoria and Ryan had other priorities to do.
The source added that the former lover had been going around to relax their mind about the decision and began moving on.
What happens next?
Victoria Justice and Ryan Rottman did not let their failed romance hinder their careers. Victoria returned to the stage in filming the film "Naomi and Ely's No-Kiss List." According to IMDB, Ryan Rottman began to show on stage like her former girlfriend did, starring in " The Lying Game" and "The Middle" TV series.
Victoria, unfortunately, already opened a recruitment post to whoever wanted to date her as her new boyfriend. The invitation lasted briefly before another man managed to steal Victoria's heart. A coworker on the same set, Pierson Fode, gave Victoria another chance to feel the love she lost.
The rumors about whether Victoria had forgotten Ryan's name from her life were precise. Us Magazine spotted Victoria Justice and Pierson Fode watching a concert in downtown Los Angeles.
Ryan also had similar stories after he dated Victoria. He chose to date Jessica Vargas, but no official confirmation regarding their relationship. Ryan then hopped to Lucy Hale's heart after it. Just Jared found them walking hand to hand, buying some coffees and snacks in California.
Like his previous love narratives, Pierson's journey didn't last long before they called it off in 2018. Us Magazine told the internet that undermining the split was the priorities changes between Pierson and Lucy. They wanted to pursue their career instead of settling with a partner.