Top 12 Maia Mitchell Quotes & Sayings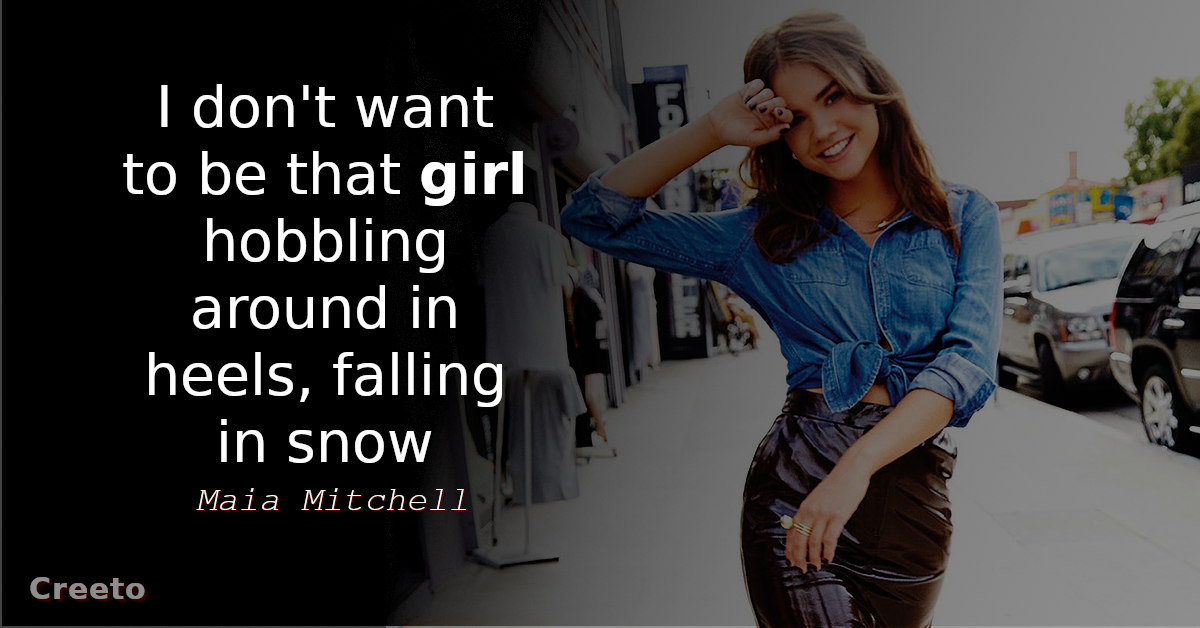 Maia Mitchell is an Australian actress and singer. She is best known for her roles as Brittany Flune in the children's television series Mortified and as Natasha Ham in the Seven Network's teen drama Trapped.
In this article, we have shared some powerful collection of Maia Mitchell quotes and sayings.
I'm trying hard to keep my Australian accent. My mom would disown me if I didn't.

I personally want to come across as authentic and real. I don't judge anyone.

I get on social media sometimes. I think it's good to find a balance and to be able to put your phone down.

That's how I am – I don't like games, and I don't beat around the bush.

I don't want to be that girl hobbling around in heels, falling in snow.

If I'm in work mode and going to meetings, I'll make an effort and dress up, but when I'm at home or just chilling, I'm in beanies and jeans and sneakers.

I've never been to acting classes or anything like that. Everything I do is quite instinctual.

My mum always encouraged me that less is more, make-up wise. I think that's why I feel more confident when I have a fresh and natural face.

I love '60s styles.

I play guitar, so that's kind of my outlet, but its just something I want to keep for myself.

I'd love to start doing some films and really kind of pursue acting as much as possible. That's really where my main focus is.