Tom Hiddleston Girlfriend in 2023: Who is the Actor Dating?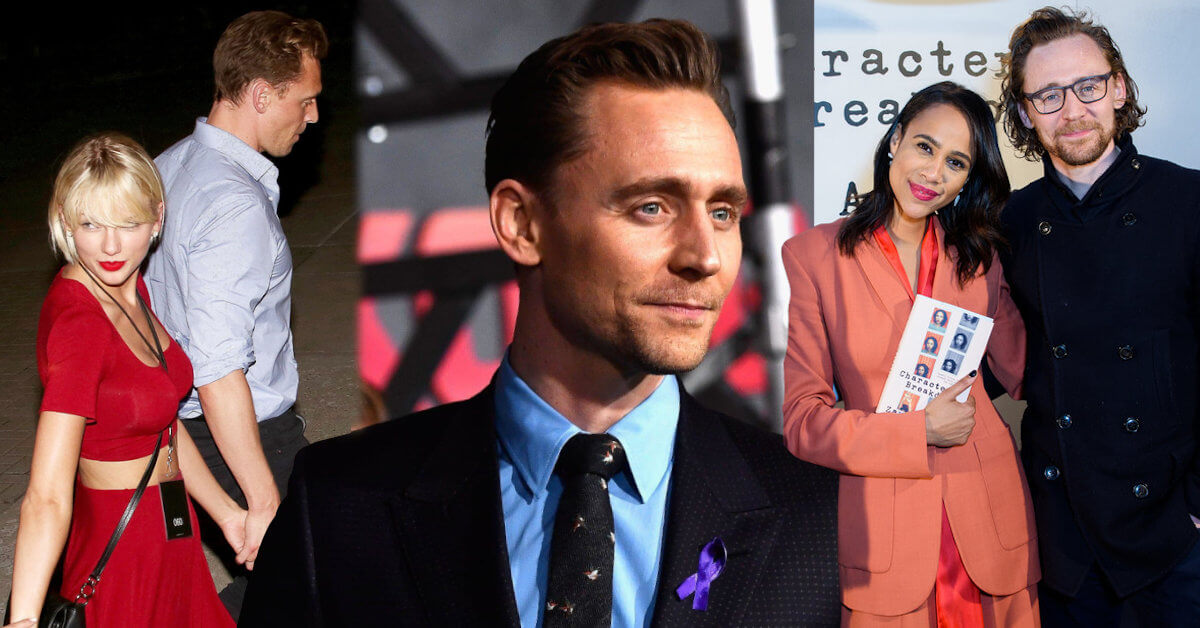 Tom Hiddleston is a charming and witty British actor known for his role in Avengers and Kong: Skull Island. He'd received prestigious awards such as the Golden Globe Award for Best Performance and MTV Movie Award for Best Villain.
Other than that, his name once came upon the media when he was Taylor Swift's boyfriend. But why did it only last for three months? How about Tom's other girlfriends? Is he married?
Is Tom Hiddleston Dating Anyone?
Zawe Ashton is a British actress, playwright, director, and narrator. She met Tom Hiddleston on the set of Betrayal in 2019. The rumors said they began dating in September 2019.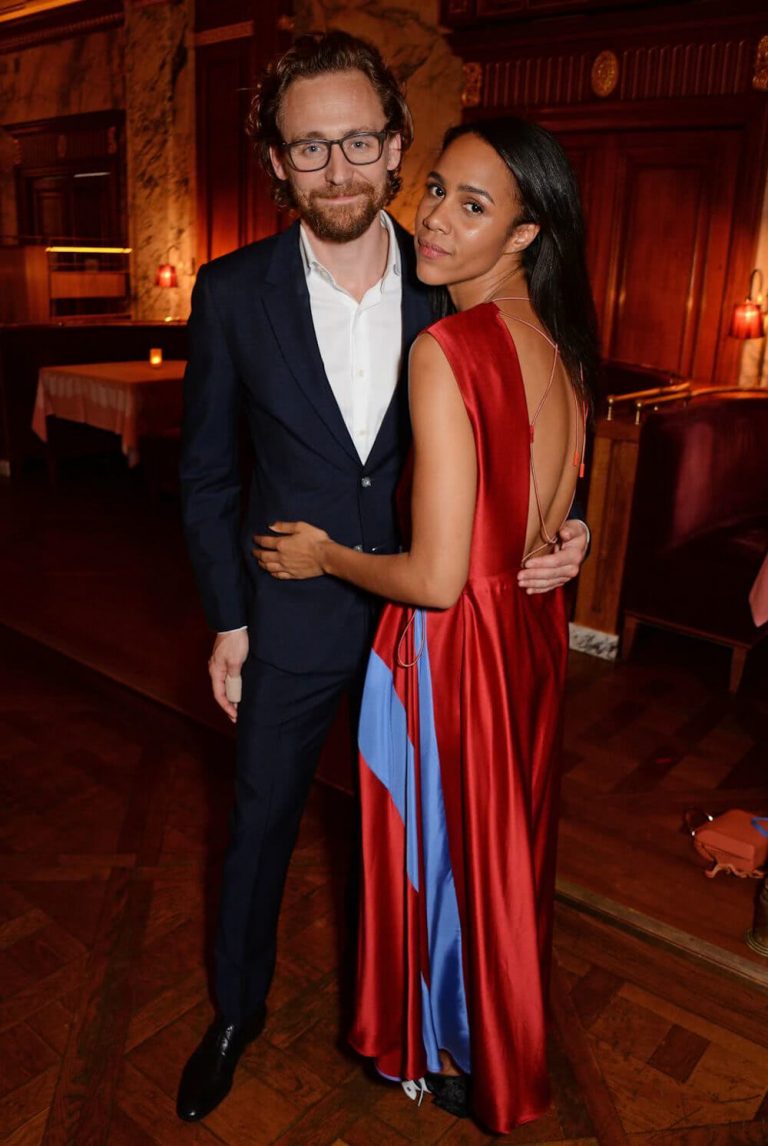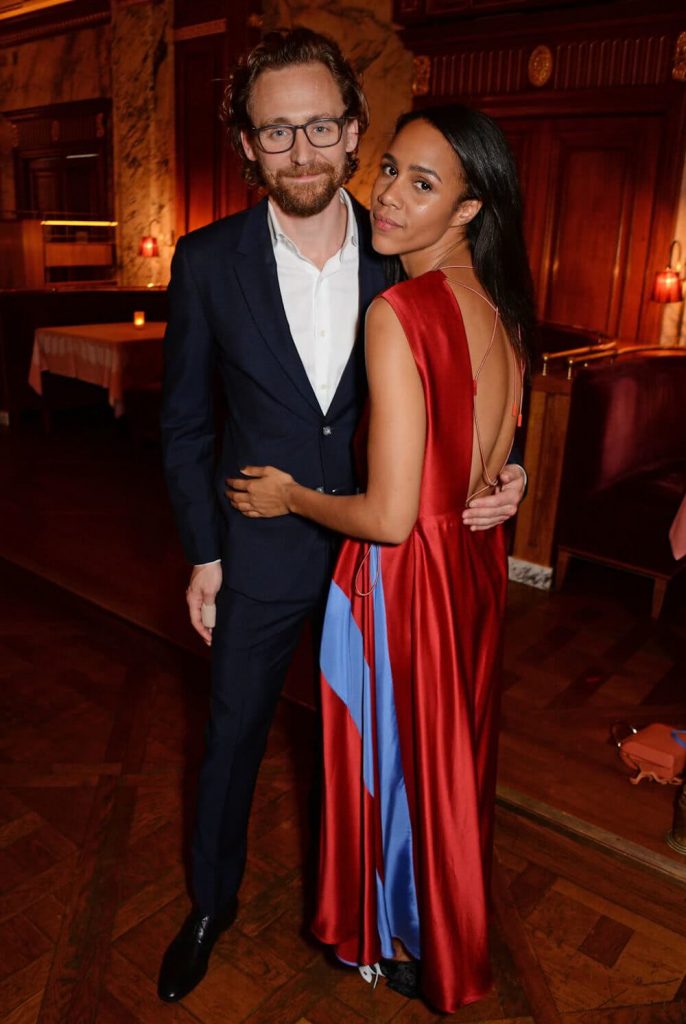 Tom Hiddleston had a reputation to date his costars. His relationship with Zawe isn't the first time that happened on set. However, because both of them are pretty busy, they didn't have much time together. "Our time together has been something that we both really embrace," The Insider quoted from Tom's interview.
Tom and Zawe keep their relationship really private. Tom is paranoid about his life being exposed too much since his last relationship with Taylor Swift got so much attention from the public, and it triggered him.
He doesn't want to have that much exposure again this time. However, the media already knows that Tom and Zawe have been living together in Atlanta, Georgia. The report from the U.K. tabloid, Tom was caught moving to Georgia with his dog at the beginning of this year with Zawe. Seems like their relationship is moving in a serious direction.
Tom Hiddleston and Zawe Ashton ENGAGED!
The lovely couple of Tom Hiddleston and Zawe Ashton are engaged and we couldn't be more thrilled for them!
The Marvel actor and his partner, sparked engagement speculation over the weekend after Ashton appeared at the 2022 BAFTA Awards wearing a gorgeous ring on her left hand.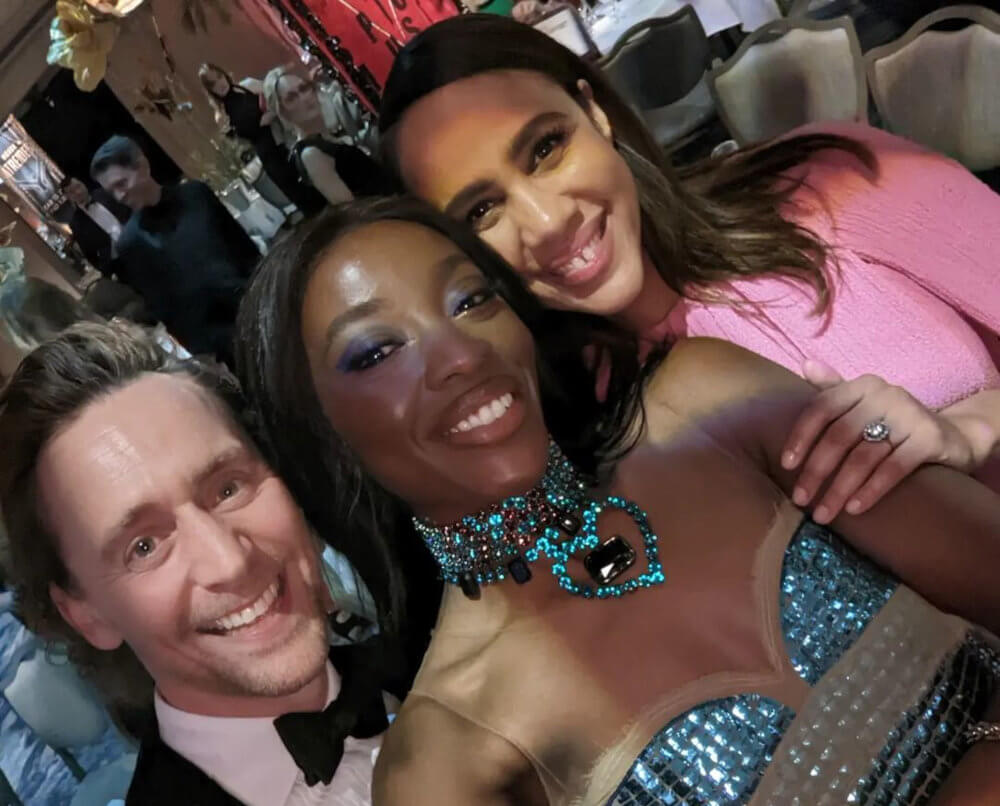 They both look good together, and their relationship looks like the mature-and-calm one.
Tom's Strong Chemistry On Stage with Priyanka Chopra
Priyanka Chopra is an Indian actress, singer, and film producer. She was the Miss World 2000 pageant winner, and it made her one of India's highest-paid entertainers.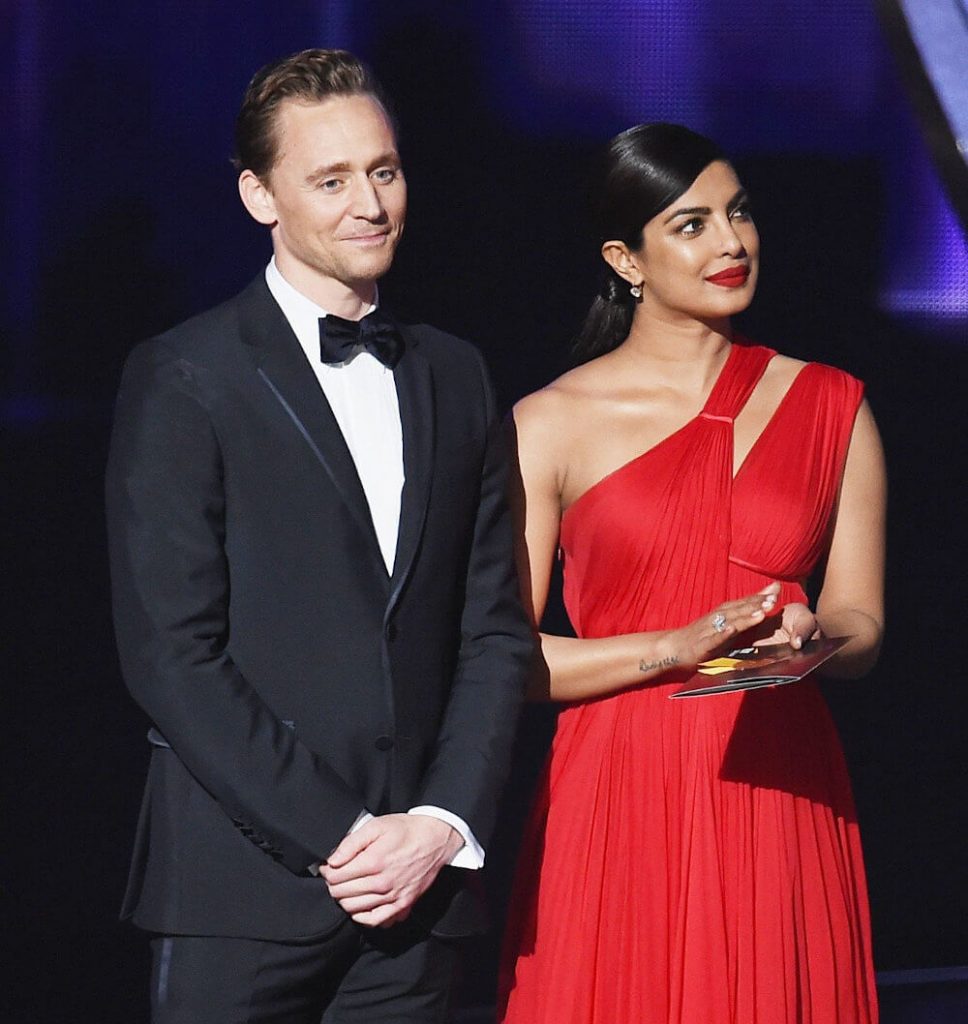 Her relationship with Tom Hiddleston began when they appeared together as presenters at the Emmys in 2016 and went to the party after that. Some media and audiences agreed with their chemistry, and the flirting game was so strong that they were pretty sure they also saw each other in real life.
In Andy Cohen's Talk, Priyanka was interviewed about her rumor with Tom, and she denied that. "We were presenting for only like 10 minutes, and I met him for 15 minutes," Priyanka stated. Her chemistry and Tom probably was started when Tom helped her adjusting her dress behind the curtain, 5 minutes before they made it to the stage. "We had to try out best not to trip at that time," Priyanka added and laughed.
Tom and Priyanka's relationship turned out to be just rumors because other than Priyanka's clarification on Andy Cohen's talk, Tom didn't confirm that either. Guess it was just pure their chemistry on Emmys 2016 and not a real-life thing.
So Many Things Happening with Taylor Swift: Three Months of Intense Media Exposure
Tom's relationship with Taylor Swift was considered too much for Tom because many things were going on when they dated Calvin Harris' tweet about Taylor cheating with Tom and Kim Kardashian's Snapchat leaking Taylor's phone call with Kanye West. Taylor was in so much trouble at that time.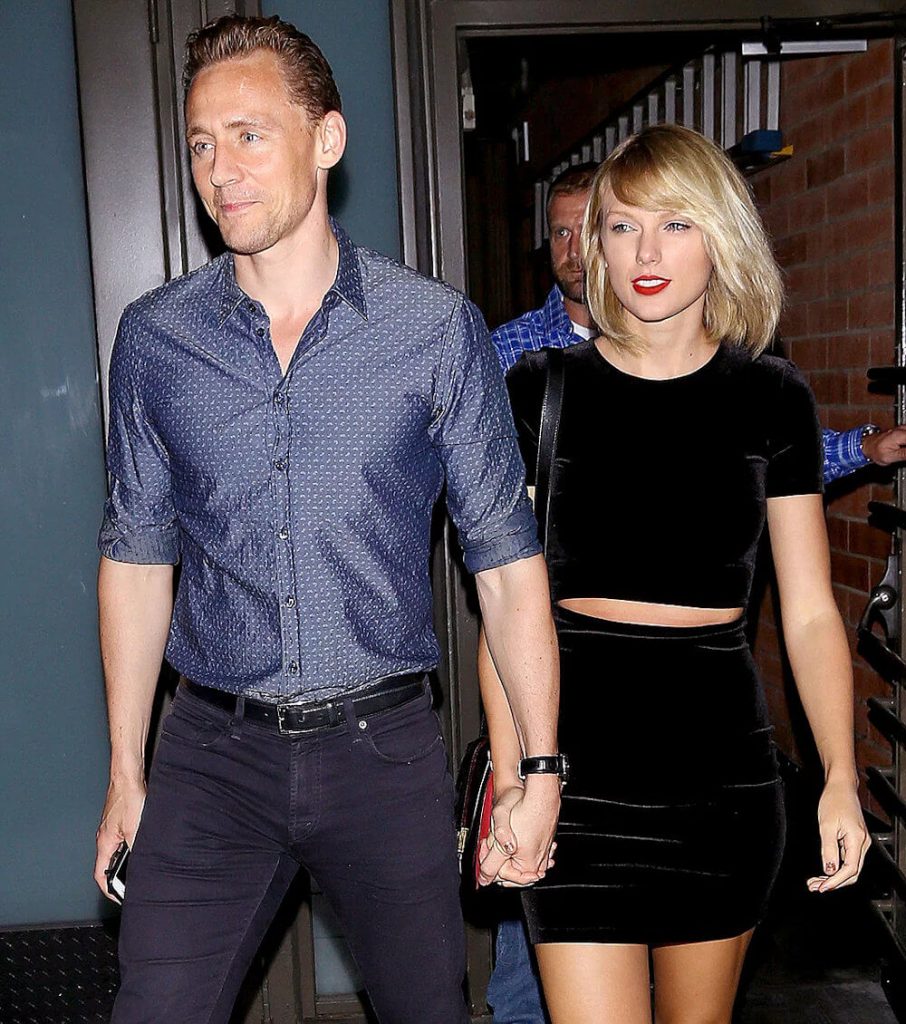 What's also interesting is Taylor started her relationship with Tom just two weeks after her split with Calvin Harris. We cannot help but presume that Tom's just Taylor's runaway from Calvin, or is it Taylor's attempt to make Calvin jealous?
Their relationship began on May 3, 2016, where they met at the Met Gala. They danced together to T.I.'s song "Bring 'Em Out," and Tom looked fascinated by her. In one of Tom's interviews, he described Taylor as very charming and amazing.
Not long after their first encounter, on June 15, their picture kissing each other on Rhode Island went viral. It appeared as The Sun magazine's cover. Especially after Calvin Harris tweeted in his personal Twitter: "Oh boy, it's about to go down" and then deleted it. The public went crazy. And also, Calvin deleted Taylor from his Instagram. Something fishy was going on there.
A lot of chaos is happening after Taylor and Calvin's breakups. When Tom and Taylor's PDA kept going, Calvin ranted a lot on Twitter and released his newest song that talked about Taylor. He accused Taylor of cheating with Tom even before they broke up. In his song, Olé, Calvin told that Taylor has been "hiding his name" and "won't tell his friends about him."
On the other hand, Taylor and Tom were seen going to Rome and met Pope, both of them also introduced each other to their parents. When Tom went to Australia for his movie Thor, Taylor came with him. It drove people crazy.
Tom also stated that it didn't matter for him if so many people hated Taylor because their relationship was authentic. And also, it was part of the consequences of being a public figure. Tom sounded didn't mind the media exposure at that time.
But strange things happened. On August 3, Tom was seen looking back from Australia alone; Taylor wasn't with him anymore. The media suspected it was the beginning of their rocky times.
On August 24, they officially broke up. Neither Taylor nor Tom had publicly stated the reason why they broke up. Still, we can presume from Tom's latest interview with G.Q. U.S. that Tom eventually wasn't comfortable with the media's exposure since he dated Taylor. Both of them remained good friends, though. Tom still described Taylor as an incredible and genuine woman. No bad words about her came from Tom.
Elizabeth Olsen Didn't Want to Go Public: The Reason Why They Broke Up?
The rumor started to spread when Tom Hiddleston and Elizabeth Olsen played in Saw The Light in 2015. They both played as husband and wife. Some media suspected them also dating in real life after Olsen ended her engagement with Boyd Holbrook right when she was filming with Hiddleston. Could this be a sign?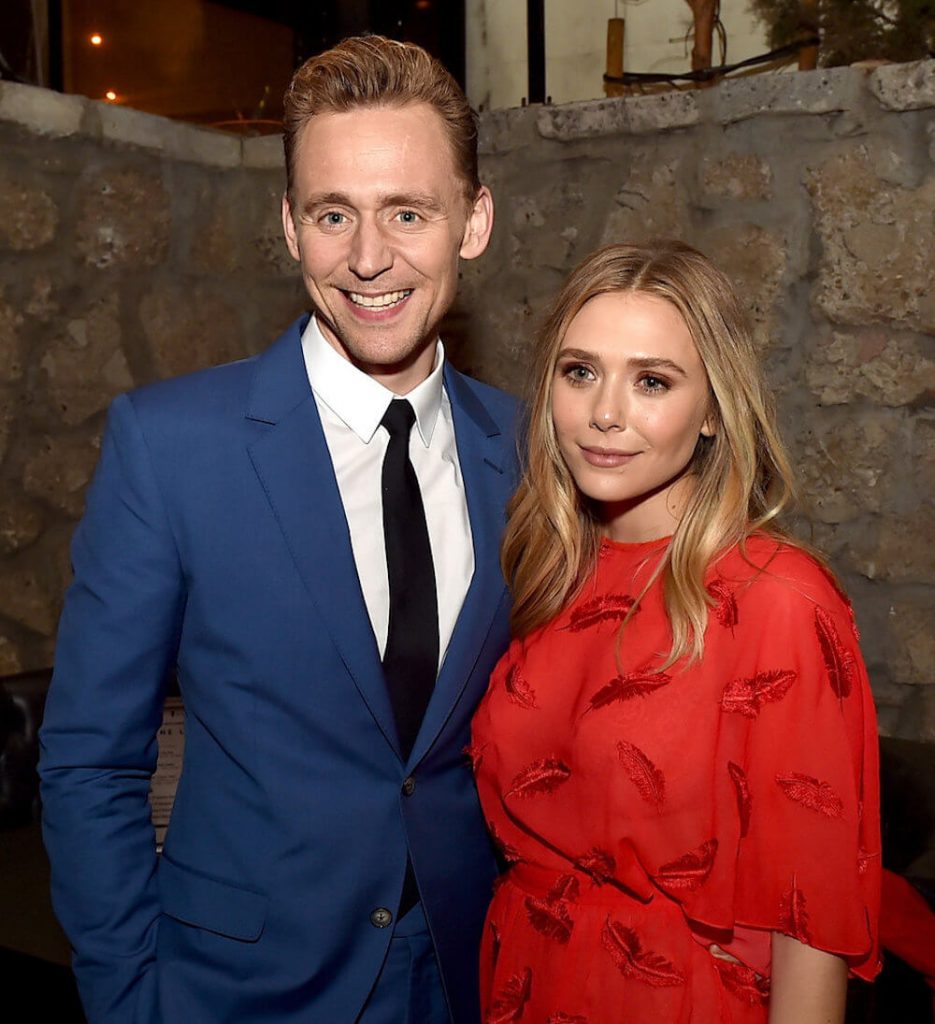 Two months after that engagement rumors, they appeared together in London, looking comfortable with each other's presence inside of a car. Neither Hiddleston nor Olsen said anything about this, but their PDA gesture started to grow everywhere.
At the Toronto International Film Festival, they looked like a real couple going through their honeymoon phase, and PopSugar quoted that "they only had eyes for each other."
Hiddleston didn't deny nor confirm his relationship with Olsen. Unfortunately, Olsen stated that they both didn't date. In November 2015, Olsen stated in her interview with Refinery 29, "we friend and we've known each other for about four years; some people took the pictures out of its real content." Is that true?
In fact, in November 2015, rumors were saying that they both were indeed dating, but they broke up because Olsen refused to make it public. Their rumors of dating only lasted for less than a year. Sounds different when Tom was with Taylor, right? Or Tom didn't realize things that about to happen after his relationship with Olsen.
Tom Hiddleston Made Jessica Chastain Broke Her Own Rule: "I Would Never Date an Actor"
Jessica Chastain is an American actress who won a Golden Globe award for her role in Zero Dark Thirty. Her relationship with Tom Hiddleston back in 2013 seemed pretty serious because she visited Hiddleston's family during Christmas in 2013.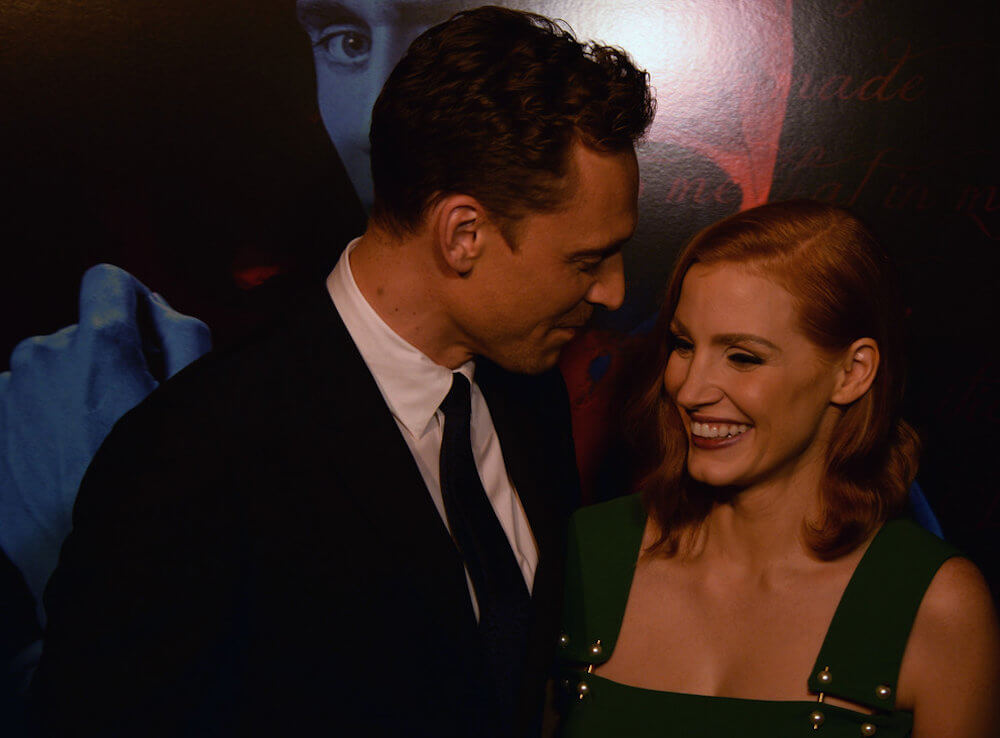 After they were dating, they starred together in the movie Crimson Peak. Chastain didn't like too much media exposure, so they both kept their relationships as private as possible.
"I have only been on a couple of dates with one actor, and I was scared that someone was about to take a picture of us," she told InStyle U.K. in 2013. Chastain has a strict rule not to date her fellow actor. But, seemed like Hiddleston's charm succeed in making her broke her own golden rule.
Even though both of them were actors, they agreed to be under the radar. Their relationship lasted less than a year, though, and we're not sure why they broke up – since they kept it so private.
Two Years Relationship with Susannah Fielding: Tom's First Serious Relationship
Susannah Fielding, a British actress that met Tom Hiddleston on the set of Wallander in 2008, had dated Hiddleston for two years. They began dating in 2009 and broke up in 2011.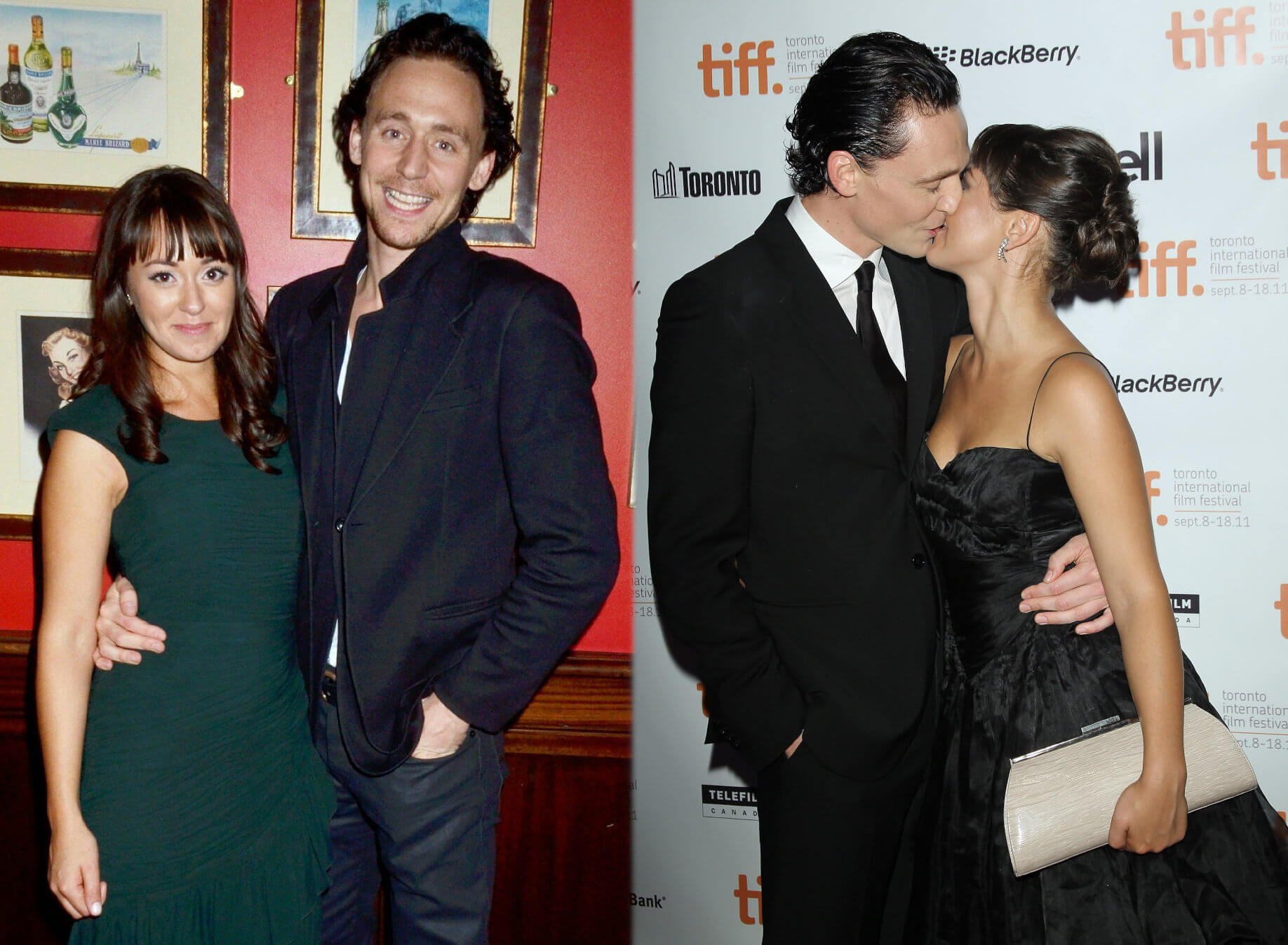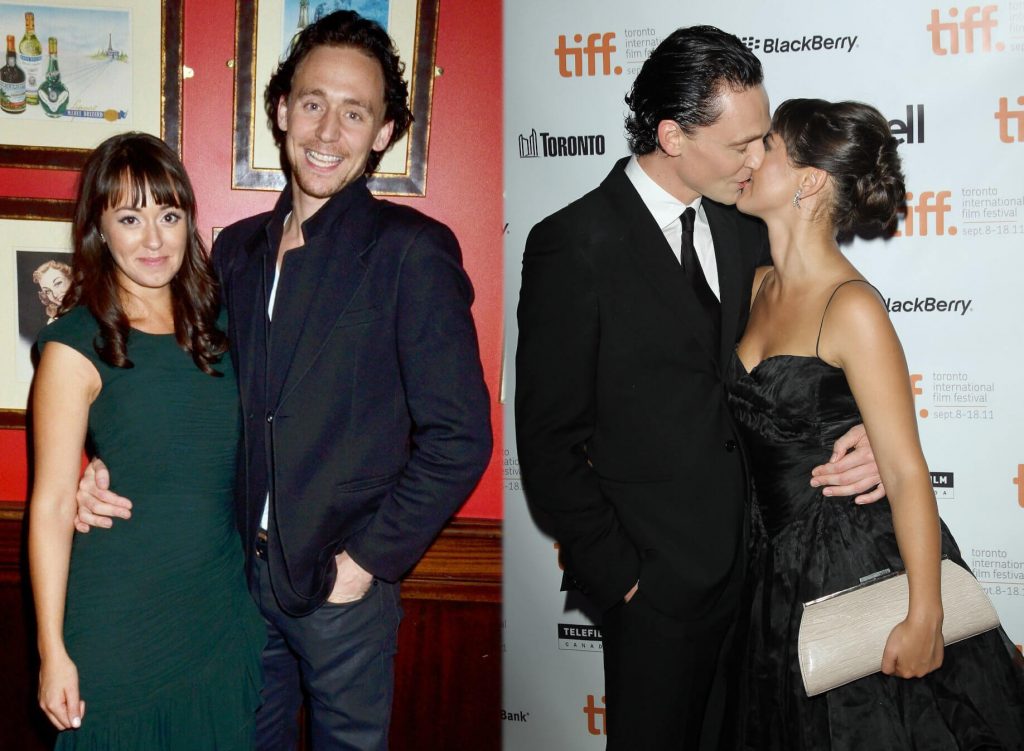 His relationship with Fielding was the first relationship that got him in the spotlight and was considered serious. The public got this image because before dating Fielding, Hiddleston rarely opened up about his dating life. So when he began to go public with Fielding, and especially lasted for two years, well, this must've been the serious one.
The rumors stated that their ever-coming fame in Hollywood got in their way, and they couldn't keep up with having an uprising career and a relationship. They remained good friends after they split because they declared that it was an amicable breakup.