Who is Tom Felton Girlfriend 2023? Is He Married?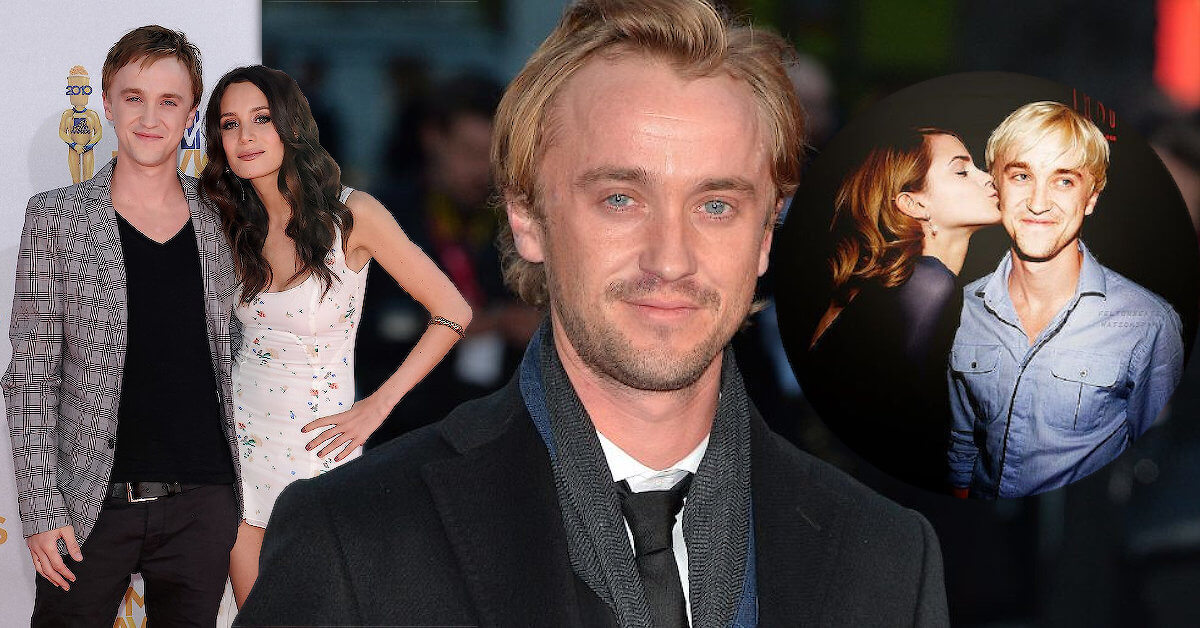 Tom Felton, maybe some of you are already familiar with the name. He successfully catches some of your all attention after portraying the infamous villain wizard from the Harry Potter world.
The popularity he gained after playing the role proves how appealing his bad boy side is. Even one of his co-stars had a fat crush on him on the set!
Then how about his personal dating life? It seems that it has always been a mystery for the fans.
However, it does not stop rumors and speculations going around about his love life.
Tom Felton's Girlfriend Roxanne
Harry Potter star Tom Felton and Roxanne Danya have reportedly been dating for two years and recently moved together to England.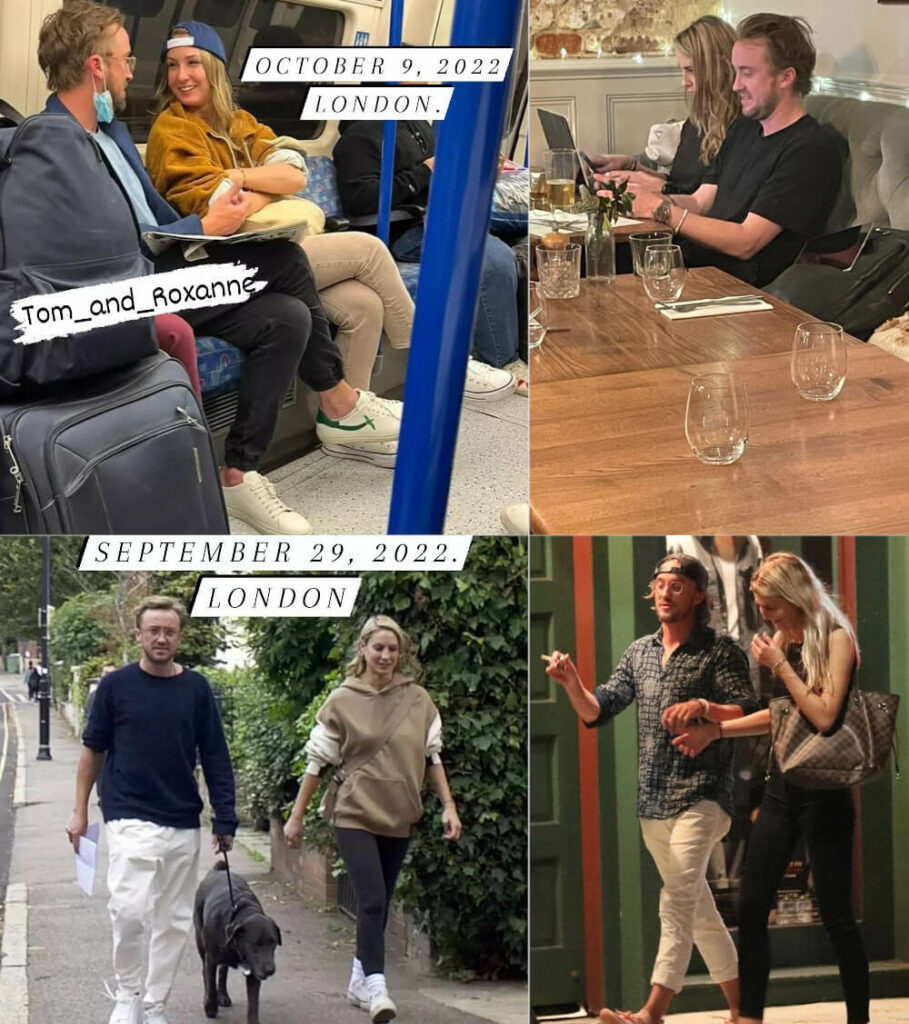 According to Daily Mail, the pair were first spotted together in South Africa, where Roxanne is originally from.
There's no doubt that Tom Felton and Roxanne have found their perfect match and we can't wait to see what the future holds for them!
Tom Felton's First Open Relationship with Melissa Tamschick
In the year 2004, seventeen years old Tom Felton had his first dating rumor. The first rumored girlfriend was a singer, Melissa Tamschick.
At that time, he was portraying the role of Draco Malfoy in the third year of the Harry Potter franchise.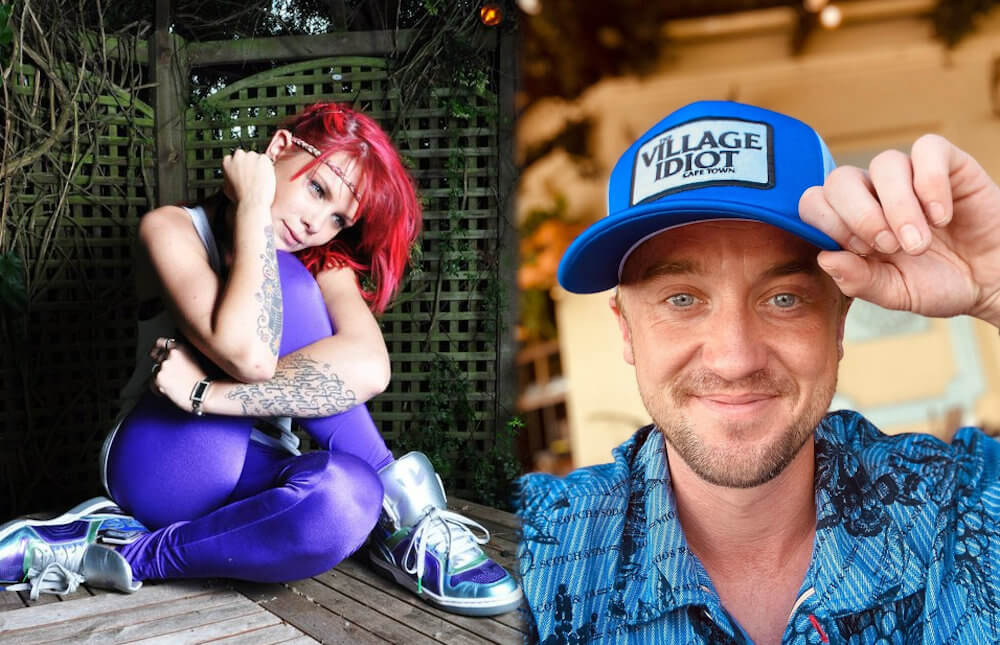 Some of the paparazzi took pictures of the rumored couple back then at the airport. Sadly, there is not much known about this relationship. It seemed that Tom handled his private relationship very well, or maybe he wanted to keep it just as a rumor?
The couple dated for over three years without officially going public. It's quite a long relationship for being just a rumor.
However, that was very smooth, Tom. You wouldn't know how many hearts you have broken that day because of your relationship news. It must be a gloomy day for Draco Malfoy's fangirls.
Tom Felton and Phoebe Tonkin Was Dating in 2007
Phoebe Tonkin is the second woman who was rumored to be Tom Felton's girlfriend. Phoebe Tonkin is an Australian actress well known for her roles in H20: Just Add Water, The Vampire Diaries, and The Originals.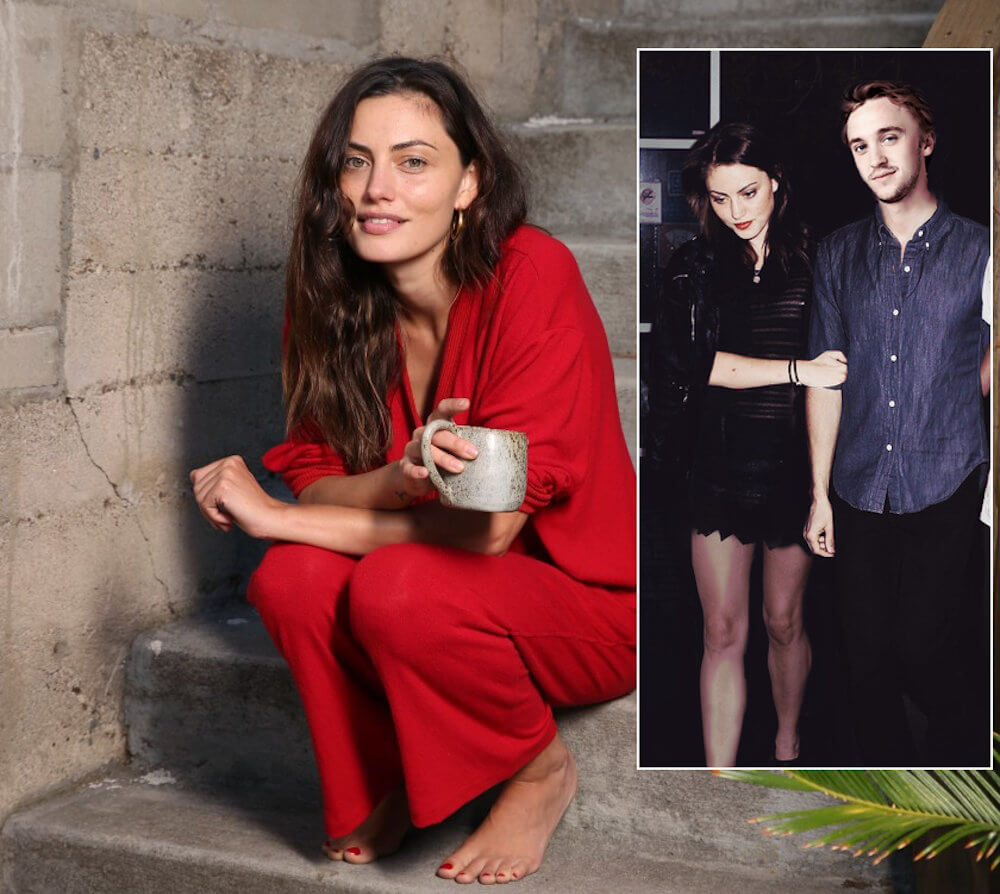 Tom and Phoebe were rumored to be dating from 2006 until 2008. Do you realize it, guys? It seems that there was overlap here. Perhaps 2007 was the best year for Tom Felton. The timeline here tells us that he had two girls at the same time—what a year for Tom Felton.
Sources stated that Tom broke the relationship with Melissa in 2007, then other sources mentioned Tom started dating Tonkin in 2006.
Tom himself didn't go public about his last relationship with Melissa. So It's become another proof that his relationship with Melissa could be JUST a rumor. Maybe we can speculate that the "bad guy' side of Tom Felton has come to life. He might have dated both of the girls at the same time, right?
It wouldn't be a crime if a handsome boy like Tom Felton did that. Just make sure no one knows about the relationship. Keep it private, maybe. Intelligent and cunning moves, Tom, just like a Slytherin you were.
First (public) Girlfriend of Tom Felton
Tom Felton finally went public about his relationship with a stunt artist, Olivia Jade Gordon. The two of them started dating a few months after he broke the connection with Phoebe Tonkin.
Only a few months to move on? Then find another pretty girlfriend?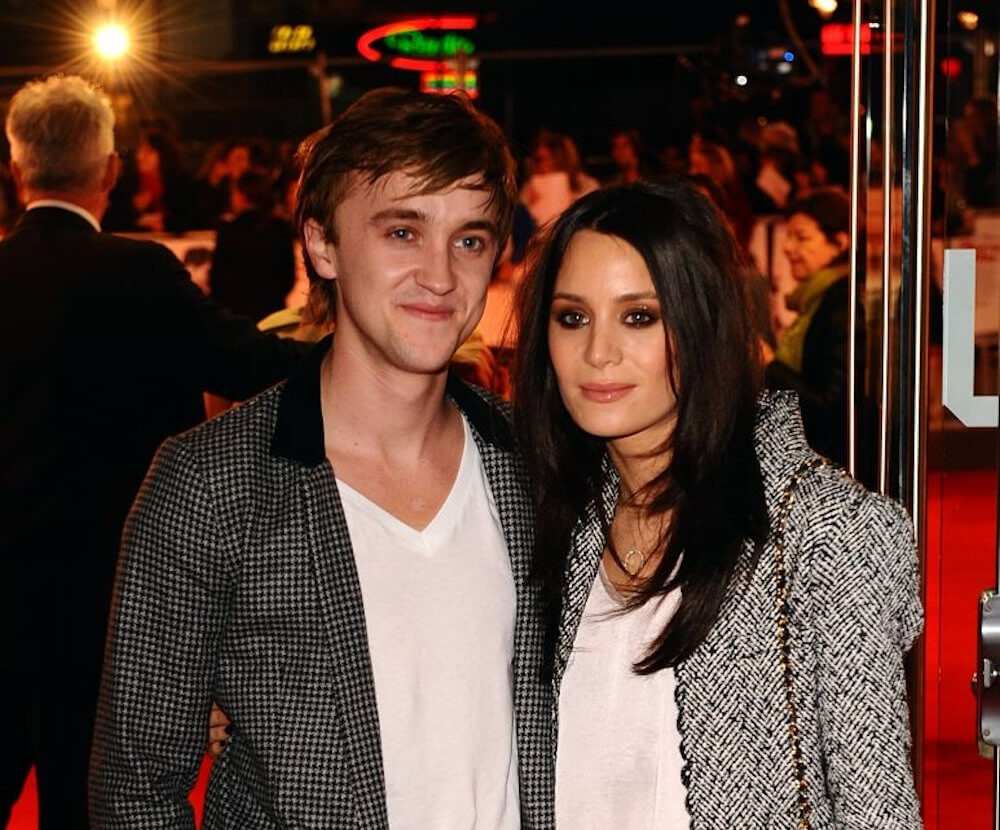 Jade Olivia Gordon herself is best known for her world in Edge of Tomorrow and Avengers Movies. However, may some of you not notice it, he has taken a minor role for Draco Malfoy's wife, Astoria Greengrass, in Harry Potter and the Deathly Hallows 2.
Some of you might not know that the woman who played the role of Draco Malfoy's wife was Tom Felton's real-life girlfriend. Some might enjoy this romantic fantasy into a reality.
The two of them met each other for the first time in Harry Potter and the Half-Blood Prince. So, both of them started dating in 2008. Maybe the notorious young wizard was very charming at that time.
After spending four years of a private relationship, Tom seemed to want a new experience with a public one. His dating life with Olivia was different from his two exes before Olivia. It appears that Tom Felton was pretty obsessed with his girlfriend, Olivia.
In a 2015 interview with Express, Tom stated that his best friend is his girlfriend, Olivia. It is rare to have someone who truly understands you, where you don't have to sugar-coat things and where most conversations can be held with just a look.
It looked like Tom Felton went head over heels about this woman at that time. Sadly, another news breaking in 2016 because Tom and Olivia Gordon separated after eight years of being together.
Then Olivia Gordon reported marrying another man after her relationship with Tom Felton.
Being Rumored to Have a Relationship with His Co-star, Emma Watson
From all the girls rumored to be Tom Felton's ex-lover, there is one rumor that maybe some of you already know. Yes, it was no other than his co-star in Harry Potter, Emma Watson.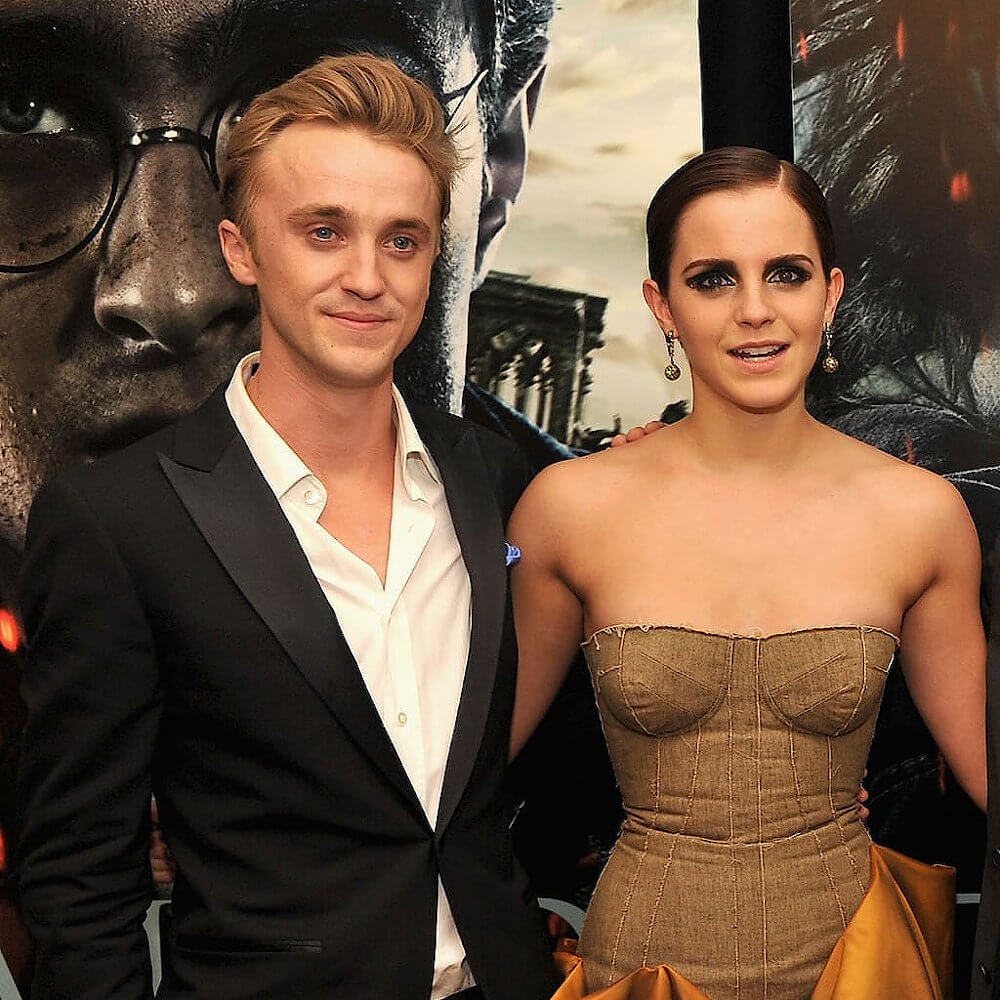 Wow, Imagine a wedding between Slytherin and Griffindor. You guys, as a Potterhead, might be living the best fanfic life if this indeed happens. First, his fantasy wife became his girlfriend. Now he got a rumor about his fantasy arch-nemesis as his girlfriend.
What a coincidence. This enemy-to-lovers fanfic genre must be pretty popular after this rumor sparked. It seems like Harry Potter gave Tom a lucky spell for him to have his co-stars as his girls.
However, I think I have to break you guys' fantasies because Emma Watson herself just shut down the rumor. They are just "good friends' guys. Calm down. Although there was that time from the interview in 2011, Emma revealed she had a crush on Tom Felton when they were filming Harry Potter.
Sure, Emma, you guys were just good friends. The best part of this statement is that Tom Felton knew about this. And he laughed about it. He even did tell everyone that he saw her in a younger sisterly way.
The first time the rumor sparked was when Emma Watson posted a photo of them together on social media. The caption of the picture was that she congratulated Tom on his role in the Origin series.
Another post that flipped the internet over was when Tom and Emma were playing guitar while wearing pajamas.
Not only did they post on each other's social media, but these two also enjoyed hanging out together, skateboarding. Tom also admitted to an interview that he enjoyed spending time with her.
However, when asked about the possibility of the two of them getting together, Tom can only say, "As far as the romantic side of it, I think that's a Slytherin/Gryffindor thing rather than a Tom and Emma thing."
The amount of social media photos of them enjoying each other's company started to freak out Draco Malfoy and Hermione Granger shipper over the possibility that their idol might have dated in real life. On the other hand, Emma Watson shut down the rumor by saying that she was happy being single.
Although this rumor went down after all of this rumor, the two of them have not been seen together again. Some of you may still believe that both of them remain good friends.
One can only hope that the two of them are dating in real life. You see, many celebrities have started to be only good friends before coming out as a couple.