Who is Michael Shannon Wife? Find all the Details About His Married Life
He is only linked with one woman, his fellow actor, Kate Arrington.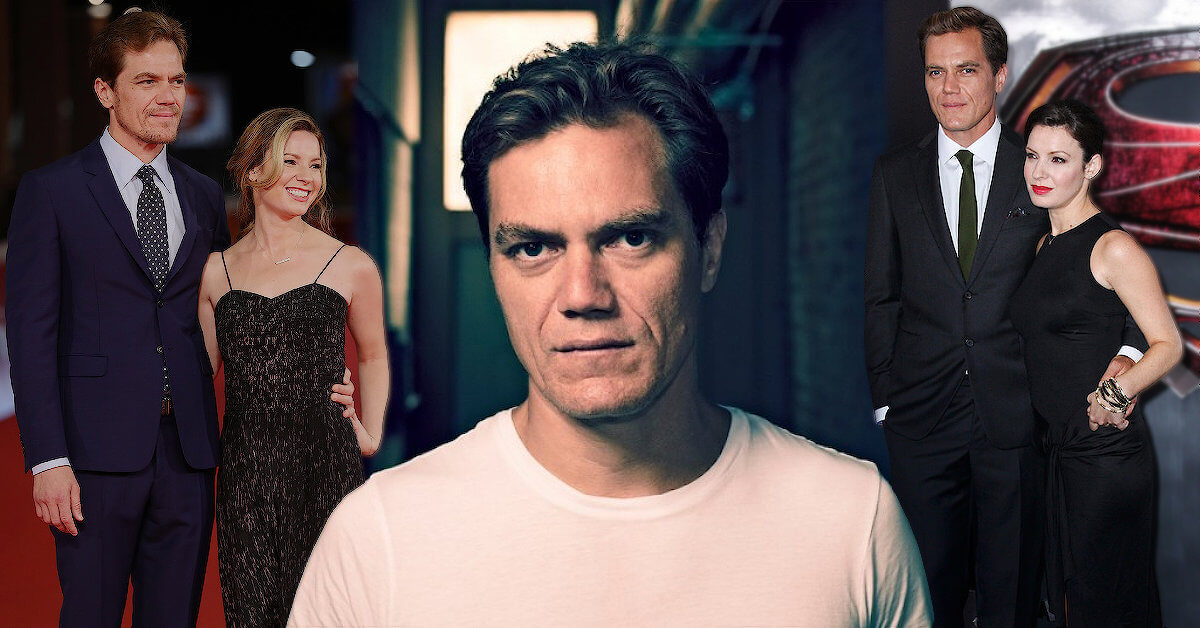 Michael Shannon is not only an actor and producer; he's also a musician and theater director. So while his face might be familiar in many movies, he turns out to be a man with lots of talent!
His notable appearances are in Nocturnal Animals as Tom Ford, Revolutionary Roads, and Pearl Harbor. He had won so many nominations for Best Featured Actor from several awards.
However, he is very private with his personal life. He's even more secretive with the details of his relationships.
Michael Shannon and and His Wife Kate Arrington Have Been Married for More than Ten Years!
His name has been mentioned a lot throughout his entire career in the media on his excellent work and achievements. That's not the case for his love life, though.
Michael and Kate have been married since 2002! During their marriage that has lasted for more than ten years, there isn't any rumor about one of them getting close to someone else, even their co stars. It seems like they maintained a stable and healthy marriage all this time.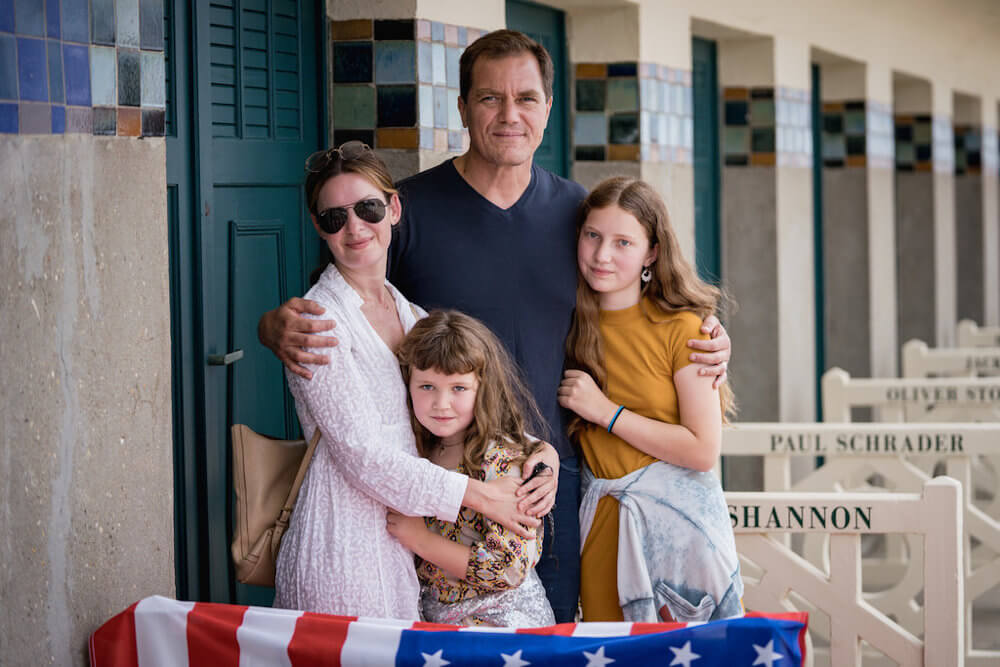 The pair shared two daughters, Sylvie and Marion. Sylvie was born in 2008, and Marion was born three years later. 
There isn't any bump in the road for them so far, and they managed to keep their married life away from the media's attention.
Michael Had to See His Wife Kiss Paul Rudd: "It's Hard…"
Michael and his wife haven't only been romantic in real life but also on screen. The two starred together in the Broadway play Grace in 2012.
However, they aren't playing as love interests in Grace. Instead, Kate played Paul Rudd's wife, while Michael met Kate and her husband as a rocket scientist in the play. He explained what he thought playing in Grace and seeing Kate starring as someone else's wife.
"It's hard when you're trying to be this imaginary person, and you're looking across at somebody that you have a very real relationship with," told Michael to Daily News.
Kate also explained how they maintained to separate what happened in the play and their real lives.
"We leave home, we have an hour apart, and then I see him at the theater, and I'm really happy to see him. I'm like, 'Look, it's Michael Shannon." The pair commuted separately to avoid too much time being together and to be "in the zone" for their roles in Grace.
Though they weren't playing as love interests, Michael and Kate had some pretty intense scenes together in Grace. Michael is her next-door neighbor, who then developed a burgeoning friendship with Kate.
Kate's character is named Sara, and Michael's is Sam. Some people admitted that it was hard to ignore Michael and Kate's chemistry there.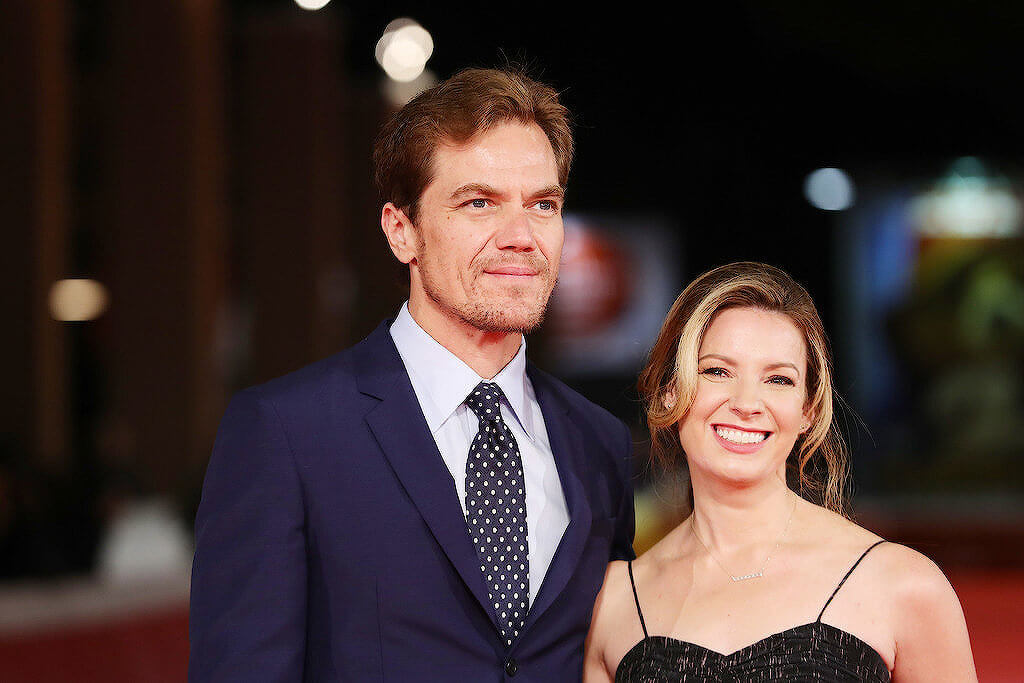 Not only that, in her interview, she said that she had quite a lot of resemblance with Sara.
"I think Sara has a hard time finding words and finding her voice and finding herself in her marriage. That's something that I have experienced and have certainly watched my mother experience, my grandmother experienced. So, in a way, I definitely do relate to her," disclosed Kate.
Does that mean that she has this problem, too, with her marriage to Michael?
She then continued, "I had that exact experience with Mike (Michael Shannon) – when I met Mike, I was engaged: it was a very difficult, painful thing. And we also have two producers who have had this exact same experience.
She didn't go on further about that, and then the interviewer moved on to talk about bonding chemistry with Paul Rudd while her real husband was in the same room. Kate answered that it was "easy."
Kate and Paul Rudd Had Known Each Other Before Grace, and Have a Strong Bond in Real Life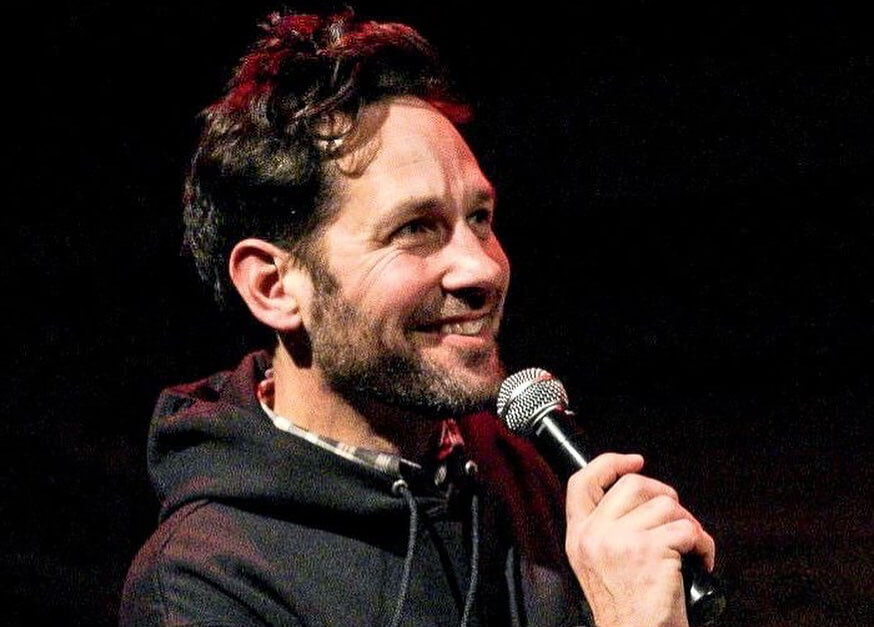 Kate also disclosed that she knew Paul even before they starred together in the play.
"So, we knew each other through these mutual friends. I wondered for a second. I was like, 'Wow, it going to be weird for him to be trying to develop a relationship with me, with Mike in the room?' And it wasn't at all; it just didn't faze him.
Within the first week, the rehearsal would stop, and we'd be holding hands, or little things like that, which start to happen where you just start finding this connection that's easy and constant. It wasn't a problem at all."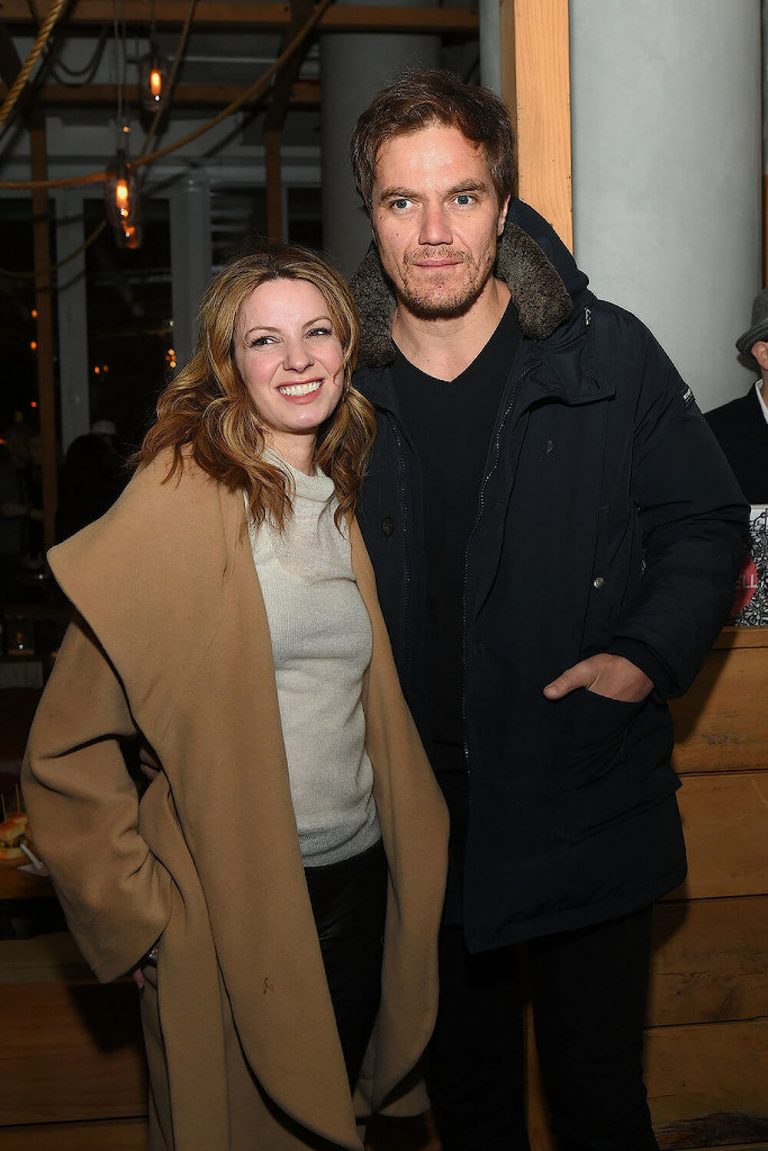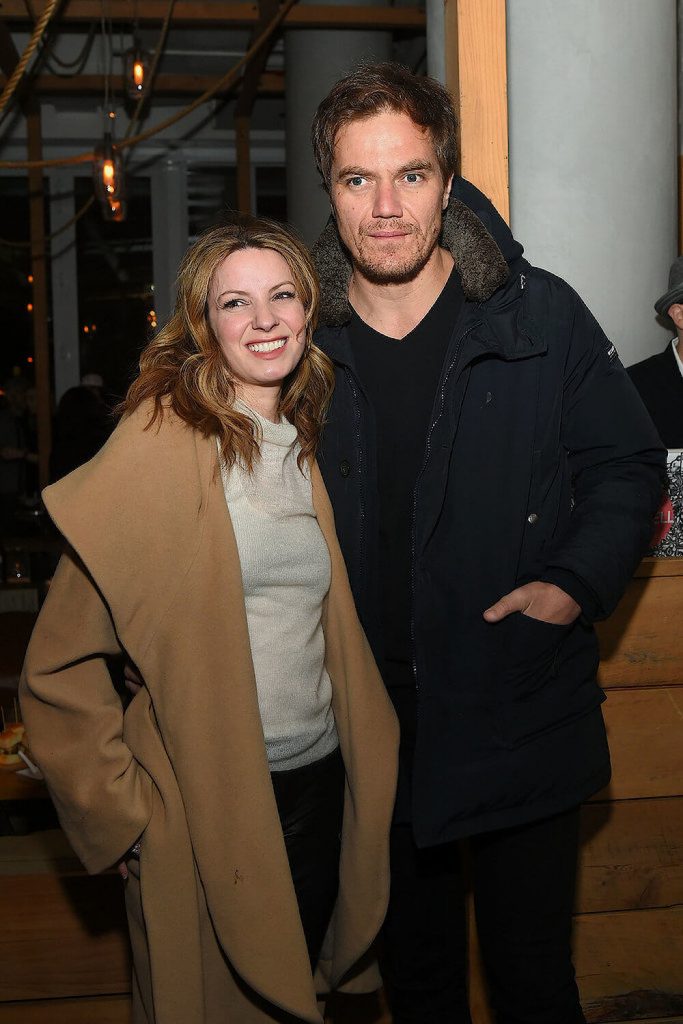 Though Kate and Paul had a strong bond and good friends in real life, that didn't affect her marriage at all, Kate said. Michael is really understanding, and they trust each other.
Also, there weren't any nasty rumors following their time playing in Grace, so this couple sure knows how to maintain their married life stable despite doing different roles and playing love interests with other actors.
When Michael was asked about his play on Grace, he answered that he had the worst moment in his Broadway experience ever.
But, it didn't have anything to do with Kate and Paul's role in there, but about the noisy audience that Michael thought was "very rude."
"I'm about to get to that part of the scene, and there's this noise in the audience, this pandemonium going on out in the darkness, and it's very distracting. And I don't know if somebody's drunk or they're trying to leave or what – but it keeps happening. It won't stop. And it's very frustrating," told Michael to his interview with Chicago Tribune.
He also said he wasn't the only one who got irritated by that scene – Kate and Paul did, too. Thankfully, they managed to finish the play successfully. Michael then added that he wished things like that would "never happen again in the future."
Michael and Kate Looked Terrible after Michael Didn't Get the Best Supporting Actor in the Oscar
Besides working together at Grace, Michael and his wife got the media's attention because they looked horrible while walking at LAX the morning after the Oscar in 2017.
We know that Michael lost to Mahershala Ali in the Best Supporting Actor that night. However, it didn't stop Michael and Kate from enjoying the rest of the night at the Oscar party. But, it seemed like the pair had been drinking too much.
On Monday morning, the day after the Oscar, Michael and Kate were spotted at LAX, looking not-so-great, especially Michael, who seemed a bit hungover in the photo.
Michael wore black sunglasses, with a black leather jacket and jeans. He seemed off guard from his surroundings. His hair looked really messy, and he kept looking down while walking. It is all captured by pictures that some paparazzi took at that moment.
Kate, who was walking beside him, looked more put together with a navy jacket. She seemed soberer than her husband.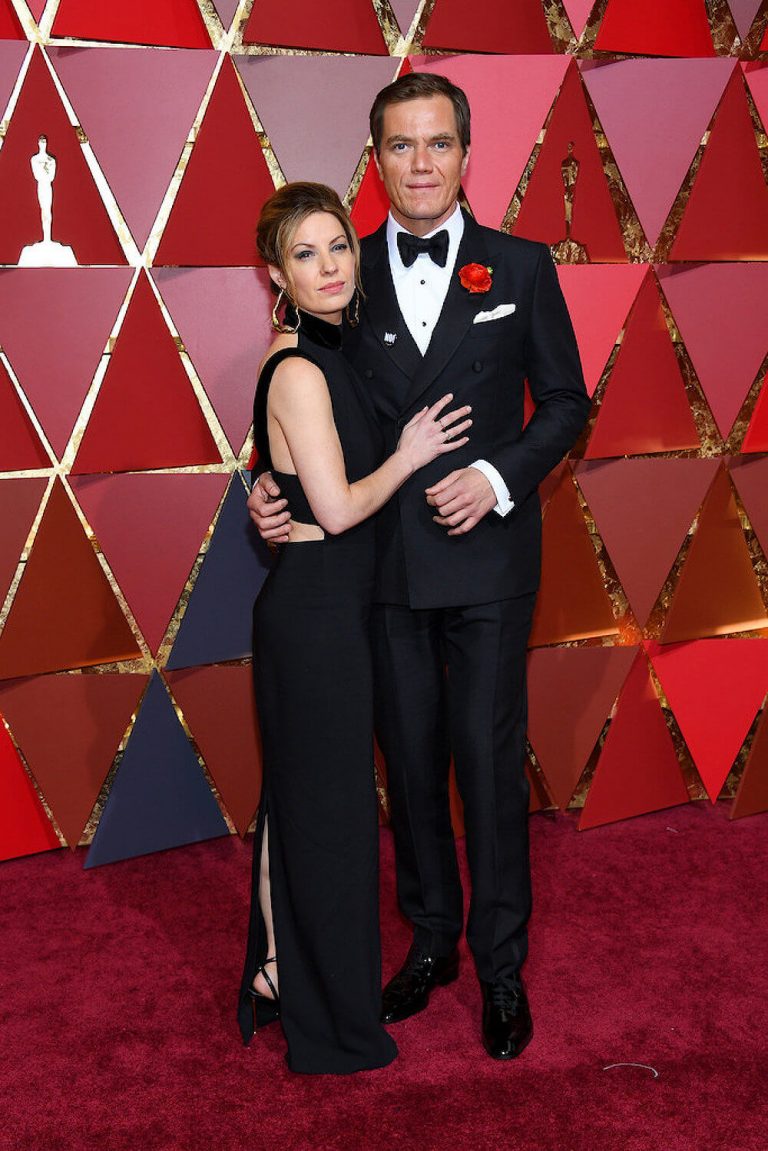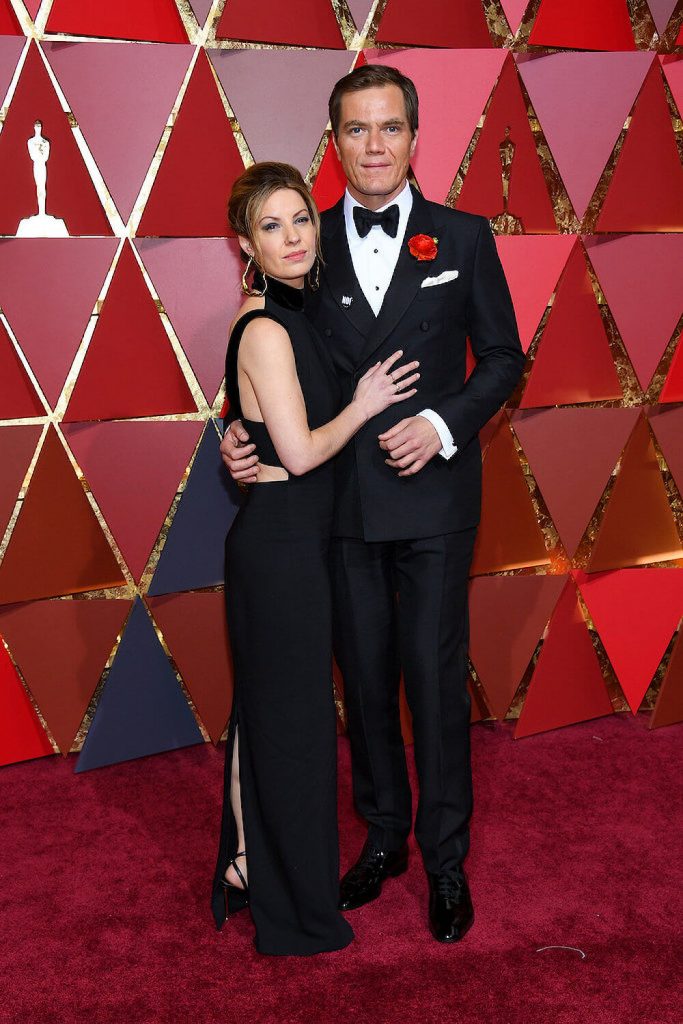 Their appearance that morning was in contrast with how they looked at the Oscars. Michael and Kate wore a color-matched outfit; Michael with a classic black tuxedo with a bow tie, and Kate wore a classy and elegant long black dress.
Kate was leaning on Michael while the media took their red carpet moment. Their Oscar pictures were all over the media, then it was followed by their other picture walking in an airport.
Finally, they headed back to Brooklyn, where they would soon meet their daughters at home. Their appearance that morning soon made them the headline of the news, though it wasn't really great news about them.
Well, though they looked messy at the airport, at least it indicates that the two had a great time at the party the night before, right? After all, it was the moment to celebrate Michael's success, and it is understandable if they were a bit hungover. Easy, guys!
Michael and Kate Put Their Loft for Rent: Where Do They Live Now?
In 2019, Michael and Kate decided to put their Red Hood loft in Brooklyn for rent. So, finally, we could get a glimpse that their loft is very comfortable and classy.
The loft was located at 275 Conover St. It is now on the market for $6,500 a month. It is also above a Fairway market in a former warehouse from 1805. So, we can guess that it has a classic, timeless and classy style.
At 2,000 square feet, the loft features "Civil War-era" wood beams and has a nice view overlooking New York Harbor. The ceiling is 13 feet tall, which will give a mixed touch between modern style and classic industrial past atmosphere.
The loft has two bedrooms and two bathrooms, making it looks super comfortable to live in. Michel and Kate had spent their lives with their two daughters there for more than five years.
It isn't clear why the couple decided to lease it. Michael and Kate haven't revealed where they live since then. Maybe they aimed to have complete privacy?