Who is Emma Watson Boyfriend in 2023? Inside Her Love Life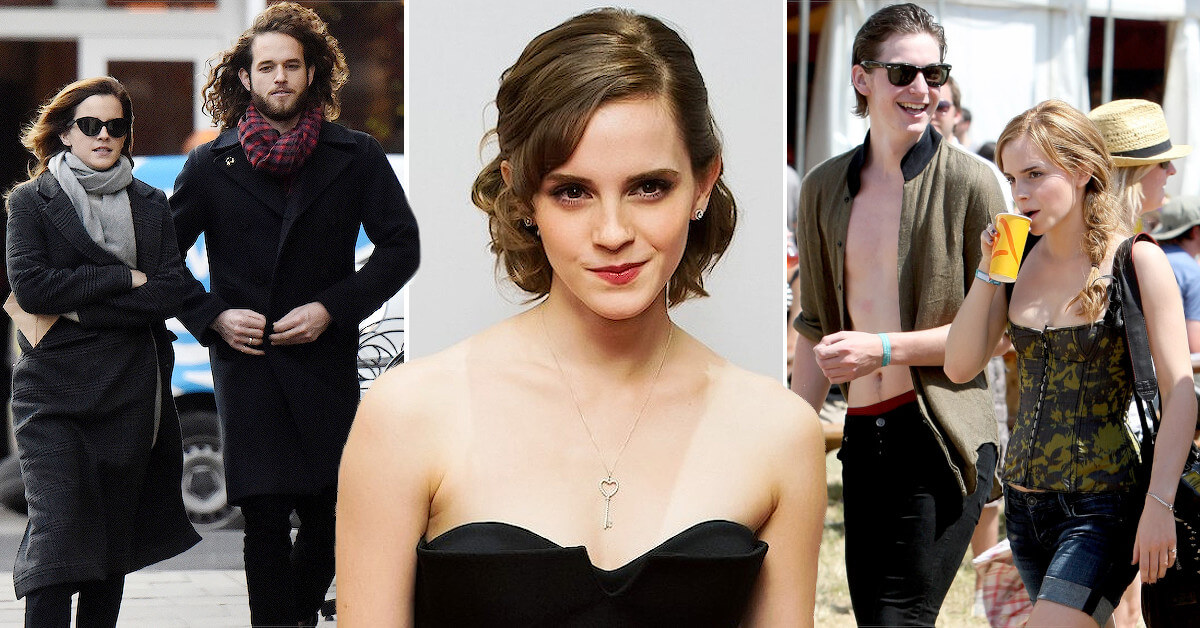 Emma Watson is an actress that everyone loves. Since her role as Hermione Granger in 2006, Emma's fame has been sky-rocketing. Apart from Harry Potter movies, Emma also starred in some big films, naming The Perks of Being a Wallflower and Little Women.
We hardly hear Emma gushing about her beau on social media or on the news. But that doesn't make her change who she is: a very private celebrity.
Worry not, though, because we still can know who are the lucky guys that got the chance to call her "girlfriend."
Emma Watson and Her Current Boyfriend, Leo Robinton
Emma Watson is more than just a pretty face. Her list of awards and movies is super impressive, let alone a feminist icon as well. But, of course, it isn't enough to know about her achievements and talents.
We need to know her preference when it comes to dating life. After reading this article, you'll agree if we say that Emma has a good choice of men.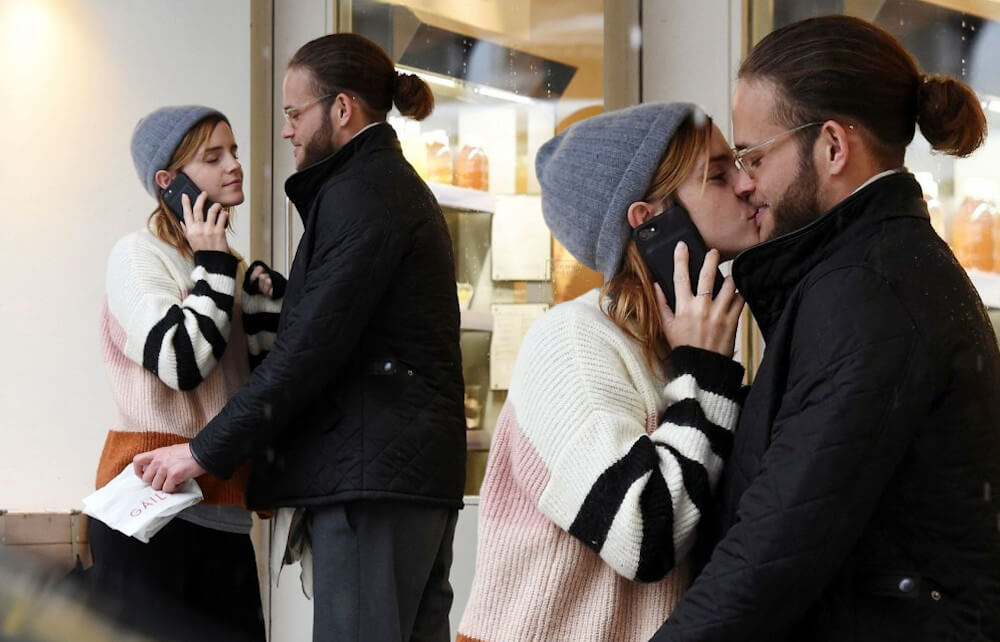 Her most recent relationship is with a successful businessman, Leo Robinton. The pair dated from 2019 to 2022. And yes, the heartbreak wound is still fresh for Emma.
According to The Sun, Leo used to work in a company that specialized in legal cannabis. Although Leo and Emma didn't come from the same work background, they have many A-lister friends, which explains how they could cross paths in 2019.
Emma Watson and Leo Robinton wanted to keep their relationship away from the limelight, but they couldn't escape the paparazzi's shot. And in April 2020, a source told Daily Mail that Emma even brought her beau to her parents. It means that their relationship was already very serious at that time.
"Emma introduced Leo to her parents. She was really serious about him. They went for a meal in December at The Ivy restaurant in St. John's Wood not long after Emma and Leo first met," the source stated.
Around May 2021, there was a rumor that Emma Watson and Leo Robinton got engaged. People couldn't stop talking about it, and it got to the point where Emma addressed this rumor herself (it sounds so not Emma, right?). How serious was their relationship going, though?
The news got overwhelming, and Emma wrote on her Twitter as follows:
"Dear Fans, rumors about whether I'm engaged or not, whether my career is "dormant or not" are ways to create clicks each time they are revealed to be true or untrue."
Not only that, Emma then posted a second tweet that said, "If I have news – I promise I'll share it with you." That indicates that the engagement news wasn't accurate because if it were, Emma would share it with us – just as she said.
Leo and Emma continued to be an item in silence. We can see some pictures and news about them together, but the couple never revealed too much information about their relationship. It is safe to say that privacy is essential to Emma and Leo's lives.
Emma and Chord Overstreet Showed Some PDA Moments
Now, let's move on to Emma's past relationships. The Perks of Being a Wallflower star could maintain her privacy regarding her love stories, but she could never hide the identity of a guy she's dating. However, she had tried her best, and Emma mentioned this once in her interview with Vanity Fair.
"I want to be consistent. I can't talk about my boyfriend in an interview and then expect people not to take paparazzi pictures of me walking around outside my home. You can't have it both ways," she stated. The actress seemed to accept her fate as a celebrity.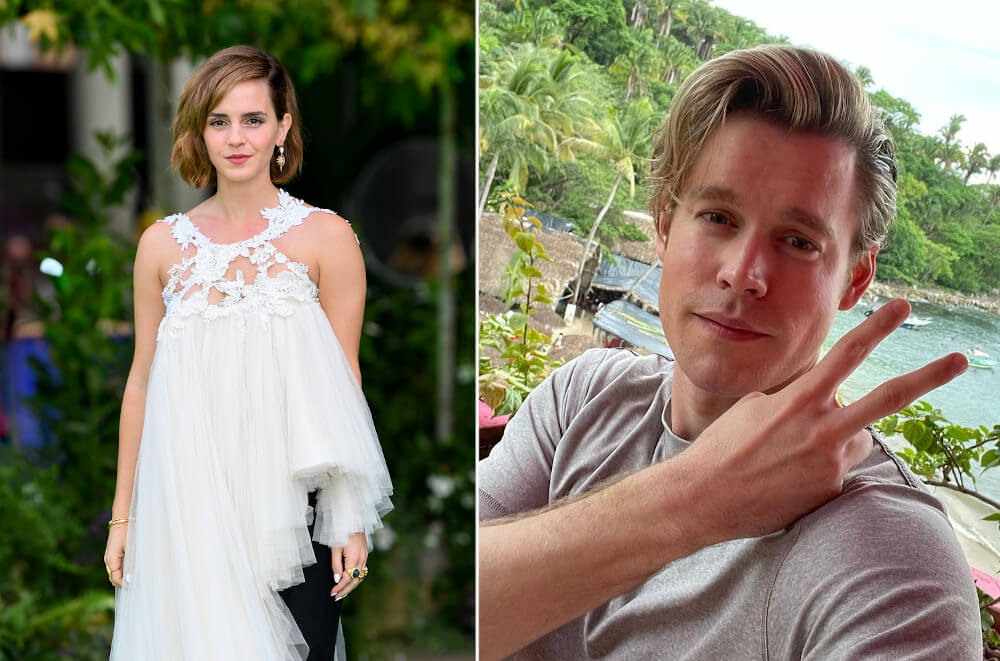 Before settling with Leo Robinton, Emma had long lists of lovers. One of them happened in 2018, and it was with Chord Overstreet.
You will recognize Chord in Glee. Plus, Chord is also a famous photographer. His photos and Emma kissing could be found anywhere on the internet. They didn't mind sharing some PDA moments with us all. We're not complaining, though.
Emma and Chord looked so perfect together. They could be the most good-looking couple we've ever seen. But, that wasn't enough to make their relationship last long because the two only dated for six months. What?!
Their breakup was surprising news because, according to multiple sources, Emma and Chord also aimed for a serious relationship and planned to live together.
"They spent a lot of time together in Los Angeles and were photographed quite a bit just a couple of months ago," said an insider.
But, what can we say? They must've had a solid reason before deciding to part ways, and it seemed like Emma didn't have a hard time moving on with her life.
A Two-Year Relationship with William "Mack" Knight
Next on the list, we have a successful Silicon Valley tech company manager, William "Mack" Knight. Well, it looks like Emma has a type.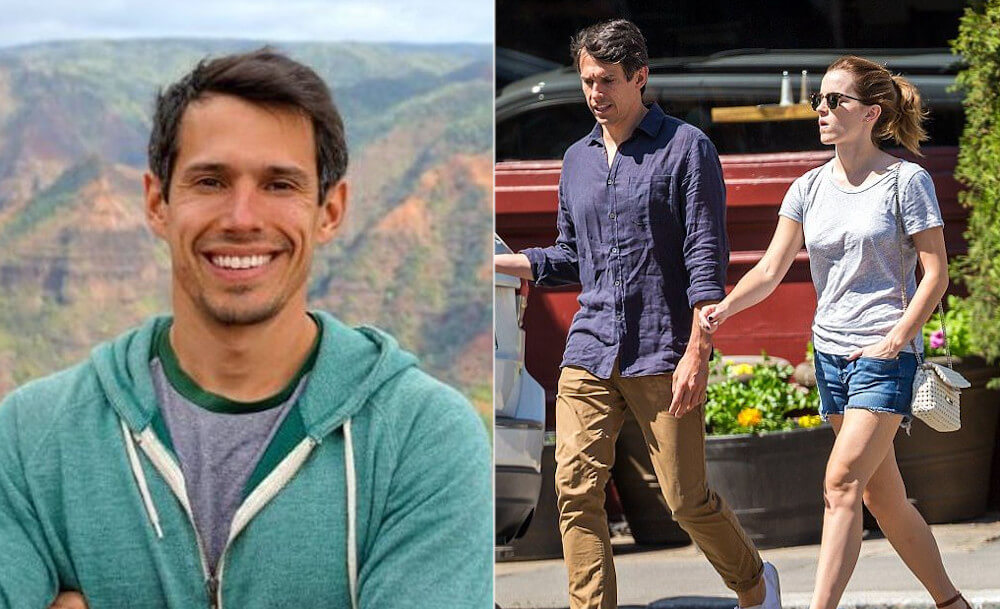 Emma and William dated for two years, from 2015 to 2017. This time, the relationship lasted a bit longer. Although they must've gone through a lot together, William and Emma could maintain a low-key relationship – how Emma likes it.
There was little to no information about this couple. And people didn't seem to mind until the news of their breakup came up.
Emma, who always managed to ditch a question about her love life, couldn't escape this time. When asked about her relationship with William, she answered,
"I've noticed, in Hollywood, who you're dating gets tied up in your film promotion and becomes part of the performance and the circus. I would hate anyone I was with to feel like they were in any way part of a show or an act."
So, even though the breakup was widely known in showbiz, the reason behind it remained a mystery.
A "Horrendous" Breakup with Matthew Janney
Emma's love life isn't always lovely and smooth. 2014 to 2015 was one of the worst times for her because she experienced the most "horrendous" breakup, as she described it.
She used to date a rugby player, Matthew Janney. The pair met at a rugby match between Oxford and Cambridge. By the time they were dating, Matthew was still a student and an athlete.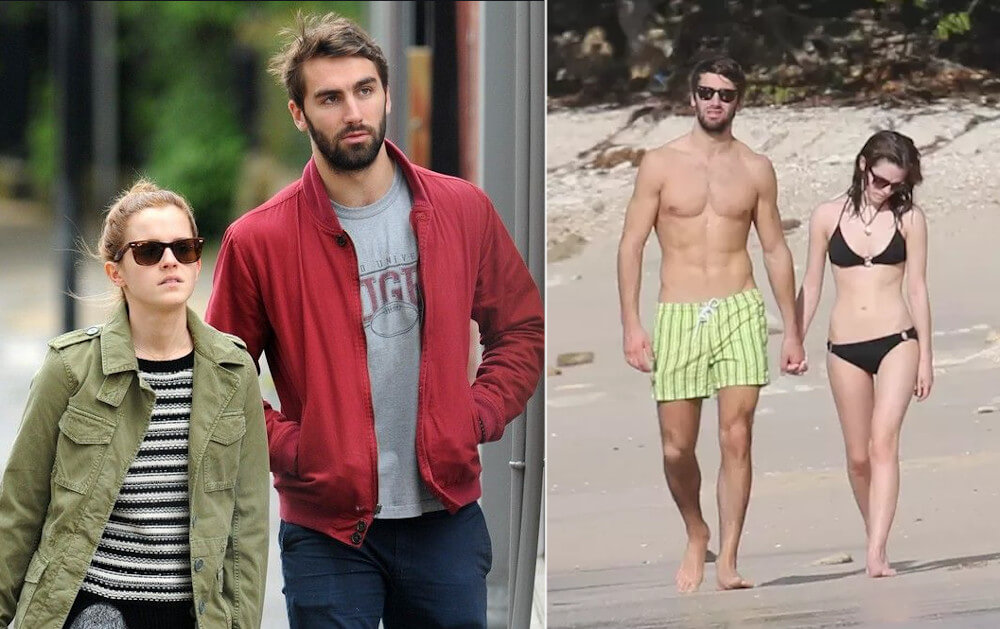 Unlike the usual Emma, she didn't mind opening up about her relationship with Matthew. In her 2015 interview with Vogue UK, the Bling Ring actress spoke about her horrendous split.
"I felt uncomfortable. And even before my relationship ended, I went on a silent retreat because I really wanted to figure out how to be at home with myself," Emma stated.
Emma also revealed that her work schedule and their inability to find time together led to their breakup.
Thankfully, despite the challenging situation, Emma didn't lose faith in love, and she continued to find the right partner for herself. Not only that, but Emma also tried her best to see the bright side of her difficult situation, saying that all the boyfriends or partners that she'd had had "built her up." Now we understand why everybody loves her.
Emma Watson Dated the One Night Only's Lead Singer, George Craig
Here's what we know about Emma's lovers: a businessman and a Silicon Valley manager? Checked. An athlete? Checked. An actor and photographer? Also checked. Of course, the list continued. It's hard to resist Emma's bright mind and humble personality.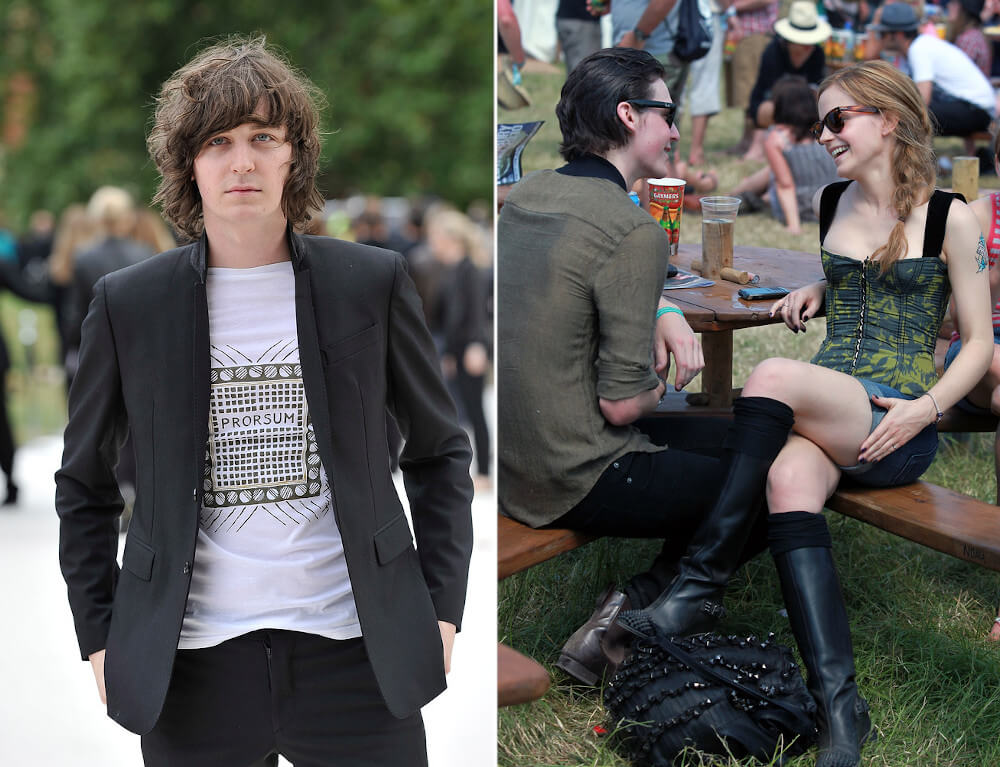 In 2010, Emma had a relationship with a musician and a model, George Craig. He is the lead singer of the British band, One Night Only. But, their relationship fizzled out as fast as it spread for the first time.
Unfortunately, the long distance and inability to match the schedule became the main reason Emma split with her lover (again). George and Emma had to call it quits because she went to Brown University.
Becoming a Hollywood star and an ivy league student is already hard – let alone maintaining a relationship.
A Brief Relationship with Rafael Cebrian
The love stories continued. In 2009, Emma was caught cozying up with a Spanish rock star, Rafael Cebrian. Emma and Rafael went public for the first time when they went to an ice hockey match in New York.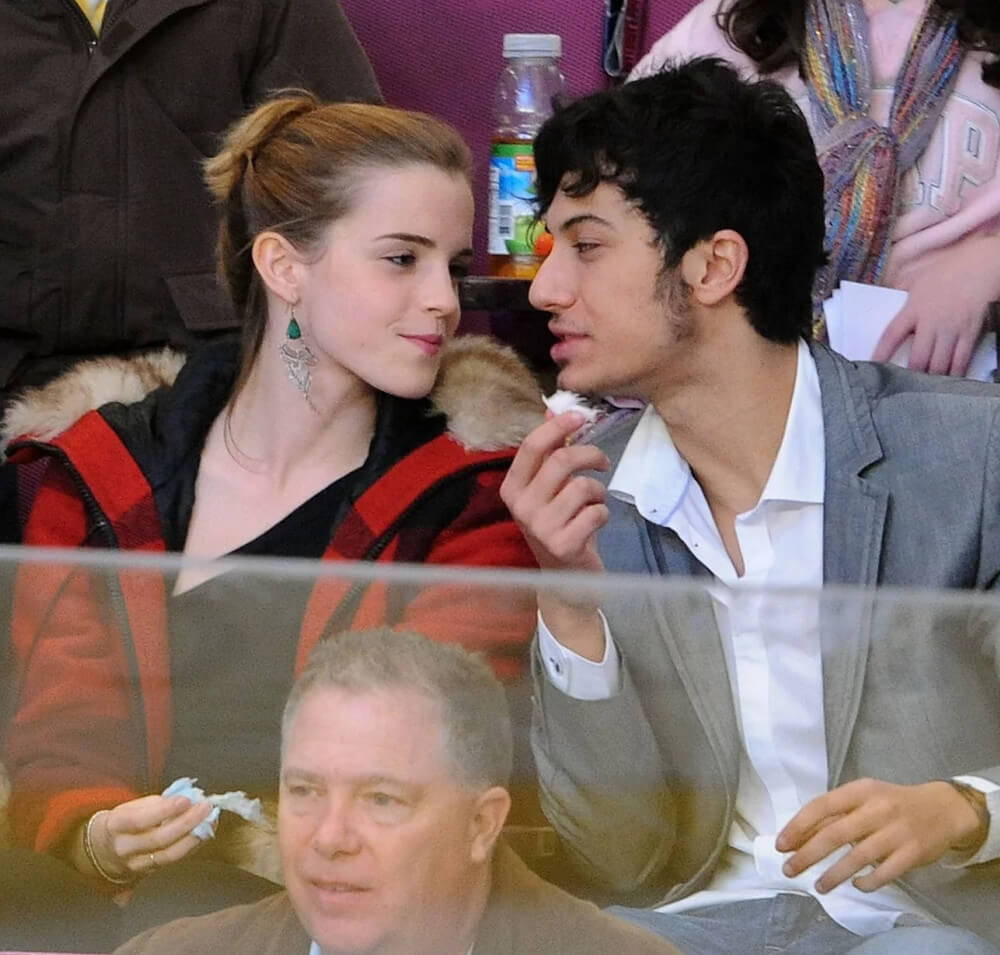 They didn't stay long either. The relationship lasted from 2009 to 2010 without further information about why Rafael and Emma parted ways.
Did Emma Dump Jay Barrymore for Rafael Cebrian?
Before Emma met the sexy Spanish rockstar, she dated a successful businessman, Jay Barrymore. At that time, Emma was still 19, pursuing her career and education in one of the most prestigious world-rank universities. Surprisingly, Jay and Emma managed to stay together for a year, from 2008 to 2009.
Rumor has it that Emma was the one who ended the relationship. Not only that, but the rumor also added that Emma already had a thing for Rafael Cebrian even when she was still with Jay. Doesn't sound like Emma at all, does it?
But, Emma didn't confirm or deny the rumor. Instead, many insiders and media have their own theories.
As Daily Mail reported, one of Emma's friends said that the two had been in trouble for months before they split.
"Emma and Jay were in trouble for months, and with Emma at Brown University in America, the transatlantic gap proved too much for their relationship to survive," a source told Daily Mail.
We could understand why Emma and Rafael might have a thing even before Emma said goodbye to Jay. Maybe the distance was too hard to bear for our little Hermione Granger.
Francis Boulle Described Emma As "Some Child Actress."
When Emma was still widely known as Hermione Granger, she dated the Made in Chelsea star Francis Boulle.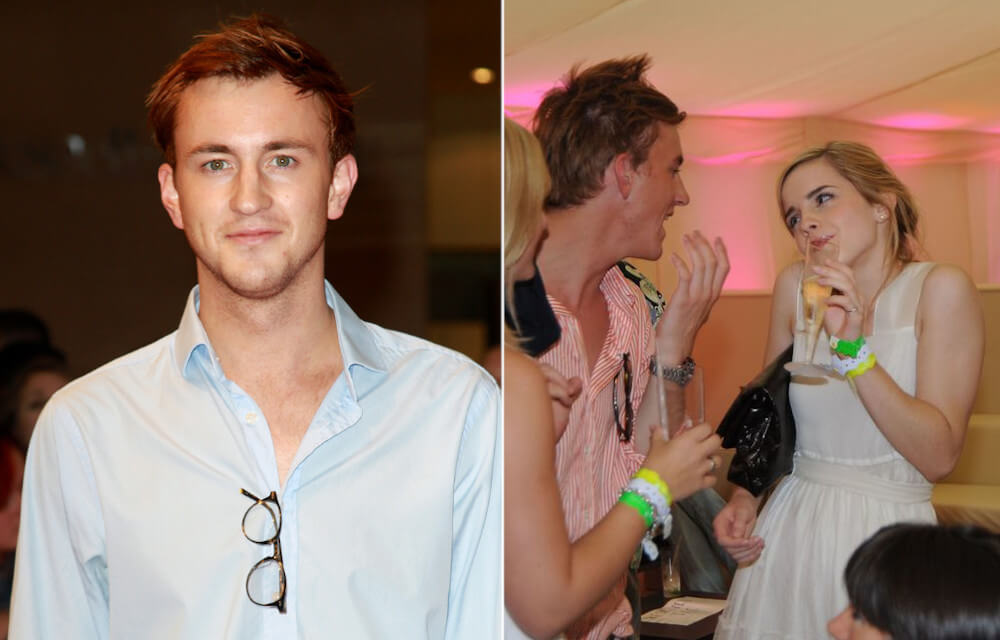 However, just like her "horrendous" breakup with Matthew Janney, her love life with Francis didn't leave a good impression either.
Apart from being very young back then, Francis also stated that his unwillingness to date "some child actress" made him end things with Emma.
If only Francis could see how successful and shining Emma had been throughout the years, he wouldn't have dared to say that.
"I have always been ambitious, and I want to achieve notoriety for what I've done. That's why I chose not to pursue the relationship any longer because I didn't want to be the boyfriend of some child actress," Francis said to Heat Magazine.
And according to some sources, Emma and Francis didn't keep in touch after he dumped her. Oh well, maybe Francis also didn't want to keep talking with "some child actress."