The Truth about Alexander Skarsgard and Charlize Theron's Relationship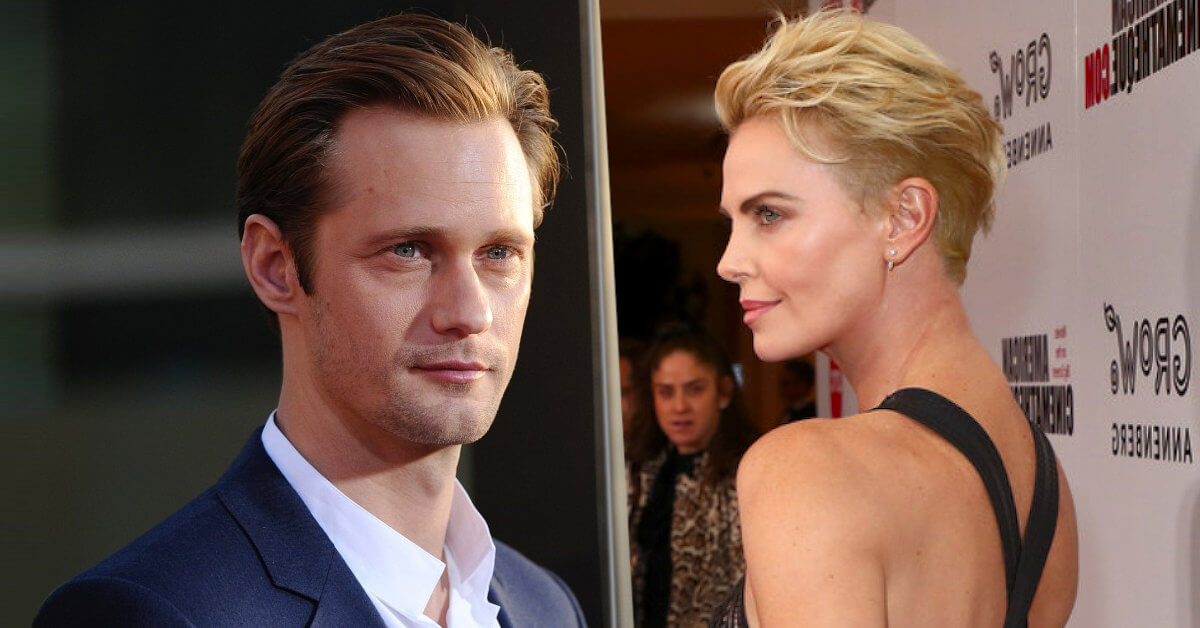 Now we're going to dive into Alexander Skarsgard and Charlize Theron's relationship. While Charlize Theron wasn't one of his co-stars back then, they got the chance to share the screen in the 2019 movie Long Shot.
With the rumor mill aged seven years, the pair were reunited in a whole new rumor following the release of their movie.
When Did Alexander Skarsgard and Charlize Theron Start to Date?
In 2012, Alexander Skarsgard and Charlize Theron were spotted hanging out at Gym Sportsbar, a gay bar. Probably for undercover purposes.
"They ordered two beers and went to sit on the patio," a source told Enquirer.
"It was clear they were a couple, holding hands and staring into each other's eyes," the source continued.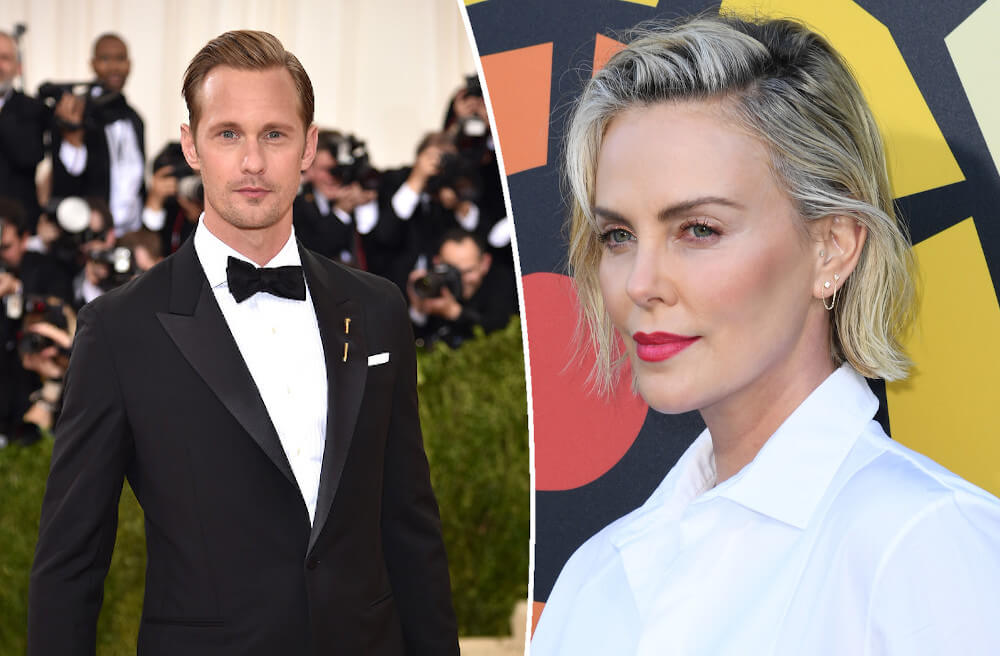 Later, Alexander and Charlize were reported leaving the bar "with their arms around each other" in "the same car."
While many people thought that their relationship was only a rebound shortly after Charlize's split from Stuart Townsend and Alexander's break up from Kate Bosworth, a close friend of theirs insisted that they decided "to keep the romance to themselves for the time being" following their shared experience in "love affairs gone wrong."
Oh, dear, bond over a trauma.
It seems like their relationship wasn't a mere fling because Alexander Skarsgard went miles to visit his lover in Namibia! In late 2012, Charlize was filming for Mad Max in Namibia, and many sources stated that Alexander was seen having dinner with her in Namibia!
Not only one dinner but the couple was also spotted strolling around the town with a bunch of PDA. Many sources also claimed that Alexander and Charlize were "really into each other" and "were talking closely."
This news surprised many people because only months after the first rumor of him and Charlize spread, another rumor circulated that Alexander was hooking up with Anne V.!
Also, the rumor about Charlize itself began to spark only months after Alexander Skarsgard was rumored to be dating gorgeous actress Alicia Vikander.
Well, when you're as handsome as Alexander Skarsgard, you literally can date whoever you want, I guess?
Are Alexander Skarsgard and Charlize Theron Still Together
Following the announcement that both Alexander Skarsgard and Charlize Theron would star in Long Shot together, the rumor of their rekindled romance began to resurface.
The rumor began to circulate after an insider revealed that the pair had been "flirting on set" during the filming process and that "they are both thrilled that this romance is back on."
It even seemed like Alexander and Charlize were ready to take their relationship to a more serious phase because Alexander reportedly had met Charlize's sons, Jackson and August.
"Charlize is a woman who knows what she wants and just goes for it," a source close to Charlize shared to Daily Mail.
"She did it with Alexander back then, and now she's done it again," the source added.
I mean, they're both single, so there's nothing wrong with shooting your shots, right?
While Charlize opted to stay quiet and let her close friends spill the beans, Alexander took a different approach. In an interview for his cover story for the WSJ Magazine, he shared his thoughts about the dating rumors.
"People can think whatever they want," he assured. "You hear, 'Oh, I heard you're dating so-and-so.' Sometimes you're like, 'Yeah, I did.' Sometimes it's, 'Never met the person but give her my number.'," he explained.
Well, considering he doesn't straight up deny the rumors just like he did back then to Katie Holmes rumors, there's a high possibility that the pair indeed prefer to keep their romance private. Either way, we hope Alexander and Charlize managed to settle down, just like what she wished for!