All the Tea about Alexander Skarsgard and Alicia Vikander's Relationship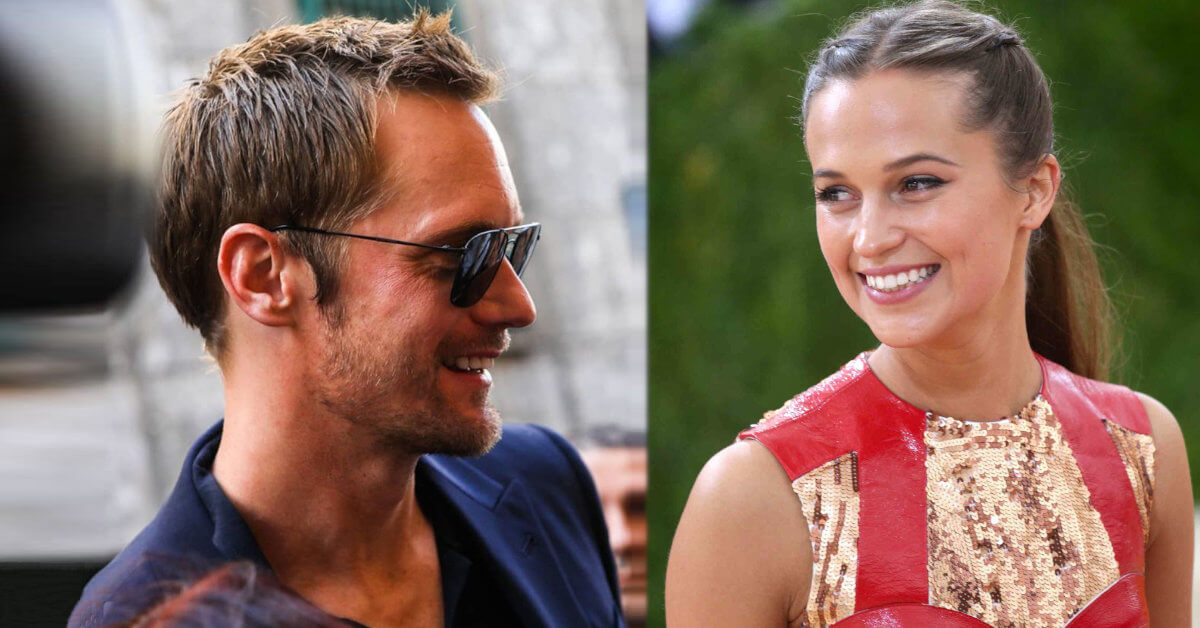 The Melancholia and The Diary of a Teenage Girl actor, Alexander Skarsgard, has every ladies' attention. When we're talking about this Swedish actor's love life, it's normal to lose track of them all because it seems like he'd been dating every pretty girl he met (who can resist him, anyway?).
There's some news about Alexander and his dating journey. Some of that news is good, and the rest are hard to dig into. The latter might remind you about one of his ex-lovers, Alicia Vikander.
When Did Alexander Skarsgard and Alicia Vikander Start Dating?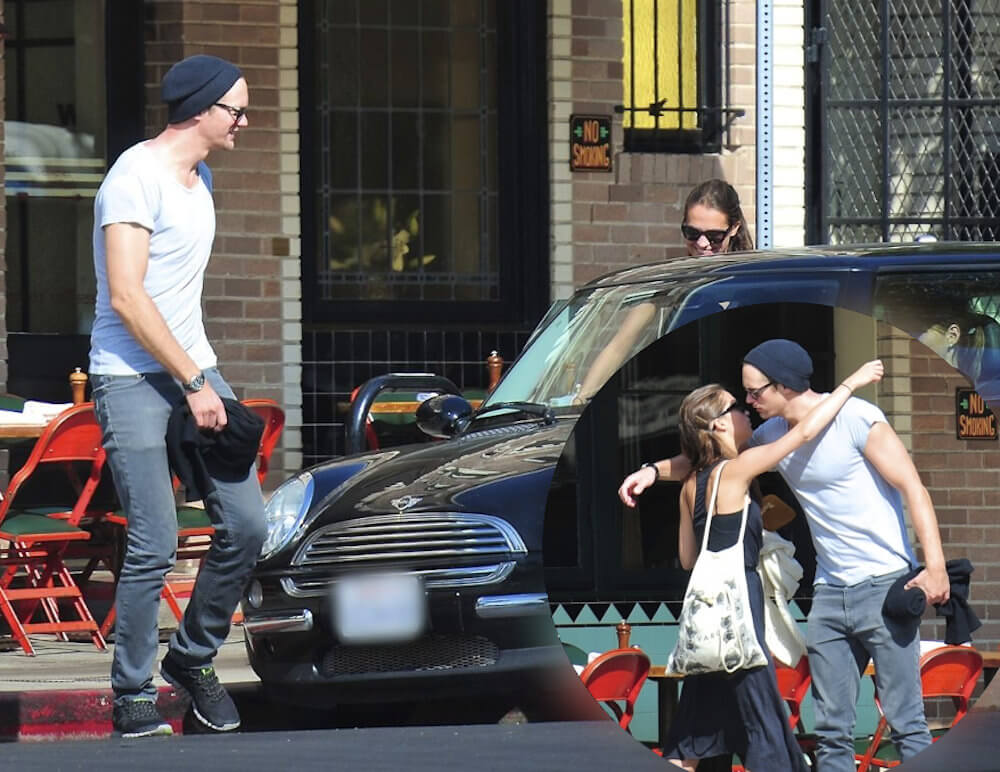 Alicia Vikander is also a Swedish actor. Her name was talked about a lot since last year because she was caught looking comfortable with Michael Fassbender in Paris.
If strolling around Paris with Fassbender already makes you guys jealous, wait until you know more about her past love story with Alexander Skarsgard.
Alicia Vikander seems to have her own charm. Even though she is pretty private about her relationship and personal life, the media and paparazzi are too good at what they're doing. There must be a reason why she could pull both Michael Fassbender and Alexander Skarsgard.
Her relationship with The Melancholia actor was also pretty exciting. It turned out that Michael and Alicia had been dating since 2014, and the two did a very good job putting it under the wrap. But, a year before Alicia and Michael were together, she was linked to Alexander.
Their news first spread in 2013, when Alexander and Alicia were spotted in their hometown of Stockholm, Sweden.
At that time, Alexander was back in his hometown after he finished filming for True Blood. Alexander Skarsgard and Alicia Vikander looked comfortable with each other while wearing very casual outfits.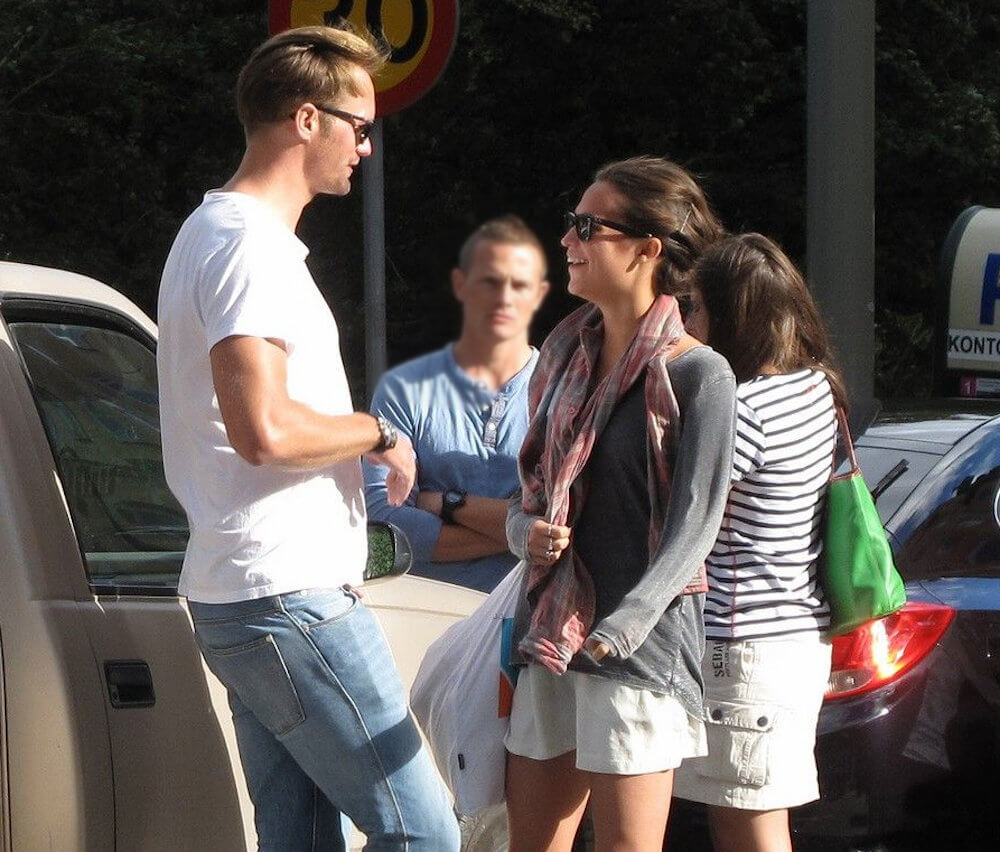 Alicia looked good in a baggy gray jumper, white shorts, and a scarf. Alexander also looked stunning with a plain white T-shirt and blue jeans. If anybody has a face like him, we're sure that they can look good in any outfit.
The pair were spotted leaving Nytorget 6 restaurant in Stockholm before continuing their chat in their car. It seems like the two were head over heels with each other, and neither of them wanted the conversation to end.
However, some media stated that their encounter in Sweden wasn't their first. According to Daily Mail, Alexander and Alicia had been dating for over a year when they were spotted in Stockholm. Isn't that even more exciting?
But, of course, neither Alexander nor Alicia confirmed or denied anything. If we look at all of Alexander Skarsgard relationships throughout his career, he rarely talks or discusses that part. But, the names of pretty women and A-listers keep adding up in Alexander's list of lovers.
How Long Did Alexander Skarsgard and Alicia Vikander Become an Item?
According to some reliable sources, Alexander and Alicia dated from 2012 to 2013, and their relationship was pretty stable. We don't even realize the moment when they stopped being a couple. We only know that Alicia started dating Michael Fassbender by the early year of 2014. This information also just came up in 2021.
So, for any of you guys looking for the details of their relationship, prepare yourself to be disappointed because this pair was the best at keeping things secret.
We don't know why they decided to do that (because they certainly would be the most good-looking and loving couple). But, staying private about their personal life is a luxury for some celebrities, and both of them also have the right to do what's best for them.
They Are Still Friends Until Now!
We are all left in the dark about their relationship and why Alexander and Alicia decided to part ways. But, we can assure you that their breakup was amicable because last year, the two were still photographed together for the cover of Aftonbladet Söndag magazine. They appeared there for the August 14, 2021 issue.
Alexander and Alicia rarely appear in interviews together. But, just by looking at how easy it looks for them to work together again, it is safe to say that they are still pretty good friends until now! We're talking about some mature, adult relationships here.