Scarlett Johansson Husband: All The Detail About Her Married Life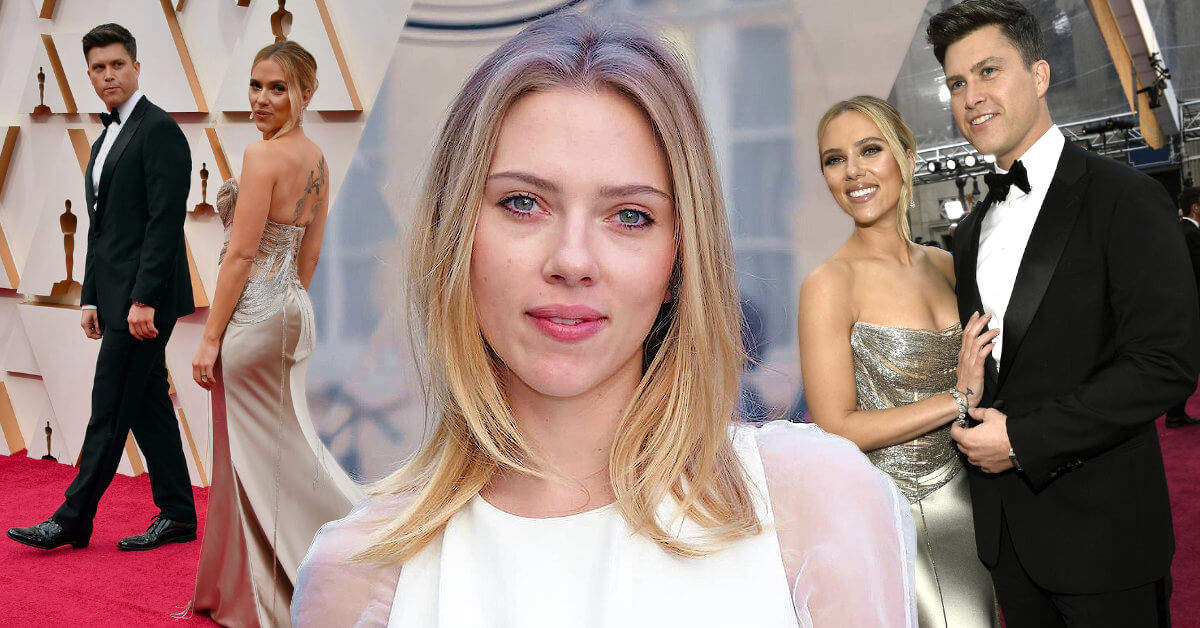 Sexy, talented, and determined: three words that best described Black Widow actress Scarlett Johansson. In 2018 and 2019, she was the highest-paid actress globally and featured several times on Forbes magazine.
It is not surprising since we know she always gives her best in every movie that she's in. Most of her movies end up being big-hit ones, such as Marriage Story, Lucy, and Don Jon.
Her good records don't only surround her career but also her relationships. Yes, we know, who can resist Scarlett Johansson, for real? But her list of ex-boyfriends is something else.
Getting Married for the First Time at 23: What Else Happened to Scarlett Johansson?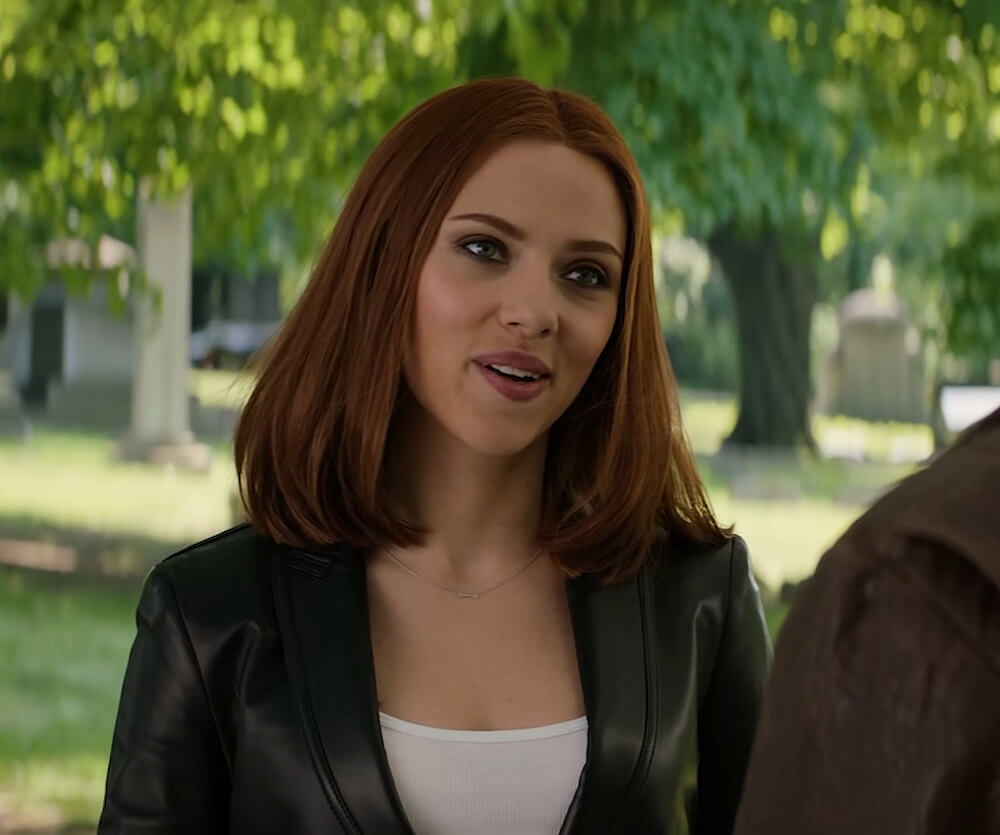 Scarlett Johansson is pretty familiar with marriage. She has been married several times to high-profile men in the movie industry throughout her career and life. Even her first marriage was when she was only 23 years old.
And what's more exciting is that she was married to the Deadpool actor, Ryan Reynolds, for the first time.
Though the marriage only lasted less than five years, she wasn't afraid to get married again to Romain Dauriac, even though she had to experience another divorce after that.
However, she is currently in a happy marriage with Colin Jost, and the relationship seems to get stronger every day.
We will get to know more about all of Scarlett's marriage AND other things about her relationships, too. One thing for sure, this will be super exciting, so stay tuned!
Living Her Best Life with Her Current Husband, Colin Jost
Colin Jost is a comedian, actor, and writer. He has been a writer for Saturday Night Live since 2005, and his name is well-known amongst celebrities, especially after he married Scarlett Johansson.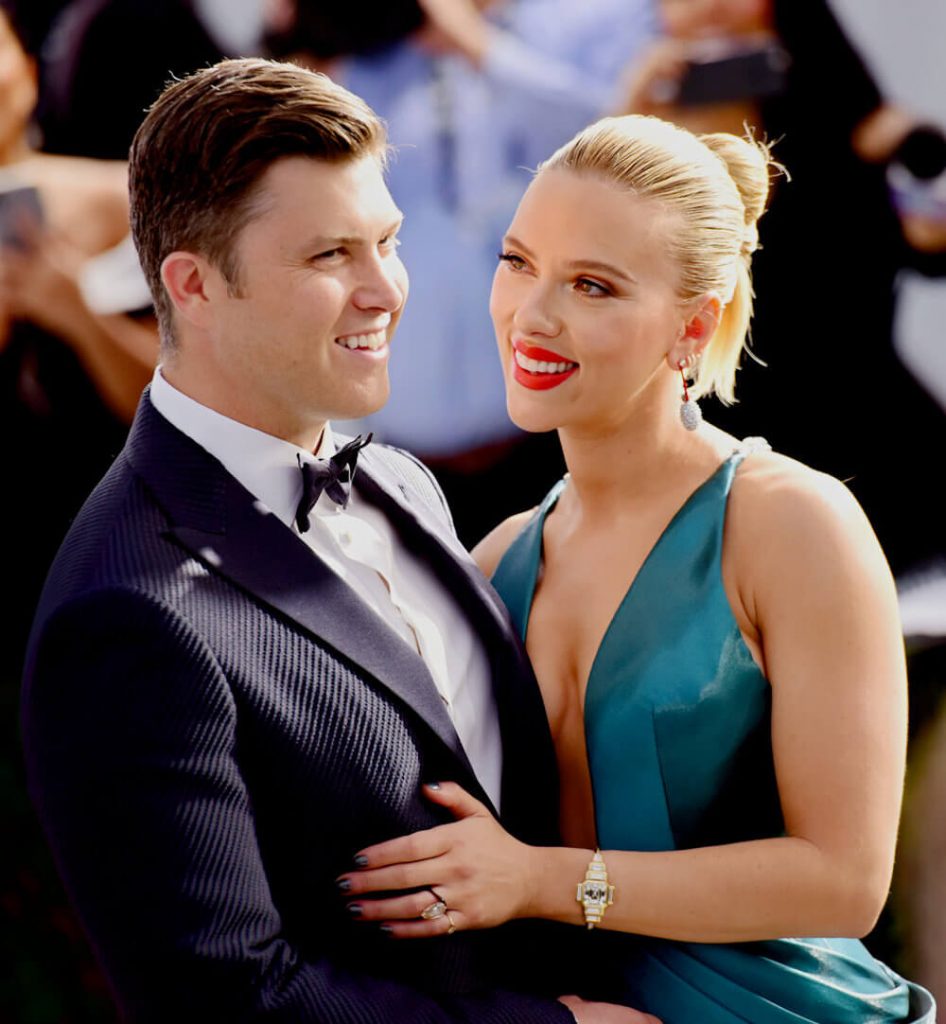 Their romance was first sparked in May 2017, but neither of them publicly admitted their romance. However, they soon appeared together in a red carpet event at the American Museum of Natural History Gala in New York City, still in the same year.
It wasn't until February 2019 the couple decided to move into a more serious phase. In that month, they moved and lived together, but they hadn't announced their marriage.
In May 2019, the two got engaged, and in October next year, they tied the knot in a private wedding. Even though they both are pretty famous, they avoided having a lavish wedding. Instead, the media were all over them.
However, the pair didn't hesitate to announce the news of their baby. In August this year, Colin announced that they just welcomed their son, whose name is Cosmo. The couple couldn't be happier about that.
Scarlett herself doesn't have an Instagram account, so we can only see all their updates from Colin's social media. But, she didn't mind talking about her husband in some of her interviews. So she got pretty excited when she got a chance to talk about how her husband proposed to her.
"He's got a lot behind that news desk he's hiding," told the actress, referring to his job on SNL. "He is very charming and very thoughtful and romantic. But yeah, I was surprised. Even if you kind of imagine what that moment's going to be like, it's still a beautiful moment," revealed Scarlett at the Ellen Show.
Scarlett and Colin live their happiest life with their son, and we can only hope for the best! We hope this marriage lasts long and doesn't add up to Scarlett's divorce list.
Going Through Divorce with Romain Dauriac when Filming Marriage Story
Scarlett and Romain Dauriac's divorce news came up in January 2017, not long before she was romantically involved with Colin Jost. Though their marriage only lasted two years, the two shared one daughter, Rose, in 2014.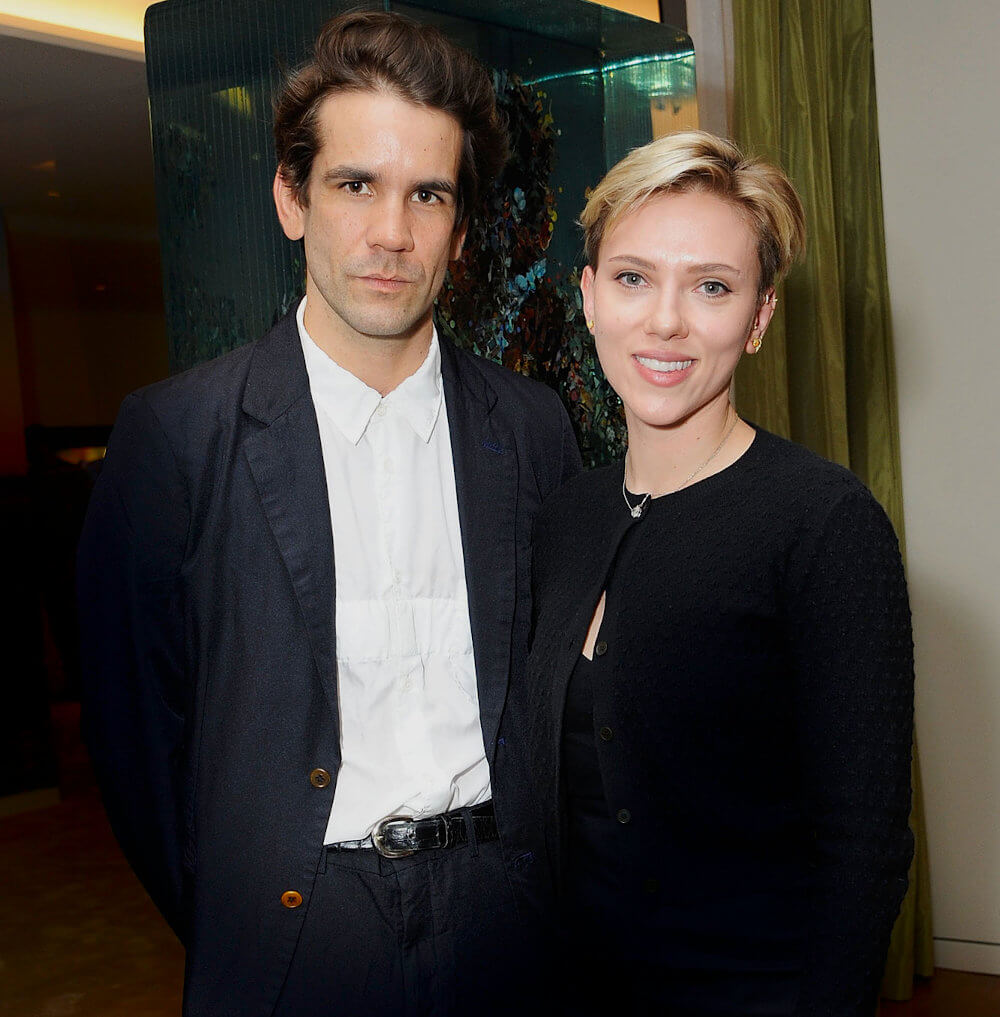 When she was going through a divorce process with Romain, she was filming Marriage Story, which she said she could "absolutely relate to."
"I had some kind of shared experience with the character or with any person going through a divorce." She said that because she has experienced it herself, not only once, but twice.
She is a strong woman, indeed. And the good thing about her, she never stopped believing in love and marriage after going through some of the lonely times and bittersweet feelings of the divorce.
The pair began dating in 2012 and tied the knot two years after. However, they didn't wait for a long time to finally have a baby.
When Scarlett talked about co-parenting their daughter with Romain, she revealed that it wasn't always easy for them, but they always "did as good as they can."
"I'd never experienced anything like it before, so there was no rule book. But, if you have respect for the other person, then that's important," answered her to Daily Mail in 2019. 
She also opened up about her secret in maintaining her kids to stay healthy and take care of them. Contrary to popular beliefs, she said that she didn't trick her daughter into eating healthy.
"I think it's best just letting kids discover food that way without making it feel like a chore. Everybody has a different palate. I've never tried to force my kid to eat anything she didn't like, and I never tried to hide any food from her," she said proudly.
She added, maybe if she was asked about her "secret," she always offers a variety of food as much as possible. Well, it is safe to say that Scarlett has done a pretty good job in being a mom.
Her relationship with Romain didn't end after their divorce. The two remained business partners since they co-own the popcorn brand Yummy Pop.
Scarlett Johansson and Nate Naylor Split
Moving on to another Scarlett's ex-boyfriend, Nate Naylor, who was split with her in 2012. It wasn't surprising news for people since most of them said that they could "see it coming." Some people were even surprised that their relationship lasted for almost a year.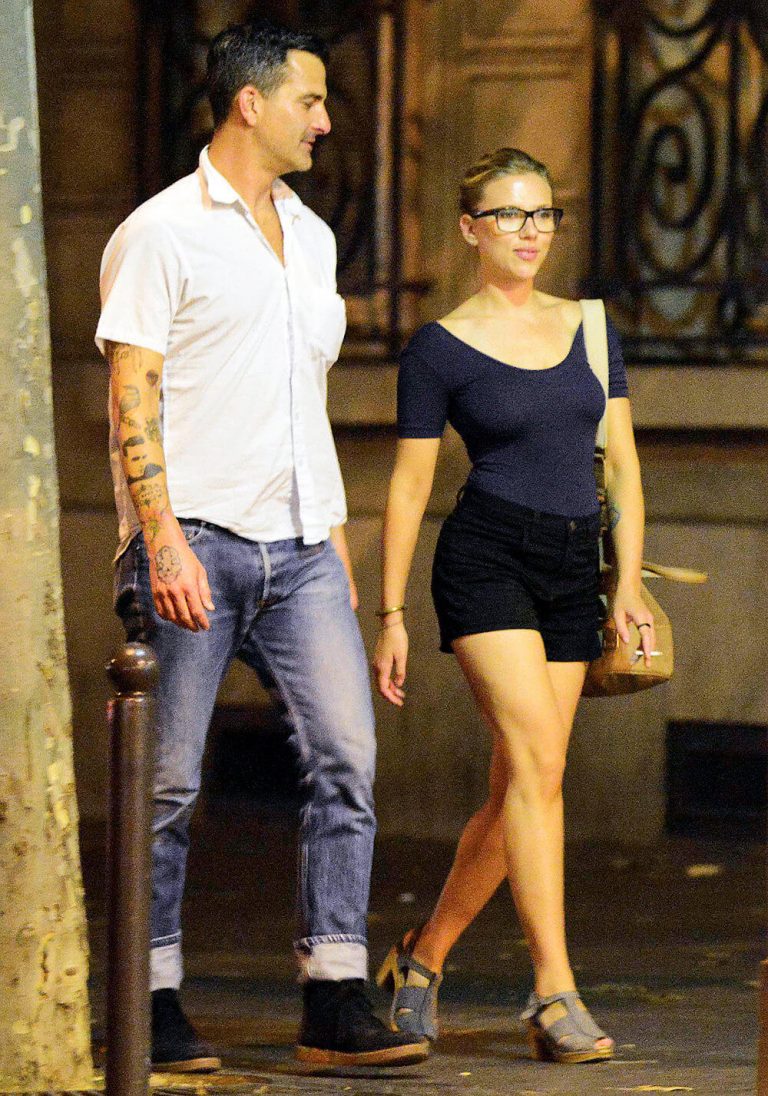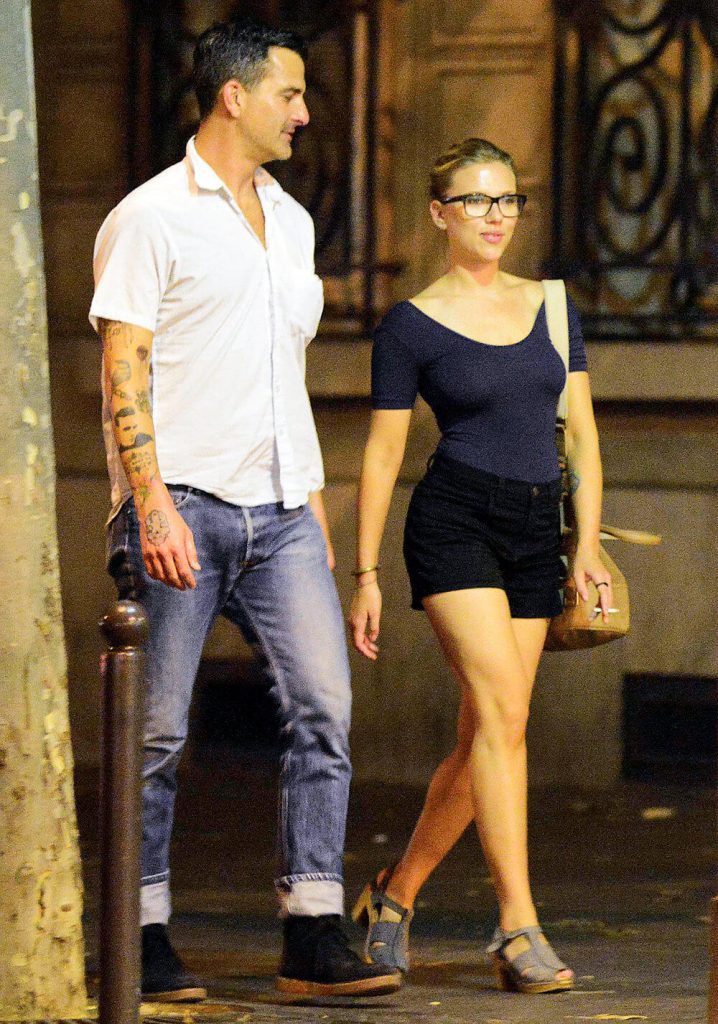 Nate Naylor didn't come from the same world as Scarlett, and she described him as someone who wasn't used to the spotlight. Nate works as a creative advertising director in New York. It was something new for him to date a celebrity, some sources stated.
"It must be very strange for him," told the Sing 2 actress. "I mean, it's got to be an adjustment for him way more than it was for me when my career started at 19. But, he's remarkably good at it."
Some reliable sources said that their breakup was amicable. We can see this by how Scarlett described her relationship with Nate, saying that he made her life "more peaceful."
Six Month Relationship with Sean Penn Despite 24 Years Different
In 2012, Scarlett was dating Robin Wright's ex-husband, Sean Penn. It was the headline news in many places since Sean got divorced from Robin at that time, and he was 24 years different from Scarlett. But, the two never seemed to bother with it.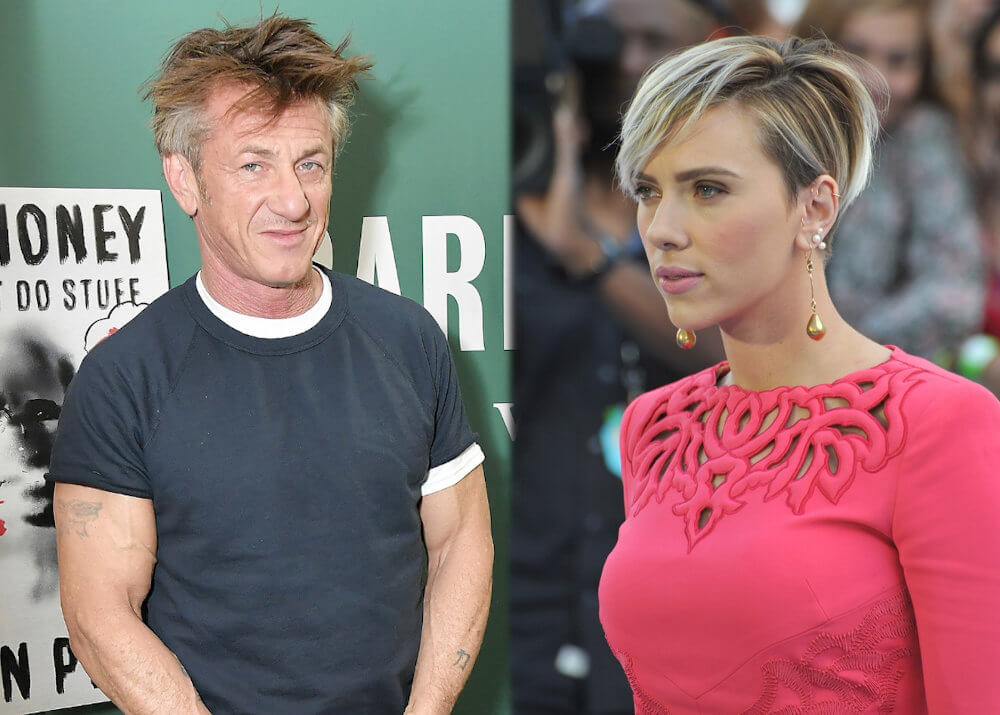 Their relationship only stayed for six months, although Scarlett described him as "a remarkable person."
"We spent time together, yeah. I never put a title on it, really, but we saw each other," the actress described her relationship with Sean.
However, it seems like there wasn't much going on between them since it was only for a short period. The reason for their split was also unknown. 
Sean currently continues to co-parent his kids with his Robin Wright. Scarlett is also happily in a relationship with her husband and her son.
Marrying Ryan Reynolds for Two Years
Another devastating divorce happened in Hollywood; when everybody shipped them to be together for a long time, they ended up just like many celebrities who end things fast.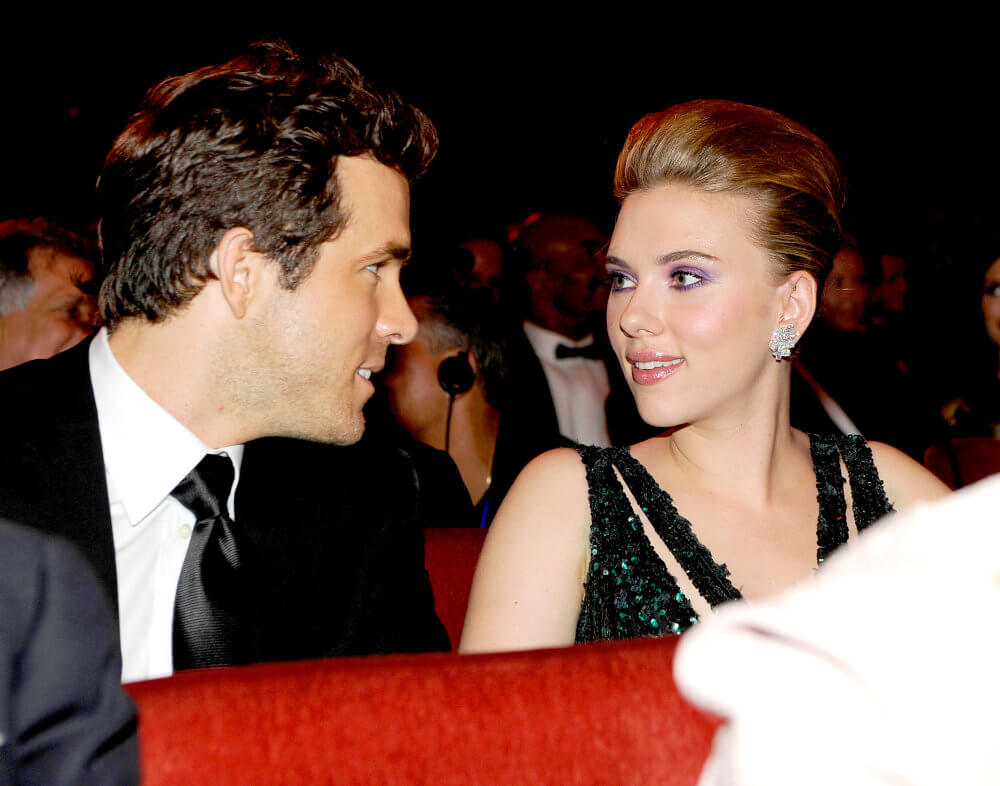 Scarlett and Ryan Reynolds used to be everyone's favorites before the two announced their split for their not-so-long marriage.
They were together from 2008 to 2011 and dating for a year before tying the knot. But, worry not, there weren't any heated arguments and bad blood between the two.
The couple lived notoriously private during their married life. Still, Scarlett shared some of her thoughts toward her time with Ryan after they split.
"I mean, the first time I got married, I was 23 years old," she recalled. "Maybe I kind of romanticized it, I think, in a way."
She also added that at that time, she didn't have "an understanding of marriage." But, she never regretted any second of it. She revealed that the two remained good friends until now, even after Ryan is married to Blake Lively now.
Scarlett Johansson Brief Romance and Rumor before Ryan Reynolds
Before marrying Ryan Reynolds, Scarlett had many famous ex-boyfriends, such as Jared Leto, Josh Harnett, and Derek Jeter. However, most of them were brief romances and weren't anything that serious. She dated Josh Harnett from 2005 to 2007, Jared Leto in early 2004, and Jack Antonoff way back in 2001.
Not only that, she was briefly rumored with Justin Timberlake after she appeared in his music video, What Goes Around…Comes Around.