Who is Robert Downey, Jr. Wife? Find all the Details About His Married Life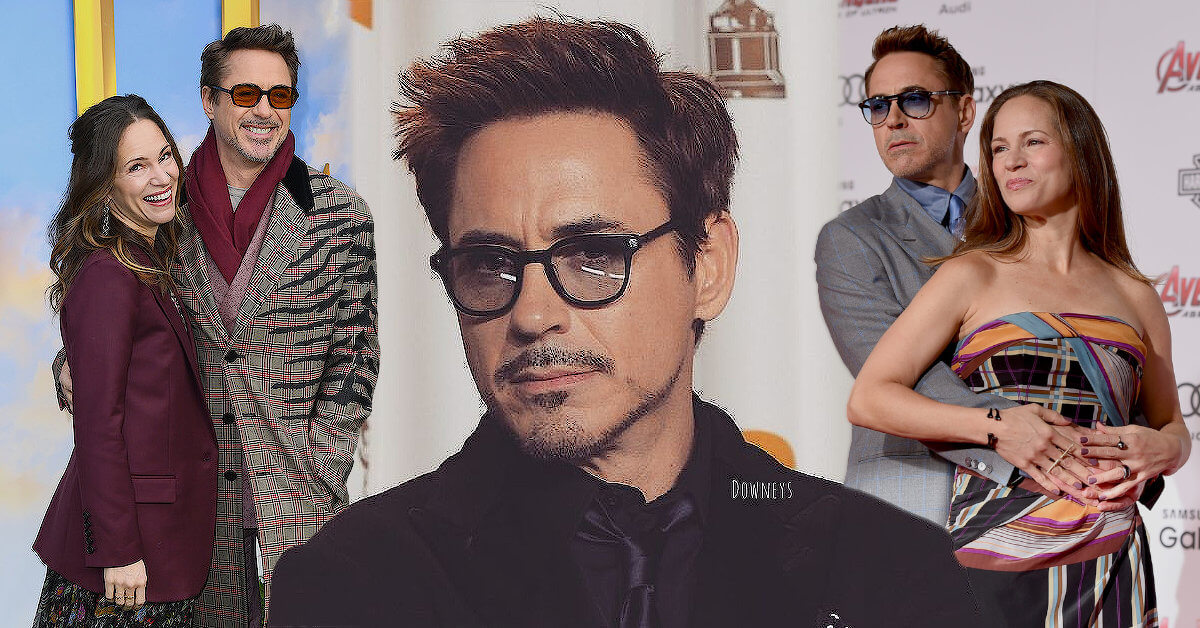 We know that Robert Downey Jr. is a man with a lot of stories. Apart from being one of the most successful actors in Hollywood, he is also known as the man who bounces back from his "dark" past.
We don't need to start a discussion about his lists of movies; of course, everybody knows them. He has proved so many times that he has a great talent and everything it takes to succeed in Hollywood, let alone his resilience and endurance.
But, what about his more in-depth relationship journey and personal life? Well, that is what we will get more in here!
Robert Downey Jr. and His Wife, Susan Downey
The fact that he has been imprisoned due to substance abuse and legal troubles doesn't stop Robert Downey Jr. from being among the "100 most influential people in the world". Also, from 2013 to 2015, he was listed by Forbes as the Hollywood actor that was paid the highest.
His dedication to have a better life also shows in his love life. He had maintained a stable and long-term marriage with his current wife, Susan Downey. Robert and Susan had been married since 2005, and they continued to show how powerful their married life is.
Other than living in their luxurious house in Malibu, they also made their production company, Team Downey, in 2010. It shows us they don't only love each other but thrive together as well.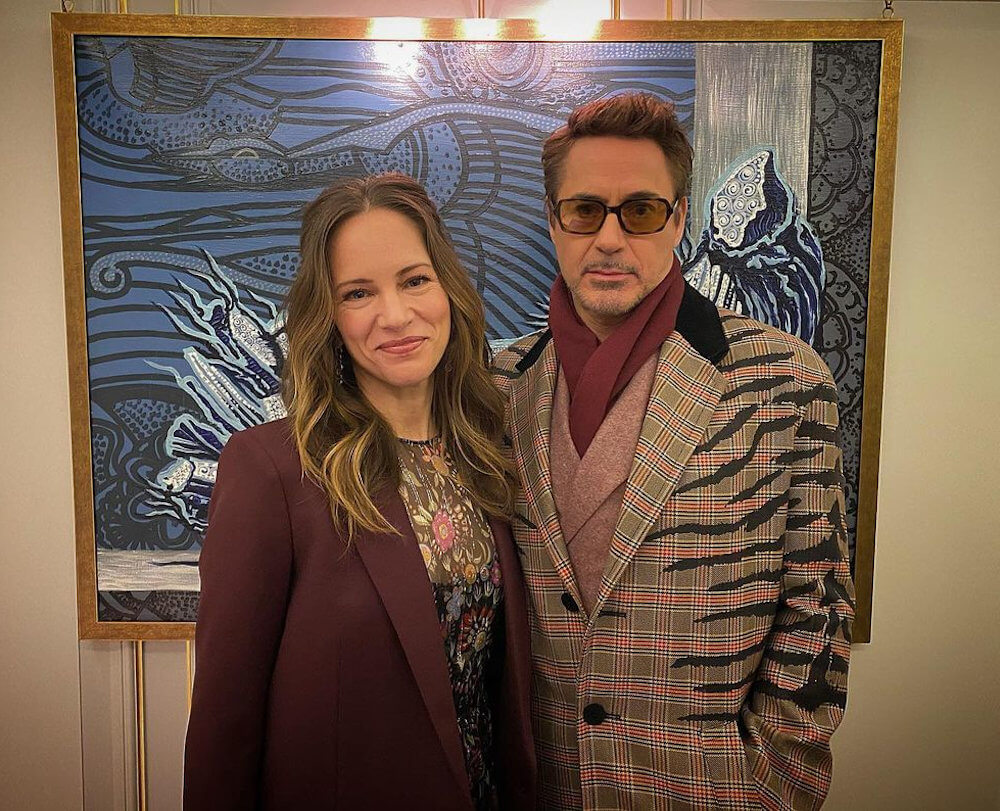 Susan has always been on his side, supporting his career and being a loving wife. But, she also has her own great achievements.
She works in the same industry as her husband, but she's not an actress. Instead, Susan is an American film producer. We can see her incredible work in RocknRolla, Sherlock Holmes, and The Book of Eli. She did all of those movies only in three years, from 2008 to 2010, and they are all big hit movies. The news also said that Susan and Robert would collaborate on a third Sherlock Holmes movie.
During their fifteen years of marriage, the pair shared two children: Avri and Exton. But the pair never shared too many details about their kids because they wanted them to have a "normal" life, away from too many exposures from the media.
Susan Didn't Think that She Would Like Robert
After getting a glimpse of how the couple thrives together, some of you might ask how they met for the first time?
Susan and Robert met on the set of Gothika in 2003. They worked together and developed feelings for each other as soon as they met. The two also seemed not to waste more time; they started being in a relationship not long after their first encounter and married two years later.
Though they started to date soon after Gothika, the spark wasn't there the first time. So when Susan was asked whether or not she had that "love at first sight" moment, she answered it with "not even a little bit."
"The main thing I remember about meeting him was thinking how strange he was," recalled Susan. She then continued, "I saw him more like a professor or someone's older brother, instead of a romantic possibility."
The interviewer also asked why she thought he was strange, and she said it happened when they went to lunch together with the crew.
"Everybody else ordered Japanese, but Robert told us how oatmeal was the 'superfood.' He brought his own packets of oatmeal to have at lunch. And he had this box of various herbs and stuff. And then he started making these yoga moves. I mean, he was interesting but weird." LOL, Robert is so adorable, don't you guys think?
But, she quickly changed her mind to think that Robert was actually "kinda cute" after he asked her to have dinner when they were working out together. Since then, the rest is history.
Susan and Robert's Way to Make Long-Distance Relationship More Bearable
Working in Hollywood had made them go through so many long-distance phases. Susan admitted that it has always been hard for them, but they had a secret of making it more bearable.
"The weeks away from each other were a 'recipe for not just disaster, but also heartbreak. The main motivation was to find things that we loved and to be able to be in a creative process together," told Susan to Inc.  
Maybe that's why they made things together and collaborated a lot because the two still want to bond over a project and distract themselves from a long-distance challenge. And it worked! They are an awesome couple.
There aren't any negative rumors in their married life. Despite constantly being the headline in Hollywood news, they maintained their marriage off of the media. They are the perfect example of a celebrity couple that could balance their professional and personal lives. Huge shout out for them!
A Tough Married Life with Deborah Falconer, Despite Being Together for Twelve Years
Before settling down and having a happy life with Susan, Robert's life was a huge struggle. He was married to Deborah Falconer for twelve years, with whom he shared a son, but split due to Robert's addiction to the substance.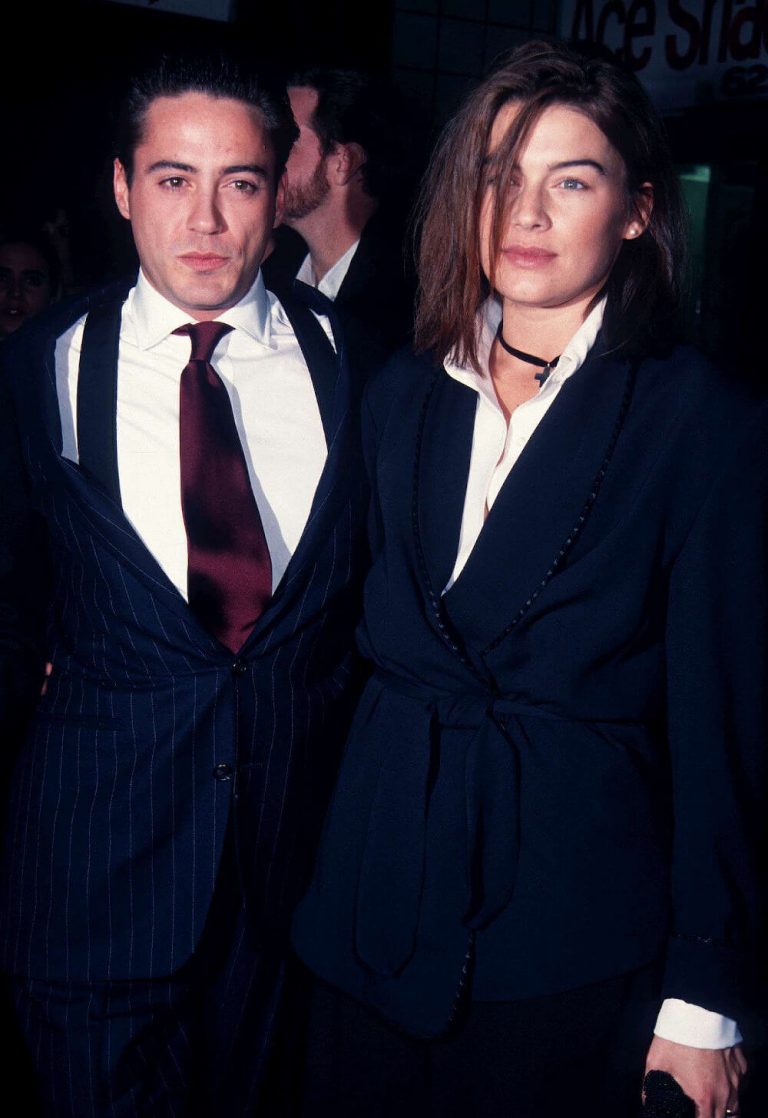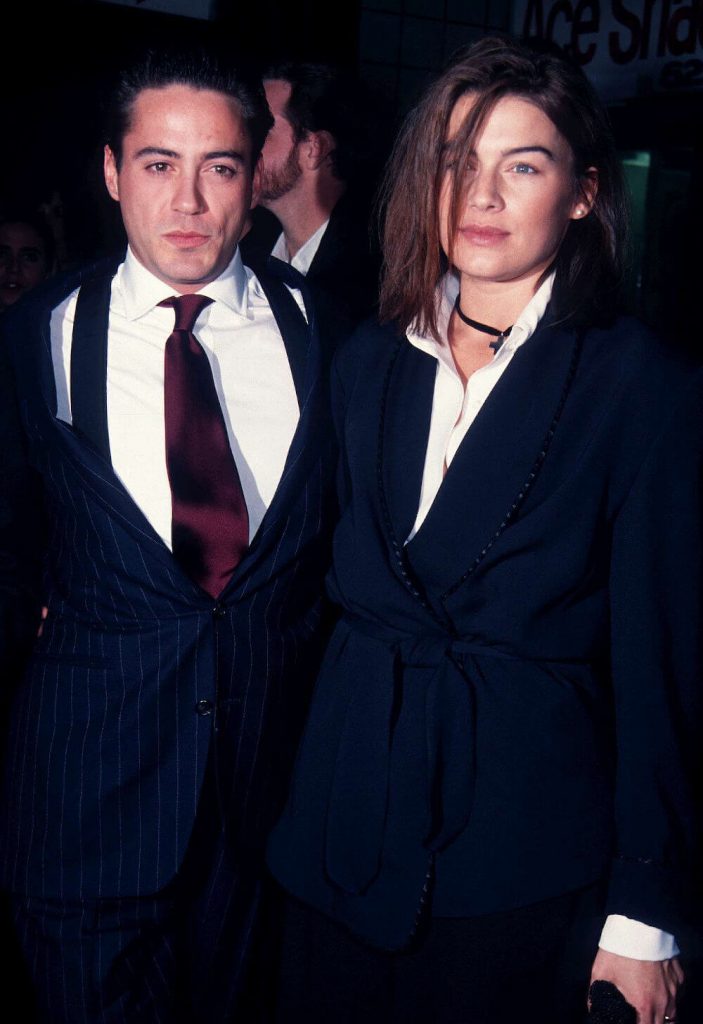 Deborah Falconer is an actress, with her debut appearance in the comedy movie The Wrong Guys. She was also a model and founded her record label, Ravish Records. But, she recently turned to be a singer and continues to pursue her career in music. She released the albums called Brake Like Me in 2003 and Lift Your Gaze in 2014.
Deborah's married life with Robert was a roller-coaster. Despite their attempt to stay together for more than a decade, it wasn't an easy phase for both of them. Not only because of Robert's drugs problems but also his rumored affair with another actress, Calista Flockhart. Wow, there were lots of things happening right there.
She was the one who filed for divorce after she and Robert lived separately for four years. Not only that, on their divorce papers, she requested that Robert needs to be supervised whenever he visits their son, Indio. The latter was only seven years old at that time.
That request was granted. Unfortunately, when Indio grew up, he also followed his father's journey to get arrested due to the same reason.
However, unlike his father, Indio didn't pursue his career in acting. Instead, he developed his interest in music. He became a rock and roll singer and guitar player in The Dose, which he created.
Of course, many in the media had questioned Robert's opinion about his son following his story. Robert, surprisingly, thanked the Sheriff's department for arresting his son and also expressed his utmost concern about "a genetic component to addiction." He surely didn't want his son to repeat the mistake that Robert made in the past.
Indio Falconer Downey then spent most of his teenage life with his mother. However, after the arrest, he had a better life and has been a great musician up until now.
On the other hand, Robert still showed his love for his son by stating that he is a big fan of The Dose. Not only that, but he also made sure that Susan loves Indio, too. And now, Susan Downey has a great relationship with Indio as well.
An Affair with Calista Flockhart: The Girl Behind Robert and Deborah's Divorce
We talked a little bit about the reason for Robert and Deborah's split, and it was due to Robert's cheating rumor with Calista Flockhart. But, it appeared to be more than just rumors.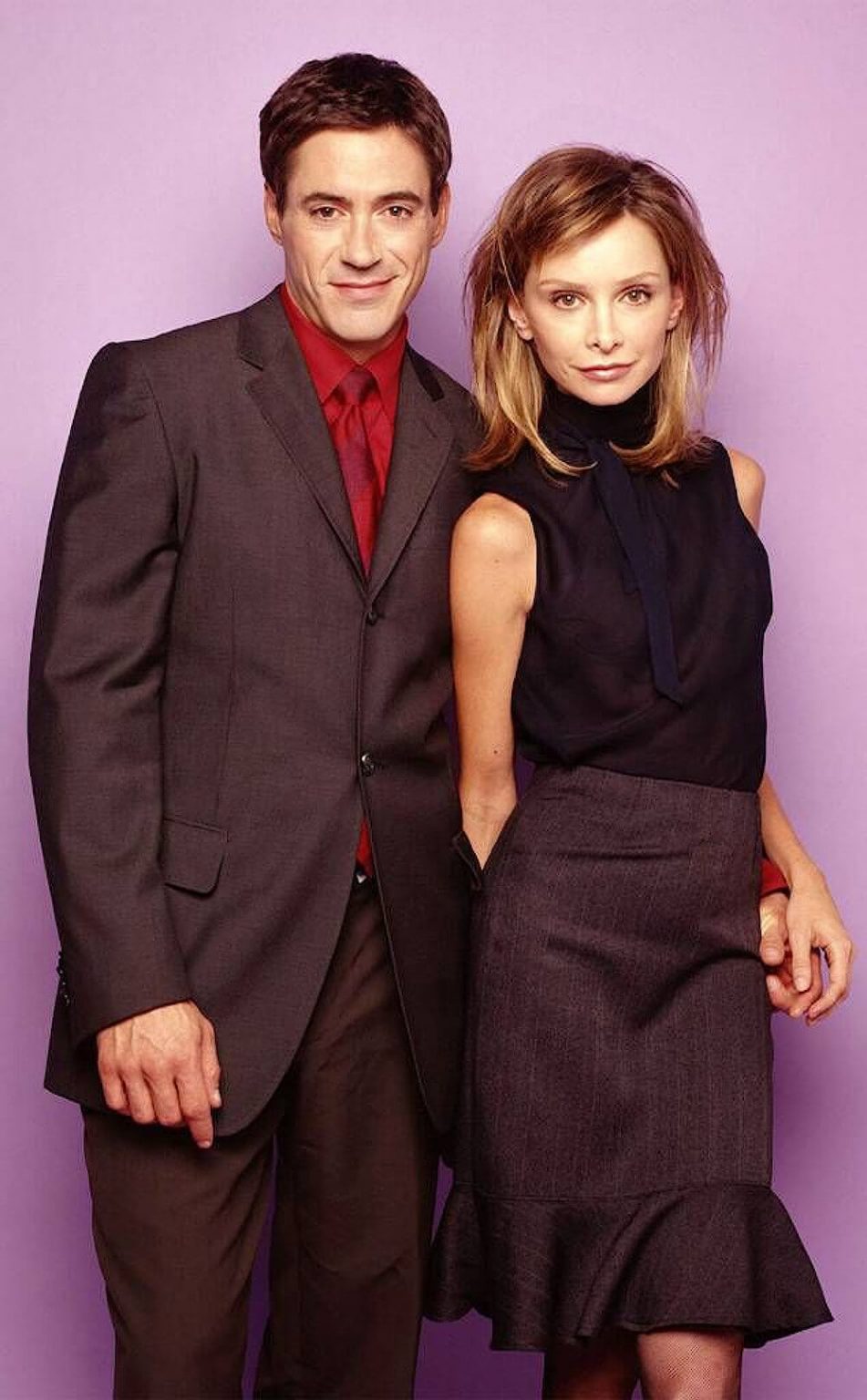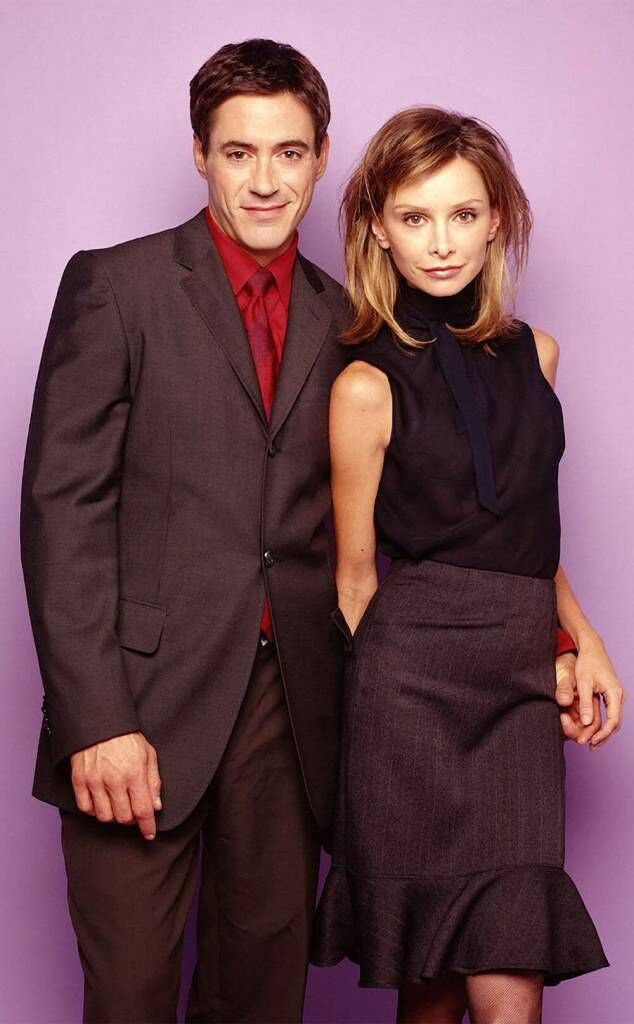 The two were rumored to be together when Robert starred in Ally McBeal. He and Calista were co-stars before she was married to Harrison Ford.
However, their romance was never confirmed, despite being Robert's main cause to get divorced. Robert himself never seemed to mention her anywhere. Well, I guess it was only him and Deborah who knew the truth.
A Brief Relationship that Bloomed on Set with Marisa Tomei
Another series of Robert Downey Jr. had a brief romance with his co-star. This time, it was with Spider-Man actress Marisa Tomei.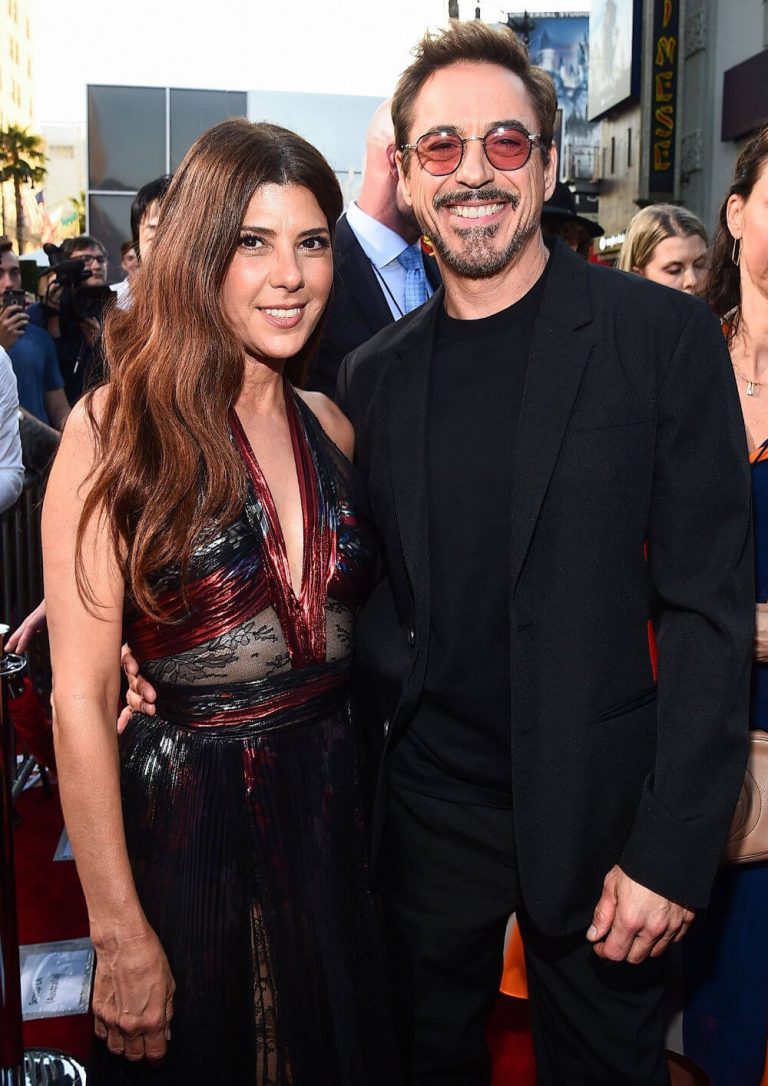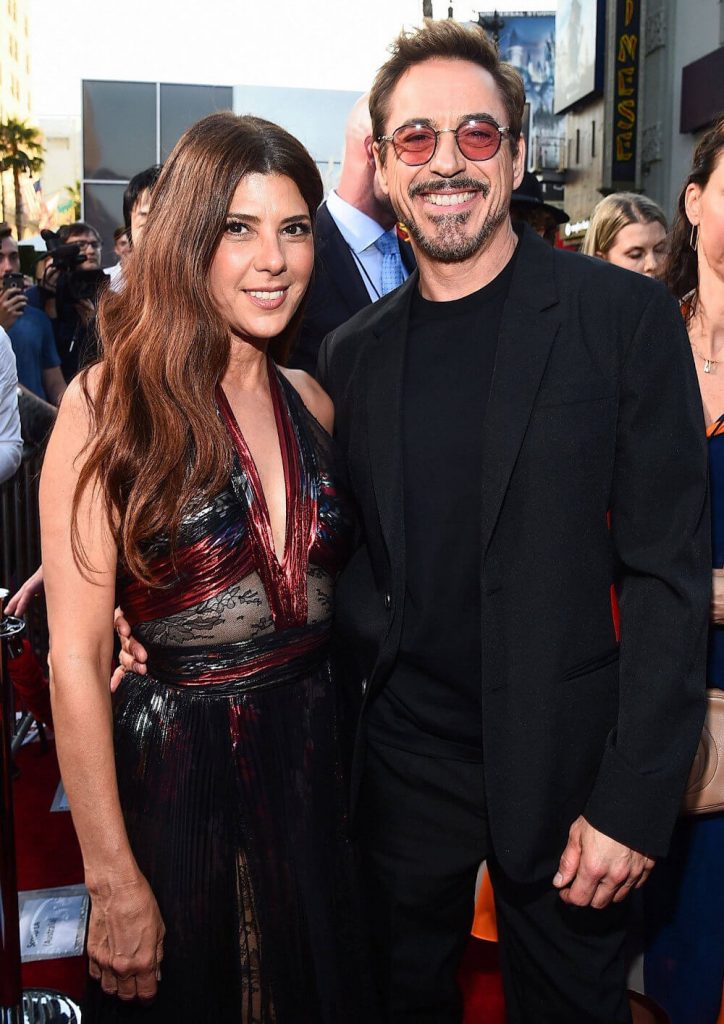 The two were costars in Only You, back in 1994. They met on set and developed an instant attraction toward each other.
However, they didn't last long. Their relationship only lasted for a few months, and that was it. Years later, they met again in Spider-Man, but the spark was no longer there.
Robert was already married to Susan when they met again, and it seems like Robert didn't want to repeat the same mistake from his first marriage.
The Relationship with Sarah Jessica Parker Ended Due to Robert's "Bad Choice" in Life
If you guys think Robert Downey Jr. is so handsome and charismatic in his fifties, let me remind you that he was also THAT hot thirty years ago. As proof, he dated Sex and the City actress Sarah Jessia Parker for nearly eight years.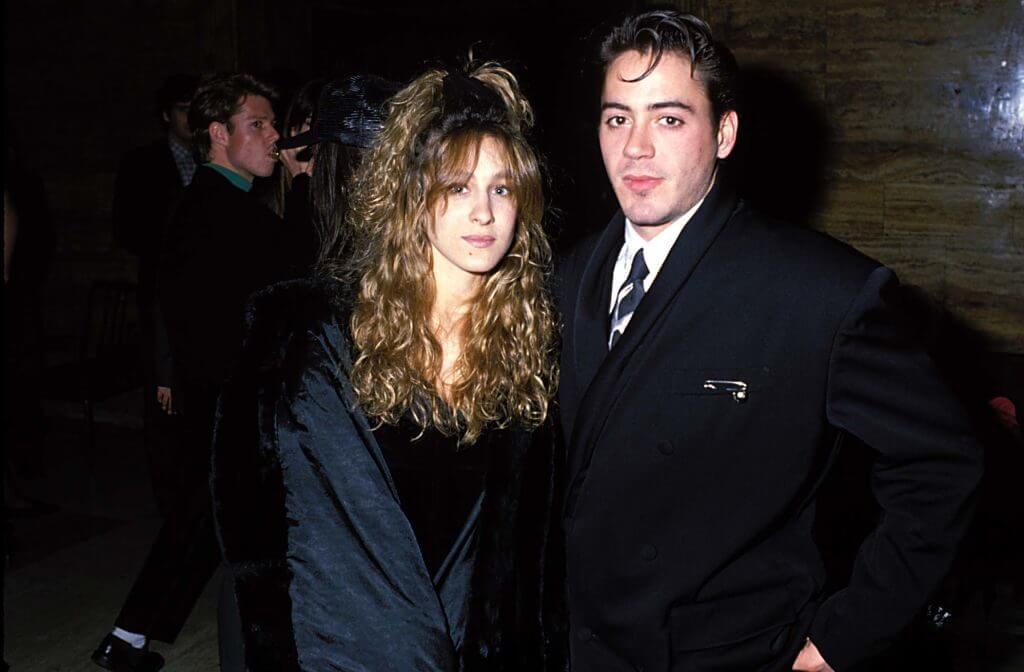 The two also met on set when they starred together in Firstborn. After only two months of dating, the pair quickly decided to live together in Los Angeles.
However, their relationship ended because Robert made several "bad choices." It had something to do again with Robert's involvement in drugs and reckless lifestyle.
Robert himself admitted that Sarah was trying her best to make him a better person. Still, he couldn't understand it better. He took the bigger blame on him and said that the relationship disintegrated whenever he made a bad choice.
But, surprisingly, Sarah described her relationship with Robert as the most "adventurous" and "important" part of her life.
At present, Robert and Sarah continue to become friends, and Robert even met Sarah's husband. Robert stated that he has a lot of respect for Sarah and her husband.