Miranda Cosgrove Boyfriend 2023: Who is She Dating Currently?
Miranda Cosgrove hasn't revealed any plans for settling down anytime soon.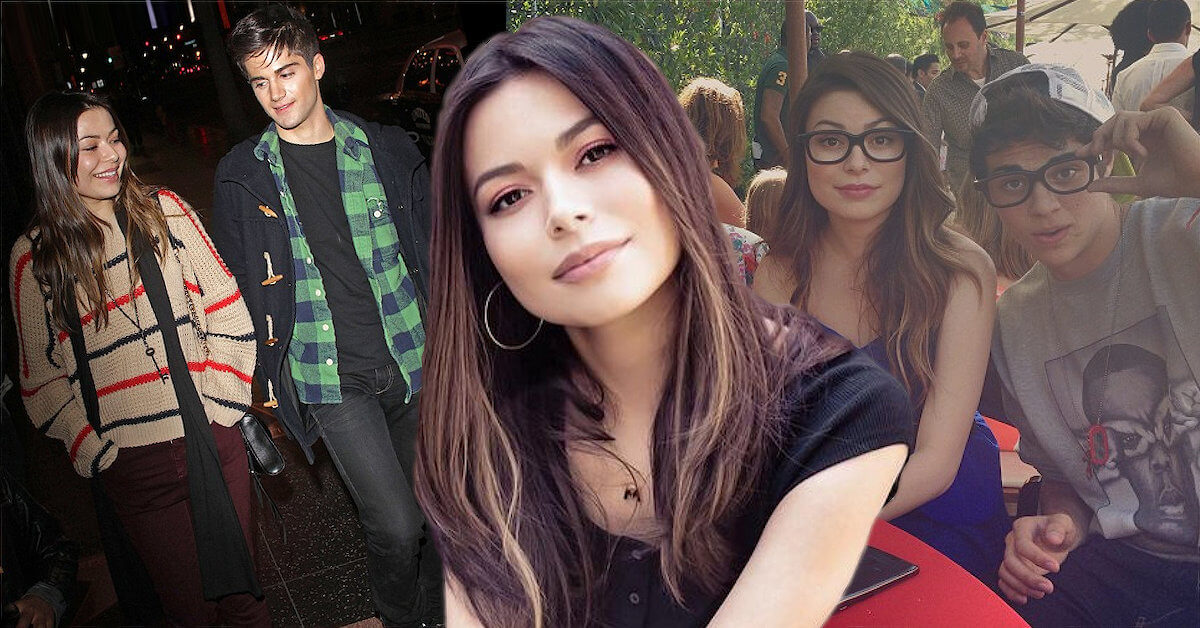 We witnessed many of our childhood sweethearts growing up, but we couldn't seem to forget how they fill our childhood dreams and memories. iCarly and Drake & Josh are examples of how awesome Nickelodeon had made us feel back then.
One of the actresses that stands out in both of those movies is Miranda Cosgrove, who portrayed Carly Shay in iCarly. She is not only an actress but also a prominent singer.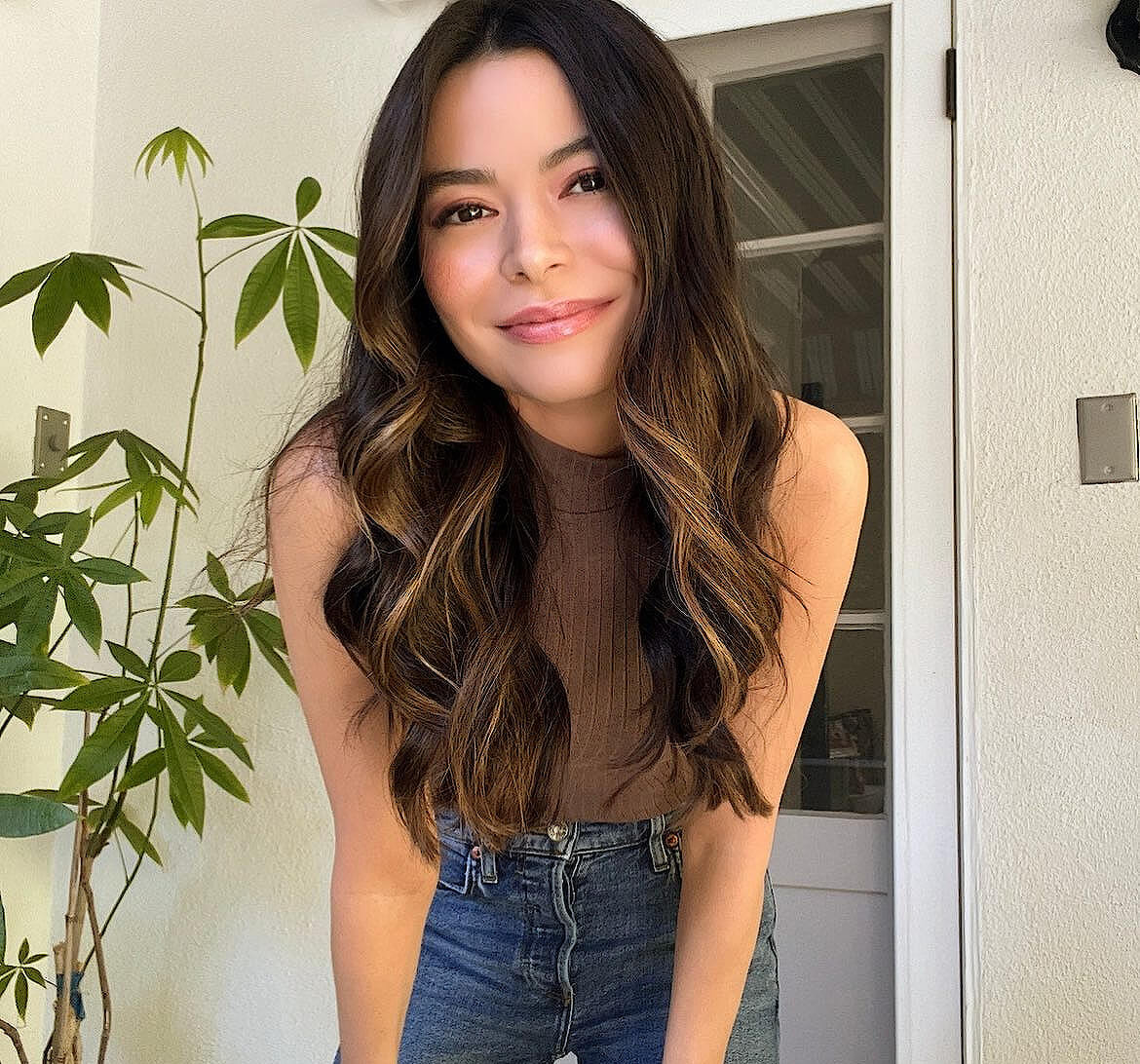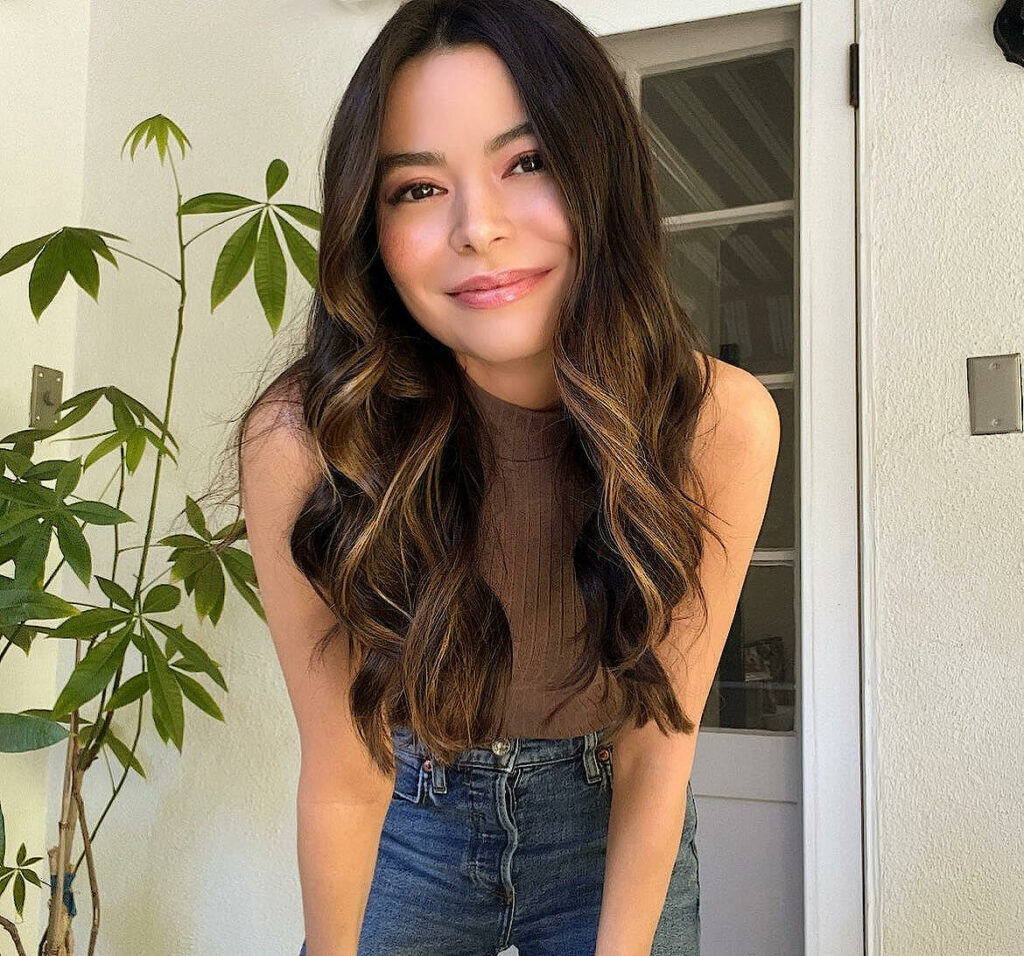 What's more amazing is that she was featured in the Guinness World Records as the highest-paid child actress of 2012. 
Does Miranda Cosgrove Have a Boyfriend?
Miranda's prominence didn't stop in her career only but also in her relationship. She has an A-list of boyfriends. With all the things that she has to offer, we can exactly know why.
However, Miranda's latest relationship was already a long time ago, which was in 2013. It is hard to imagine an actress like her being single for almost a decade, but the truth says so. Or, maybe she decided to keep her beau under the wrap?
The reason for her long hiatus in the relationship might have to do with her going to college. She became a student at Southern California University, majoring in Psychology, which she wouldn't expect to fall in love with before.
Since then, she has devoted all of her attention to her education. But, it's also possible that she wanted to experience living away from the spotlight for a while.
Fans Can't Move on from Miranda's Relationship with Noah Centineo?
Miranda's relationship in 2013 was with To All the Boys I've Loved Before, Noah Centineo. Just like Miranda, he is everyone's favorite. Noah often plays a shy and sweet teenage boy who fell in love hard, and it is hard not to fall in love with him, too.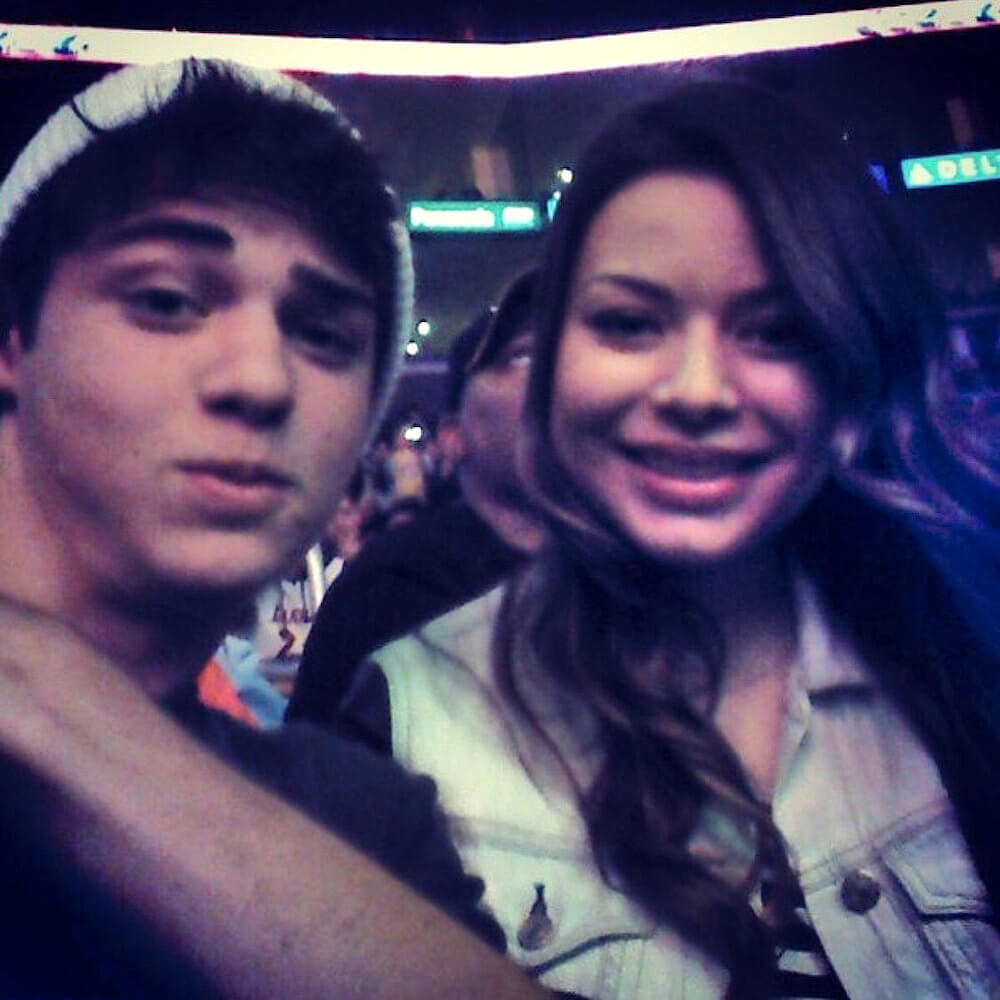 In April of that year, Miranda Cosgrove and Noah Centineo were seen attending a Lakers game and acting way too comfortable with each other. A month later, the iCarly actress posted an Instagram pic of her and Noah coming to the Despicable Me 2 premiere.
Even though that was pretty much the only source we could get for their relationship, their fans recalled that again in 2020 by saying on Twitter, "okay, how am I just finding out that Miranda Cosgrove and Noah Centineo dated in 2013?". Of course, that tweet was also followed by their pictures, and it got hundreds of likes.
Some people also expressed their shocked and "OH WOW" moment on the tweets' replies section. We can see that some of them commented, "CURSED," "WHOA," and "I'm SHOCKED."
Their fans couldn't seem to move on from the relationship, and neither could we.
Miranda has been in the spotlight for quite some time, but that doesn't make her want to post or reveal anything about her personal life. Despite our previous expectations, Miranda is very secretive about her love life and never really confirmed anything the media told her fans. Her relationship with Noah Centineo was no exception.
It won't hurt us if this iconic duo considers getting back together again. We would be very thrilled if that happened! But, unfortunately, it is less likely to happen because Noah has dated several famous names since 2013, such as Anastasia "Stassie" Karanikolaou (Kylie Jenner's best friend), Alexis Ren. He was even rumored to be with Lily Collins!
Even though they didn't rekindle, their very brief relationship was enough to be grateful because they were absolutely a perfect duo and a perfect icon for our childhood crushes.
On Having Relationship with Demi Lovato's Ex-Beau, Max Ehrich
Before Noah Centineo, Miranda was rumored to be Demi Lovato's ex-lover, Max Ehrich. Yes, Demi Lovato, you guys didn't hear it wrong.
Her closeness with Max started before he met Demi, though. It happened in 2012, but it was reported to be a very short relationship.
Max and Miranda met when he became a guest star on an episode of iCarly. The rumor started when some paparazzi caught them hanging out together, and their relationship seemed to develop outside of the movie set, too.
Even though Miranda referred to Max as "just friends," it was hard to believe so. Everybody knew already that Miranda would never admit anything (except her three years' relationship with Nat Wolf).
But, it wasn't fair to dismiss her saying that. If Miranda said that she and Max were just friends, we better believe it and take her word seriously. 
Miranda wasn't the only one that denied the rumor. In his interview with Access Hollywood, he stated, "We are really good friends. We are. We are very young. Why be tied down?"
But, some pictures that the paparazzi took told a different story. The duo was caught strolling around in the evening through Hollywood in November 2012. They wore casual outfits with warm layers.
Miranda wore a baggy beige striped jumper with cranberry-colored trousers and paired with black boots. Meanwhile, The Young and the Restless actor wore a green plaid shirt, black parka, and grey jeans paired with sneakers.
That was the only time we saw them hanging out, though, and after they dismissed the rumor, they weren't seen together in public ever since.
Nat Wolf is Miranda's Biggest Heartbreak and Most Memorable Boyfriend
Miranda Cosgrove had addressed in her interviews several times that she only had a serious relationship once in her life, and it was with the Paper Towns actor, Nat Wolf.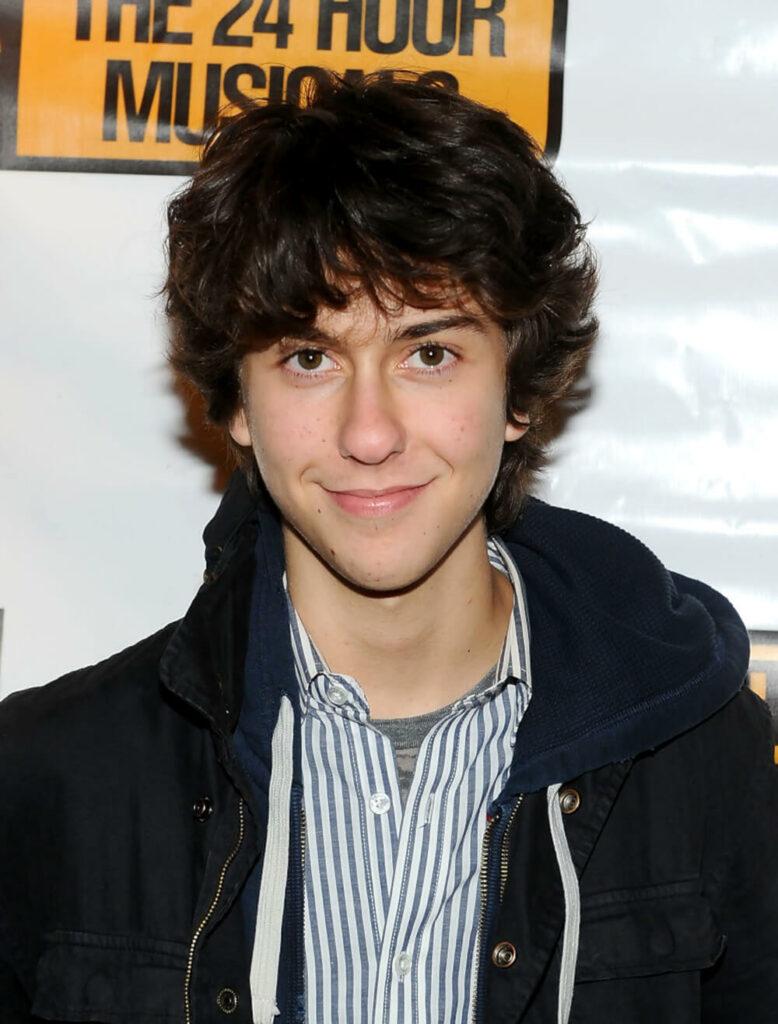 He is a pretty multi talented guy because he was also composing the music for The Naked Brothers Band. 
"I've only had one serious boyfriend, but we dated for three years," Miranda said to Seventeen in 2011.
"We broke up not that long ago. He's the one guy I really, really liked. People say they have that one person they never forget – I feel like that. So even though we don't talk too much anymore, he'll be the one who got away." Awe, so finally Miranda spoke up about her relationship and personal life!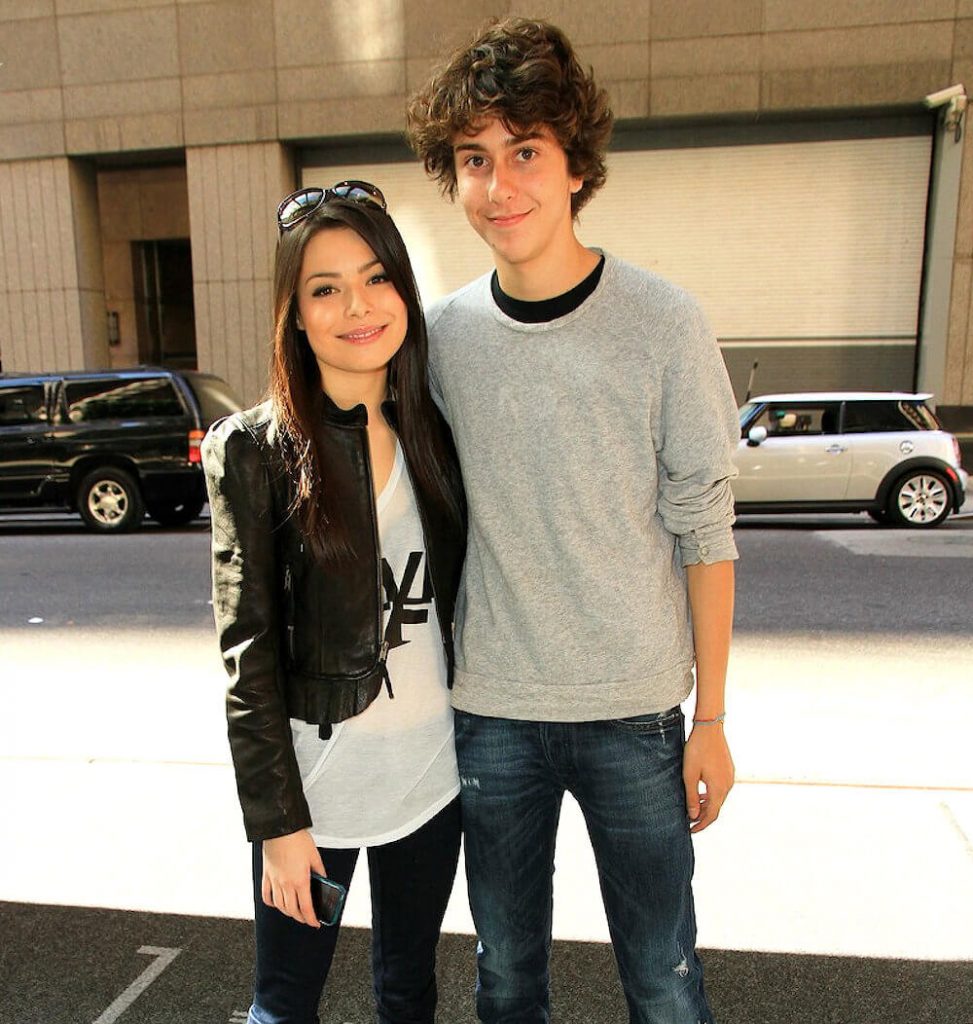 As Miranda mentioned before, her relationship with Nat stayed for three years long. It was from 2008 to 2011. Miranda didn't lie when she said Nat was the person she could never forget. Before meeting Nat, she couldn't quite understand how some people had a hard time moving on from a breakup or how a romantic relationship could mean so much for some people.
"My two best friends have gone through breakups that were really hard, and I remember thinking, 'How could this be so hard and important to them?' Literally, for months, they were really upset, and they couldn't get over it," if only she knew that she was about to experience that exact moment in no time.
"And now that I've been through it, I totally understand. It was really hard," Miranda added wholeheartedly.
After breaking up with Nat, Miranda recalled how "funny" she felt when he tried hanging out with other guys when she hadn't fully moved on from Nat. At this point, we all can definitely relate to her.
However, she didn't reveal the reason why the relationship didn't work out. She only described how much her time with Nat meant for her and how hard moving on from the breakup was. Poor Miranda, we hope that there weren't any big fights and bad blood that caused them to break up.
One good thing that remains, Miranda and Nat were still talking to each other after the split, though it wasn't as intense as when they were still a couple.
Well, at least they didn't act like strangers and spread hate comments about each other on social media and their interviews (I'm pretty sure you guys thought about a certain celebrity when you guys heard that, LOL).
Hanging Out a Lot with David Archuleta after He Appeared in iCarly
One more rumor before Miranda had her biggest heartbreak: The American Idol singer, David Archuleta. He made a guest appearance on iCarly in July 2009.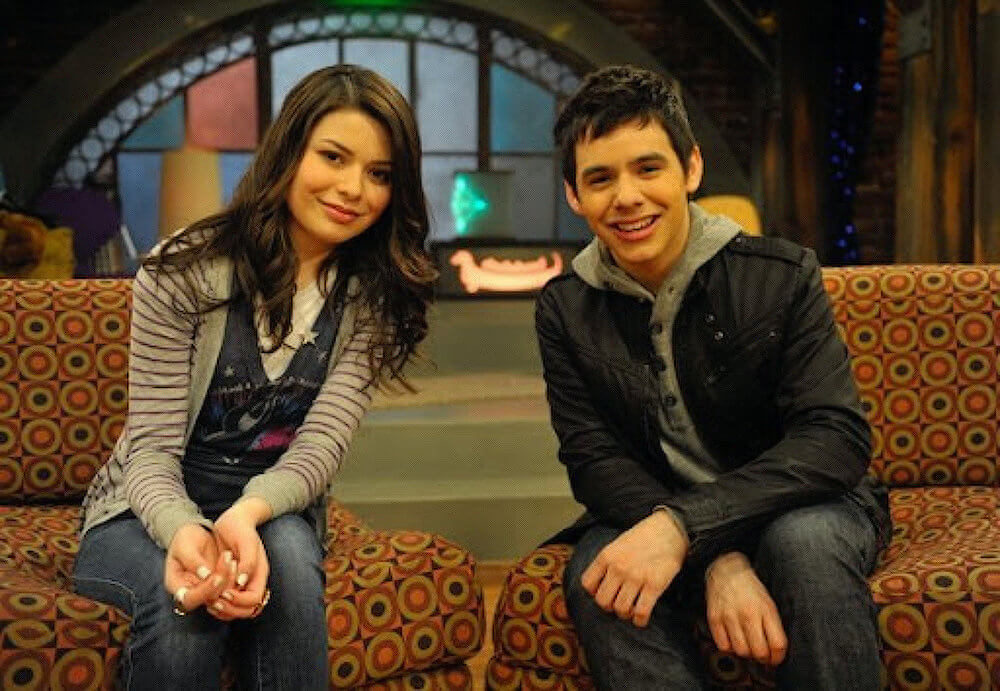 The rumor didn't start with nothing. Some media witnessed them hanging out a lot outside of the set, and some fans also claimed to see them. However, it wasn't clear whether or not David and Miranda were a couple in real life.
She had just risen to her fame at that time, and she was still very young at that time. Neither David nor Miranda ever spoke about this. So, it is safe to argue that it was a mere rumor (at this point, we're not even surprised anymore.)
Another Serious Relationship that Lasted for More than One Year with James Maslow
The first famous relationship that Miranda had was with Big Time Rush star James Maslow. It wasn't bad for her first time because the relationship was reported to stay for nearly two years: from March 2007 to February 2009.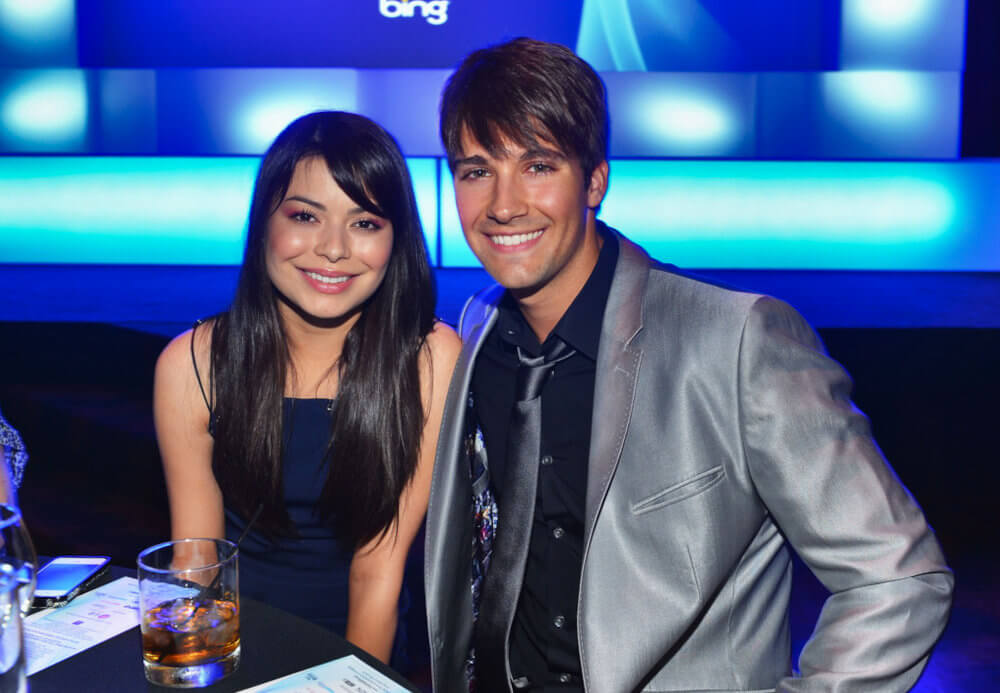 This time, Miranda actually admitted it. So, Miranda's official relationship only consists of James Maslow and Nat Wolf. Other than that, it was all rumors that either she never speaks about or she denied it directly.