Meg Ryan Boyfriends: Why She Has Decided To Try Her Luck In Dating Non-Celebrities?
Meg Ryan's past relationships with this extensive list of boyfriends and dating history.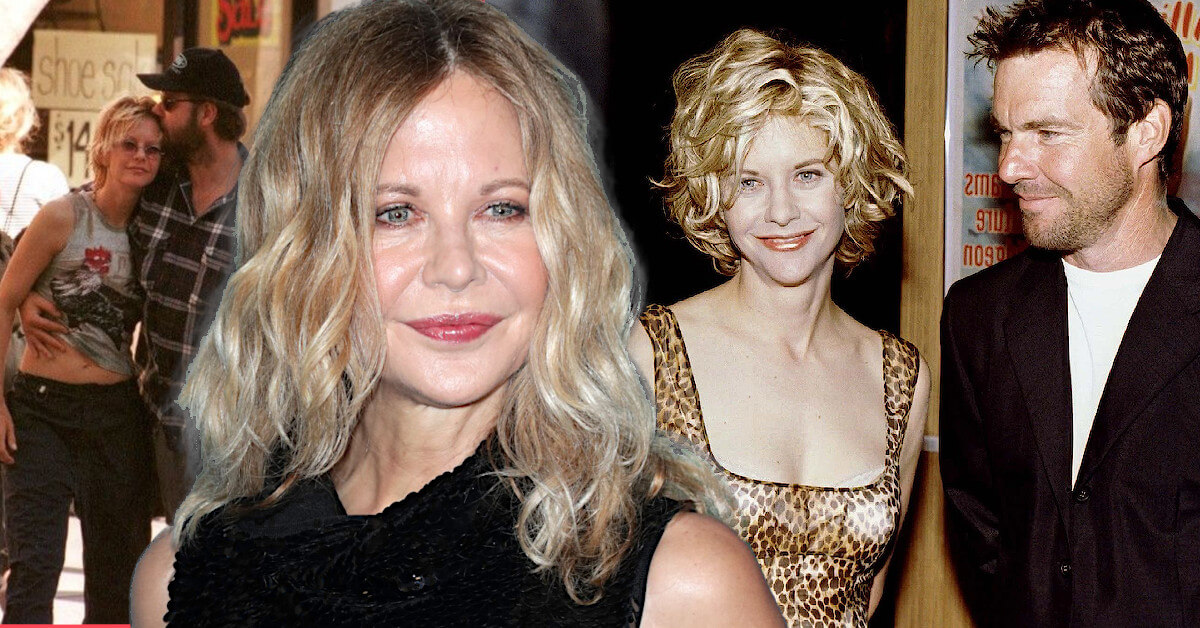 Since her peak popularity in the 1990s, Meg Ryan's life has been an exciting topic for the public. From her relationship and subsequent divorce from Dennis Quaid, her affair with Russell Crowe, to her failed engagement with John Mellencamp, Meg Ryan's romantic relationships never fail to attract the public's attention.
If her relationship piques your curiosity, we have compiled a comprehensive list of Meg Ryan's past lovers.
Who Is Meg Ryan's Current Boyfriend?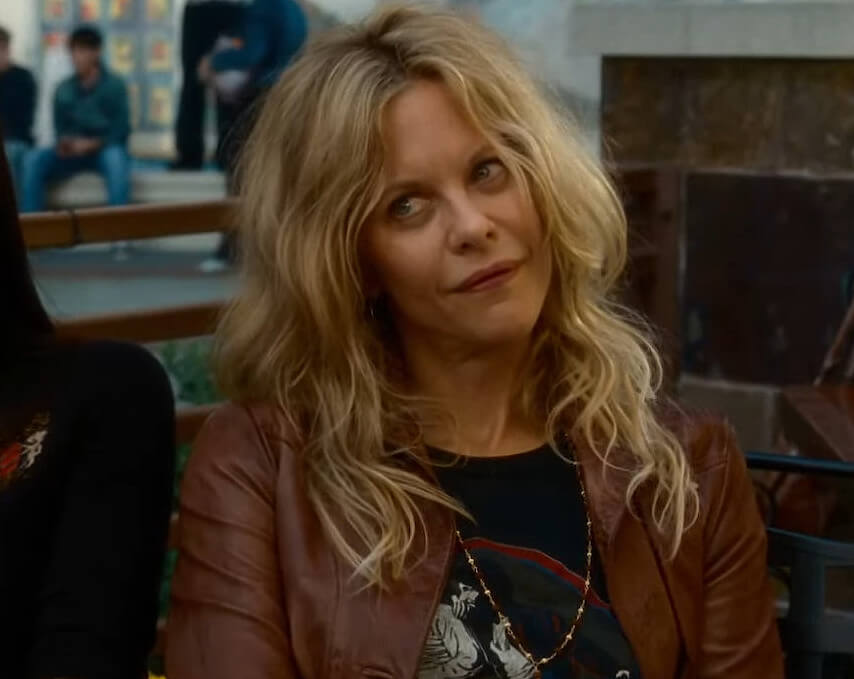 As one of Hollywood's most legendary actresses, Meg Ryan is no stranger to dating fellow celebrities. However, with how their relationships continuously crash and burn, Meg has now decided to try her luck in dating non-celebrities!
According to OK Magazine, the actress is determined "on meeting someone who isn't part of the whole Hollywood scene."
"Meg realizes she wants a normal, low-key relationship with someone far from the spotlight," a source revealed. "Meg knows what she wants, and she's going for it!" the source added.
While it has yet to be known whether Meg has finally found her dream man in a certain Regular Joe, she seems content in living her life and letting it run its course. Hopefully, we'll hear good news from her soon!
Why Did Meg Ryan Call Off the Engagement with John Mellencamp?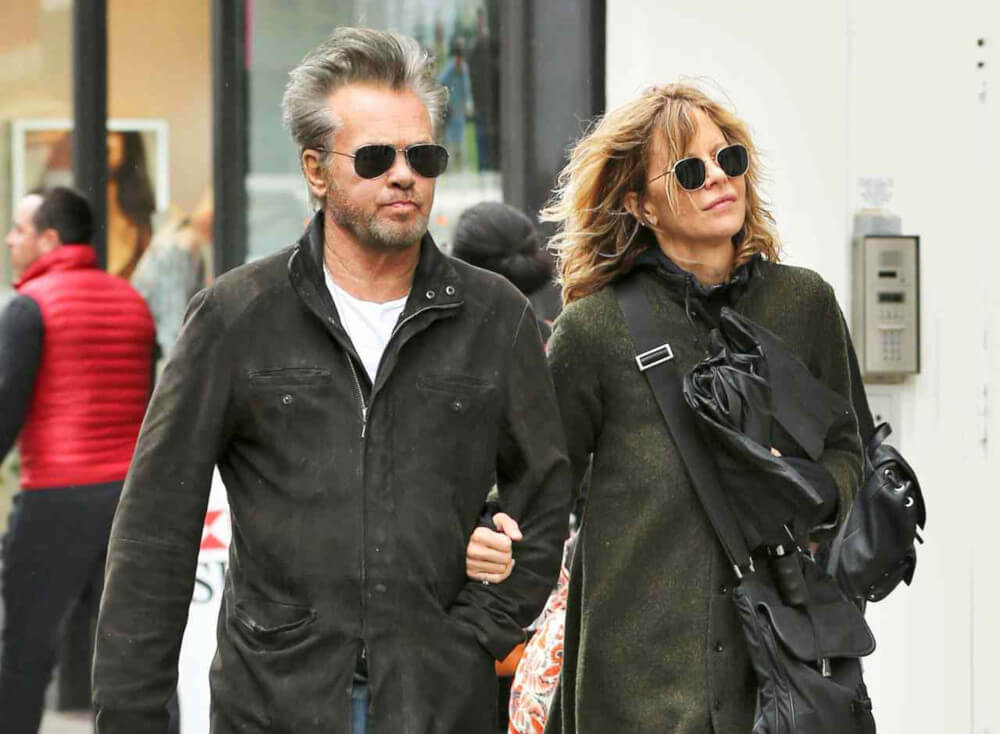 In 2011, Meg Ryan caused quite a stir after being spotted having a coffee date with rockstar John Mellencamp.
Despite being their first time being seen together, a source claimed that Meg and John have been seeing each other since 2010, several months after John divorced his then-wife, Elaine Irwin.
Throughout their relationship, the couple has been strolling around New York, where Meg lived before moving to Montecito to get closer to her beau. This decision was a big thing, considering that John has shared with Rolling Stone that he's "too sensitive" to live in New York.
The distance and the seemingly one-sided effort to keep seeing each other on Meg's part was why the pair ended their relationship in 2014. However, Meg and John reportedly reconciled their romance in 2017. This news came despite John's past confession that Meg hates him.
"I think it's because I'm a child," the rockstar shared with Howard Stern. "Every bad thing that a fella can be, that's me," he added.
Against all odds, John got down on one knee and proposed to Meg in 2018, to which she said yes. Unfortunately, the bliss was short-lived, as Meg called off the engagement a year later.
A source disclosed that her decision came after Meg realized that their relationship "wasn't healthy" and "exhausting for her to deal with."
Did Matthew Perry Use to Be Meg Ryan's Boyfriend?
If you've read Matthew Perry's controversial memoir, you might have thought this was another confession in the book. Well, while it might be, dating rumors involving Meg Ryan and Mather Perry have been around since 2007!
The rumors circulated after a source disclosed that Matthew had been a regular guest at Meg's notorious Bel-Air mansion. Moreover, the source claimed that Meg "had the gates open, just waiting for him" most of the time.
Another source also shared that the rumored couple was seen multiple times at The Brentwood, where they sat "in a dark corner booth" and had the waiters turn down the light on their table!
Neither Meg nor Matthew said anything about these rumors, and surprisingly, Matthew also didn't address it in his memoir!
How Long Did Meg Ryan and John Cusack Date?
If Meg Ryan once was the film director's favorite to play the leading lady in rom-com movies, then John Cusack was her male counterpart. Even better, the pair was allowed to become the ultimate on-screen lovers through the 1997 animated movie Anastasia!
A decade after the movie was released, an episode of the You're Wrong About podcast revealed that Meg Ryan and John Cusack were dating in 2007.
While both parties didn't address this rumor, fans felt like their perfect chemistry with Anastasia made sense now that the nature of their real-life relationship had been revealed.
When Did Meg Ryan Date Ex-Boyfriend Russell Crowe?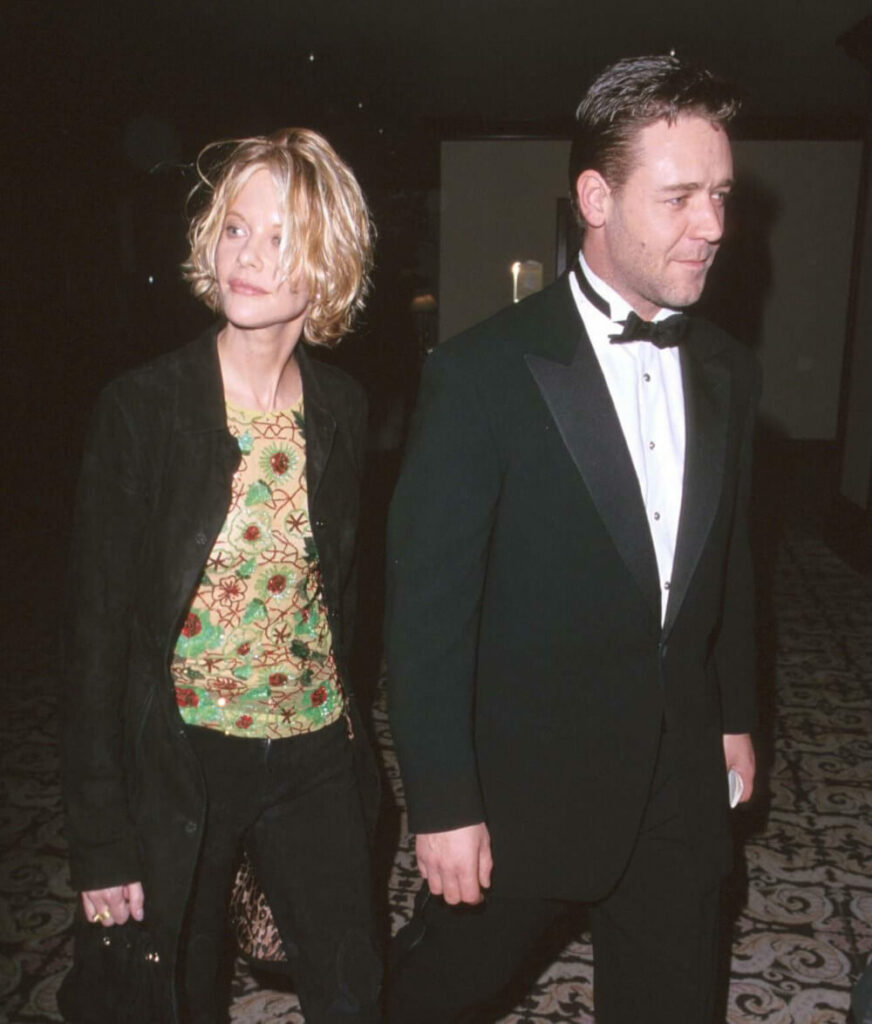 Meg Ryan's relationship with alleged ex-boyfriend Russell Crowe might be the beginning of her downfall. I mean, the actress has long been painted with a lovely girl-next-door image, and suddenly she was involved in a scandalous affair with Russell while she was still married to Dennis Quaid!
Meg and Russell first met on the set of Proof of Life, where they portrayed on-screen love interests. Their chemistry and romantic attraction also trickled into their real life, as Meg and Russell were spotted nuzzling each other in London while filming was underway.
When the affair was followed with reports that Meg and Dennis decided to separate, it's fair to say that the public was convinced that Meg and Russell were to blame.
Inside Meg Ryan's Rocky Marriage with Dennis Quaid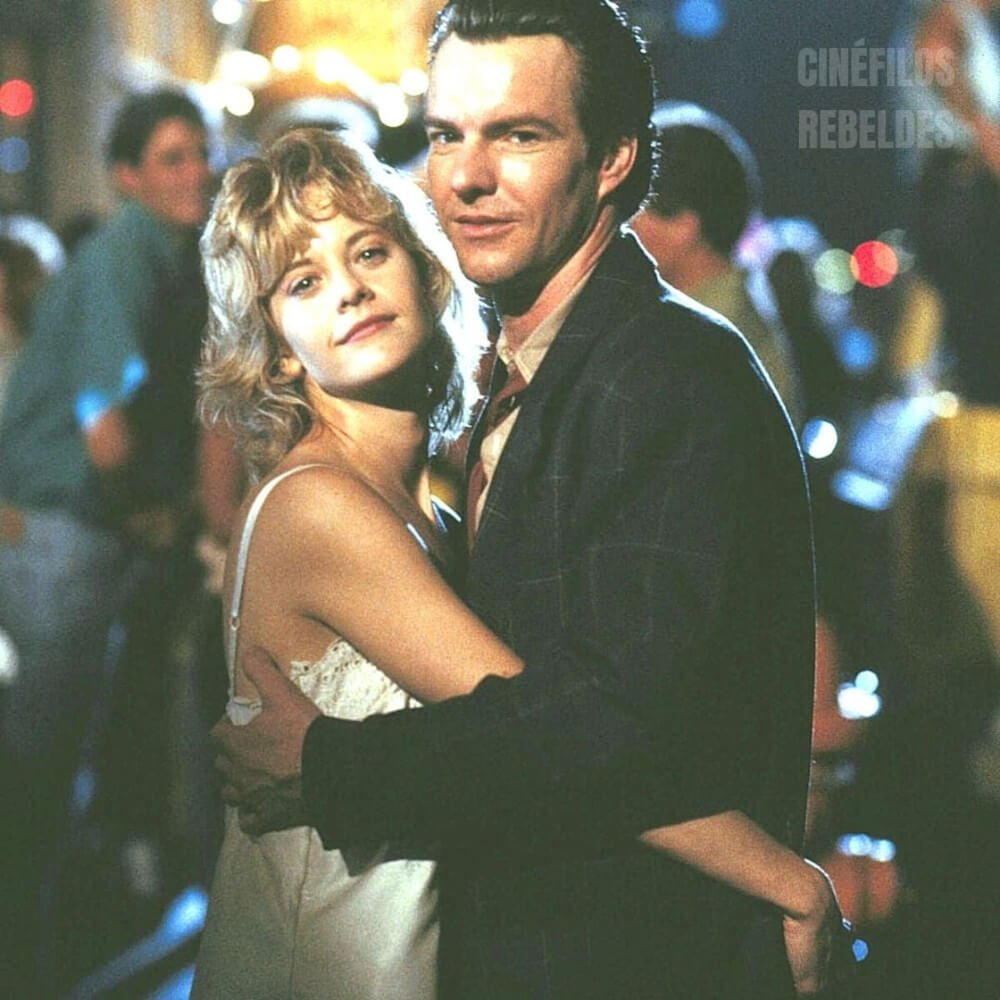 First met on the set of the 1987 movie Innerspace, Meg Ryan, and Dennis Quaid used to be everyone's favorite on-screen couple! They were again reunited in D.O.A. and Flesh and Bone.
While kids from this generation were ecstatic to know that Tom Holland and Zendaya were also dating in real life, imagine the same reaction from the 80s kids when Meg and Dennis announced they were getting married!
The couple got hitched in 1991 and welcomed their son, the up-and-coming actor Jack Quaid, a year later. Unfortunately, what seemed like the perfect love story got so much trouble behind closed doors.
In 2000, Meg reportedly was involved in an affair with her co-star Russell Crowe after they were seen being a tad bit too touchy for castmates. Shortly after the rumors circulated, a source claimed that Dennis "was devastated" and "almost started crying."
A year later, the couple announced their separation, which was finalized in 2001. Shortly after, several women began to speak up and claimed that Dennis was "touching them and grabbing their butts."
These incidents happened on the set of Any Given Sunday in 1999, meaning that Dennis was the first to become unfaithful and destroy his and Meg's marriage.
In 2006, Meg shared with Oprah that her marriage to Dennis was "very unhealthy" and that she "should have left much earlier." Two years later, she also revealed in an interview that Dennis had been cheating on her "for a long time."
In this interview, she set the record straight and claimed that "Russell didn't break up the marriage."