Who is Paul Rudd Wife? All The Detail About His Love Life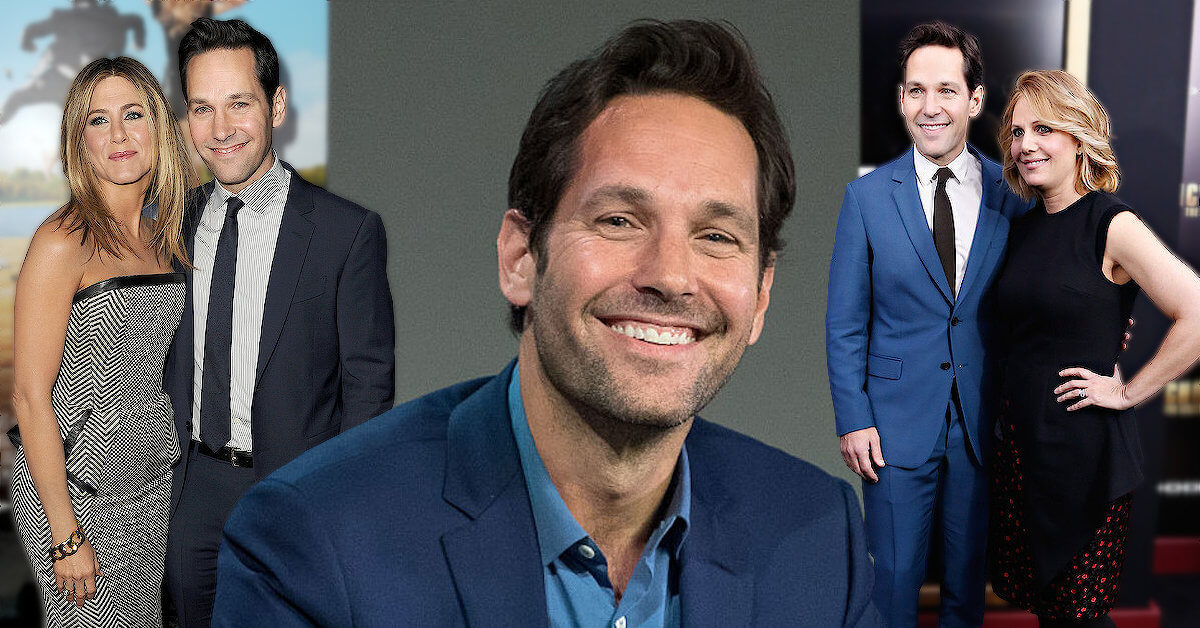 Paul Rudd is an American actor, screenwriter, and producer. His career as an actor started in 1992. He graduated from the University of Kansas and the American Academy of Dramatic Arts. His acting career started in 1992.
His first role was in the television drama Sisters. Later, he appeared in movies such as Clueless, where he got his recognition, Halloween 200 Cigarettes, Ant-Man, and many more. In 2015 Paul Rudd received his star on the Hollywood Walk of Fame alongside many other Hollywood stars.
Paul Rudd and His Wife Julie Yaeger Love Story
Paul Rudd's wife is Julie Yaeger. She is best known as a producer, former publicist, and screenwriter. Paul and his wife Julie Yaeger met while he was auditioning for the film Clueless.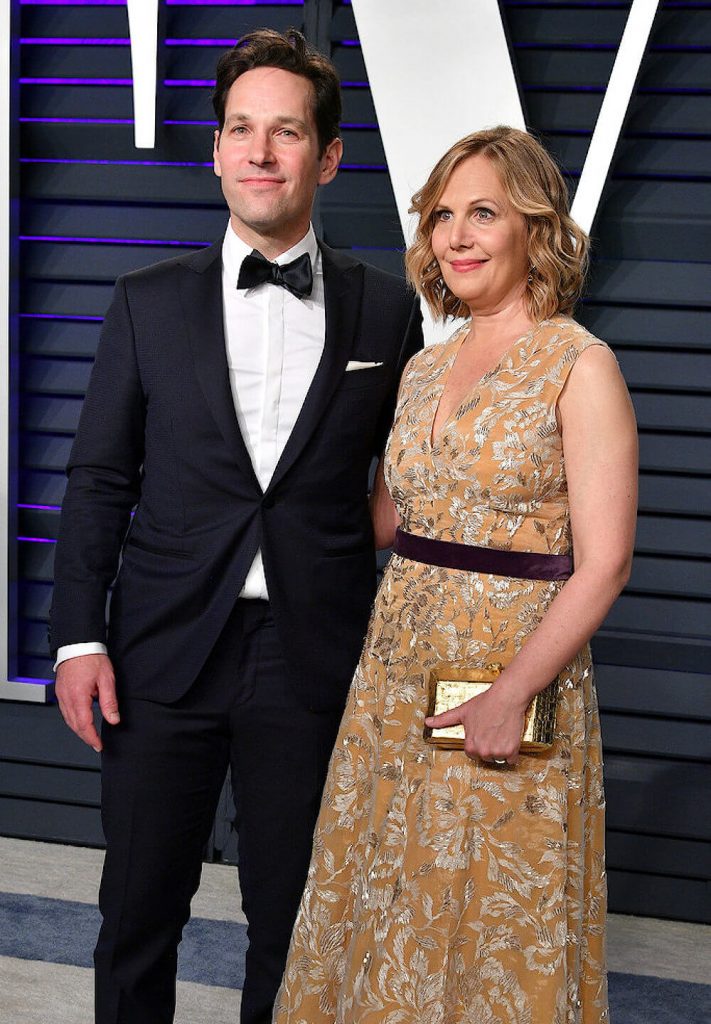 Because Rudd had just moved to New York and did not know anyone there, he invited Julie for lunch as they met in the publicist office where Julie was working. After friendly lunch, their friendship grew up into a romantic relationship.
After 8 years of dating, the couple decided to step another step into their lives and tight the knot. So in 2003, on February 23, they had a ceremony with only family and closest friends alongside.
After a couple of years, in 2006, Paul and Julie welcomed their first child. They named their son Jack Sullivan Rudd who is a teenager now.
He is a huge fan of football and never misses the game. However, he is famous only because of his famous parents. Their second child was born in 2010, and the couple named her Darby. Paul's and Julie's marriage long-lasted 3 decades already, and it looks like they are still happily married.
Although the couple keeps their family life very private, they do not show their children to the world or find them on magazine covers.
Paul Rudd and Jennifer Aniston
In 1998 Paul Rudd and Jeniffer Aniston starred in the romantic comedy-drama film The Object of My Affection. The main character Nina takes a gay man to live with, who begins to feel romantic feelings for him. When she finds out she is pregnant, she decides to raise the child not with her child's father but with the best gay man friend.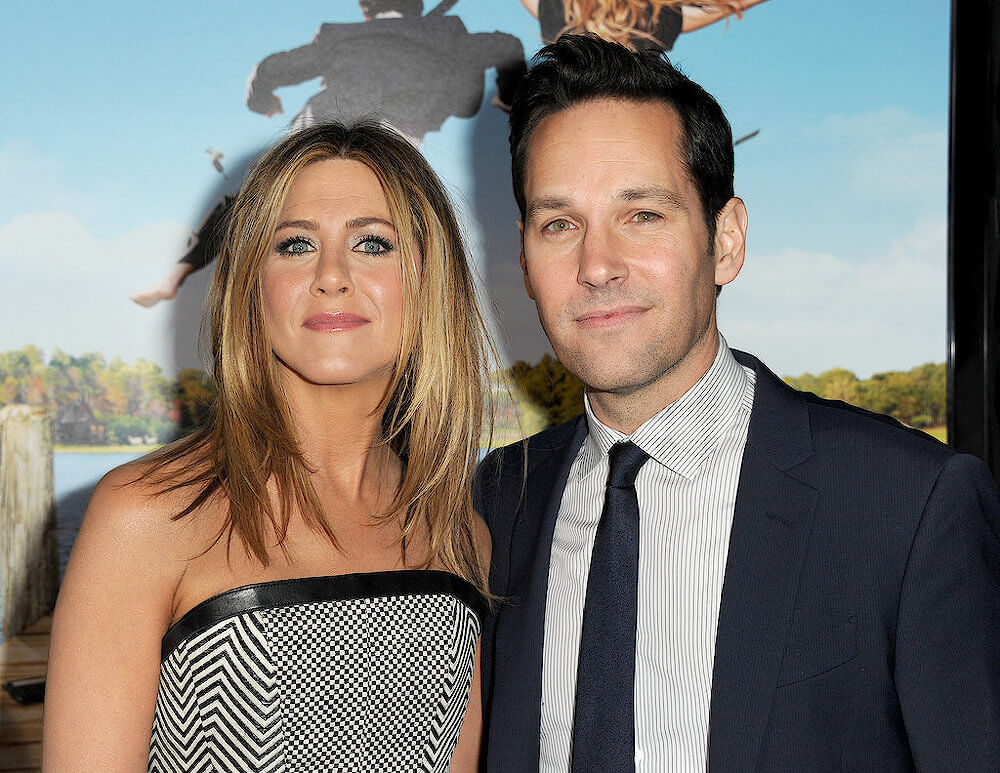 Jennifer Aniston and Paul Rudd played well alongside each other and had great chemistry, so many film lovers started to guess if romantic feelings appeared in their real life? Even it was many speculations, their dated only briefly and remained just friends.
He said: "I remember being a kid and walking this boulevard and reading the names and thinking about what so many other millions of people thought about, which is, you know, 'Who's that?'".
In 2012 they got on film again as a married couple in the film Wanderlust. In the film were some romantic scenes, so when they been asked how it felt about the kisses, Aniston responded: "Nah. I've kissed him for years," to which Rudd added:" We've made out for decades.".
Interesting Facts About Paul Rudd
Paul Rudd was born in the USA. However, both his parents are British. In 2017, he learned about his family heritage while filming an episode of Finding Your Roots that his mother and father were second cousins.
After Paul heard about it, he responded: "Which explains why I have six nipples," "Does this make my son also my uncle?".
Everyone knows American television situation comedy Friends and famous actors who played leading roles. Also, many other famous actors made appearances, such as Brad Pitt, Anna Farris, Danny DeVito.
Paul Rudd appeared in seasons 9 & 10. He played Phoebe's boyfriend Mike and later husband in Friends. Rudd was very excited to be even a small part of Friends that he even said to The Independent in 2013 " I'd been a working actor for some 10 odd years, and I just knew that doing just one episode of Friends, more people were going to see that than everything that I'd ever done, combined, times a billion."
However, Rudd was not in Friends reunion, in 2021 because of timing as HBO director said:" Well, we couldn't have everybody on, because it's only an hour and 45 minutes.".
Quite often, you can see Paul Rudd in romantic comedies, but he never wanted to be just a comedy actor. He was never a comedian or done stand-ups. He was specialized in classical theatre.
When the Ant-Man film was still in work, and nobody knew who would be a new Marvel superhero, there were a few speculations about who would be.
Two famous names appeared in the top list – Paul Rudd and Joseph Gordon-Lewitt. When the rumors have spread all around, both actors denied any information about it.