Who is Michelle Williams Husband? Facts Surrounding Her Love Life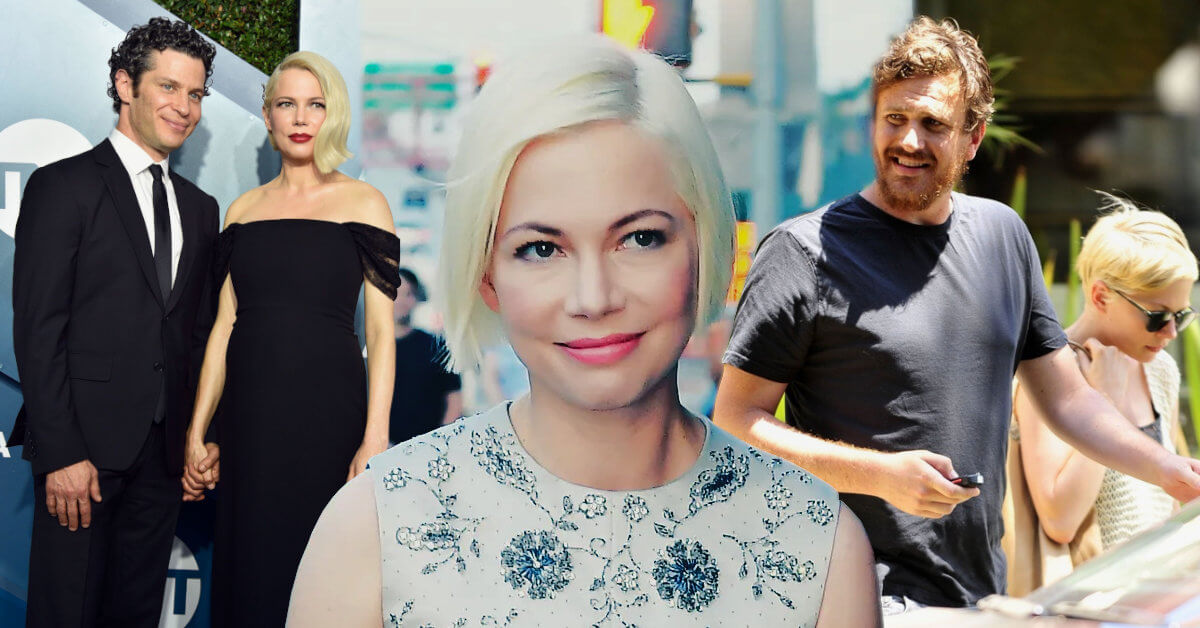 It is hardly a debate that Blue Valentine is one the most realistic movie about love. With Ryan Gosling playing a hopeless romantic man, as usual, the actress that played Cindy also got a huge recognition. Michelle Williams plays her.
Michelle's performance in Blue Valentine isn't the only time people got to see her remarkable talent. She has gained numerous accolades through her other movies, such as Manchester by the Sea, Shutter Island, and The Greatest Snowman.
Her love stories also became the headlines so many times. So stay tuned to know all of Michelle William's love stories.
Michelle Williams Husband, Thomas Kail
Though Michelle has been out and about with many men during her career as an actress, she is settled down with the love of her life now. Michelle is currently married to a theatre director, Thomas Kail.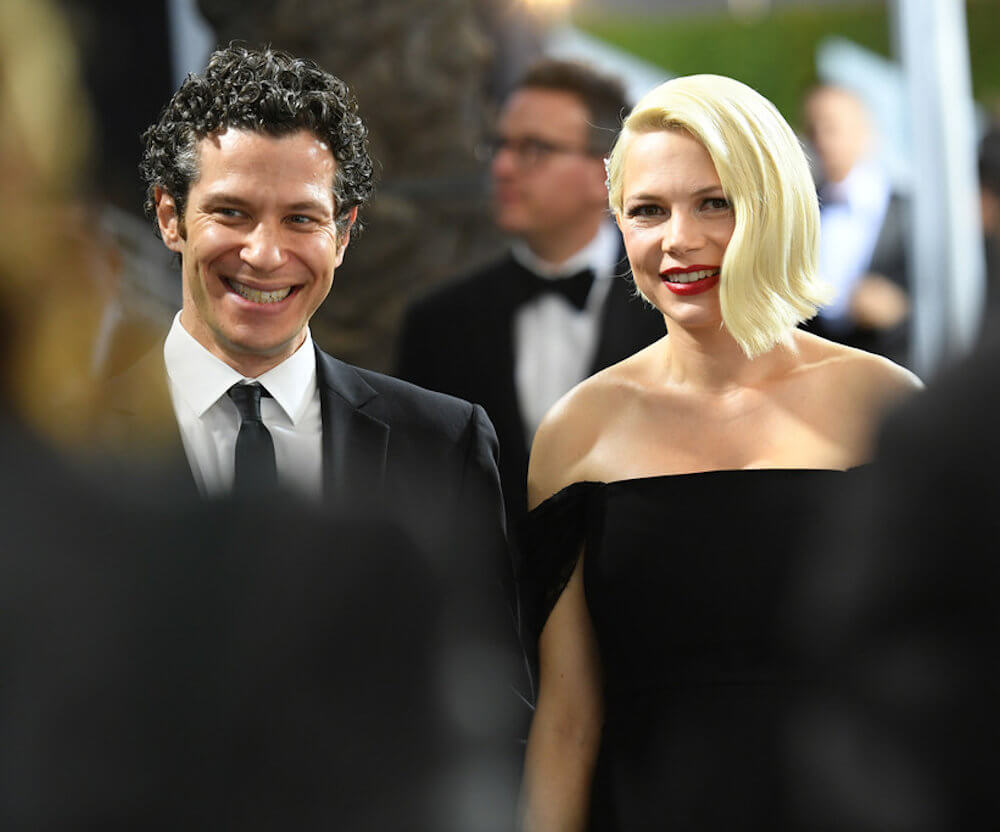 It isn't your fault if you just figured this out by now because Michelle and Thomas indeed got married in private. However, she considered it a "secret marriage" as an attempt to get away from too many media exposures.
At first, in December 2019, Michelle announced her engagement with Thomas, and everybody was shocked. Not only that, they even expected their first child together. However, it seems like they didn't want to waste any time moving into a more serious phase.
Since they seemed to move too fast, some people began to question them and even showed their disagreement toward them.
Thankfully, Thomas and Michelle weren't affected by all of the negative comments at all. The couple is still going strong, despite lots of unsolicited opinions from others. They handle that by not revealing too much information about their relationship.
Michelle didn't let people's comments get into her head too much. However, despite her and her husband's efforts to keep the relationship private, Michelle did mention Thomas' name when she gave her speech to win as Best Performance by an Actress in a Limited Series.
"Tommy and Matilda, I can't wait to come home to you."
Answering Many Questions about Thomas Kail
They got married in March 2020 and continued to live their married life under the radar. However, most of you might wonder who Thomas Kail is and how the two met for the first time?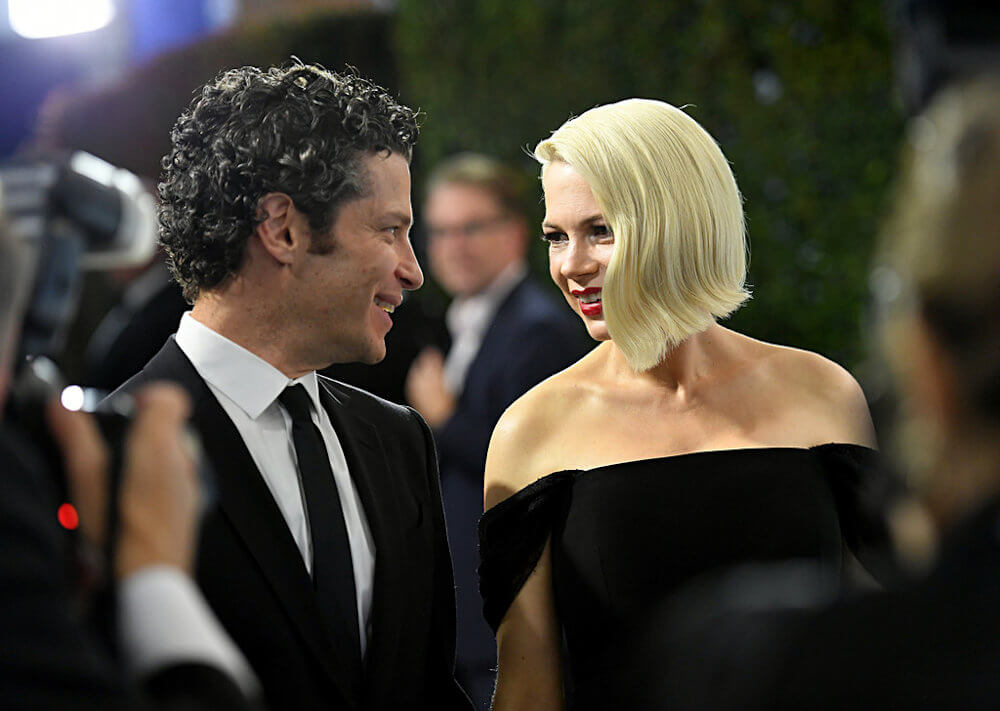 Though Thomas' name might be unfamiliar, he is a big name in the industry, and he has shown his talents in many movies.
In 2018, Thomas was nominated for a Tony Award for Best Direction of a Musical for In The Heights. And for the records, Thomas was a director for a well-known Broadway, Hamilton. And he's not only the director for that, but he also won an award from Hamilton.
Thomas and Michelle met through their mutual friend. However, it was Thomas' close relationship with Lin-Manuel Miranda that brought him to her. The married couple had their first encounter on the set of Fosse/Verdon, the FX's TV series in which they worked together.
Despite all of the hate from many people, Michelle and Thomas made a great choice in keeping their married life private. After all, so long that they are happy, it's all that matters, right?!
Going Through the Same Grieve with Phil Elverum
We are entering into Michelle William's history of heartbreak. Her name became the headline after she broke up with a musician Phil Elverum after they seemed to be together for quite a long time.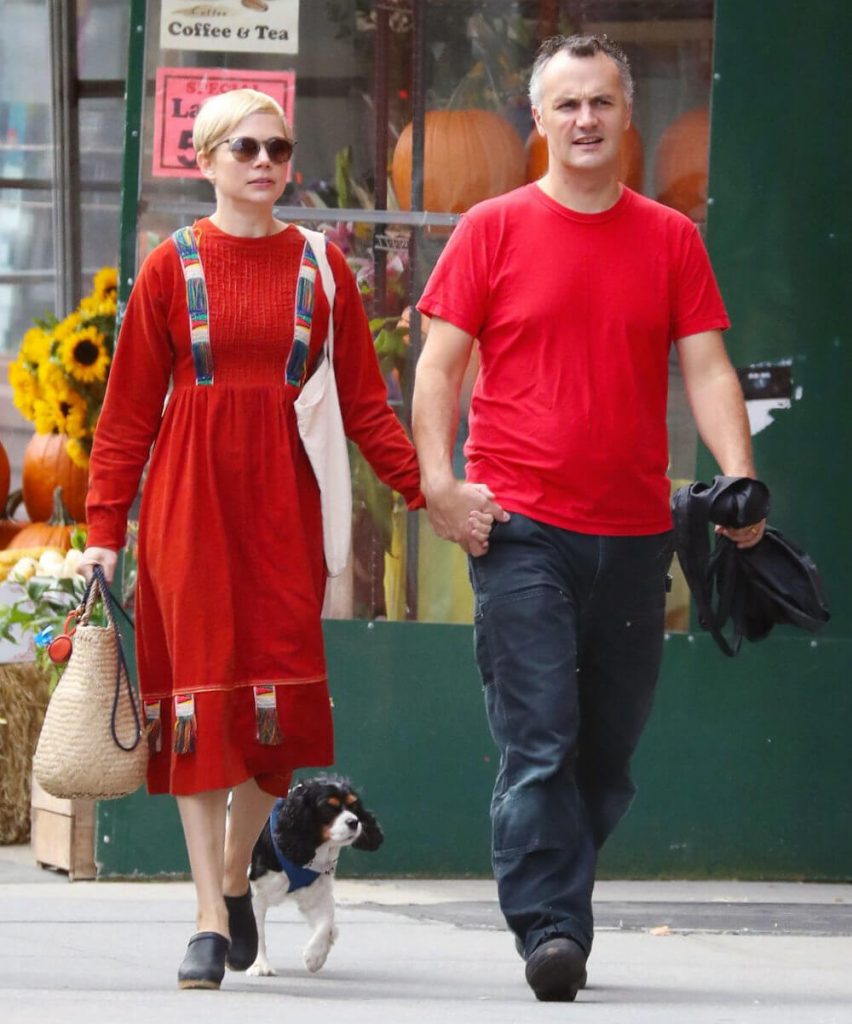 Michelle and Phil got married under the radar as well. The two tied the knot in July 2018 in the Adirondack Mountains. But, it wasn't until September that year that Michelle opened up publicly about her marriage.
When we talk about Phil and Michelle, the two had been going through the same thing: the death of their former partner. Michelle's former husband, Heath Ledger, had died from an accidental overdose, which saddened many people back then. Michelle and Heath shared a daughter, Matilda, which she raised with Thomas now.
Phil also lost his wife in July 2016 because she was suffering from cancer, only 16 months after his daughter was born. Considering the same experience that they shared, it is even more heartbreaking to see Phil and Michelle parted ways in the end.
Michelle admitted that her breakup with Phil was indeed way too hard to get over within her interview. But, she also said that she "never gave up on love."
"He [Phil] loves me the way I want to live my life on the whole. I work to be free inside of the moment. I parent to let Matilda feel free to be herself. I am finally loved by someone who makes me feel free," revealed Michelle, expressing her gratitude for her relationship with Phil, even though they were no longer together.
Was Michelle Engaged with Andrew Youmans?
Before getting married to Phil Elverum, the Oscar-nominated actress was dating Andrew Youmans, a New York financial consultant, and successful businessman. The news sparked in early January 2018.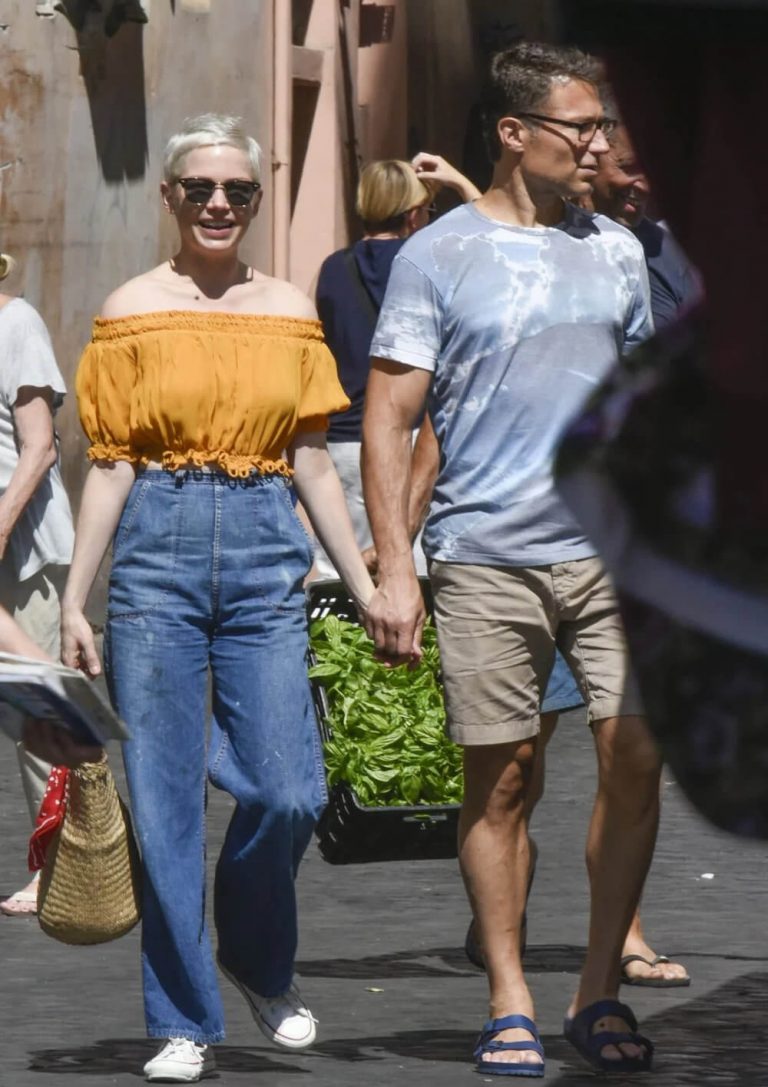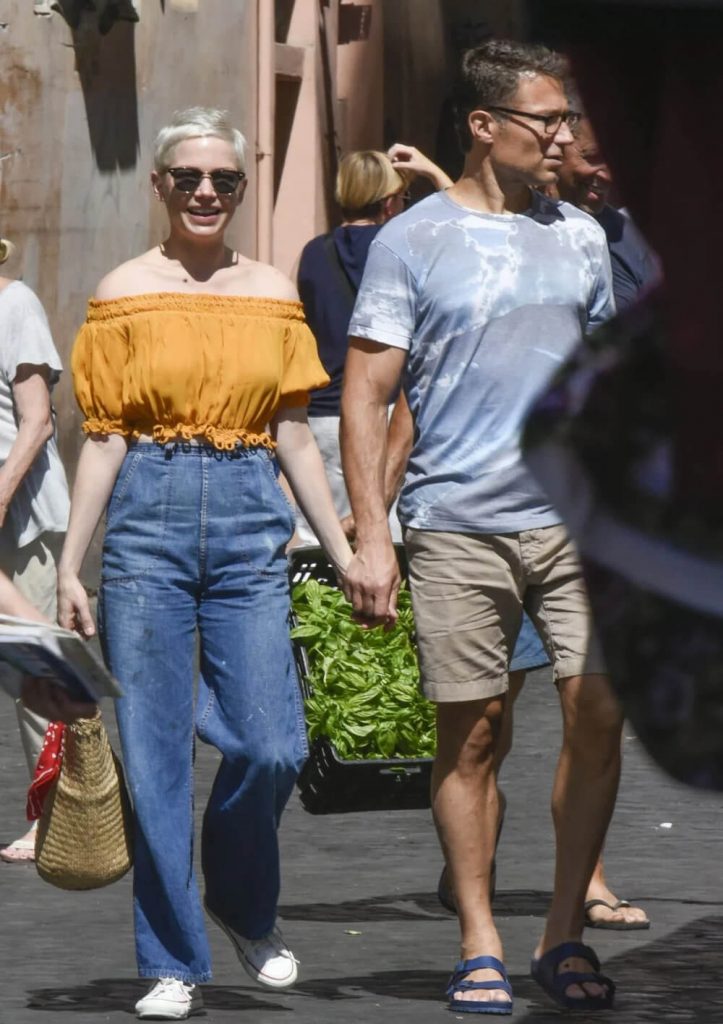 However, their relationship started earlier than that since Andrew and Michelle were spotted together in July 2017 in Rome. First, they were strolling the street, with smiles on their faces. Then, the two went to the Campo de Fiori street market. At that time, they hadn't made any appearance at formal events or explicitly announced that they were an item.
They were in Rome when Michelle was filming All the Money in the World. Some media outlets have been shocked to find out that the man she kissed wasn't Michelle's former boyfriend, Jonathan Safran Foer. People called him the "mystery man" at first. Still, after connecting all the dots, many people believe it was Andrew Youmans. And everything starts to make sense after that.
The background of Michelle's lovers is varied, indeed. And that is what makes people curious to find out who she is dating and what her boyfriend did for a living. And it turned out that Andrew is no ordinary man.
Andrew Youmans is Not Only a Successful Consultant but Also Used to Teach at Stanford Business School
He got his Bachelor's degree from Dartmouth University and then continued studying at Harvard Business School in 1992. Not only that, but he also taught a class at the Stanford Graduate School of Business for a year, from 2015 to 2016. That tells us how bright he is.
His second-year course was about the philosophy and principles in teams and companies for Toyota. Andrew is pretty passionate about business and did everything before he finally decided to own his consulting company.
Several reports said Michelle and Andrew were already engaged but neither denying nor confirming the reports. A very reliable source claimed that it wasn't in Michelle's best interest at that time since her priority was giving Matilda the best upbringing possible after her father's death.
Not only that, the source added that Michelle needed a long time to get over Heath's death and, therefore, was not ready to start any serious relationship with anyone.
The news about her and Andrew suddenly fizzled out after she started a new relationship with Phil and even married in July, still in the same year after the news with Andrew sparked in January.
On Dating a Critical Acclaimed Author, Jonathan Safran Foer
Another Michelle's relationship worth mentioning was with Extremely Loud & Incredibly Close author Jonathan Safran Foer. That particular book was later adapted into a movie in 2011, starring Tom Hanks and Sandra Bullock.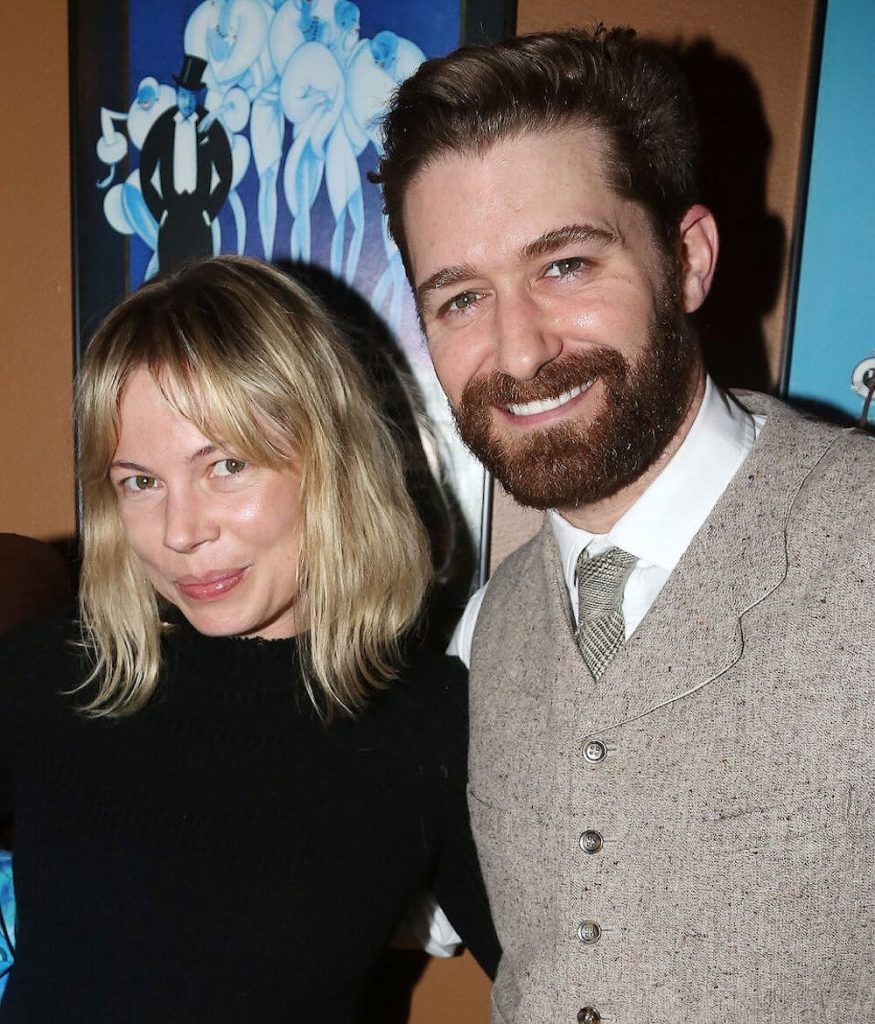 Just like Michelle's other relationship, the two met together through their mutual friends. Michelle was well known to always love reading since she was little, but of course, that wasn't the only reason she fell in love with Jonathan.
It wasn't clear how long the two dated, but the news alone was enough to seize everybody's attention. Though Michelle was private about her love life, the news about who she is dating would never cease to be the center of attention.
It wasn't clear how long the two dated, but the news alone was enough to seize everybody's attention. Though Michelle was private about her love life, the information about who she is dating would never cease to be the headline.
Ending a Year Relationship with Dustin Yellin
In 2013, Michelle started dating a contemporary artist, Dustin Yellin.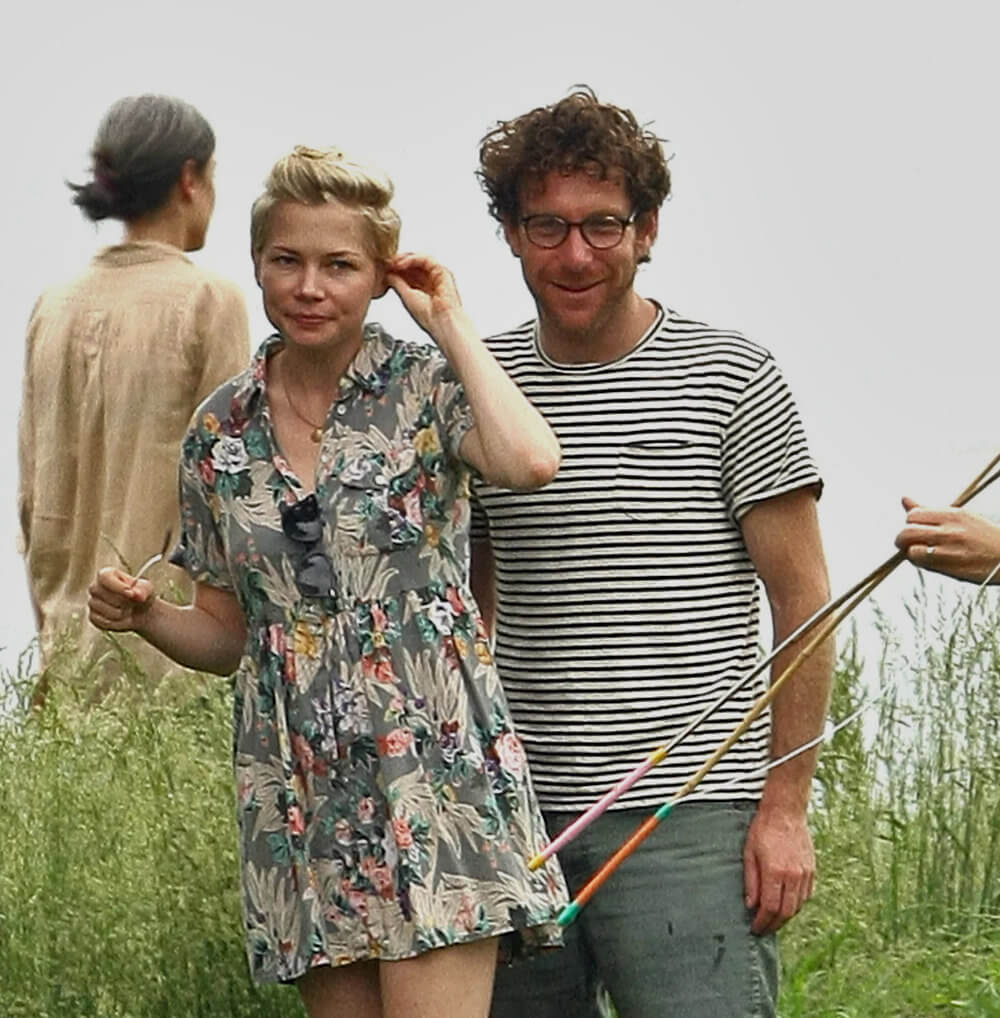 There isn't much that we can know from them, other than they often spend time together without the media around. However, Paparazzi caught them for the first time when they were exiting the Metropolitan Museum of Art's Costume Institute Gala in New York City, back in May 2013.
However, the reason for their split after one year together was unknown.
A Relationship that Everyone Might Not Remember: Michelle Williams and Jason Segel
Michelle's relationship that not many people might not remember (or even know) was with How I Met Your Mother actor Jason Segel. Unfortunately, just like Dustin Yellin, this relationship only lasted for a year.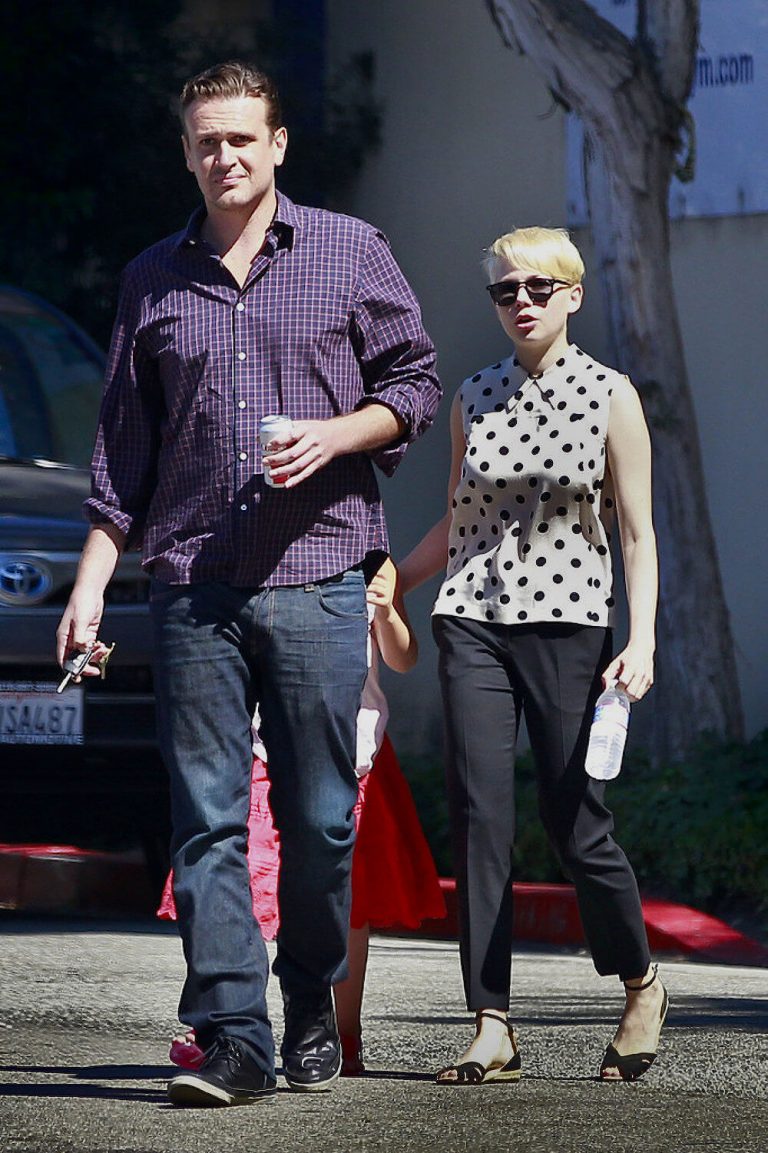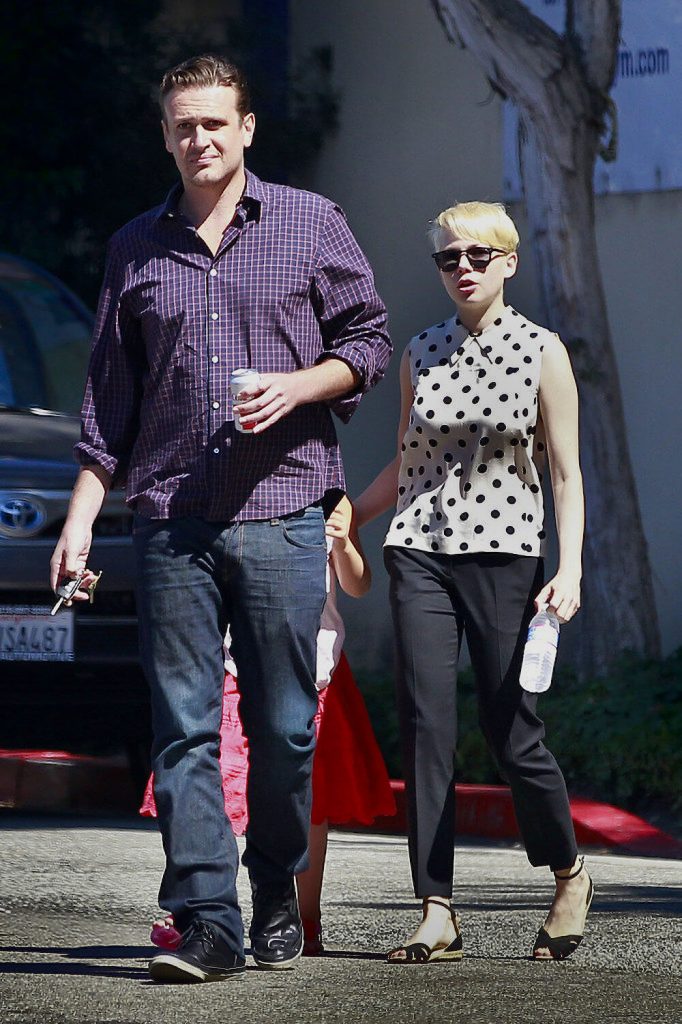 The breakup happened due to their long-distance situation. Jason lives in Los Angeles, and Michelle lives in New York with her daughter. It ended with a good term, though.
---
RELATED CONTENT
Michelle Williams Bio, Height & Weight
---